Content marketing is critical to the current sales and marketing scenario. High-quality content is required in all marketing campaigns including, social media to email, to attract leads and support the process of converting leads into customers.
Hence, it is content that acts as the fuel for your sales and marketing efforts.
Of course, there are many content management and content curation tools. However, a content marketer is required to handle a wide variety of tasks, and for these, you may have to choose the right tools to market and amplify your content.
As part of your tasks, you may require creating a presentation on the go or a graphic visualization. There are several tools available for this task, but choosing the right one is somewhat of a challenge.
Let us look at a few simple but very useful tools which can help in creating content assets.
Acrolinx
Of course, creating great content is difficult, but creating great content that justifies the brand and the target is even more challenging.
This is where Acrolinx comes to your help as it is built on an advanced linguistic engine. The key feature of this platform is that it actually reads the content and offers guidance to the writers on how to make it more brand and target specific.
Key Features of Acrolinx:
It analyzes many different dimensions that make content unique
It will analyze your style, SEO, tone, and readability
It will define words, personas, brand tone and phrases
Provides real-time feedback to writers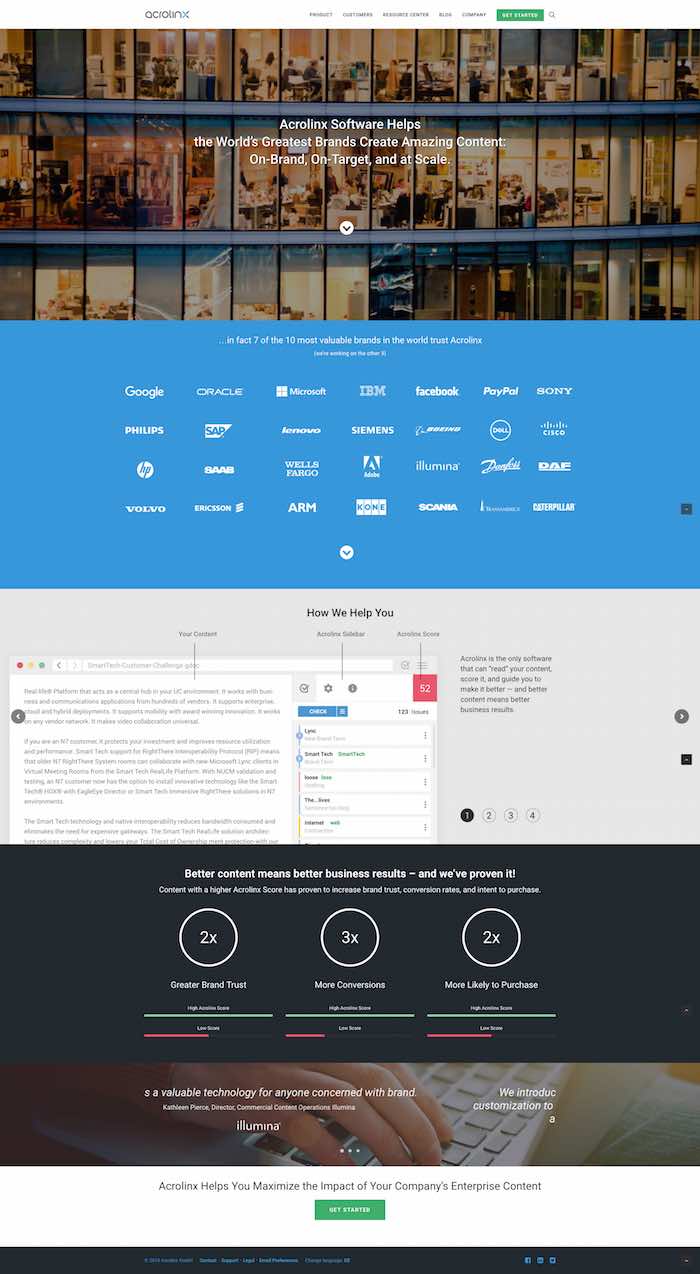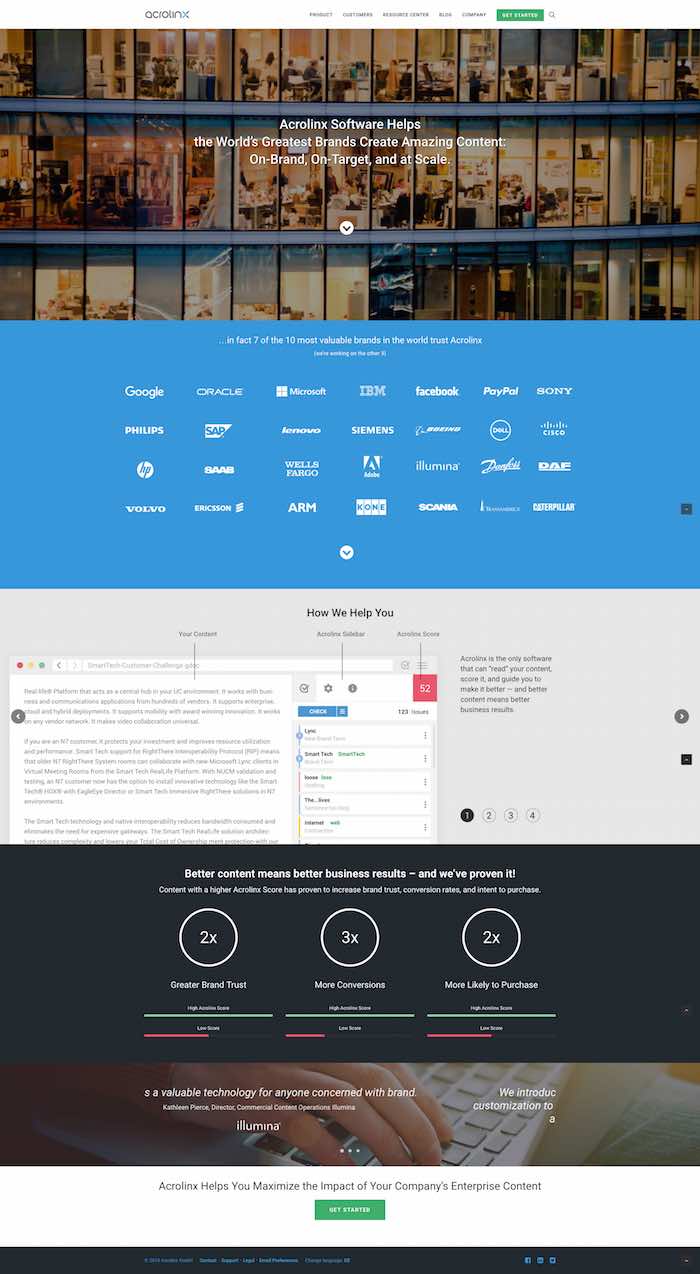 [button-brown url="https://www.acrolinx.com/" target="_blank" rel="nofollow" position=""]More Info & Visit Site[/button-brown]
Brand Point HUB
This tool helps in saving time that could be otherwise spent in managing content. With the help of the central collaboration platform for content marketing of Brand Point HUB, you can instead focus on driving results.
With this software, it is possible to get all your essential tools for planning, creating, reviewing, publishing, and measuring the effectiveness of your content, all in one simple platform.
Key Features of Brand Point HUB:
It enables you to capture ideas, personas, and keywords
You can use a single calendar to manage all your content
It reviews content, comments on it and tracks revisions
It allows you to publish to your own platform or to your clients'
You can also combine it will Google Analytics and social media monitoring tools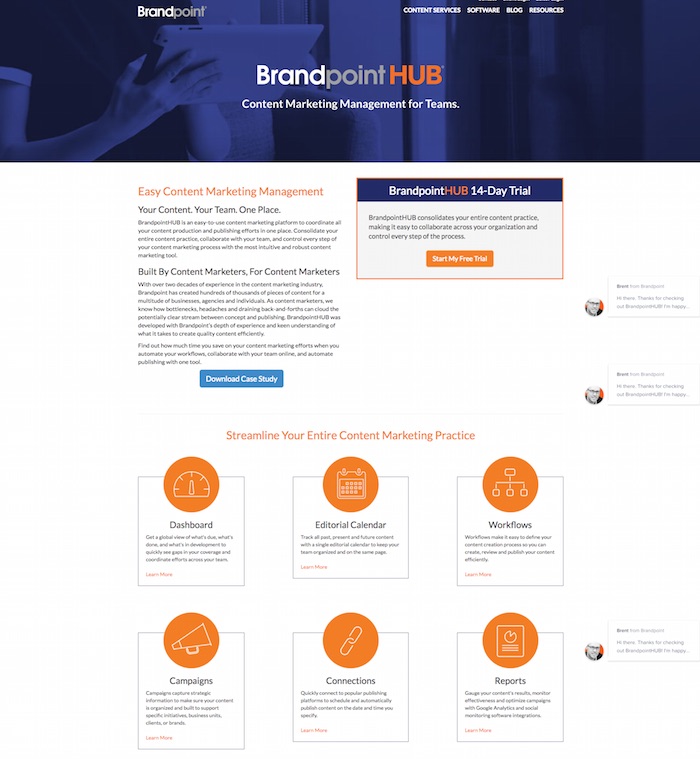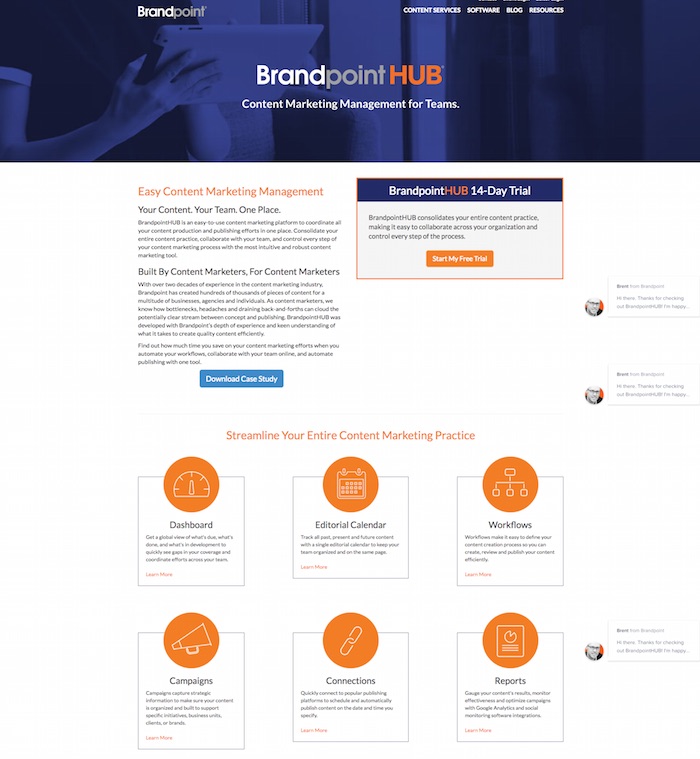 [button-brown url="https://www.captora.com/" target="_blank" rel="nofollow" position=""]More Info & Visit Site[/button-brown]
Contentful
In the modern business environment, marketers are required to use multiple devices and Contentful is especially adapted to that requirement. The best part of this platform is that there are no pre-defined templates and hence you can structure content in any way that you wish.
Key Features of Contentful
Developers can use a code via API to manage content
Non-technical editors can use simple web apps to manage content
Content is stored in entries with modular and flexible fields
You can create any kind of content template
It provides real-time editing of documents
You can implement your own customized content management workflow
You can preview the content on devices before you publish it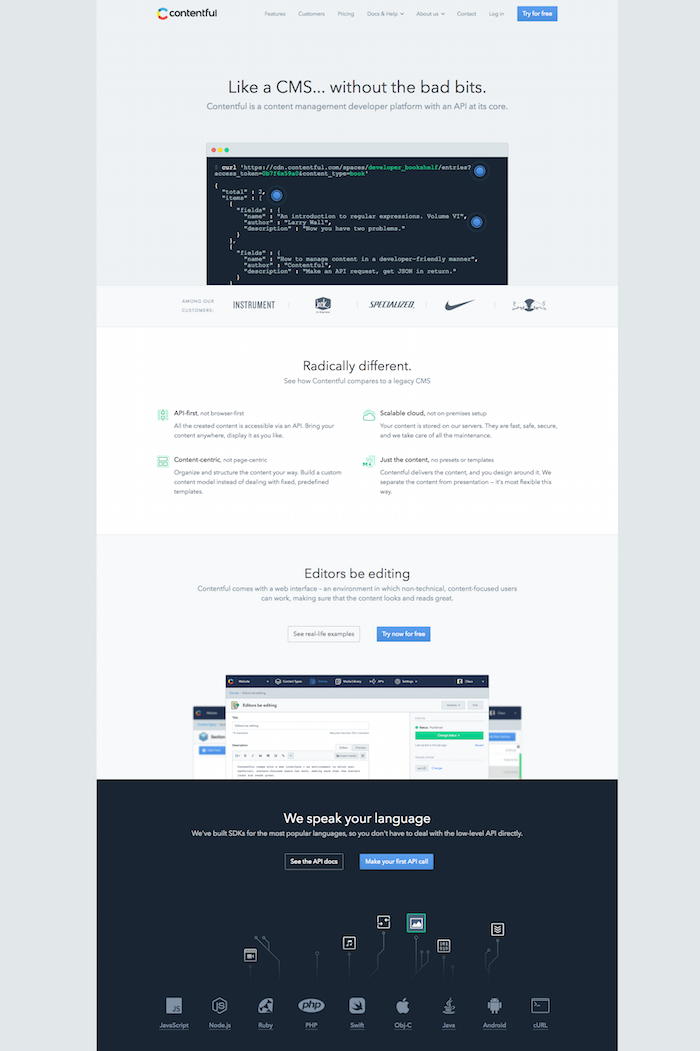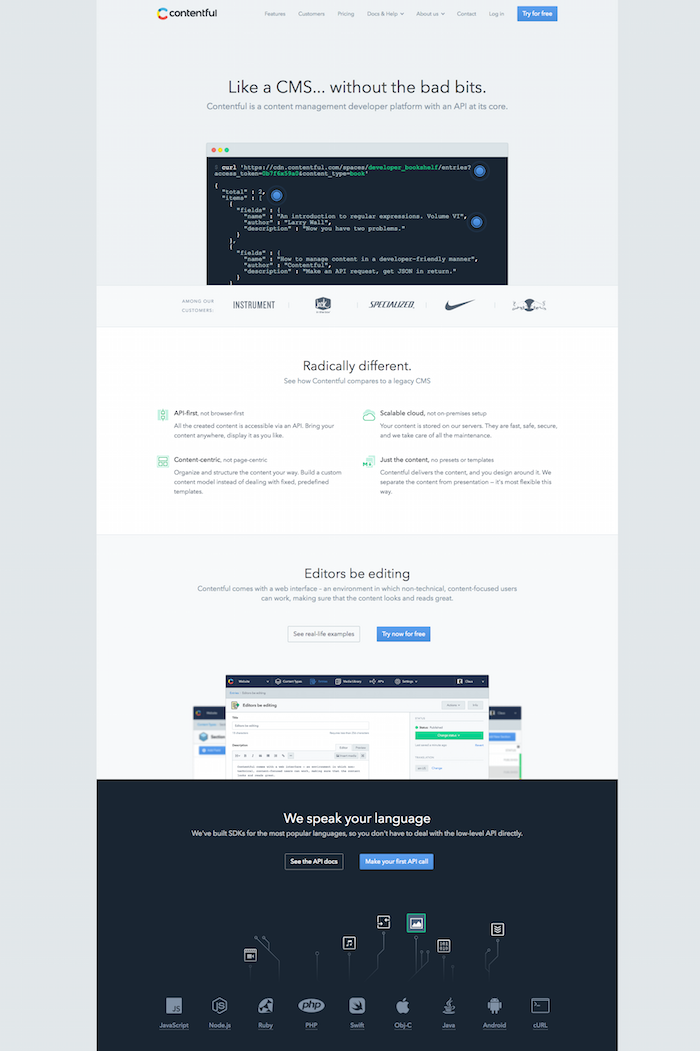 [button-brown url="https://www.contentful.com/" target="_blank" rel="nofollow" position=""]More Info & Visit Site[/button-brown]
Edgar
Social media is one of the most effective ways of presenting your valuable content to a large target audience. However, if you try the manual method to manage your social media content sharing, then it can be extremely time-consuming and prone to errors.
With Edgar, you have a ready solution to all these problems because it provides you with an automatic social sharing platform, which allows you to create content categories and a custom schedule of your own. It will also automatically re-share your content for maximum exposure.
Key Features of Edgar:
You can write social updates and categorize them in your library
It allows you to build a vast library without limits over a period
You can choose a schedule to create and publish updates
You can keep your social profile active and never run out of messages
It works with Facebook, Twitter, and LinkedIn profiles and pages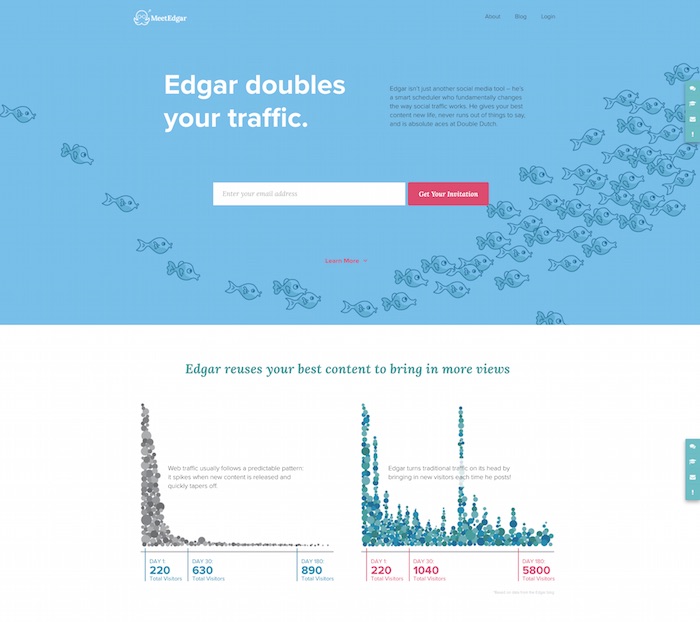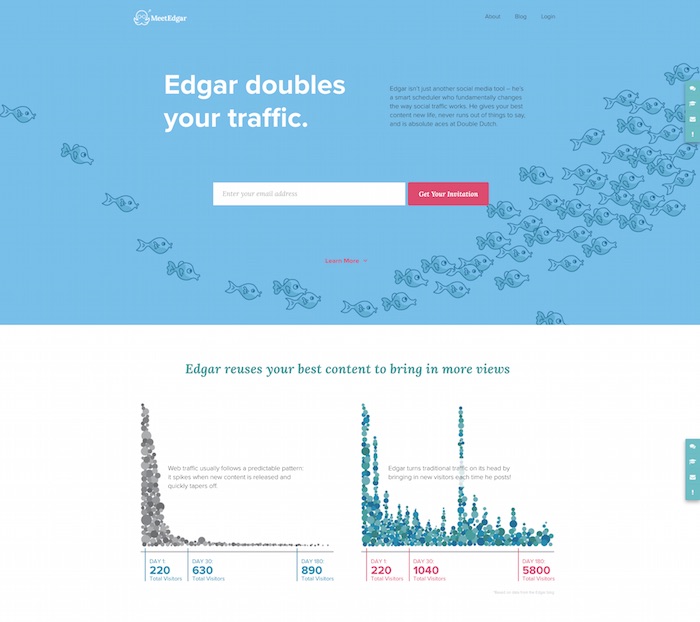 [button-brown url="https://meetedgar.com/" target="_blank" rel="nofollow" position=""]More Info & Visit Site[/button-brown]
inPowered
With this platform, it is possible to discover and promote very engaging content about your organization. You can appeal to the psyche of the customers and achieve the extension of the buzz following a massive PR launch.
It is also possible to change the perceptions of the customers by depicting the right sentiments through your content, and you can also influence buying decisions. With inPowered, you can discover the suitable content and utilize it to get desired results.
Key Features of inPowered:
It studies 3 million plus articles daily
You can find the best content to promote
It ranks all writers based on the social shares
You can curate the content you discover into native content for amplifying main messages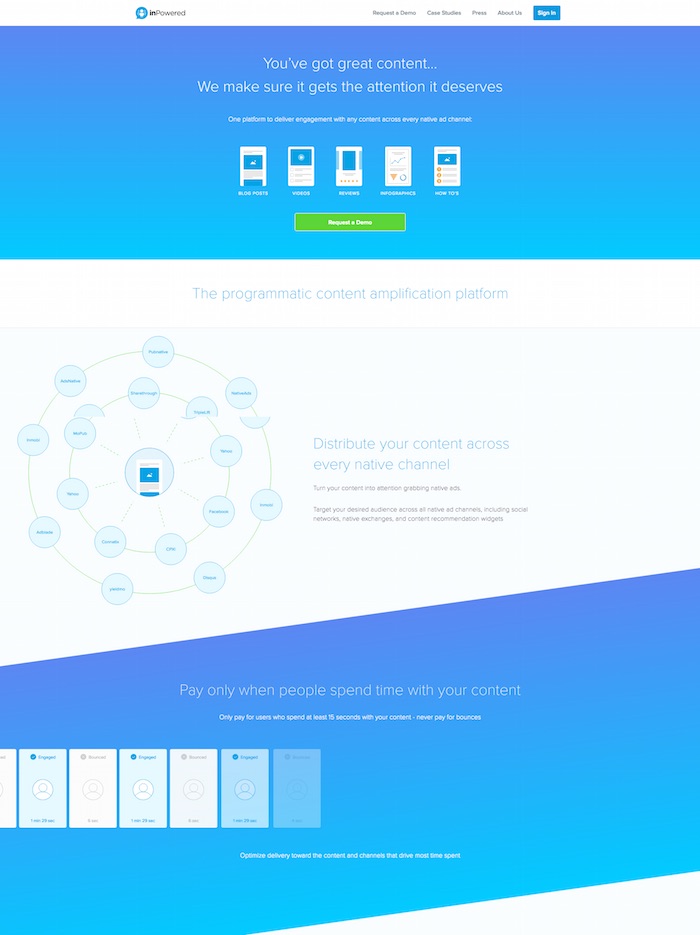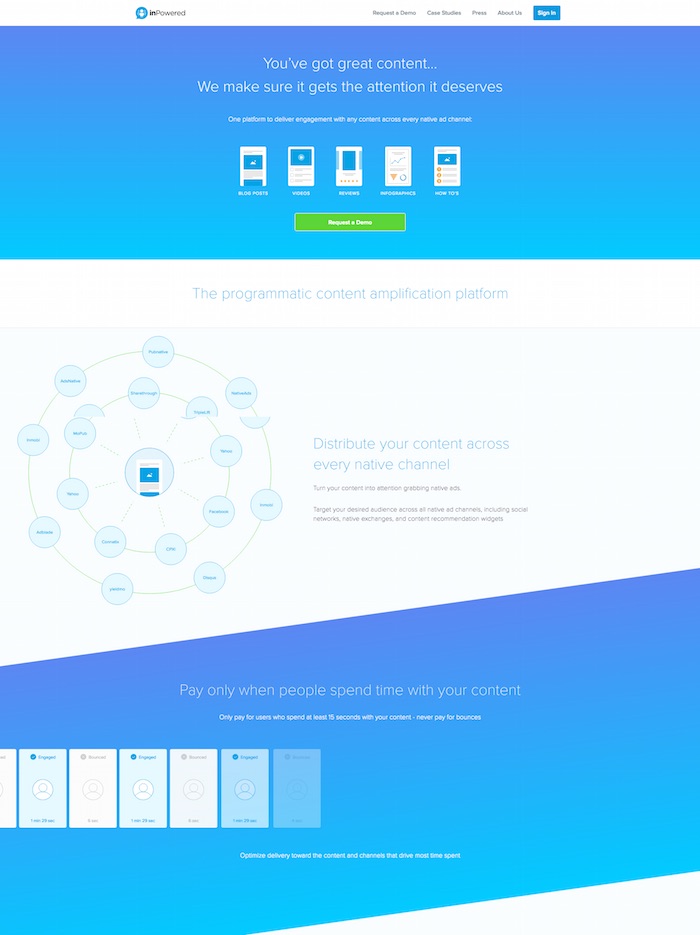 [button-brown url="http://www.inpwrd.com/" target="_blank" rel="nofollow" position=""]More Info & Visit Site[/button-brown]
Gravity
If you are using content and native ads in your campaign, then Gravity is the right recommendation engine for you. With this platform, you will be able to direct your website visitors to compelling content and engage with relevant ads. This enhances the user interest and also boosts sales and profit.
With the help of this platform, you can create personalized content and native ads, which will appeal to your visitors. The visitors will take more interest in your website and hence your product or service.
Key Features of Gravity:
It is personalized and has a 1:1 targeting method
You can reach engaged users instead of random groups of audiences
There is fluidity in delivering native content across screens
You can get access to exclusive publisher inventory
There is a huge engagement lift with personalization targeting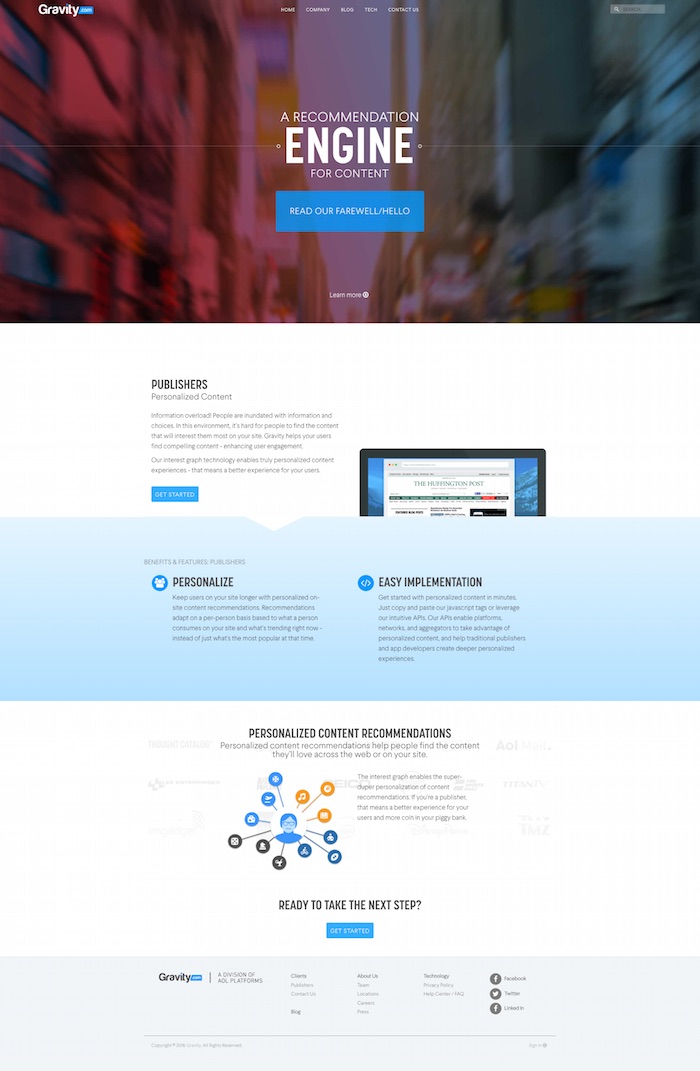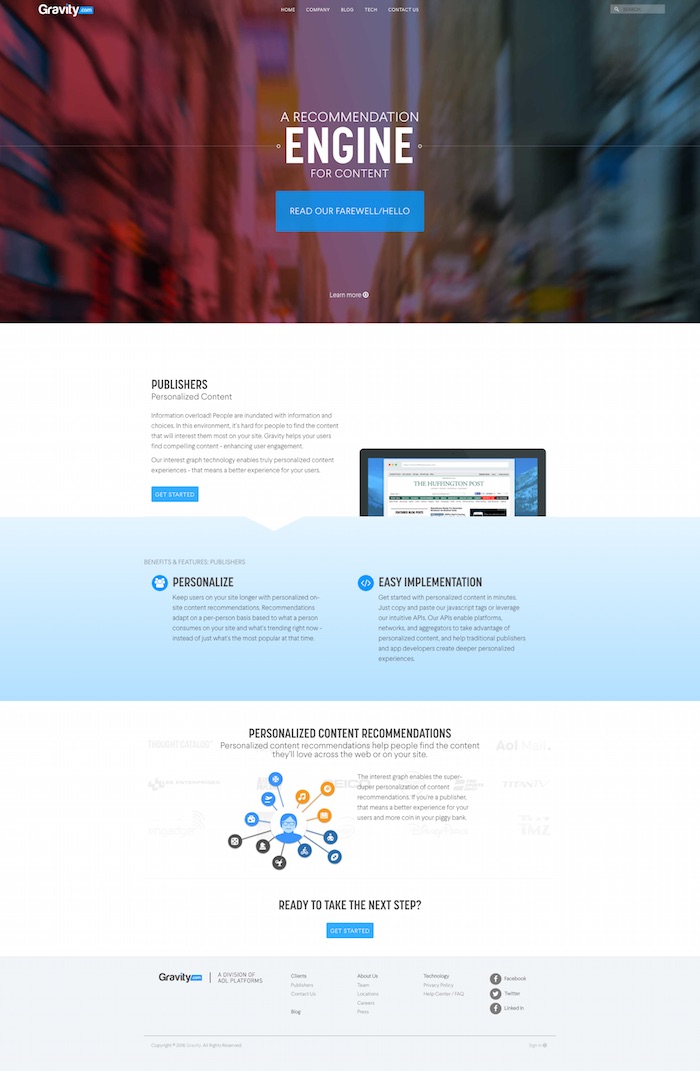 [button-brown url="http://www.gravity.com/" target="_blank" rel="nofollow" position=""]More Info & Visit Site[/button-brown]
Endnote
Apart from the platforms mentioned above, there are many other available in the market. Different businesses have different requirements, and with the plethora of content marketing platforms available, you can certainly find one that suits your needs.
In order to find such a platform, you may have to spend some time and effort in online research. Also make sure to read the customer reviews written by people who have used a particular platform, in order to gauge their experience with it and what you can expect.