Are you managing any online store? Are you looking for basic ideas to promote your online store? Well, we will look at some of the basic ideas to bring traffic to a new store (ideas for newbie store owners)
The promotion of the online store means attracting target visitors to the project site. When planning the promotion is important to remember the basic principle: potential buyers come to the sites that solve their problems.
What does it mean:
UX & UI of Your Store
Before you even think of any promotion of your store, you will have to make sure that the UX (User Experience) & UI (User Interface) of your store is up to the mark.
If you are competing with the big names in the market, you have any alternative but to invest your time and money on the UX & UI.
"88% of online consumers are less likely

to return to a site after a bad experience."
Bad user experience can be way more damaging than you probably think of. There are numerous examples of eCommerce business loasing millions of dollars because if UX & UI related issue.
The overall design of your site, how easy it is to navigate your site, the loading speed of your store, the experience on mobile devices, the call to action. All these parameters contribute to great user experience.
For the site to be convenient and liked by customers, it should have high-quality content, easy navigation, clear structure of the catalog, and product cards.
When it comes to user experience the entire buying process on your store followed by shipping method, all these makes a big difference to your overall revenue growth.
If your store is on Shopify, here is a complete bundle to improve the overall user experience (Advanced Bundle Products by mageworx)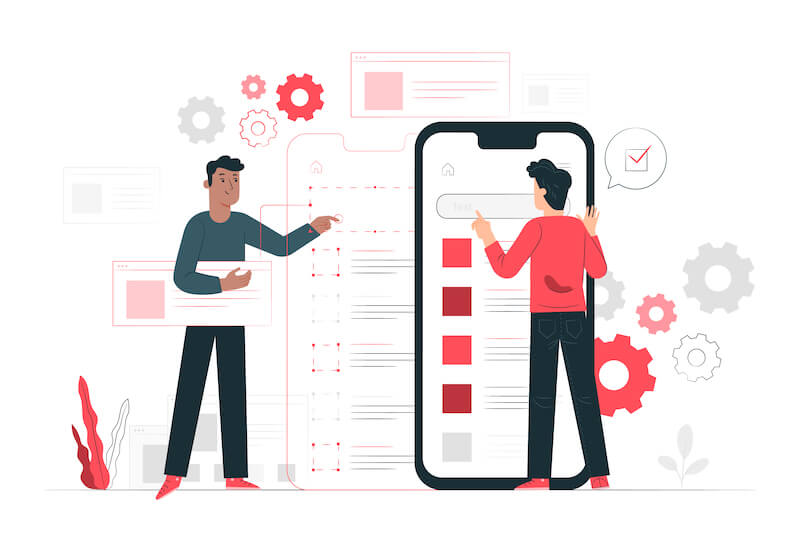 Search Engines Like Great User Experience
Leading search engines are able to determine user satisfaction by behavioral metrics, such as time spent on the site, the number of pages viewed per visit, conversion rate, bounce rate. Search engines direct users to sites that satisfy the audience.
Here is an article by Search Engine Land to understand how great UX can help your business.
Use Different Channels for Promotion
Another important principle of promoting online stores: you need to use different channels to attract visitors. Integrated promotion protects the store owner from failure, if one of the channels fails.
A simple example: you can create a store and the first day to attract visitors to the site with contextual advertising. But if you run out of money in your account or the advertising account is temporarily blocked for technical reasons, the flow of visitors will stop.
To prevent this from happening, you need to use different channels to attract traffic. The main channels are listed below.
Contextual Advertising
Usually it is the first tool that novice store owners use. The system works simply: you pay money to search engines to display ads on the search page and on partner sites. Users see the ads and go to your site. Each transition is paid separately.
Google AdSense is one of the most popular examples of the Contextual Advertising platform. You can drive a lot of highly targeted traffic to your store if you have a good amount of budget.
There are a number of similar platforms, you can check our article about the best Google AdSense alternatives.
Promotion in Social Networks
You can also advertise on social networks such as Facebook or Instagram. Targeted ads can attract traffic to a website or store pages on social networks. You can also use social networking sites to attract visitors without paying for ads.
Usually for this purpose publish interesting content and provide links to the pages of the store. Integrated promotion in social networks is called SMM or social media marketing.
Search Engine Promotion (SEO)
When it comes to search engine promotion (Search Traffic) It can be paid or it can be organic. Here we are talking about the free organic traffic that you receive through proper SEO techniques.
With more than 200 algorithm components and ever-changing optimization methods, you can't have a foolproof SEO for your site. However, you can certainly create a strong SEO foundation to pass through any algoridham update.
So, make sure to create great quality content that is useful for your audience. Improve user experience as mentioned above in the article, use proper keywords, use research materials to make your site helpful for users, search engines will recognize that and send you free traffic.
Search Engine Marketing (SEM)
Here we are talking about the paid traffic that you receive from teh search engines. When you visit search engine like Google, you see the paid advertisements about the free organic search results; you can place your ads there through services like Google AdWords.
Make sure to do proper keyword research using Google Keyword Planner before you start your paid promotions.
Consider contextual advertising as an express method of attracting traffic. We need visitors here and now – have made a deposit on the account, launched a campaign, got the result. Do not bet solely on search engine advertising, as SEO in the long term is cheaper.
In particular, in mid-2018, Google Ads presented an advertising automation tool "Smart Campaigns". With it, you can run ads on a search without complicated settings.
In fact, the store owner to start advertising is enough to register in the system, to deposit money into an account and choose the desired result. All the rest do Google algorithms.
As of early 2019, two approaches to working with Google Ads are relevant for aspiring entrepreneurs and owners of small shops.
The first involves cooperation with professional contextual advertising specialists. The second one is an independent launch of smart campaigns. Let us consider the advantages and disadvantages of each approach.
Cooperation With Professionals
You buy the services of specialists who customize the advertising campaign and ensure results. Payment for the services can be fixed or as a percentage of the budget. Other approaches to payment for small shop owners are not relevant.
Cooperation with professionals provides important benefits:
The main disadvantage of working with a contractor is the cost of paying for its services. This can be critical for small shops. Another disadvantage is the risk of facing a non-professional or dishonest contractor. It is impossible to protect yourself completely from it.
In general, the advertiser should remember that the launch of the campaign – the first step or test. The next step is for the store owner to assess the effectiveness of the campaign. You need to pay attention to:
Even if you order contextual advertising for professionals, you should study this tool to control contractors.
It is important to understand that the contractor can influence the quality of ads, which means the number of transitions to the site and the cost of a click, but the conversion shop and sales it affects only indirectly, resulting in the right or wrong target audience.
This means that even perfectly tuned advertising may not bring sales if the store is poorly prepared for them.
Self-Adjusting Contextual Advertising
You sign up for the Google Ads platform, deposit money into your account and customize your advertising campaign yourself. Save money on professional fees, but you are responsible for the results and possible errors.
Advantages:
No need to pay contractors.
Thanks to smart campaigns, you can almost always get the planned result. The only question is the price of traffic.
Google Ads builds smart campaigns based on the advertiser's goals. For example, you set up a campaign and specify the goal: to attract 100 visitors to the site.
Google robots calculate the approximate predicted cost of this goal and ensure their achievement. The actual price may be different from the forecast, but if there is money in the account, Google Ads will provide the planned result.
Google Ads algorithms do not work as efficiently as live managers. Therefore, the final result will be closer to the average. You will get the planned number of visits, but the price of traffic will be higher than if you manually set up campaigns by professionals.
Another risk: due to inattention you can "drain" your budget and not get the desired result. But Google Ads tries to protect newcomers from such mistakes.
For example, the system proposes to limit the daily budget, that is, to set the maximum amount of expenses per day.
Final Word
So, these are some of the basic promotion methods for your online store to help you reach out to a wider customer base.
Apart from the above-mentioned techniques, you can discover more methods and promotional opportunities depending on your product type.
Visit our small business section to know more about how to grow your small business.