Inbound marketing is a marketing tactic designed to draw potential customers in through brand awareness. Also known as demand generation, inbound marketing pushes a brand outward in the hopes of generating warm leads, in other words, your well-researched target audience.
If you are in a product or service-related business, inbound marketing can be a very handy tool to get new customers with minimal investment.
There are inbound marketing strategies that are completely free such as SEO marketing, content marketing, etc.
Let's have a look at inbound marketing in detail.
Inbound Marketing vs. Outbound Marketing
Inbound marketing is all about drawing customers in, while outbound marketing focuses on outwardly pushing a product or service. To sum it up, inbound marketing techniques gain your customer's attention, while outbound marketing strategies involve the final purchase.
Inbound marketing tactics engage with potential customers through owned and earned media. To become more familiar with inbound marketing strategies, use this guide by Leadfeeder.
However, outbound marketing tactics are more associated with paid media, like traditional offline advertising or pay-per-click campaigns.
Outbound marketing can be used by itself or to boost the performance of inbound marketing campaigns by adding ads to a blog or social media post.
How to Use Inbound Marketing in Your Business
Inbound marketing heavily relies on content, so you'll notice that the most successful tactics may come from your blog or visual media. Here's how you can use inbound marketing.
Search Engine Optimization
Search engine optimization (SEO) has a direct impact on the amount of organic traffic you receive, so it's an essential part of any inbound marketing strategy. If you're unfamiliar, SEO is a suite of practices that make your website and social media pages more visible on Google.
At a macro level, investing in SEO means making high-quality, valuable content that answers searchers' questions and solves problems. At a micro level, it means optimizing your content with specific keywords that help your customers find your website's blog or video content.
Write an Educational Blog
Blogs are still the best way to attract and maintain loyal customers because it utilizes SEO to help clients connect with you. Google is more likely to place your website on the first page if you regularly update it. If you post at least 16 times a month, you'll attract 3 to 4 times the traffic.
Longer blog articles (3000 words or over) tend to get more shares than shorter content, and it has a lot to do with SEO. If you have more words on the page, you're more likely to add more keywords to your post. Keep in mind that educational blogs will get you the most shares.
Design an Infographic
Infographics are the perfect way to divulge information for audiences that don't have a lot of time. Instead of writing a 2,000-word article, consider cutting it down to a small web graphic. If you're worried about losing out on web traffic, don't be, as infographics increase it by 12%.
As another positive, infographics are more likely to be shared than text-heavy blog posts, meaning you'll improve your domain rating through link building. Even if you aren't a graphic artist, you can still make stunning infographics by using templates and drag-and-drop software.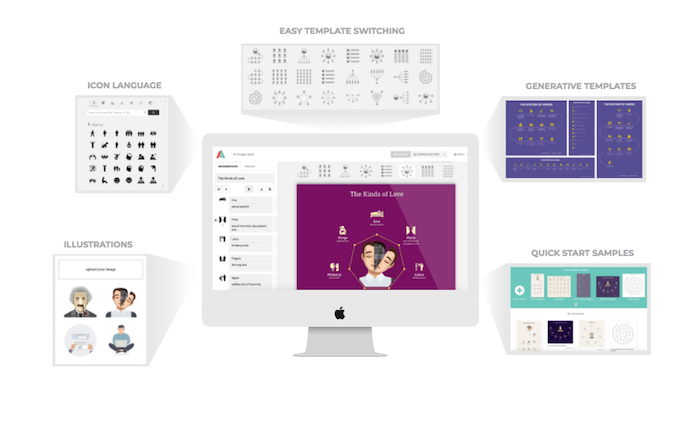 Draft a Few Whitepapers
A whitepaper is like an infographic fused with a testimonial. They help new customers make decisions or solve complex issues. A typical whitepaper will describe why a business, product, or service benefits the end user, usually through large visuals, plain text, or a numbered list.
Businesses spend a lot of time writing whitepapers because they have to be correctly curated for their audience. The information can't just be accurate; it has to flow and jump from the page.
Offer a Detailed eBook
eBooks are similar to whitepapers, as they both develop your brand as an authoritative resource for insightful and actionable information. However, eBooks provide information in a more relaxed way, which is perfect for clients that aren't interested in jargon-filled text or stuffy resources.
That doesn't mean that writing a book is easy. While your eBook doesn't have to be longer than 10 pages, it does have to present a topic in a way that appeals to your target audience.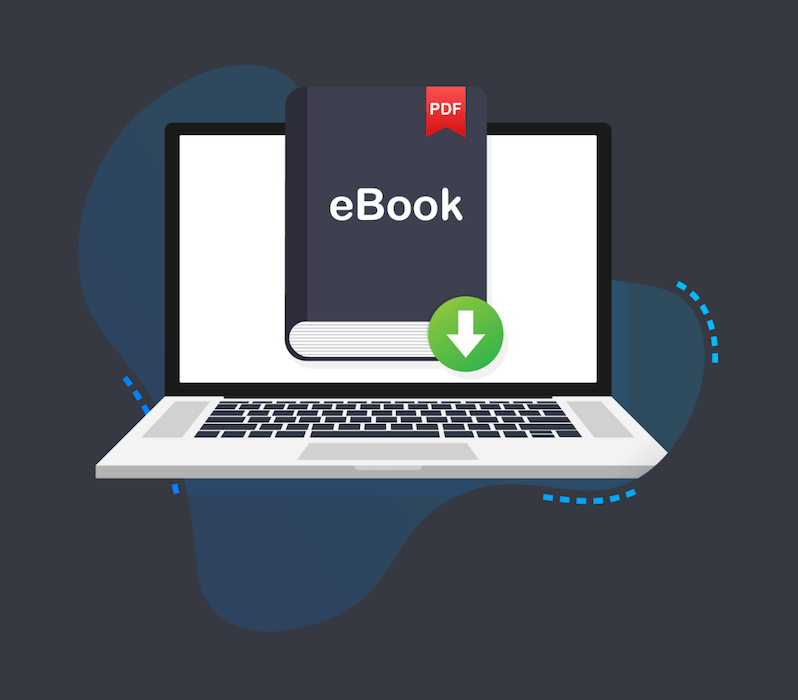 Case Studies or Testimonials
If you want to build a business online, you have to ask for customer testimonials. Not only will testimonials make a case study look more believable, but they also build social proof. Clients are more likely to use your services if you have plenty of happy customers vouching for you.
Case studies are useful for converting on-the-fence customers. As soon as they read how your business improved someone else's life, they'll want to purchase your products or services.
Live Webinars or Podcasts
It can be difficult to inject your unique personality into written content, especially when you're writing about very serious topics. Video and voice-based content, like webinars and podcasts, can make your customers more familiar with you while entertaining them at the same time.
The presence of a real person, even if it's just their voice, creates the image that you and your brand are in direct conversation with your prospects. This effect is stronger when you're live.