Are you planning to start your freelance writing business? If so, this article will offer you some ideas to get started.
There is plenty of money to make in the freelance writing industry.
But you will have to know what you are getting yourself into when trying to start your own business.
The good news is that the process for getting a business up and running doesn't have to be hard to follow.
There are a few things and guidelines that you need to take care of. Needless to say that you must have great writing skills to acquire good business.
However, the good news is that you can improve your writing skills by reading and observing how the writers in the top authority blogs present their content.
Also, tools like Grammarly will help you to correct grammar, spelling, and punctuation.
Common mistakes and typos can cost you high and you might lose valuable clients, so make sure that you have the right kind of freelance writing tools to support your business.
Also, you must go for a tool like Bonsai if you wish to take your freelance writing business to the next level.
500K+ freelancers and small businesses are already using Bonsai to manage their freelance business.
It will take care of:
Proposals
Contracts & E-signing
1000+ Free Customizable Templates
Time & Task Tracking
Project & Client Management
Income & Expense Tracking
Tax Assistant
Invoicing & Payments
Recurring Payments
Complete Reports
Business Checking Account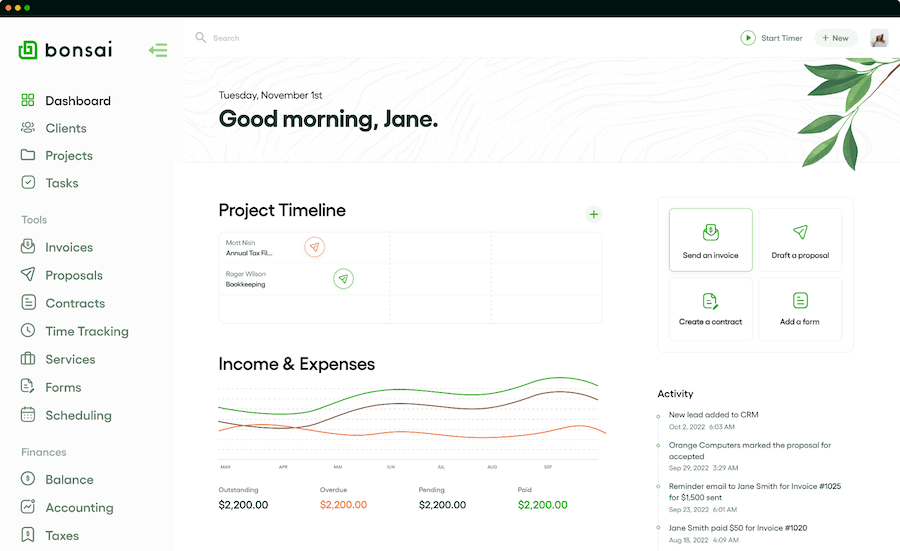 This tool will take care of almost everything for your freelance business. You can almost automate the process of your freelance business with Bonsai.
It will take care of
So, if you are ready to start your freelance writing career, here are the aspects you need to take care of.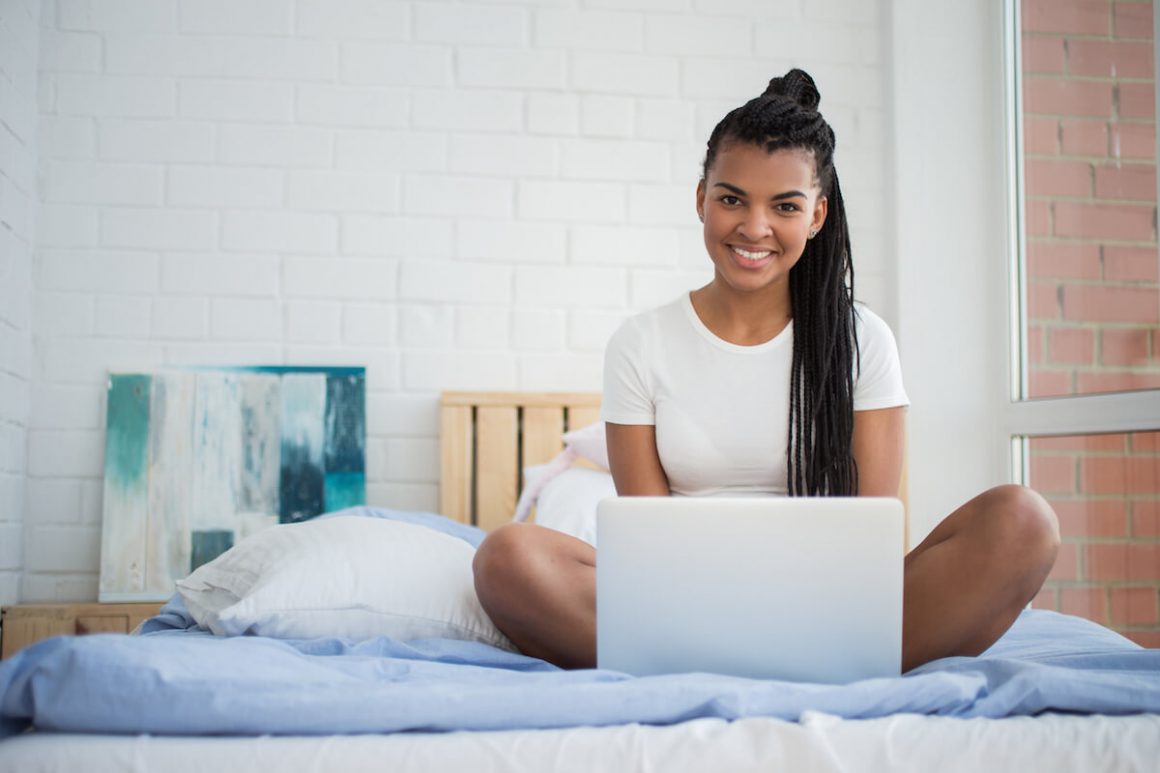 01

. Figure Out When You Will Start

The effort required to become a full-time freelance writing will be extensive.

You have to watch carefully to see how well you can get your business going while figuring out when you will be set to make money.

Planning a time to start is important for ensuring you can go forward. You have to plan a schedule based on when you want to start marketing yourself and when you are going to complete particular plans for your work.

You can use this timeframe as a basic idea for how well you're going to complete your work.
02

. Plan Sensible Goals

You should not assume that you will be successful from day one when working as a writer. You will have to establish some smart goals that you can follow without problems.

Your goals should be specific and easy to measure. More importantly, these goals should be attainable to where you could realistically reach them.

Don't forget to think about how long it might take for you to reach these goals, as it might be a challenge to get out there on your own without thinking about what you will do for reaching that plateau of success.
03

. Review Your Market for Writing

The market for writers like you can be extensive, but you should look around online to find tasks that are more appealing to you. These include jobs that you can realistically complete and be interested in.

Take a look at the types of tasks that might be suitable for your business efforts.

You will have to notice what might work for your writing efforts, but be careful with how you're going to make such writing efforts work for your desires.

Here are a few articles that will help
04

. Get Your Name Out There

You can always post your information on many freelance writing sites alongside details on your experience with writing. You can also provide samples of your work if you have any.

Anything that helps you to become easier for people to notice after a while is always a plus to consider.

The ways how you can promote yourself can vary based on where you go. You can complete a cold pitch where you directly pitch your writing to someone or a warm pitch where you get in touch with an entity through its social media sites.

Networking, which entails getting an online connection with another party, is another option worth noting.
05

. Plan a Sensible Rate

Look at the rate that you will be paid when working. You can work with any kind of rate of value, although that rate should be arranged based on the complexity of the project and how extensive the work might be.

You can look around online to get ideas of what people are charging today for their writing services.

People can charge varying amounts of money for what they have to offer. These include values based on the things that people want to do.
06

. Set Up a Website

It might be easier for people to respond to you if you set up a website that highlights everything you want to do.

A new website will illustrate to others what you have to offer and how you're going to work on your task at hand. You can also post more professional and detailed information on yourself through the website.

The content you add on the site can be helpful if planned well enough.

You would have to put a link to your site on any job boards or other freelancer pages that you want to market yourself on.

The link will include details on everything you're trying to offer to people. The best part of producing your website is that the effort will help people notice how committed you are to the work you wish to put in.

Here is an article to help you create a new website.
07

. Get Your Payment Account Ready

You know by now what you need to do if you wish to get paid. But what about how you're going to get paid? You'll need to plan a payment account that will help you with collecting the money that you are owed from your clients.

PayPal is the best and most popular option to consider for your payment account. PayPal works as a solution for your payments that is effective and sensible for most needs.

But you should also look around for different choices based on the types of clients you will work with and the currency you are collecting.

Anything that offers a simplified approach to your work is always a plus to manage.

The following articles will help
08

. Create a Sample And Send It Out

The last thing to do when starting out is to produce a sample of your work. A sample can include details surrounding what you might regularly write and how you're going to make your work more appealing to typical audiences.

You can use the sample that you use to help people figure out what makes your content interesting.

More importantly, you can show people what your writing skills might be like and how you're going to handle the task at hand.
Final Word
You can get your freelance writing business up and running well if you plan your efforts the right way. Be sure you work hard and plan everything for your business well enough. You can also learn from professional freelancing courses to understand how this business works.
You'll be impressed with how well your business will work if you plan things accordingly and with enough of a plan in mind for making your content more inviting to your audience.