PayPal is a service that you can utilize to send and receive payments on the web.
The service provided by PayPal is the World's largest online payment network. With over 277 million active account holders, receive money in more than 100 currencies.
PayPal is also the preferred method for online auction sites like eBay and more. This method of online transaction requires an email address for transactions.
What you need is, you have to create a PayPal account for money transactions for your business. Once the account is active, all you need to do is share the PayPal linked email id to a buyer/client to receive payments. Alternatively, you can use the PayPal dashboard to create and send an invoice.
The buyer/client receives the invoice with a unique payment link and makes the payment. The amount comes to your PayPal account, and it is auto withdrawn to the bank account at the end of each day. PayPal is a completely automated process.
This article is going to teach you the process of creating a PayPal account for your business. It is very detailed. PayPal could be very much helpful when you do business with foreign clients.
Step by Step Process of Creating a PayPal account
---
Pre-Requisite
Before starting the process of establishing a PayPal account, kindly make sure that you have a valid PAN card and an active Bank account.
These two are the essential things that you need while creating a PayPal account for your business. Both these items should contain the same name and details that you are going to fill while creating an account in PayPal.
Creating a PayPal Account
---
Step 1:                                                       
The initial step of the process has to start by opening the PayPal homepage. For this, just enter "paypal.com" in the address field of your browser and press ENTER.
Step 2: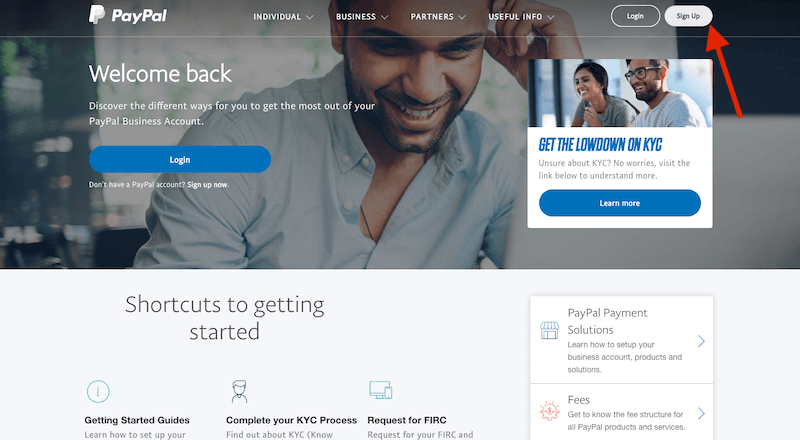 Once you press ENTER, it will open up the PayPal page. On the homepage of PayPal, you could see LOGIN & SIGN UP virtual buttons on the top right of the screen.
Just navigate to this button and click on it.
Step 3:
In this step, you will see two options to select from for the account type. If you select an Individual account, you will only be able to send the payment using PayPal.
So, if you are a freelancer, small business owner, blogger or any other professional and want to receive payment through PayPal, you have to select the Business account.
The individual account doesn't need to update the KYC documents however, the Business account will need to upload the documents.
Step 4:
In this step, you will have to fill in your business details. if you are a freelancer, select freelancer, if you are offering any services and going to receive payment from your clients, you need to update the details accordingly.
Step 5: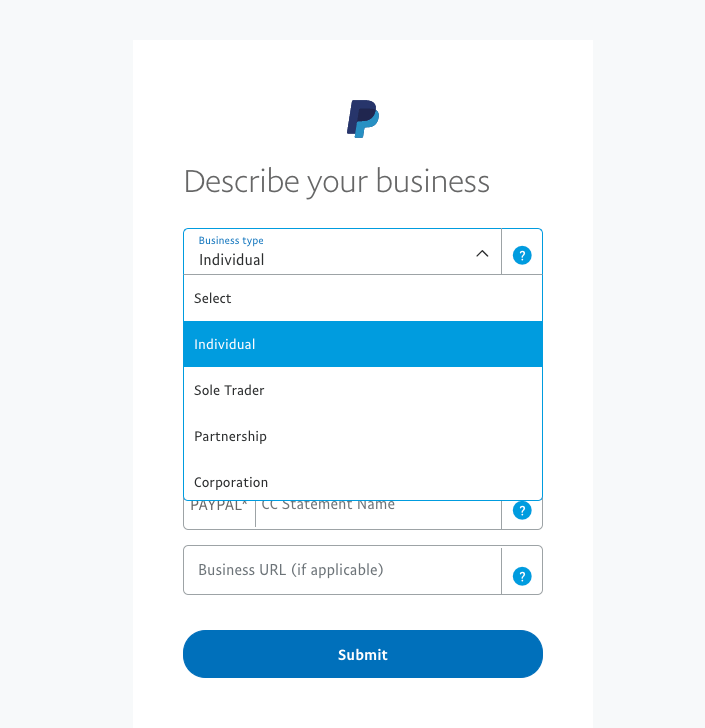 Now, you will be asked to fill in your email ID and select a password. Once you fill in those details, you need to update your business type.
The other options will be offered as per the business type you select. You need to fill those details and move to the next step.
Verifying your PayPal Account
You will receive an account verification link in the email ID you have used. You need to verify your account to proceed further.
Link Your BanK Account
One of the most important steps is to link your bank account with your PayPal account so that you receive the money from your PayPal account to your bank.
Fill in all the details of your bank account and proceed.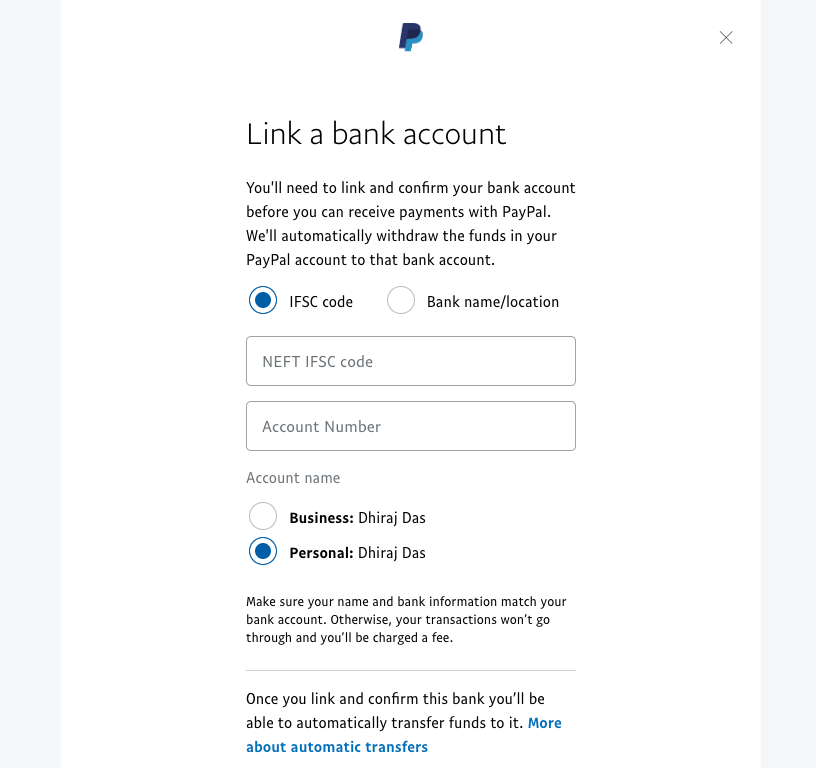 Once you link your bank account, PayPal will you send you two small amounts to make sure that your account is properly linked and it is working perfectly.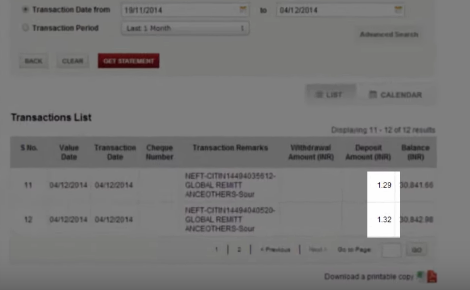 Updating KYC Documents
If you are managing an active business and you are going to receive domestic as well as international payment, you must update your KYC documents in your PayPal account.
To update the KYC documents, you can go to update the KYC option. Here you will have to update your identification document and your address proof.
Creating a PayPal Invoice
While requesting payments, many clients will ask you to send an invoice for the payment. PayPal offers you a quick and simple way to generate invoices.
You can go to Create an Invoice and get started. Fill in all your business details, logo, business address so that they are fetched on the invoice.
Here is a detailed tutorial about creating an invoice in PayPal.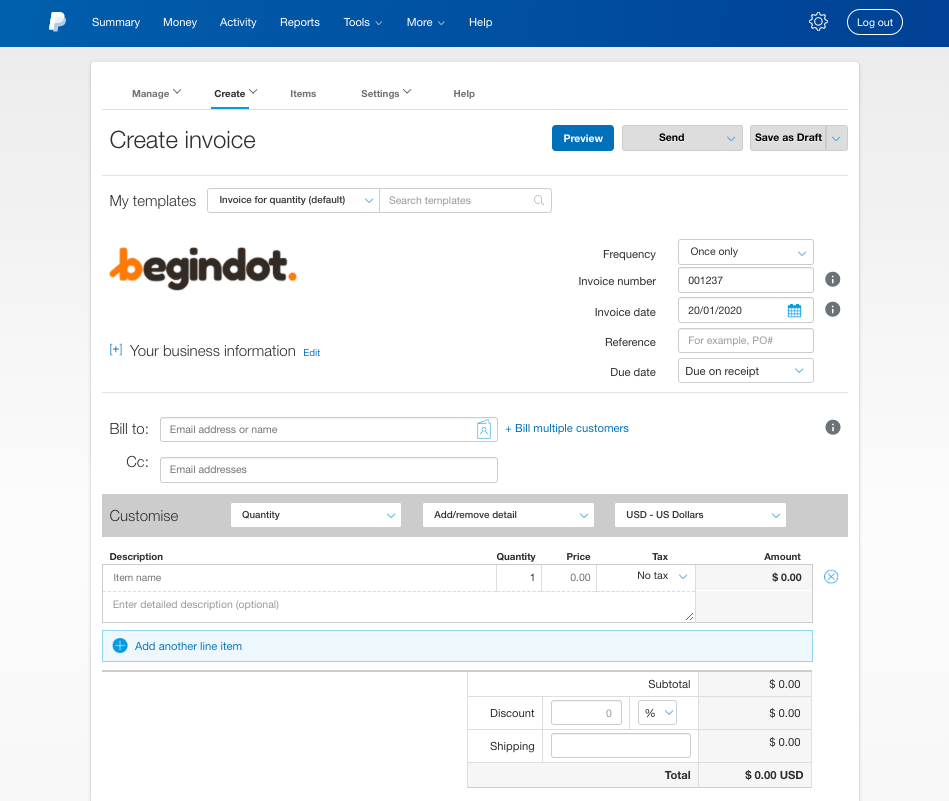 Final Word
The steps mentioned above illustrate the detailed steps for creating and verifying a PayPal account. We hope, this article with detailed steps including the screenshots would help you in creating your PayPal Account for Indian business.
If you have any questions regarding opening a Paypal account for your business, feel free to post your questing using the comment form below.