A membership site can be a great asset for your business. It's not just a new source of income, but it's also a place where you can create a community around your products and services. It's one of the best ways to create a loyal following, and it's a sustainable business model.
So how can you go about it?
In this article, we'll explore building a membership site from scratch, and what to keep in mind when venturing into this model.
Step 1: Plan Your Membership Site
Membership sites come in a lot of shapes and sizes. For example, our membership feature on Authority Hacker has an online course for aspiring authority site owners, and a Facebook group for all clients to interact with us, and with each other. The membership feature is one of our monetization methods, but our website is just as focused on affiliate marketing.
That doesn't mean your site has to follow the same formula.
Another option is to build your entire site around the membership aspect of it. Even the entire membership platform, along with forums and communications, can be hosted on a site. It doesn't have to be a Facebook group.
We found the Facebook aspect of it easier to manage, for us. But that doesn't mean it's the right option for everyone. You should plan your own platform, based on what you can offer, and what you need. Choose the structure of it accordingly.
Other important aspects to clarify from the beginning are:
If you have good answers for these questions, building a membership site from scratch is easier. You'll be able to create the platform, and your branding materials with ease once you have a direction for the site.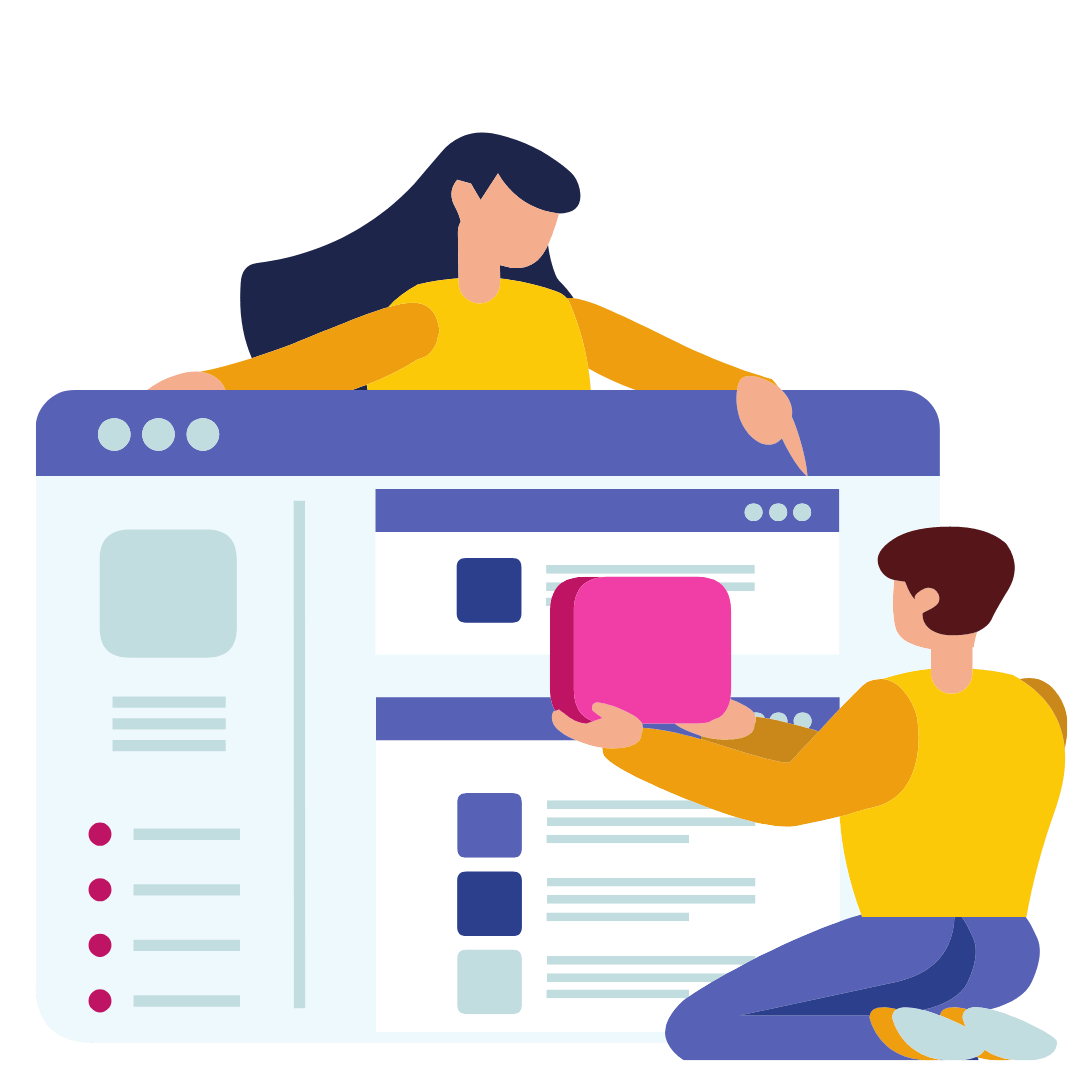 Step 2: Tech Solutions
The first thing you'll need when building a membership site from scratch is a way to build the actual site. For people that aren't experienced in web development, or that don't have the funds to hire professional web developers, we recommend a page builder – WordPress combination. It's what we used to create all of our sites, and it's a reliable method for the average person to create a site.
Thrive Architect, Divi, or Elementor are all good options. Divi has tons of beautiful templates to kickstart your development process, Thrive Architect is filled to the brim with conversion rate optimization features, and Elementor is an all-around good solution, with a good free version to get you started if you're on a budget.
Once you have the frontend of the site ready, it's time to work on the actual membership platform. Membership management tools like Wild Apricot or Member Clicks help you through this part of the process, but they're not the only tools you'll need. If you want to offer a course along with a members area, you'll also need an LMS (Learning Management System) like Learndash.
Lastly, for maximum success with your new membership site, you'll also need tools to promote it. Things like pop-up makers, all-in-one SEO suites, and email marketing software all are crucial to your site's success.
We'll talk more about how to use them throughout this article, but for now just keep in mind that you'll need things like OptinMonster, Ahrefs, and MailChimp to go along with your other tools.
You don't have to get them all at once. And if you're bootstrapping, you might pick and choose the ones that you need the most.
However, they're all valuable tools that can help you build a successful membership site. If you want to learn more about the best tools to build your site, you can check out our list of the best online marketing tools.
Step 3: Build Your Site
Once you have all the tools you need, it's time to build your actual site. Again, this might differ on a case by case basis, but generally you'll need to create:
If you don't want to focus on driving organic traffic, a blog won't be your first priority. But overall, these elements are important for your site.
Besides the technical aspect, you'll also need to settle on branding and a marketing campaign. Think about the value you offer to your members, and what they'd get from you, that they can't get from anyone else.
Put all of that on paper, and create a marketing campaign around it. Of course, this is all predicated on the existence of a brand. If you don't have a clear name, logo, and even color palette that signals what your business does, start with that.
If you're bootstrapping, all of this can be achieved by you alone. Of course, it will be hard, and it won't be as professional as it would be with a strong team behind the project. But it's viable.
Creating a brand, a site, and a marketing campaign are difficult tasks, but anyone can do them satisfactorily, provided they know how, or spend the time to learn how. And it can work, at least until you get enough funds to hire an expert and optimize everything.
Step 4: Launch Your Membership Site
Launching your membership site can be equally exhilarating, and tiring. You can, of course, do it without a fuss, especially if you're only expecting long-term growth through organic traffic. But for the most part, people enjoy a kickstart to their site as soon as it's launched.
You can do this through several methods. The most reliable one is to leverage already existing audiences, maybe from your other sites, social media platforms, or businesses in general. Not everyone has access to these, though, so what can you do then?
Another great option, one that we've used for product launches in the past, is to run a contest or giveaway. This can help you drum up attention from people in your niche, as long as the contest or giveaway is related to your market. Consider investing in brand partnerships or paid ads to spread the word about your campaign.
These are, in our experience, effective ways to jumpstart a new website. But they're not the only tools at your disposal. You can also:
Focus On The Long Term
With a successful (or just passable) launch, you've technically already built your membership site. However, if you want to turn this into a profitable business, your work has just begun. If you want to turn this website into a successful venture, you'll need to focus on the most important aspects in business – product, marketing, sales, and customer support.
By product, we mean your membership should continue to offer value. Whether it's by updating products regularly, or creating exclusive content and partnerships only available to your members, your product should constantly evolve to keep up with the market.
It's for marketing and sales that you'll need to do most of your optimizations though. Your marketing mix should be optimized weekly, if not daily, and that includes expanding it. Whether you focus on paid ads, SEO, or a team of sales agents to drum up new customers, the processes involved need to be analyzed and improved constantly.
Lastly, support is something you also need to keep in mind. Your platform can malfunction. Clients might be unhappy with what they got, or leads might have some questions before they're ready to buy.
A customer support department isn't feasible for most businesses, but you don't need one to provide good support. Sure, live chat might be unrealistic for a bootstrapped business, but a ticketing system isn't hard to operate, even if it's just by one person.
In time, if the business grows, you can expand this department as well.
In Conclusion
Building a membership site from scratch isn't a walk in the park. But it doesn't have to be a super marathon either. If you plan your platform, get the right tech solutions, and focus on growing your site, it will become a valuable asset for your business.