Stunning technological developments have opened the floodgates for exchanging information in a huge manner from any part of the world.
Millions of pages of information are exchanged on a daily basis with the help of the thousands of websites interlinked through World Wide Web.
With Social Media on the surge on one side, the bewildering complexity of market content through the right channel is becoming astoundingly challenging every passing day.
To save our content from getting lost in the information jungle, it calls for adapting innovative methods. One such method that helps us manage the chaos that has been created in the content area is Infographics.
Infographics make the fullest use of the optic nerve which is highly powerful in transmitting messages to the brain in the most effective manner.
Free Tools to Create Infographics
A lot of tools exist which works beautifully to create infographics. These are free and will cost a small sum for various designing add-ons (if required). We recommend the following free tools:
Canva Infographic Maker
Visualize
Google Developers
ly
Piktochart
am
InFoto
Venngage
Dipity
Get About
Let us look at some ways through which Infographics can help you get more traffic to your site.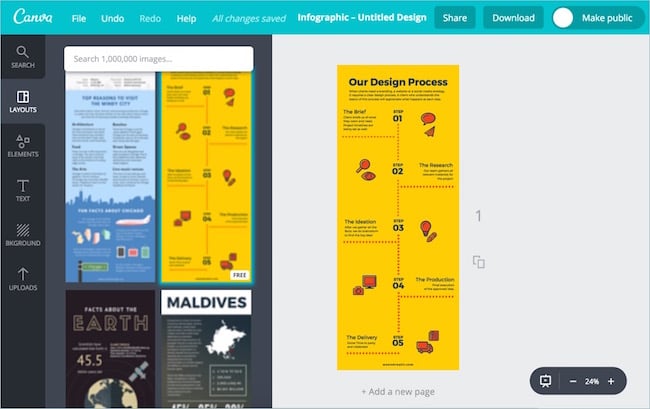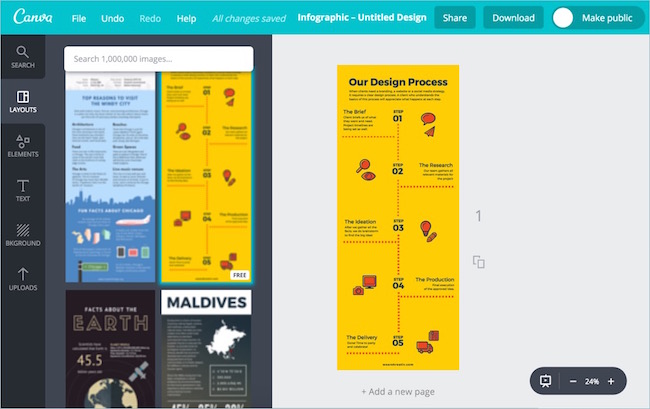 Infographics Help to Track the Yield
Unlike the many non-visual methods where manual tracking poses huge problems to track the performance of marketing efforts, Infographics allows effort tracking with a lot of ease.
By embedding the tracking feature in the code, the content marketer can easily track performance through the number of clicks on the Infographics.
Activities like viewing and sharing of the Infographics can also be tracked perfectly. Infographics enable constant tracking of the visibility levels and content reach.
This helps the content marketer to take necessary course corrections whenever required promptly which in turn has a direct impact on the ROI. In short, Infographics is an advanced tool to track content marketing efforts.
Positioning Made Easy
The biggest advantage of marketing content using Infographics is the immediate attention it demands from the targeted audience.
Typically, when the information you want to market through your website is presented in the form of graphs, tables, and charts, more people are motivated to visit your website automatically.
Reaching highly complicated statistic results to people is one of the toughest things in content marketing. Human brain looks for statistics to quickly evaluate a product or service for taking crucial decisions about the same.
Infographics are the best way to present statistics in a comprehensible manner.
Pictorial representations make people enjoy the content, inducing them to visit your website repeatedly. This automatically positions you as a subject matter expert making the audience to bookmark your web page so they can refer to the same as frequently as possible in the future.
Commercial cut over Digital Marketing
Infographics can provide you a strategic cut over digital marketing by presenting data in a pictorial form. For instance, data presented in the graphical form can be used as collateral which plays a significant role in the overall marketing efforts taken by businesses.
It is easy to print graphics on marketing collaterals like brochures and handouts. Infographics, thus, helps market your content online as well as offline. This not only increases the traffic to your website but also gives a leading edge to your content in a quick manner.
Improved Comprehension Levels
It is a known fact that the visual aspect of anything is highly impactful than the same expressed through words in print or oral form. This is one of the biggest advantages Infographics offer to market content.
Particularly in today's scenario where people come across huge loads of information in the form of words, reading makes them feel frustrated amidst their busy schedules.
When the same information is presented through Infographics which uses a small chunk of words, it kindles their interest making them browse through the basics quickly.
When the concept appeals to them, they automatically visit your website to read more about the same.  Infographics thus directly work on increasing the traffic to your site.
Portability Supports Positioning
The inherent design of Infographics makes it embeddable. When the embedded code is uploaded along with the Infographics, all those who want to use the same can do so easily just by integrating the code into websites and blogs.
Since it is embedded, the Infographics linked to other blogs and websites, gets them linked to your website automatically. This portability is one of the major advantages that Infographics offer to users who want to increase traffic to their website.
The retentive interest created by Infographics on the minds of followers about the website acts as a huge support for retaining visitor permanently, making them visit the site repeatedly.
Rope in More Followers and Subscribers
Going through the existing trends in social media, it is clear that posts which treat people visually get more likes and are shared many times than long text messages.
Only those people who want to understand about things in a detailed manner prefer to read pages and pages of text.
The fast-paced world we live in today provides very little time to spend on reading long text messages. When information about your website or its contents in shared in the form of Infographics, people tend to follow the same more and share it with their acquaintances.
To reach your web page to a broader audience, use Infographics that can smack more audience right at first sight. Don't be surprised if you see more subscribers swarming on to your website suddenly, one fine morning.
Gain Increased Visibility
The reach of Infographics is mind boggling. When your Infographics is used by other websites or online channels for promoting their concept that is related to yours, you enjoy some fringe benefit too.
The fringe benefit that we are referring here is the number of backlinks organically created when other publications share your Infographics.
The embedding feature in Infographics links audience back to your website increasing traffic to the same. The other way traffic to your website in increased is whenever the Infographics or the embedded links are clicked upon from its current location.
While, on the one hand, this increases the visibility levels of your content in an effortless manner, it also helps your content appear in more searches.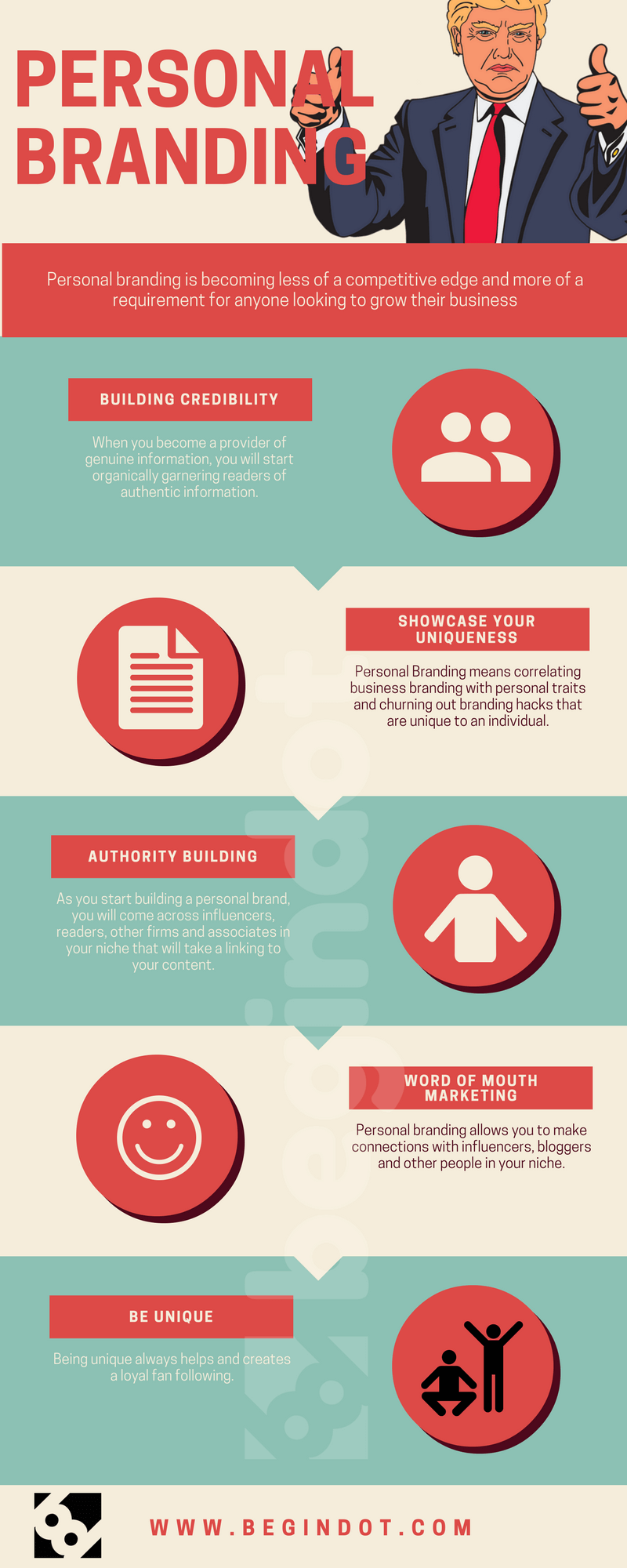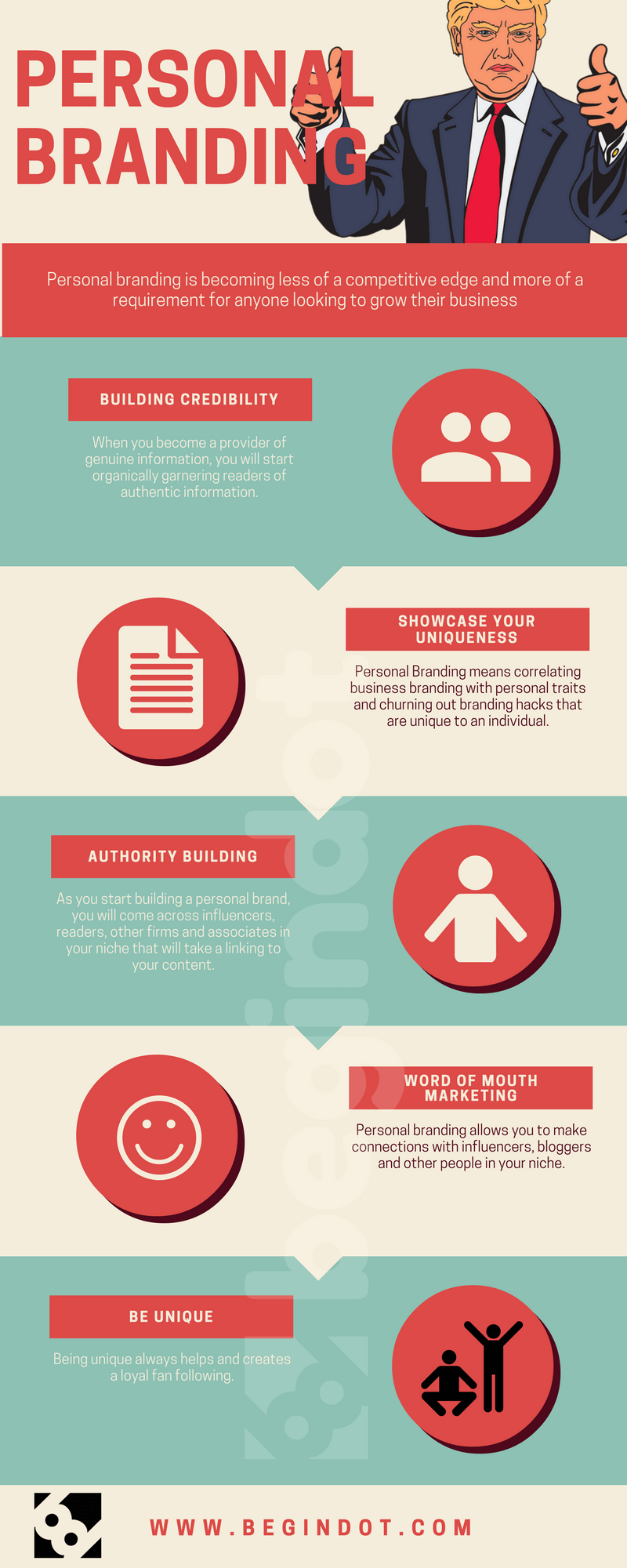 Visual Retreat Makes Your Content Go Viral
When we browse through websites, we feel more attracted towards visuals than long paragraphs of text. The impact of the visuals makes us take a call whether to read further or quit at that point. Infographics play this impact creation role in marketing your content. The extent of jolt that an Infographic can create decides on the number of people who will go through your content.
Well, prepared Infographics never allow people to procrastinate from visiting the website. They act as magnets, pulling people into your content by exerting inescapable influence over their mind. This impact will automatically motivate more people to share your content, till you realize that it has gone viral
Your Brand is Felt in Unexplored Terrains
Infographics are designed to present ideas and concepts in visual form. While this is the basic purpose of creating Infographics, the indirect benefit that it offers is branding.
Infographics display information regarding the Company or Brand that created the same and its contact information like mobile numbers and mail or website links.
Every time the Infographics is shared or used by the audience, this information gets circulated along with the same and travels to untraveled terrains.
This way, not only the traffic to your website gets increased, but branding happens in an easy and effective manner.
Leverage Infographics in combination with Social Media
Many 'Social Media regulars' looks for information which provides data in the form of statistics. Presenting key statistics in visual form makes visitors visit your website regularly.
They come through to your website by clicking on the Infographics to understand what more you have to offer them.
Ensure that these Infographics are created as lightweight champions so traversing to your website does not cause any delay.
Make your presence felt in every popular social media by creating impactful Infographics. Take a call about the social media you want to make use of based on your target customer segment.
Leveraging the combination of these lightweight champions and Social Media will be one of the prudent ways to attract more traffic to your website.
Conclusion
Infographics have more reach than normal text messages. Infographics created in a conservative manner on the size enhances your chances for marketing your website through smart mobile phones.
Remember, Infographics created in a mobile friendly manner increases your visibility levels.
There are innumerable users who go in only for visual contents to convey their ideas. Such people will benefit out of your Infographics if you remain the forerunner in the space.
Such people will bookmark your web page with an eagerness to avail more visual content from the same.
While Infographics is a strong concept for content marketing and increasing traffic to your website, pioneering in the concept will make you gain the most out of the same.
Leverage Infographics to your business advantage and make your content go viral across the globe.