It is hard to realize that someone needs to start a war in 21st century, in time of democracy and global development. But it turned out that while some want to grow and build, others tend to destroy.
The Russian invasion has changed the lives of Ukrainians and Ukrainian businesses. But as well, it united us in one mission – to win and rebuild our country and our economy. 
As a Ukrainian company, we want to tell you about our life and how we keep developing our business even during wartime.
Serpstat – is a Ukrainian SaaS platform for businesses and entrepreneurs. It is used by 400,000 users worldwide and helps businesses to improve company awareness, attract new customers and increase profits. 
Serpstat in wartime
Though our lives were shattered by the war, it's not time for weakness. We need to work even harder now to support Ukrainian businesses and the Ukrainian economy.
Since the first days of the war, our priority has been the safety of our employees. We evacuated most of our team members to safer places and keep in touch with those who are still in danger. Our team meetings now also became a chance to share information about the situation in different parts of Ukraine, as some of us still have some friends, relatives or even parents in places under constant fire.
We also got a lot of offers to help from our clients. We've received an incredible number of support messages, comments, and mentions. Our team really appreciates all your help. Your support in kind words or donations means a lot to us.
The boycott of Russian market and business losses
Not only world-famous brands, but also most Ukrainian companies, have left the Russian market. It will have economic consequences, but we simply couldn't develop businesses that pay taxes to support Russian invasion in Ukraine.
Serpstat has  blocked the accounts of Russian users, so when they attempt to use the platform, the following text is shown:
The Russian government is now committing an open fact of military aggression against Ukraine.
The Russian army is shelling cities and villages, millions of people are losing their homes and lives right now. Residential buildings, hospitals, kindergartens and schools fall under the shelling of missiles by the army of your country. Civilians are killed every hour.
In this regard, Serpstat cannot continue to help the development of Russian businesses, since war crimes against a sovereign state are funded by taxes from business activities.
The account will be unlocked, or the money will be returned after Russia stops its war crimes, withdraws all troops and overthrows its crazed president.
We also stopped updating SERPs and the search volume for Yandex, Google.ru and Google.by. These databases are frozen indefinitely.
Most businesses in Ukraine are going through hard times now. The economy of our country is struggling. We've lost a considerable part of our income from Ukrainian clients since the beginning of the war.
Now, some of our clients started working again and we feel the responsibility to support Ukrainian businesses in this hard period; as  working companies and paid taxes is what our economy needs now.
"The immediate plans are to launch a support program for clients from Ukraine to help keep the business afloat. Serpstat has always helped businesses in Ukraine to develop, find new markets and customers. That is why we now feel responsible for Ukraine's economy and are doing everything possible to provide stable data to our clients and pay taxes to our country, and on the other hand we try to become a basis for supporting other companies in Ukraine. Also after the victory, Serpstat founder Oleg Salamakha plans to hold a series of lectures or launch a training course for Ukrainians, which would help develop business with the help of search engines."
Ekaterina Kabakova, CEO in Serpstat 
Even war can't stop us from releasing new updates
Though the war has changed our usual work rhythm, we still try to keep all the processes on flow. Serpstat tools remain stable under any circumstances to guarantee access to data to our customers. Even in this new reality, we work hard to develop new tools and release new updates. Here are some of our latest updates.
"Keyword trends" – a unique tool that helps businesses to determine current trends in a particular region in real-time, by collecting and displaying the most popular keywords from search engines.
We added a new unique feature  "People also ask" to our SERP crawling tool. It shows relevant search questions for a keyword. For now, you can receive SERP data with an additional block.
Serpstat constantly works on optimizing the platform to improving user experience. You can follow our Changelog to be informed about all our updates and new releases.
How our teammates contribute to the struggle of Ukraine
Everyone in our country, or in our company, now tries to make their own contribution to our victory. Every support, whether it's military, financial, information or any other, plays its own role in country defense.
Some of our colleagues had to leave their usual jobs as Developers, Sales managers, or Marketers and joined Ukrainian Military Forces, local defense or  volunteer initiatives.
Many work as a part of the Ukrainian digital army, blocking Russian informational attacks and spreading the truth about the current situation in Ukraine.
Here are comments from some of our colleges:
"I coordinate the resistance movement and provide support. I'm responsible for volunteer units and territorial defense in Kharkiv. Also, our group processes and consolidates intelligence from civilians.
As you can see in the video reports from independent media, Russian soldiers bomb the peaceful towns and villages in Ukraine and kill older people, women, children, and even newborns indiscriminately.
It's unacceptable, so every Ukrainian is doing everything possible to knock out the onslaught of Russian barbarians and non-humans. I saw older people throwing stones at tanks, trying to stop them but not pass them to their homes.
So far, our defenders have pushed all the occupiers away in the Kharkiv direction."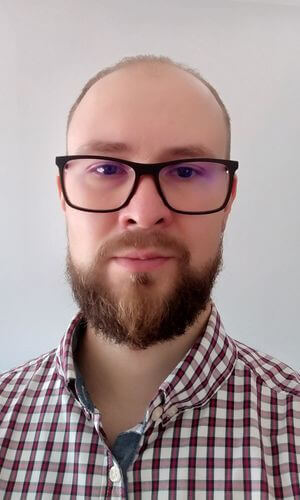 Andrii
Performance Marketing Specialist at Serpstat
"I'm in the Armed Forces in Odesa, mobilized to my comrades in the military unit where I previously served.
We are currently strengthening our positions in case the orcs [russian soldiers] break into the city, but we will do our best to prevent this from happening. Also, we catch saboteurs, but in this case, we are both bait and hook 🙂
I'm proud of our people, very much, because we were able to unite against the enemy, to stand for each other, everyone helps each other, we have become a united nation.
All the military is determined to win. We will remove evil from our land. We have no regrets, just anger.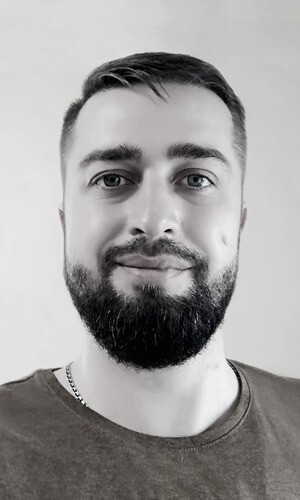 Other countries' support is essential. Now, everyone has finally seen what has been happening in Ukraine for the last 8 years.
How much was it needed to infuriate the world that people from other affected countries come to us to avenge the fact that they killed their people on their land with complete impunity? They have to do so and it does not happen again in other states."
Artem
QA Engineer at Serpstat
"I'm in territorial defense at Suburb of Kyiv. I'm standing at a checkpoint in my city. Regarding my impressions of what is happening, I was going to fly to Barcelona, but not to fight. Russia is a weak country of cowards, and the warriors are shitty as well as the people there! The fact that we will win is not even stipulated!"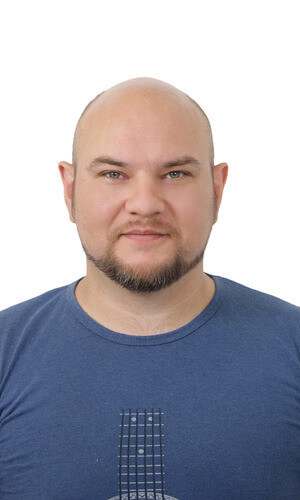 Oleksandr
PHP Developer at Serpstat
Our Blog Editor, Taras Pristatsky, joined the Ukrainian Volunteer Journalists Initiative. He works on spreading the truth about Russian invasion and current situation in Ukraine to western medias. UVJI has already placed hundreds of media stories in the U.S, reaching millions of Americans.
"We sleep for 4-5 hours per day, but everyone is motivated. I know people who work in Kharkiv from bomb shelters, so I have no right to complain :)"
Taras Pristatsky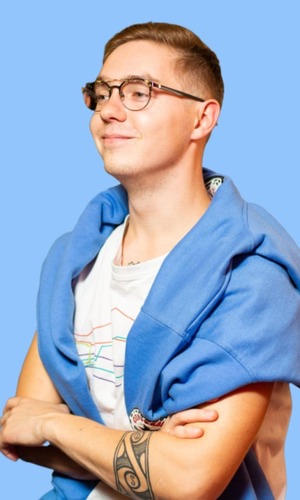 Blog Editor at Serpstat
This war has shattered us, but it also showed how incredibly strong Ukrainian people are. Now we are united as never, we are all struggling for our country, for our cities and our families.
We feel a huge support from the world, and we are sure that the victory will be ours. If you want to support our team or country, here is what you can do.
About the author:
Daria Ahieieva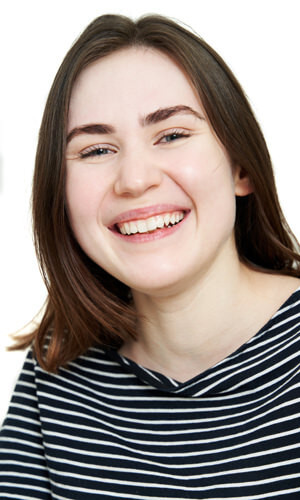 Daria Ahieieva is an Outbound and Inbound editor in Serpstat. Daria is engaged in content collaborations with influencers, blogs and media in SEO-niche.
As an experienced content creator, Daria works with all possible content formats: from interviews and case studies to analytical studies based on Serpstat data.