A collection of HTML5 CSS3 login form templates that you can use for your site without any cost.
Have you ever come across a login form while posting a comment on WordPress signing up for an online forum or even while using your social media handles?
Well, somewhere or the other, you must have come across such forms.
And no don't think of them as a hassle. Rather, login forms are a great source of communication between an online platform and its audience; and with the rising inclination towards customer-oriented business practices, maintaining constant contact with its audience becomes essential for any business.
From service-oriented companies collecting leads through user login to forums and blogs inviting membership of their website using a member registration form, login forms are pretty much found all over the internet.
Built using CSS3 and HTML5, a login form is a necessity for all modern-day online businesses.
For the non-techies who may be thinking how are CSS3 and HTML5 related to a login form; an HTML5 (Hyper Text Markup Language) is a standard markup language that is used for creating web pages, and a CSS3 (Cascading Style Sheet) is a language used to describe the look and format the document written in a markup language.
A combination of these two helps in creating unique and user-oriented login forms.
Given below is a list of 50 CSS3 HTML5 login form templates that are designed with the latest UI/UX practices.
These login form templates are available free of cost and can be easily integrated into your blog/website to help you communicate with your audience like never before.
To Quality HTML5 CSS3 Login Form Templates
---
Login form With Animated Background
If you need a simple login form with animated background, here is the option for you. This is a very simple signup form that can be used on any project to add a very simple yet attractive form.
The form comes with an animated background option with a moving effect.
The code is ready, you just have to add it to your login page. The form will add 2 simple options for signup and login.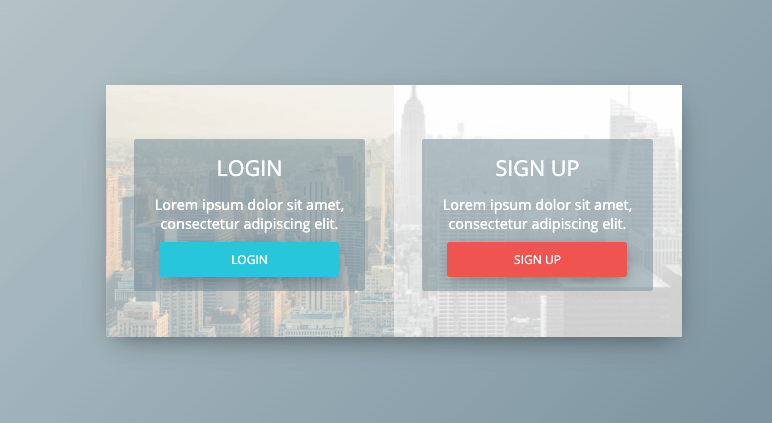 Login with Facebook or Twitter
As the name suggests, this is a very simple signup option that will help you to add the signup form on your site enabling your visitors to login to your site using their Facebook or Twitter profiles.
The template is clean and minimal which will make your project look very professional.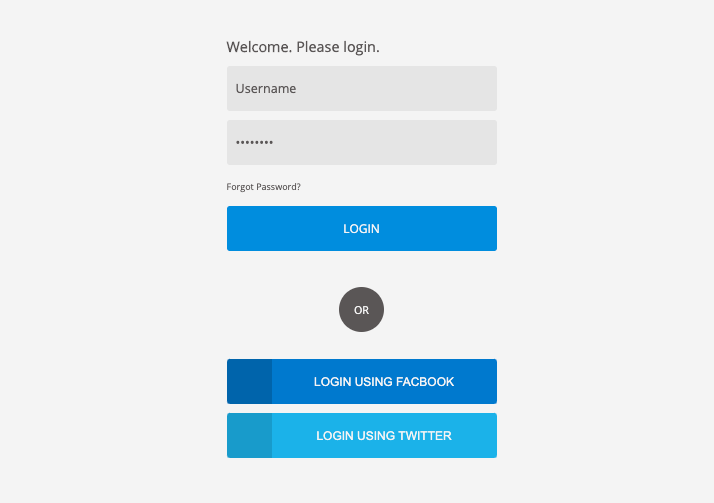 Creative Login Form
A really simple yet elegant tool, Creative Login Form is made with CSS3 and HTML5. This form can even be used as a registration form. It is easy to create and looks great on any application.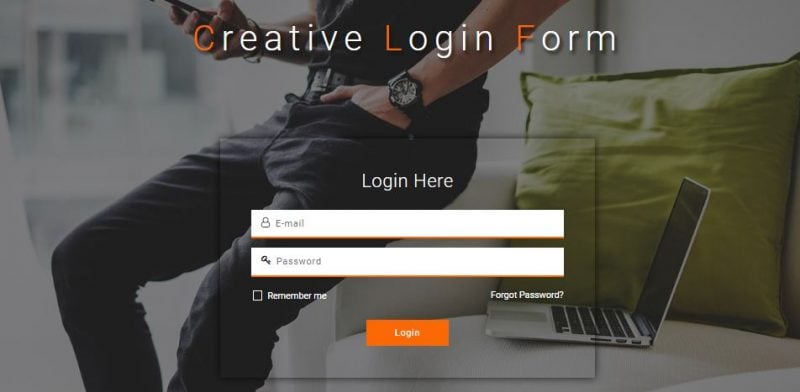 Dropdown Login Form
Quite evident from the name, this login form comes in a drop-down format. The form is displayed when you click on the 'login' option. Dropdown Login form's user-friendly interface enables you to display the form wherever you want on your site.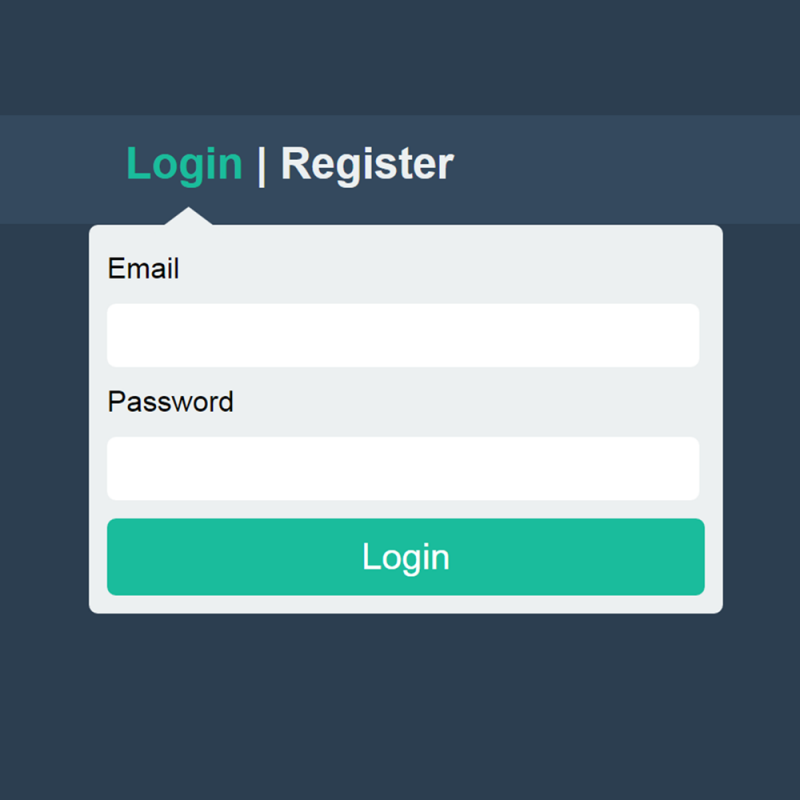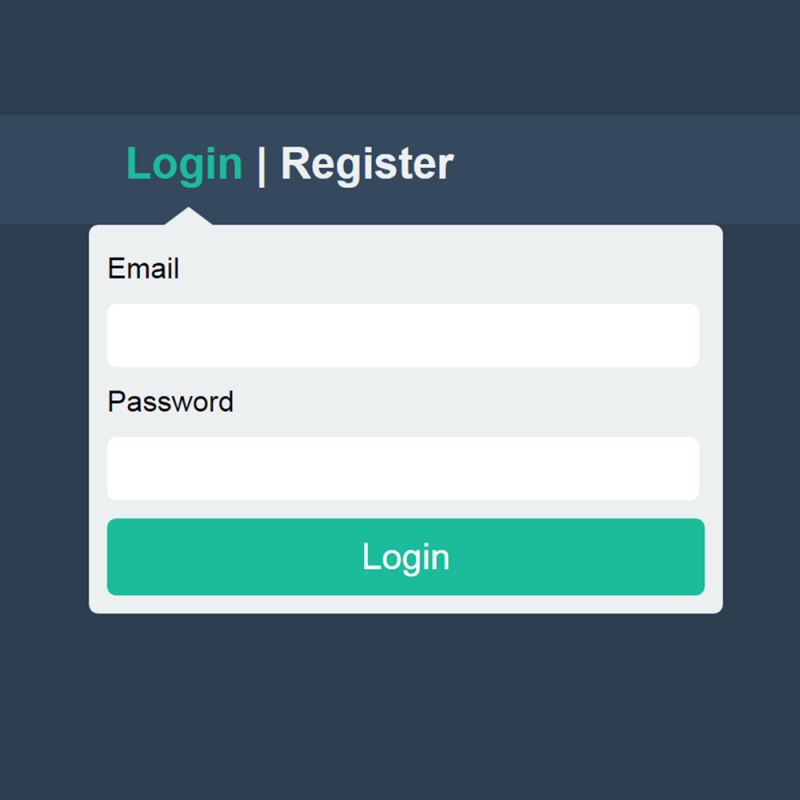 Floating Sign up Form
If you are thinking that this form keeps floating here and there, then no, it doesn't do that! The Floating Sign-up Form comes with a sleek design and is a great tool for creating a signup form using tabs and floating form labels. Quite great in the design!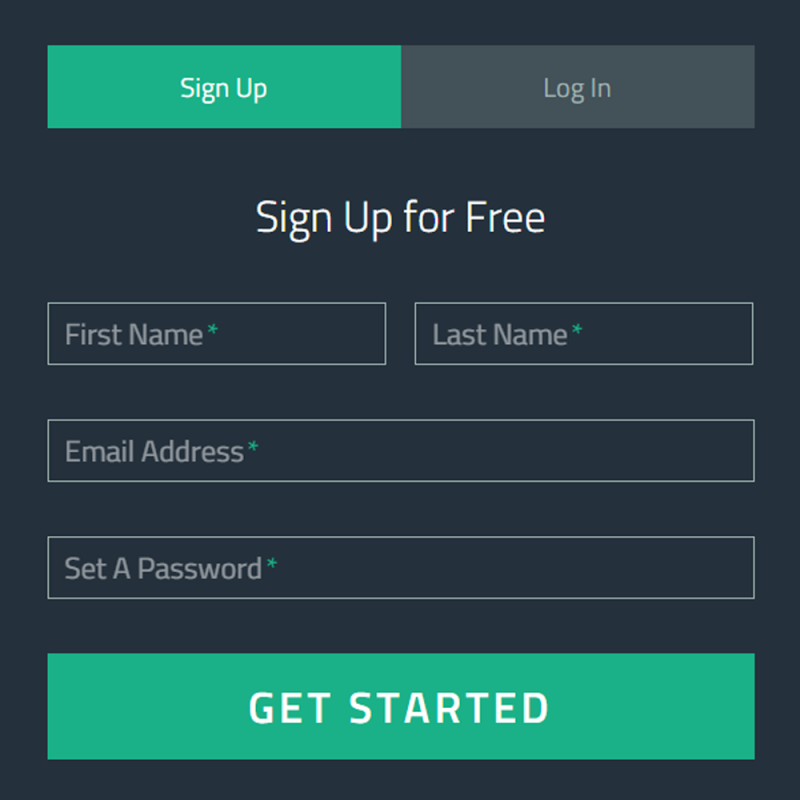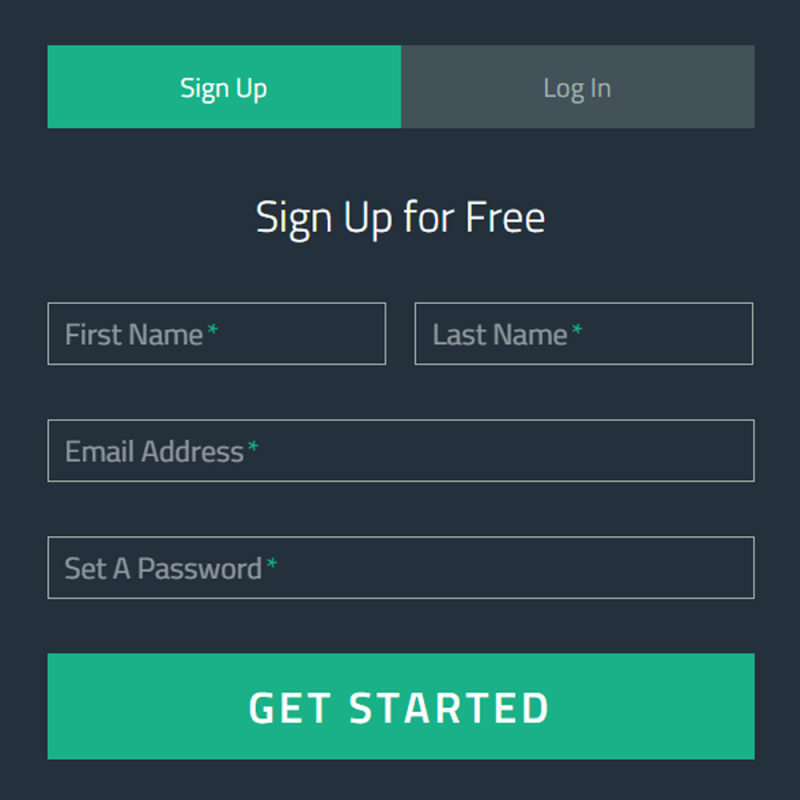 Simple Login Form
True to its name, the Simple Login Form is really simple in appearance. It was initially made to stop people from entering a specific WordPress site without getting registered. Later, the tool became highly popular owing to its clean and neat design.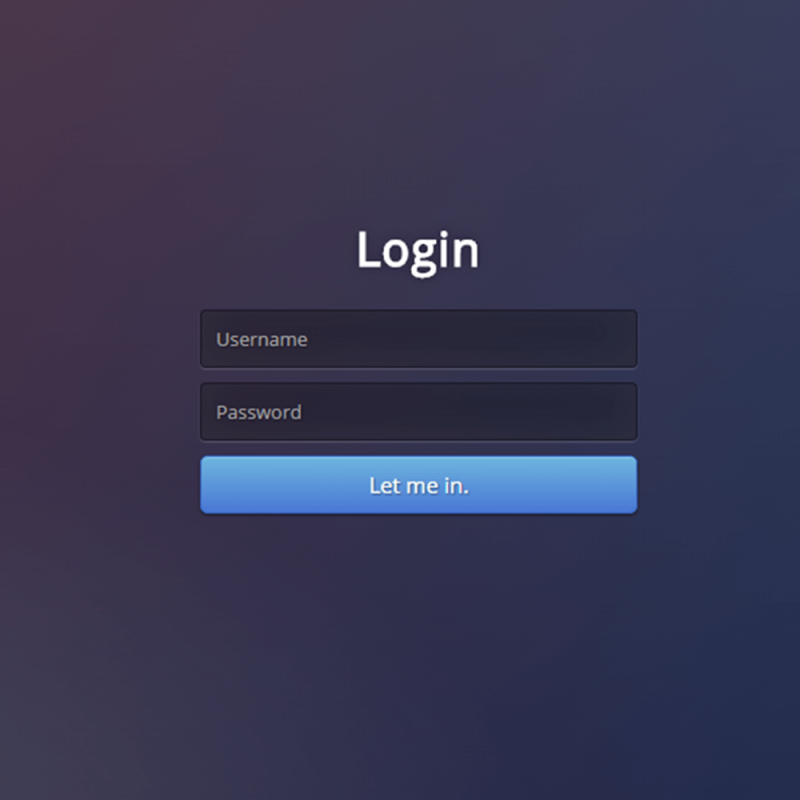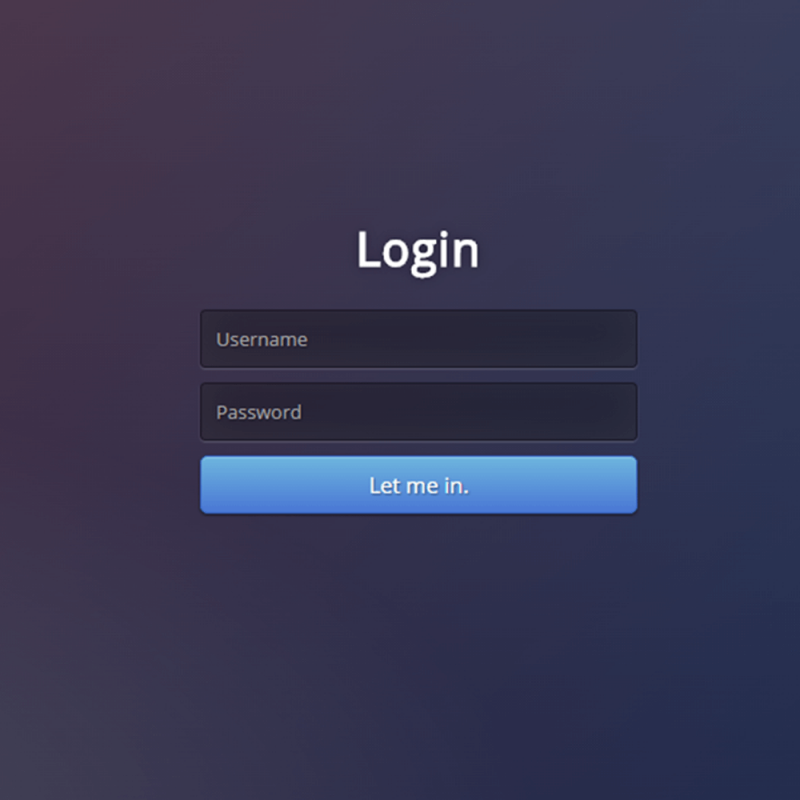 Flat Login- Signup Form
This template offers a clean and elegant login form design. A unique feature of Flat Login- Sign up Form is that once you click the 'click me' button in the top right corner, a smooth animation changes it into a signup form.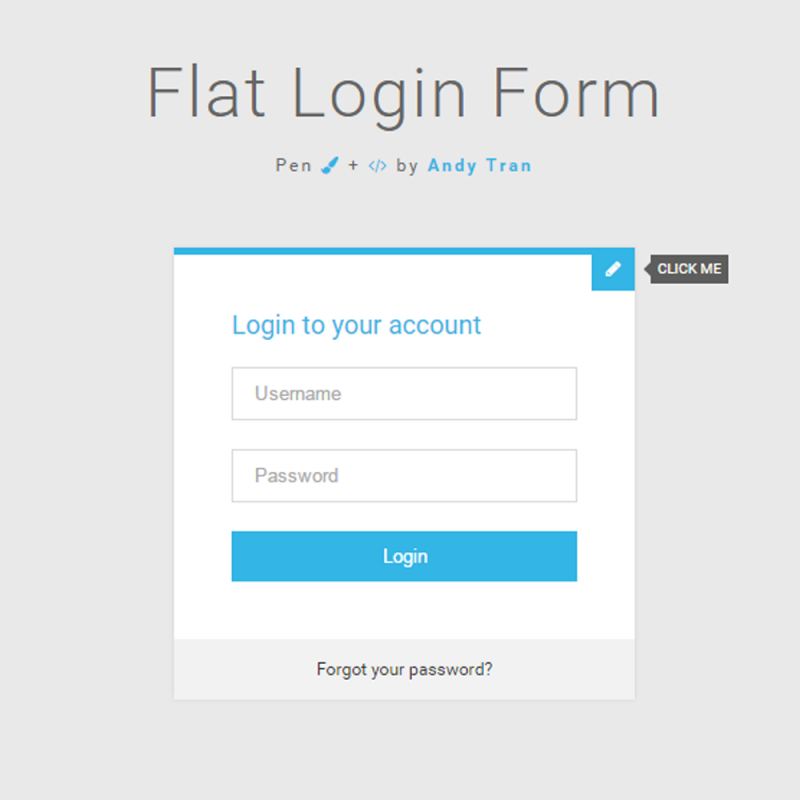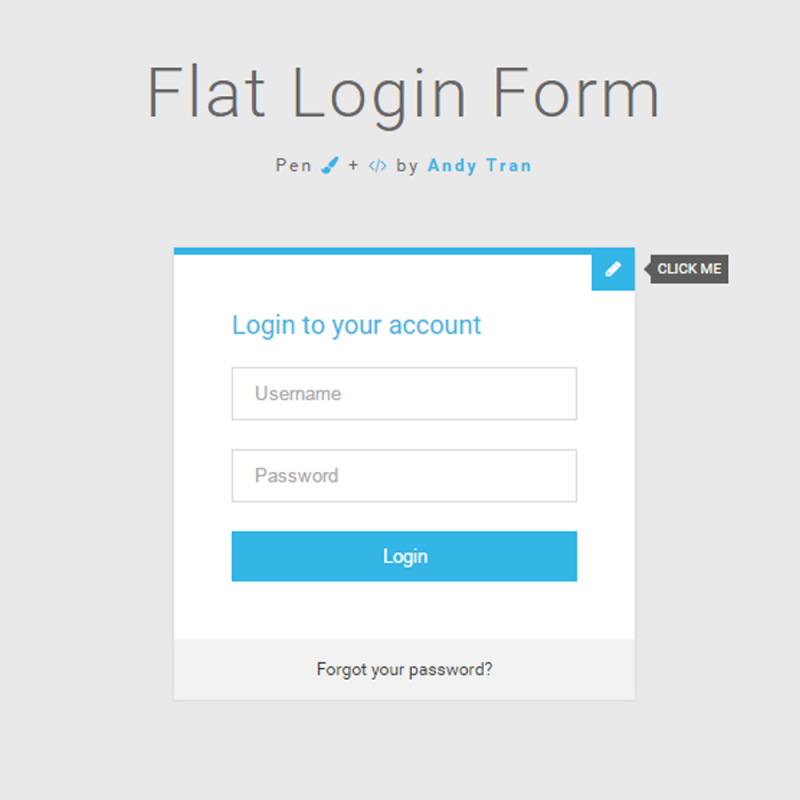 Facebook Login
We probably don't need to tell you about this one! This highly popular login form template is simple and clean, and it can be imported into your site easily. With the Facebook Login form, you can ease the task of sign-up for your users by directly linking it to their Facebook profile.
We have also listed some of the best social login plugins for WordPress here.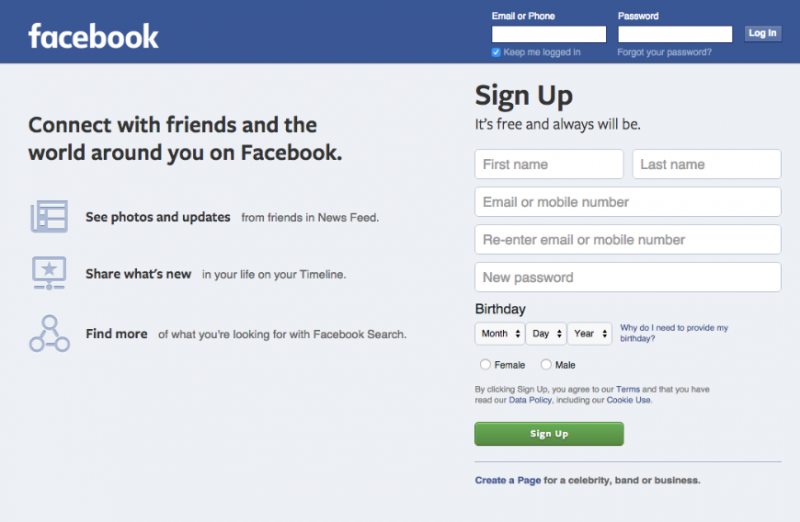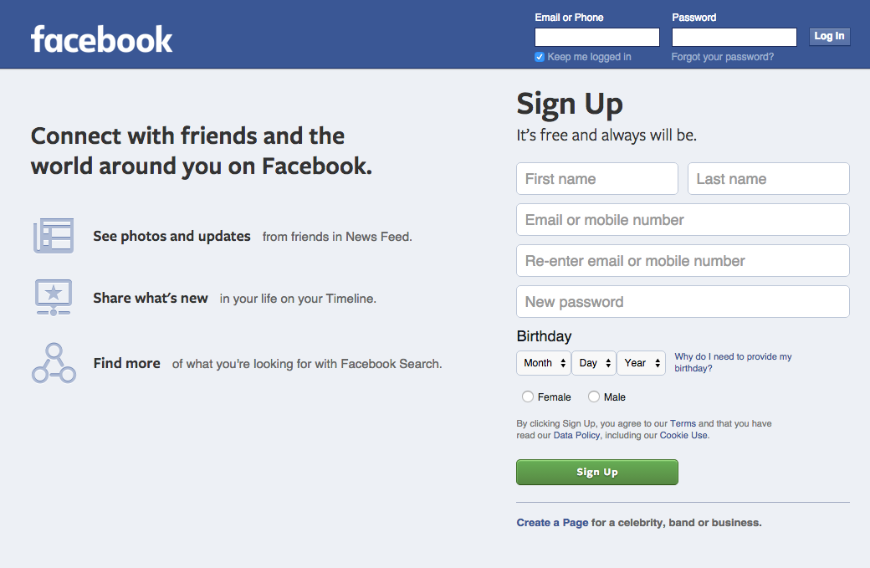 Animated Login Form
The Animated Login Form is an animation-style login form and comes with attractive animation styles. The top of the login form template says 'Hey you, Login already' and It later transforms into a login form at the bottom.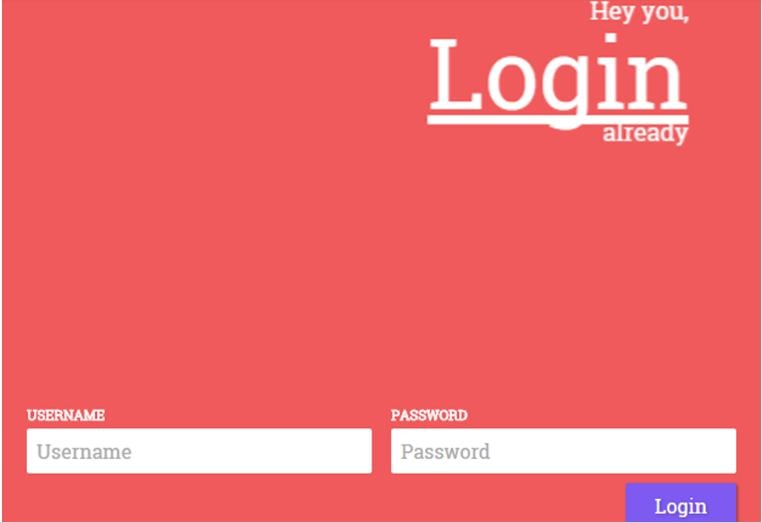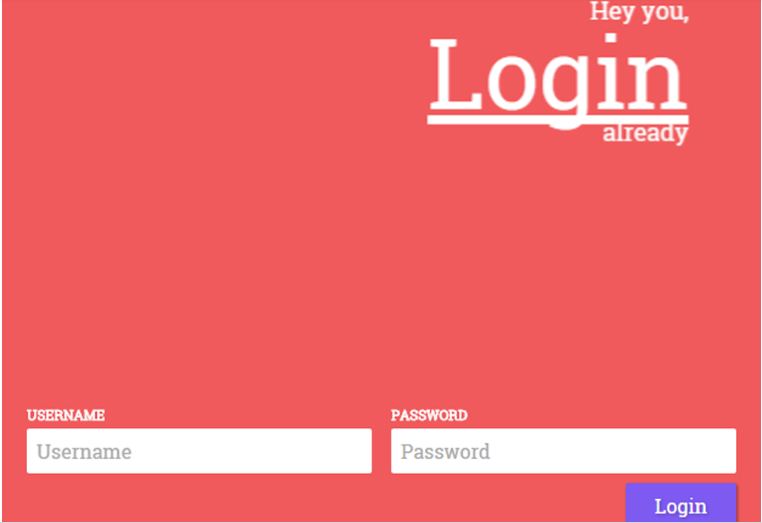 Login Form Using CSS3 and HTML5
This login form template uses CSS3 and HTML5 to help you create a simple login form. It uses many useful elements to create a multiple-page effect. With Login form using CSS3 and HTML5, the validation and submission of the form become easier with HTML5.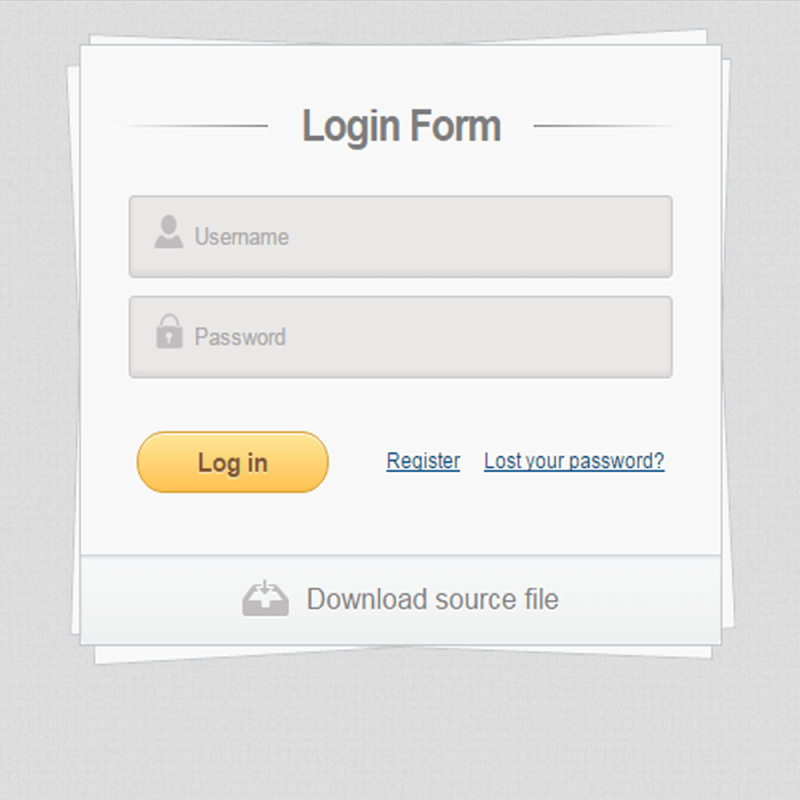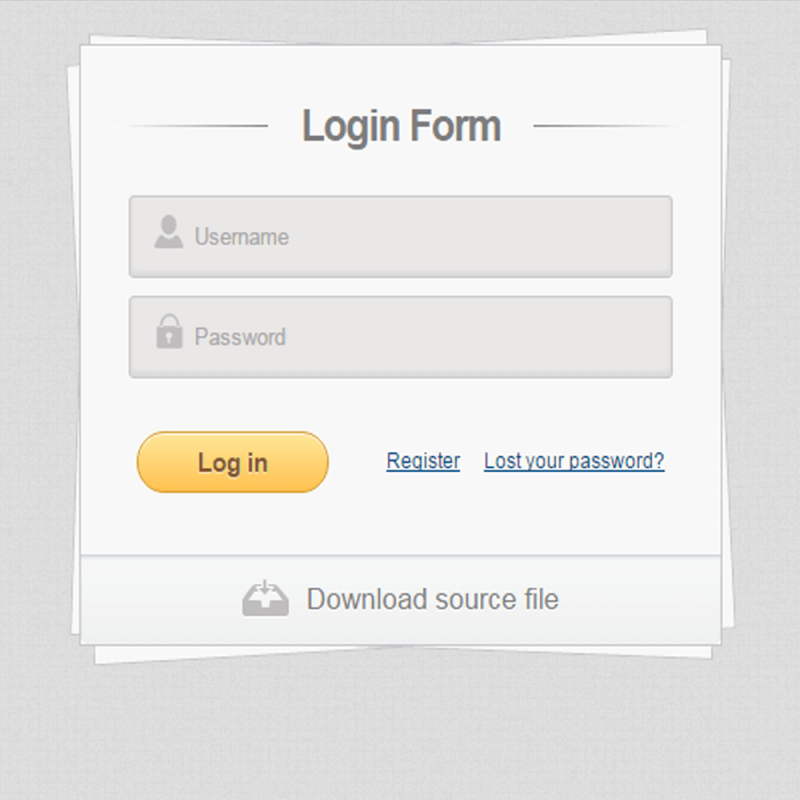 iPhone Login Form
The iPhone Login Form is a creative way of displaying a login form on an iPhone. It is simple and elegant in appearance. Using it with a mockup further enhances its functioning.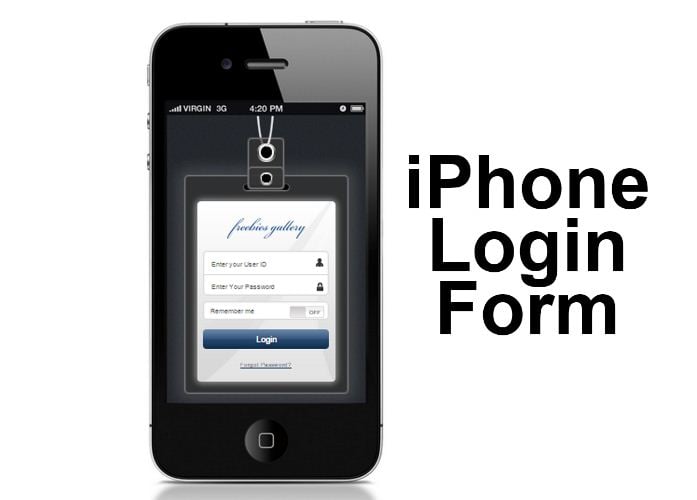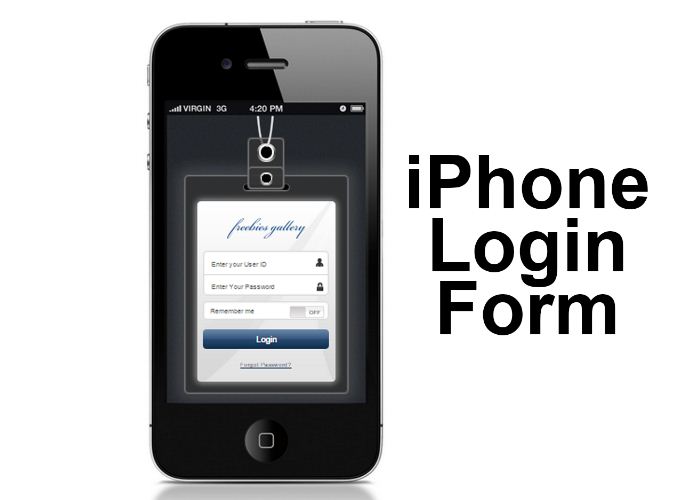 Login with Shake Effect
The Login with Shake Effect is a unique and fun tool. Along with providing all the basic features of a login form, this login form template exhibits a nice shake effect on your device's screen when you enter a wrong password to make you aware of the same. So cool!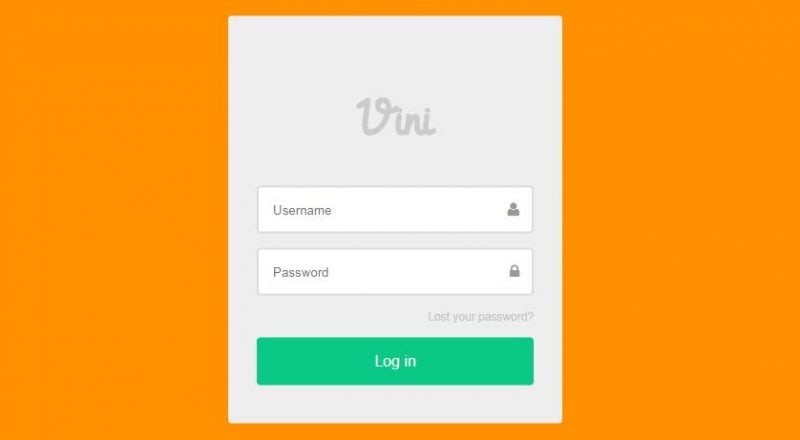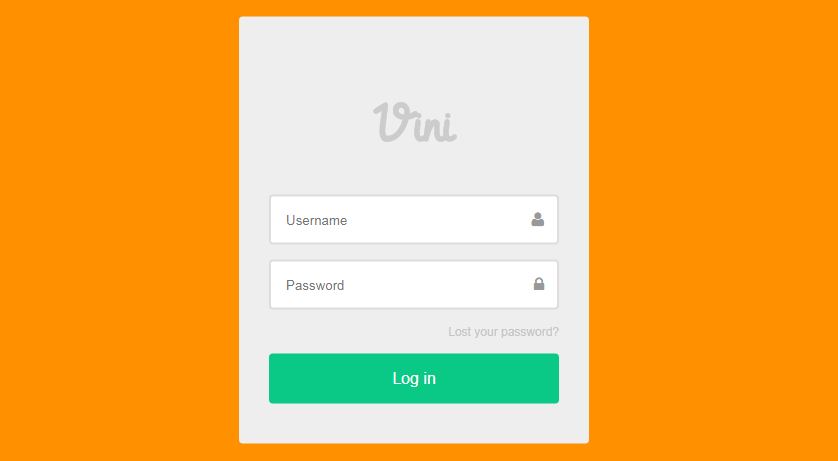 Modern CSS Login Form
A beautiful modern CSS login form with a blue background and floating effect. You can easily fine-tune the design of the login as per your requirement.
The minimal feel of the login form will easily attract your visitors and make your business look very professional.
Boxy Login Form
It's called boxy because the first thing you see is a square box. When you click on the box, the login form appears. Along with adding the elements that enhance the user experience, the Boxy Login Form will add up to the visual appeal of your website.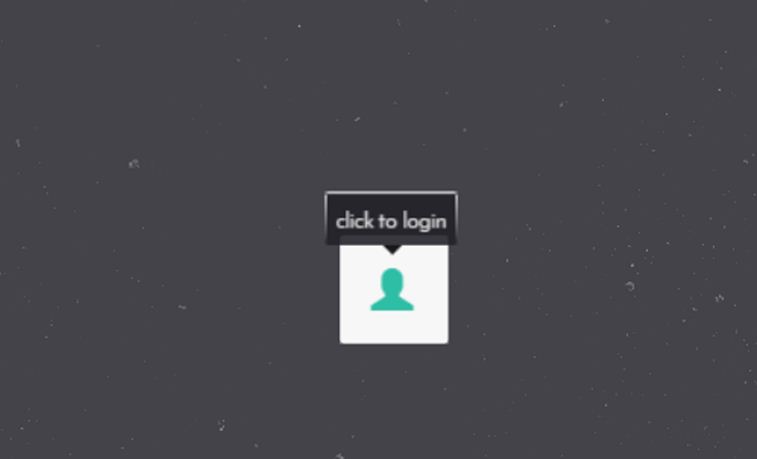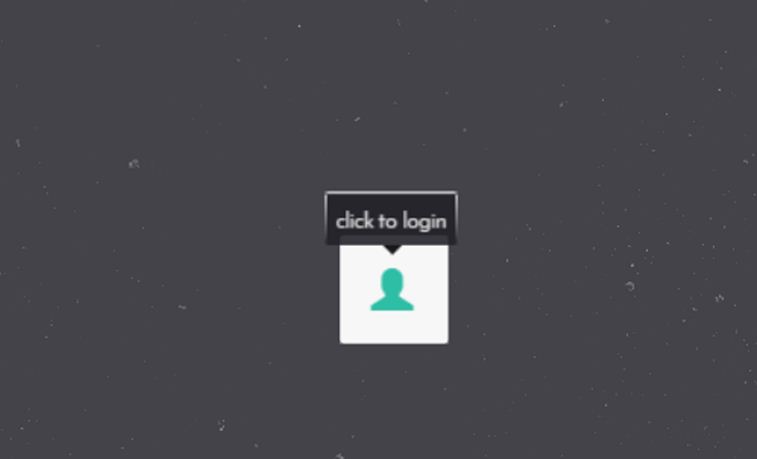 Material Login Form
A material design login template with a minimal feel. This login form is good for any creative design option, social sites, and any membership site that needs a creative login form.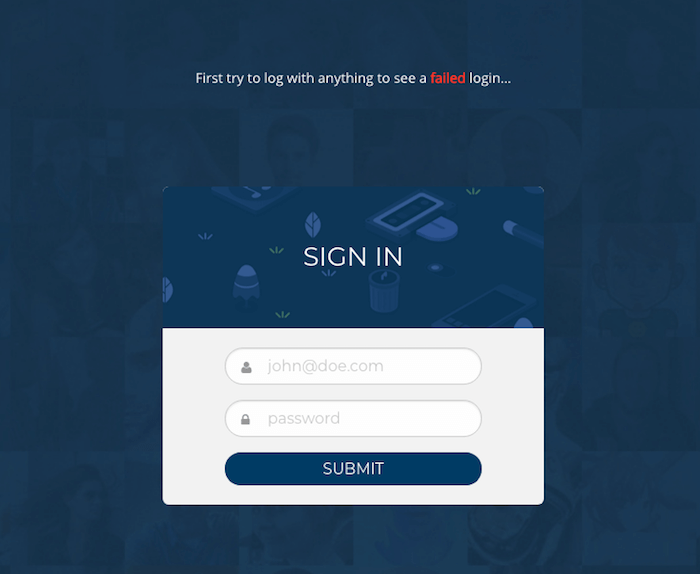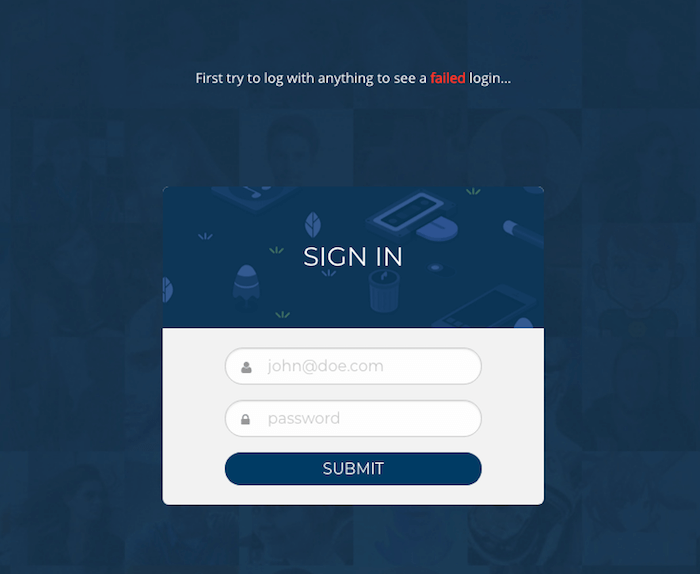 Modern Login Form
A modern creative login form design that can showcase an image with a beautiful layer on it. This login can be a great option for any creative design, website, social sites, etc.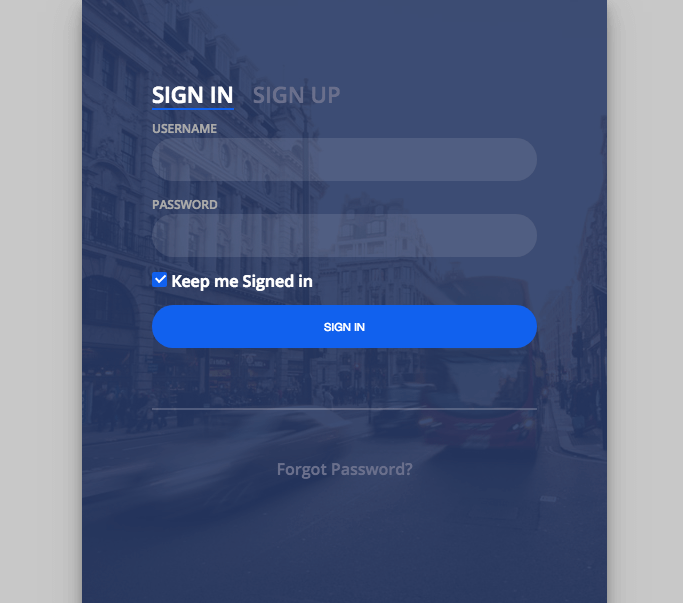 Elegant Login
An elegant login template! The Elegant Login comes with a really simple and clean design and a cute background further enhances the visual appeal of your website.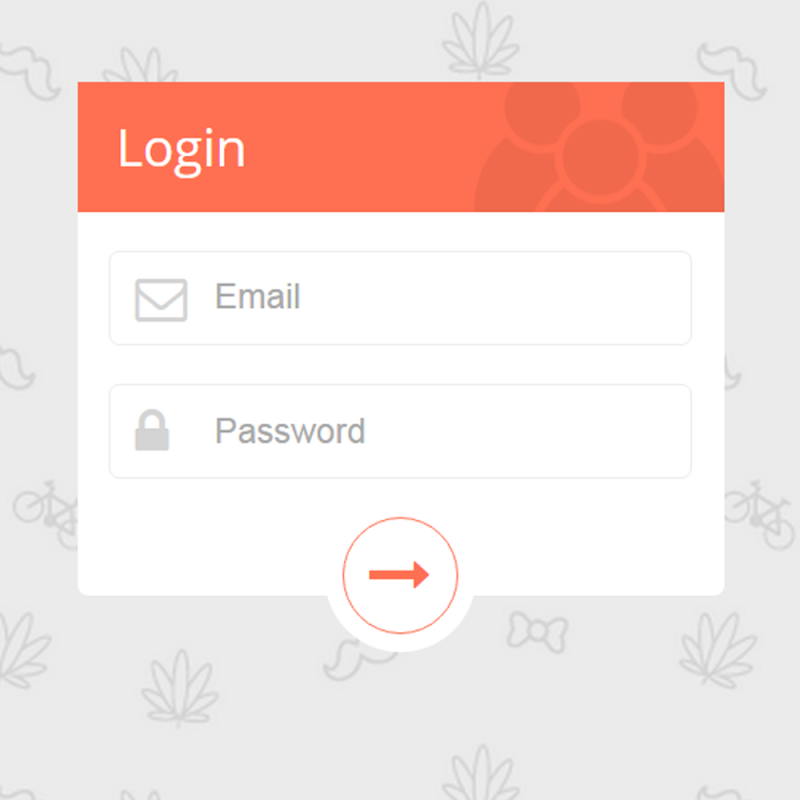 Red Login Form
The only color other than white on this form is red, hence the name 'Red Login Form.' The form has basic input fields and does not require unnecessary programming to set up a user-friendly login form for you.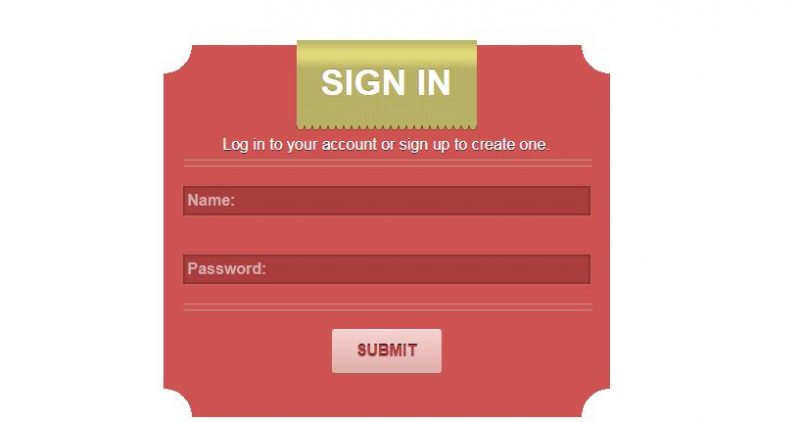 Login/Logout Animation Concept
Want a quick login for your clients? Try this template and get going. With Login/Logout Animation Concept, all you have to do is enter your details to log into your account. And, you can always click the logout option to exit.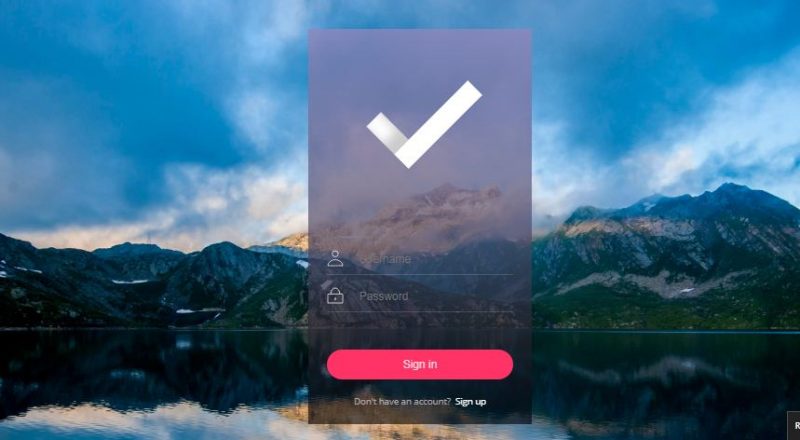 Material Login Form
This simple, clean and well-organized Material login form and register form built with impactful CSS3. With Google designs getting quite popular as compared to flat designs, this template surely makes for a great pick.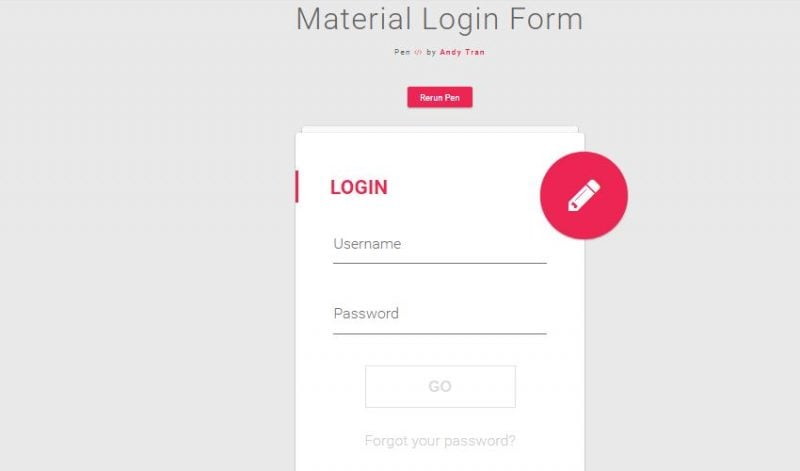 Minimal Login Form with Fluid Animation
True to its name, this Minimal login form comes with a simple and smooth animation that opens up the login section when you click on a picture or button that comes as an important part of this template's design.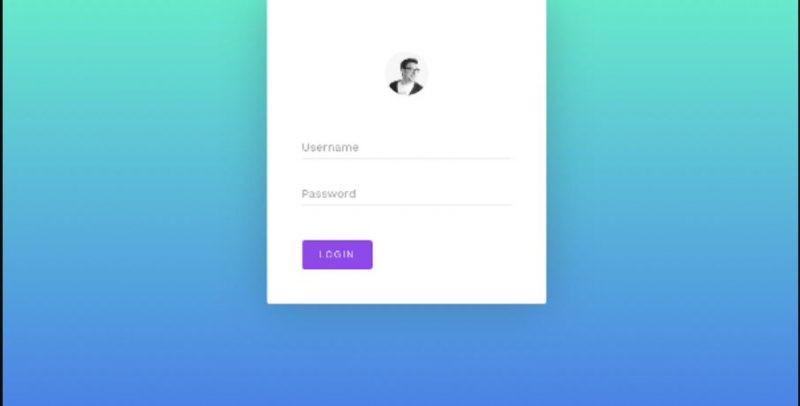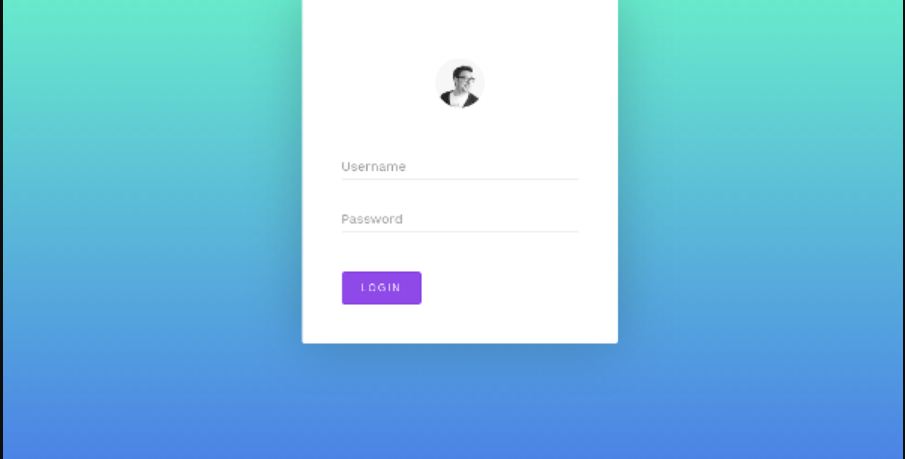 Calm Login Screen
Calm Login Screen is a clean login template with an animated background that imparts a soothing look to the entire page of your website. As far as the design is concerned, this template truly justifies its name.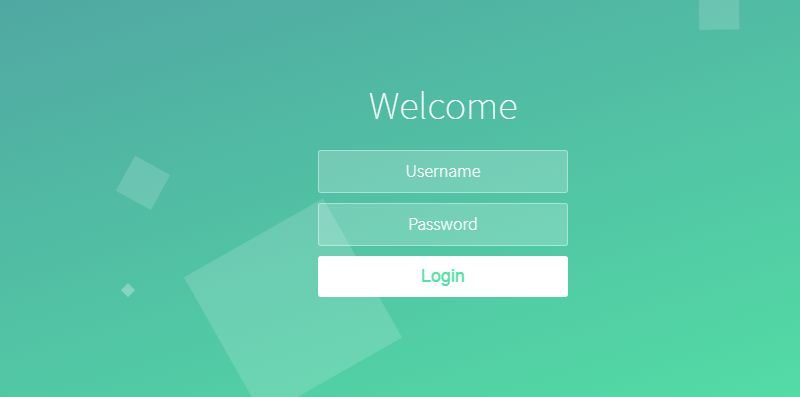 Login Form To Create Account
This login form helps you in creating an amusing fade-in effect on your log-in form. By clicking on the 'click me' option, you can change the form to sign up and create an account in a hassle-free manner.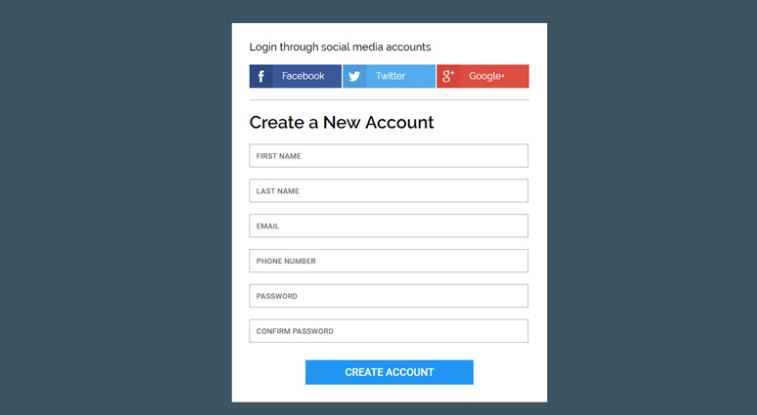 Flat UI Login Form
Free HTML, CSS using the minimal code, a design for a website login page, and some different features are provided by this login template for absolutely free! Flat UI Login Form is a great pick if you want to simplify user registration.

Transparent Login Form
The background of this login form gives a transparent appearance, hence the name 'transparent.' This clean and simple template is purely built with CCS and HTML and will give the required user-friendliness to your website.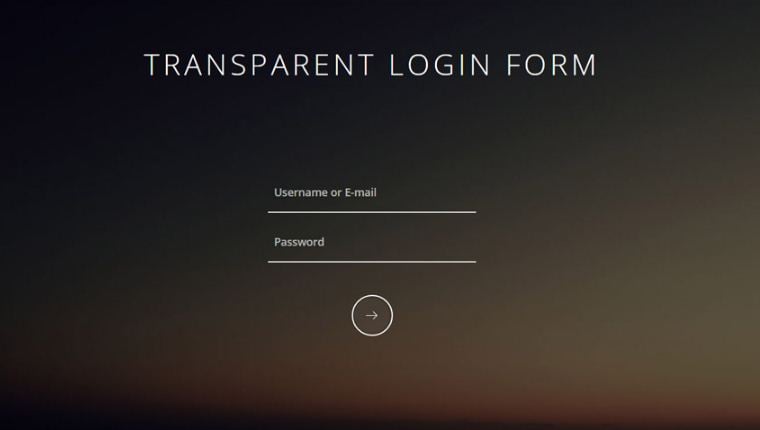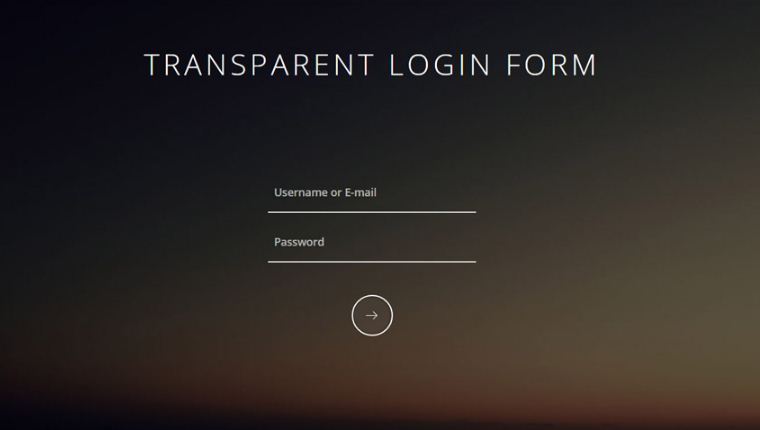 Unique Style Login
Unique Style Login is a creative one. It looks as unique as its name and perfectly suits the requirements of all kinds of websites and blogs. Owing to its clean design, this is a great pick!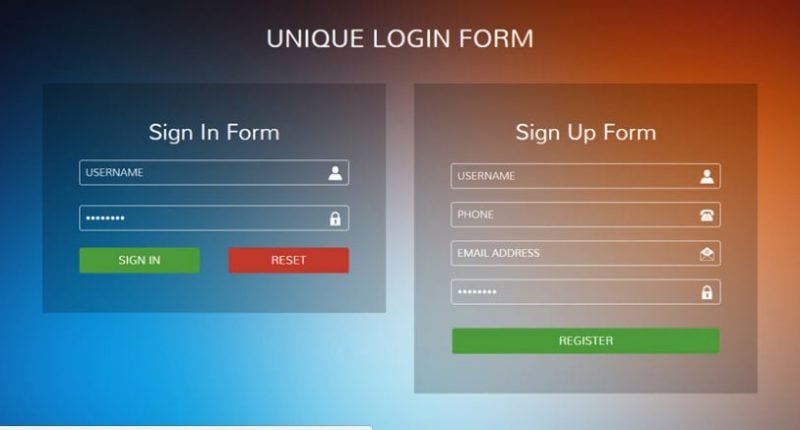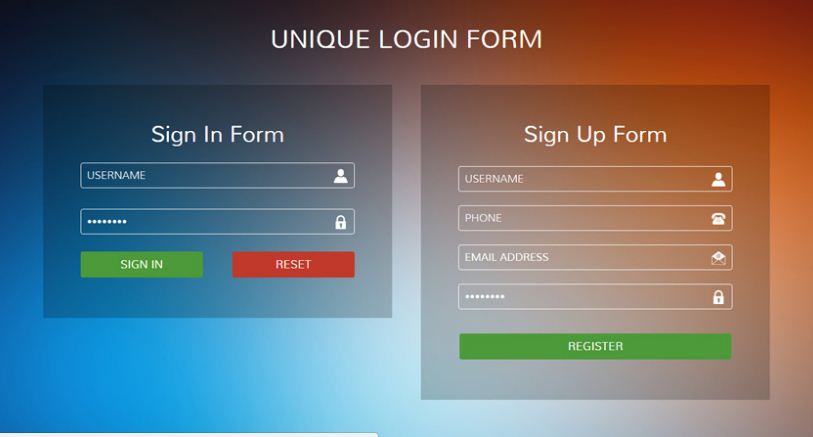 Classic Login Form
The classic login form template is a classic and old-school take on the login form. However, that said, it also has a tinge of modern-day style. This one is a great choice for websites that want to focus on simplicity.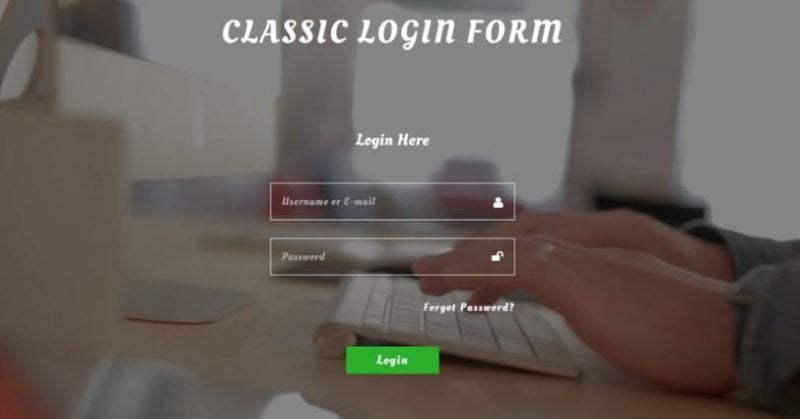 Vibrant Login Interface CSS & PSD
The Vibrant Login Interface template is an integrated blend of both PSD and a fully coded HTML/ CSS version. Integrate it straight away on your website and get going!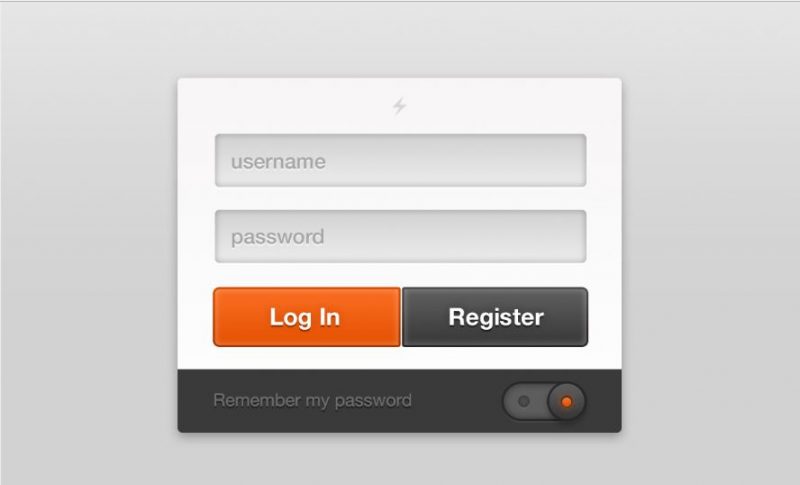 White Simple Login Form
Tue to its name, the White Simple Login Form has a simple and minimalistic design. It includes numerous amazing features, and the round 'submit' button gives it an amazing look.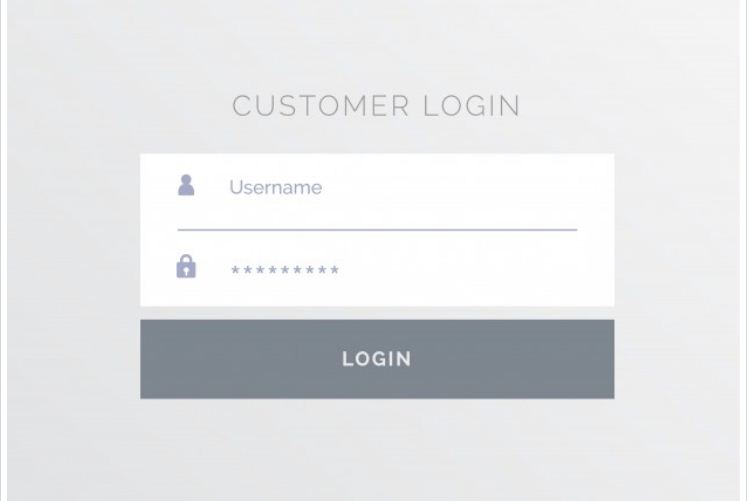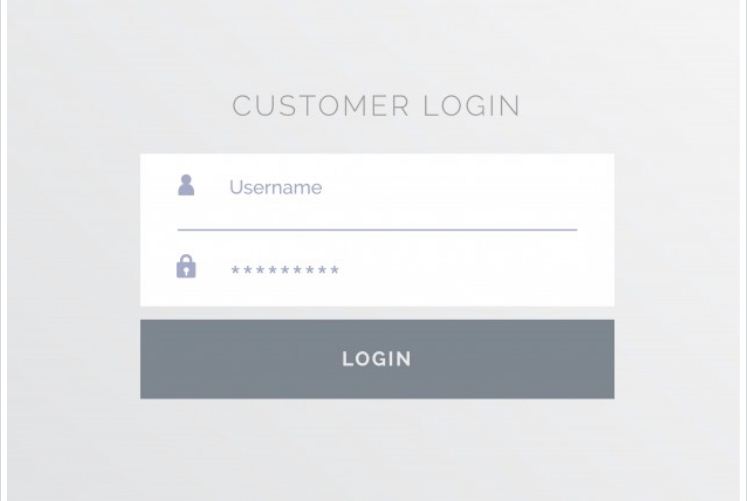 Flat Login Form
The flat login form template comes with an elegant red and white color combination. The template comes integrated with HTML and CSS.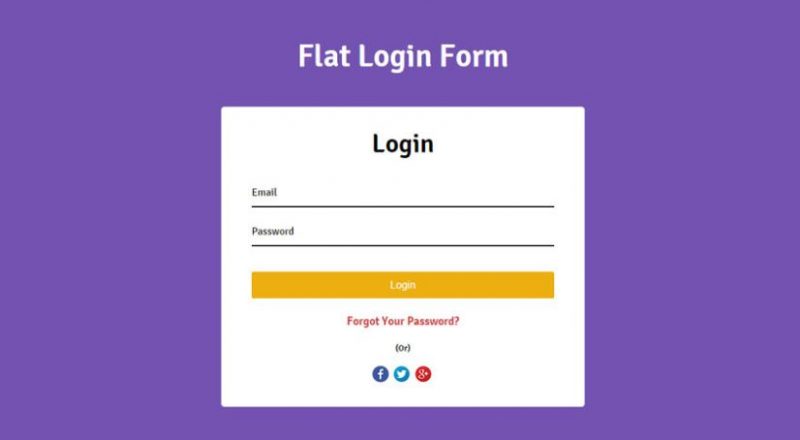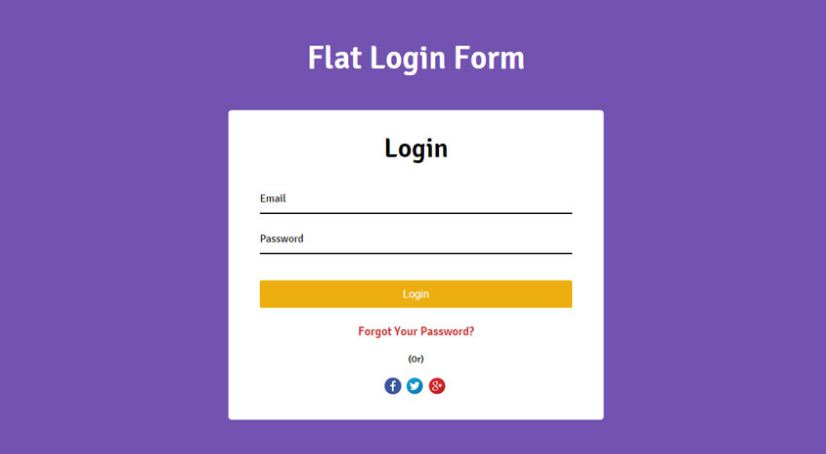 Simple Login Form
Simple login form is purely designed with CSS3 and is created using simple and pretty markups. It is styled using very basic CSS3 properties and is perfect for blogs and websites that want to focus on delivering a good user experience.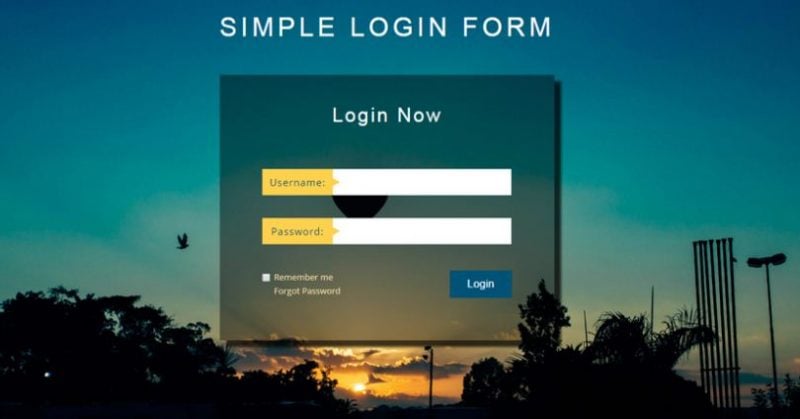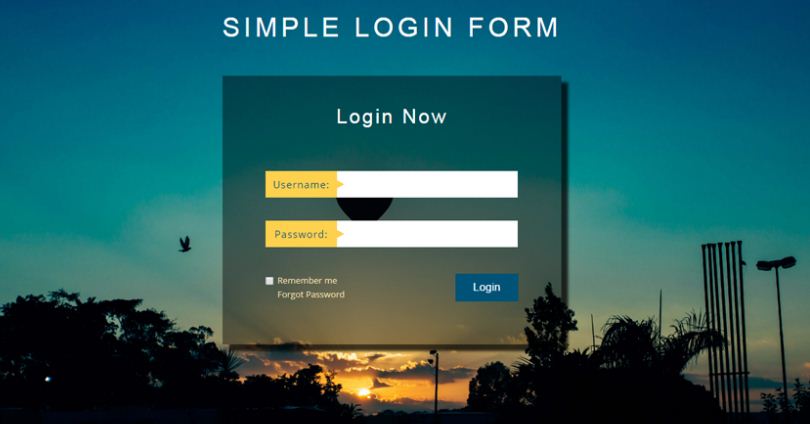 Minimal Style Dark Login Form
This login form is another good option, and it comes in a dark color combination of black and purple colors. It has a clean design giving it a minimalistic look. Elegant!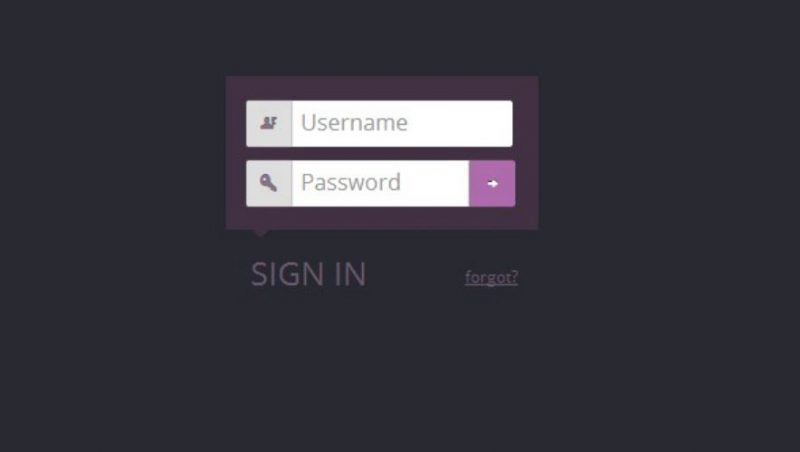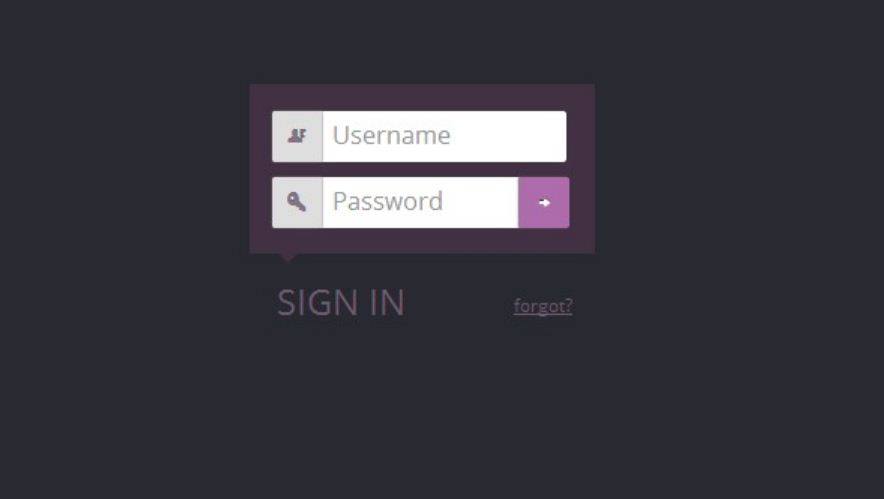 Custom Login Form Styling
This is a login form that truly justifies its name. With five different demo options available, the Custom Login Form Styling makes sure that you get a login form that perfectly suits your requirements.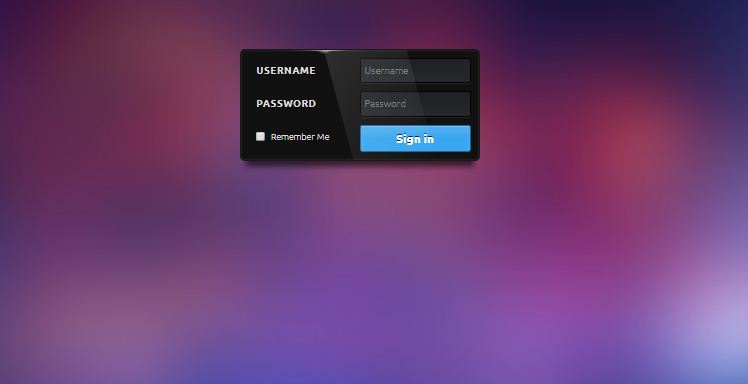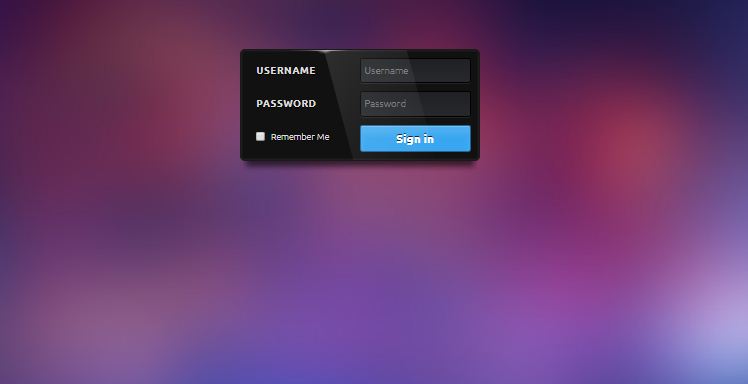 Pure CSS Blurred Video Background Login Box
Pure CSS Blurred Video Background Login Box form has a blurry video running in the background, and the form itself shows transparency. It is a great pick for all those who want to prefer a grungy look to the login form on their website.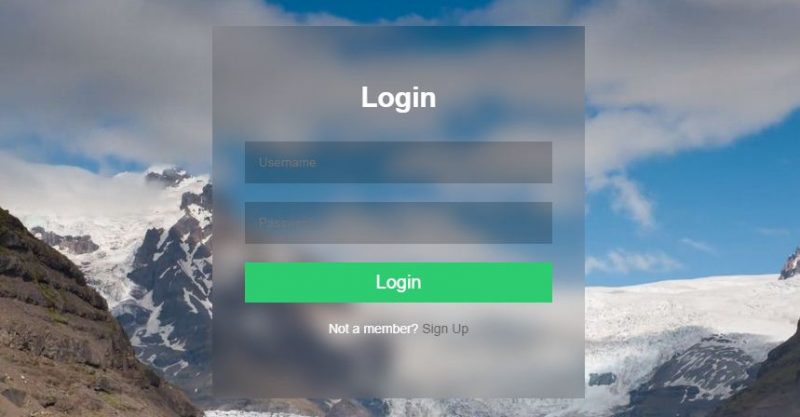 Flaty Login Form
Flaty Login Form is a 100% responsive login form layout which displays quite well on all types of devices. It is well built on HTML5, CSS3, and Jquery.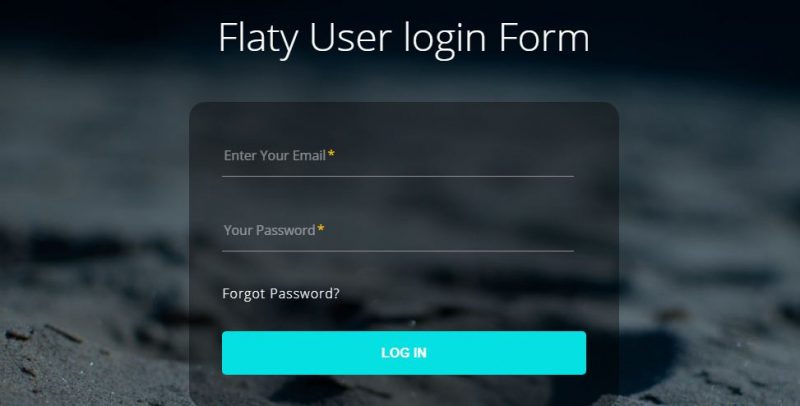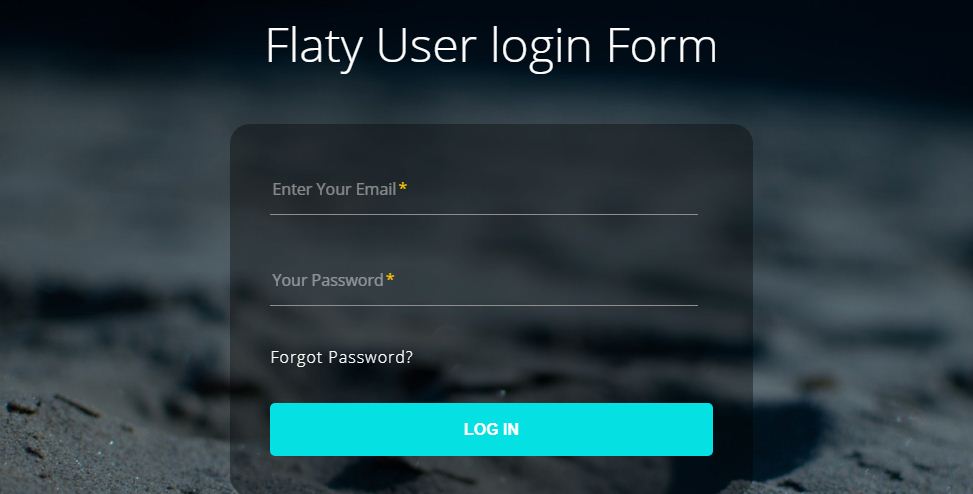 Food Court Login Form
Looking for something unique and modern for your website? Try this login form template! The Food Court Login Form template can be used for any website, and its unique blend of creativity and professionalism makes it a great choice for instant customer engagement!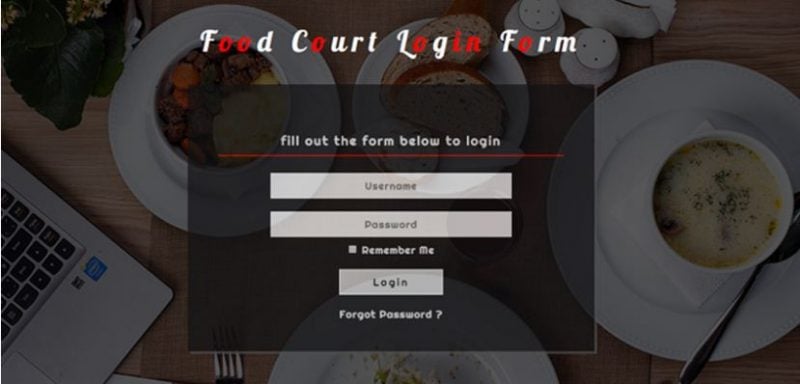 Colorful Login Form
Colorful Login Form is a creatively designed login form made up of CSS3 and markup language. It provides an attractive and glamorous appearance to your site.


Shadow Login Form
If you are looking for a unique and modern design login shape, shadow login form template can be one of the best choices. Moreover, this template can be used for all sorts of websites.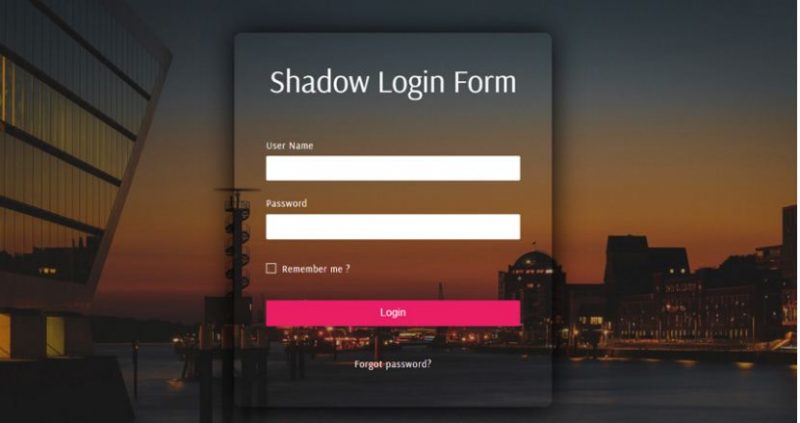 Space Login Form
Space login form is a simple and clean login form template that can be used for all kinds of websites. The attractive look that it carries to your website is surely going to be liked by your visitors.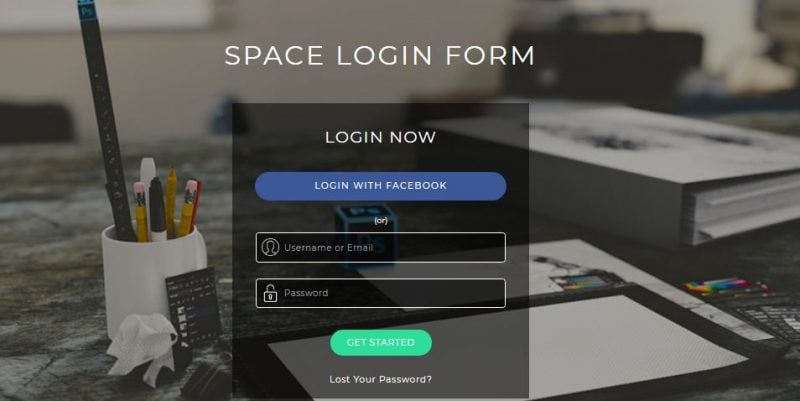 Glassy Login Form
Along with being classy, this template is 'glassy' as well! Glassy login form template gives a glassy appearance to the skillfully designed login form. We are sure your website visitors will love it.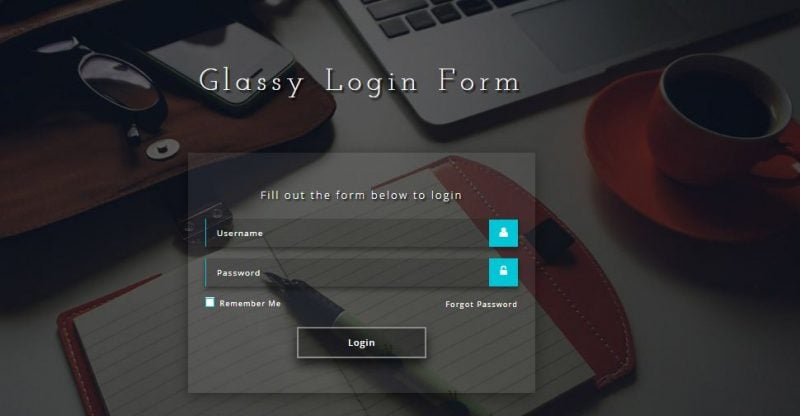 Event Login Form
This is a skillfully designed and contemporary-looking login template fit for any website. Being quite attractive, the Event Login Form will lend an excellent appearance to your website.
Employee Login Form
This intricately designed and elegant-looking login form will make your site stand out from the rest. Employee login form can indeed be perfectly displayed on all kinds of devices.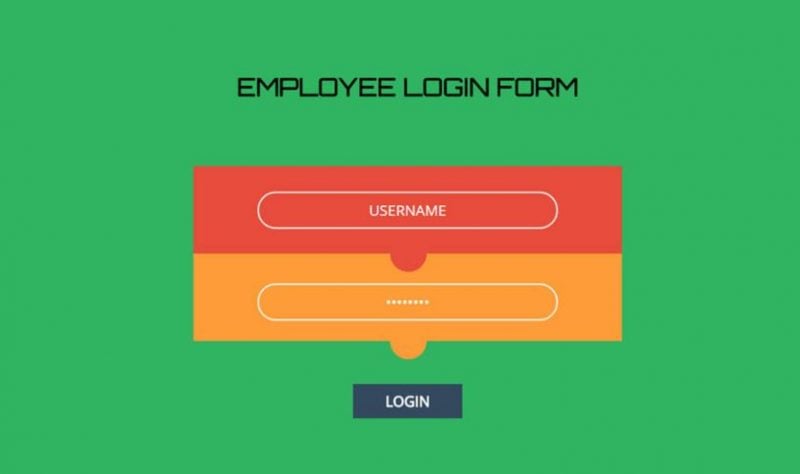 User Icon Login Form
User icon login form is distinct from the rest on this list as it displays a user icon on the top of the login form. It is neat and has a smooth design and highly user-oriented features.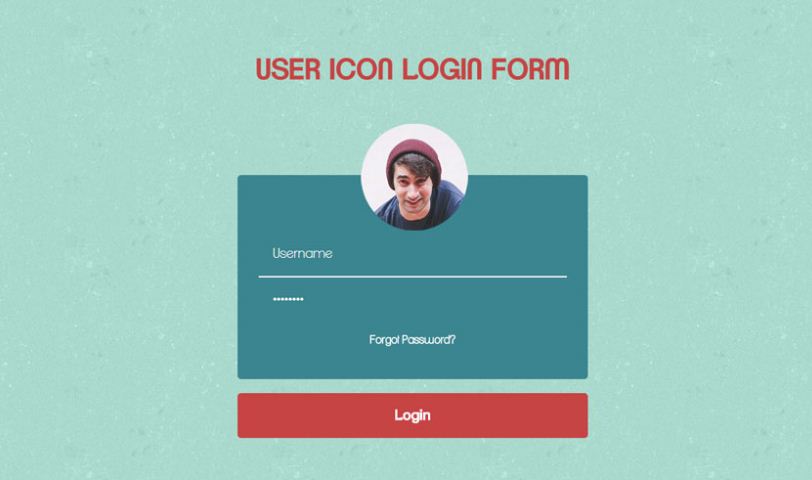 Responsive Ribbon Login Form
Wondering why it is called a 'ribbon' login form? We'll tell you why! It is so-called because this visually appealing template has a ribbon-like design. In addition to this, it also comes with 'remember me' add-on.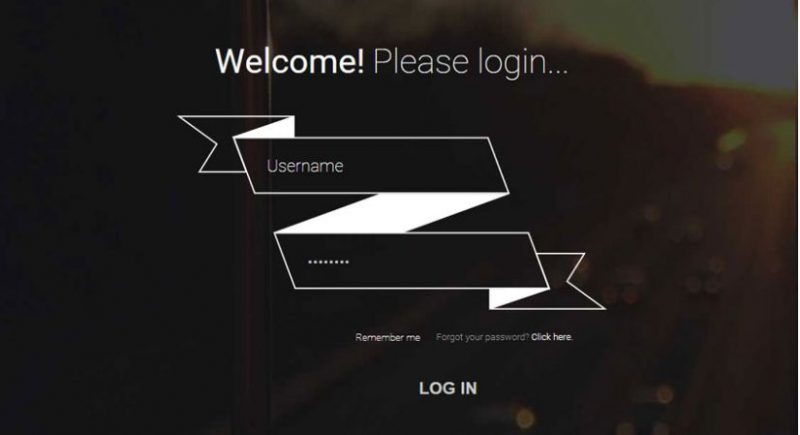 Effective Login Form
The effective login form is a modern and professional login bar. It has many features such as a video of typing keyboard in the background which grab the attention of users at the first point of contact.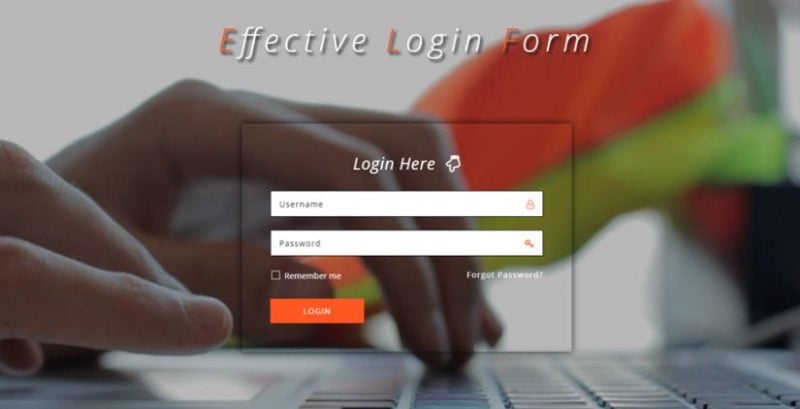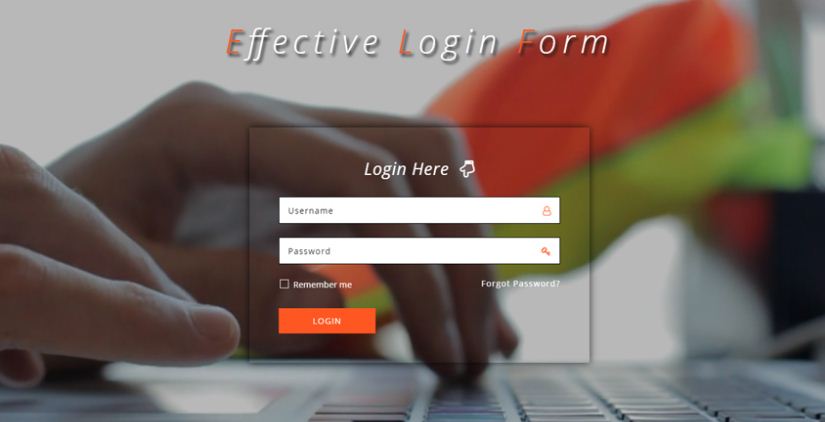 Responsive Welcome Login Form
Responsive welcome login form has a clean, smooth, and stylish background with all things pink lending it a fashionable and feminine look. This template is impeccably responsive to a clean and modern layout. And it works well on all kinds of devices and screens.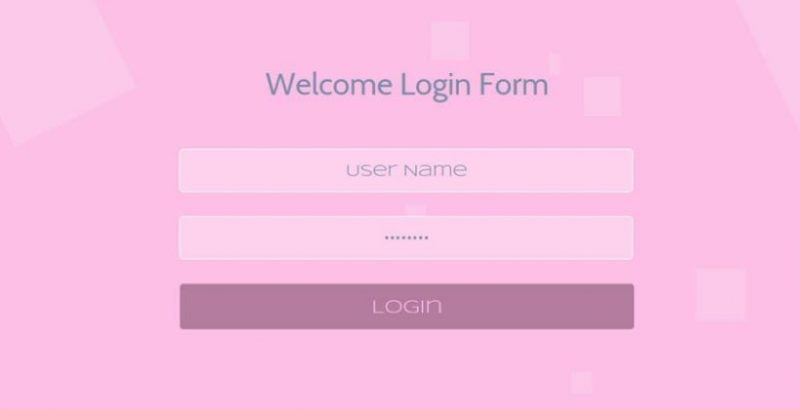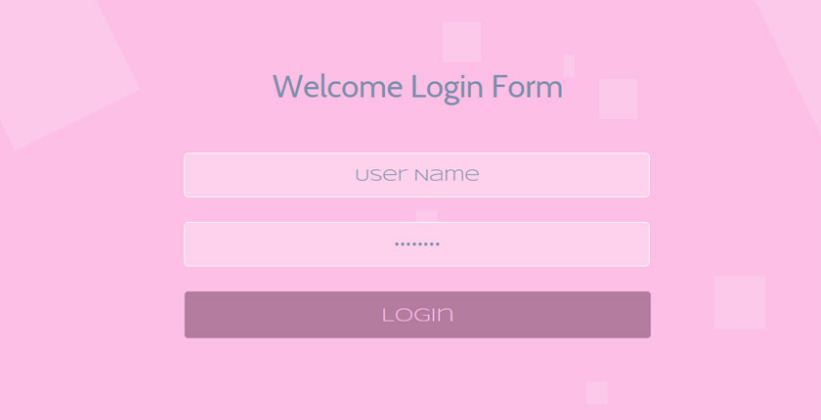 Flat Responsive Church Sign-in Form
The Flat Responsive Church Sign-in Form is made using web advances like CSS3 and HTML. It has a flat and responsive design fit for all kinds of sites and web pages.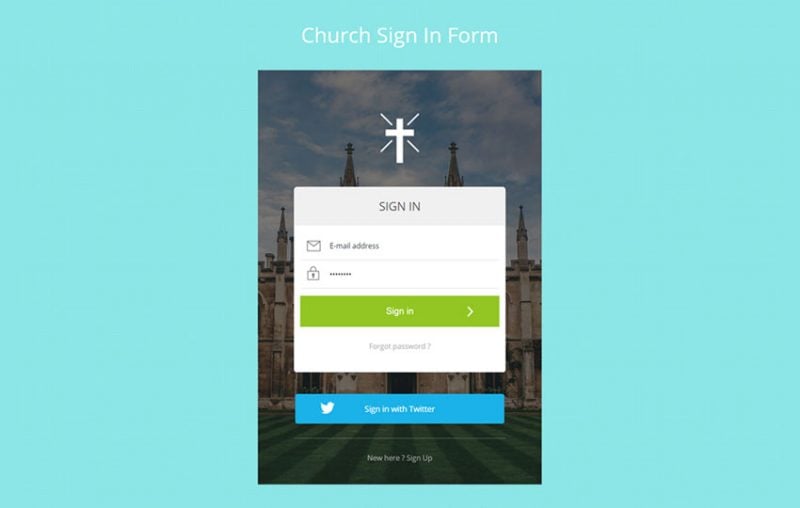 Pure CSS3 Login Form
A simple CSS3 login form template that you can use for free. You can quickly shift between the login and the signup form to make it easier for the users as per their needs.
The code is simple and if you wish to make changes to the color combination as per your need, you can do that by editing the code.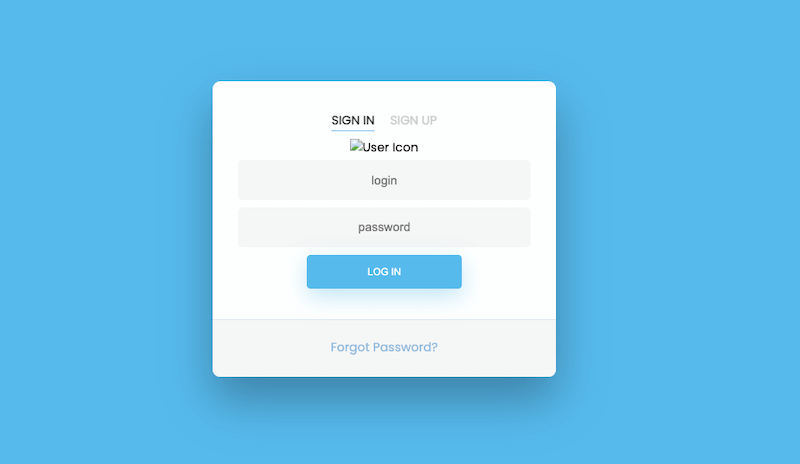 FAQs About the CSS Login Form Templates
---
Q1. How The CSS Login From Templates Can Help?
You can use any of this CSS3, HTML login form templates to quickly add a login and signup form to your site. So that your users can easily login to your site.
Q2. Are These Login From Templates Free to Use?
Yes, these are free login form templates that you can quickly download and use on your site.
Q3. Can I Customize the Design of These Login Forms?
Yes, you can. You can edit the code to add your own color scheme or to add any additional element to the form.