Are you looking for the top eCommerce marketing trends to give your eCommerce business a big boom? If yes, then you have reached your desired destination. 
This year, the eCommerce industry has seen a lot of unique and innovative changes.
From Artificial Intelligence to product photo searching, technology has taken some big steps.
Similarly, the changes in the eCommerce marketing trends are quite interesting to look at. One of the major reasons for these changes is the change in the way people shop online.
The increase in the number of eCommerce marketing brands, the increase in the online shopping portals and the increase in the number of modes of payment have changed the way people shop and eventually the marketing trends.
So without any further ado, let's start the list of the top eCommerce marketing trends.     
01

. From Online to Offline Presence

Ecommerce brands, thanks to the slow death of the retail sector, are slowly and gradually moving towards the brick-and-mortar way.

Brands are investing heavily in setting up regular pop-up shops, on events and seminars, on festivals & shows, and so on.

And not just pop-up shops, the trend has seen a lot of permanent stores opening up in major cities of the world.

And not so surprisingly, this has actually proved to be beneficial for the eCommerce brands.

The brands have reached those customers who either don't consider eCommerce safe to shop or don't have access to online shopping.

The use of featured events, monthly shows, concerts, offline pop-up shops and similar things like that have made the online eCommerce marketing techniques blend with offline marketing practices.        
02

. Artificial Intelligence

The year 2019 has seen some serious domination of artificial intelligence in the eCommerce marketing world. From A.I. based searches to A.I. based helping and chatting bots, the coded intelligence has been the king.

And the best part is that its use has been increasing quite amazingly. The chatbots are a hot favorite of online eCommerce stores and brands.

Another important thing to notice here is that brands are opening mentioning the use of A.I.. The chatbots clearly mention, in most of the online stores, that the customer is talking to a bot, not a real person.

This has produced a lot of ease and comfort for online shoppers, especially for the new and hesitating ones. And also, quick response to queries and problems has made A.I. impossible to ignore.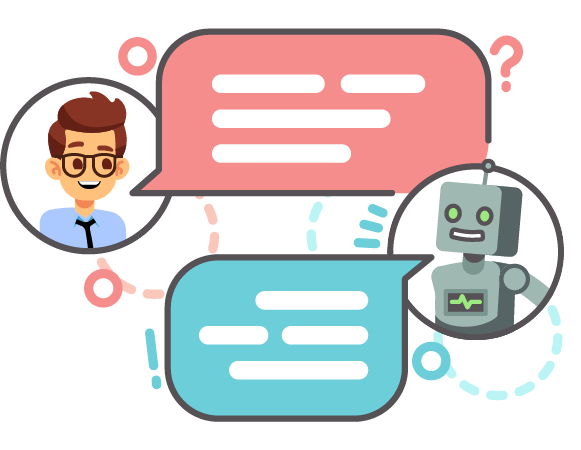 03

. Video Content

Marketing trends have gone way ahead of usual banners and pop-up ads. Video content and video marketing have taken a big lead.

The use of small clips and incorporation of video-based content into product listings, as well as the incorporation of video ads on home pages of eCommerce stores, has attracted and held on a lot of potential buyers.

Another very popular reason for this growth is the possibility of being able to see how your product would look outside of that image.

These days you will notice that along with the featured images of the product, there will also be a video, describing the product, or unpacking it. This has helped marketers develop a sense of acceptance and trust in the customers.

And the best part here is that you can repurpose the video at any place to market your product.

To create videos quickly, you will need the right tool. InVideo is one of the best tools to create videos quickly by using the available template or convert any article into videos.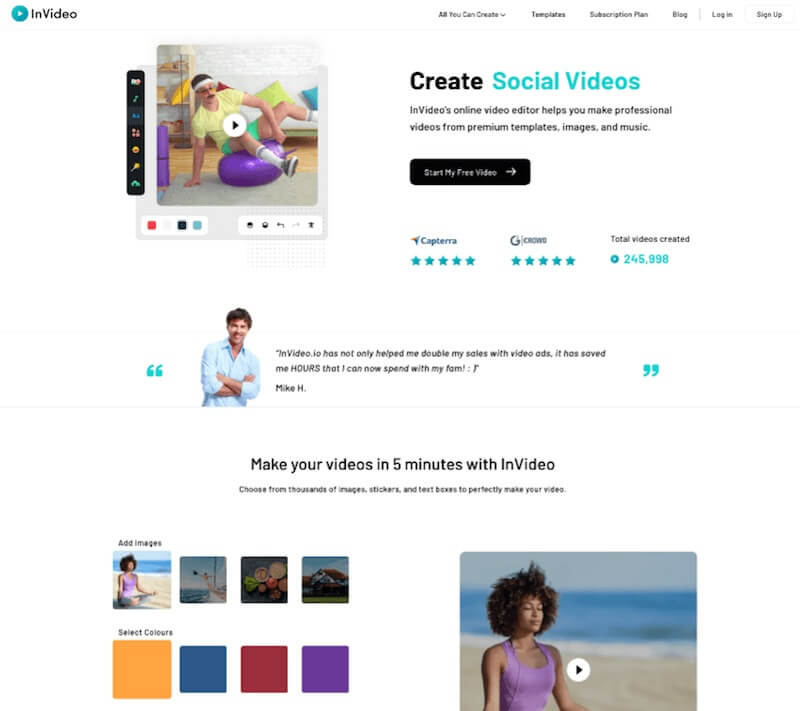 04

. Voice Searches

Voice searches and voice-controlled devices are making a mark in the online e-commerce industry. Still a very new technology in the market, voice searches are making it simpler to search for products at online stores.

Voice-controlled devices, such as Google, Alexa, are making it simpler to order products.

The combination of A.I. and voice-controlled systems are making shopping a lot more flexible.

The use of long-tail keywords has increased quite predominantly with voice searches, as voice searches are generally longer than normal keyword searches.

Now marketing specialists and business houses are investing heavily in improving product descriptions and product search optimization, thanks to voice search.

The best part is that the voice search has gone beyond the restrictions of mobile phones.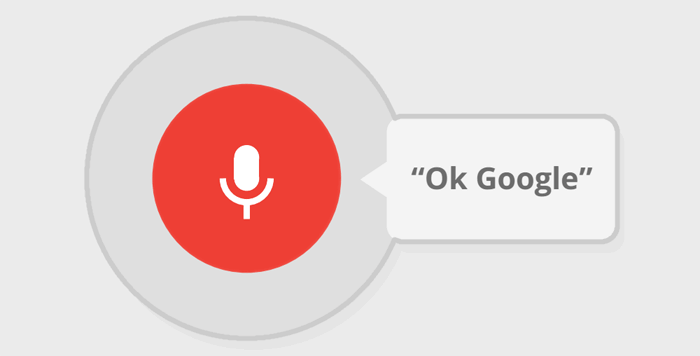 05

. Integration of Augmented Reality

ECommerce marketing has moved way beyond pop ads and email newsletters. The era and the future are of comforting technology. 

Another very popular technology online marketers and brands are using is Augmented Reality.

Augmented Reality is all about bringing the product you are seeing into life. Imagine a branded watch that you are checking out on an eCommerce platform and not sure about whether the watch will look good on your hand or not.

You will either take a chance by buying the watch or just skip to the next product.

But using AR technology, you can simply point your mobile phone on your wrist and a 3D image of the watch will be visible on your wrist. 

And with the boom in the mobile apps market, marketers are making exceptional use of this technology in marketing their products.
06

. Shopping and Social Media

Did you also notice the incorporation of the "stories" feature, which was once popular on Instagram, on all the major social media platforms, like WhatsApp and Facebook?

Social media has evolved as one of the most beneficial platforms for selling products and in generating a market for all kinds of eCommerce marketers. 

Social media influencers and stories have reached the farthest of customers. The "Slide Up" feature on social media stories and creative use of video ads is a hot and easy method of shopping.

Brands are becoming a need and needs are becoming brands. The eCommerce industry has a big thanks for giving to social media platforms.

This is a no brainer that in the year 2020 and in the coming years, social media and social media brands will play a key role in uplifting the eCommerce industry.
07

. Personalization

This particular trend has become a key deciding factor for brands' success. You will notice nowadays that you get a lot of relevant first page suggestions and products on eCommerce platforms.

You are being monitored. What every you search on search engines, what every you click and what every is stored in your cookie is being read.

Brands are using data and search analytics to monitor the behavior and to create customized ads, and the sales results are proving this to be true.

This personalized branding is reaching a lot quicker based on geolocation technologies. What you are seeing on some eCommerce website, is not what a person sitting on the other side of the planet will see.

Here also, the app market is playing a vital role. Mobile apps eCommerce is a big factor influencing what you see and what you not. The apps ask you permission to access your storage, your gallery, your location, and even your contacts.
08

. Flexibility in Payments

One of the major factors that has made online shopping much more feasible is the number of payment options available. From mobile wallets to direct money transfers, the payment game has simplified drastically. 

And not just that, the availability of specific tokens and cryptocurrency has given online shopping the ease that it should have.

Various eCommerce platforms are developing and are offering their own personal mobile wallets, using which shoppers are offered heavy discounts and personalized offers.

For the long run of e-commerce platforms, the ease and reliability of payment options is a positive trend.
09

. Multilingual Ecommerce Platforms

The eCommerce market has seen a drastic boom in their sales since most of the brands have focused on creating their presence in the small regions, as well as in regional languages.

You can now see a lot of eCommerce websites available in different regional languages, such as Spanish, French, Hindi, and Chinese.
10

. Faster Shopping

Also known as flash shopping, is a new trend that has silently taken sales to a new platform.

The time taken to search for a product, to compare it with other similar products, and to make the final payment has reduced nowadays.

Ecommerce websites are investing heavily in apps, as well as on desktop sites to personalize content, use video content to convince customers and artificial intelligence to resolve their queries.

All that is done with a vision to increase the sale and to decrease the time taken. Time saved in buying a product simply means more time to shop for another product, as simple as that.
Conclusion
So the list of the top 10 eCommerce marketing trends of 2020 that you can look forward to.
All of these trends are currently being applied and are surely going to stay in the market for a long time. Got any other trend that we missed, do let us know in the comments below.