Owning a small online business comes with a bunch of advantages such as cheaper management costs compared to large scale ventures, flexibility of the business, less paperwork among others.
However, cyber threats does not understand the language of discrimination. It does not target big ventures only.
Your small business will fall, victim of cyber-attacks, if you fail to put in place proper security measures. A Data Breach Investigation Report (DBIR) by Verizon shows that 43% of all data breaches affect small businesses.
Security attacks such as unauthorized accesses, internet fraud, denial of service attacks and malware will come knocking if you fail to take the necessary precautions.
They will leave your business with serious effects- distorted reputation, loss of valuable information and loss of significant amount of resources.
Small businesses are easy targets for cyber-attacks. Cyber-attacks are usually planned to breach your computer and website functionality.
A hacker aims to access your confidential information, inject viruses and malware. This article provides you with guidelines you should embrace to protect your small business from the threats that Cyber-attacks pose.
Do not hesitate. Start implementing them this early.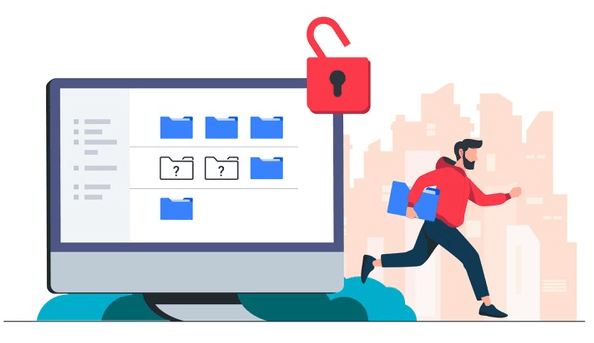 01

. Use the Most Unique passwords

Having strong passwords is one of the most important steps in protecting your online business. According to the 2017 Data Breach Investigation Report by Verizon, 81% of all data breaches are as a result of weak and compromised passwords.

Strong passwords play a vital role in mitigating possible cyber-attacks. Your passwords are the key to your operations room, where all your activities take place.

To create a strong password that outshines all forms of brutal attacks, never use numbers alone, especially those that fall in a sequence such as 1234 0r letters like ABCD. Your password should be long enough.

Eight or more characters are ideal. It should also be a combination of keyboard characters, use lower case and upper case characters. Involve numbers and symbols too.

Stronger the password is, the harder it gets for bad guys to breach your security. Also, be cautious with how you store the passwords. Please do not allow your browsers to store your passwords or write them on a source that can be easily found.
02

. Hire an IT Technician or Team

Information technology is the backbone of any online business. Hiring cyber-security personnel to monitor and safeguard your vital data is a good cybersecurity measure. You need a responsible IT guru with experience and skills to cater for all your IT needs.

Make sure to hire someone who will be available as much as during weekends and non-working hours to manage specific tasks and fix technology problems that might arise. A hacker knows no weekends or holidays.

Hire an expert that meets your demand and that can fit in your schedule; he must be trusted and understand what is required of him.
03

. Protect Your Most Sensitive Data And Credentials

The security of your data is of great concern for any small business. You could lose revenue and get your brand name damaged if your valuable information is accessed by the wrong people.

You should, therefore, remain vigilant to ward off any information security troubles. Hackers find a way to make money out of small businesses by injecting malware and other phishing scams to collect the most sensitive data from unsuspecting websites.

Your customers might be the ones suffering in cases of an information breach. Hackers might use the information you receive from your clients to access their accounts. You should also keep the most updated cyber security mechanisms, and give your business maximum protection.
04

. Install a firewall and Other Security Protocols

Firewalls protect your site from unwanted traffic intrusion. In cybersecurity, firewalls protect you against cyber-attacks. It shields your computer from malicious and unwanted network traffics.

Firewalls also protect your computer from harmful software from accessing your computer through the internet.

Installing a firewall will provide you the ability to supervise all activities through your computer network, both secure and unsecured thus ensuring all threats that may cause any security breach is identified and corrective action is taken to stop them.
05

. Install an SSL certificate

Upon installing an SSL certificate, every bit of your data becomes encrypted. This means that all the information being transferred cannot be intercepted by a malicious person.

As such, even if a cyber-attacker manages to intercept the data files, he may not be able to understand the meaning of the information and therefore cannot change its original meaning.

SSL certificates also give your business the HTTPS (security lock) feature that users want for assurance of the safety of their data. It is also an important feature that is used in the ranking of websites by search engines.

To choose from reputed SSL brands, you can consider a Symantec secure site offers the highest level of encryption. This SSL certificate ensures that all the contents of your business website remain safe and secure.

If you are looking for free options, here is a list of free SSL certificate sources.
06

. Create Strong Business Security Policies and Educate Your Employees

Sometimes security breaches that affect your small business can be inside games by your employees. You have to develop stringent security policies for your small business and make sure they are duly complied to.

Employees must be made aware of your business security policies and measures must be put in place in order for them to follow them. Train your employees to distinguish between real and phishing emails.

As mentioned, occasionally most of the security breaches that happen are from people inside the company. Come up with policies and laws to take care of that, anyone found responsible for suspicious cyber attacking within your Team should be sued or charged and laid off.

To keep your employees up to date concerning the business security protocols, spell out formal business internet policies with guidelines.

These policies include ensuring company computers and laptops do not leave the business premises, not logging into their accounts from other locations outside the premises, allowing only company computers and telephones to login to the business Wi-Fi among others.
07

. Report Any Attacks or Detections to Law Enforcement Agencies.

Report any form of cyber-attacks to the law enforcers within your jurisdiction. Every jurisdiction has well spelt out laws that protect you from cyber-attackers.

Agencies like FBI are liable for investigating cyber-attacks. Do not let cyber-attacks threaten the wellbeing of your business and walk away scot-free.
08

. Monitor Your IT Equipment and Upgrade Them to the State of the Art.

Keeping the latest IT and cyber defense equipment is a crucial step to protecting your small business from cyber threats.

Firewall devices and routers that provide you network and other IT equipment should be of the latest version. This IT equipment increases the defense of your security systems.

Cutting edge state of the art equipment is imperative as hackers' leverage weak models for their attacks. Purchasing IT equipment should never be a one-time thought for your business.

Upgrading and replacing your equipment with modern equipment bolsters your network security.
Conclusion
It will take you less than a month to implement all the safety practices outlined above when you have the finances. Securing your small business from fraudsters only needs proper planning.
Small businesses usually act as soft spots for hackers, since they fail to practice cyber-attack defense. Invest more in cybersecurity. A small business can put the above measures in place in order to secure its company's website, hardware, system software and every other information.