Why Do You Need A Coupon Website?
Do you like online shopping and prefer to find good bargains? Then you have a chance to make extra income online by creating a coupon website.
All you have to do is just list coupons and deals on the site and make money from paid ads. Besides, you can get commissions per each click on the coupon.

Setup of a daily deals website does not take much time and money. It is even not mandatory to have the technical knowledge to successfully run it.
Especially when it comes to building a web page using CMS templates or website constructors.
In addition, the advertisement is possible with online marketing and social networking.

Starting with coupon website as a hobby you can turn it into business with steady income though. You will have an opportunity to leave the site as is or convert it to one of the methods offering discounts.
Let's consider them further.
Is There Only A Coupon Website You Can Start?
There are three methods including one with hybrid functionality. The last one contains features of every method and does a little bit of everything.
Trying to figure out how each of the methods work, let's learn more about them.
After that we will be able to move further to a guide for creating a coupon website that would perform like well-known Promocodius.

Online Clipping Services

Clipping services refer to web pages including coupons that you would cut from magazines or newspapers on the contrary event. Such pages list coupons from different sellers or suppliers making them accessible for the customers online.
Recognizing what they want, the consumers find the specific coupons and print them out to use them in the local store.

Providing all possible coupons online clipping services save much time people would spend on literally cutting them from newspapers.
Furthermore, the coupons are usually sorted by types of products which significantly eases the search. The customers also have a chance to order the coupon if they are ready to wait.

Running such a coupon website you will get:

A share from coupons use.
Percentage from an affiliate program set on the created coupon website.
Money from selling ads on your site.
Money for membership on your website.
Daily Deal Websites

Daily deal pages or group-buying websites suggest deals acquired by the output.
The sellers provide the biggest savings of up to 50% or more as long as the website releases enough volume and make savings worthwhile.
Once at least the minimum volume is covered, the credit card of the consumers who've gone with the deal is charged.
Consequently, they receive a voucher that can be printed out and used at the place the seller does business.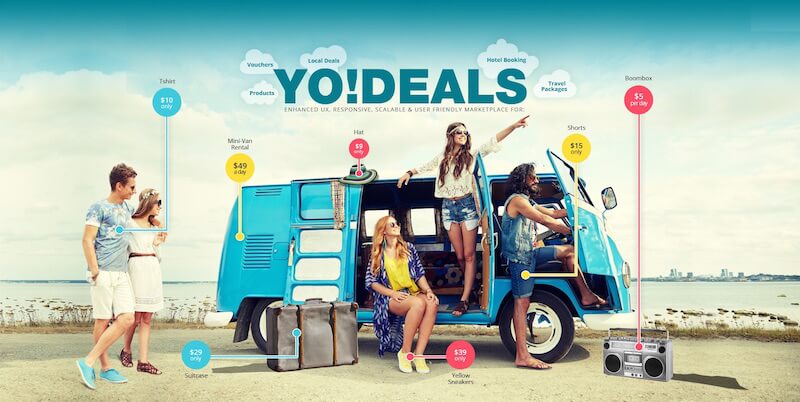 Most of the daily deals shortly expire. In most cases, the validity lasts up to five days, not more. Working as a trigger the deals aim to grab people and inspire them to make a purchase as soon as possible.
Some of the applications make it possible for people who are away from their PCs to purchase products or services via smartphones.
Once done, all they have to do is just show the code on their portable device to the seller.

To avoid any possible mistakes while running a daily deal website, keep in mind that:

The entrepreneurs should know how to convert visitors into loyal customers.
You should teach the businessmen how to benefit from using your discount web page.
The owners of daily deal websites may rely on the following income sources:

Share from each deal (about 50%).
Ads sold on the site.
Membership fee.
Coupon Referral and Aggregate Pages

These are so-called catalogs pointing to where consumers can find deals. In the meantime, this kind of websites helps other discount pages by suggesting their coupons all in the same place.
Joining suppliers, coupon and daily deal websites you get an opportunity to create an aggregator resource with the data warehouse. Consequently, the customers receive multiple sources they can get the best deal from.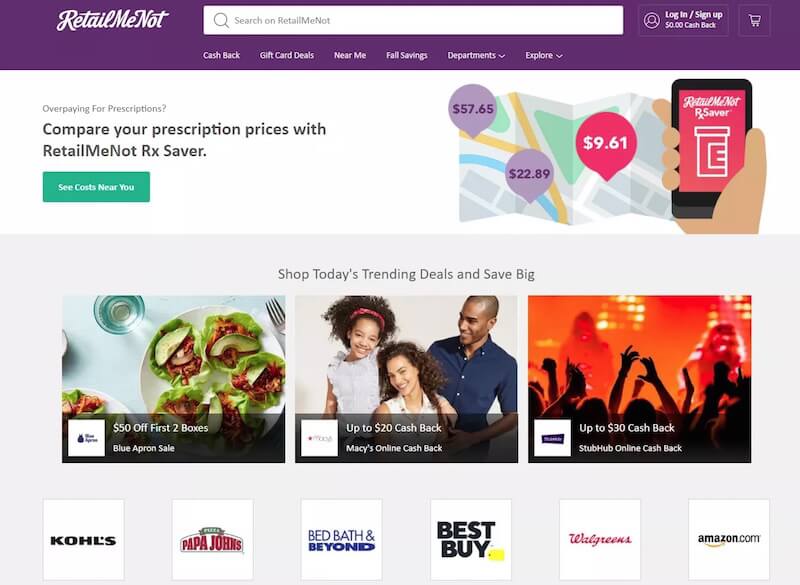 While more people don't want to spend their time surfing the Internet, your aggregator site makes their search easier and faster by narrowing down the field.
Instead of spending time on numerous discount websites, they can now find everything they want on your web page. By applying a comparison feature to your referral site you also improve the user experience.

When it comes to income you get running aggregate site, the main resource is a share from the other websites you cooperate with.

Ongoing Deal Website

This hybrid method allows you to establish a deal website that would offer current deals to site members rather than usual daily deals.
In this case, there is a member's fee every month that enables constant access to discounts from different sellers. The discounts are changeable, thus, new deals regularly appear.
Running an ongoing deal website you may rely on membership fees as an income.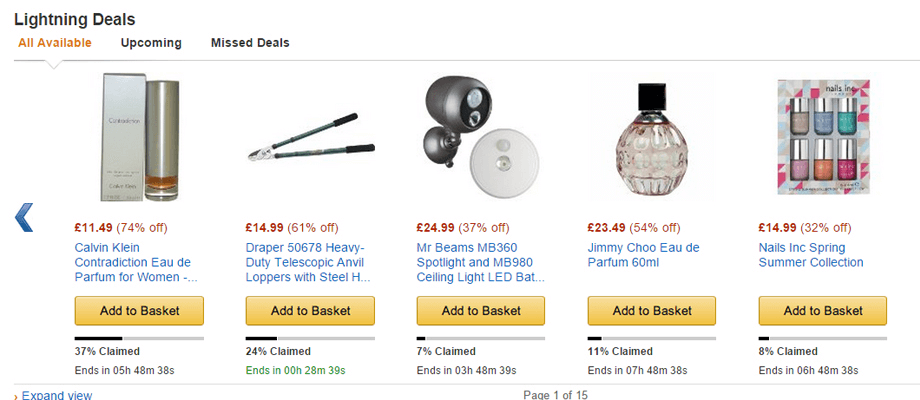 Creating A Coupon Or Daily Deals Website With WordPress
If you feel like a coupon website is a perfect option for you, check out this step-by-step guide. By following the instructions you will be able to effortlessly build the site with WordPress using one of coupon WordPress themes. Now, let's find what you should do to create the web resource on your own.
#1. Select Your Target Audience And Discover Your Niche
The truth is that the market is oversaturated with the sites for finding savings online, hence highly competitive.
But still, you have a chance to reach your own audience by establishing a coupon website that would offer discounts in a specific field.
In order to start the site that would bring you extra income, explore your target customers and figure out what they're usually looking for.
Once you have a client's portrait, you will be able to build a website with the appropriate deals and insignificant competition.

#2. Get A Domain Name And Buy Hosting
The domain is an address of your site on the web. Its name should display the purpose of your website and build a distinctive brand image.
Despite the fact that the host service usually provides a domain for free, it is better to keep the name and hosting separately. This guarantees your ownership and allows taking full control over your domain name.

In the meantime, web hosting is literally your website home on the Internet. Content and all the files are stored over there.
Hosting service is significantly important, thus, we don't recommend skimping on it. Premium service ensures high quality and gives you an opportunity to control it.
Since we are talking about building a coupon website with WordPress, it is critical for hosting company to be compatible with WP.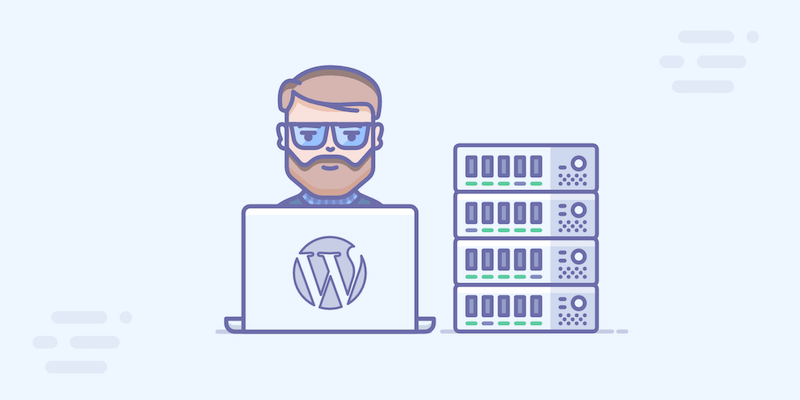 After Hosting Review, Hostinger has been found to be the best for WordPress and have the fastest servers. It comes with three pricing plans including Single, Premium, and Business Shared Hosting.
All of them are now available at a reduced price, so don't miss a chance to get it while limited deal exists.

When you've signed up for hosting, log in to your account and the address of the host's name servers by following the received instructions.
Please be aware, that the name server should consist of two series of numbers. Then, copy name server and add it to your domain name in the domain registrar.
Once done, the registrar understands where the domain should point to.
#3. Install WordPress
Once you are done getting a domain name and buying hosting, it is a high time to launch your coupon website.
But first, you need to install WordPress to your domain. In order to do that, follow the next steps:

Log in to your host account, find cPanel dashboard and WP script. Click 'Install' button.
Choose the domain name you want to install WP at.
Specify your website name, admin username, email address, and a password. Keep in mind that all the data can be changed later if needed.
Hit 'Install' button to proceed further.
When the installation is over, click 'Installation Complete' link to be redirected to the screen with your WP URL and password.
Now, you can log into your WordPress website and find the dashboard panel. Ensure to explore it before choosing a ready-made WP theme.
#4. Set Up WordPress Coupon Theme
When you are done with installing WordPress, it is a high time to make your coupon website sound uniquely yours.
In order to do that, you'll probably need a WP theme. There is a wide range of premium and Elementor templates on the market, so you can easily find the one that would perfectly meet your needs.

Even though free website templates look more attractive, we recommend opting for a premium one though. Without a doubt, paid themes have considerable advantages, e.g.:

An advanced set of features.
Access to lifetime theme support.
Custom plugins.
Answer these 7 questions to choose the appropriate WP theme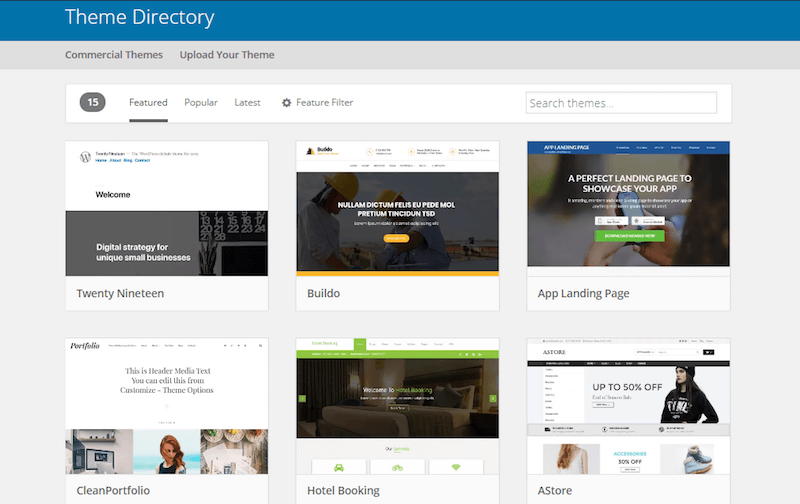 Let's say you want to replace the default template with a brand new one. Following the next steps, you will be able to do that in minutes:

Navigate to WordPress admin panel > Appearance > Themes and select 'Add New'.
Opt for a product from the official WordPress.org themes directory and choose to install it.
Return to Appearance menu and choose Customize option to alter recently installed template. The settings can be changed in the launched theme customizer.
In case you want to get the more professional pre-designed template, consider the list of coupon WordPress themes. Among other platforms, there are distinguish HTML templates as well, especially Dealsy.

This is a fully responsive and clean theme with advanced functionality. It is perfect to create deals, discounts, and coupons website.
Inside the package, you will find 2 home versions, a variety of inner pages, newsletter subscription form, and many other features.
Additionally, it comes with a blog option which will let you build a reliable image of your online business. Start your coupon website with Dealsy and get all the benefits of using it right away.
#5. Install Essential WordPress Plugins
If you lack functionality at the default WP installation, plugins are intended to change it.

Even though premium WordPress themes contain most of the plugins by default, some of the functions should be added with optional plugins. We've picked a few extensions that should be included in the website for better performance:

Other Short Tips To Successfully Run A Coupon Website
Manage Your Schedule

Prior to starting your coupon website, make sure that you have enough time to find the deals online.
Remember that this kind of business is way time-consuming. Mind advertising and marketing tasks along with keeping deals updated and removing the expired ones.
If you find a coupon website another way to make extra money, ensure it will not interfere with your major work.

Make Sure Your Business Is Legal

When making the final decision in favor of the website, meet with a business consultant on the question of tax and liability.
Register your enterprise at a reliable service and determine if you need the appropriate clearances and licenses to work in your city.

Advertise Your Site

Pay special attention to your website advertisement. In the digital era, there is a wide range of online ads that can help you spread a word about your web resource.
We recommend creating a Facebook account to share online deals as soon as you find and list them on your site. Mind status updates that would point back to your site.

Add a blog to your web page. When publishing articles or blog posts, make sure to use keywords and anchors.
Doing so you allow people looking for deals to find your site from the search results. Besides, the embedded blog usually drives more traffic to the website and increase engagement.
Closing Thoughts
Due to high competition, developing a coupon website is not that easy as it seems at first sight. But still, if you select a narrow niche, you have a chance to succeed and create a leading coupon business in your field.
Therefore, you need to dive deeper into a question of the target group and its shopping preferences.
Figuring out what your target audience expects for, you will be able to successfully run your coupon website.