Nowadays, building a successful brand that captures the public's attention is the secret to achieving business success. Branding provides your company with an identity beyond its services and products and creates something your public can connect with.
Many business owners have the misconception their brand is a static concept or something they create when they start the business and never change or upgrade.
In fact, their brand requires continuous refining and revisiting to reflect the latest market trends and public requirements.
If you run an innovative brand, you understand how crucial it is to keep an eye on emerging trends and adapt your methods and strategies to the context of the industry and audience. 
This article samples opinions from the design and marketing communities and illustrates how the public will respond to companies in 2022.
You're running your business in a year when people focus on the delights of their daily routines and enjoy the reassurance natural elements offer them.
Let's explore the trends that are going to impact business success in the following months.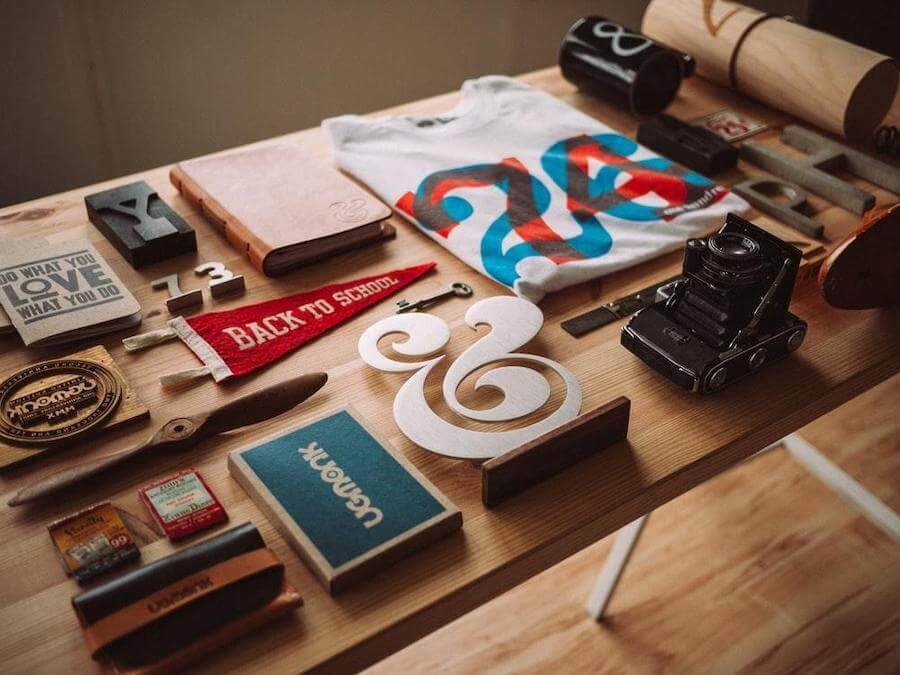 Brand activism
If you thought that brand activism is a fad or passing trend, you couldn't be more wrong. The public values the companies that wear their hearts on their sleeves and share with the audience how they make efforts to help the causes they're committed to and believe in.
People nowadays prefer to interact with companies that share their values, from social justice to sustainability.
If you want to attract new customers and retain the old ones, consider using brand activism to your advantage. Share your commitment to make a positive change with your public and keep your word. 
How your company fits in with the customers' lifestyle, belief system, and values determines whether they'll buy your products or choose your competitors.
Your business' mission plays a vital role in retaining loyal customers, so ensure your actions align with your values. 
Immersive brand experiences
An innovative branding trend that is quite likely to become a crucial part of brand storytelling is providing an immersive brand experience and welcoming your customers into your world.
It would help if you aimed to engage your community, build a network, and interact with your audience to provide them with the immersive experience everyone is looking for these days.
Whether you use your social media platforms, host a themed event your clients can attend, or create customised packaging for your products, providing immersive brand experiences can help your business stand out from the crowd.
Interactive videos are an effective way for companies to create immersive experiences for their clients. Create a video that allows your customers to go behind the scenes and see how you make your products.
Use your website to encourage people to engage with your business, so you can provide them with an immersive experience. Create a landing page for each event and product, and give your visitors an augmented-reality tour of your business. 
Social media branding
Social media has been a powerful tool in marketing for a couple of years, and it's one of the trends that'll remain popular in 2022.
If you created social media profiles for your brand but are underutilizing them, it's the moment to change this and start maximizing the opportunities social media networks offer. 
For your social media strategy to be successful, you need to identify the social media platforms your target client prefers and learn how they work. It's crucial to deliver your audiences the type of content they're looking for.
Once you identify the type of content you must create, decide what voice and personality would better suit your brand.
Do you want to create a formal, satirical, funny, or eccentric image? If you lack the knowledge and expertise to employ social media branding, hire a company that offers services similar to https://dpdk.com/.
They can help you determine what voice and personality fit your brand and identify the type of content that enables you to connect with your audience. 
Adaptable logos
The pandemic made it clear that the time when companies only had to exist in a land-based location is gone. If you're running a business and want to make it stand out on the market, you need to go beyond your zip code and promote it online.
This means that you need a website and social media profiles. Therefore, you need to create an adaptable logo you can easily modify when creating content for different resources.
Using the same logo on all platforms helps you create visual unity. It's important to stay consistent in your visuals to enable your clients to recognise your brand easily. People should be able to pinpoint your brand when they see variations of your logo. 
Branding without your company's name
Customers are just sick of all the sponsored ads companies show into their faces everywhere. They no longer care about the company that produces a product, they're more interested in how it can solve their problems.
Therefore, you need to change your marketing strategy and find an antidote to the constant onslaught of sponsored content that bothers the customers. You need to market your products without using your logo or brand name.
In 2022 you should no longer rely on traditional elements to promote your services and products but leverage your unique characteristics and strengthen your brand identity. 
One way to do this is to create a blog where you provide useful information about your sector without mentioning your company's name.
Deliver your public valuable resources and information that enables them to fix their problems. People will choose your brand because it provides them with genuinely helpful solutions and doesn't only deliver a paid ad.
At the same time, the clients will associate the information you provide with your company and choose your products because they already trust your expertise. 
Final thoughts
Brand building is crucial for a company's success these days as it provides them with a unique identity beyond the products and services it offers. A well-established brand can grow a company and build a loyal customer base.