Being a freelance writer has its benefits that are undeniable. No restriction on work hours, no commute costs, and no limitation on salary.
Also, you get all the control of your work-life balance, and you can work according to your preference besides determining your earnings.
On the other hand, nothing can match the comfort of not being answerable to a pesky boss about petty things.
However, every luxury has some drawbacks associated with it. Freelancing also comes with some disadvantages like unreliable clients, no fixed income, job instability, and much legwork.
Also, it is challenging to maintain the fine line between work and personal space, which eventually hampers your earning capacities.
It is not easy to be a freelance writer, but with the help of the right tools, you can polish your skills and increase your success quotient.
Here are the top writing tools every freelance content writer must have:
Important Tools for Freelance Content Writers
01

. Jasper AI
Jasper is an AI content writer that can help you create high-quality, original content and make the process after for you. Jasper uses natural language processing (NLP) and machine learning to understand what you want to say and then creates a unique, well-written article for you.
With Jasper, you don't have to worry about plagiarism or duplicate content. Jasper's articles are always 100% original and unique.
If you are producing a lot of content for your clients, Jasper can be your constant help and it can make you produce twice the amount of content with great quality so that you can make more money as a freelance.
Jasper can help you to overcome writers' block and make sure that you always have great content ideas to serve your clients.
Top Features of Jasper AI Writer
Automatically creates high-quality, original content
Uses natural language processing (NLP) and machine learning
Always produces 100% unique and plagiarism-free articles
Can save you a lot of time while writing content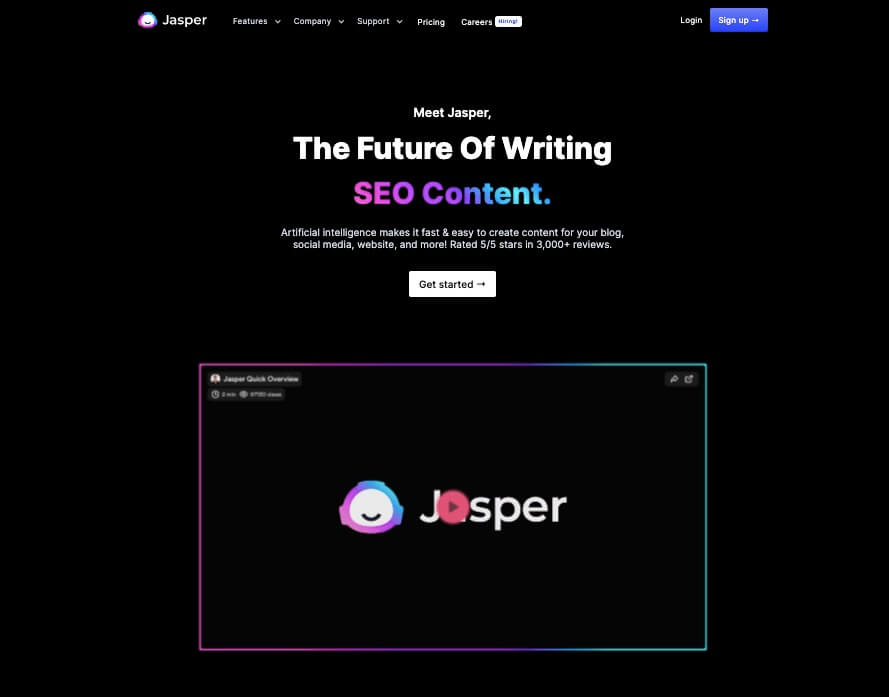 02

. FreshBooks
FreshBooks is a very handy service for freelance content writers as well as other online professionals. This is a one-stop solution that can do a number of things for your business.
From accounting, invoicing to team collaboration, FreshBooks will take care of it all making it super simple for you to manage your business with ease.
As a freelance content writer, you will need to send invoices to your clients. The FreshBooks software will take care of it perfectly. You can create very professional-looking invoices in a minute using the FreshBooks platform.
You can use it to keep a track of all expenses so that it becomes easier for you to manage your funds effectively. Forget those receipts and long worksheets. FreshBooks offers you a modern and easy option to keep a track of all expenses.
It also offers you tools for time-tracking, and collaboration options to keep your team in sync and your projects on schedule.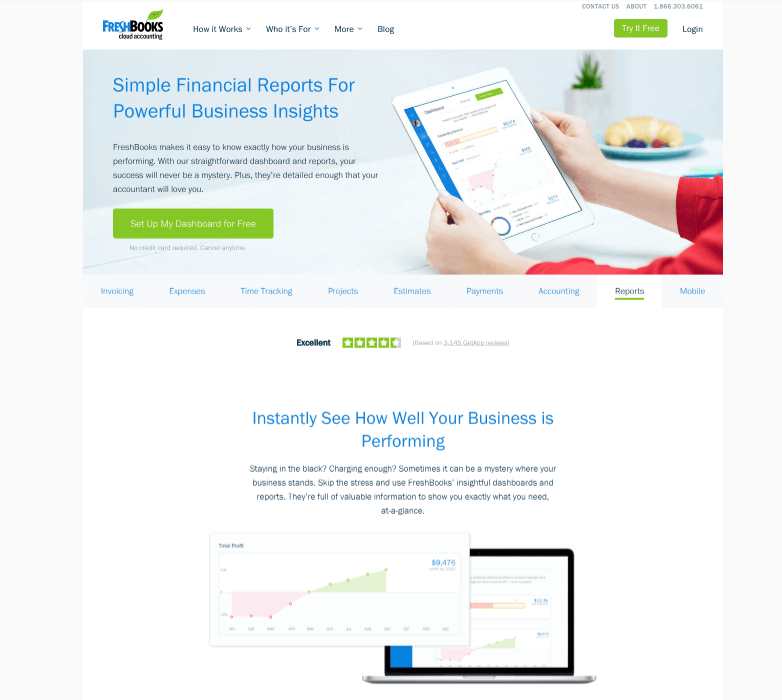 03

. Bonsai
Bonsai is a must-have tool for all freelance professionals. This tool will almost automate the process of managing your freelance business and make sure that you have more time to focus on your business.
No matter what your business is, be it content writing, web designing or any other type of freelance service, it takes time to manage it.
Bonsai will take care of all the following aspects of your business.
Bonsai will help you to attract more clients by creating attractive proposals and grow your business.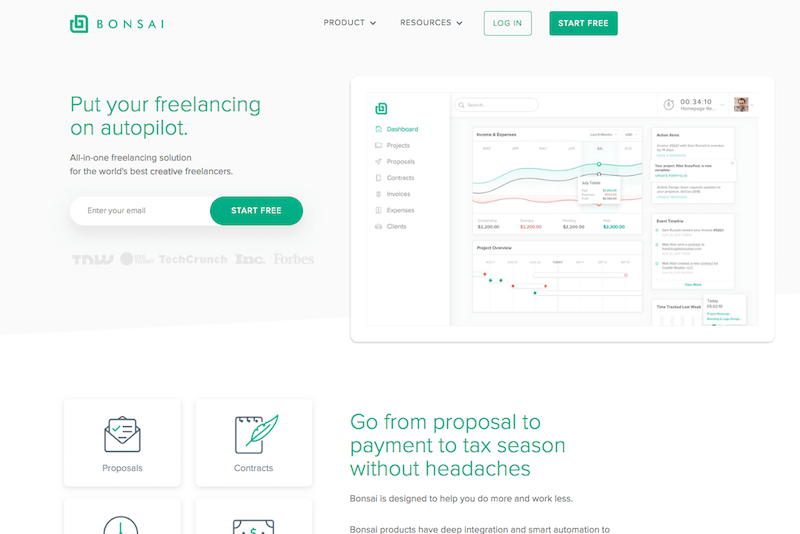 04

. Grammar Checker
When it comes to grammar, you think you are right; you could be wrong. Instead of taking chances, you should check your content for grammatical errors.
Petty grammatical errors can kill your career as a freelancer. You can use Grammarly to ensure your content is error-free. Grammarly is a great tool that can easily catch more than 250 types of mistakes.
Write error-free content with the help of Grammarly. You can use this tool to check spelling, grammar or even check your content for plagiarism.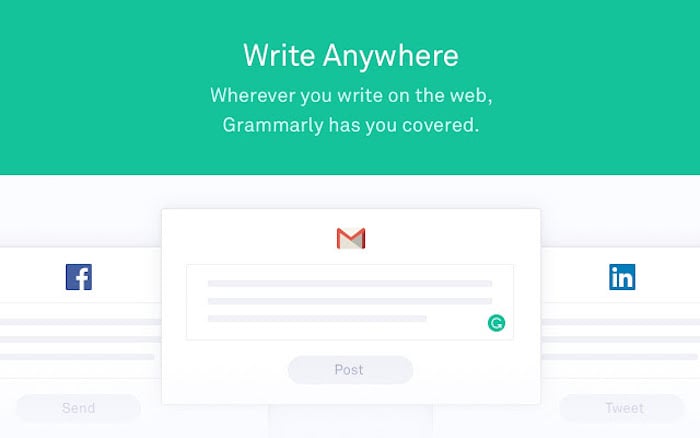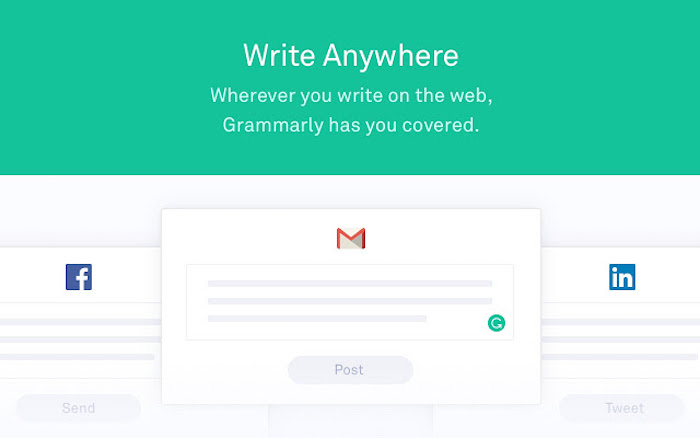 05

. Canva
Canva needs no introduction, it is one of the most popular graphic designing tools for newbie as well as pro users. You can create any kind of graphic that you may need.
From creating the featured image for your blog post or the tumb image for your YouTube videos to creating attractive infographics, you can create almost any kind of design with Canva.
You can use Canva to design your ad graphics, posters, social media graphics with perfect dimensions for different platforms. It comes with all the elements, design options, icons, and free stock images to make things simple for the users.
The advantage of Canva is the simple and easy-to-use dashboard. Even a complete newbie user can create a great-looking design on the Canva platform.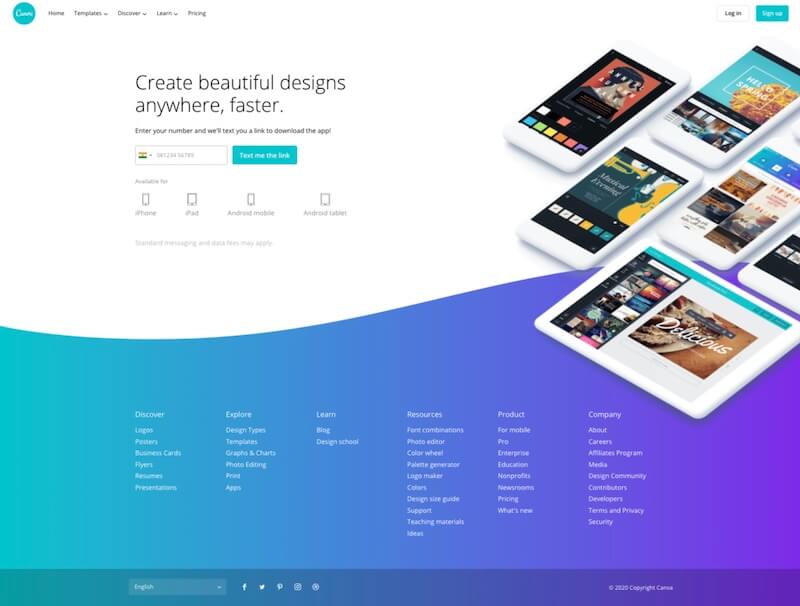 06

. GetResponse
Be it your blog or your content writing business, email marketing is going to be very important to grow your it. GetResponse is more than just an email marketing platform.
It is a complete marketing automation platform that you can use to manage and grow your business. GetResponse offers you everything, from website builder to marketing tools under one roof.
So, starting from creating your website to email marketing to grow it to make money; you can entirely depend on this single platform.
GetResponse comes with a comprehensive email creating dashboard, it offers autoresponders, complete email analytics. It offers you handy marketing automation tools.
You can use it to create high-converting landing pages. You have the option to add live chat to your site, add push notifications, the option to create signup forms, and more.
Other than all these, GetResponse gives you the option to create complete sales funnel to increase your revenue. Overall, GetResponse is a platform that can help you to grow your business quickly.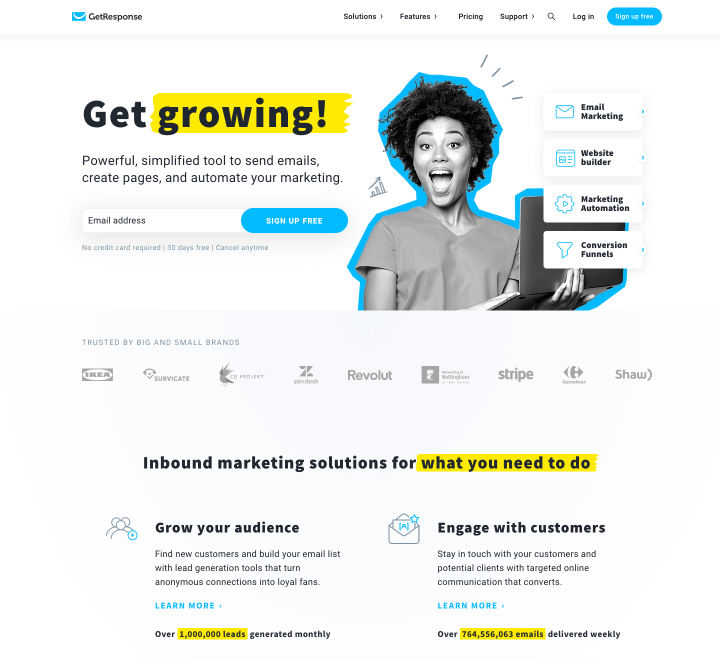 07

. Plagiarism Checker
To make your clients trust you and your work, it is important to deliver authentic content.
If you want to be a successful freelance writer, Plagiarism can be your biggest offense online. Plagiarism is not acceptable, and your customers know it.
To write unique and original content, Copyscape is an awesome solution. This tool will allow you to check your content for thousands of online sites and show you if there is any copied content. You just need to sign up and buy credits, and you are ready to go.
Also, don't forget to check our collection of top Copyscape alternatives.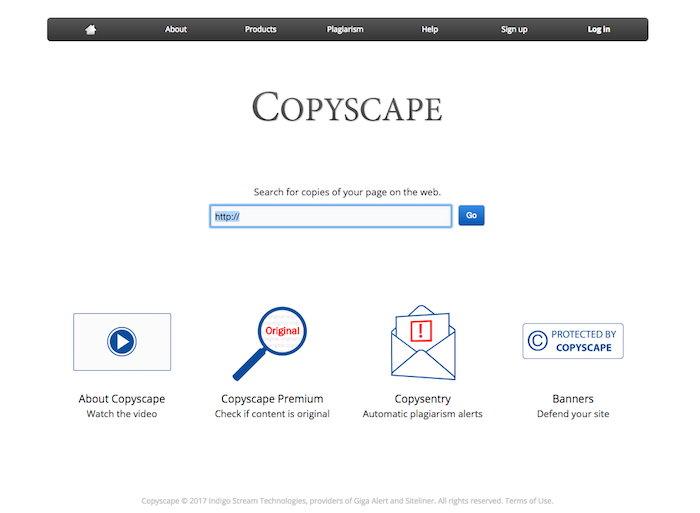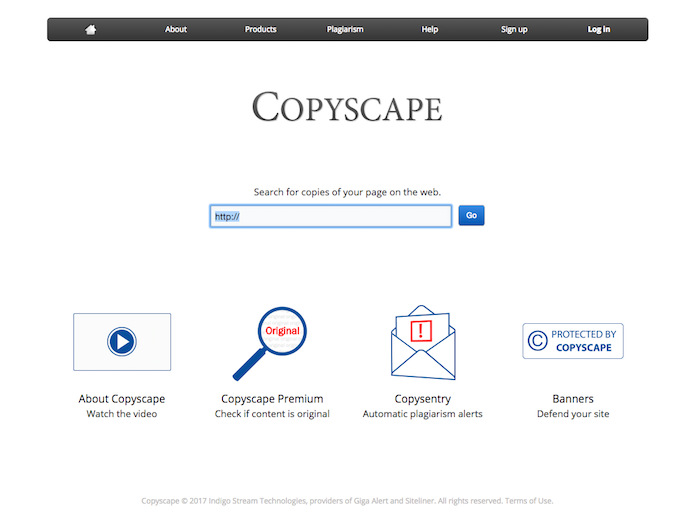 08

. Keyword Finder
Keyword stuffing may be a diminishing trend now, but keywords still matter a lot regarding search engine rankings.
Therefore, it is better to use a good keyword research tool like KWFinder to get the most searched keywords for your content.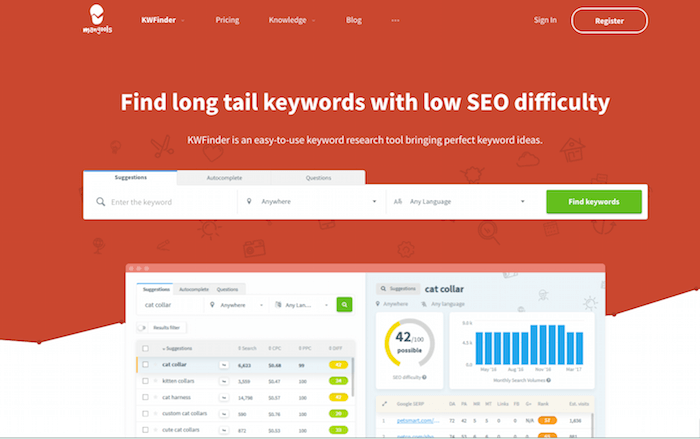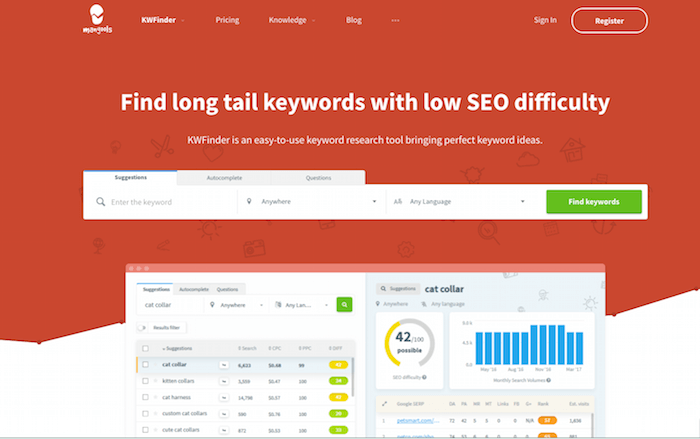 Being a freelance content writer needs precision in every blog or article you write. Your petty mistakes can delay deadlines and end up spoiling your reputation, your clients, and your readers.
To avoid these mistakes, you can use the tool mentioned above and make your writings more professional. These tools will also help you write with confidence and achieve success.
09

. Private Workrooms
A very handy WordPress plugin for every freelancer or small business. This single plugin can handle multiple activities for your business.
Once you have the Private Workrooms plugin installed, you will not need a form builder or additional payment options.
This plugin will handle everything from discussing a project to getting paid for your services.
The plugin offers a pro version as well as a free version of the plugin that you can download right from your WordPress dashboard.
It offers you
The plugin gives you the option to create custom forms that your prospective clients can use to send you the details of the project. You can then discuss the project and take that forward.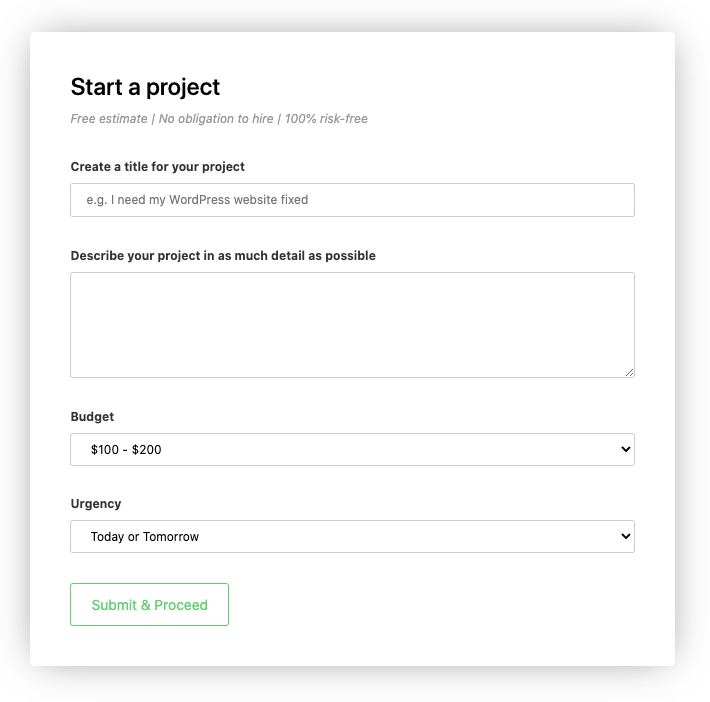 The plugin will make sure that your client is updated around every action. It will send the welcome email, it has the option to create an estimate and update the client.
It will also create a private workroom for each client where you can have a detailed discussion about the project.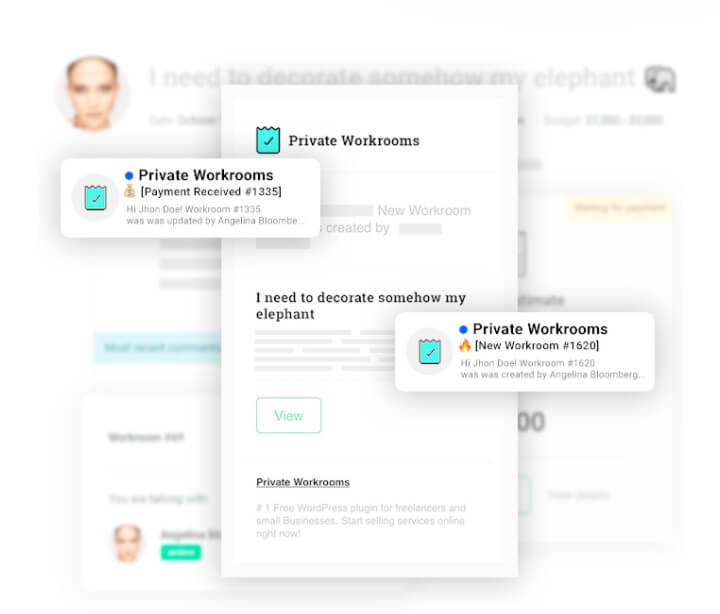 Finally, it comes to receiving money from your client. This is also managed and handled by the private workroom plugin. In fact, it gives you the option to break down the total payment if there is a part payment involved in any project.
Overall, it will manage everything for your freelance business.
10

. A Research Guide
Have you ever faced issues when your article was not accepted for publishing or was sent for revision because of plagiarism? Sometimes people forget to make online check for plagiarism, which leads to these tricky moments and situations.
Do not forget about free checking tools that help editors, writers, students, or journalists to avert risks and rejections. Sometimes, you even do not copy the text for your paper from other documents or web, but something goes wrong because you place a set of words in the same way as somewhere else.
Your paper is your creation, where you share your thoughts and ideas, show creativity, imagination, and inspiration. To secure your papers, use this online plagiarism checker, which makes you insure originality and uniqueness.
Online checker works in such a clear and simple way for end-users. In order to scan and check the paper, just insert the text or upload the needed file, then the plagiarism checker tool shows you the result through a percentage of uniqueness and marks with red parts that have been copied and provides you with some recommendations for corrections. Then you, as a writer, can implement some changes and improvements.
An online plagiarism checker AResearchGuide is a free, user-friendly tool where any registration process is not required, and it delivers a quick, thorough, and accurate check that makes the paper unique and develops your writing skills.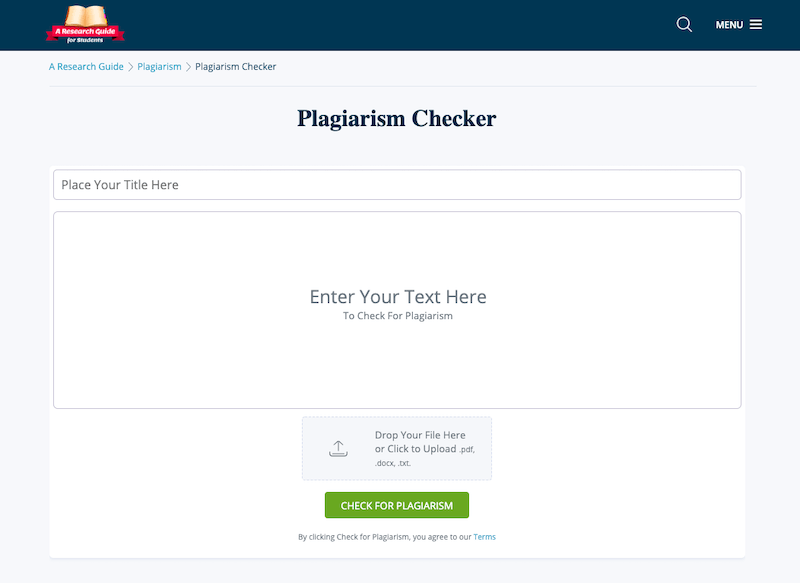 11

. Word Processor
As a writer, it is quite possible that you already have this tool installed. However, if you do not, you can use Microsoft Word and get the best for your copywriting projects.
Microsoft Word is great at accomplishing your writing projects efficiently and quickly.
If you are not a Word enthusiast, there are various other options available out there, which is free as well as efficient.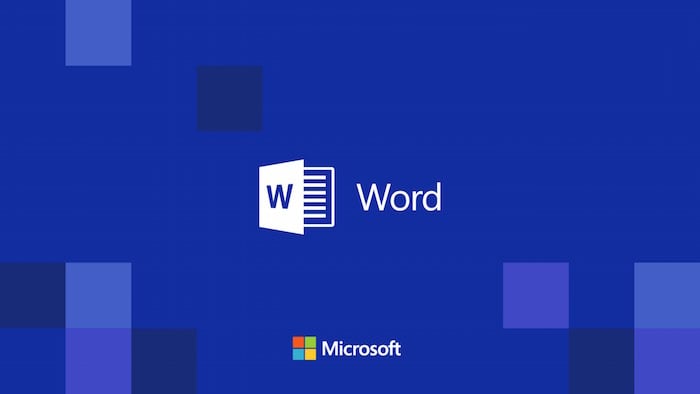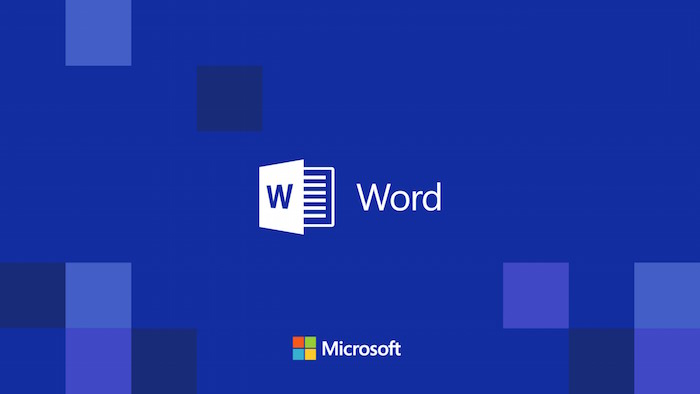 12

. Create a Portfolio
It is important to be visible to your clients on an online platform. This is the best way you can build trust and show your prospective clients the quality of work you do.
If you wish to start your own portfolio website, we have already listed a number of different articles on this topic.
You can start your portfolio site using any of these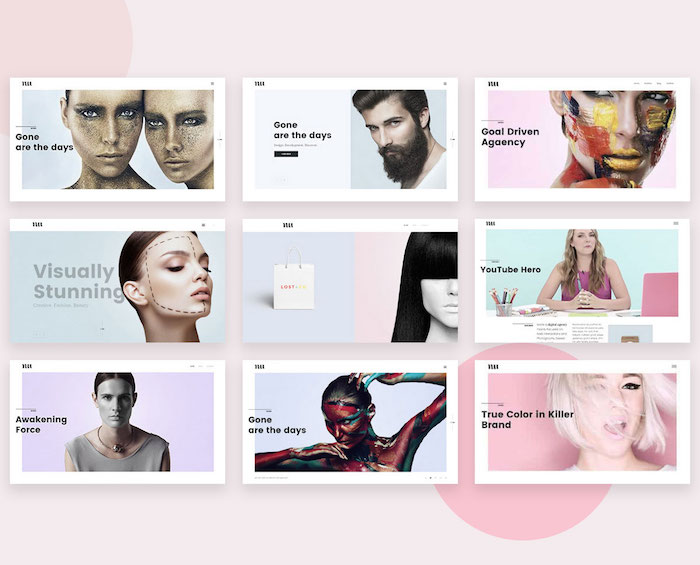 13

. Build Your Website
With the increasing online presence of freelance writers, it is essential to stand out.
To do so, you need to create a professional website where you can put up your portfolio a resume, video, images and everything else you think your clients would be interested in.
With WordPress, you can easily build great-looking websites with minimum expenditure.
Here is how you can create your website using WordPress from scratch, a step-by-step guide.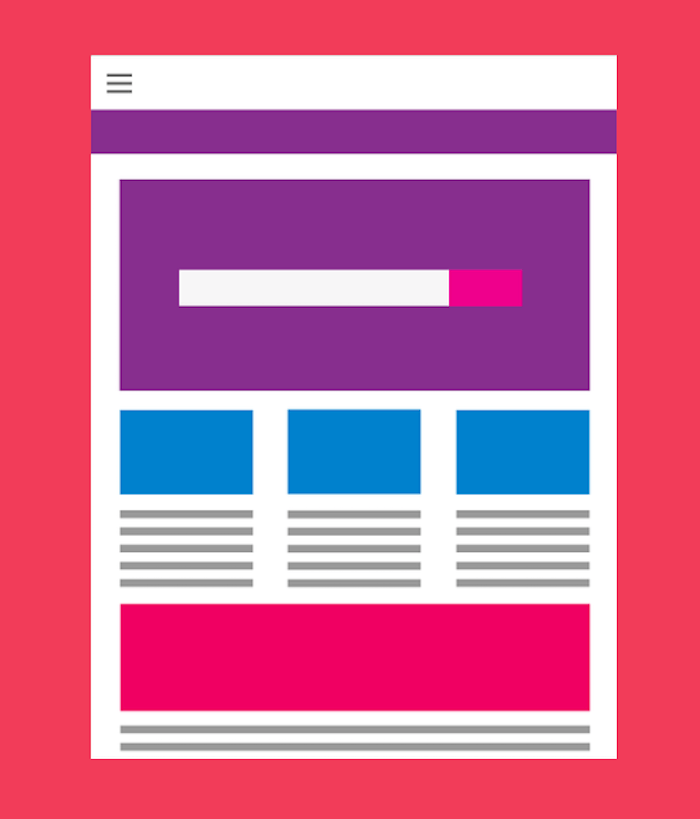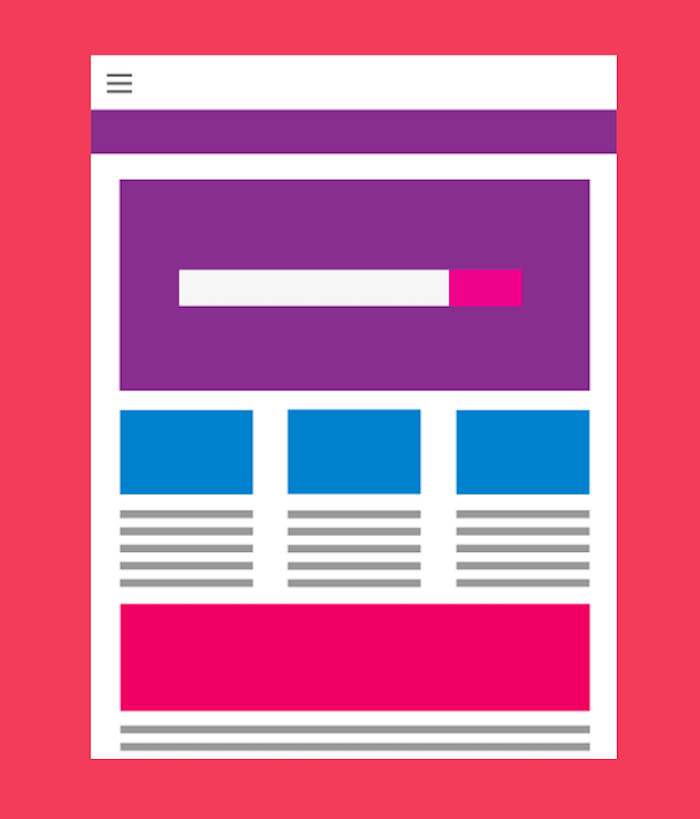 1

4

. Typing Teacher
When you do not have a boss poking you to meet your deadlines, it is crucial to be your boss. In addition to that, when freelance writing is your only income source, meeting deadlines are pressing.
Hence, your typing speed is an essential ingredient in your success. A typing tool like TypingWeb can teach you to type professionally and quickly. This tool is free and highly beneficial for both beginners and pros.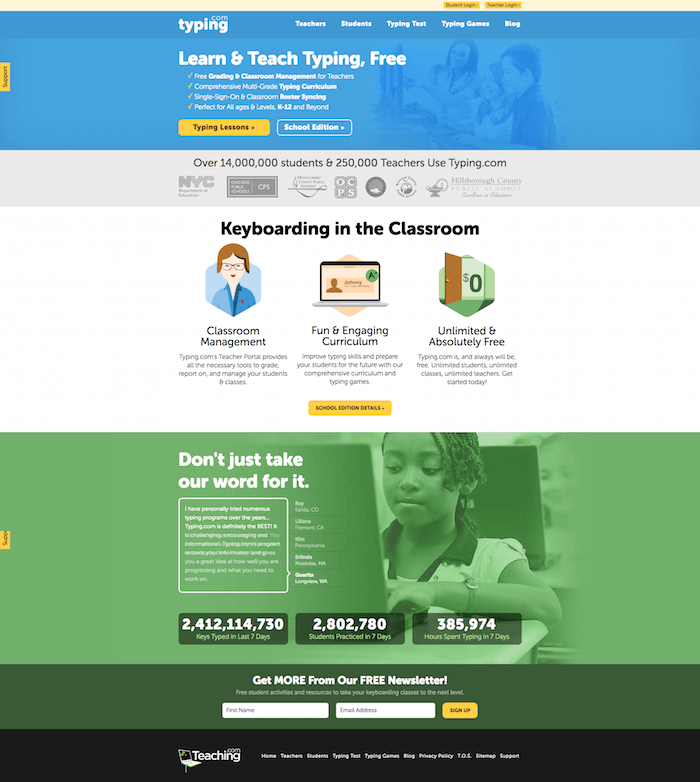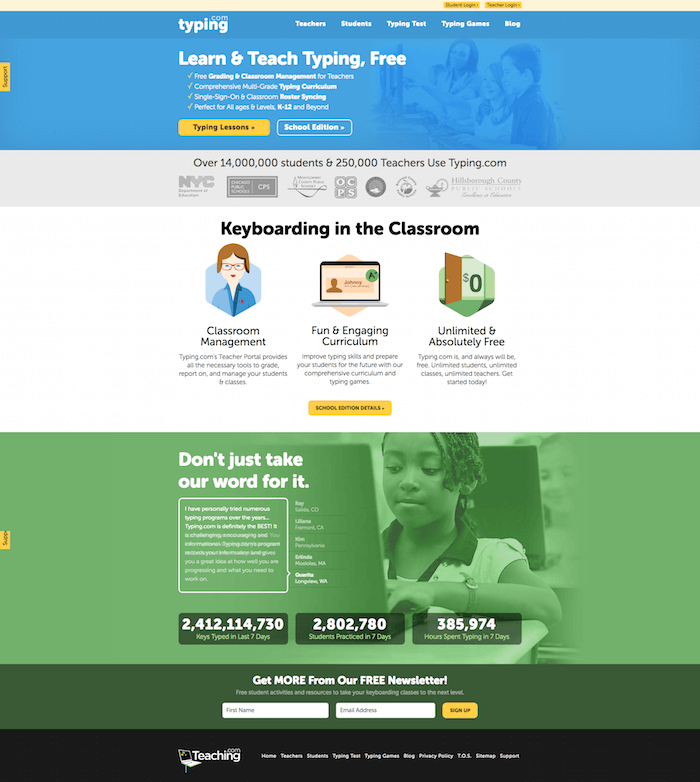 15

. Title Generator
It's very important for the writers to have a great title for the content because the title of your post can make a huge difference to the click-through rate of your post.
If you write an engaging and attractive title, the visitors will be interested and click on your post to read it further.
There are some great blog post title generator tools that are available for you. We have already listed some of the best tools to generate titles as well as some tools that will help you to create great content here.
If you are looking for one tool, you can use HubSpot Blog Topic Generator tool.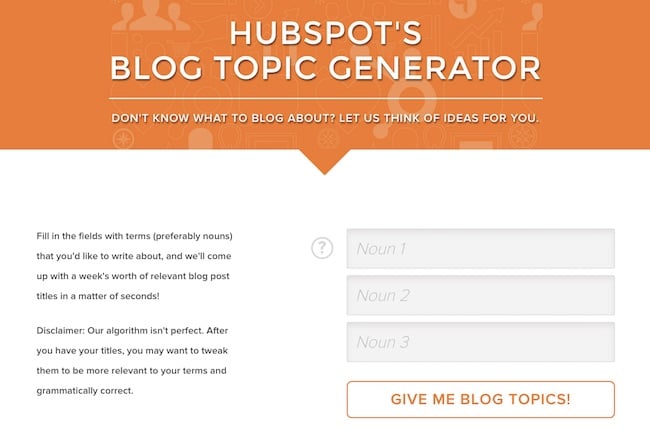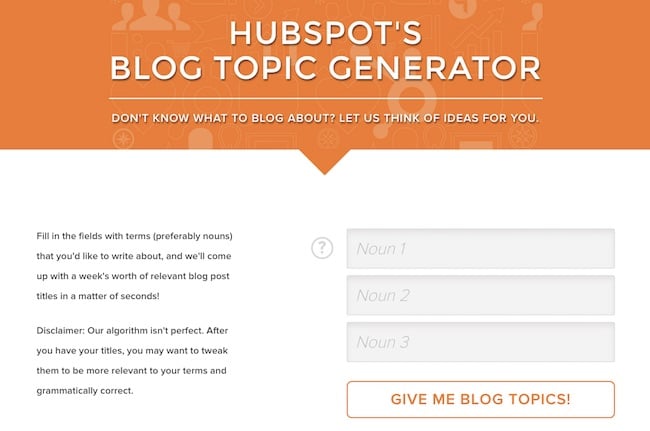 16

. Title Capitalizer and Sentence Capitalizer
As content writers, we are aware of the importance of writing a killer headline for your articles.
Writing an attractive headline for your blogs is a skill, which can be learned with some practice. What many of us do not know is the importance of capitalizing your headlines.
However, with this tool, you can do it quite quickly.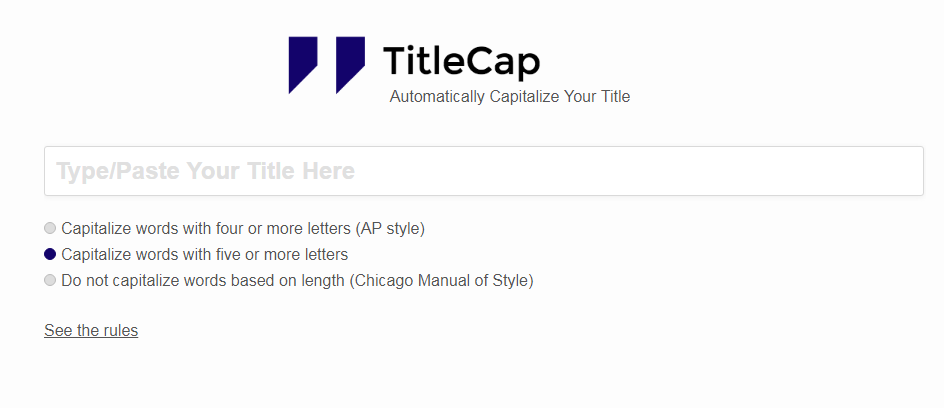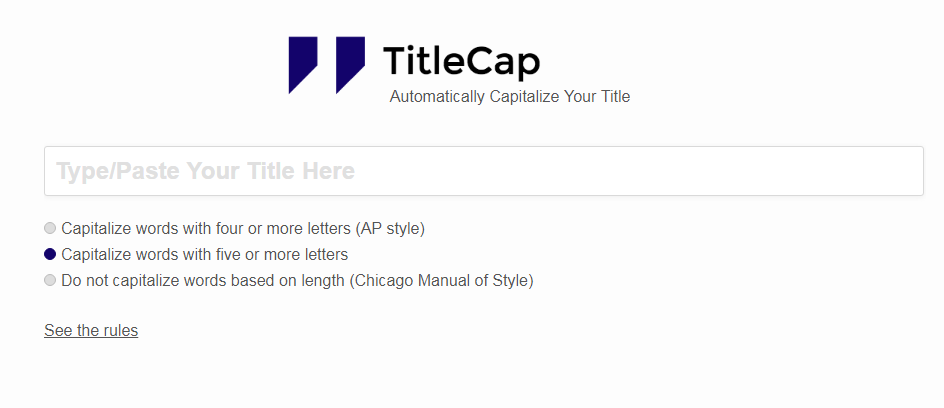 Have you ever made "tHIS" type of mistake in your sentences? We all do that by mistake, but is there is something that can automatically find those mistakes and correct them?
TextFixer is a great tool that instantly repairs such mistakes and even corrects the sentences where every letter is capitalized.
You just need to copy and paste your text in the block simply, click "Change", and you will receive a revised sentence.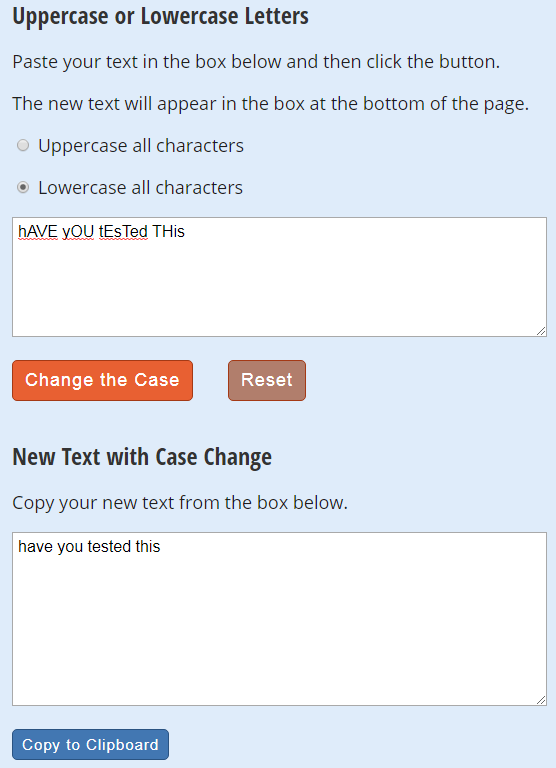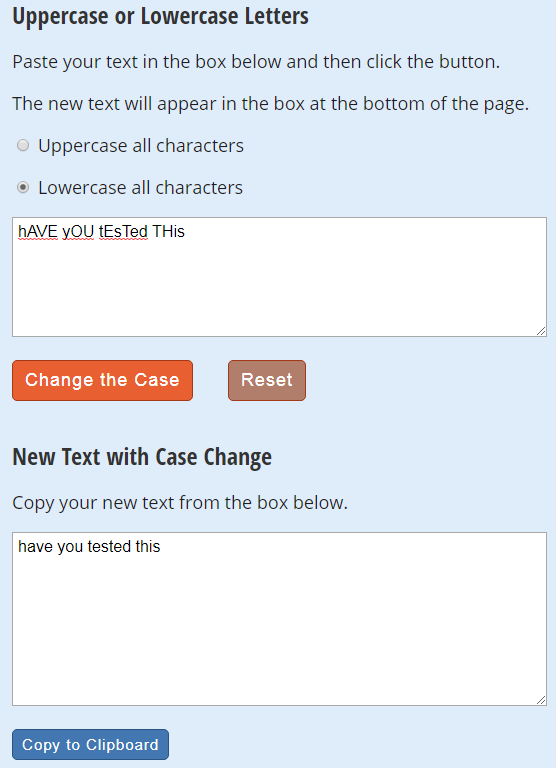 Final Word
These are some of the best and important tools for freelance content writers that will help you to grow your writing career.
We have also written an article about how to start a freelance writing business that will help you through the initial process of getting started.
Hope this article will help you to kick start your writing business.