If you wish to know about the best payment gateways for online businesses, we have included the top options in this article.
You need to ensure your website has a payment gateway that works well. A unique payment gateway will provide you with thorough coverage for handling everything surrounding how you're going to collect money for any purpose.
The good news is that you've got plenty of choices for you to utilize today.
This guide will help you find some of the best payment gateways that can work for your site. These include many options that provide you with extra help for all your money collection needs.
Note: While many of these payment gateways will not charge regular fees for being a member, you would have to spend money on some transactions.
Check the websites listed in this article to get an idea of what you would have to spend through each of these gateways.
Your first option to utilize is Authorize.net, a solution that is operated by Visa. Authorize.net has become a popular choice for many payment needs, but the system works particularly well with accepting credit cards and electronic checks.
You can certainly use Visa with Authorize.net, although MasterCard and Discover among other payment options can be utilized. You can also incorporate PayPal payments or Apple Pay payments through Authorize.net.
The fraud detection system utilized by Authorize.net also adds a convenient design. You can use the velocity filters to limit the number of transactions going through your system every day.
This is for then you need to identify any cases of high-volume fraud that may move through your payment portal. IP filters also let you block activities coming from specific parts of the world. Specific servers can also be designated as necessary.
All of the choices you have for your payment gateway needs are worth noting. Take a look at how well you can use these gateways for helping your online business to take in the money it needs.
Top Features of Authorize.net
Robust Security Measures
Fraud Prevention
Reliable and Fast Transactions
Support for Multiple Currencies
Recurring Billing and Subscriptions Support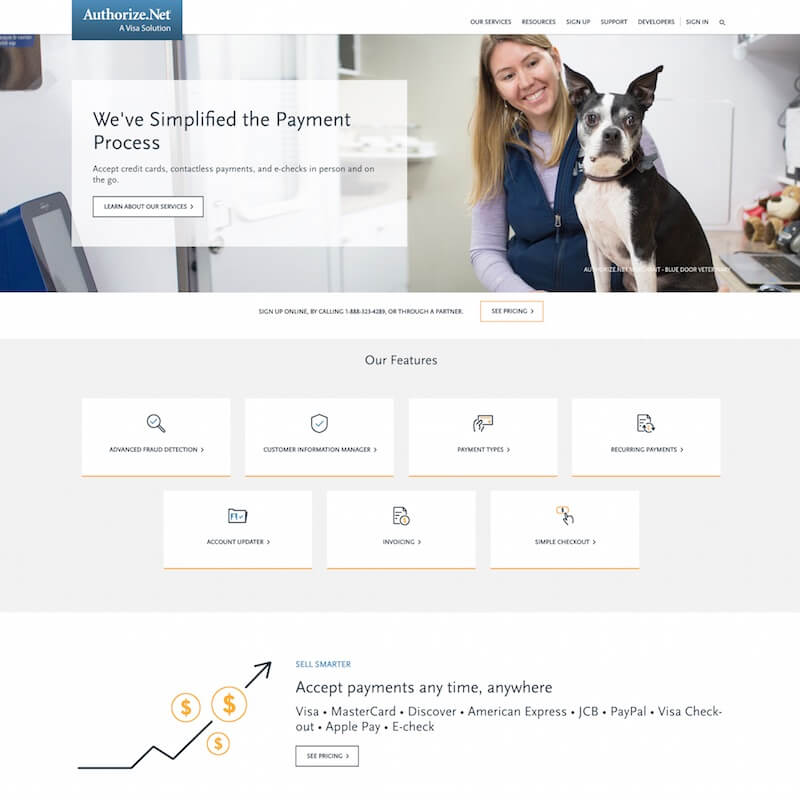 PayPal has become a standard in the world of online payments. But the intriguing thing about PayPal that most people don't know about is that PayPal entails more than just using funds that are linked to bank accounts or other sources.
You can also use PayPal to take in credit card payments. The system uses a secure network for saving credit card and bank account files so people can pay for their services fast.
You do not require any setup fees when getting PayPal ready either. Basic transaction fees are incurred with regular use, so check on the terms involved with the program to see how well this might work.
PayPal also has a professional option that works for those who don't have PayPal accounts. The professional version of PayPal offers full integration and lets you access your money in moments, not to mention take care of mobile payments on the fly.
Top Features of PayPal
PayPal is a secure way to send and receive payments online
PayPal offers buyer protection for eligible purchases
PayPal supports multiple currencies
PayPal can be used to pay for goods and services
PayPal has no monthly fees
Here are some useful articles about PayPal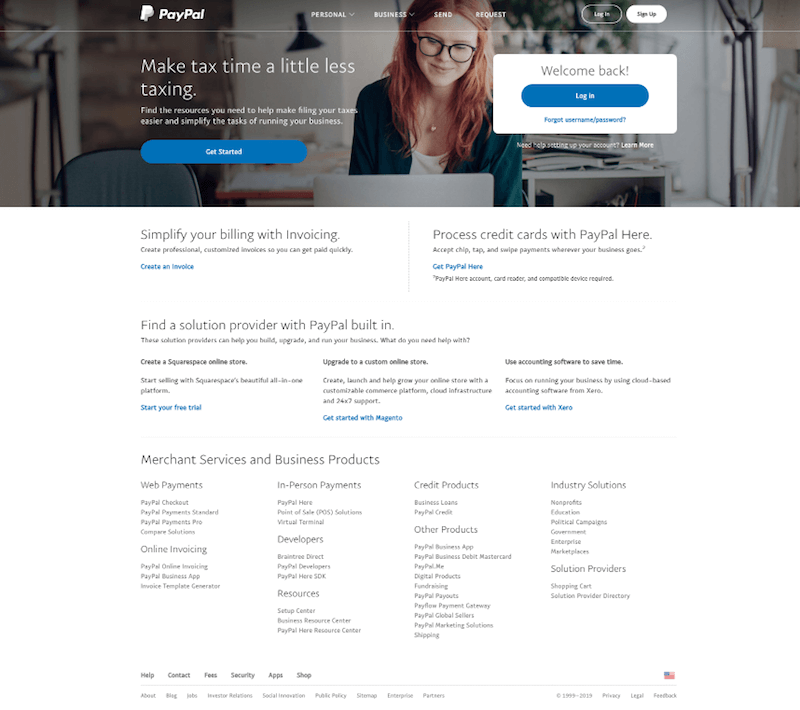 You can also use SecurePay when you're aiming to keep your payments protected. The system offers many protective features for your benefit, including the SecureGuard system.
The layout works for card-present and e-commerce transactions alike. The encryption provided by the SecureGuard system prevents fraud and hacking while ensuring you are protected against any credit card testing efforts someone tries to conduct.
You can also set batch times to where transactions will not go through until after you say so. That means you can get plenty of pending transactions outside business hours that you can process when you are open again. The design allows you to keep your business running on your terms.
Top Features of SecurePay
Security – SecurePay uses the latest encryption technology to ensure that all transactions are secure.
Reliability – SecurePay is a reliable payment gateway.
Flexibility – SecurePay offers a range of payment options, including credit card, debit card and bank transfer.
Support – SecurePay offers 24/7 support to help businesses.
Competitive pricing – SecurePay offers competitive pricing on all transactions.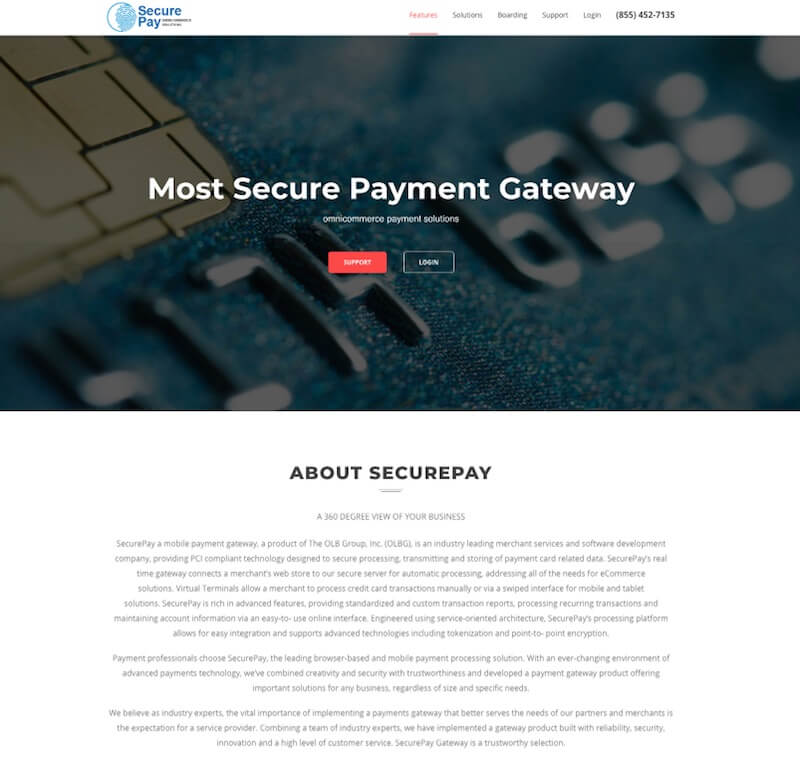 Another group that has been around for a while is 2Checkout. The design that 2Checkout provides helps you to adapt to various changes surrounding how well your site operates and where you're going to get your data out of. The platform uses an all-in-one design that supports global payments.
The convenient dashboard feature that 2Checkout comes with adds to the convenience of the setup. You can use the dashboard to get detailed information on how much people are spending with you. Details on where they are getting their money from help as well.
You can use these details to get thorough information on how well the transactions at your workplace are running. More importantly, this keeps you in the know on what you need to consider when promoting payment methods of value.
Top Features of 2Checkout
Global Payment Processing: 2Checkout offers merchants the ability to accept payments in over 200 countries and 86 currencies. This makes it easy for businesses to expand into new markets and reach a global audience.
Complete Solution: 2Checkout provides a complete solution for online businesses, including a customizable checkout page, fraud prevention, and a wide range of payment methods.
PCI Compliance: 2Checkout is PCI compliant and offers industry-leading security features to keep your customers' data safe.
Conversion Maximization: 2Checkout offers a wide range of features to help you maximize conversions and grow your business.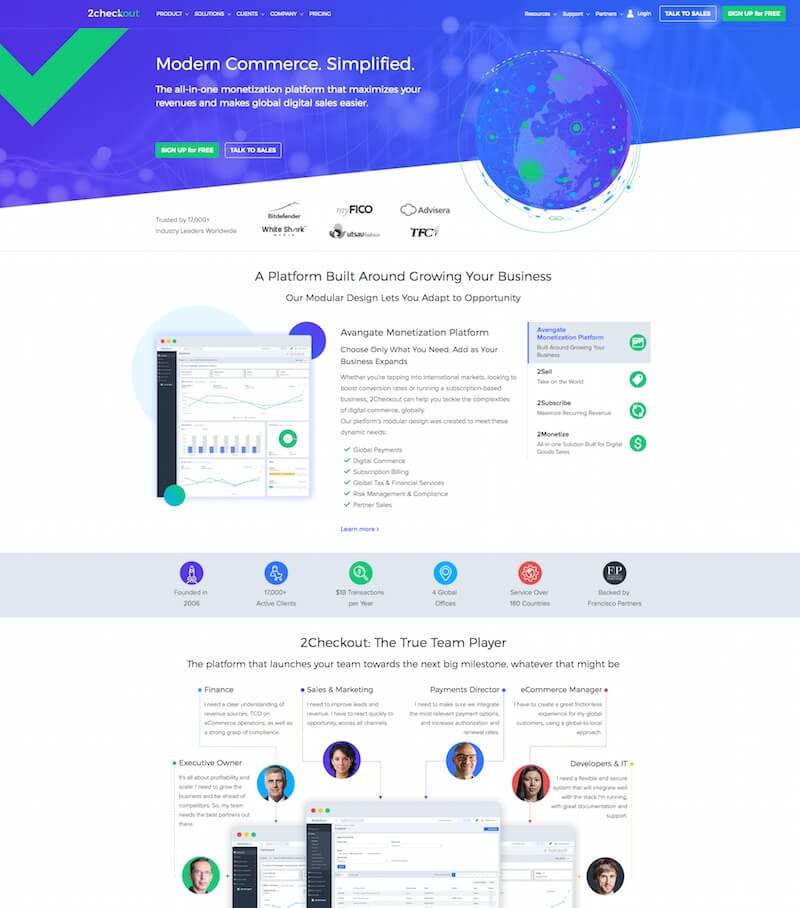 Stripe is the next choice to review when finding a convenient portal. Stripe gives you the power to customize your experience with collecting payments as you see fit. You can use Stripe to create a customized checkout space.
The UI toolkit included with Stripe gives you the power to customize a payment form. You can embed a new checkout feature with JavaScript code. The process is simple and often requires only one line of JavaScript code for the function to work.
The direct integrations that Stripe offers with all the major credit card companies are a plus to note. You'll enjoy using the Stripe system for handling all the payment options that people can utilize when taking care of what they have to work with.
Top Features of Stripe
Fast and easy to set up
No hidden fees
Accepts major credit and debit cards
Customizable payment forms
Integrates with popular eCommerce platforms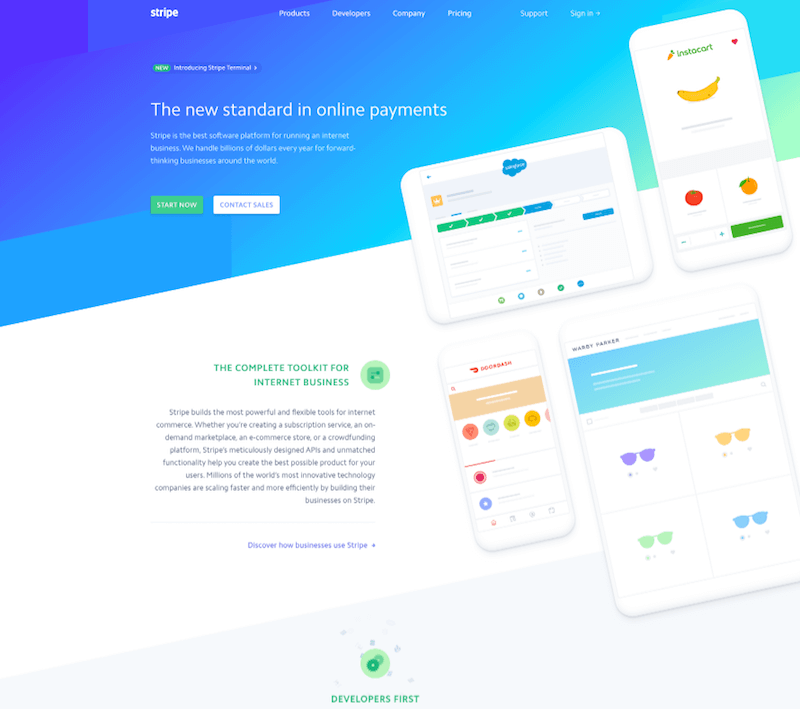 Braintree is a division of PayPal that offers a simplified checkout experience. You can use the Braintree gateway system to prepare a simple interface for users who want to pay with various cards or bank payments, not to mention some online wallet transactions.
You can use one of many modules from Braintree. These include the Braintree Direct option for merchants or the Braintree Marketplace for order management needs. Your choices are varied, but they should be easy to plan out of used well enough.
Top Features of Braintree
Easy to integrate
Supports popular payment methods
Fraud protection
Easy-to-use interface
Customer support is available 24/7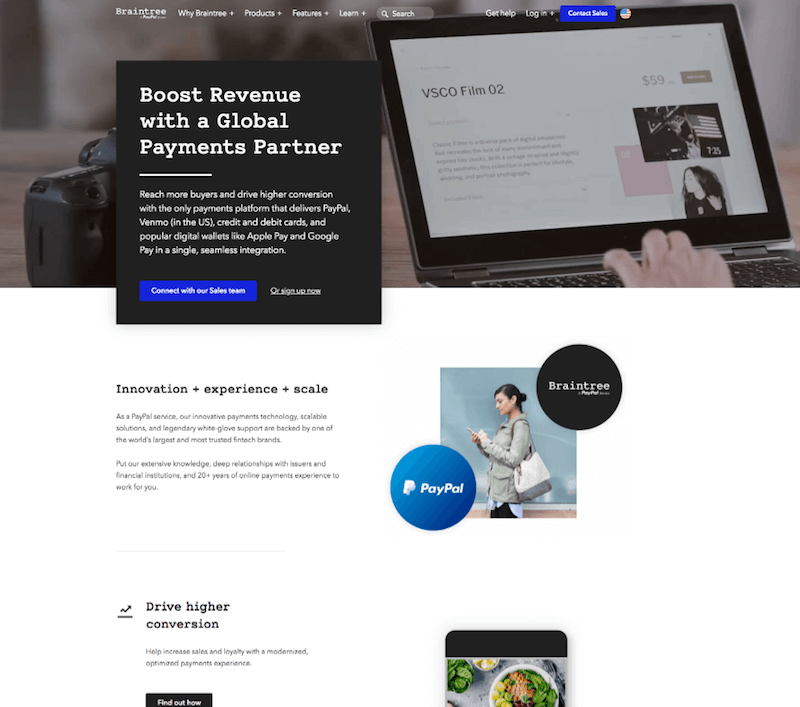 WePay is a helpful choice for your work that should be easy to utilize. You can accept payments with WePay by taking in the email addresses of your users. The processing effort is simple and works with one single integration.
You can also customize the build on your setup to make the content easier to operate with.
The payment risk coverage that WePay provides ensures you will be kept safe from any possible risks that may develop when managing your payments. WePay will cover anything like losses caused by scams or chargebacks that might have occurred in your accounts.
You can also get a mobile card reader ready to work on your WePay account. This feature is a point of sale or POS function.
Top Features of WePay
WePay is a fast and convenient way to pay.
You can use WePay whether you're splitting a bill with friends.
WePay is a great way to keep track of your expenses and avoid costly overdraft fees.
WePay is accepted by millions of merchants worldwide.
WePay is completely free to use.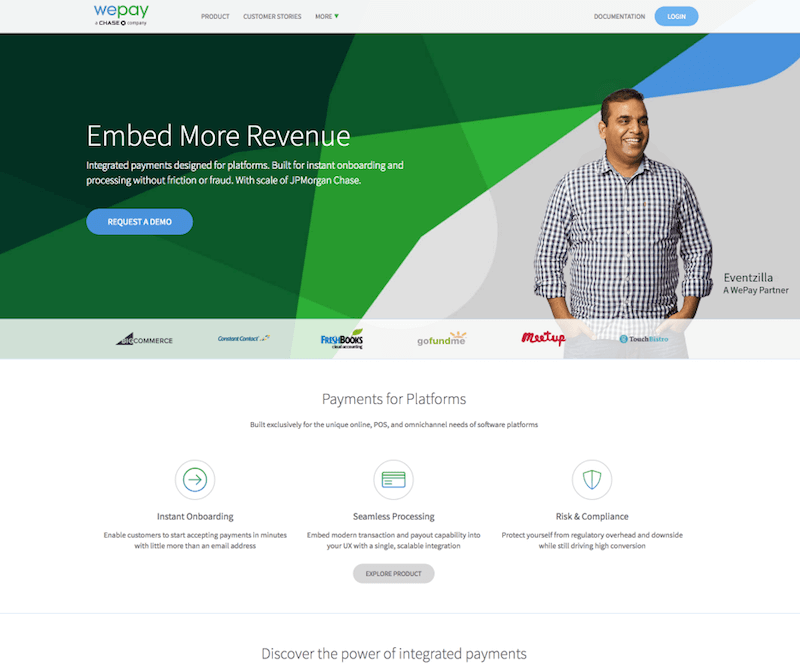 The outstanding part of BlueSnap for your payment needs is that BlueSnap takes in a vast variety of payment options. You can collect more than 100 payment types from about 100 currencies.
The design is also supported by various banks from many countries, thus producing what BlueSnap calls the All-in-one Payment Platform. The design provides you with better conversion rates as well, thus ensuring you won't lose money off of the things that you take in.
Every console that you use BlueSnap with has a built-in terminal included. The terminal feature lets you accept payments by phone. Emails can be delivered to your clients to let them know what you are taking in and how the funds being used may work.
Top Features of BlueSnap
Global Payment Processing: BlueSnap gives you the ability to accept payments from anywhere in the world, in over 130 currencies.
Fraud Protection: BlueSnap's proprietary fraud detection technology helps you keep your transactions safe and secure.
Recurring Billing: BlueSnap makes it easy to set up recurring billing for your customers, so you can get paid on time, every time.
Built-in Shopping Cart: BlueSnap's shopping cart is designed to help you increase conversions and sales.
Customer Support: BlueSnap's team of payment experts are available 24/7 to help you with any questions or issues you
You can also use SecurionPay when you need assistance with handling payments. The design of SecurionPay lets you secure the payment data that you take in while preventing the risk of possible chargebacks.
The anti-fraud system used by SecurionPay ensures you'll have more protection for your data when managing payments.
The payment forms used by SecurionPay are simplified and can produce quality materials that are easy to secure. The work manages fast payment processes and even gives regular customers to your site the option to use the same credit card.
That is, you can have credit card data stored alongside the profiles of customers who have used your site in the past. The data will move fast and will provide your users with access to their funds in moments, thus facilitating a simple approach to managing your work.
Top Features of SecurionPay
PCI-DSS Compliant Payment Gateway
3D Secure
Advanced Fraud Protection
Global Support
Scalable & Customizable Solutions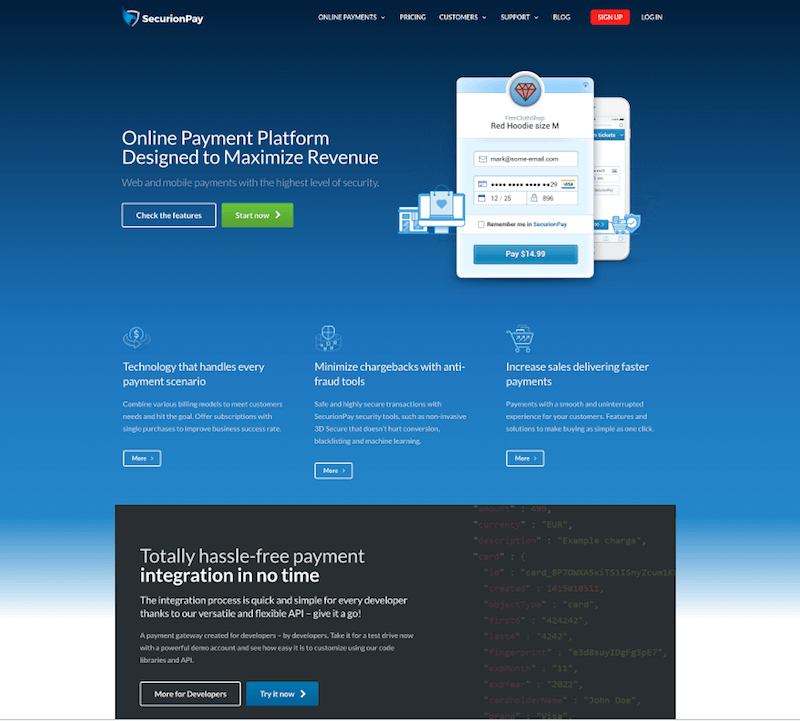 Your last option to review is Skrill, a solution that offers a simple design that helps you transfer money well. Skrill has been utilized around the United Kingdom for years, but it is starting to branch out to cover websites from all corners of the world.
The streamlined design of Skrill provides a simple interface that works in moments. You will not have to spend lots of time trying to get Skrill to work for you either.
The setup gives you full control over your content in moments without wasting your time in the process. The charges that Skrill uses aren't as high as what you might get elsewhere either, thus making Skrill all the more affordable for your needs.
Top Features of Skrill
Skrill offers a safe and convenient way to make online payments
You can hold multiple currencies in your Skrill account and convert them when needed
Skrill provides instant and secure money transfers to anyone, anywhere in the world
You can use Skrill to shop online, pay bills or send money to friends and family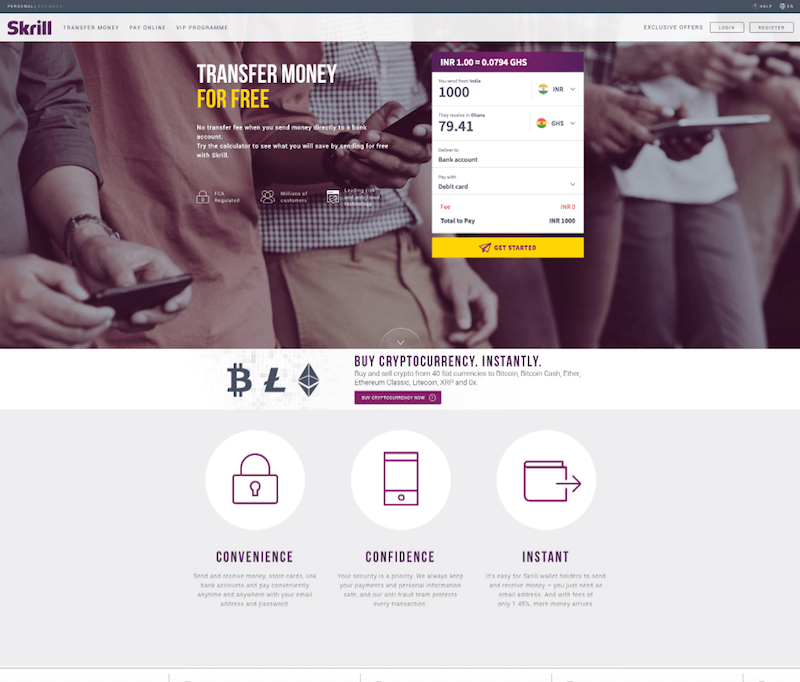 Final Word
Check each of these online payment portals for when you need something you can utilize well when running your business.
All of these options you've got to work with are useful to try out, but you must notice how these are varied and how they will work for your business. Either way, it will be easier for you to take in payments with any of these choices.