YouTube is growing rapidly regarding viewership as well as video makers. At the same time, the competition is increasing among the YouTubers.
So, you have to make sure that your video is creative, high quality and offers great information or entertainment.
For every video, it starts with a great introduction. If your into is not of great quality, the users will not take your video seriously and move on to the next option.
Make sure that your YouTube video has great inro, amazing informative content and a great ending.
There are YouTubers who are in the business for a long time and making great quality content on the popular video platform, so you have to stand out regarding quality.
We have already written an article about how to create a professional looking YouTube channel, we have also listed the best YouTube banner templates. These two articles are going to be helpful for you if you are just getting started with your YouTube channel.
Now, if you are looking for the best YouTube intro makers, here is a list of some of the best options you have to create a very professional looking YouTube video intro.
Top Video Intro Makers for YouTube Channel
Ivipid
If you wish to get creative with your YouTube video intro, you will love this tool. The Ivipid into maker offers you amazing design options to create an intro which is as good as the best in the business.
You can select the theme from a huge collection and go ahead with your customizations to make it unique and cool.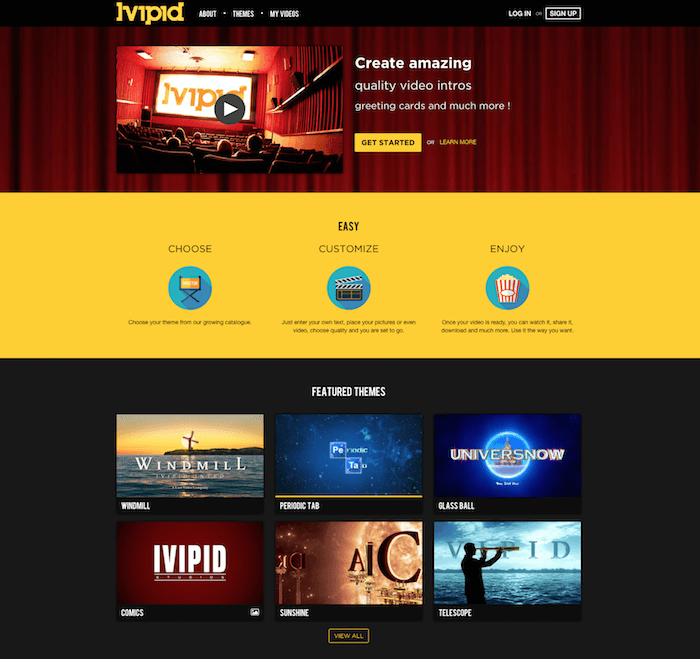 Renderforest
Renderforest offers you amazing free YouTube video intro maker that will help you to create a very professional looking animated intro for your videos.
No matter you are using this intro maker for your commercial video and just personal videos, it will do a great job for you.
You will get access to a huge collection of animations that you can choose depending on your niche and video type. Just select the template of your choice based on your target audience and get started with your animated intro.
There are various animations to reveal your logo in the style that will make sure that your audience is engaged with your video from the very first frame.
YouTube Intro Maker
Another great tool to create a professional intro for your YouTube video. This tool is free to use, and you will be able to create a great looking intro with your company logo.
They offer you a collection of amazing ready to be used intro options that you get for $10-$20 depending on the quality and intro style.
Tube Arsenal
Tube Arsenal is a newbie friendly YouTube intro maker that will help you to create a nice looking animated intro with your logo and the text you wish to add.
The interface is quite simple and quick. You don't need any technical skills to create a professional intro with this tool.
The Tube Arsenal team offers you some amazing ready templates to use; you select the one you like and get started with the editing.
The editing interface is very simple, and you will quickly understand the options available for you.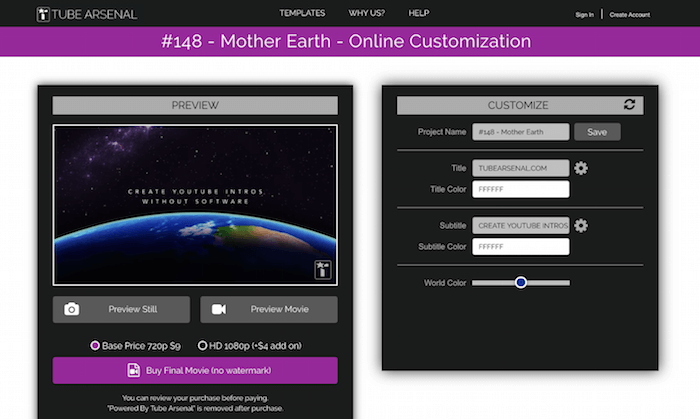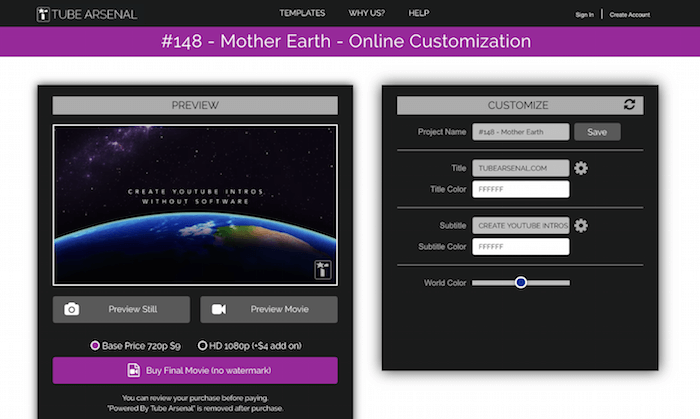 Biteable
Biteable is another amazing tool to create nice animated YouTube intro. They have free as well as premium plans; the free plan is good enough to get started.
You get HD TV quality video option, 1 GB storage space and five video projects in a month in the free plan.
Biteable comes with a huge collection of amazing templates that you can use to create your videos. You can select the template based on your video niche.
VideoHive
VideoHive is by Envato marketplace so that you can expect a huge collection and some stunning designs. This site gives you access to close to 700k video effect and stock footage that you can use on your project.
As the collection is very huge, you will have the option to choose from many videos related to your niche.
They also offer some stunning video templates for free every month, so keep an eye on the site and grab your free files.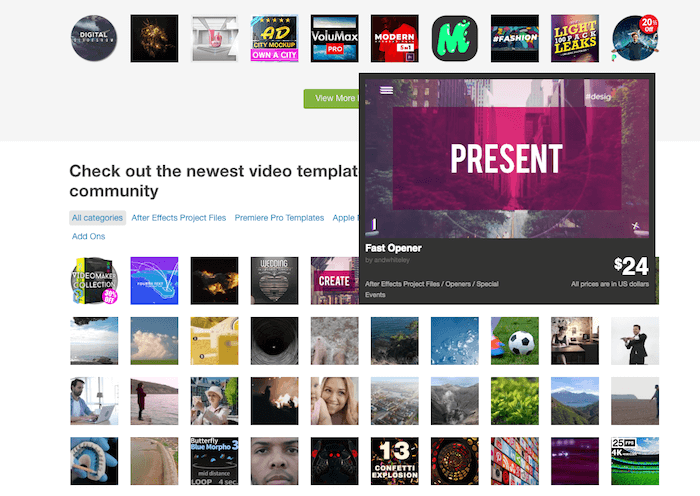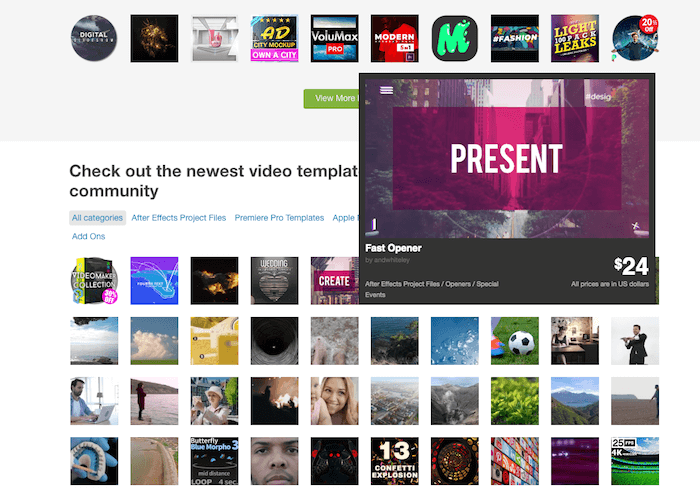 Quik
Quik is an android app to edit your video and make it stunning for your audience. If you are using devices like the GoPro and another similar camera, this will be a great free video editor for you.
If you need a tool to edit your images and video regularly, look no further because Quick will do it quickly and simply.
This tool gives you the option to add up to 75 images and video clips from your device, album, Google Photos, Dropbox, GoPro Plus or GoPro and start with your editing.
You have the option to select a video style from the available library depending on your requirement. This tool can detect the faces and colors available so that it can place them perfectly to enhance the overall output.
Velosofy
You get access to a nice collection of photoshop and aftereffect templates that you can use to create your video intro.
Download the template that is close to your niche and get on with the editing. It will help you to save a lot of your time.
Flixpress
Flixpress is another great free tool to create beautiful animated into for your YouTube videos. Though the site offers you very limited resources regarding time and store, it is good enough for the intro videos.
You get access to a good collection of templates that you can use on your video to save a lot of your time and get a premium quality professional template.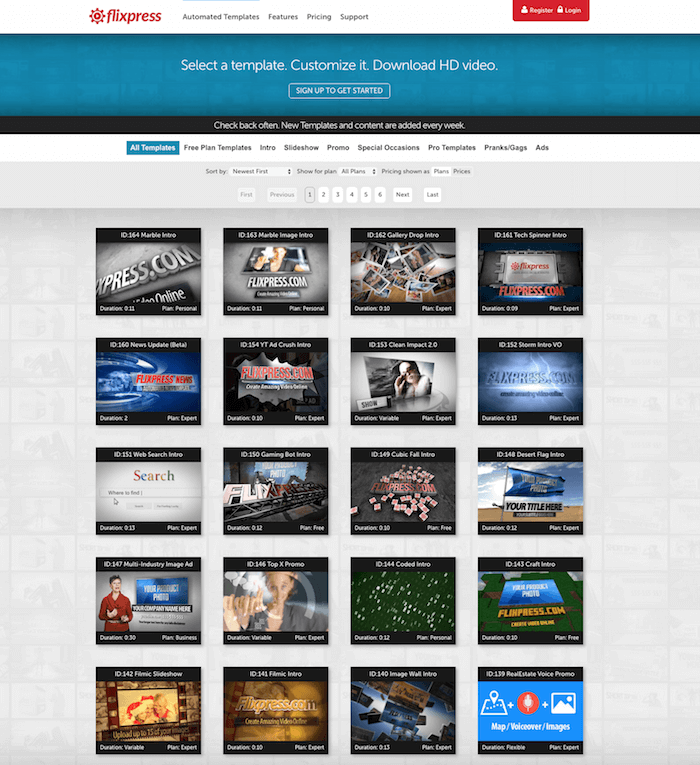 Wideo
Wideo is a top quality premium option to create a professional product intro video for YouTube and other video channels.
This is the best option on this list to create a video to showcase your product or to create an intro video to introduce your new brand.
There are many professionally created templates that you can you to create your videos; you just have to edit the templates and place your details.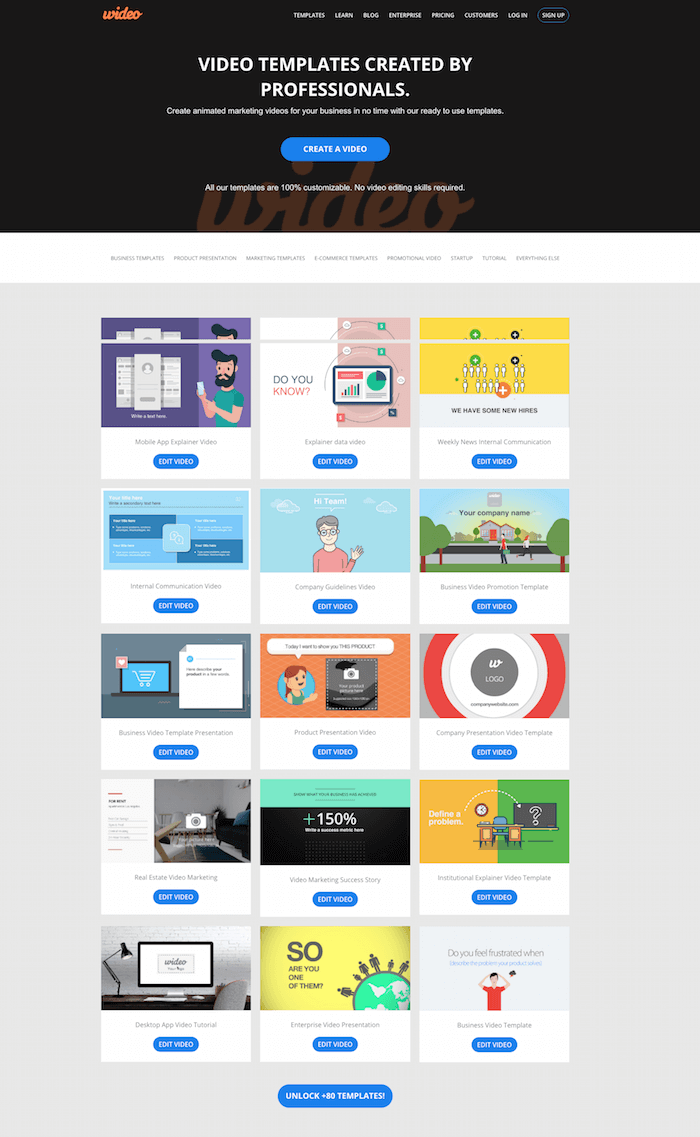 Panzoid
Panzoid offers you a modern and intuitive interface to edit the available templates to create your video intro. They have a good number of ready to be use templates, but most of them focus on animating the name.
This is a good option for the new channels or anything around kid related videos. If your channel is already established and have a good amount of traffic this may not be the right choice for you.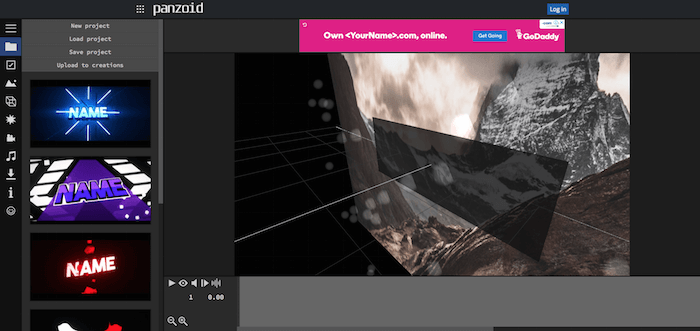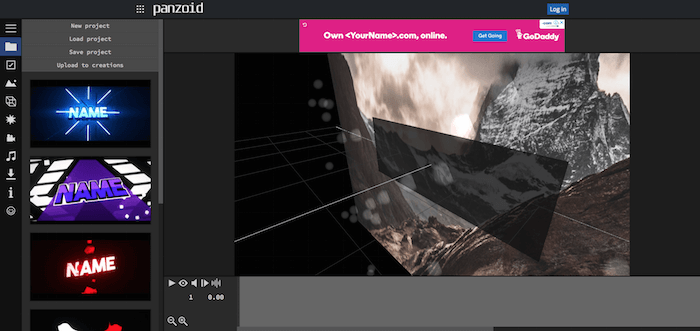 Videobolt
Videobolt is another amazing option to create your YouTube video intro. The interface is nice and simple, and even a complete newbie can take the advantage of this amazing tool.
There are some beautiful themes that you can use to create your video, and you get multiple color option for each template that you choose.
Though this tool is premium, you get a free option as well which is good enough to create your intro video.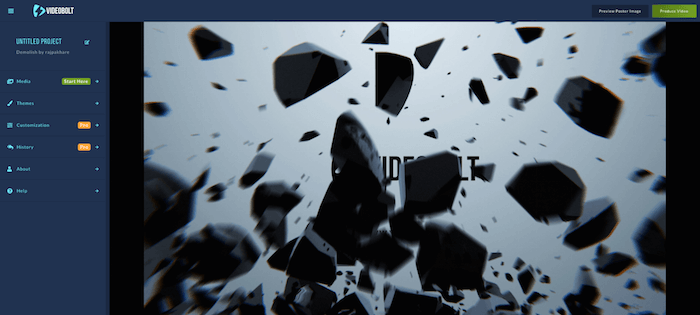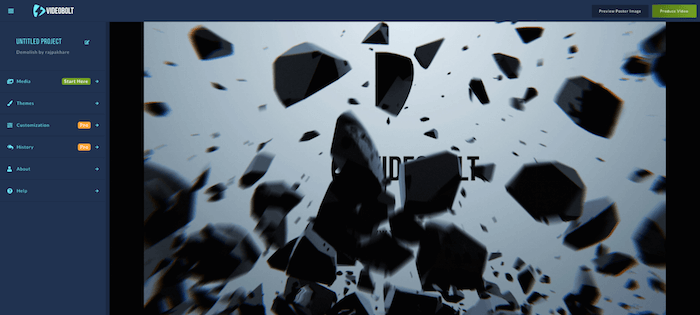 IntroChamp
IntroChamp brings in over 300 ready to be used video templates that you can choose and edit. The templates are good enough for the intro video.
You can select your template based on the category of your YouTube channel. The interface is quite simple and easy to use, so you don't have to be a pro to make a nice intro for your videos.
It is not free to use tool, but the prices are quite affordable.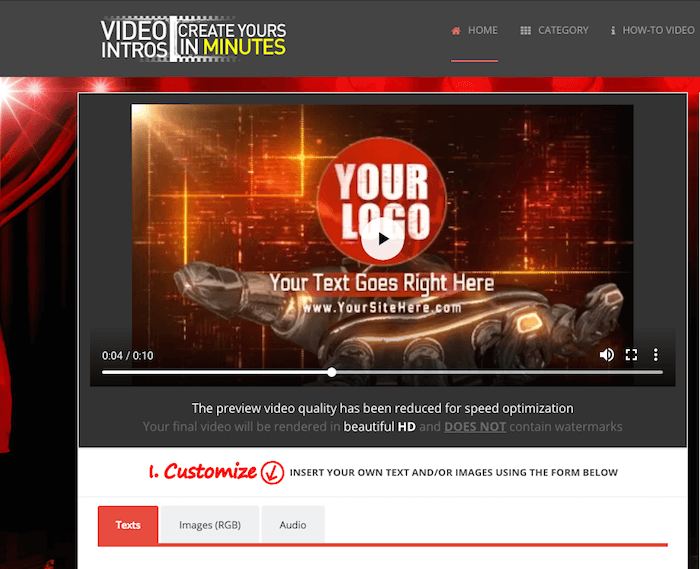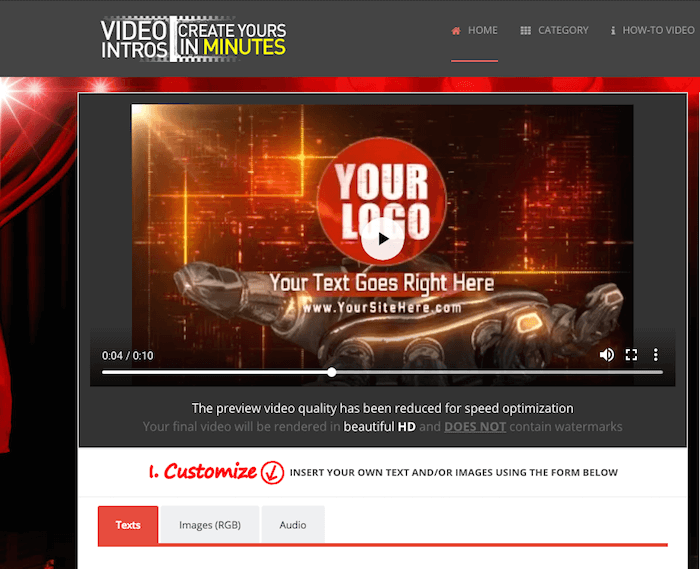 iOS & Android Apps for YouTube Intro
Now, let's have a look at some of the best apps for YouTube intro making. There are a few good options in the iOS as well as Android platform that will help you to create a quality intro for your video.
Intro Maker With Music
You can spice up your intro video with amazing music and other elements. You have teh option to choose from hundreds of templates that you can use for your intro video.
The app is quite simple and quick. In fact, this is a newbie friendly app that makes the process super simple like adding any content to a form.
All you have to do is to select a template, fill your data and get started. The video maker will automatically do a lot of things for you such as stabilizing your video, smooth transition. So, get your hands on this app and create a stunning intro video.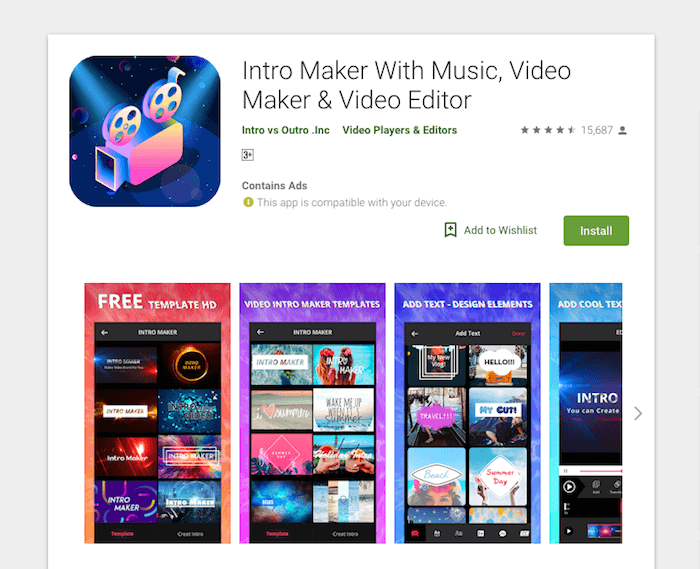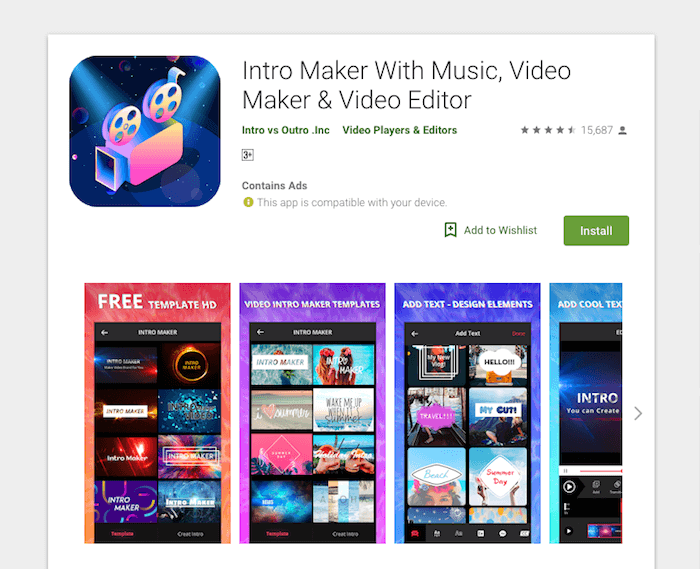 Legend – Animate Text in Video
A nice option to create animated text on your site easily and quickly. This app gives you the option to write your text and animate it to create your intro video.
You can write up to 100 characters and choose the animation, background option for the video. Other than the MP4, you can use it as a GIF file as well.
So, this app is good for social media marketing as well along with the video intro.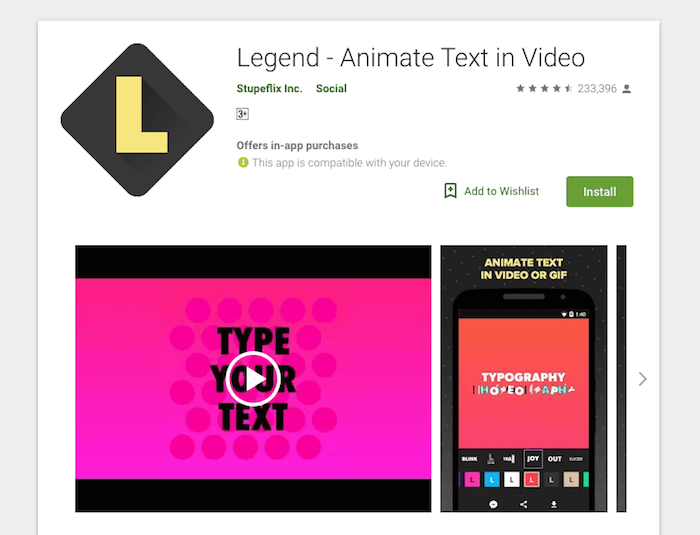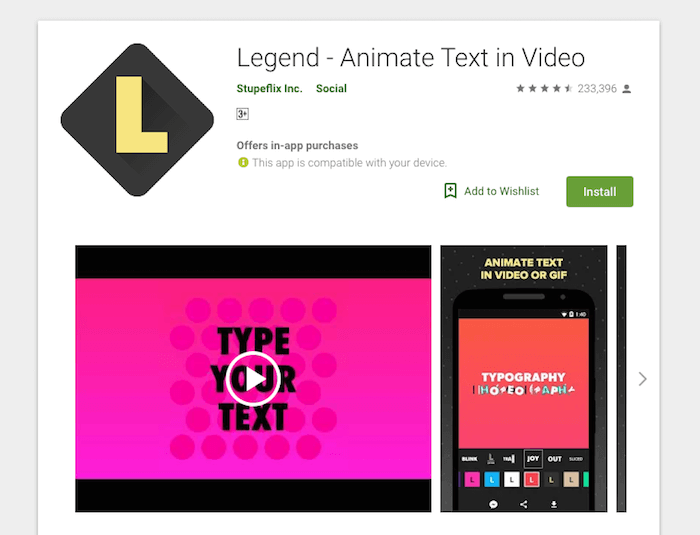 Video Editor
Another very useful video editor app that will also help you to create your custom video with an amazing background, effects, and styles.
You can use this app to create your videos for YouTube, Facebook, Instagram and other similar platforms.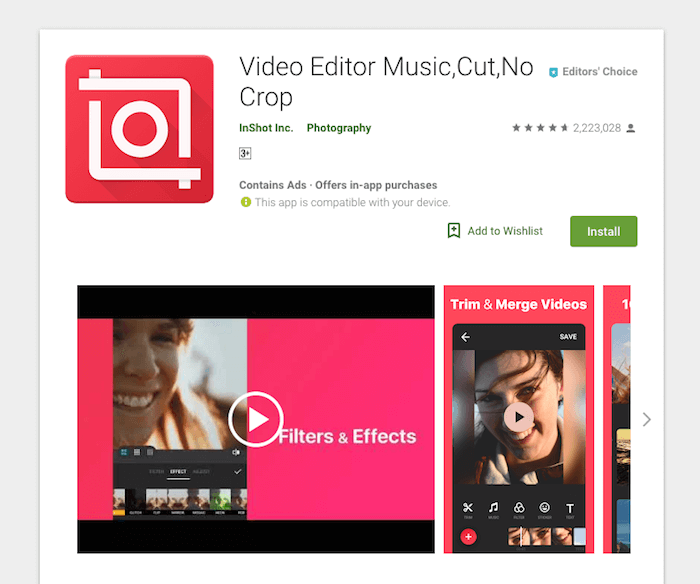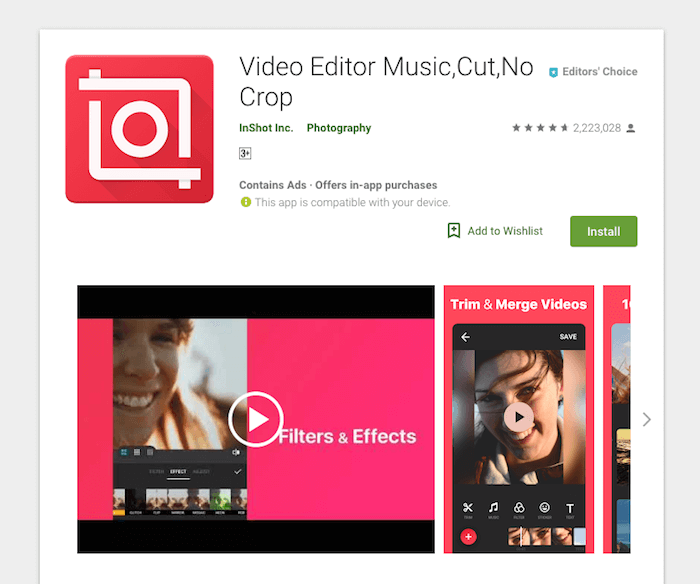 Intro Designer Lite
As the name suggests, this is an app to create stunning intro videos for you iMovie videos. This app has been downloaded over 5 million times, and you can get it from the Apple store.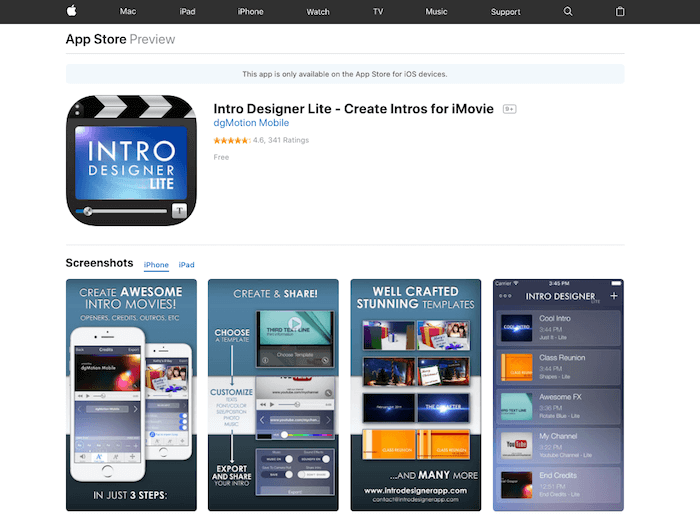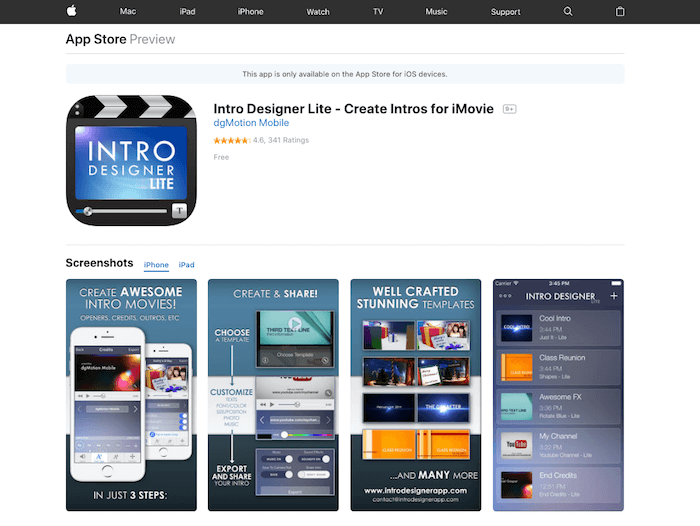 Final Word
The above-mentioned video tools are teh best options to create a professional looking intro for your YouTube videos. Use these tools to make a great impact on your video viewers.