If you are managing your own business, or if you are going freelance, then you might consider indulging in some of the best free invoice software.
Invoices, if you are not aware, are white seals that guarantee that work has been done and that payment is necessary for your efforts.
Besides this, invoices are also necessary for annual tax check-ups. In fact, maintaining proper invoicing can also help you save on taxes.
Now comes the question of making these invoices. First of all, if you lack appropriate skills, we will discourage you from preparing the invoices by yourself, as it can show off an unprofessional appeal.
Hiring another party to handle this work can also be seen as an extra financial burden.
And so, for your benefit, here we have put together a list of Invoicing software that can automate this process giving you professional-looking invoices for free.
So without further ado, here are the Best Free Invoice Software:
Top Invoice Maker Software
01

. Bonsai

Bonsai is a popular invoicing & payments solution for small businesses and freelancers. With Bonsai's online invoice generator, you can get paid faster by creating professional invoices in seconds with global payments and automatic reminders. Ready-to-use templates are designed to be both professional and stylish, so your invoices will always make a great impression.

Generally, a small business owner or freelancer needs to do everything around the business alone: managing the project from start to finish as well as managing payments.

So, Bonsai is software that can be your friend and automate the invoicing and payment part of your business, and more. Bonsai's invoicing is just a part of the complete product suite they offer to help you automate your business and grow in no time.

They cover contracts, proposals, CRM, client forms, scheduling, time & task tracking, invoicing & payments, accounting, taxes and even banking.

Bonsai supports global payments with 100+ currencies to choose from. No matter where you and your clients are, you can easily get paid.
Overall, Bonsai is a great software that can make managing your business & finances a breeze.

Join over 500,000 business owners and freelancers who use Bonsai, and grow in no time.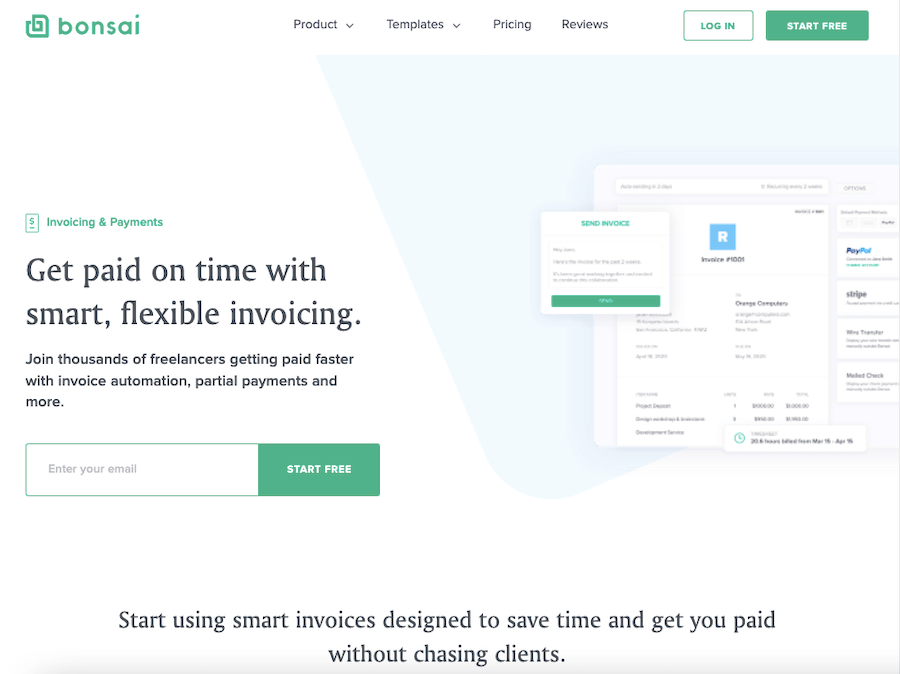 02

. Square

If you need to accept online payments, Square is a great tool that offers you an easy invoicing option through the web or mobile app.

You can download their invoicing mobile app for free and start sending your invoices. The app is very easy to use, just enter your client's email ID and the amount to send the invoice.

If you wish to customize the look and feel of the invoice and brand it with your business details, you can add your business logo and change the color scheme to match your brand to make it look more professional.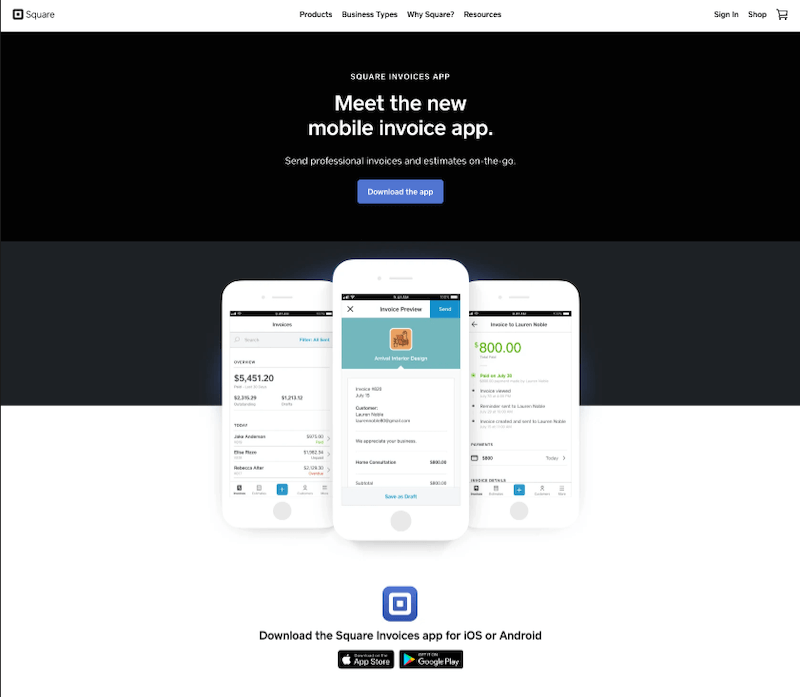 03

. Billdu

Billdu is a cloud-based software designed to help small and medium-sized businesses manage their invoicing processes. It allows users to create and send professional invoices, track expenses, and generate reports to gain insights into their business performance.

The software also offers a mobile app for both Android and iOS devices, enabling users to access their data from anywhere, anytime. With Billdu, businesses can streamline their financial operations and improve their productivity anywhere on the go.

Sign up for Billdu today to simplify your invoicing processes. With user-friendly software and powerful features, you can save time, increase accuracy, and gain valuable information into your business performance.
04

. Invoiced

Invoiced is one of the easiest to use, on-the-go solutions for creating your invoices. It is the most preferable solution for freelancers.

It comes with appropriate data fields which will let you insert your own custom logo, specify who the invoice is from, and who this invoice is to (the client name).

It also allows you to insert practically an unlimited number of items coupled with a field to specify quantity and rate. The total amount will be set automatically.

Apart from this, there are options to leave a customized note, add custom terms, change the currency, add discounts, and so on.

Once you have built your invoice, you can now send it through an email or simply download it directly onto your system.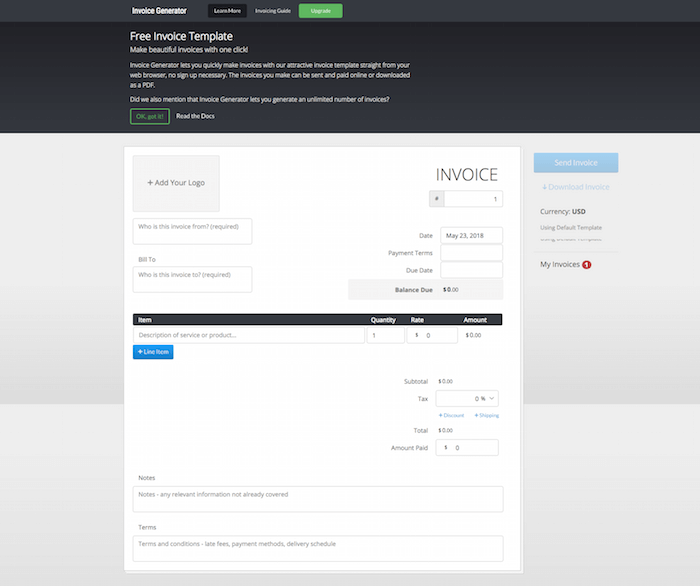 06

. Indy

The Indy Invoice Tool uses the industry's most trusted online payment solutions, and clients are one click away from paying using the method of their choice.

Indy is an all-in-one management software that helps self-employed people and small businesses easily manage their invoices. Invoice templates include all the info your clients need and give you the ability to add your personal branding.

You can link working hours directly to an invoice using the Time Tracker tool and save yourself time.

Using Indy, you can:

Bill your clients using Indy's Invoices tool. When you bring all your information into a single platform, Indy can help you move seamlessly through every aspect of your freelancing business management.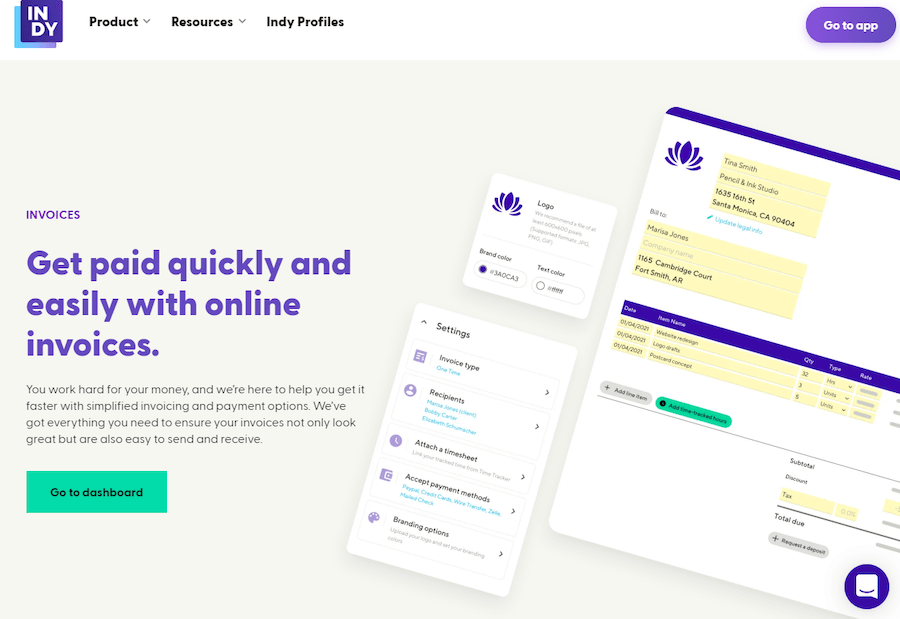 06

. PayPal Invoice

We know PayPal as an online payment processing platform. Along with that, it offers very easy and simple invoice generators. You can simply join the platform and start sending invoices to your clients.

You can refund any invoice if you need to. PayPal is one of the quickest platforms to get started and start receiving money from your clients.

Once you are logged into your account, you can click on the request money option and create your invoices. You can add your logo and brand details as well as your client's details so that everything can be tracked anytime in the future.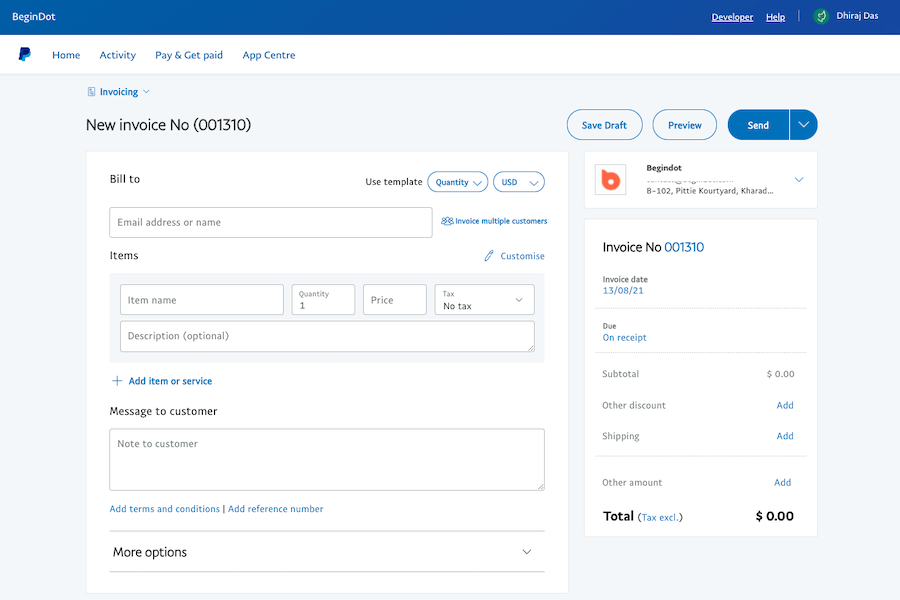 07

. Handdy

The Handdy invoice-generating tool has been gaining traction for small businesses over the years mostly thanks to its innovative "pay me now" feature.

The functionality sends an automatic reminder to clients to make the payment if the due date is approaching or it is already overdue.

Now the software does come with a free and paid version. However, the free one is more than satisfactory for freelancers.

It limits users' access to one person but allows them free forever access to create an unlimited number of invoices.

The only issue you might have with the free version of Handdy is that its logo will be attached to the invoices you generate with it.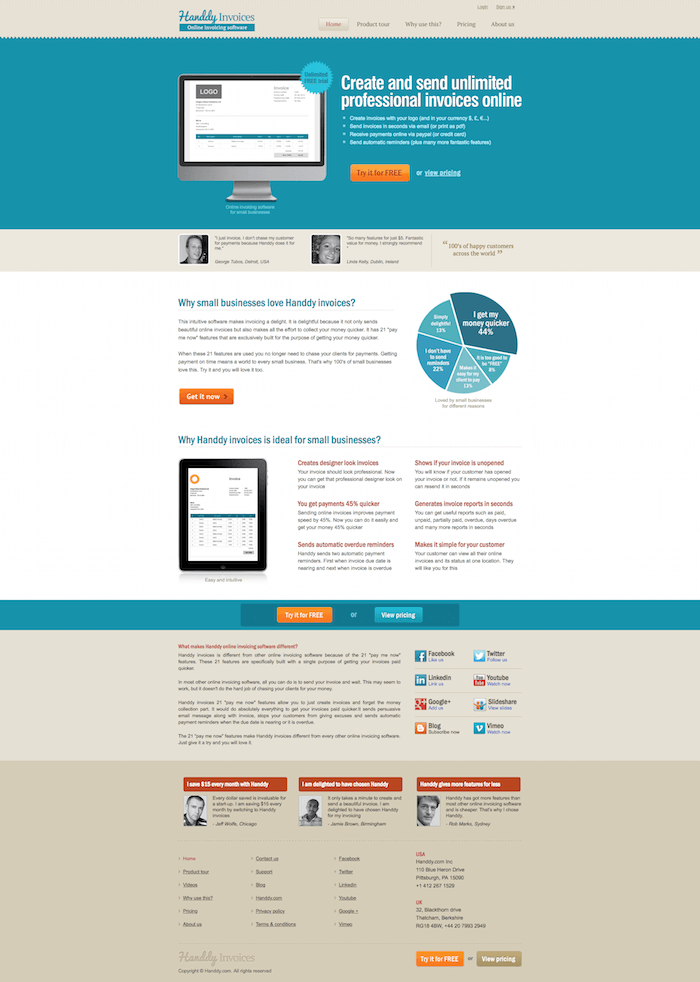 08

. Online Invoices

Much like Invoiced, Online Invoices carry pretty much the same features – the absolute necessities we expect from an invoicing solution.

However, it also comes with a bunch of ready-made templates which you can use as the framework for designing how your invoice is going to look.

Online Invoices, as the name implies, have to be used as a net-based application. However, the web app is responsive which means you can use it to create Invoices from your mobile devices if you wanted.

It surely brings portability to invoice making.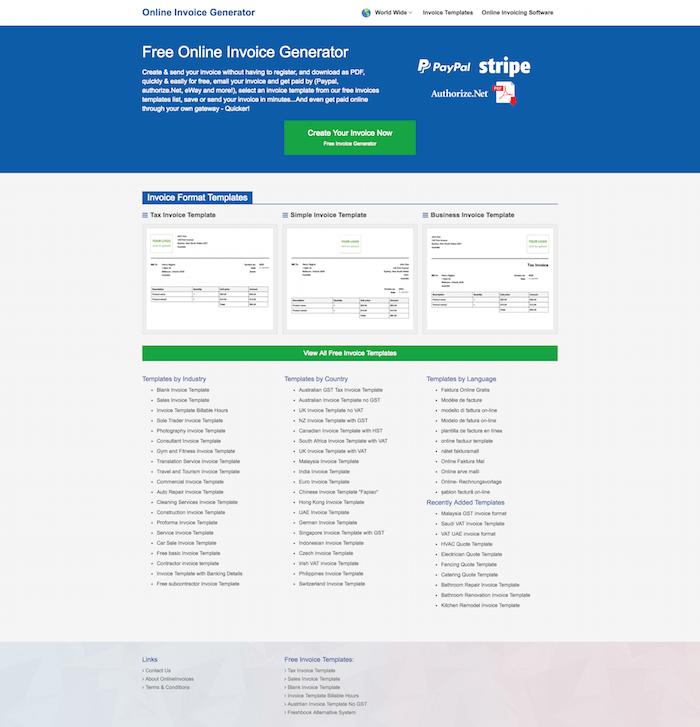 09

. FreshBooks

Next up we have FreshBooks which is a cloud-based service for invoice creation. Just like the above two solutions, here too, you get all the necessary fields to create a complete and proper invoice for your business.

However, one of the key standout features of FreshBooks is that it makes you follow a type of setup wizard. The site will basically guide you through the entire invoice-making process which makes sure you don't accidentally leave any field empty.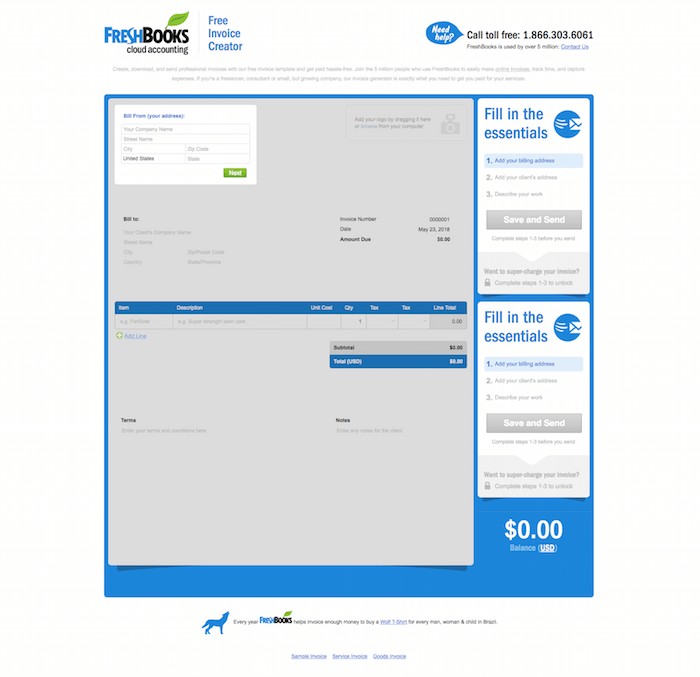 10

. Brightbook

Brightbooks is free to use invoicing generator and financial tracking software. You will have to sign up for a free account to start using their service.

Once you have created your account, you can then start creating your invoices and also use the complimentary instant insights and accounting software to import the banking statements that will let you see overall profit and loss.

Brightbook also provides the extra ability to add multiple users to use the software and allows you to tweak the security and privacy options for those users.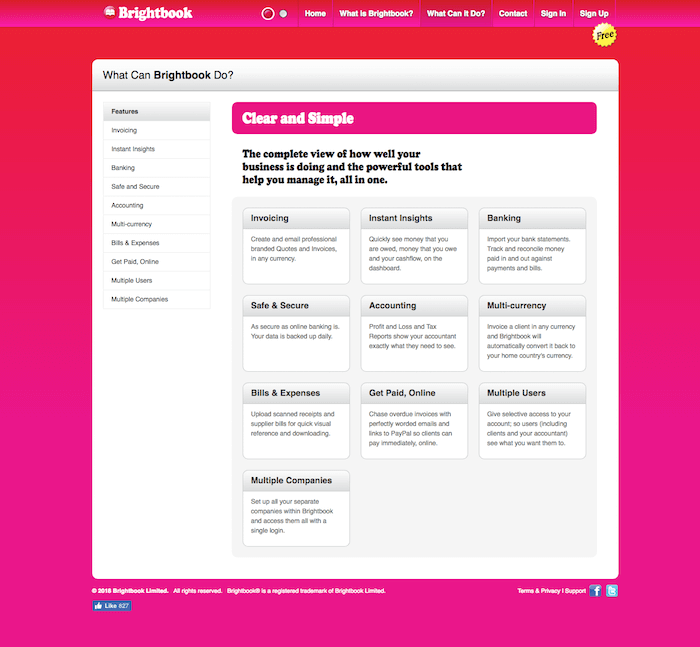 11

. Zoho

Zoho is a well-known company that delivers web-based business tools and SaaS applications.

Now most of their offerings do come at premium pricing, but if you are only looking for help with invoicing, had had a limited client base of around five people, Zoho has a 'forever free' plan waiting just for you.

Zoho's solution has great compatibility with other software like Google Drive, OneDrive, Dropbox, PayPal, Strip, and so on. It can also be used on Desktop as well as Mobiles with the same level of dexterity.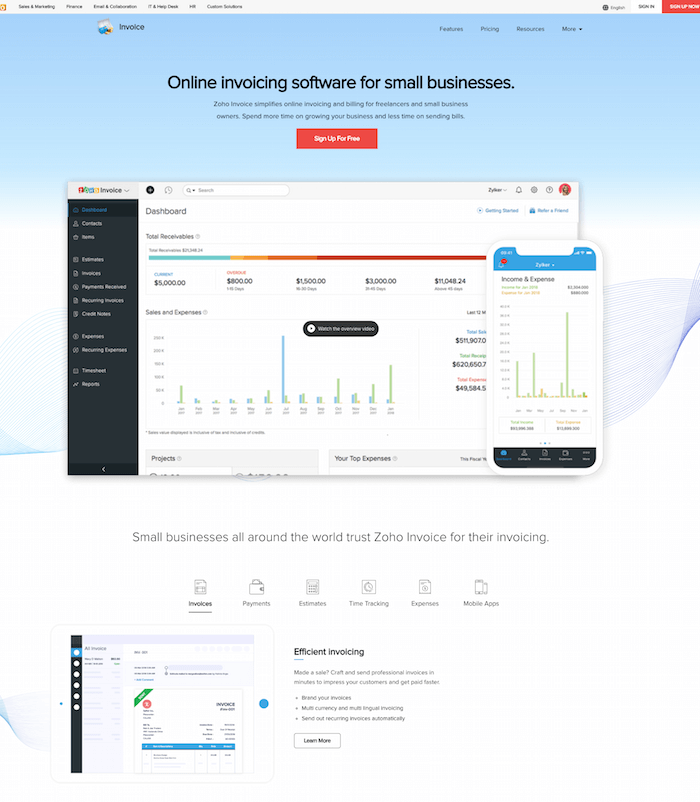 12

. Wave

Wave is another great cloud-based account platform that has been built for freelancers and small business owners. The web app offers a 100% free solution to unlimited invoicing.

Besides helping you create invoices, the platform also helps to track outgoing expenses, create business reports about your financials, helps to create and send invoices, connect your bank details, and so on.

You can also go ahead and add to its arsenal of features by investing additional funds. So it can essentially be looked upon as a freemium service.
13

. Invoice Ninja

Here is yet another premium invoicing platform that offers a free version. However, the free version of Invoice Ninja is more than adequate to handle most of your necessities.

You will get to create up to four different invoice templates, attach your company logo to all of them, integrate over thirty different payment gateways at your discretion, and much more.

You will be able to send your invoices via email and also get paid through the invoices.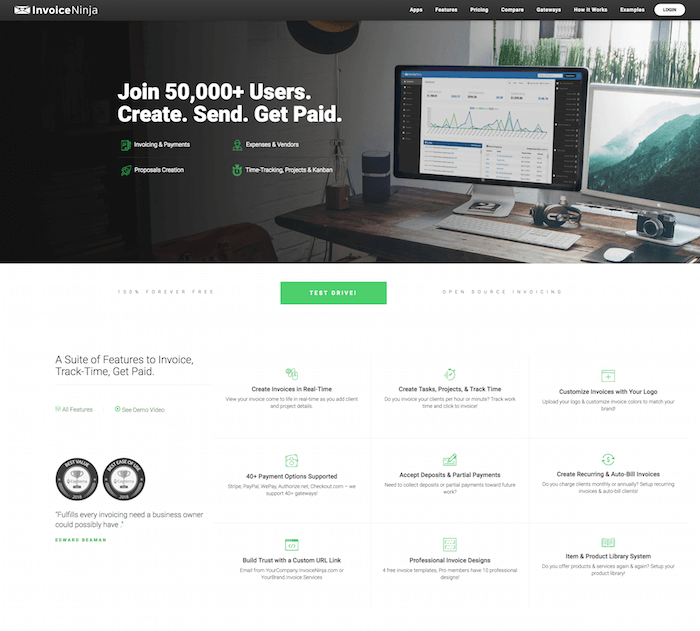 14

. Shopify

Shopify, yes the proprietary e-commerce platform that helps you build an online store, comes with its own invoice generator which bundles in all necessary functions for billing and collecting money.

Furthermore, you will have to consider that it is coming from one of the biggest eCommerce platforms on the planet.

Hence you can rest assured as its invoice generator is also designed to resonate with the industry standards when it comes to tax documentation.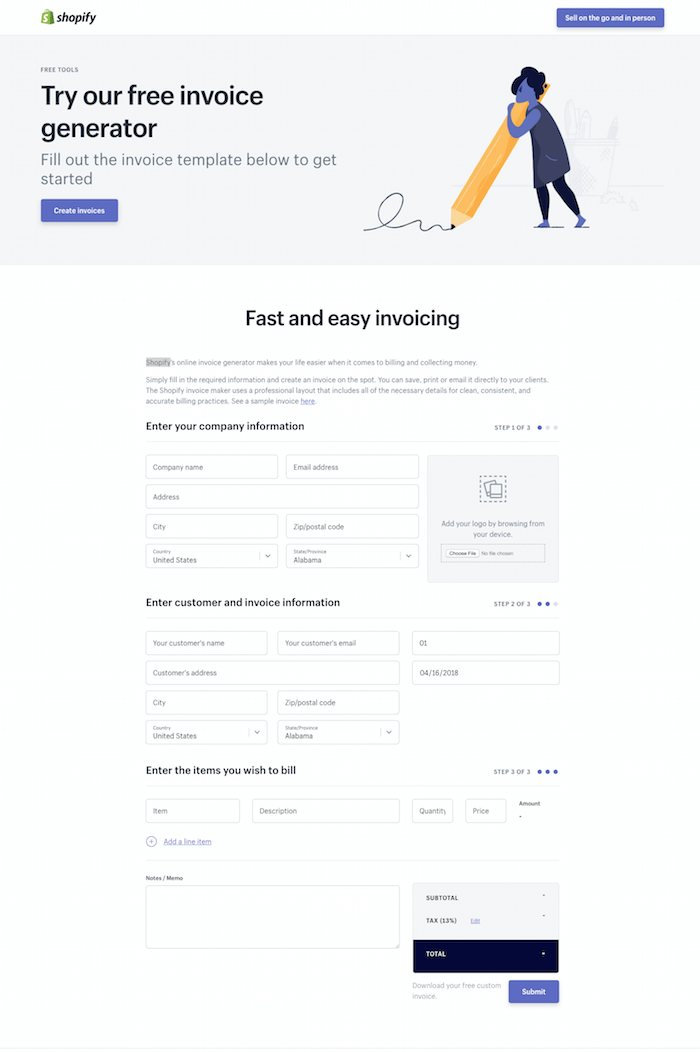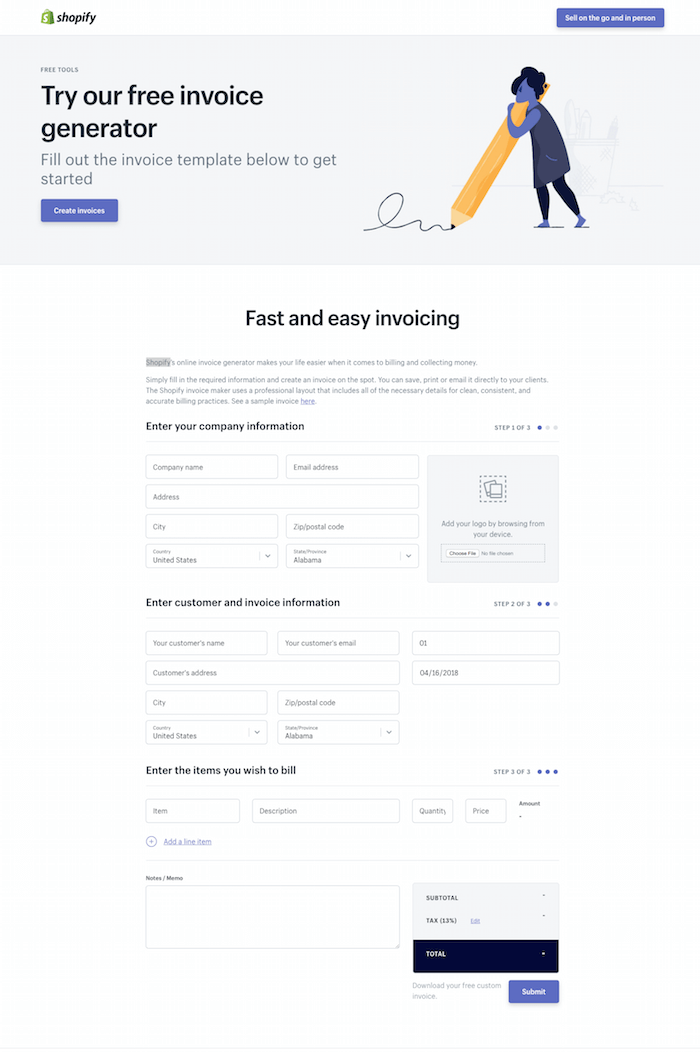 In Conclusion
So these were our picks for the top Free Invoicing Software. Do let us know which one you picked to use for your business and why.
Also, if you already have experience using one of these then also mention how it turned out. We would love to see you in the comments section sharing your views.