Do you run a digital marketing agency, content writing agency or anything other service-related business?
Well, we have recently released an HTML template that is precisely to highlight your services.
It is a clean and neatly designed template that will make your website look very professional.
And the best part is that we are giving away this amazing template for FREE. You can use your email ID to download the template from the link at the bottom os this page.
Now, let's see how this template looks and what it has to offer.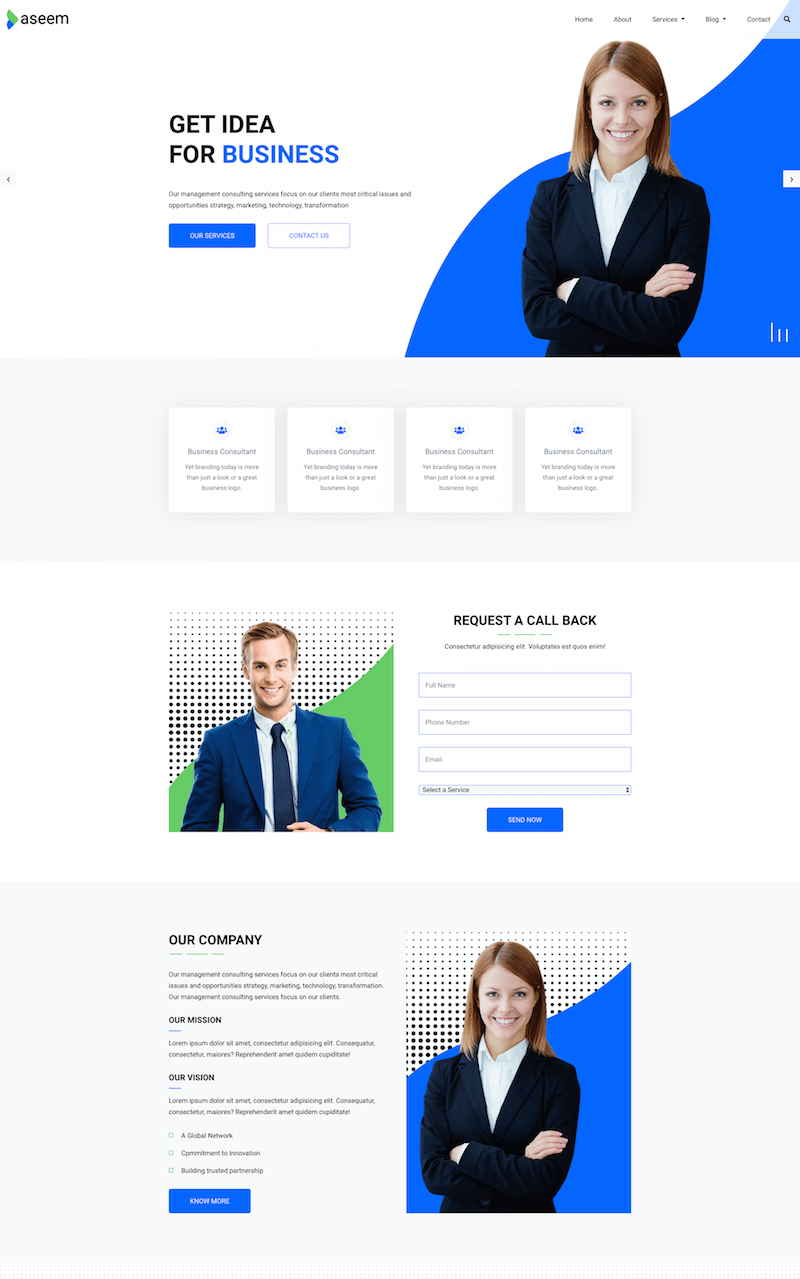 Top Features and Details
Aseem is a design created with the latest trend in mind so that your website looks as good as the best in the business.
Here are the template details
Header Section
The header section of the template looks very professional with the hero image and clear call to action.
You get the option to inform your visitors what your business is all about right on the header section and redirect them to the section or page you need.
You can use a single image
You can use multiple images slideshow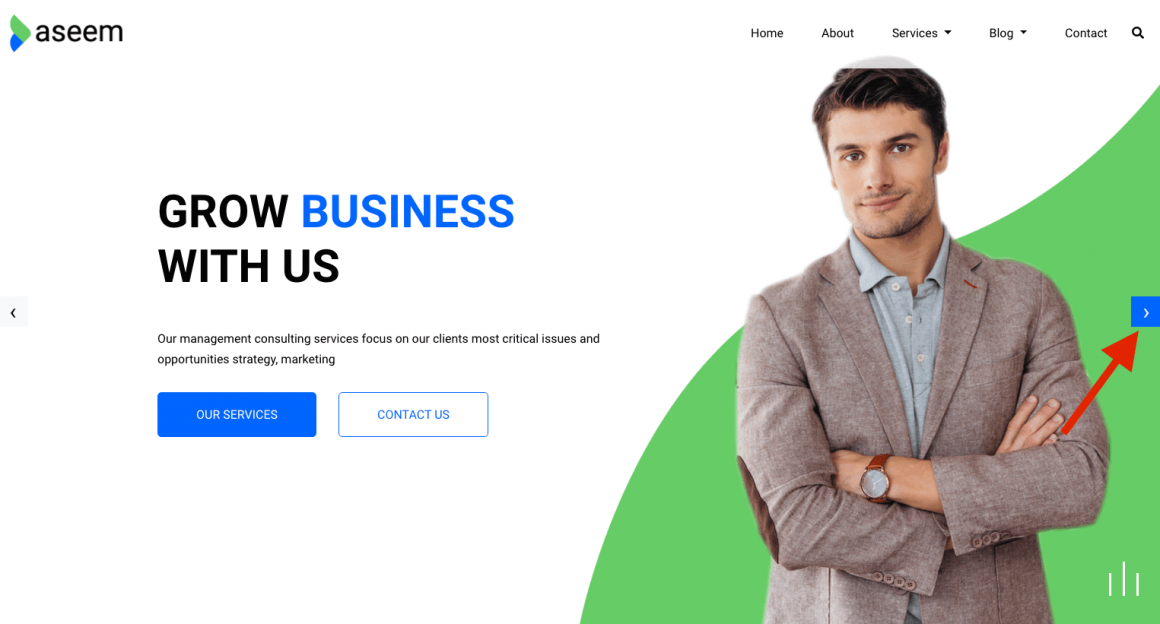 Just below the header, you will have a section where you can list the strength of your services, the focused areas and other important details that you wish to highlight.

Call Back Request
Getting leads is probably the most important part of any service-related business. The Aseem template gives you the option to set up a section where you can capture the requests from your visitors so that you are able to get the leads around the clock.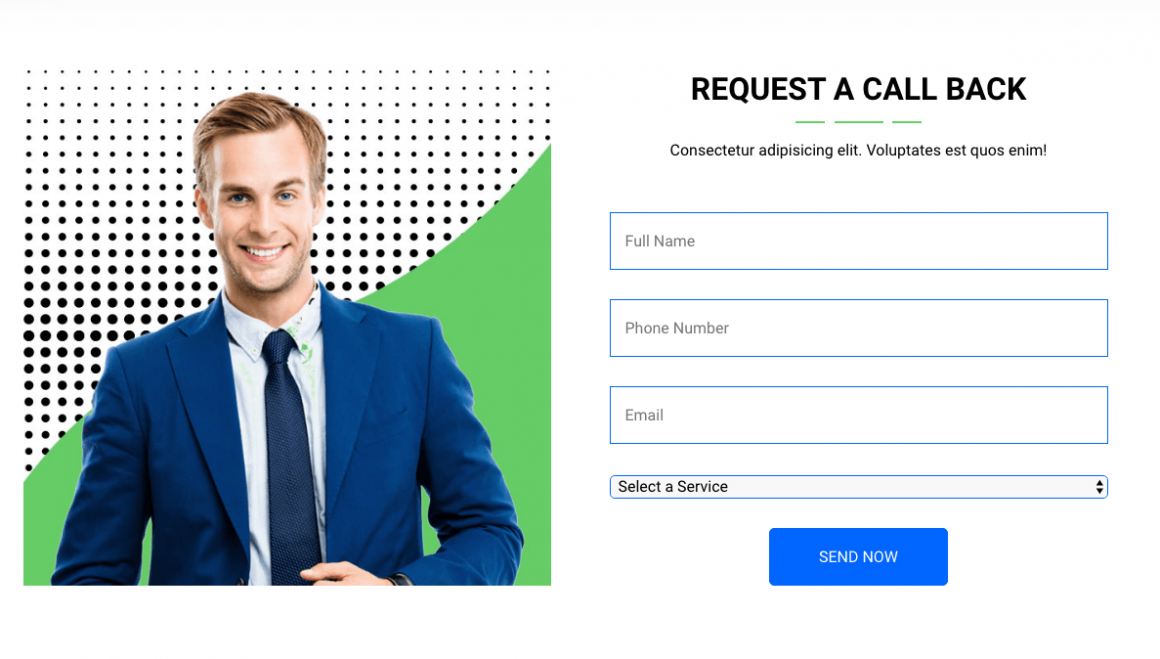 Showcase Your Services
This is the most important section for any service-related business. You have to display all the services that you offer so that your visitors are clear about the kind of business you are in and what they can expect from you.
We have created a beautiful looking service section on Aseem template that you can replicate for your business.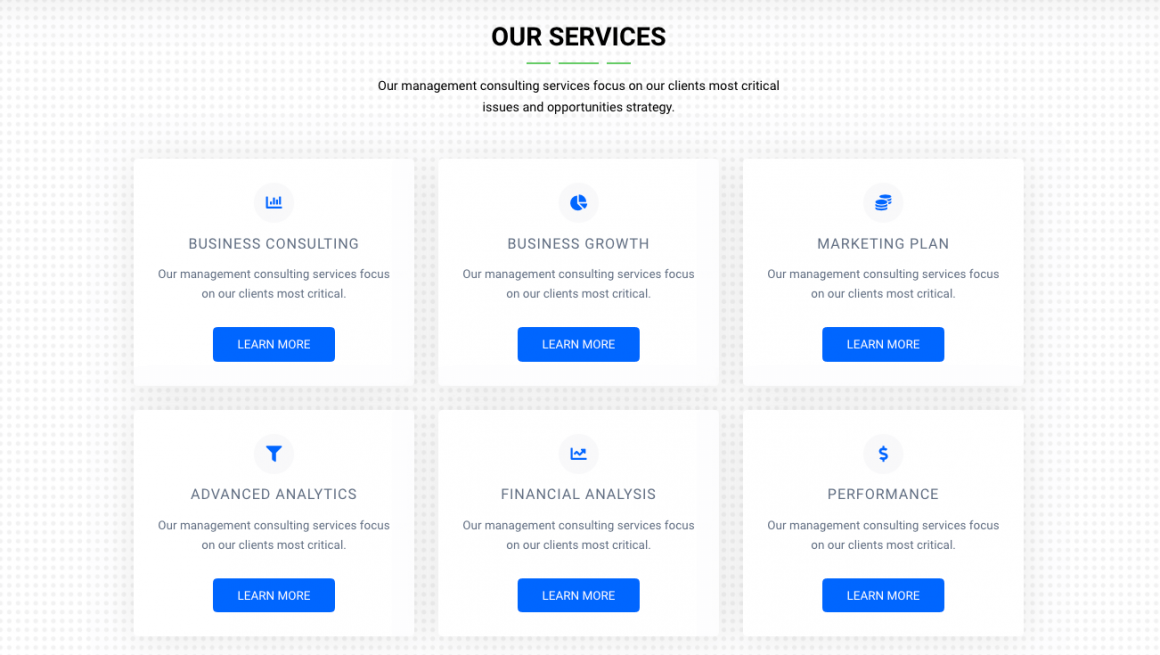 Showcase Your Work
When it comes to the service industry, your previous work becomes your testimonial. The work you have already done gives a sense of trust to your potential customers.
We have designed a beautiful showcase section in the template where you can display that work that you have already done.
You also have beautiful filter option that will make it quick for the users to browse through different categories.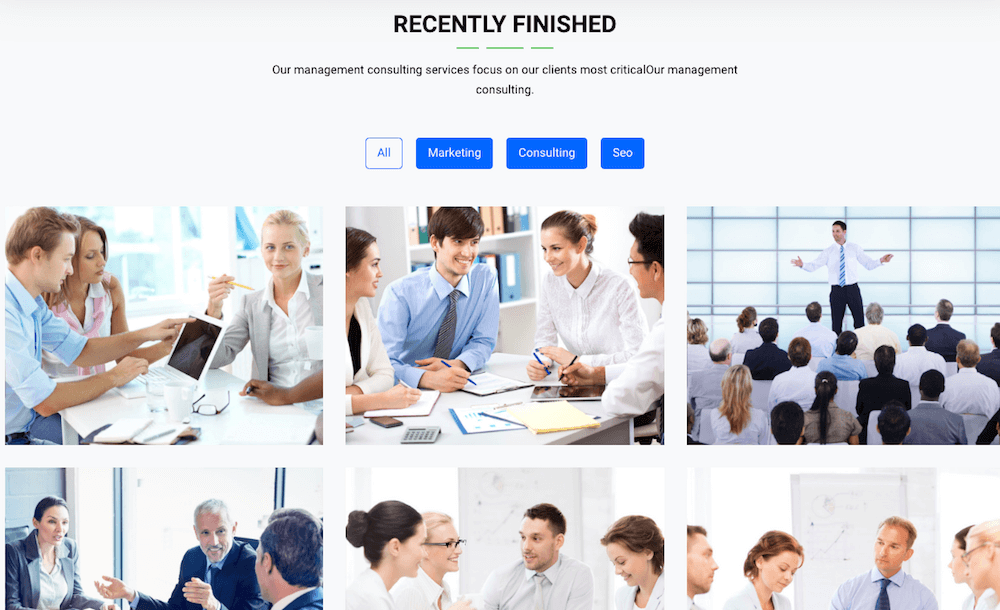 Pricing Table
You have ready to use pricing table that you can use to showcase all different packages that you are currently offering along with the details of the services that the customer will be getting under each of the package.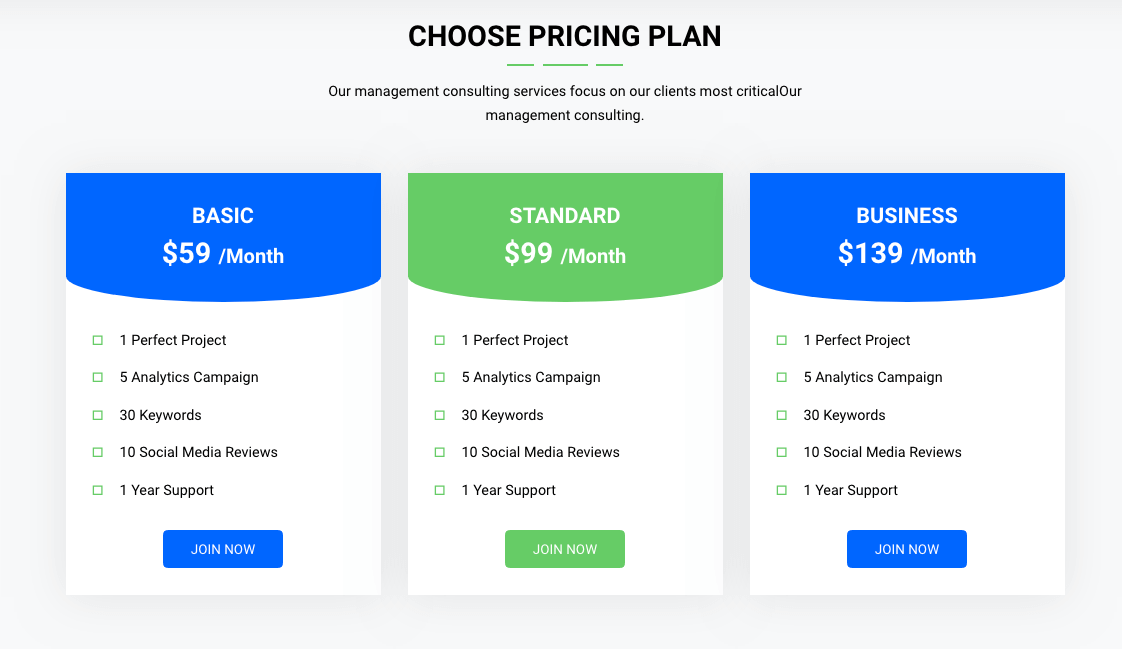 The Blog Section
The Aseem template comes with a blog section on the homepage and you will have a dedicated blog in the template. In fact, you will have two different layouts for the blog that you can choose.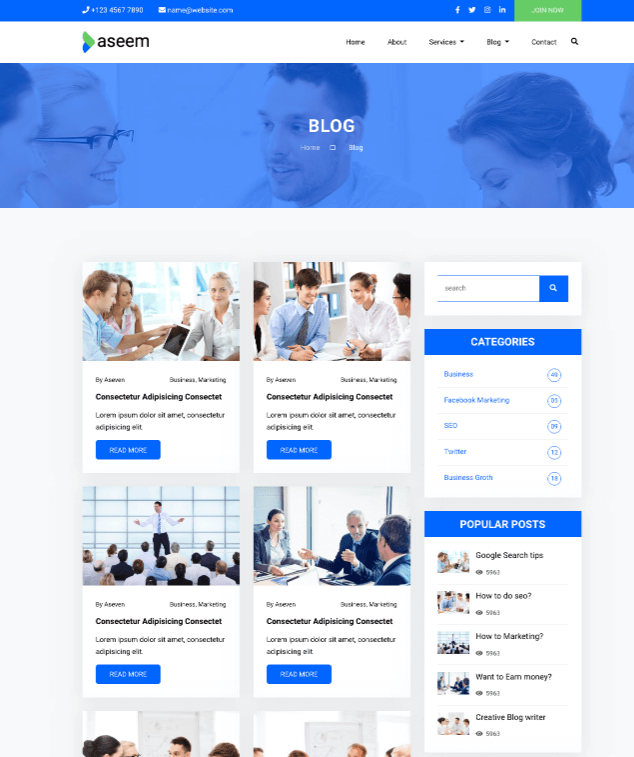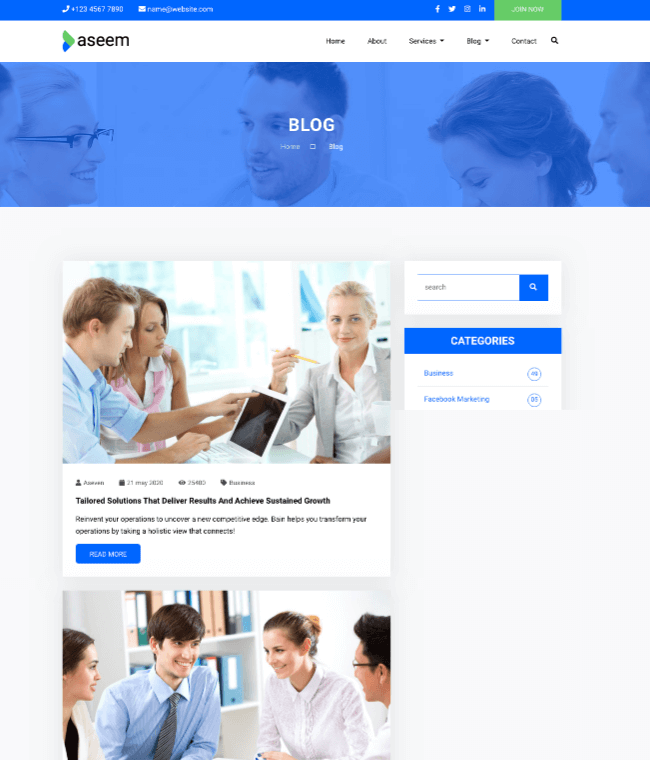 Download Details
Author: Begindot
Released: Sep, 2019
Licence: CC BY 3.0
Credit: The footer credit must remain
Remove Link: Contact us if you wish to remove footer credit