GoLogin Review Detail
GoLogin emulates a new digital fingerprint, also known as a device fingerprint or digital identity. The digital fingerprint consists of many configurations: timezone, fonts, plugins, geolocation, RAM, CPU threads, and plenty of other things, including WebGL and WebRTC data mentioned before.
Instead of transmitting your real data, the anti-detect browser helps you get on the Internet as if you're entirely another person sitting in front of another device. In other words, it doesn't just throw you into another place in the world but makes you 100% anonymous for sure.
When launching GoLogin, the software analyzes your real digital fingerprint and automatically generates a new one, so you don't have to tweak anything on your own.
The new fingerprint will be a bit close to yours yet slightly different. That way, anti-fraud systems will be having even a harder time detecting you, as putting up a new device fingerprint resembling yours creates a great consistency.
Where It Is Used
GoLogin isn't just an anonymization tool. You can use it in many fields where you need multiple accounts: affiliate marketing, token sale, dropshipping, betting, web scraping, SEO, crowd marketing, gambling, etc.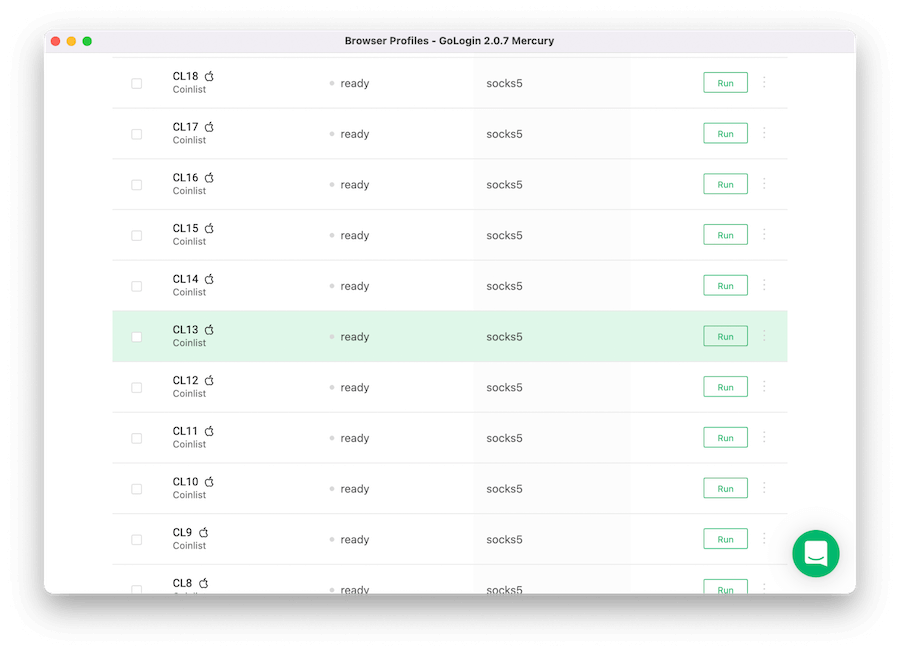 Say, right now getting to the very last round of an ICO sounds just like mission impossible. But if you are running at least 20 accounts at the same time, your chances skyrocket to almost 100%. Having more accounts increases your profit and diversifies risks.
Among the most advanced advantages GoLogin has over many other anonymization tools, including other anti-detect browsers, is cloud launching. In case you're too worried about your anonymity, you can use the GoLogin cloud instead of renting an additional virtual machine.
GoLogin comes with its own web browser — Orbita — which fully mimics the regular Chrome browser. The only difference one may find between Orbita and Chrome is that the former is more secure in terms of anonymity.
Another high-tech feature is a mobile app. It allows you to gain even more trust on websites — they find mobile users more trustworthy since more and more people prefer browsing the Internet on their smartphones.
GoLogin also offers solutions for teams, even huge ones. You can invite as many teammates as you wish, creating thousands of different digital identities and operating your accounts together from the same platform.
On top of that, if you are good at coding, you might as well try programming robots, making your work automatic and turning it into a great source of passive income.