Want to improve your Instagram engagement instantly? Read on.
As we move into 2022, the dynamics of social media platforms continue to evolve. It goes the same for Instagram.
Since its launch Instagram with its parent company Facebook has emerged as the most intriguing platform and, it's estimated to have around 1.38 billion users in the coming days. With this said, Instagram remains one of those social media platforms that shouldn't be ignored.
Engagements are crucial when it comes to growing on the platform. Instagram has added several new features and marketing tools in addition to all its existing features and tools for better engagements.
But, getting the desired engagements and meaningful traction is not as easy as it sounds. There is already a huge number of well-established users on the platform and hence, in addition to ordinary efforts, you need to know of certain ways to stand out and shine amidst the crowd.
We know that you can do so by taking the assistance of the best sites to buy cheap Instagram followers and other engagements. Well, you are right. But, in addition to these, you also need to implement certain strategies to get better and fast growth. 
Here's another resource to get real Instagram followers to your account.
Ready to get started? Here are 5 Ways to Improve Instagram Engagement Instantly:
Post Quality Content Consistently
If you want to boost engagement rates, you should always remain active. And, posting consistently at regular intervals will help you do so. You can either go for consistent 1-2 posts a day or post on certain fixed days in a week. This will help your feed stay fresh and relevant.
This will also help your audience to stay connected and encourage them to engage on your profile. Posting rarely will severely hamper your engagements rate and, you'll definitely lose a lot of followers.
Instagram is a visually driven platform and this will never change. You need to make sure that the content you're posting on the platform is of great quality.
By quality, we mean that content should have proper filters, perfectly positioned, tones, editing style, sound, etc. The algorithm rewards aesthetically pleasing content in the form of more engagements.
Experiment with Instagram Reels and AR Filters
Since its launch, Reels have emerged as a shiny star on Instagram these days. Today, nothing can beat the popularity and potential of IG reels, when it comes to improving engagements on Instagram instantly. Also, don't forget about IGTV. You can go for reels for short videos and IGTV for long ones.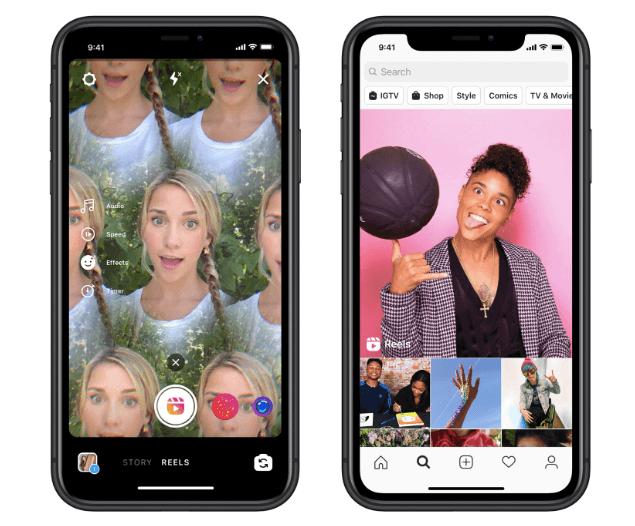 Recently, Instagram opened up the creation of AR filters and since then, it has taken the app by storm. You would be surprised to know that some of the best-performing filters are getting over 1 billion views.
AR Filters have great appeal to young users and there is a growing industry around it. So, make sure that you use them and even create your own AR Filters to skyrocket your engagements.
Use Right Hashtags and Trends
Hashtags are one of the most effective ways to improve engagements. Hashtags allow you to get engagements from the existing audience but also encourage users outside the audience base to engage.
You should use both generic hashtags like #halloween or #fashion and specific ones like #halloween2022 or #streetfashion. Also, make sure that you include trending hashtags to boost engagements.
The choice and the number of hashtags used are very critical. You can find the right hashtags by using some of the best hashtag generator tools. This will make your posts more discoverable and trackable for users to engage with them.
Collaborate and Host Giveaways
You can always look forward to collaborating with influencers, creators, and others to reach out to a wider audience. Collaborating will help you go beyond your existing audience reach and attract more engagements.
Also, you can host contests and giveaways at regular intervals. This is a very powerful tactic to build trust and loyalty among your audience. This will generate more engagement than regular posts. You can host giveaways where users need to enter the contest by engaging on a post such as following, liking, tagging friends, etc.
Post at The Right Time
You might have got everything right but still, you may fail to drive proper engagements if you're not posting at the right time. You should know about the peak times to post on Instagram.
This is the time when your audience is highly active and will engage more than compared to any other time in the day. Post times can vary wildly depending on various factors such as country, niche, type of audience, etc.
Final Thoughts
As you will implement these aforementioned strategies for a while, you'll realize that your Instagram journey is never over. Efforts required to achieve the desired engagement on Instagram are very daunting.
There might also be times when despite everything being right, you will not able to see any improvement In your engagements.
For such cases and even in ordinary scenarios, you can always buy Instagram followers to maximize your Instagram's potential. So, no matter what, you can always have real engagements such as likes, shares, comments, etc., coming.