If you have a business and you're trying to build an online presence, you've probably learned a thing or two about SEO and PPC already. You may have already used them to promote your business. But have you maximized their true potential?
Making the most of SEO and PPC could give you relevant leads, profits and better Search Engine Results Page rankings. Combining them and having them work together for you will certainly increase the traffic on your website.
So whether you're a neophyte in the biz or a seasoned entrepreneur who just started using Google to your advantage, this piece is for you. This is how SEO and PPC can improve your business overall.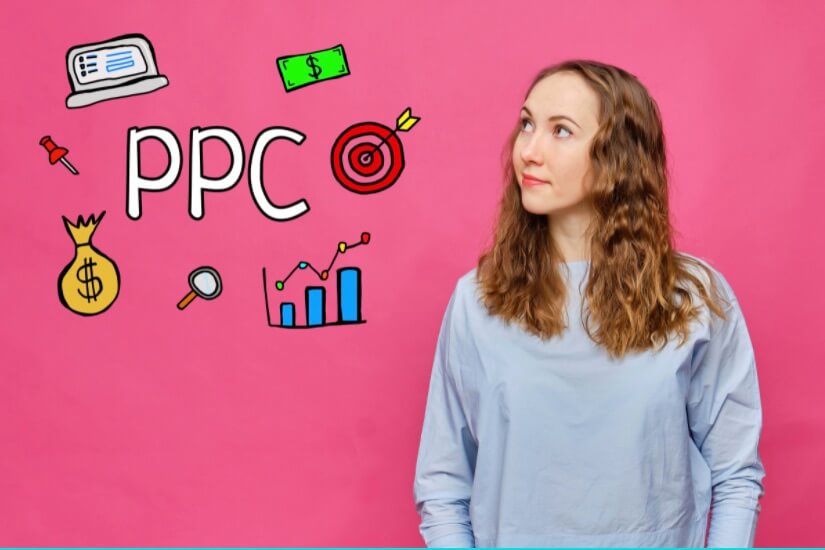 01

. Improve Your SERP Rankings
While landing the top results in Google for your business is always advantageous, it's not the only way to do it. Keep in mind that covering a significant amount of real estate in Google is also key.
Getting that high-ranking search listing then combining it with a Google ad, you are increasing your chances of getting searchers or users to click. Increasing your visibility in the Google space also creates a sense of authority for your company.
02

. Provide Faster Feedback on Your Keywords
Working on your SEO keywords can sometimes feel like a gamble. Because you can't know right away whether the keywords you used are effective.
But if you put PPC into the mix, it's a whole new and improved strategy. That's because PPC campaigns can give you quick results regarding the performance of your keywords.
Incorporating PPC campaigns will also allow you to test out keywords that you aim to target. Then you can use the results from your PPC campaigns to shake things up a bit in your SEO strategy.
03

. Allow You to Gather More Data on Your Users
With SEO and PPC in the same game plan, you will learn what kind of keywords the users use that drive more traffic to your website. So if you think that the current keywords in your campaign don't deliver the results you're looking for, you can change your tactics.
You can also apply this strategy on social media by using laser-focused PPC ads. This will allow you to get a picture of who your target audience is.
The data you gathered from your users can be used to see what kind of leads you may have slipped your attention. After identifying those leads, now you can create content that is tailored to your customers.
04. Build Brand Awareness
PPC ads will certainly help you get the word out about your business. Also, PPC ads allow you to decide which landing page on your website that the visitors will click.
So, make sure to take advantage of this by choosing the landing pages that are originally designed for conversion.
05. Help You with Remarketing Strategy
SEO work gives you more traffic to your website. But you might be disappointed because you see no conversions. Meaning, consumers see and click on your ads but they don't buy. But you have nothing to worry about because it doesn't mean that your marketing strategy is a failure.
Your consumers may not be ready yet to buy. So all you have to do is remarketing. in the form of PPC ads. What happens is that Google displays your ads across its entire network including YouTube to remind its users about a potential purchase.
This way, prospect consumers will not forget about you. When the time comes that they're ready to buy, you're on the top of their mind.
06. Help You Save Money
With the results readily available, you can tweak your SEO and PPC campaigns to cut your ads budget. For example, if you landed the top rank organically via SEO work, you could cut down your PPC ad spending for certain keywords. Especially if paid competition is not that tight.
On the other hand, if paid searches don't give the results you want, you can shift your attention to SEO content that will drive organic results. This way you don't have to spend more money on the PPC ads that don't work.
However, this is not the ultimate process that will give you the best results. According to Google, organic searches don't necessarily replace the PPC ads. So do this only when necessary.
07. Allow You to Reach Local Customers
If you've taken advantage of the SEO and PPC magic, you can get the attention of nearby shoppers because local searchers will probably see your Google ads, your My Business listing, and your content.
This strategy will benefit service-based companies most or those shops that have physical stores.
08. Give You Space in the Google Shopping Feed
Rather than a separate landing page for your product, Google Shopping allows you to drive your PPC ads into the product itself. The Shopping feed will display your product, the product title, and other basic info like product image, price, and reviews.
Normally, if your product appears on a listing and someone clicks it, they will be redirected to the item's page on your website. But if Google Shopping displays your item, it will show up in the shopping tab in Google's results.
Note: This article is created in association with Pixelrush, a well-known digital marketing agency. If you are looking for marketing and ad support in Australia, Pixelrush can be very helpful. If you don't have any idea yet as to how much it will cost you to do the SEO and PPC ads in Australia, click here.