Oh, SEO. No business can avoid it any longer, and over the years, many people have learned to do it themselves—to a certain extent.
Many marketers, entrepreneurs and business owners finally grasped that content marketing is key. They learned to build pages with the right keywords, and finally updated their metadata.
While all of that is great, it's not a guarantee that you'll show up on the first page of Google. If you've been continuously putting out blog posts and have 'optimized' your landing pages with keywords, but still don't see any results—chances are you're trying to optimize the wrong things.
Keeping Up With the Search Engines
The rules of SEO are continuously changing. While SEO experts are trying to understand the algorithm, the algorithm itself has already moved on to learn a new trick. How can you possibly keep up?
It's important to know that there's no point in applying fancy, difficult techniques and tactics if the foundation isn't great. A lot of things are often overlooked, and they are blocking your results. So let's look at them today.
What you won't find in this article: a button to press or switch to turn in Yoast, WordPress, or wherever you manage your SEO that will give you overnight results. Nor will there be any tricks that will grow your website traffic insanely and instantly.
What you will find: advice that looks beyond keywords and content, and dives deep into the wishes of search engines. Instead of only focusing on what will bring in traffic, we'll look at what will help you drive conversions. Sounds good? Thought so.
Why SEO matters
It's not just about getting a lot of website visitors—you want to convert. An estimated 40 percent of all web traffic starts with a search query—so if you're not on Google, you'll miss out on a lot of potential clients.
From all those leads coming from a search query, 14.6% seal the deal. If you look at print or direct mail advertising, the close rate is a mere 1.7%. The first page of Google, that is where the magic happens. Luckily, you don't need magic to get there. Here are five tips.
01. Know What Works for Google—Right Now
Every few months, Google rolls out a new update. In every update there are specific features that are added or improved.
For instance, in April 2021 they presented an update that impacted websites that publishes reviews. In order to rank highly, they now need to make sure that the content is written by an expert in the field.
Updates like this are part of two important Google principles in their Search Quality Evaluator Guidelines: E.A.T and YMYL. Two big reminders that you shouldn't be writing for search engines, but for your visitors.
Let's start with E.A.T, which stands for Expertise, Authoritativeness and Trust.
YMYL stands for, brace yourselves, Your Money or Your Life. Yes, Google means business.
This type of content could impact the reader's happiness, safety, health or financial stability if it is presented deceptively, or if it's simply wrong, for instance. These types of pages need the highest E.A.T. to rank. Curious to see if your website falls in the YMYL category? You can check it below.
As you can see, you can no longer trick the SEO lords with just keywords.
Many people underestimate how smart Google actually is. How it doesn't count keywords, but almost reads an entire blog—judging writers on how much sense it actually makes.
What I'm really trying to say is, if you want to win in search engine optimization, write less for the search engine, and more for the humans. Search engines are like gatekeepers and only want what's best for your readers. If you please them, they will reward you.
A great example of working with Search Engines instead of manipulating them is working with long-tail keywords. Long-tail keywords are keywords or key phrases that are more specific.
They are also longer than good old keywords. Instead of 'running shoes' someone who really is ready to buy is more likely to look for 'best running shoes for muddy roads'', for instance. They're a bit harder to write with, but the results speak for themselves: the average conversion rate for long-tail keywords is 36%.
Yes, they get less search traffic—but remember: we're focussing on SEO practices that conversion here.
02. Speed Up Your Website
Now we've established that SEO is about more than just using the right words, let's look at some of the other metrics that search engines will take into account when creating rankings.
First up: page speed. If your page loads slowly, people are more likely to leave. Search engines will see that as a sign that your website isn't as valuable as they hoped, and you'll get recommended less and less as a good source.
People simply have no time to lose. If a page takes more than 3 seconds to load, 40% of them will move on. That will show in your revenue stream as well.
A one-second delay in page loading speed can cause no less than 7% loss in conversions.
03. Link More
Because linking matters. Internal links, external links—all of them do. Let's start at what seems scariest to most people: external links.
Linking to other pages isn't bad, despite what many people think. You might worry they will leave your page, but it helps the readers, which should be your goal.
If you use relevant and authoritative resources in your content, search engines will pick up on how you become part of a network of trustworthy websites—who link to each other, because it simply makes sense. At the same time, it is a huge help if websites or influencers in your field also link back to you.
Then there are inbound links, which are often overlooked—but are yet another way you can help your readers get the most out of your content. They make it easier to navigate your website. With that, you build a link profile that Google can make sense of, putting you on the shortlist for that first page.
04. Say It With Infographics
Got another long blog post full of interesting facts and stats in the works? Pour the most relevant data into an infographic—it's great for your SEO.
Again, it's about helping the reader make sense of your content. And since 65% of people are visual learners, infographics are the way to go. They help with link building and earning organic inbound links—if you use them right.
If you're better with words than designing visuals, don't worry. With easy-to-use infographic makers you can quickly capture the essence of your next article in a picture.
Once you like what you see, add an embed code to your website that allows people to easily copy-paste your infographic into their own websites—while automatically linking back to its source.
Another reason to use infographics is ranking in image search—which shouldn't be ignored. This Google channel is also used, don't forget. It's one of the SERP features, so check the SERP for your target keyword. If it contains an image block, then an infographic could boost your traffic.
Apart from adding ALT tags, don't forget to compress your infographics (and other images) as to not ruin those fast loading times you worked so hard for. All these tips work best together!
5. Reassess the Structure of Your Site
If over the years your business and with that, your website have grown, it's probably smart to take another look at the structure it has now.
If you help your visitors navigate more smoothly, you will lead them to the check-out faster. Plus, Search Engines will reward you, too. Here are some practical tips regarding structures:
Plan and test your structure. Whether you're starting fresh or making adjustments to your website, map out what the structure will look like and try the pathways you create.
If you have a lot of resources on your website such as blogs, articles, tutorials and more, that's great. But, consider using knowledge base software to organize it properly. That way it becomes easier for you to add content for your SEO, and it looks better for your visitors.
If you have category-based pages, treat them as a homepage and give them their own keywords and content. This will help people and search engines alike find what is most relevant—without having to comb through a mix of content.
Don't forget to also create structure in your URLs, for instance:

Category pages: yourwebsite.com/category/
Sub-categories: yourwebsite.com/category/sub-category/
Product pages: yourwebsite.com/category-sub-category/product-name
This will help search engines find their way on your website.
It's not just the structure of the big picture—your entire website- but also the structure of individual web pages. Make sure your H1s, H2s and H3s are in place and add Schema markup.
How Long Will It Take to See Results?
Here's what you need to know about how fast SEO 'works': it isn't something you can 'do' once, and then it'll have long-lasting effects. Keeping content up to date and publishing new content is just one of the key aspects of making sure your SEO stays up to speed.
Second of all, it isn't a quick fix.
How quickly you can notice results depends on the state your website was in, the changes you've made, seasonal trends in search queries and your competitors. Expect it to take 6 to 12 months to see real results, such as increased organic traffic.
Author Bio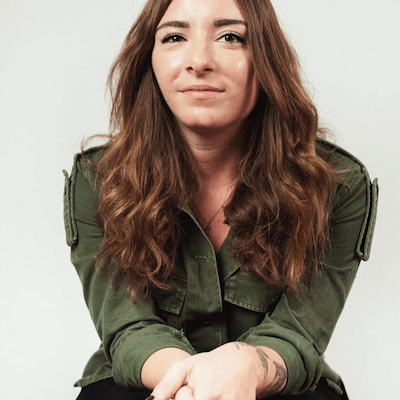 Vicky Frissen is a freelance copywriter based in Barcelona. She helps brands and businesses like Skale stand out from the crowd by putting some personality in each piece of copy she writes—whether it's a 1,000-word blog post or a short and snappy Instagram caption.