The prevalence of artificial intelligence (AI) in today's business world has changed how many companies approach SEO. As AI continues to evolve and advance, it will have an even more significant impact on SEO for the foreseeable future.
In 2023, AI will majorly impact how businesses craft their SEO strategies and optimize their websites for search engine rankings.
Companies that want to stay competitive must be prepared for the changes AI will bring and start taking steps now to ensure their success this year.
How Digital Marketing Companies Prepare for AI-Driven Trends
Digital marketing companies are already preparing for the impact of artificial intelligence (AI) on SEO in 2023. AI has been making headlines since its inception and is expected to play a major role in SEO within the next few years.
AI is rapidly becoming a force in the U.S. digital marketing industry. Marketing companies invest heavily in training their teams to use AI and machine learning algorithms to improve SEO results.
They are also developing new strategies and techniques to understand better how search engine algorithms prioritize web pages.
In Australia, experts are already deep in studying how AI can enhance SEO strategies and what digital marketers will need to do to take advantage of this new technology.
For example, platforms such as Impressive Digital SEO Experts in Sydney, Melbourne, and Perth are embracing automation, allowing them to quickly execute various tasks, such as content creation and data analysis.
Similarly, in most other countries, AI is going to play an important role in local as well as general SEO.
Focus on Quality Content
Search engines will prioritize websites with high-quality content in their search results. Companies should focus on creating more engaging and informative content that resonates with their target audience, which will help SEO efforts in the long run.
Analyze User Behavior
AI can provide valuable insights into user behavior and how people interact with websites. Companies should use this data to create more personalized experiences that meet the needs of their target audience.
In addition, they should consider using AI-driven tools to identify potential opportunities for optimization and target users more effectively.
Monitor Competitors
AI-driven tools can help companies track their competitors and gain insights into their SEO strategies. This data can be invaluable for developing an effective SEO strategy that stands out from the competition.
Additionally, companies should use AI to detect any changes in the strategies of their competitors to ensure they stay ahead of the curve.
Optimize for Mobile
With more people accessing the internet from their mobile devices, companies should focus on optimizing their websites for mobile.
This can include using mobile-friendly themes and responsive design elements and leveraging AI to create tailored content optimized specifically for smartphone and tablet users.
Leverage Voice Search
AI continues to evolve, and voice search and natural language processing are becoming more and more important for SEO success. Voice search is growing in popularity and functionality, allowing users to ask questions conversationally.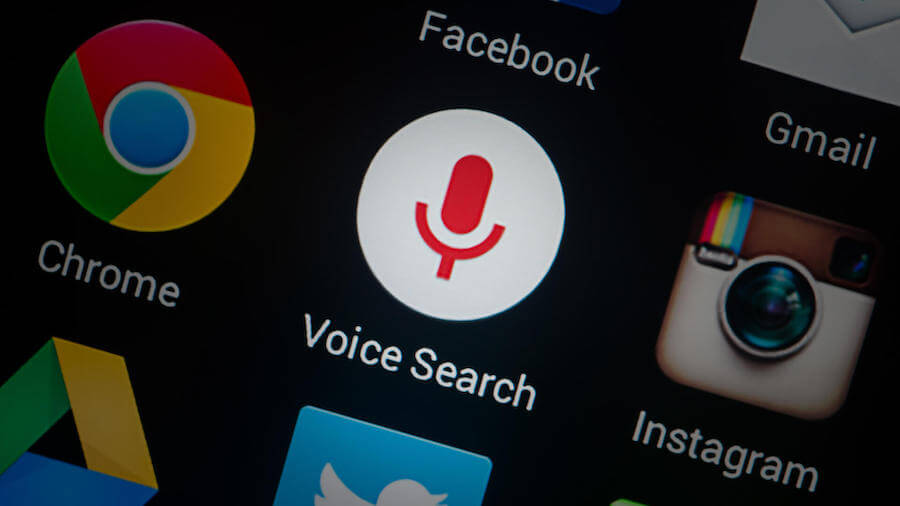 Companies should ensure they optimize their websites for voice-search queries by targeting long-tail keyword phrases and ensuring that their content is easily understandable by voice search engines.
Creating content specifically for voice search users, such as FAQ pages and other conversational formats, is also important. This content should be optimized with short answers, featured snippets, and structured data.
Utilize Machine Learning
AI and machine learning are quickly becoming powerful tools for SEO professionals. Machine learning algorithms can be used to analyze data and uncover trends that would otherwise remain hidden.
This information can then be used to optimize websites, target new keywords, discover backlinking opportunities, and more.
Companies should utilize predictive analytics and natural language processing tools to gain valuable insights and stay one step ahead of the competition.
Monitor AI-influenced Metrics
As SEO continues to evolve, traditional metrics such as keyword rankings become less important in favor of AI-influenced metrics. Companies should focus on user intent, content relevance, and other signals that are favored by search algorithms.
Further, they should pay attention to how their content performs across multiple channels, such as social media and voice search. By monitoring these metrics and adapting accordingly, companies can ensure that their SEO strategies remain effective in the future.
Integrate AI into Your Strategies
It can be used to streamline and improve various aspects of SEO, from keyword research to link building. Companies should look for opportunities to integrate AI into their strategies to get better results with less effort.
For example, they can use AI-based tools for keyword research, content optimization, and link building. Additionally, AI-based solutions can be used to automate mundane tasks such as data analysis and reporting.
Reassess Content Strategy
As AI becomes increasingly important for SEO, content must be tailored to a much narrower audience.
Companies should assess their current content strategies to ensure the content is properly optimized for search engine rankings. This may include using natural language processing (NLP) to create more tailored content to search engine algorithms.
Also, focusing on keyword optimization and ensuring that the content is easily readable for search engines are important considerations.
Stay Ahead of the Curve
AI continues to evolve and become more integrated into SEO strategies. Thus companies need to stay ahead of the curve. Companies should take the time to research new trends and technologies to stay competitive.
Final Thoughts
Following these seven steps, businesses will be better prepared for the future of SEO and how AI will impact their strategies.
With an understanding of the current trends and a plan in place, companies can ensure they remain at the top of search results as AI continues to evolve.