Small businesses account for 99.9% of all US businesses and 64% of new jobs created in the US. Many of these remain small, content to cater to their target clients and strike a perfect balance between material and personal success.
They enjoy having a "family-like culture" and prefer to deal with smaller costs and easily trackable metrics. Other small businesses, however, reach a level at which more staff and resources are required. They are on the verge of moving up to medium-size but need a little push.
If your small business has skyrocketed in success, and you wish to transition to the next level, the following strategies may help.
Considering Changing Your Business Structure
As you expand, hire more staff, and make more sales, you may need to consider changing your organization's legal structure. The most common small business structure is sole proprietorship or partnership.
The main advantage of this structure is being your own boss and having full control of your business. There can be various drawbacks as your business grows in size, however. For instance, personal liability for business debts is greater, and you have to obtain income tax on all net profits.
Finally, it can be harder to attract investors, which is a big setback if you require more resources and staff. For many small businesses that become medium-sized, an LLC is an ideal structure, because it has limited liability protections, thereby protecting the personal assets of business owners.
Exploring Northwest Registered Agent LLC reviews and reviews of other companies is important to make an informed decision. Reading reviews is important before making your choice, as agents are responsible for aspects such as formation, privacy, annual report reminders, and more key tasks.
Learning to Delegate
Delegating not only enables you to focus on strategic issues but also makes your team feel empowered and trusted. It additionally recognizes the fact that despite being the boss, you recognize the unique knowledge and skill that specialists in your team can bring to your business.
Great leaders harness the power of delegation to the full, as they don't fear losing control. When delegating, keep the words of former Microsoft executive, Steven Sinofksy in mind: "When you delegate work to a member of the team, your job is to clearly frame success and describe the objectives."
Keeping Staff Motivated
Staff retention is key if you are to leverage the power of a well-oiled, experience, close-working team. While going bigger undoubtedly necessitates the hiring of new staff, make sure your old staff is motivated, promoted, and updated.
Continual learning is vital so that all staff is aware of new technological and procedural developments in your industry.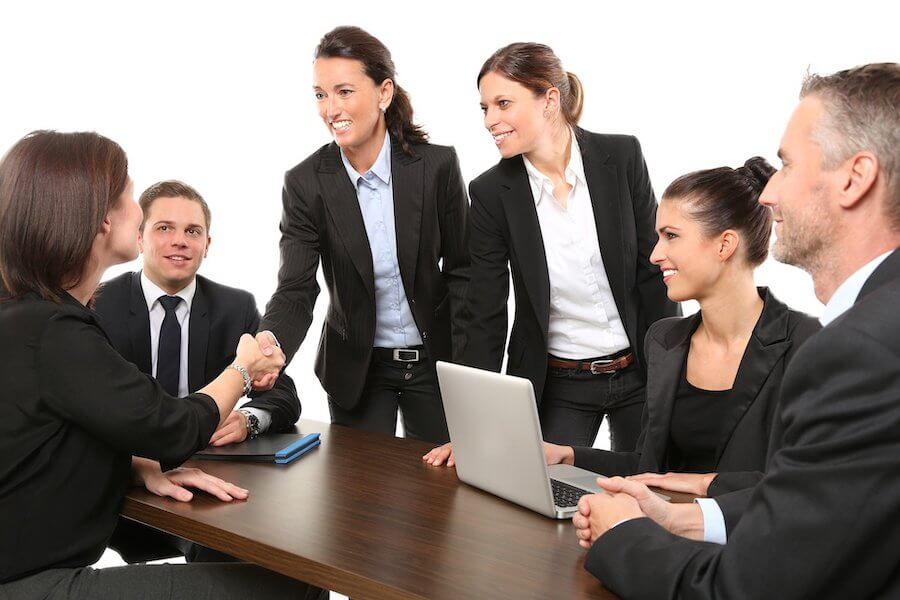 Exploiting Your Existing Niche
The ability to tap into an existing niche is a cornerstone of success for small businesses. You can stay true to your essence while exploiting our niche to the full.
You may need to move into new markets and make geographical and industrial changes. Finding better ways to fulfill your current niche is much easier than identifying and connecting meaningfully with new ones.
Strategizing Your Focus
As you expand, you may deal with distributors in more than one state or country. Ensure that your focus is strategically adapted to the size of all relevant markets.
Consider if your current distributor network is working optimally, or if you can benefit from trying to get your products in retail stores and similar. Priority also needs to be given to digital channels, social media, and influencer marketing.
By placing too much time and effort into aspects of your business that are not providing the return you need, you could be creating an insurmountable obstacle to business growth.
Business expansion is an exciting time in an entrepreneur's life, and it one that is characterized by vital changes. Founders need to concentrate on legal aspects first, including the transformation into an LLC to protect their personal assets.
Although many legal structures are available, an LLC is said to provide the perfect balance between a small business and a large corporation. Expansion additionally involves hiring and retaining the best staff.
Your existing team is part and parcel of what brought you success, so ensure they are duly promoted and given the responsibility their experience and training require. Make sure that old and new staff alike are kept motivated through continual learning.
Prioritize areas like digitization, which are in constant flux. Once you have the perfect team, you know you can easily delegate tasks without worrying about things going awry. As part of your strategy, analyze how many hours and how much effort you are giving to specific projects, distributors, and channels.
It might be time to change how you distribute your products. Finally, stay on the top of your game in terms of your digital marketing strategy. Determine the right channels and devices to cater content to, so you can keep existing and new clients engaged.