Do you struggle to draft your academic papers? You may have difficulties framing your ideas into a coherent whole. If these scenarios seem familiar, you're not alone.
Many students realize that problems arise when teachers assign a specific paper type. It must follow a predefined structure. They either lack organization skills or have no prior experience writing essays.
You can try many techniques to improve your output. These methods include careful planning, argument development, and revising. To help you out, we offer you a five-step strategy you can use to keep track of your work. Keep reading and start drafting your A+ essay!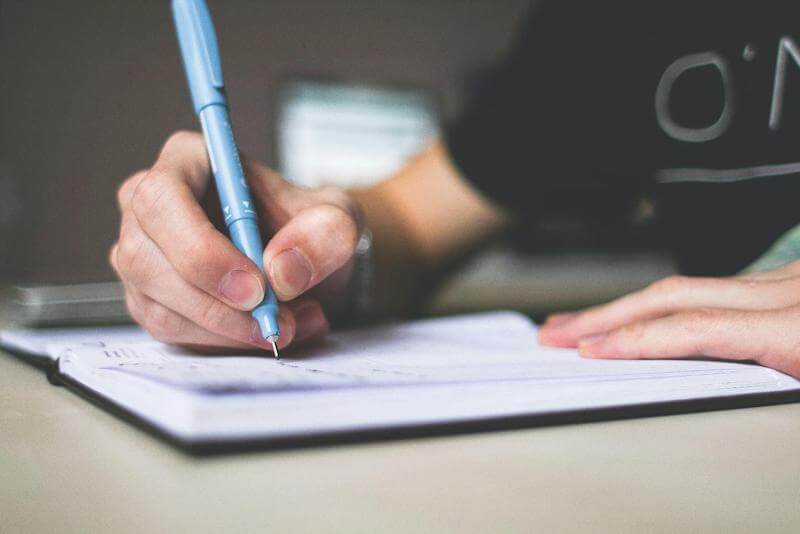 Pick a Topic You Like and Define Your Purpose
The first challenge you'll face is the topic choice for your paper. The theme must present a dilemma or even a trilemma that raises discussion and argumentation. Moreover, what you write must provide relevant answers and evidence for your standpoints.
Trying to define the main focus of your work can be overwhelming. Sometimes it is much more difficult for students to decide on the topic of an article than to write it. An essay is a complex and responsible work requiring a careful choice of topic and further analysis.
In such cases, essay examples from PapersOwl of ready-made papers will come to the rescue, which will help determine the desired motion vector. The site can also help you shape your paper's objectives and set guidelines and limits on what to include in the essay.
Brainstorm Anything You Can Find on the Topic
As trivial as this step might seem, it is critical for writing. In short, avoid putting pen to paper unless you've listed all your arguments and counterarguments with relevant examples.
Also, ensure you can back up your claims with credible sources that you need to give credit and reference.
For instance, if your paper attempts to resolve an issue, jot down three different solutions. If it is a 'for and against essay,' find the upsides and downsides of the problem you're handling.
Regardless of the topic, this element is essential because it will open a new world of possibilities to explore.
Organize Your Thoughts
Once you have all your ideas in one place, it's time to put them in the perfect order. Your essay must have a logical flow of thought, and the arguments should run freely without burdening the reader. A wall of text is a no-go, as well as paragraphs that mix concepts and ideas.
In most cases, you'd start with the most convincing argument and then continue with less appealing ones. Another technique to arrange your ideas is to take a chronological approach if your essay type allows this. Alternatively, consider writing a cause-and-effect or classification paper.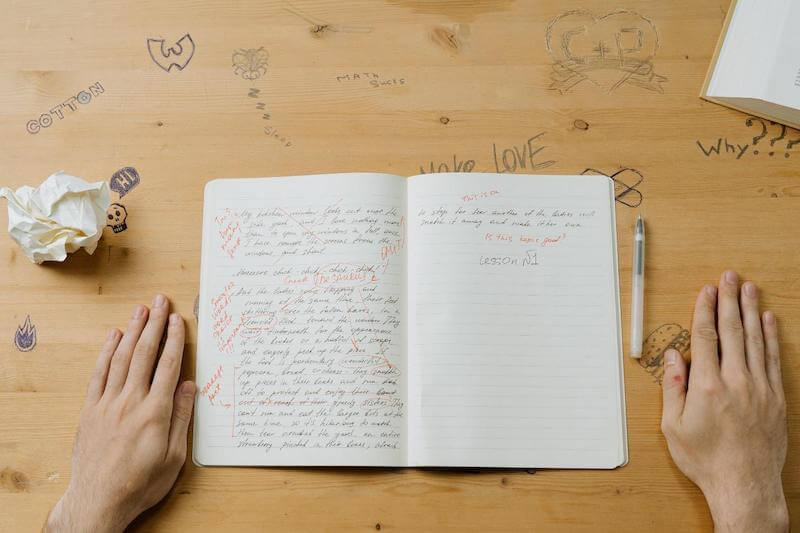 In addition, you'll have to eliminate less valuable pieces of information and include only engaging and enlightening data. However, don't be afraid to trim details such as stats or scientific findings that steer away from your central position.
Most importantly, this step involves creating the outline. The layout doesn't have to be too narrow or lengthy but must include the most significant points you will elaborate on in the final manuscript. Defining your main claim is also a vital part of the outlining process.
Write Your First Draft
When your structure is ready, you set off to produce the first draft. Depending on your preferences, you can focus on the main paragraphs and then frame the introduction and the conclusion.
Since this process is non-linear, other students may start with the intro to get a clear idea of what to write next.
Your introductory paragraph should represent about 10% of the overall text length and include the thesis statement at the end. Without it, your audience won't know the point of your paper or what you intend to achieve with it.
The body paragraphs should list your arguments supported by evidence and examples. Ensure you discuss each idea in a different body segment, starting with a topic sentence. Also, avoid run-on sentences and keep your thoughts clear and coherent.
The conclusion is the final segment of your essay outline that binds everything said before together. It should also summarize your main points and never introduce new ideas. You should also end with a question that urges your reader to keep exploring the subject matter.
While writing, authors should always refer to the initial outline to ensure they don't go off track. Simply put, the layout is a framework that guarantees each paragraph has a central focus related to the thesis.
First of all, research the topic of the article. Sometimes teachers offer complex topics on which it is impossible to find complete and reliable material. Another tip is to avoid topics that are too common, and too much conflicting information will make your job easier.
Edit and Revise
The last stop before handing your work over includes polishing your working outline. So, once your draft version is complete, start reviewing.
Probably, there will likely be several areas to improve, e.g., topic sentences, punctuation, typos, and grammatical tenses. Proofreading out loud is the best strategy for spotting awkward structures.
However, recognizing problematic points isn't always straightforward. Moreover, you might struggle to provide enough evidence for a specific argument.
At this point, it's also wise to check whether you included the necessary transition words. Connecting your ideas and making the writing a coherent piece is important.
To Summarize
The outlining phase may be time-consuming, but it eventually saves you hours of staring at the blank paper. As a result, your writing will go smoothly, and you will achieve a better grade.
Most importantly, always study your topic before you pick the title. This way, you get the most challenging work done first. We hope our tips pave your way to a pleasant journey that ends with a well-developed masterpiece.