So you're looking for a guide that will help you decide which POS system is the best for your needs. So should you square in on the square?
Or shop on with Shopify? Jokes apart, we have put together a feature comparison of the two titans of POS systems in the American market right now – Shopify POS system and Square.
Let's get started!
Payment Processing
Product selection, the addition of products to the shopping cart and payment processing – in a nutshell, this is what an online store should be able to do. Shopify is an all-in-one online store builder.
It is one of those eCommerce platforms which have their payment systems, known as Shopify Payments. However, even the Shopify Payments system takes the help of Stripe to process payments from customers. On the other hand, Square is also a merchant aggregation service, much like Shopify itself.
In both cases, payments from merchants are put together and processed without giving each merchant a dedicated merchant account for themselves.
Read the Terms and Conditions of payment processing for Shopify, Square, and Stripe in details to learn more about this.
In Person Payment Versus Card Payment
Square is designed more for in-person payment processing than for online or card payments. It is suited for those with irregular online traffic, but a consistent stream of in shop customers.
This is mainly because there is no monthly fee involved. Square works well for mobile and food businesses. On the other hand, Shopify is built more for online and card-based payment processing.
Moreover, you need to pay a monthly subscription for using Shopify's POS System. On the other hand, if you do have enough sales to cover your monthly Shopify POS subscription, then you'll see that they have a lot of additional features that can be quite helpful.
Just one aspect is the theme collection that they have for online stores- the availability of beautiful themes is a cherry on the cake for retailers looking to get a foothold online.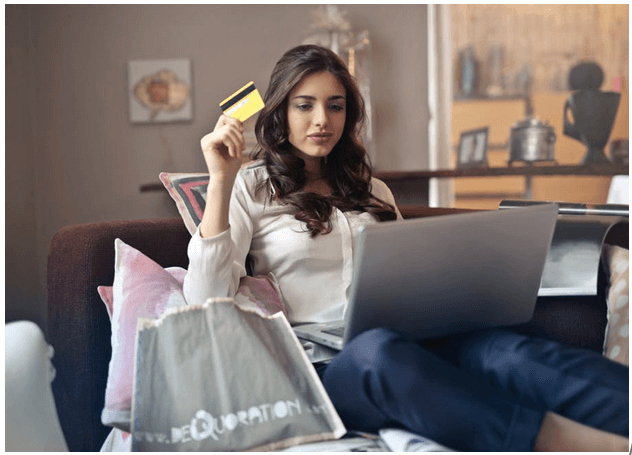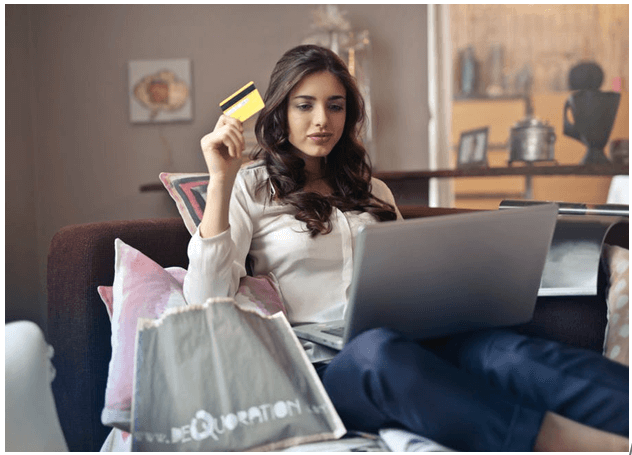 Good POS Systems Should Seamlessly Integrate Both Online And Offline Purchases At The Back-end
Mobile POS Apps
Both Square and Shopify POS system have mobile POS Apps. So one can use both for in store as well as mobile POS requirements.
The Shopify mobile POS is compatible with both iOS and Android. The Square Mobile POS also supports both Android and iOS systems. Square also has a premium app which is designed exclusively for the iPad.
However, the merchant needs to have an iPad to enjoy the most advanced and recently developed features irrespective of whether he has Square or Shopify POS.
This is because both Square and Shopify develop features for with an iPad first approach, resulting in the iPad versions being significantly better in functionality.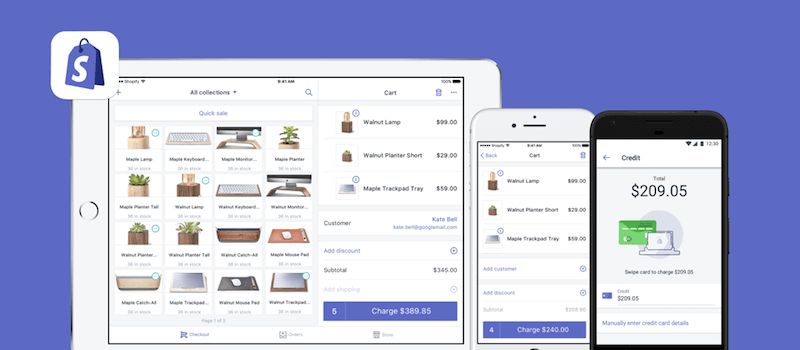 POS System Features Compared – Shopify Vs. Square
Here is a feature wise comparison of the two POS systems.
Split Tender
This is a very useful feature for any POS system to have. The Shopify POS lets the merchant accept payments in more than two modes simultaneously.
So the customer can pay a part of the bill in cash and the other in the card and check or a part in check and the other part in card and cash in the same transaction.
On the other hand, the Square POS lets the merchant accept payment in just two modes of payment simultaneously. So the customer can pay only in a combination of cash and check, card and check or cash and card.
Store Credit
Shopify POS system has a feature where you can mark a payment as paid via store credit. Square does not have this feature.
However, the Shopify feature is not foolproof since you don't need to submit any proof of having drawn from store credit. Yet, this feature is useful, and Square does not have it.
Reporting
With the Shopify POS system, you can track your sales, monitor traffic to your online store, and also compare how products are selling.
Square too has this facility, but it reports only about some basic parameters. You don't have the maneuverability to customize the data like in Shopify.
Item Variants
Through this feature, you can set different colors, styles, pricing, etc. for the products listed in your Shopify POS. With Square, you may have a more elaborate choice.
You can track various items in the inventory according to their color, style, and price. Moreover, you can add modifiers which, though don't affect the inventory, facilitate tracking.
Connection With External Payment Processors
Shopify POS system has its payment processor. However, you may forego that in favor of third-party payment processors.
Square is a payment processor, by itself, so you don't have a choice with Square. Do note that with Shopify, if you choose to use another third party payment processor, you will be charged a separate fee by Shopify.
Employee Accounts
It augurs well for you to know who is bringing in sales. With Shopify POS system you can maintain employee accounts.
You can do this with Square too, but for that, you need to sign up for its Employee Management module, which comes at a cost or pay $5 per employee account. However, if you upgrade to Square for Retail, you can get this module for free.
Shopify lets you track register shifts, set PINs for different employees and more.
Tax Rate Calculation
Shopify can automatically detect the tax rate for your store. It does so by either looking up at your POS location or the shipping zones. Square is not able to auto detect. Other tax collection features are almost the same.
Both Shopify and Square encroach on each other's territory when it comes to features and capabilities. However, both have clear strengths and weaknesses.
While Square is targeted more towards retailers and restaurants, Shopify targets retailers and those who want an online store as well.
Both POS systems do equally well for mobile shops.
Also Read: