A detailed review of Serpstat, a comprehensive SEO analysis tool that you can use for your business.
Understanding and researching your competition is one of the key factors for achieving online success.
There are plenty of tools available in the market that helps you research your competition and help you build a more potent marketing strategy.
Serpstat is one of the best tools in the market designed to help with competitor research, keyword research, and other SEM necessities.
On top of that, Serpstat isn't as expensive as some of its alternatives. And despite the low pricing comes packed with a lot of useful features.
All of these factors together are helping to create a lot of hype surrounding Serpstat.
And so we have to ask – Is Serpstat worthy of all the attention it is getting? And can this tool help you achieve your marketing goals?
Let's find out: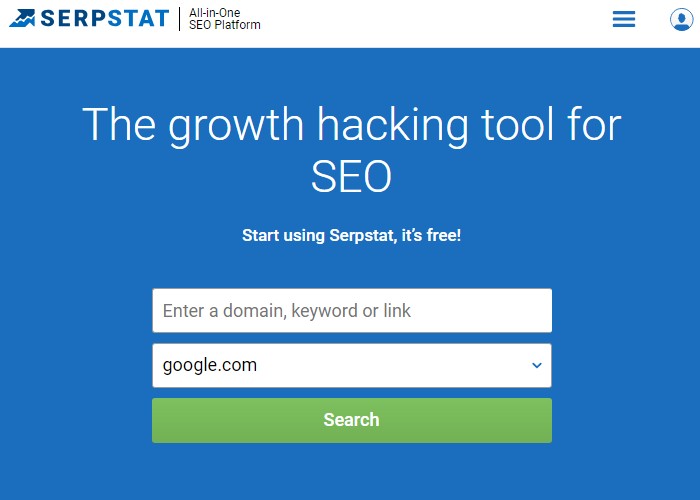 Serpstat Overview
The most impressive factor about Serpstat would be its fantastic UI along with the option to track SEO stats in real-time.
You will also get options to get a comprehensive and well-laid out look at what strategies your competitors are using and the results they are getting out of them.
Let's take a more in-depth look at all the features you get with Serpstat:
Serpstat Features
The software delivers a boatload of useful features and functionalities which we figured can be broadly categorized under 5 segments.
Let's take a look: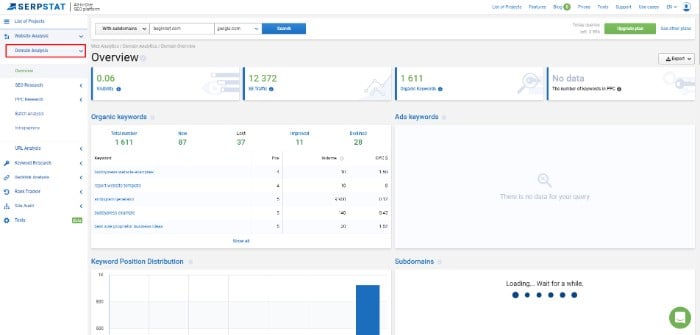 1. Serpstat Tools For Website Analysis
Website Analysis can be further classified into two aspects – domain analysis and URL analysis. Serpstat provides tools for both of these tasks.
First, let's go through the tools you get to help you with domain analysis:
So these were the tools focused on domain analysis. Now, let's look at the different options you have for a comprehensive URL analysis.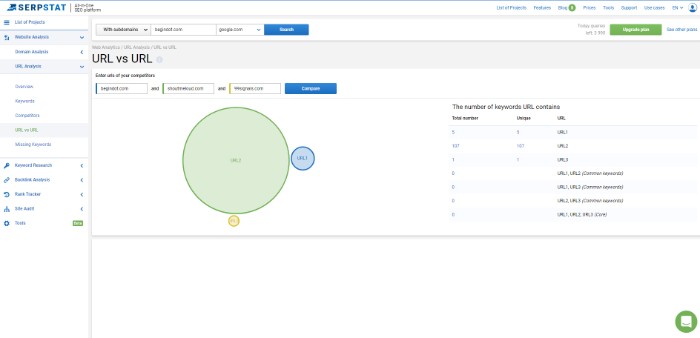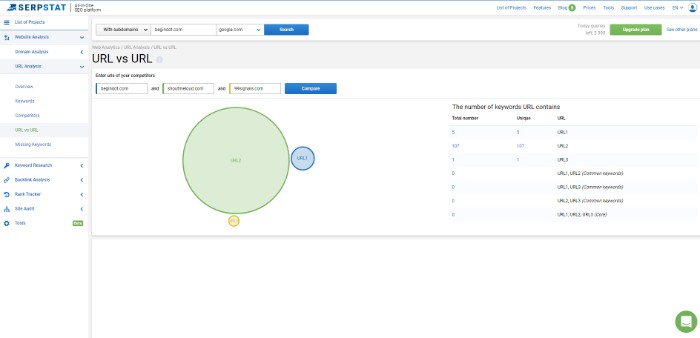 2. Tools For Keyword Research
The tool can help you get a quick look at all the keywords you and your competitors are using for targeting organic traffic.
This will help you see which keywords are commonly used by both of you, as well as, all the other keywords which your competitors are focusing on, but you are not.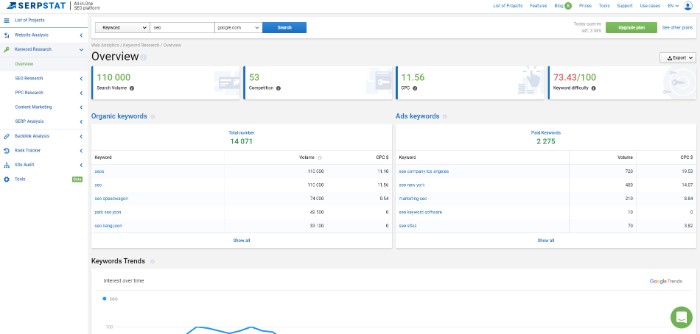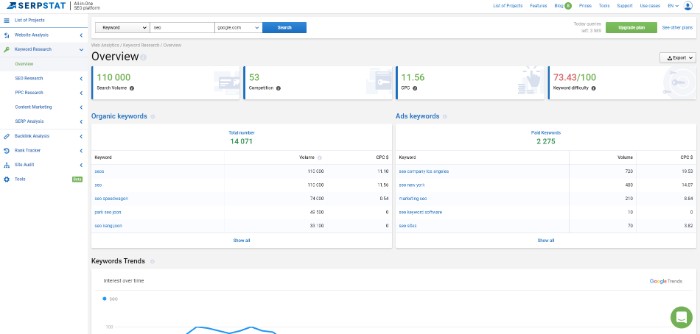 3. Serpstat Backlink Analysis
Backlinks are one of the most important ranking factors when it comes to organic traffic. The backlink analysis tools offered by Serpstat will help you to find new link opportunities.
One of the methods to do it is by analyzing your competitors' backlink profiles. This can be seamlessly handled using the Backlink Analysis tool provided by Serpstat.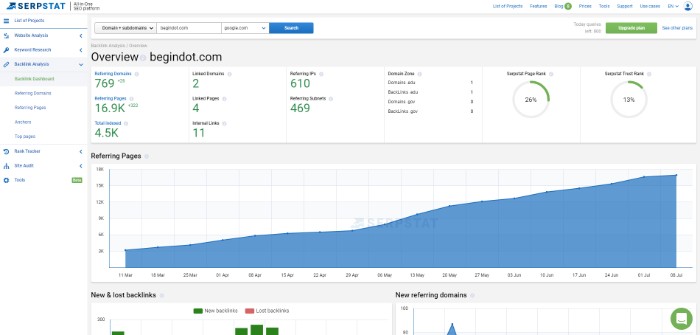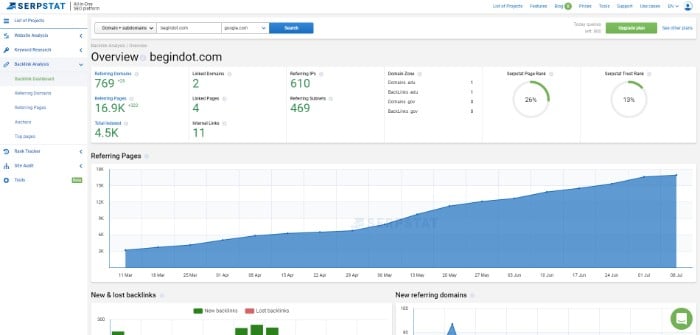 4. Serpstat Rank Tracker Tool
Google changes there algorithms regularly, and this can affect your own search engine ranking for particular keywords.
Now with Serpstat, you get to track your search engine ranking under multiple categories, to understand how your SEO strategies are performing.
Position:

This helps you to see your site's rank distribution on the search engine.
History:

Here you will get a chronological arrangement of historical data on your domain's position in reference to a selected keyword.
Competitors:

This will show you the traffic share for a selected keyword in reference to your competitor domains.
5. Serpstat Site Audit
Up next we have tools for site auditing. Here you will get a comprehensive analysis and look at your site's overall SEO performance. All your errors in tactics will be highlighted which you should fix to optimize your SEO score.
6. Tools
As of now, the tools section for Serpstat is in Beta. It offers two sections, one for Keyword quality control and the other for keyword clustering and text analysis.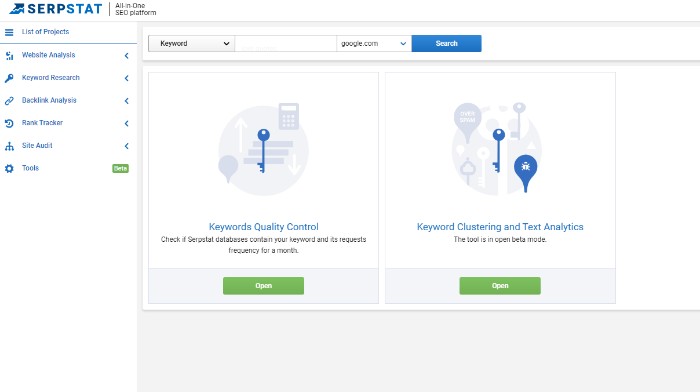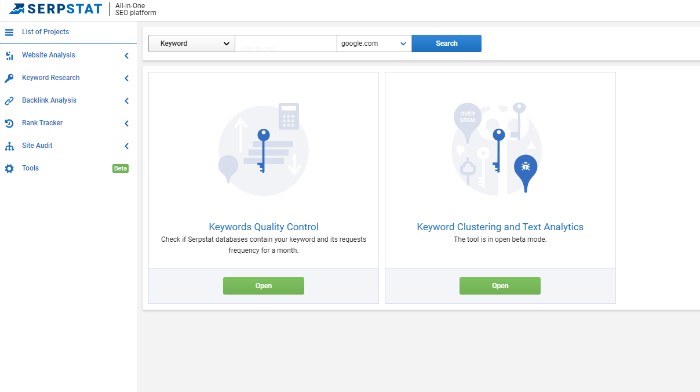 The User Experience With Serpstat
As you can see, Serpstat offers a number of very handy tools & features that can help you grow your business.
The user interface is well-designed and all the information is displayed in an organized fashion. With this in mind, we can also promise, that the learning curve will be short.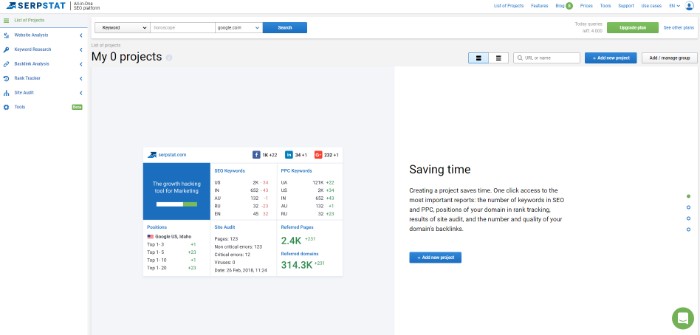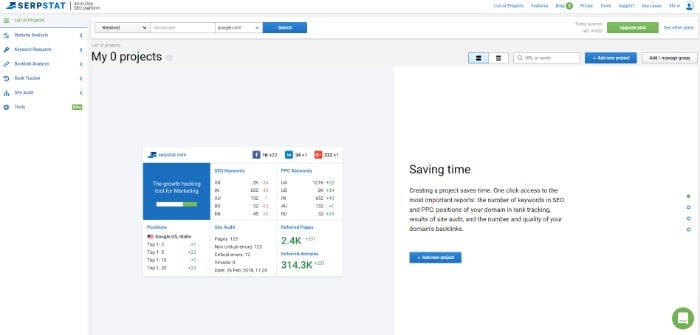 Final Word
Serpstat is no doubt a phenomenal tool for SEO and Keyword analysis. With its comprehensive collection of features, you are bound to up your game and gain better search engine rankings in no time.
You also get an intuitive interface bundled in to help you easily digest all the information that you are getting through the tool.
And best of all, everything is bundled inside a competitively priced package, leaving no reason to give it a try.
If you find the Serpstat review helpful, don't forget to share it.