A detailed review of Serpstat, a comprehensive SEO analysis tools that you can use for your business.
Understanding and researching your competition is one of the key factors for achieving online success.
There are plenty of tools available in the market that helps you research your competition and help you build a more potent marketing strategy.
Serpstat is one of the best tools in the market designed to help with competitor research, keyword research, and other SEM necessities.
On top of that, Serpstat isn't as expensive as some of its alternatives. And despite the low pricing comes packed with a lot of useful features.
All of these factors together are helping to create a lot of hype surrounding Serpstat.
And so we have to ask – Is Serpstat worthy of all the attention it is getting? And can this tool help you achieve your marketing goals?
Let's find out: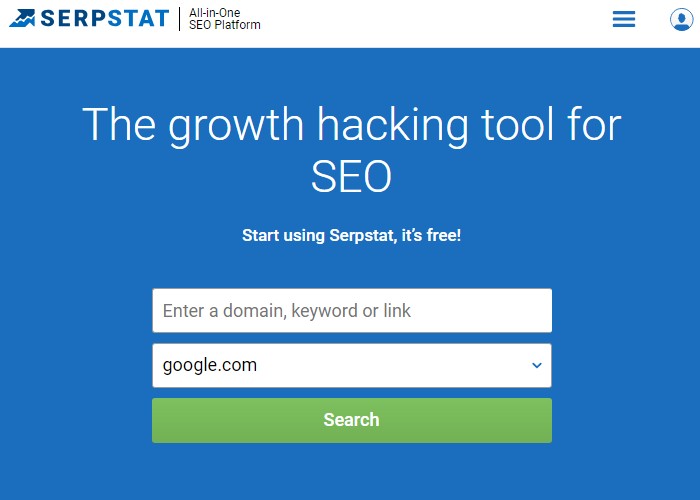 Serpstat Overview
The most impressive factor about Serpstat would be its fantastic UI along with the option to track SEO stats in real time.
You will also get options to get a comprehensive and well laid out look at what strategies your competitors are using and the results they are getting out of it.
Let's take a more in-depth look at all the features you get with Serpstat:
Serpstat Features
The software delivers a boatload of useful features and functionalities which we figured can be broadly categorized under 5 segments.
Let's take a look: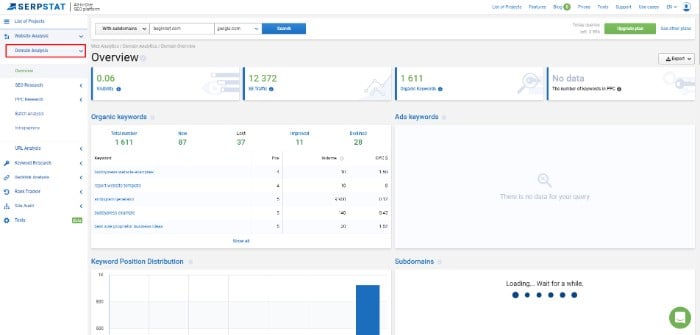 #1. Tools For Website Analysis
Website Analysis can be further classified into two aspects – domain analysis and URL analysis. Serpstat provides tools for both these tasks.
First, let's go through the tools you get to help you with domain analysis:
SEO Research:

Using this section of the tool, you have the power to track positions or even do domain vs. domain comparisons. Using the functionality, you will have a clear understanding as to who are your top competitors. The information you gain is pervasive and is represented graphically, so it is easy to understand.

PPC Research:

This section will be helpful if you rely on paid ad campaigns to drive in traffic to your website. Here too, you will be able to analyze your competitor's PPC strategies which can help you identify a gap in your own PPC campaign.

Batch Analysis:

This is one of the most useful functionalities offered by Serpstat. With Batch Analysis you will be able to see key metrics of up to 200 different domains and compare them with yours to get an idea of how you perform.

Infographics:

Under infographics, you will be given access to a variety of charts where you will be able to see your site's visibility, organic keywords, search traffic, ads, and so on.
So these were the tools focused on domain analysis. Now, let's a look at the different options you have for a comprehensive URL analysis.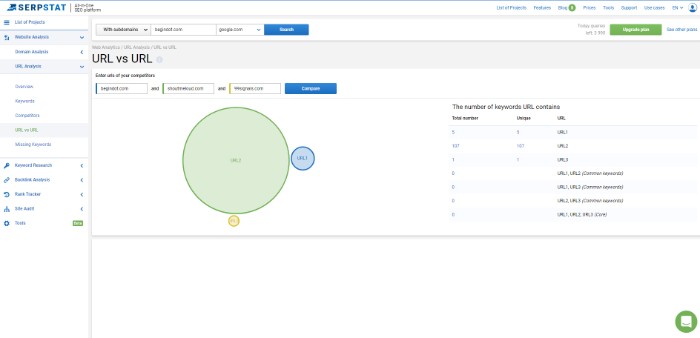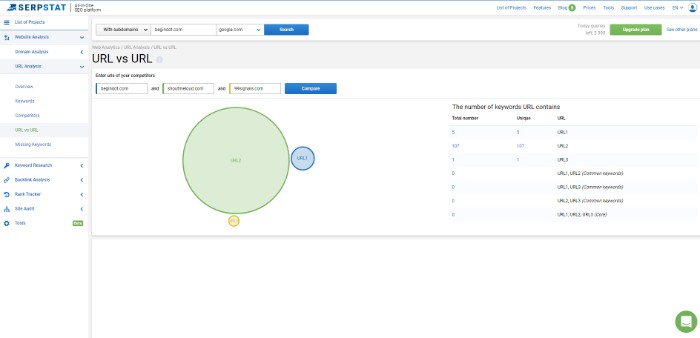 Keywords and Positions:

Here you simply need to enter your desired URL, and the tool will show you a list of keywords coupled with its ranking on Google.
Competitors:

Here too, you will have to enter a URL, and the tool will fetch a list of competitors to that URL as well as their Facebook shares.
URL vs URL:

This feature is similar to what we saw with SEO Research functionality, but this time with URLs. You will get to enter the URL of one of your web pages along with URLs from one or two of your competitors' website. This will show you common and unique keywords to the URLs entered.
Missing Keywords:

As is obvious from the name, the tool showcases all the keywords that are exclusive to your site but present to on competitor URLs, and help them to rank in the top 10s.
#2. Tools For Keyword Research
The tool can help you get a quick look at all the keywords you and your competitors are using for targeting organic traffic.
This will help you see which keywords are commonly used by both of you, as well as, all the other keywords which your competitors are focusing on, but you are not.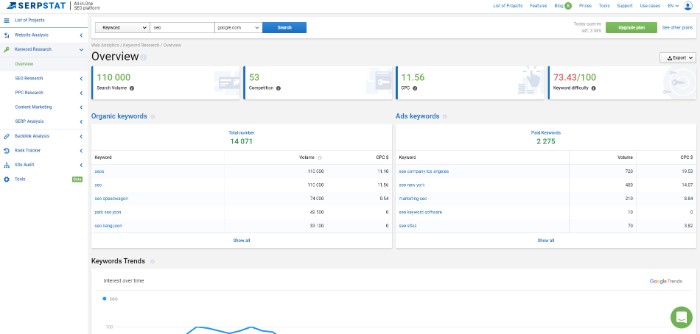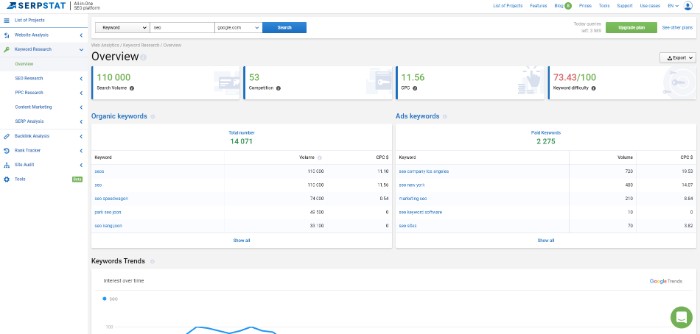 SEO Research:

Here you will be able to get a detailed report on keyword selection including matched keywords, cluster research on LSI keywords, search suggestions, top pages, competitors for that particular keyword, and so on.
PPC Research:

This tool will generate a list of paid keywords alongside a list of competitors for that paid keyword. You will also gain some insight into ad examples, and even ad research reports.
Content Marketing:

This will show you a comprehensive list of all possible search suggestions that contains your specified keyword.
SERP Analysis: Using this feature you will get to see the top 100 Google results in organic as well as paid search for a specified keyword.
#3. Tools For Backlink Analysis
Another one of the most essential aspects for building a solid marketing strategy is to create a strong backlink profile.
One of the methods to do it is by analyzing your competitors' backlink profile. This can be seamlessly handled using the Backlink Analysis tool provided by Serpstat.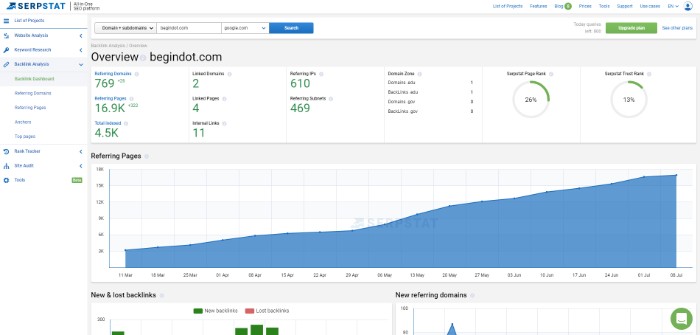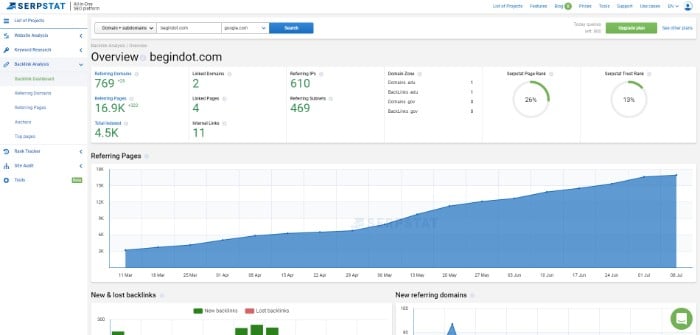 Backlink Dashboard:

Here you get a brief overview of all the referring domains to your site, the pages, number of pages indexed, and much more. Serpstat also has a Page Rank and Trust Rank metric which you can give you a quantitative perspective regarding your website.
Referring Domain:

Under this section, you will be able to view all the domains that are referring back to your website. The tool will also display the Alexa rank of all these domains besides them.
New and Lost Backlinks:

If you are building a backlink profile you have to keep tabs on all the new backlinks to your websites as well as old ones that are getting lost. Without any hassle, the tools show you all this information in a convenient list view.
Anchors:

Anchors are an important means to understand the relevance of the keywords that are associated to your site. The tool allows you to view an anchor cloud along. You will also get a list of keywords which are used as anchor text and are linked back to your websites.
Top Pages:

If you are curious to know which pages on your site have the highest number of backlinks, then this tool will be of great relevance. All your pages will be listed, and it will show you which page has how many backlinks.
#4. The Rank Tracker Tool
Google changes there algorithms daily, and this can affect your own search engine ranking for particular keywords.
Now with Serpstat, you get to track your search engine ranking under multiple categories, to understand how your SEO strategies are performing.
Position:

This helps you to see your site's rank distribution on the search engine.
History:

Here you will get a chronological arrangement of historical data on your domain's position in reference to a selected keyword.
Competitors:

This will show you the traffic share for a selected keyword in reference to your competitor domains.
#5. Tools for Site Audit
Up next we have tools for site auditing. Here you will get a comprehensive analysis and look at your site's overall SEO performance. All your errors in tactics will be highlighted which you should fix to optimize your SEO score.
Meta tags:

For looking at high, medium, and low priority errors with your site's title tag, meta description, and so on.
Heading:

For looking at high, medium, and low priority errors with the headings (h1, h2, etc) on your website.
Redirects:

This will show you all the redirects on your site and point out which of them are wrong or corrupt.
Accessibility and Indexation:

Here you get to see pages with canonical tags, flash elements on the page, low word counts, and so on.
Links:

Here you will see if there is any problem in regards to your content and other external links.
Server Parameters:

This will show you all HTTP and HTTPS issues ion your site.
Loading Speed:

Loading Speed is a huge factor that can affect your SEO performance as well as audience engagement. This section will help you to see all the errors that are affecting your site's loading speed and help you to fix those issues.
#6. Tools
As of now, the tools section for Serpstat is in Beta. It offers two sections, one for Keywords quality control and the other for keyword clustering and text analysis.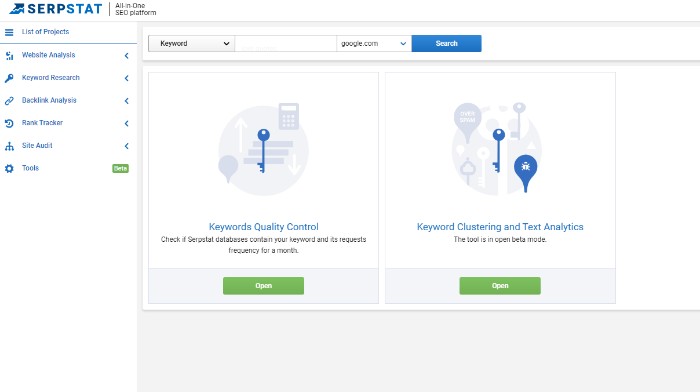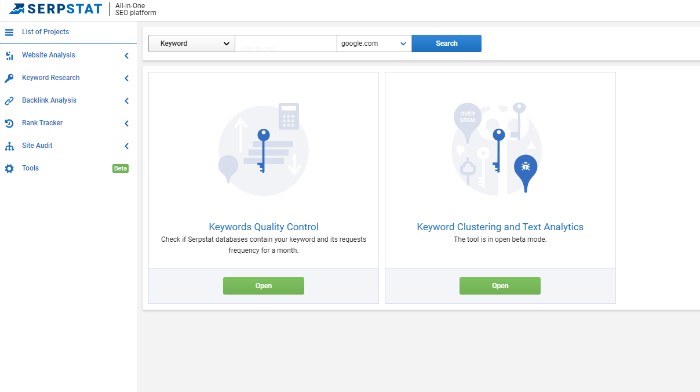 The User Experience With Serpstat
As you can see, Serpstat offers a boatload of features and functionalities that can become somewhat overwhelming.
No doubt, the software comes with a learning curve, if you wish to be able to utilize it to its fullest potential.
However, the user interface is well designed and all the information is displayed in an organized fashion. With this in mind, we can also promise, that the learning curve will be short.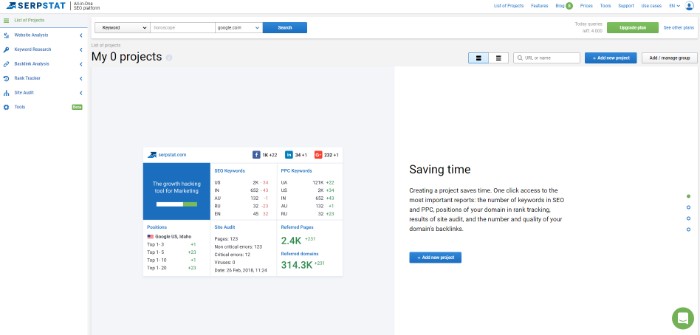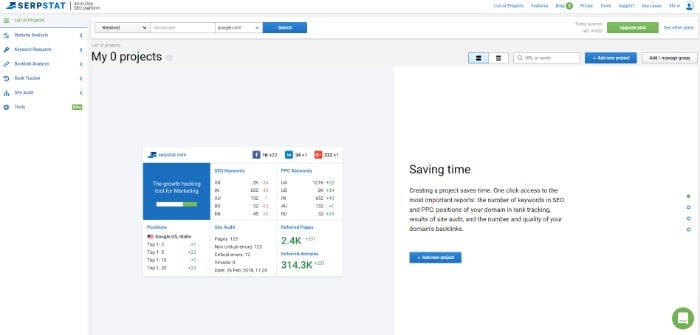 Serpstat Pricing Structure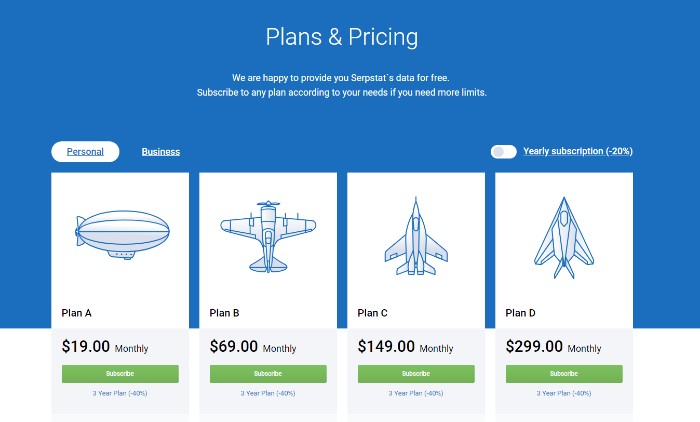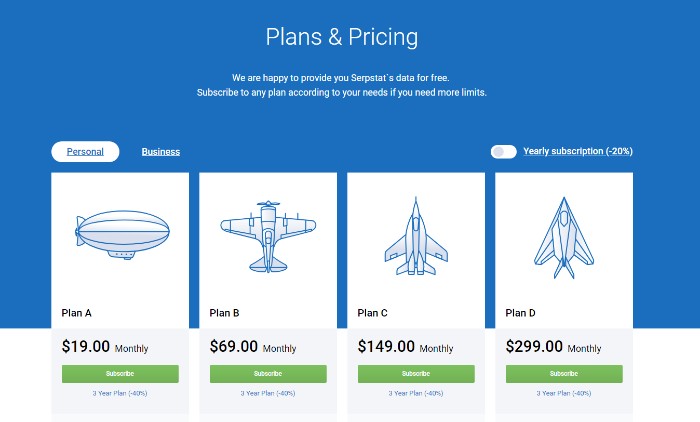 As we have seen, the software does offer an abundance of functionality and the UI is also very intuitive. However, this is half of the reason behind the hype that has gone behind Serpstat.
What is actually impressive about the software is that it is able to provide all these valuable tools at dead cheap prices.
With mostly all the premium SEO tools in the market, you will see a monthly price around $100 a month for their basic plans.
People are also spending that much money because all of these tools have a large enough market share and reputation to demand the price.
Now as you can imagine, a blogger or a person just starting out their online career will find that $100/month to be pricey if not unaffordable.
Those premium SEO tools do offer a free trial, but then again, with all the restrictions they impose, there is nothing much that can be done with those offers.
But with Serpstat there is no such problem. First of all, the company offers a forever free plan where you get to use all their features and tools.
The only catch is that you can do so for only 30 searches and about 100 audit pages per month. This is okay if you are just starting out your blogging career.
Furthermore, their basic plan is competitively priced at $19/month, which is well over one-fifth the price of what is being currently charged in the market.
So you tell us, with the competitive pricing, great UI, and a comprehensive list of features and tools, why shouldn't Serpstat develop the level of hype it currently has developed?
Serpstat Customer Support
And coming to review the final aspect of our review of Serpstat – their customer support. Skeptical users might argue that the company is cutting costs by not hiring technical experts to handle customer issues.
However, that is not the case with Serpstat. Even on the customer support front, the company excels. As we mentioned, the software comes with a learning curve of its own.
However, the company has also offered a free online learning center called the Serpstat Academy which will train you to properly utilize the software.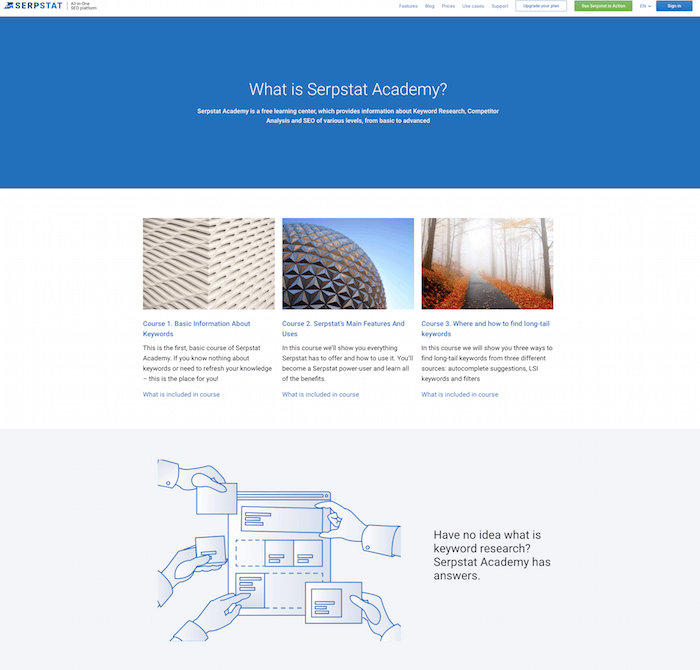 Once you go over that, if you have further questions, you can visit their User Guide, FAQ pages, and so on.
And if your queries are still not resolved, then live chat options is always there at your disposal. And don't worry, an expert will be there to help you under 5 mins.
Serpstat is developing, it adds new keyword bases and opportunities to provide customers with the best service. Constant growth and evolution of the platform are also new challenges for the team.
Therefore, Serpstat changes pricing system. The crucial thing is that Serpstat doesn't raise prices! These changes will affect only the limits for some modules, and they'll also stop selling Plan A, Plan F, Plan G, and Plan H. They'll reduce the number of plans to the four most popular ones.
So, starting from June 10, 2019, the following pricing system will be valid: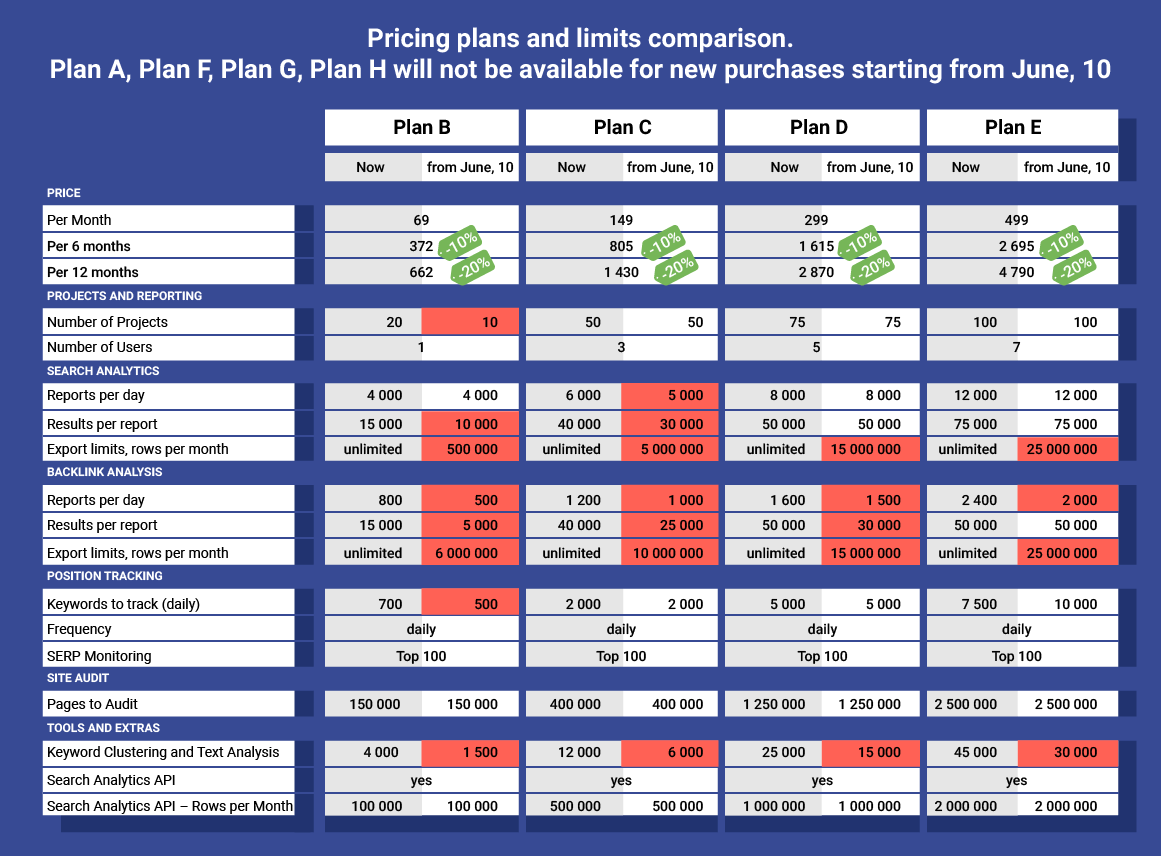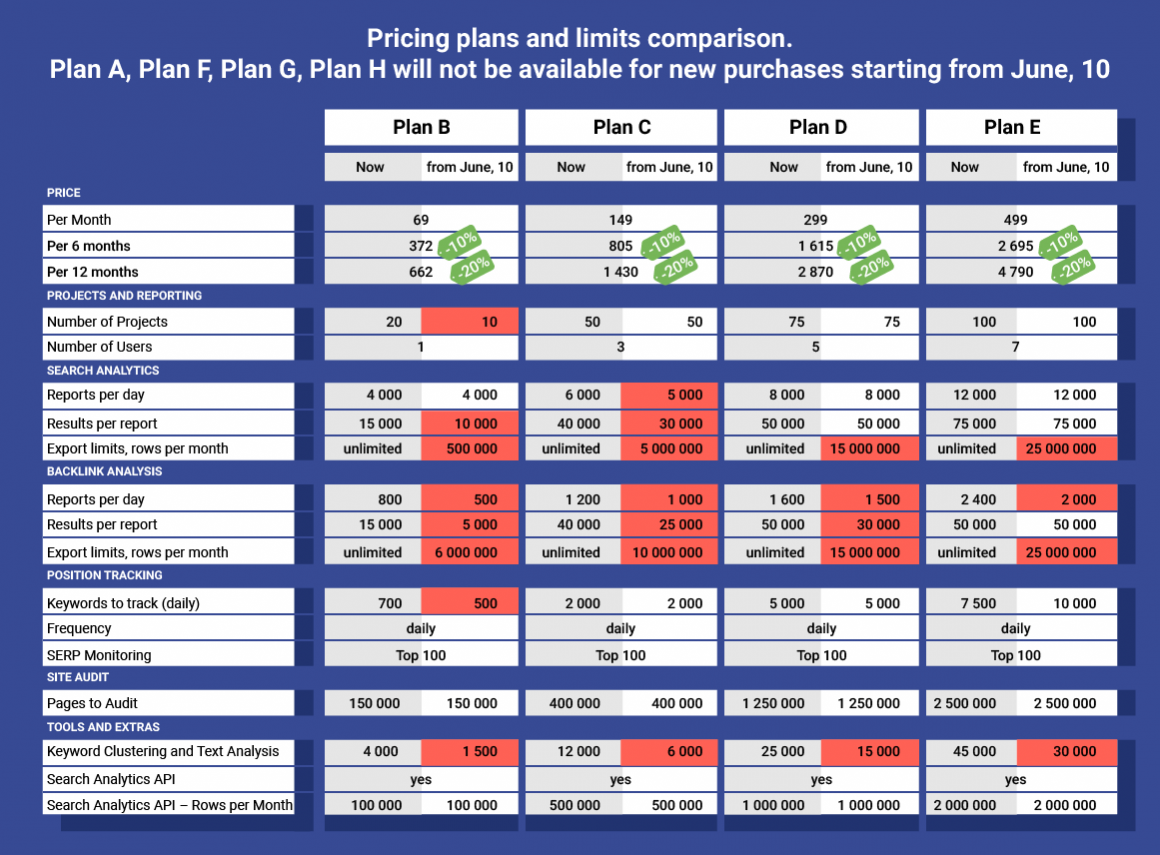 Final Word
Serpstat is no doubt a phenomenal tool for SEO and Keyword analysis. With its comprehensive collection of features, you are bound to up your game and gain better search engine rankings in no time.
You also get an intuitive interface bundled in to help you easily digest all the information that you are getting through the tool.
And best of all, everything is bundled inside a competitively priced package, leaving no reason to give it a try.
If you find the Serpstat review helpful, don't forget to share it.