Starting an online business is no easy task and getting your product noticed is even harder. There is an almost neverending list of Software as a Service (SaaS) products on the internet today to tend to almost every need of a small business, but finding the right one can be quite a task.
Pitchground is a platform designed to help online businesses connect with one another and share knowledge and products to help create a symbiotic relationship between them.
The company's education-first approach to SaaS marketing helps businesses find the products they need with ease, at the prices they can afford.
Education-first Approach
There are a number of SaaS marketplaces online that have a large variety of products to choose from.
PitchGround noticed a gap in the SaaS marketplace, a lack of product awareness. This lack of product awareness was causing small businesses to invest in software applications and other products that they didn't really require, causing an unnecessary increase in their expenditures.
Observing this, PitchGround designed a platform that puts customer education first.
The company does have a considerably large SaaS marketplace, but what is more impressive is the number of learning resources available to small businesses.
PitchGround provides learning resources that can help a large variety of online businesses from bloggers and podcasters to digital marketers and solopreneurs.
With courses like 'Blogging in 2020' and 'Social Media Marketing 2020', you can get all the know-how to make sure your customers see you.
Other courses like 'File Management' and 'Messenger Bot Mastery 2020' can help you run your business more efficiently, what's more, all the courses on PitchGround are free of cost.
As you complete their online courses you will realize that you need certain tools to run all your business processes smoothly and efficiently, this is where PitchGround's SaaS marketplace comes into the picture.
The SaaS marketplace on PitchGround is filled with new SaaS products being used by some of the fastest-growing startups across industries. These products have been selected based on their utility and quality.
The marketplace is a great resource for small businesses to check out what are the lastest SaaS products and what their peers and competitors are using to grow their businesses.
PitchGround also has a number of exclusive deals and discounts for a number of these products.
Why You Should Join PitchGround?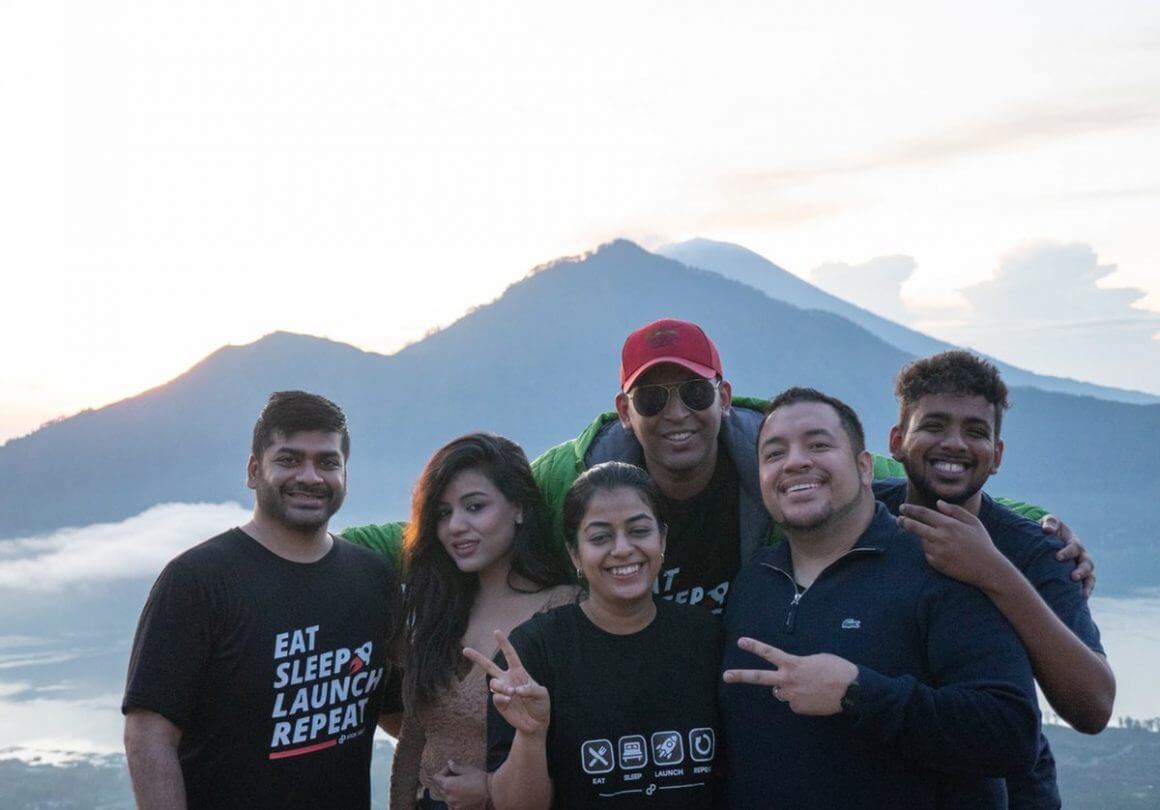 There are a number of reasons to join this fast-growing SaaS community and begin scaling up your business.
Listed below are just a few.
01

. Customer Support

PitchGround puts its customers first. The 24/7 live chat and other customer support resources make this one of the best platforms to use for SaaS products.
02

. Quality of Service

The website and procedures involved in purchasing a product are very straightforward and payment methods are convenient.
03

. Product Information

PitchGround ensures that its customers make informed decisions while buying products. Therefore, there are a number of resources to get product information on PitchGround, from product descriptions and FAQ to videos and webinars.
04

. Exclusive Offers

The quality of their limited time period or exclusive offers are good and do make for some great cost savings.
04

. Education-First

PitchGround is more than just a SaaS marketplace, it's a place where businesses can learn how to expand. Their courses are free of cost and quite comprehensive.
05

. Buy what you Need

The fact that PitchGround wants to ensure their customers are making wise decisions prevents them from selling products that your business does not need.

The SaaS products on the marketplace are carefully curated to target the pain points of small businesses.
Insider Scoops
Since PitchGround curates the freshest SaaS products and provides the latest solutions to problems faced by businesses it allows small businesses to see what new SaaS products are popular among other businesses and how they can use them to grow their own business.
How Can You Benefit from PitchGround?
Here is the most important question. What is in it for me?
When we look at PitchGround as a third party business owner, what PictchGround can offer you and me? The answer is the top deals that is offered on the PitchGround platform and the knowledge they share through their course section.
As business owners, you will need the top tools to grow your business and it may not be easy for everyone to afford a tool that is priced at $500 or more. Here is when PitchGround comes into the picture, you will find a number of amazing deals around the trending software at over 90% discount deal.
Top Active Deals on PitchGround
---
Dragify
Dragify is very easy-to-use drag-and-drop website builder that you can use to create your website. The tool comes with a big list of ready-to-use templates that you can use to create your website.
Dragify is an all-in-one type of product that comes with everything that you will need to create a successful website. Other than designing, it offers you membership features, logo designer, SSL certificate, blogging tools, SEO tools, and more.
Get Dragify for 3 sites just for $49. It is a lifetime deal, so don't miss it.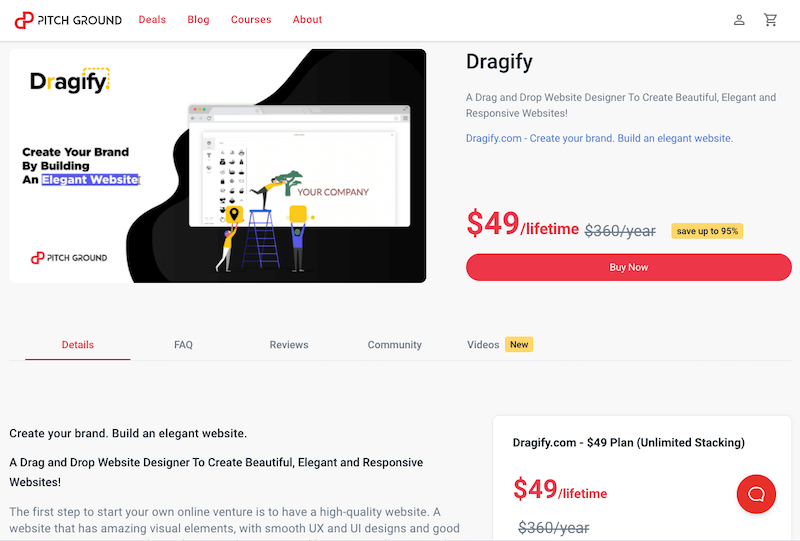 ReferralMagic
ReferralMagic makes it super simple to create high converting referral campaigns for your products or services. This tool will help you to create the campaigns and offer you detailed statistics.
You can create and run multiple campaigns simultaneously. It offers you a comprehensive reward payment management system to make the entire process easier for you.
So, if you have a product or service and you wish to create a referral program for that, you don't have to spend thousands of dollars anymore. You can get ReferralMagic just for $49 that too for a lifetime.
It's a time-sensitive deal and so don't delay your purchase.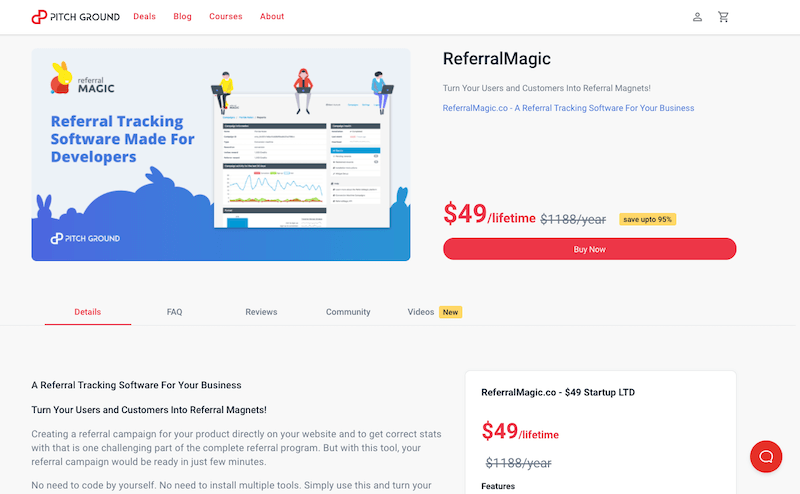 Livresq
Livresq makes eLearning simple and easy. If you manage a team and you wish to educate them around your project or you manage any educational business, Livresq will help you to create your project material quickly and in a simple way.
A comprehensive eLearning platform, Livresq offers you all that you need to create professional materials for education.
Here is your chance to get a tool that costs $2100 per year just for $98 for a lifetime. It is a time-sensitive deal, so get it now.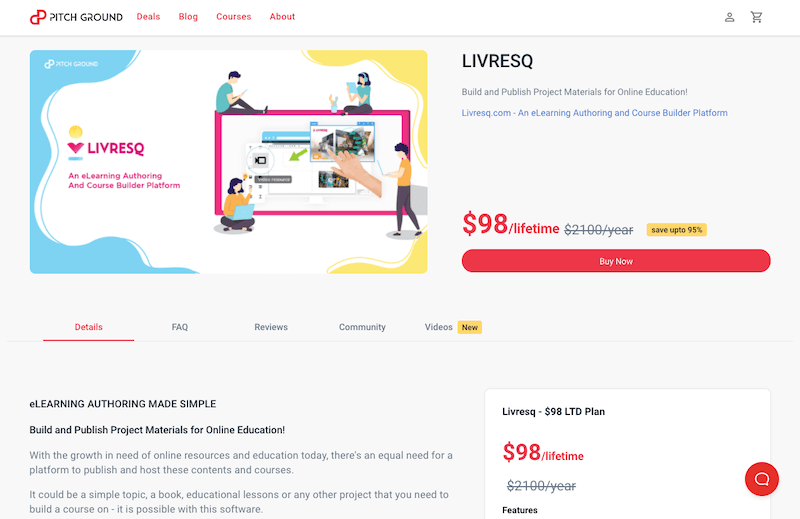 Also, make sure that you never miss this kind of freebie that otherwise needs you to spend $300 a year.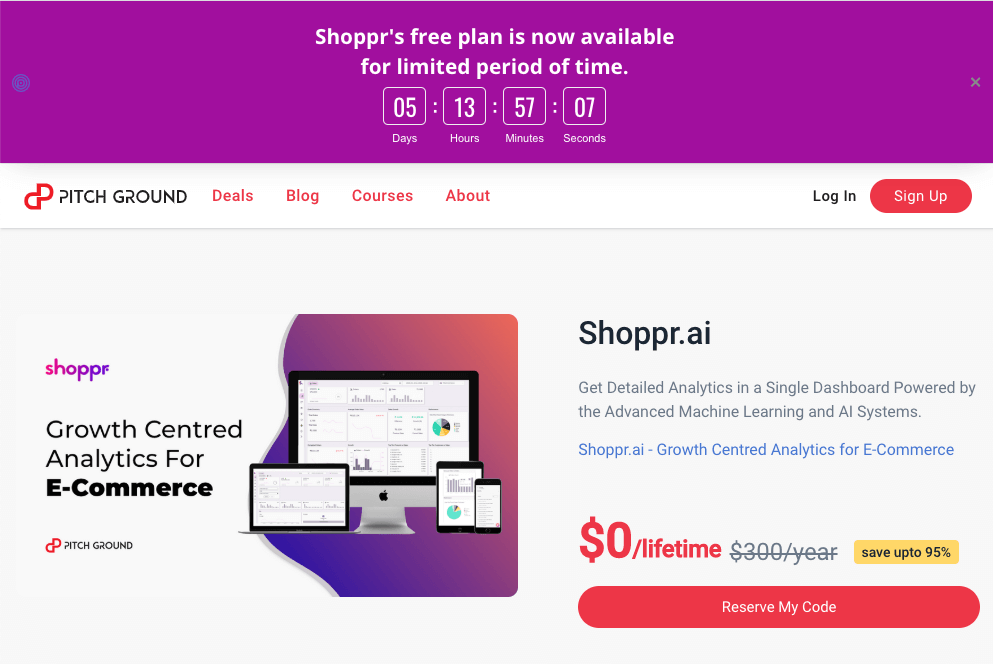 Whenever you think of buying new software, make sure to check PitchGround once.
Facebook Community
PitchGround also has a thriving Facebook community where digital entrepreneurs, bloggers, early adopters of technology, and all other forms of nerds get together and have conversations about everything from products to tips on how to grow a business.