Omnisend states itself as a professional and specialist platform for E-Commerce and offers a simplified online marketing experience.
How Omnisend Works?
Omnisend is a complete solution that integrates and combines all kinds of different communication channels, such as email, SMS, and push notification. Users can integrate and centralize the complete notification system to save time and eliminate management hassles.
Omnisend lets you manage your marketing activities through the online service on a membership basis.
Setting up and getting started with Omnisend is very easy. Here is a step-by-step guide that teaches you to set up Omnisend for your business usage.
Step 1: Simply log on to https://www.omnisend.com and click on the "Start Free Trial" option.
Step 2: The setup would now ask you to enter your email address. Enter your email ID and choose the "Get Started" option to continue.
Step 3: Now you will be asked for your name and password. Enter the asked details and agree to the mentioned terms and conditions. Also, make sure you click on the "I'm not a robot" button to move to the next step.
Step 4: You will then be asked to enter the details of your business and website address. Make sure you have entered the right data. You will now be asked for your industry type.
Step 5: Omnisend will send you a notification email to your specified email and will ask you to verify your account. Now, you are all set to get started with your Omnisend account.
The setup of Omnisend would further take you through a quick and easy introduction to some of the major features in your plan. The platform would then allow you to connect your online store to your E-Commerce platform.
The application supports various third-party E-Commerce solutions, such as Shopify, BigCommerce, Magento, PrestaShop, WooCommerce, ZenCart, Oxid Esales, and more.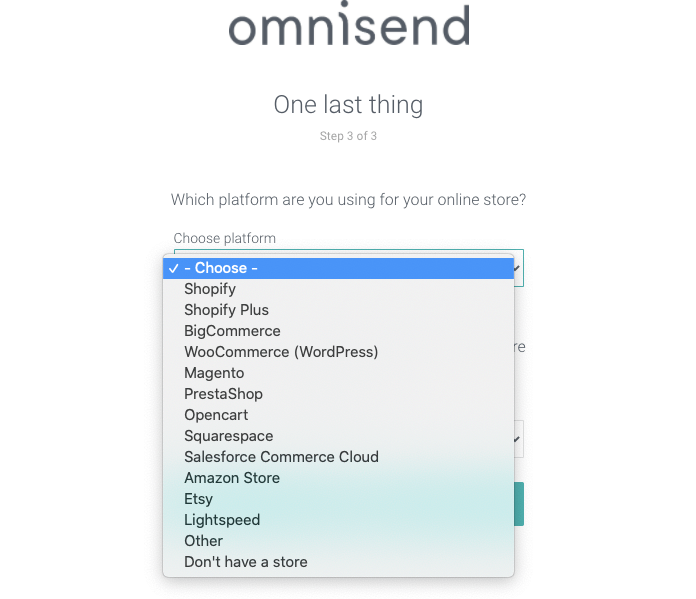 Omnisend Review: The Benefits
Build Reliable Marketing Campaigns
Creating and drafting online marketing campaigns with Omnichannel is easy and powerful. The best part here is that the platform allows you to centralize all your communication channels into a single-window platform.
Marketers and online campaigners can add their email, messaging, and social media accounts into the straightforward campaign management service of Omnisend.
Marketing Solution for Facebook Messenger
Believe it or not, the popular Facebook messenger offers a massive 88% open rate for all kinds and types of businesses. This is a rare feature that is not found in many of Omnisend's alternatives and is definitely one for all kinds of e-sellers trying to target a particular community.
This channel also allows you to dial and communicate directly with your target audience for the highest result possible.
Segmentation
Segmentation is a core feature of Omnisend that allows you to create various sub-lists within your database contacts only. A properly segmented message allows you to enhance the personalization of your messages by factors like age, location, interests, and so forth.
Not only the platform allows you to add segmented tags into your contacts but also allows you to create a complete campaign for targeting particular segments to your database.
Push Notification
Omnisend also integrates the powerful and popular "Push Notification" feature. This feature is a great service for keeping your brand in front of your target audience's minds.
These are the short and sweet targeted messages which are sent to your complete data list easily.
Landing Pages
An intuitive landing page is very important for making top sales. Omnisend's integrated landing page feature allows you to set up informative and advanced landing pages for your business, attached to all channels on your business account.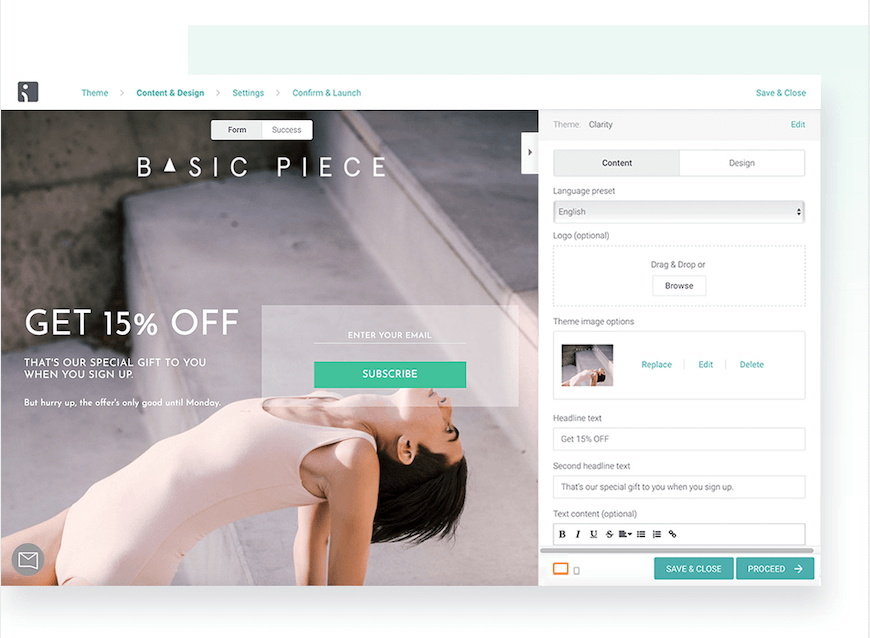 Cross-Selling Across Multiple Platforms
Cross-selling and selling across multiple different platforms are very easy with Omnisend. The platform allows you to boost your marketing and sales efforts via multiple different channels and platforms.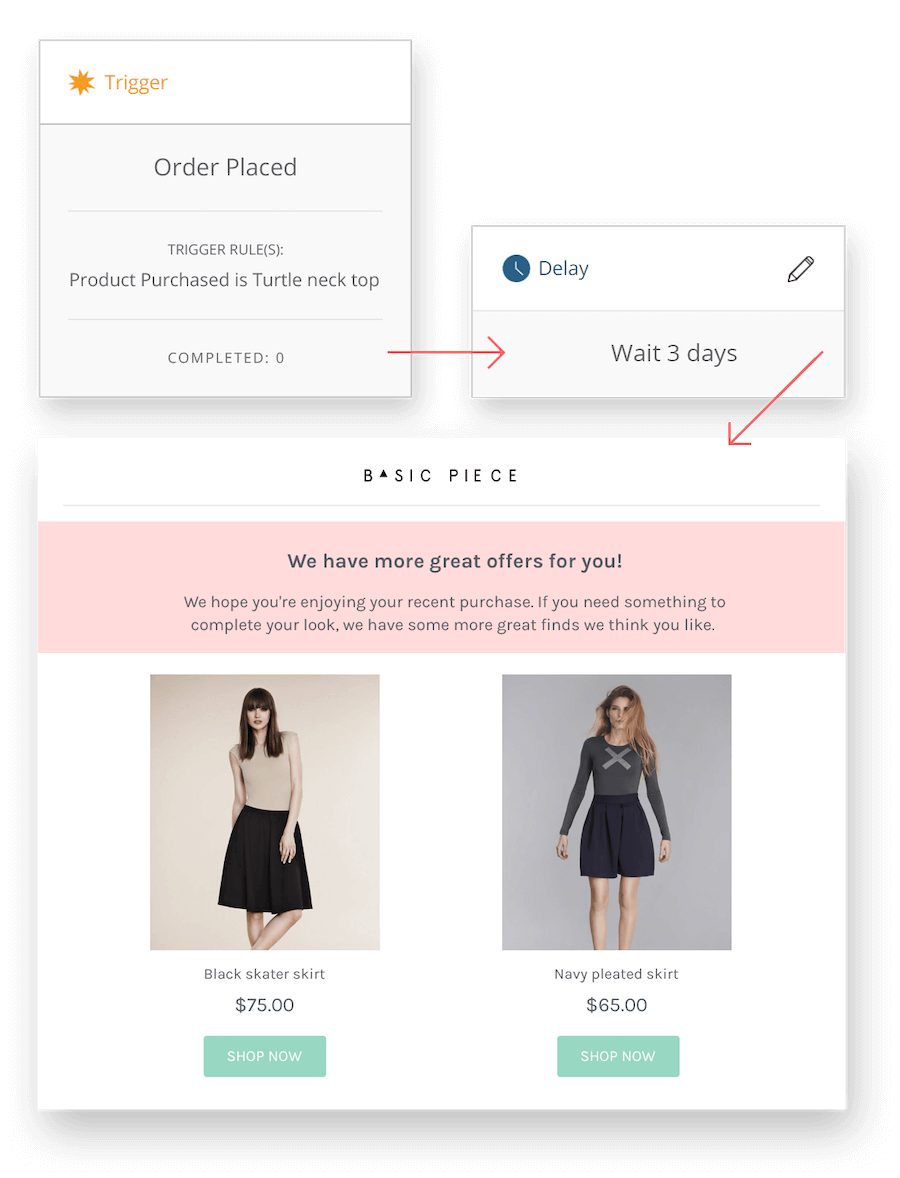 Analytics
Omnisend has a bunch of easy-to-use and powerful analytics tools for all levels and budget of users. These analytics help you in getting detailed and insightful data into all your campaigns and related data so that you can get an idea about the performance and possibility of your campaigns.
Some of the major tools of Omnisend include A/B testing and intuitive data reports.
Advanced Triggers
This is another intuitive feature of Omnisend that allows you to make sure that your customers receive only relevant and insightful messages.
The best feature is that these messages can be triggered at the right time. For example, a certain thank you message can be sent when a user completes a purchase.
This is a powerful and comprehensive feature that helps your customers in the complete process, right till the checkout step.
Final Word
Omnisend offers users sophisticated features compared to its other alternatives. The decent and affordable price tag makes it a complete marketing solution.
For those stepping into marketing, Omnisend can be your all-in-one solution.
Our review of Omnisend clarifies one thing: it's comprehensive and definitely deserves a try.