HubSpot is one of the most famous names in the digital industry. From industry favorite digital tools to some of the most amazing and resourceful blogs, HubSpot offers it all.
HubSpot CRM offers a platform that makes customer relationship management a lot easier than ever before.
One of the key features being offered by HubSpot's CRM software is the ease of integration, at all different levels. You get to integrate a lot of top-notch applications along with this CRM software.
HubSpot CRM is a great alternative option for all those mid-level and low-level companies that are still trying to figure out customer relationship management.
This software has become a go-to option for such companies and has made CRM a possible option for companies with a tight budget.
It's FREE, it's easy, and it's smart. With features like creating beautiful business profiles to third-party app integration, HubSpot CRM is giving a tough time to other CRM providers in the market.
How to Use HubSpot CRM?
One of the few factors that have made HubSpot CRM this famous is the ease of use it offers. HubSpot CRM is one of the easiest to use in the industry and offers some amazing features which are not found in free-to-use CRM software.
To get started with HubSpot CRM, you need to follow these steps:-
01. Setup a HubSpot Account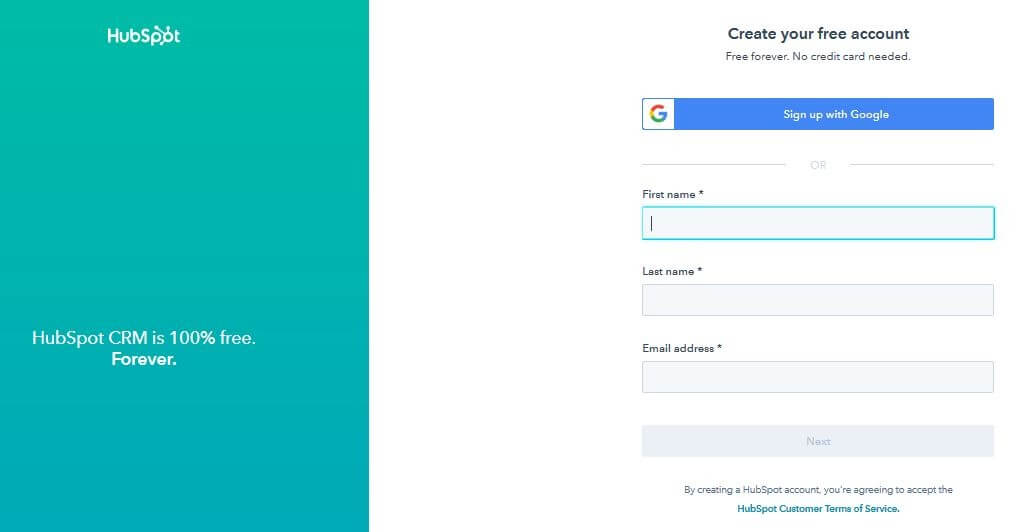 Just simply create a HubSpot account to get started with using Hubspot services and tools. It's free and takes just a few minutes.
02. Add Users
The next and most important step in implementing CRM software is the addition of users.
You need to make sure that the salespeople of your company involved in the CRM are clear about the working and goals of the CRM. Make sure the team is on the same page for each different client.
To add a new user, go to Settings > User & Teams and click on create a user.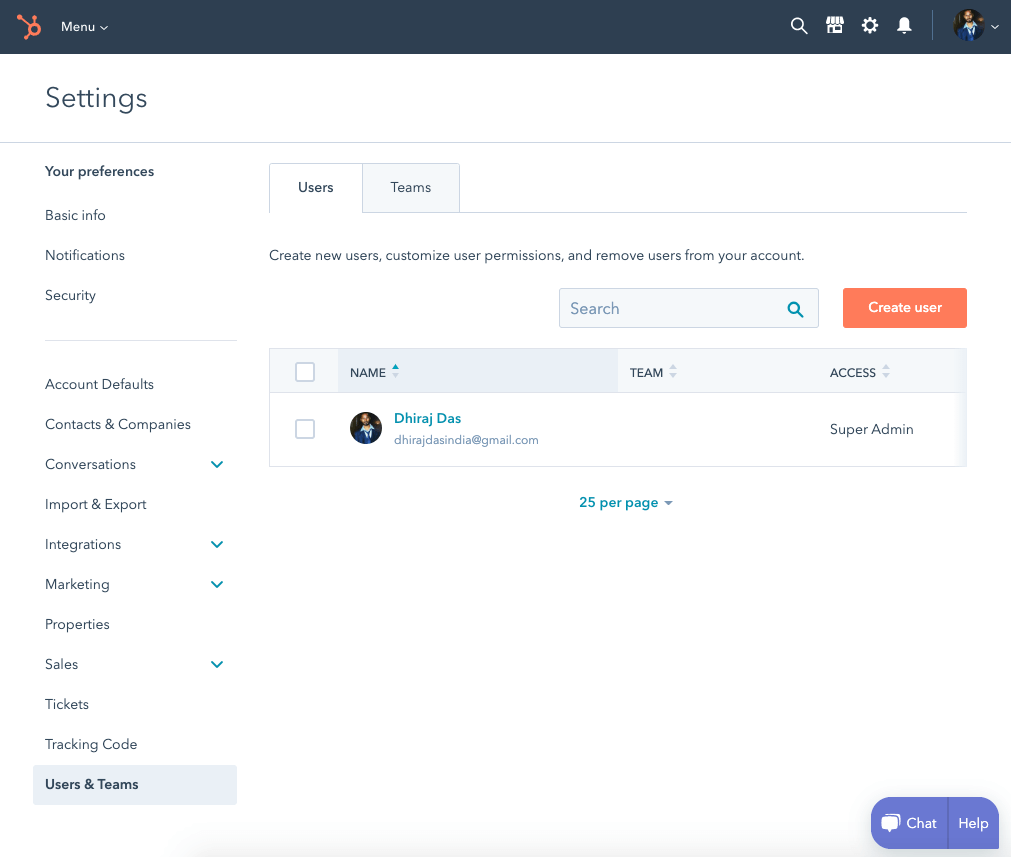 Add the details of the new user and proceed.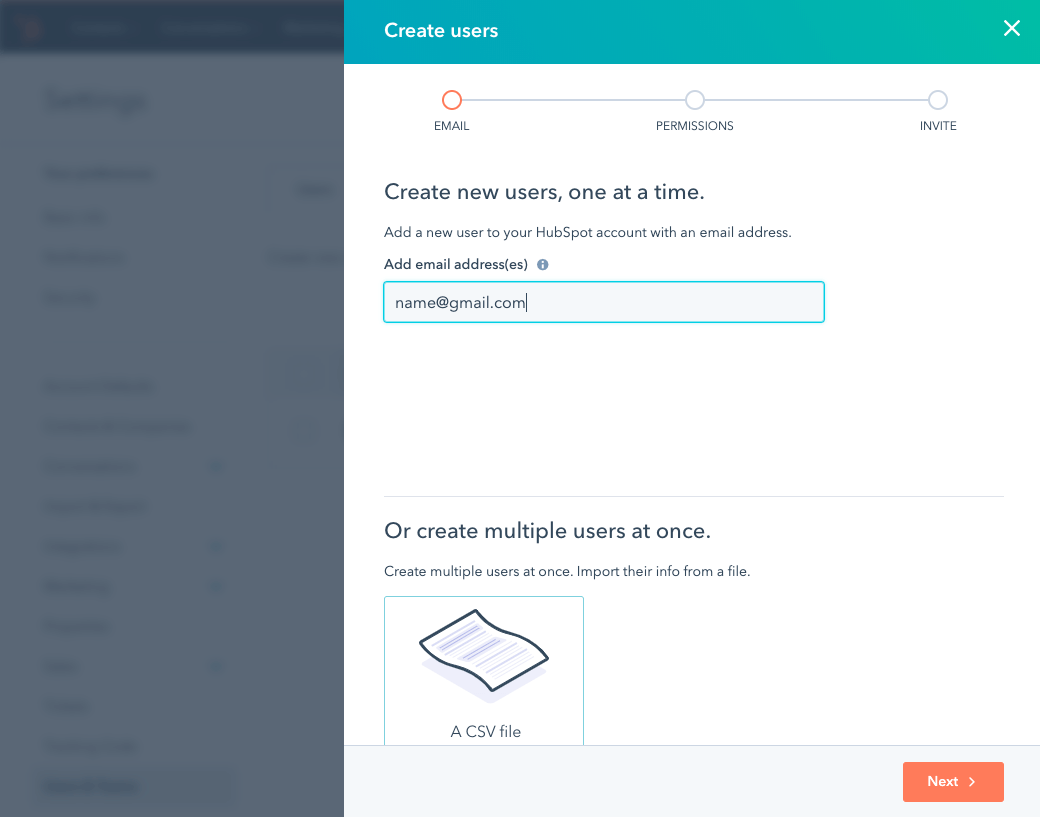 03. Apply Your Custom Settings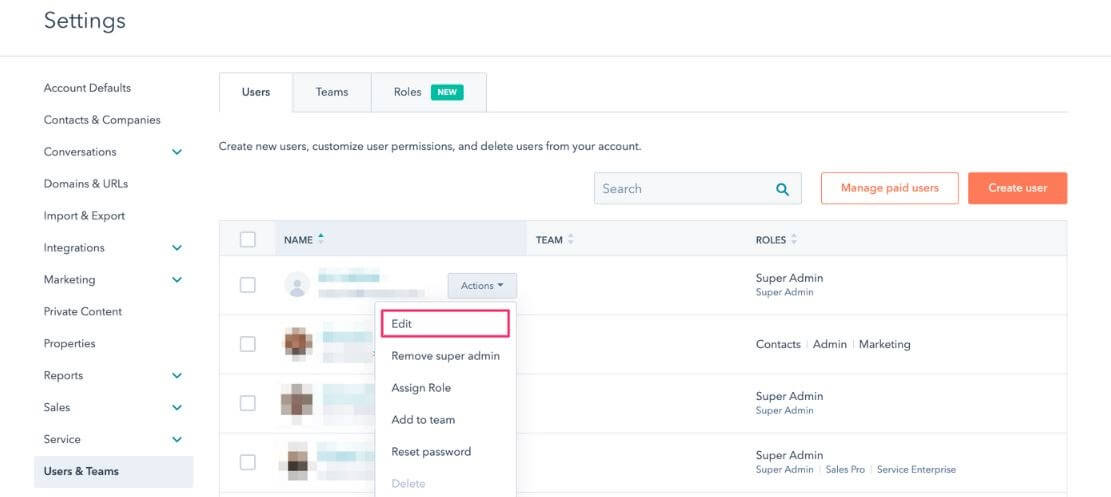 The flow of your CRM should reflect your process of sales. You just can't create anything when the whole team, as well as clients, are involved in the setup.
Take out time to focus on what exactly your sales process looks like. Observe every step of your sales process closely, and outline it briefly.
For example, if your sales process involves stages like "Lead" – "Demo" – "Billing" – "Close", you should have it all staged in the pipeline of your CRM workflow.
04. Create Custom Fields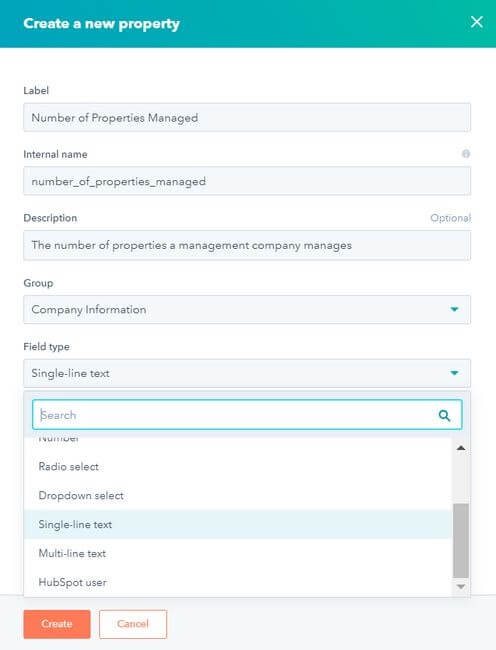 Entering data at different levels takes time and a lot of effort. To save your precious time, create custom fields and spaces to enter data into your CRM pipeline.
A common portal of data for all departments and from all the departments is one of the major outcomes of a working CRM software.
05. Add Your Companies, Deals, and Contacts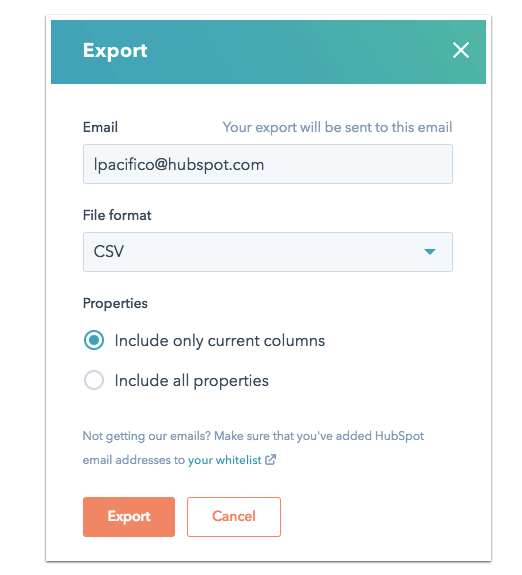 You need to add the required details of your company, its offerings, and all the contacts you have in the HubSpot CRM.
To do that, just simply upload a CSV file including all the data of the companies, deals, and contacts into the software and make sure every column of it matches the corresponding field in the CRM.
06. Integrate Third-Party Tools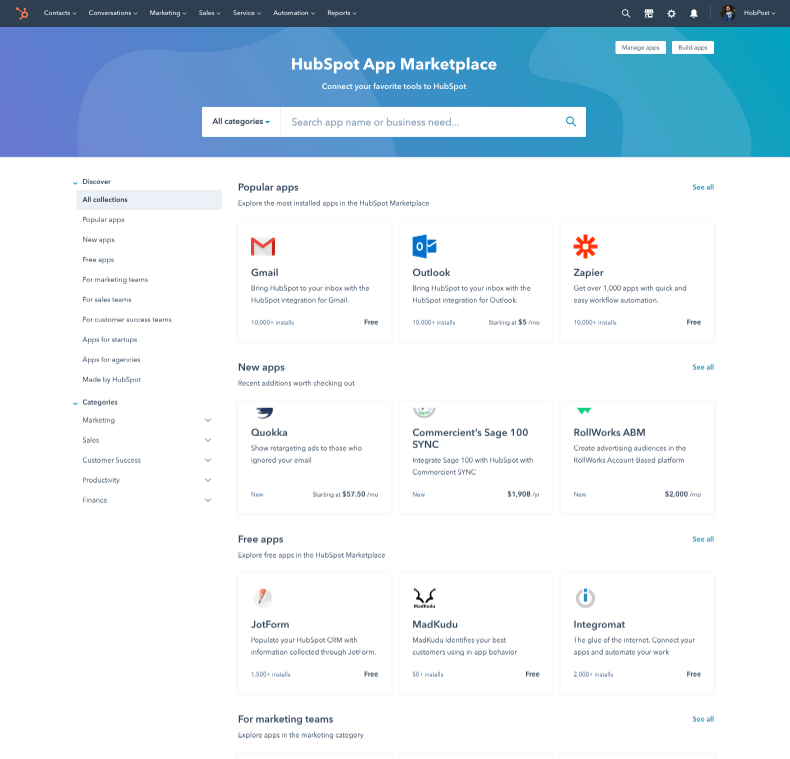 Integrate tools like HubSpot Sales and Hubspot Marketing into your HubSpot CRM and make sure they are working perfectly fine.
HubSpot offers you access to the tools and app marketplace where you will find a number of sales and marketing tools that you can integrate with the HubSpot CRM.
These third-party tools help you increase the functionality of your CRM and make your overall process of sales and working much easier.
07. Create a Dashboard and Enable Reports

You can create your dashboard yourself, as per your needs and requirements. Add those elements that you require on your screen and which can give you better control of your overall process.
This dashboard is your control panel and makes sure you customize it as per your control requirements.
Also, don't forget to enable reports so that you can get an idea of your progress and losses. Get in-depth and close reports of all your workings and
So this was how you can start using HubSpot CRM. All the mentioned steps are just the basic ones. You can do wonders with HubSpot CRM.
The more you use this CRM software, the easier it becomes to manage your customer relationships.
Major Features
HubSpot CRM is packed with a ton of amazing features. Some of the most amazing features in HubSpot CRM include:-
Social Media Integration
Using HubSpot CRM, managing the overall social media campaign of your own company, as well as of your client becomes much easier.
Drag and Drop Communicator
Using communicator tools becomes much easier with HubSpot CRM. Now just simply drag and drop the required elements into your panel and start using the communicator in a few moments.
Company Database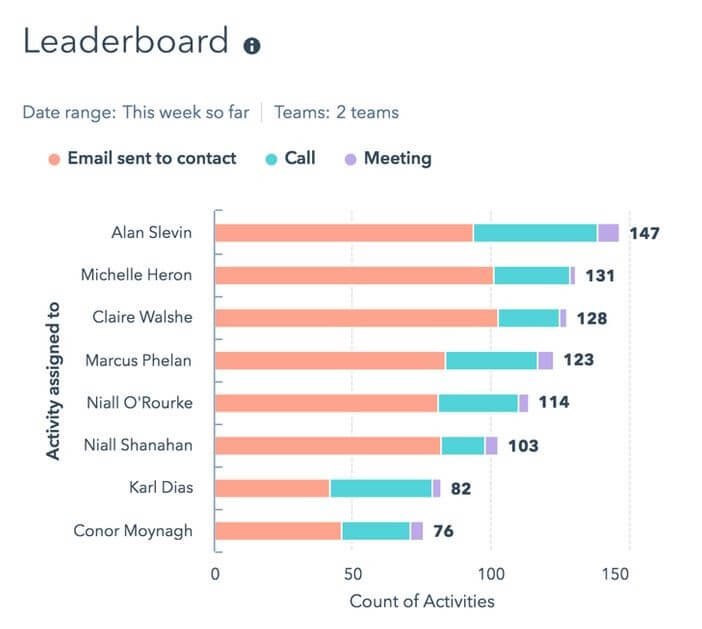 Database management becomes much easier to handle. One of the most amazing features of HubSpot CRM is the collection of data on a common platform.
All the data from all the departments are gathered at a common platform and are accessible by all users.
HubSpot Sales and HubSpot Marketing Sync
Now, syncing HubSpot tools like HubSpot sales and HubSpot Marketing is possible with
HubSpot CRM. You can simply manage all your sales and marketing strategies, as well as data from a common platform.
Email Management
One of the most appreciated features of HubSpot CRM is the flexibility it offers with emails. HubSpot CRM allows you to nurture your leads, with the feature to send bulk emails.
Creating and sending free emails becomes much easier with HubSpot CRM. You also get built-in analytics of the performance of your emails.
Get all the email, pages, offers, and traffic sources analytics reports in one single place with HubSpot CRM.
You also get features like contact management, website activity, email marketing tracking, and an email reporting dashboard also.