A quality appointment booking system is extremely important for every business these days, the last thing your customer would expect is to keep making calls to book an appointment.
So, why not make it simple and easy for your customers just to grab the phone and book an appointment in a minute all by themselves.
With the increasing use of the internet, the way of doing business has changed over the last few years. These days, most of the processes are automated and it can save a lot of time for you as the business owner as well as your customers.
If you are looking for a quality appointment booking WordPress plugin, your search will end with this plugin. This is an enterprise-level booking plugin that will completely replace your assistant.
In terms of features and presentation, Amelia is probably the best booking plugin option at the moment. Not just the appointment booking part, it will take care of the complete day-to-day management process of your business. 
No matter what kind of business you are managing, the Amelia plugin will perfectly fit into the need and make sure that you are able to manage your business with ease.
Whenever you start a service-related business, be it a salon, gym, health and medical or any other business where you need to meet and manage your customers on a daily basis, one of the very first investments is to hire someone to manage your appointments, booking, and your customers' data.
You become dependent on your assistant and if they are not competent to manage the data in the proper way, you will lose the valuable asset of your business.
The Amelia plugin will replace the complete process with an automated system that will need minimal or no human intervention.
So, let's check the plugin in detail.
The Design
The design is very important. Otherwise, you can probably use an excel sheet to maintain the data or offer a simple Google Sheet to your users to book an appointment.
You can proper system to make your business look professional and authentic. And the Amelia plugin understands that very well.
The team behind Amelia has made sure that your business looks very professional when a potential customer visits your site, the process is so simple that any user with no technical knowledge can do self-service to book their appointment.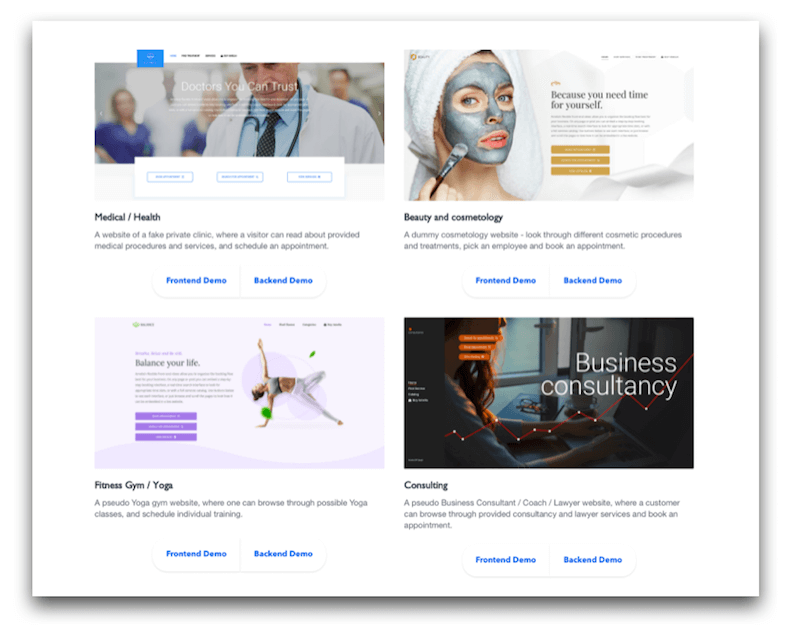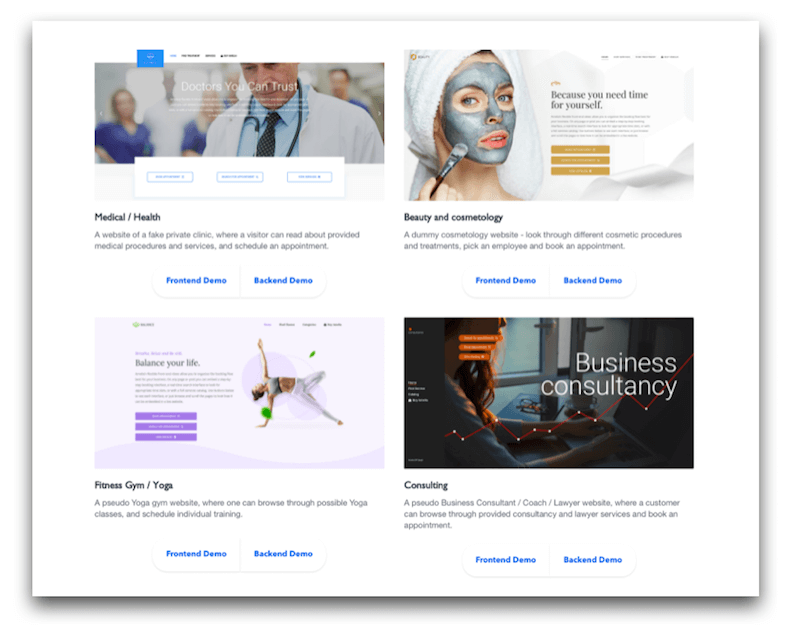 Booking An Appointment With Amelia
The appointment booking forms are very simple and easy to understand. You just have to follow the steps to book an appointment with just a few clicks.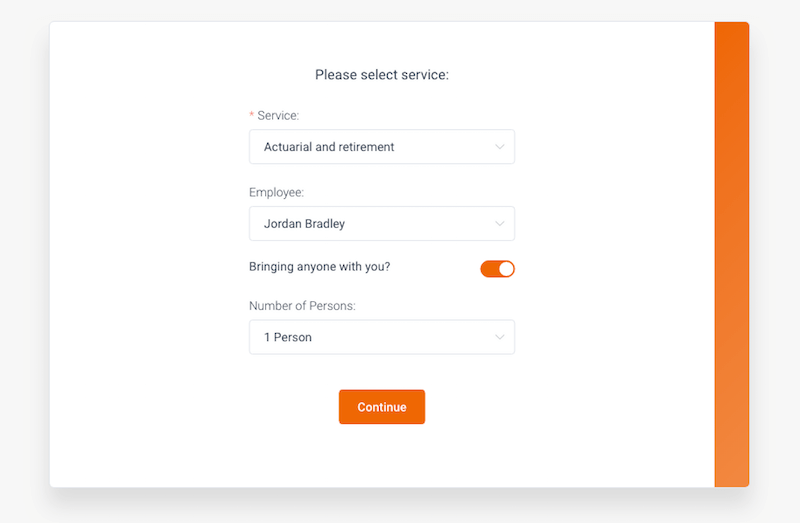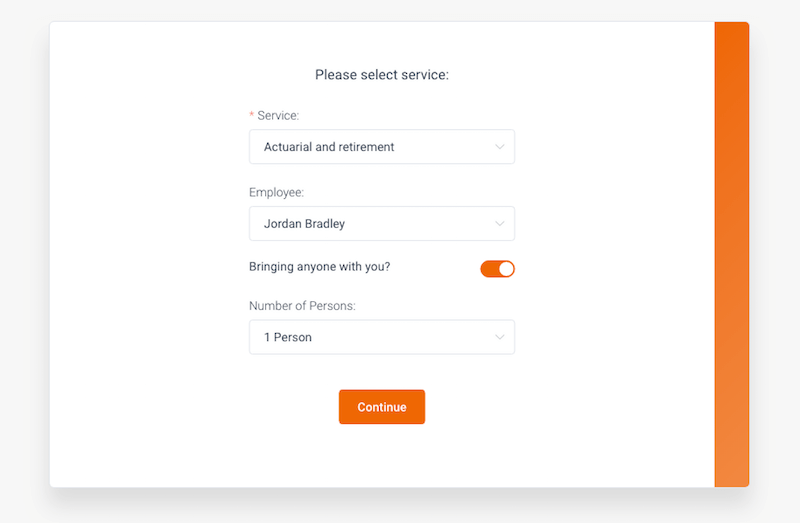 As Amelia is a completely self-service appointment booking system, you can choose your preferred date and time in a simple calendar and proceed.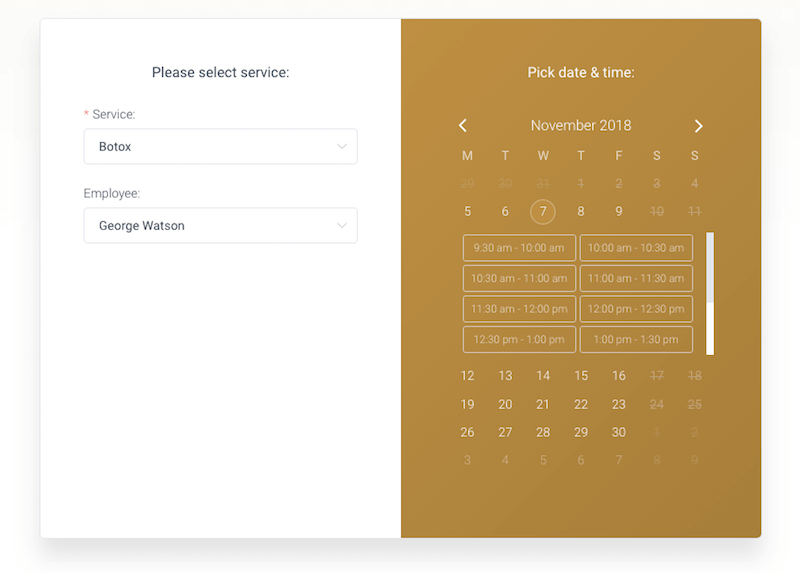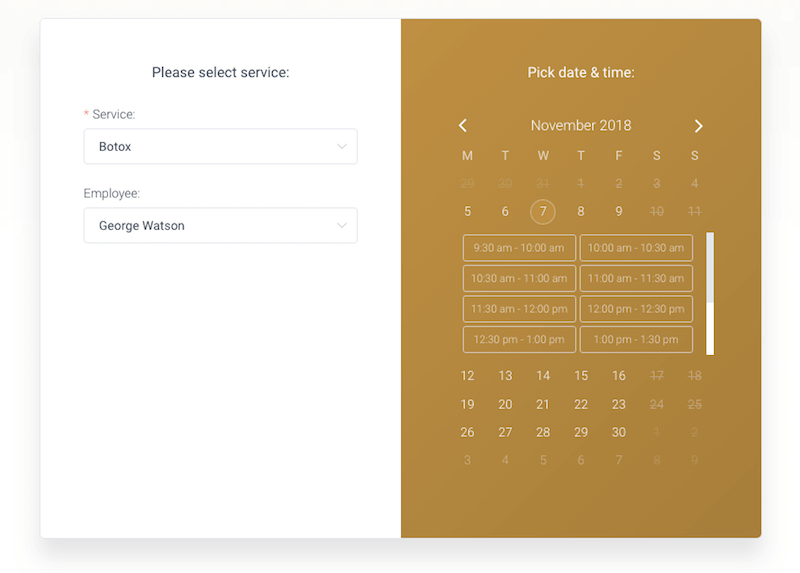 In the next step, you will get the option to fill in your personal details for the appointment.
Once the process is complete, you will get an email confirmation with booking details.
Admin View
As the admin, you will have the complete details of each appointment so that you are able to manage your time accordingly.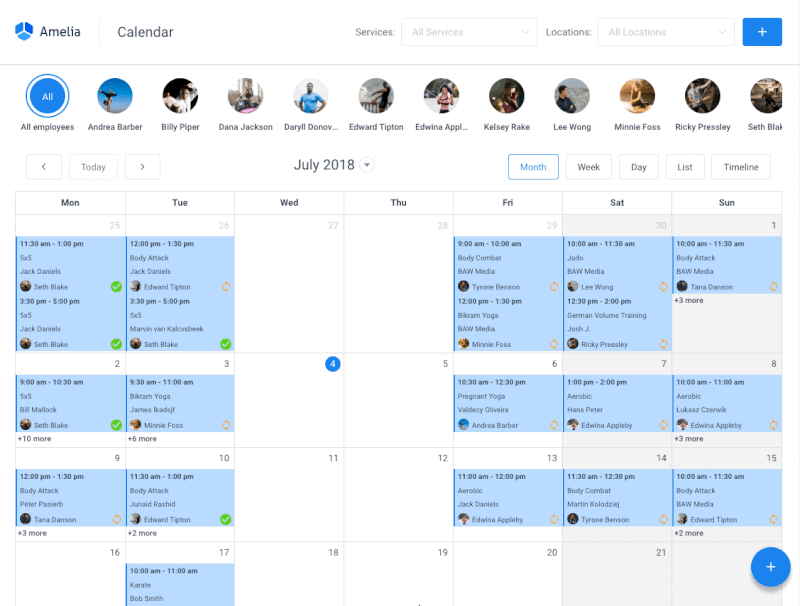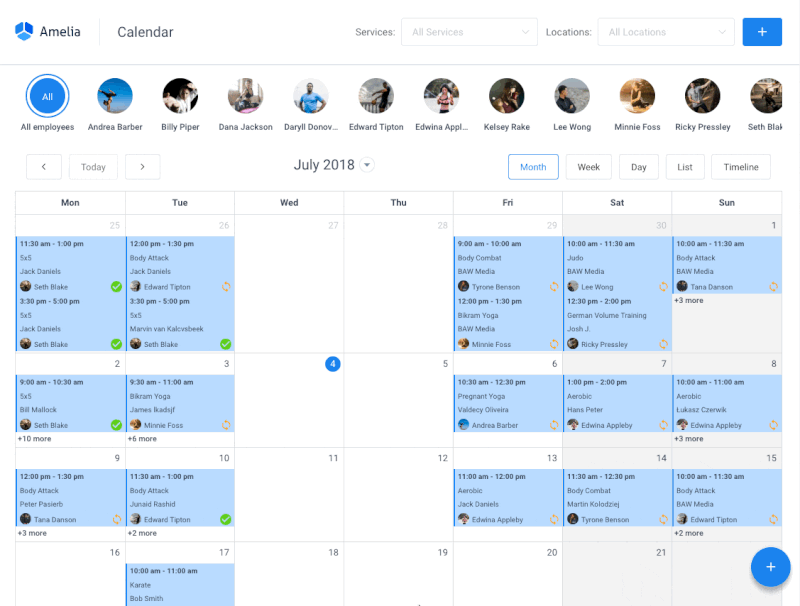 Working Hours
Set the working hours for your company as well as the off days, so that your customers are aware of it and they can plan their visit well in advance.
You can take it deep and set the break timings as well.
Also, this feature is very useful for your employees. If you are managing a company with a number of employees at one location or multiple locations, you can set the holidays and click on Apply to all, this will set the holiday calendar for your company.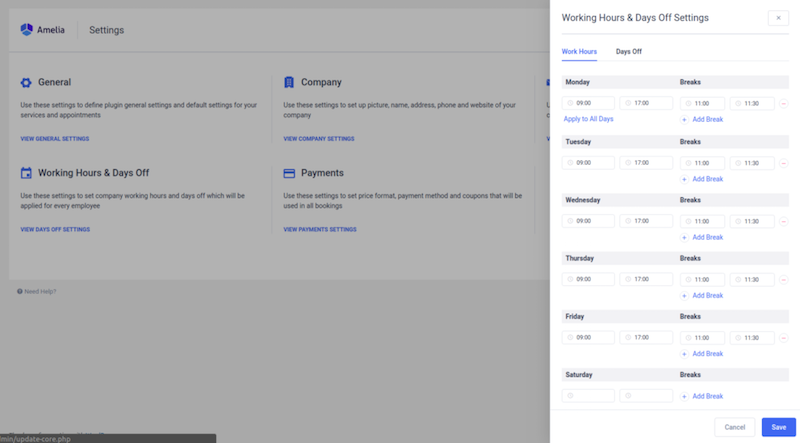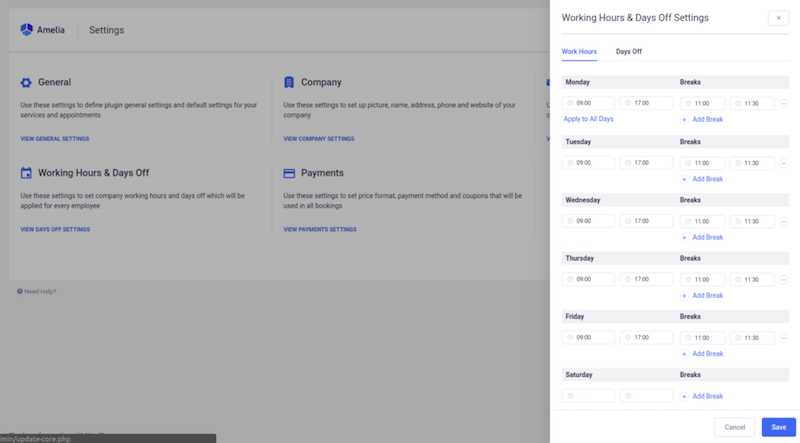 User Roles
Amelia plugin gives you the option to create complete user roles and profiles. You can create a number of different roles such as
Admin
Manager
Employees
Customers
You have a list and grid view option for the users. As the admin, you can search through your employees or customer to check the details of any user.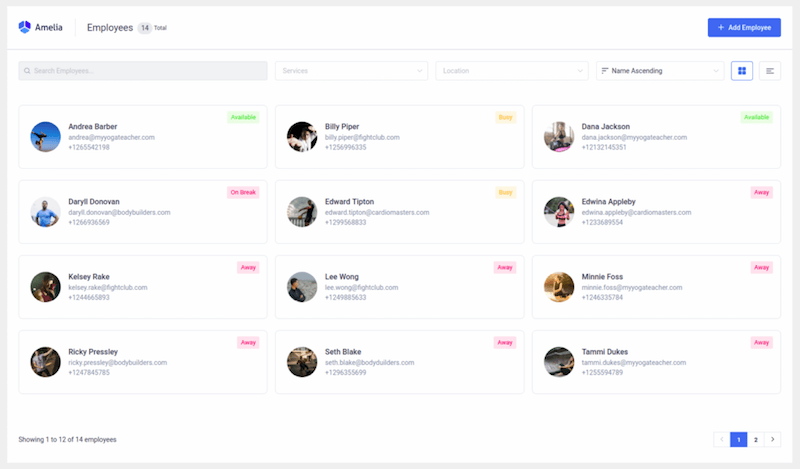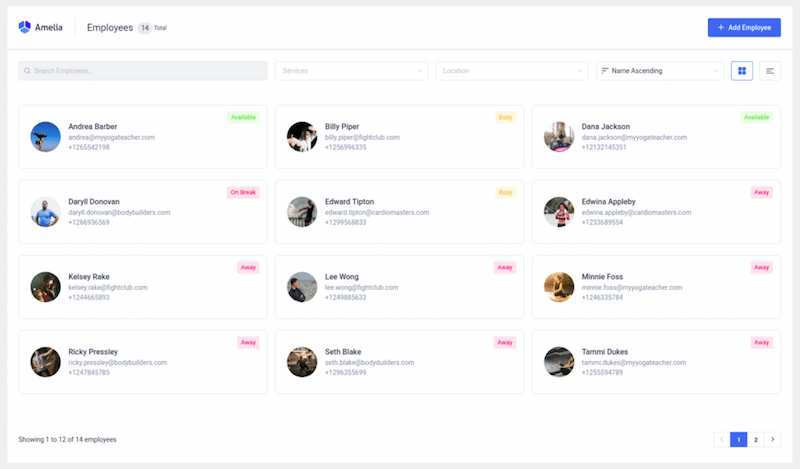 Multiple Locations & Multiple Employees
As already mentioned, Amelia plugin is good for companies with multiple locations and with hundreds of employees.
This plugin will take care of all the day-to-day business needs and make sure that the business is running smoothly.
Booking Catalog
With Amelia you can create a detailed catalog of services that you offer. You can create different packages with different prices to make it easier for your customer to select the package as per their requirement and budget.
It's complete self-service for the customers, you can outline all the details of each package so that the customers are aware of the service before they select it.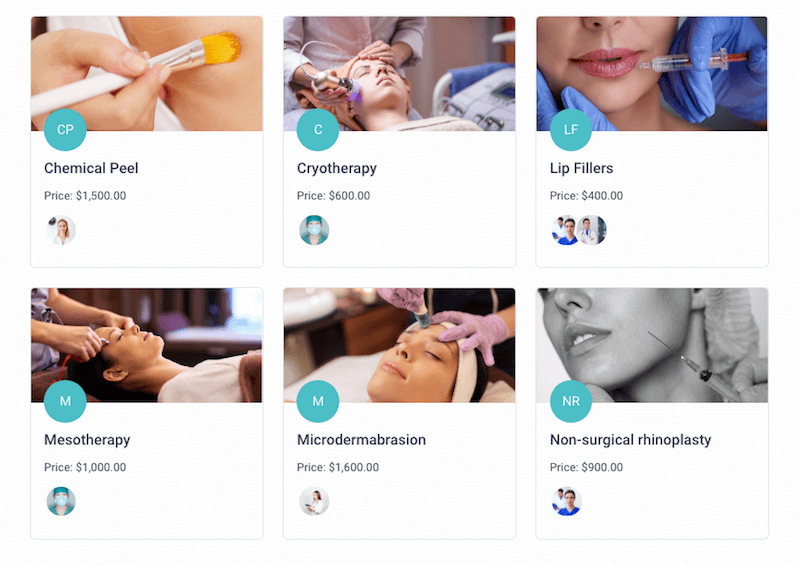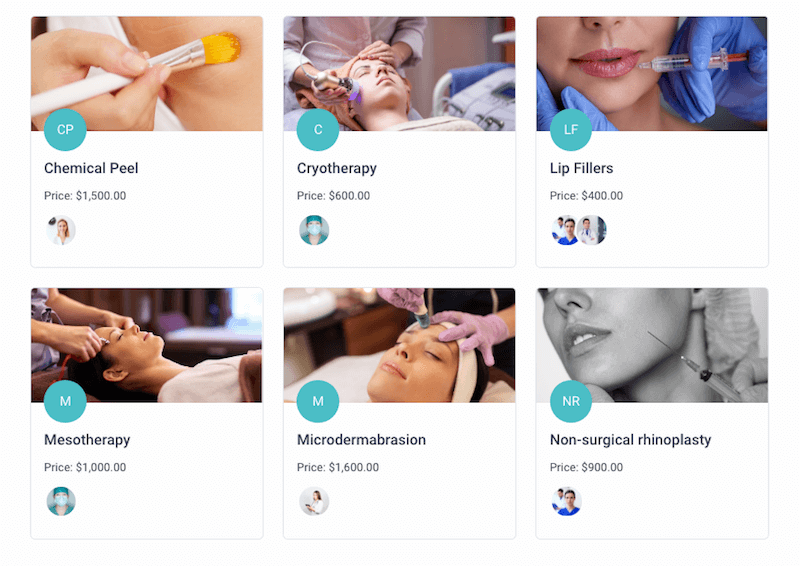 Payment Settings
Amelia plugin comes with easy to use payment settings option so that your customers are able to make the payment well in advance using your website and book their appointment.
You can set the pricing model and payment gateway for your customers and offer them an easy option to make payment by using debit/credit or PayPal gateway.
The default payment option is US dollar, and you have the option to change that as per your location and need
Manage Coupons
If you are running any special deal for your services, the Amelia plugin gives you the option to enable the coupon option as well. 
Once you activate this option, the coupon field will appear on the finance page so that your customers can put the code and get the discount.
If you don't want to go for upfront payment, you can disable the payment options. If you disable the option, the booking will be done without going through the payment process and your customers can pay in cash.
Custom Fields
Every business is different and a similar type of appointment form will surely not work for every business. 
Amelia plugin gives you the option to add custom fields to the appointment as per your requirement so that you can create a completely customized form for your business.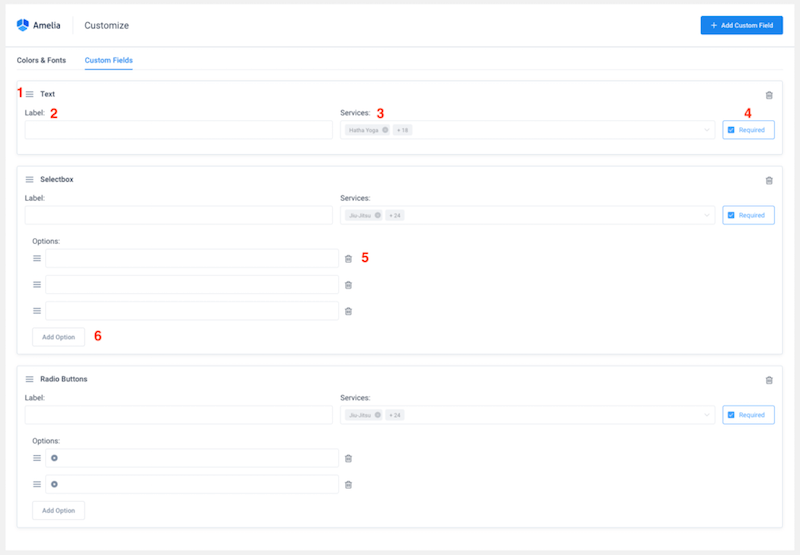 Amelia Admin Dashboard & Stats
You as the admin of your business will have access to the admin dashboard where you can get the details of your business.
Anyone with the manager role in the Amelia system can go and have a look at the main dashboard.
The main dashboard will give you a number of useful insights into your business so that you can make an informed decision.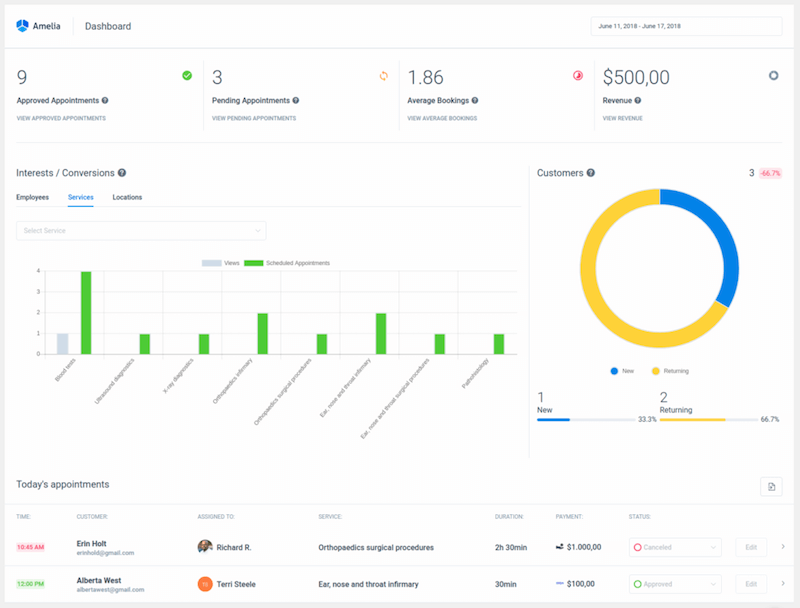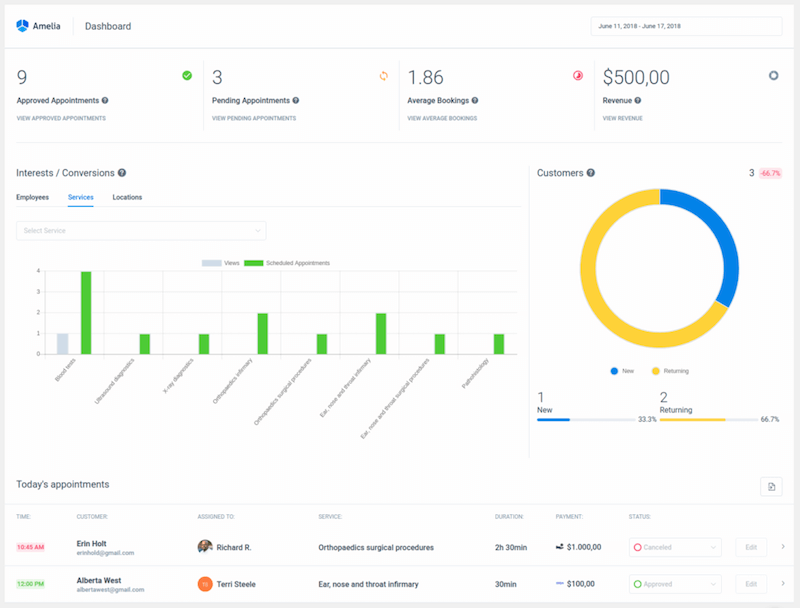 Final Word
It is always good to have a complete system rather than using multiple different tools for different activities on your site.
You just have to master one tool, and Amelia is quite simple and easy to use. You can make your employees aware of the system in just 30 min whenever there is a new joinee.
Overall, Amelia is undoubtedly one of the top choices when it comes to appointment booking and business management plugins.
Use the link below to get this amazing tool today.