All of us search for any information online. Thus, if we need to find an answer to our question, we google it.
However, Google is not the only platform that people use to get the info they need. In many countries, Google queries are of less popularity compared to Q&A services. And Quora and Reddit are the world's largest free platforms of this type.
Taking into account a huge amount of organic traffic the two sites have daily, it would be a great idea to use both platforms for your project online promotion.
All you need to make sure is to, create content carefully, and promote your business wisely to make it a natural fit for the content.
So what results can you expect from Quora and Reddit platforms? How to integrate them into your SEO strategy? How do these channels work?
Monthly Traffic Growth
Quora and Reddit work very well when it comes to building a brand. Multiple references to the company and its products increase the level of brand awareness, and high-quality answers increase trust in the company. 
These platforms are huge interns of traffic and the range of topics. In fact, both Quora and Reddit covers everything under the Sun.
Therefore, everyone can find a suitable topic. If there is no information, you can always ask a question, and there will certainly be those to answer.
Accordingly, the level of trust is large on Quora and Reddit. Let's figure out how to turn all the traffic from Quora and Reddit into your target leads and promote your brand among potential customers.
Here is a detailed article on how to drive traffic from Quora, it will give you all the details you need to know before you start marketing on Quora.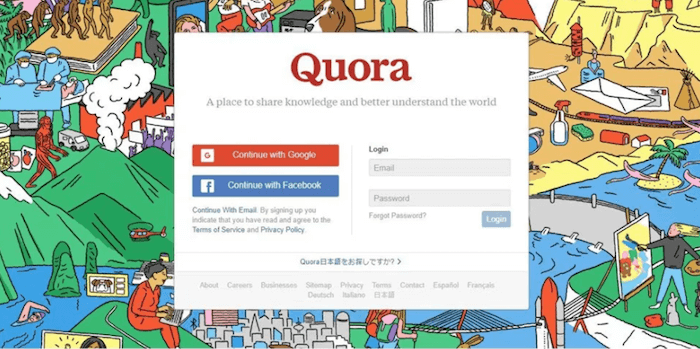 Brand Promotion on Quora
If you decide to go with Quora, you can officially represent your company on the site. Thus, you will promote your brand and get more recognition.
Now, the question is how to maximize your visibility on Quora?
Well, the answer is simple, you have to answer as many question as you can with great quality content so that your answers get maximum possibl eiews.
Like any other content platform, Quora also demands quality. If you are just writing a couple of lines and pushing your link, it is not going to work.
In fact, your profile might get suspended if you keep on promoting your own brand on all your answets.
So, make sure to create some value for the platform and in return you get traffic and recognition for your brand.
If you do not know what questions to answer, check the relevant categories on the site. Subscribe to all categories that are relevant to your industry to see relevant issues in the chain of threats.
Here is how you can find "quality" questions that are already popular and that have such potential:
We also recommend that you keep track of new questions on the topic. In fact, you will start receiving email or notification from Quora around the topics you generally answer as you become more active on the platform.
How to Get High User Engagement on Quora?
There are a couple of things to pay attention to when writing an answer on Quora to get maximum visibility around your content.
With a well-thought-out strategy, Quora can bring many leads to your online resource, which you can easily turn into your customers and raise your revenue.
Brand Promotion on Reddit
Reddit is a lot different from any social media or any other platform that allow public content. You have to be very sure before you post on Reddit.
If you consider Reddit as another Facebook and start posting all your content, your account will be banned in no time.
The only way you could survive and grow on Reddit is to understand the platform better before you start promoting your own brand. Here is a detailed article about SEO Reddit to understand the platform.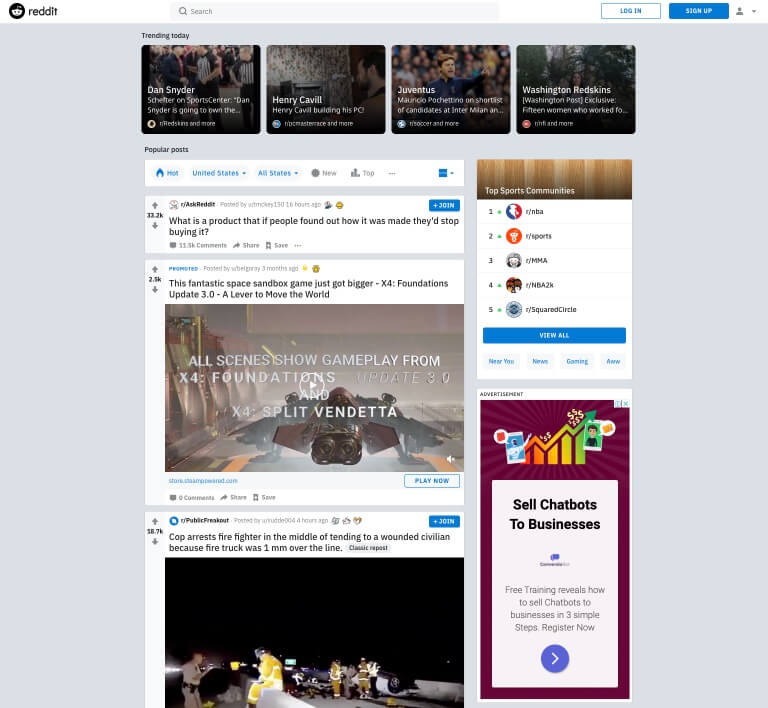 Principles of Work on Reddit
You can start working with the site after you register an account and subscribe to the topics of interest to your subreddits. Find the relevant subreddits and follow them so that you are aware of the kind of content that gets the most traction.
The process of finding relevant subreddit is simple, you can make a search for the topics around your niche and the site will display the already available subreddits.
Subreddits are like categories on Reddit that are created with the keyword extension on the URL after "r". For example, when you make a search for subreddits related to Digital Marketing, you will find all the available options with URL as r/digital_marketing/
Basic Reddit Concepts
Familiarity with the basic concepts of the site will raise the effectiveness of your strategy:
Reddit is a very finely tuned mechanism driven by the participants themselves. If you suddenly begin to "shamelessly" advertise your product, you will most likely be removed by the participants themselves with the help of caustic comments.
If you aim to effectively promote your company on the platform, then you need to produce quality content that is useful to other people and answer their questions.
Here is how you can use Reddit to get more traffic.
Quora and Reddit Promotion Checklist
Based on the above, we have made a shortlist of actions to take to run an effective promotion campaign:
So, these were some of the tips around how you can maximize your brand visibility on Quora and Reddit. Also, please note that both of these platforms offer you sponsored content options.
If you have the budget, you can start receiving a lot of traffic from these sites.