In this fast-paced and tech-savvy digital marketing world, one of the central cliché these days is that SEO is no more what it used to be in the past. But the actual truth behind this statement is that nowadays, most businesses certainly understand the significance and the basic concepts of SEO.
However, one thing that needs to be kept in mind is that creating SEO strategies is much more than keyword research, and so many other factors are also involved in making these strategies work out in your favor effectively.
This means that part of the success of your online business includes developing and executing efficient SEO tactics that would certainly help you a lot to stand out in the competition and would be beneficial for your business in the long run.
So here are some of the most unique and brilliant tips to create effective SEO strategies that you can use for the growth of your business:
01

. Create A List OF Target Keywords
Any digital marketing expert would know that keywords are the heart and soul of SEO, but they are no longer the only road to success when you want to increase your website's ranking on search engine result pages SERPs and enhance your organic traffic.
Why am I saying this? This is because, unlike before, now you first have to know and decide what topic of content you are going to address on your site and who your target audience is going to be.
Once you are done with that, you would need to make a list of long-tail and short-tail words to determine their search volume and research them using SEO keywords generating tools.
When you would use these researched keywords in your content, this would certainly help you to reach out to your target audience and would make your content appear in search results that are relevant to your topic of address.
02

. Focus On User Experience
Nothing can be worse than having to navigate through a website that is certainly not easy to use and interpret. Just like you, your users also find it very frustrating when a website is not user-friendly, and they eventually end up giving up on such sites after just a few seconds by not bothering to check the rest of this site.
In addition to that, search engines also find it difficult to make the best out of such sites. Things like error pages, disoriented site structure, dead links can have quite a negative impact on your website, which can drive away traffic from your web page.
So, part of creating your effective SEO strategies also includes improving the user experience of your website to see better results and enhanced organic traffic by ranking higher on search engine result pages (SERPs).
03

. Set Up A Blog
One of the most incredible ways to engage your website's traffic and rank your keywords efficiently is to use blogging. Presenting your audience with unique and quality informative content in the form of blog posts to your audience can certainly aid you a lot in ranking your site higher on search engine result pages.
The reason behind this is because every blog post lands the reader on a new web page, which gives an additional chance to rank on SERPs.
In addition to that, you can undoubtedly make your blogs more attractive by writing them in a way that they are not stuffed with keywords, and they increase the interest of your audience.
This is one of the greatest SEO strategies as it would increase your chances to boost up your rankings on search engine result pages without getting into much hassle.
04

. Use Link Building
Link building is one of the most popular and efficient SEO techniques as it enables you to generate backlinks from credible sites.
Getting backlinks from quality and already established websites and adding these links in your content helps the algorithm of search engines to rank it higher as it helps to increase the domain authority of your site as well.
Link building is an off-page SEO tactic, and dedicating some time to brainstorm the ideas to attract quality backlinks is one of the most primary and practical tips to strategize your SEO plan.
To get this done, you can also approach other sites for guest blogging or guest posting opportunities through which you can easily link back to your site.
05

. Write Unique Content
One of the most primary things that you should be considerate about while writing the content on your site is that it should be completely unique and attractive as well. This is important as it would help your site to rank better on search engine result pages.
Another main thing that needs to be kept in mind is that the algorithms of Google have become quite strict these days, and writing plagiarized content on your site can certainly land you in trouble as it can become a part of Google's blacklist.
Furthermore, your readers would be able to get new and latest informative content, which would enhance their interest, and this can attract more audience to your page.
You can use tools like Grammarly to check your content for all corrections and make sure that there is no duplicate content in it.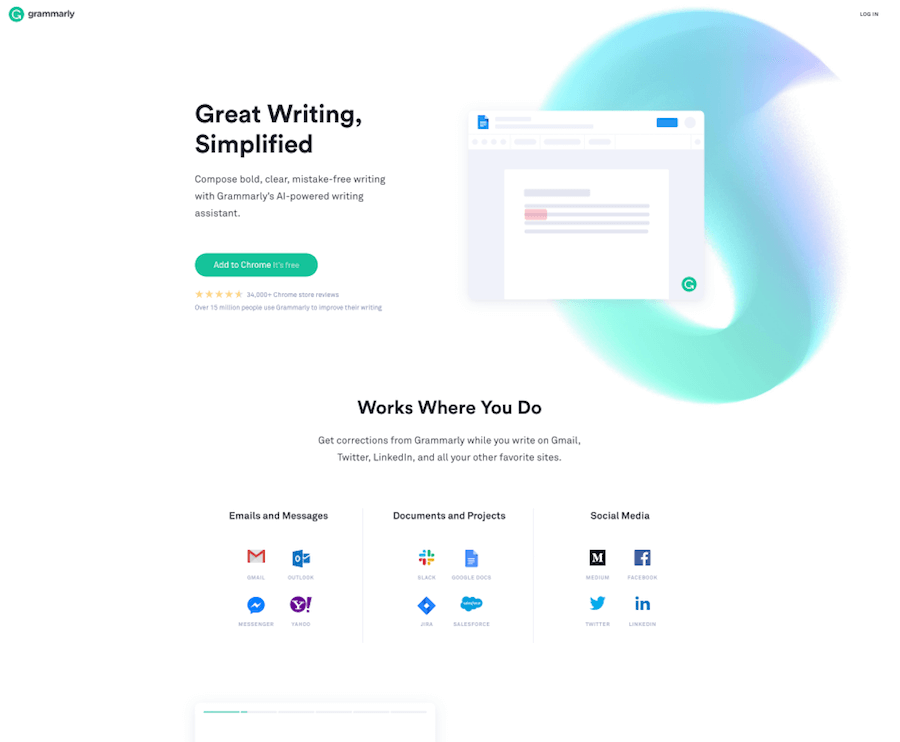 06

. Measure And Track Your Performance
Measuring and tracking your SEO performance from time to time is really important, as this way you would be able to know if your strategies are working in an efficient manner or not, or if you need anything else to add to it.
Of course, SEO is a gradual process, but you still need to keep an eye on your strategies because it is quite a long, effort consuming, and time taking task, and you would want to check if your plan is working in the right direction or not.
You can use tools like Semrush to analyze your website as well as compare it with all other sites in your niche. You can also spy on the best links and keywords of your top competitors.
You can start with a free trial of Semrush and see how this tool can help your business.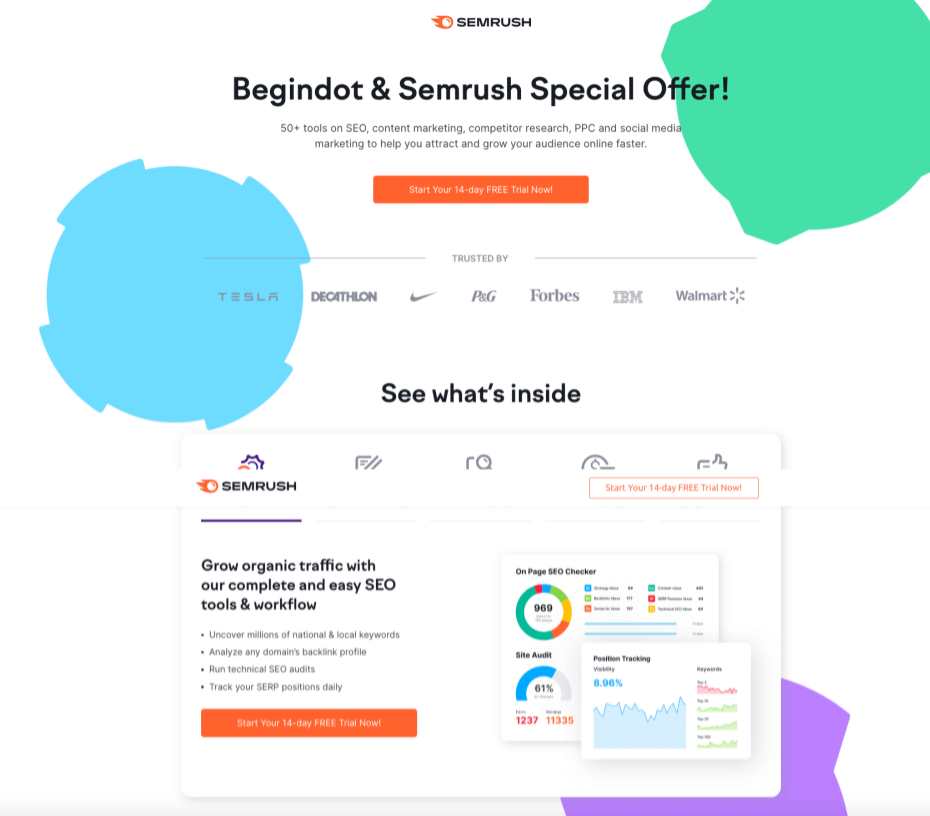 In addition to that, using several SEO tools would also help you to monitor the organic traffic and performance of your website.