What is one of the most searched terms by bloggers on the internet?
Yes, it's SEO.
Search Engine Optimization, as the name denotes is the optimization of your web page by employing techniques that make your blog, search engine friendly.
The techniques you employ on your website directly affect your ranking on search engine result pages (SERPs) which in turn directly impacts the traffic on your website.
Whether you're a newbie to the field of blogging or have been involved in implementing SEO practices before, the techniques involved in Search Engine Optimization have evolved and changed over time and it is imperative to stay in touch with the latest developments.
When it comes to on-page SEO, there are various aspects that you need to take care of. From meta tags to titles to keyword density, here are 5 things that you need to take care of on-page SEO of your blog:
Best On-Page SEO Practices
Is Your Keyword Density right?
It is imperative to add relevant keywords to the content on your blog. However, a mistake that most new bloggers make is stuffing up the content with keywords. Keywords are usually added to provide a direction to the search engines about the theme of your blog but stuffing up keywords in every paragraph of content does more harm than good.
The usual keyword density is roughly between 2-4%; do proper research and make a list of the most relevant keywords before adding them in the content.
Not too much, not too little; just right!
Use of Meta Descriptions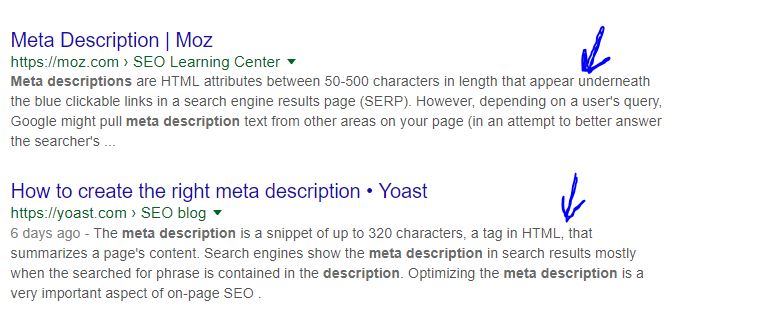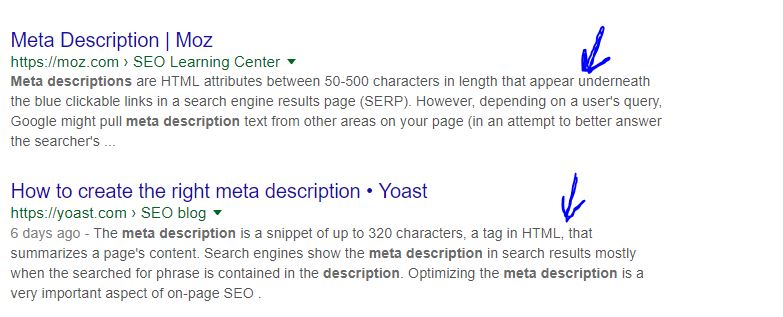 Adding relevant keywords to your blog is a must, but an increased visibility in search engines can only be achieved by adding relevant keywords within Meta Descriptions too.
The Meta Description is the text displayed on your page's title in search engine results. The correct length, as well as the relevance of the meta description, adds up to your blog's ranking.
Images Are important!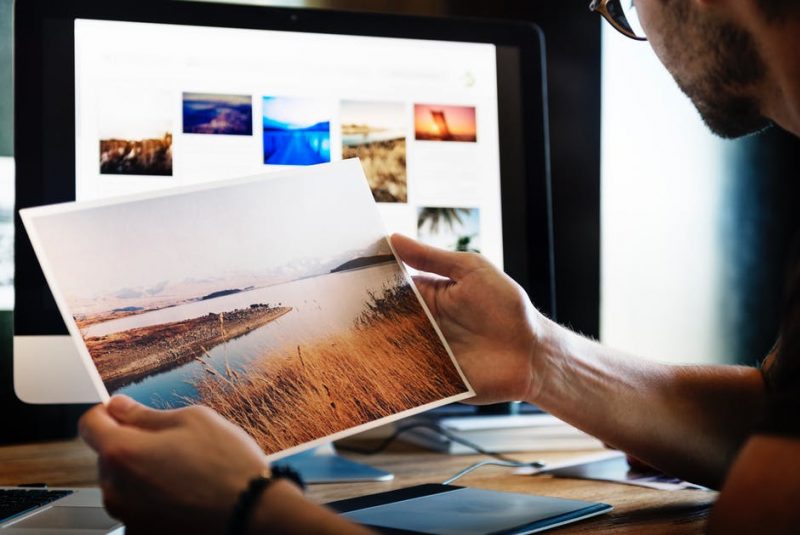 It is the era of visual content and adding images to your blogs increases their readability to a huge extent. Apart from breaking the monotony in the pile of text, images can also contribute towards the SEO of your site.
While adding new images to your blog, make sure to include relevant keywords in the title, description as well as ALT text of the images. This will not only help in the on-page SEO but will also increase your blog's visibility in Google images.
Internal Linking
Most bloggers emphasize the need of having backlinks to their blog from other websites, but internal links from your own website can be equally beneficial.
Internal linking is done by linking different pages of your website with each other within the content and within navigation menus. It not only makes site navigation easier for your visitors but also contributes to the better indexing of pages in Search Engines.
Internal linking is one of the easiest and fastest ways to increase the relevance of your pages as well as increasing page rank of your blog.
It's a quick and simple way, you just have to hyperlink your important and relevant content, like we are doing here with the best SEO plugins for WordPress.
Accurate Page Titles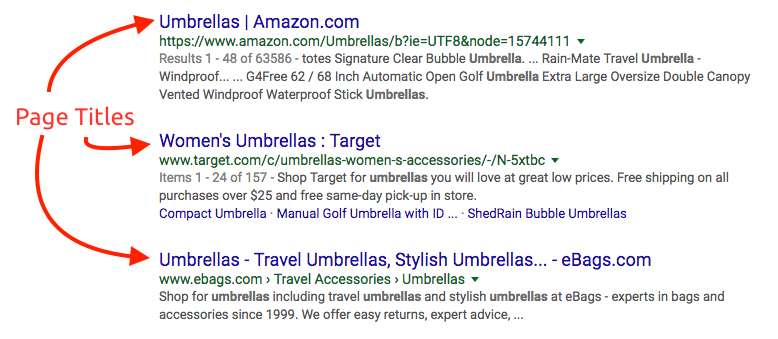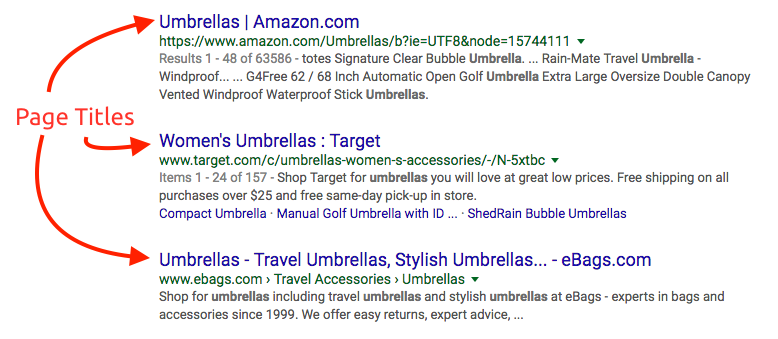 Putting up accurate Page Titles is a vital element in improving the on-page SEO of your blog. A Page Title conveys the theme of content to your visitors as well as search engines.
It is imperative to add a unique and catchy page title to each of your blog's pages which also includes the most relevant keywords for the page. Adding accurate page titles with keywords will also ensure that your title is in sync with your content.
SEO Support
If you are just getting started with your business and you don't have in-depth knowledge of SEO, it is recommended to take help from the experts.
Even if you spend some money initially on SEO services, you will have good returns the long run. You can easily find SEO service providers around the world. However, make sure the team you hire has a good track record and know their business well.
You will have a make a Google search to find the service providers and then do some background research about the business. If you are living in the Tempa area, here is a good SEO provider with a proven track record, Scott Keever SEO Tampa location.
Similarly, depending on your geo location you can hire the best SEO service provider team and take your business ahead.
Final Note: This was a quick article to help you know the basics of On-Page SEO, we have already written a few articles related to SEO and SEO tools; we have mentioned the links below I'm sure these articles will help you to grow your blog.
Must Read: