There's an enormous number of WordPress themes available, nobody really knows an exact number. But there's one thing everyone is 100% sure about, there are hi-quality themes, and really bad ones.
WordPress themes can be really tricky, when you think that you've finally found "the one", it turns out that free updates are not provided, or that theme is not compatible with current version of Gutenberg.
It doesn't matter if you want it or not, someday you will have to activate Gutenberg.
When you feel that it's time to choose a new design for your WordPress website keep an eye on the following 12 things if you want to transform your website into a glorious, customized and user-centric experience.
Why a Good Feature Set is Important?
If you're reading this blog probably your current theme doesn't have all the features you need. The day you purchased it probably all you needed was a nice gallery and a WooCommerce compatibility.
But can you add a portfolio or some nice pricing table to your website without installing third-party plugins? If you can't the following compilation of themes and features will help you upgrade your website and provide it with features that will be more than enough in the next 5 years.
Demo Data Setup
If you're going to make a clean WordPress installation, in order to run a few tests, you need to be sure that there's enough content to make those tests happen, this is why demo data is a must-have for the first installation.
Unfortunately, some theme providers do now include sample data, as they create their products mostly for developers who don't need "dummy data", this is why you need to choose only those themes that have a one-click upload of sample data, like the one below.
This theme comes with a built-in sample data uploader which adds all the necessary posts, pages and media files to make sure that installed theme will look exactly like on the demo.
Dentalux | A Dentist Medical & Healthcare WordPress Theme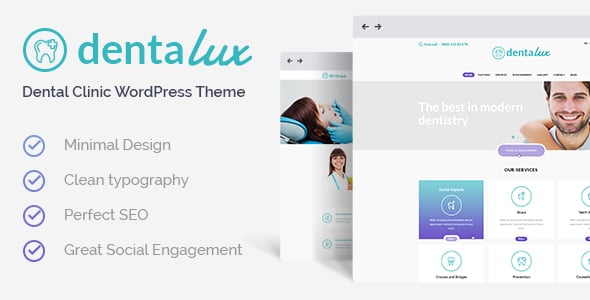 More Info & Download Theme
Multilingual Support
In case you're living in a country which has more than one national language, or if you're planning on internationalizing your activities, you need to have a multilingual support in your theme.
The easiest way to translate your website into another language is to install a WPML plugin, with its help you can create localized content on your website.
Unfortunately most themes do not support this plugins functions and you will have to hire a developer so he or she could make your current theme and WPML plugin play well, but if opt for a theme that already has WPML support all that remains for is to install this plugin, specify the source language, as well as local ones and a place where you want to see the language switcher.
You can get the following WordPress theme if you want to create a multilingual website.
Jarvis – Night Club, Concert, Festival WordPress Theme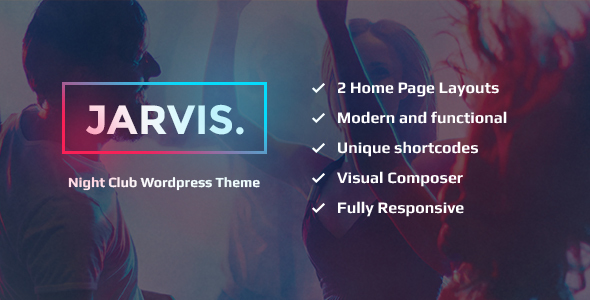 Standard Compliant Code
When they say that some theme is built with a fully-compliant code, this means that HTML and CSS code that's inside this theme is fully compliant with the standards set of rules by the World Wide Web Consortium.
W3C code compliance ensures that regardless of the browser, device, or operating system your site visitor will be using, your website will render perfectly, and they will see exactly the same pages as you do (unless they are using some obsolete IE version).
Below you can find an example of a WordPress theme that is built with fully-compliant code, and satisfies all W3C "style guides".
PJ | Life & Business Coaching WordPress Theme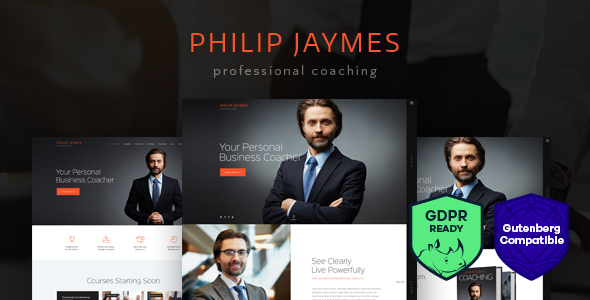 Page Builder
A few years ago we had to customize our websites using shortcodes, luckily for everyone web design strives for simplicity and user-centrism, which is why having a WordPress theme fully-compatible with any of the top page builders is a must-have.
Right now you can opt between Elementor builder and WPBakery page builder. Both items offer extreme customizability and outstanding performance.
Which one you will choose is up to you. Either you opt for simplicity with Elementor, or for power with WPBakery. Here's an example of a WordPress theme built with WPBakery page builder former Visual Composer.
Jacqueline | Spa & Massage Salon WordPress Theme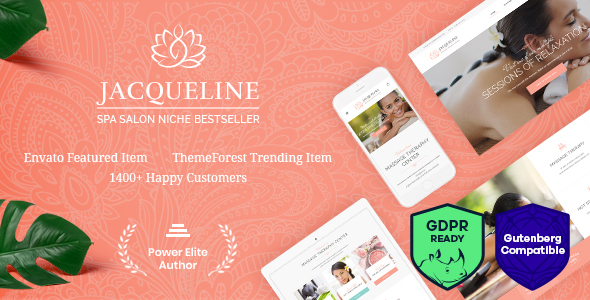 Sliders
Even though your old website has a slider I'm quite sure that it's not as good as it might have been. If we take a look at all WordPress slider plugins you'll be able to find the most powerful one called Revolution slider.
With this slider you can build awesome slides with a bunch of layers and various animation effects, meaning that you can add as many elements to each slide, and they will appear one by one, or all at once with a cool fade in effect.
Check out the theme below it has two sliders on board Revolution and Swiper.
Kids Planet – A Multipurpose Children WordPress Theme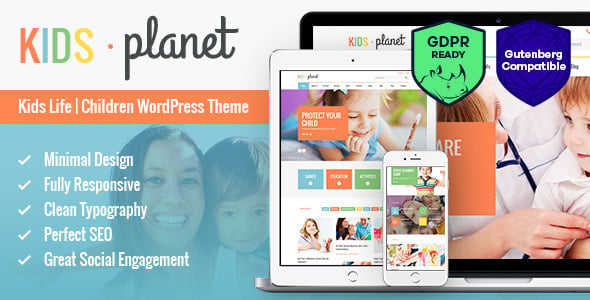 Mega Menu
If you have already built your own store or want to improve an established one you can definitely benefit from a Mega Menu.
This design element it perfect for stores, inside the mega menu you can place a bunch of elements including product categories, promo banners, videos and so on.
No matter how many items are there on your menu right now you can easily transform it into a mega menu. Check out the demo of the theme below to see how easily mega menu can transform dull menu items into content-rich one.
Beauty, Hair & Spa Salon WordPress Theme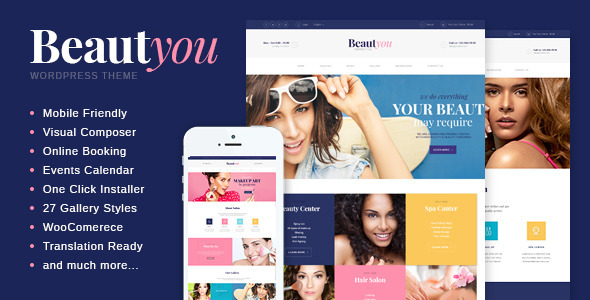 Pricing Tables / WooCommerce
Having a WooCommerce-compatible theme sometimes is not enough. In case you're offering some services that have variations in packages and pricing you need to have a decent looking pricing table.
When you present your package features in a cool way, your website visitors will be able to understand quickly which package will work best for them. To see a cool example of a pricing table check out the demo of the theme below.
Salon | Barbershop & Tattoo Studio WordPress Theme
SEO
Google keeps its eyes on every one of us, and especially on the way how your website is SEO optimized. Google has very strict rules on how your pages should be optimized and if you opt for a badly coded theme you may be penalized or even banned.
In order to avoid bad consequences, you need to be sure that your theme is not only W3C compliant but also has all the necessary microdata included. Following example has all this onboard, you're welcome to use it as a basis for your website.
Grace – Church & Religion WordPress Theme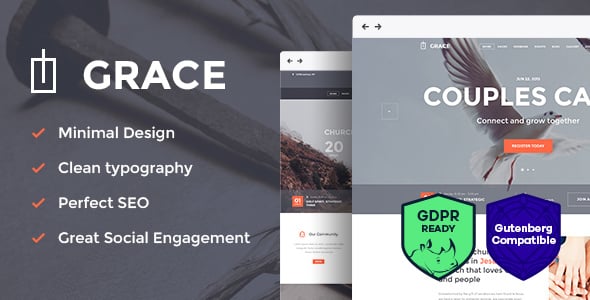 Updates and Support
Do you remember when was your theme previously updated? If you're lucky your theme was developed by one of those companies who lifetime free updates if you're not that lucky then you bought it as is.
These updates are very important if you want to have a website that will serve you faithfully for a long time. Theme updates are one side of the coin, the other is support. After the purchase you will have an orientation period when you'll get to know your theme, this is when support is a must.
The theme provider should ensure free updates and support. The theme below has both, you're welcome to check it out.
HotLock | Locksmith & Security Systems WordPress Theme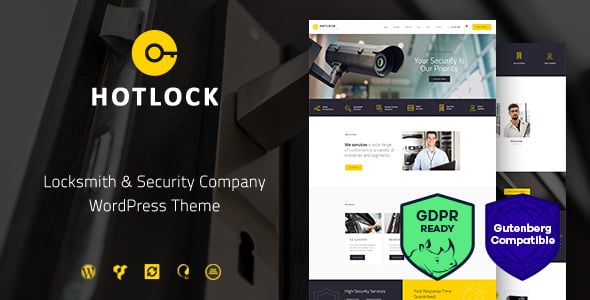 Multiple Page/Layout Options
When you're choosing a new theme for your website make sure that there's enough subpages there. These pages may include not only a visual presentation of layouts but also combinations of content blocks that you may use a basis for your own pages.
It's much easier and faster to build a new page based on a predesigned one than trying to make one from a scratch. The following WordPress theme has a bunch of subpages you can use as a basis for your own ones.
Dr.Patterson | Medicine & Healthcare WordPress Theme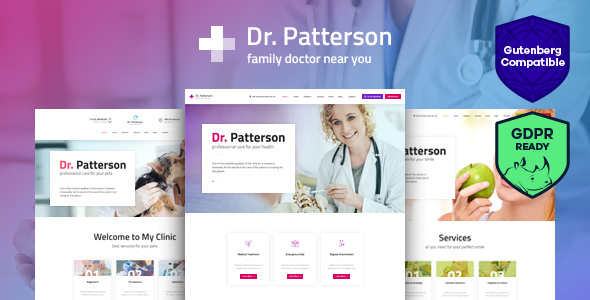 Responsive Design
It goes without saying that your website should be responsive thus it should render perfectly on devices with various screen resolution.
Using a page builder you can prevent some blocks from loading on screens smaller than 768px. Hiding these blocks you will make your pages lighter on handheld devices, this will ensure smooth browsing experience for mobile users.
Check out an example of a perfectly responsive theme, don't forget to open the demo on your smartphone.
Ozisti | A Multi-Concept WooCommerce WordPress Theme Augmented Reality Store Ready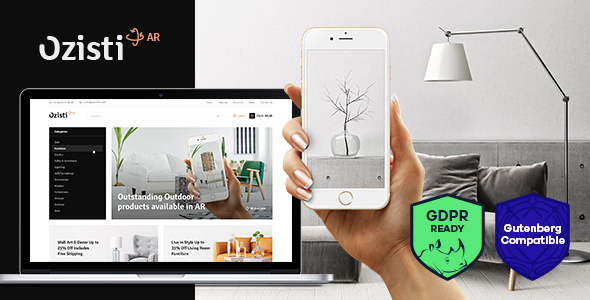 Gutenberg & GDPR Support
This spring the whole web was struck by the new GDPR regulations, these oblige all companies and webmasters who run their business for EU citizens to change the way how they collect and process personal data.
These new changes on any website should be backed with a relevant notification either in a form of a popup or a site-wide banner that gives users an option either to give their consent to the processing of their data or not to give.
If your current theme originates from a distant past that you had to make your website GDPR compliant with the help of some third-party plugin.
The same goes about Gutenberg content builder. In the next WordPress update Gutenberg will be the default editor, right now most developers are trying to adjust their themes to be fully operational when this builder is activated.
Even though the rating of Gutenberg plugin on wordpress.org is not that high, this is because most users didn't appreciate the practical utility of this builder.
Modern themes, like the one below, have both of these this feature out-of-the-box.
WealthCo | A Fresh Business & Financial Consulting WordPress Theme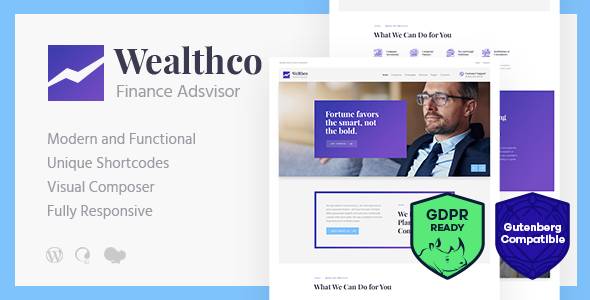 Credit: This is a guest article by the ThemeREX team, a Power Elite Author in the ThemeForest marketplace.