In spite of having the hands-on skills to succeed in the lawn care industry, it's still very difficult to establish your company as one of the best; landscaping skills alone won't allow you to tell more people about your brand and grow your audience.
For this, you need a targeted marketing strategy that is focused on converting more leads. 
Thankfully, marketing a landscaping business can be done on any budget as long as it is meticulously planned. What you don't want to do is waste time, effort, and money on the wrong approach.
To help you out, here are some tactics that can be applied to a landscaping business with the aim of converting more leads, and therefore increasing your chances of succeeding in this highly competitive industry:
01

. Have a well-designed website

Statistics show that 75% of people make their first impression of a business' credibility through its website.

Bearing this in mind, make sure that your website serves as an avenue to showcase your skills, the work you have accomplished, customer testimonials, and most importantly, how customers can get in touch with you.

First, aim to have a clean website that clearly displays your vision and mission, as well as any calls to action. Additionally, make sure that your website has intuitive site navigation, cross-platform responsiveness, as well as engaging and compelling content, inviting leads through the sales funnel.

Secondly, you can also display on your website what makes your landscaping business different from other service providers.

Hence, in addition to adding any certifications you and your team may have, make it known what other benefits there are of doing business with you. 

A lot of companies today invest in the use of scheduling and business management software, like this one from Jobber.

Having this type of software will convey the idea that you can conveniently manage your time and appreciate hassle-free transactions, helping prospects to see how professional you are when it comes to servicing their landscaping needs.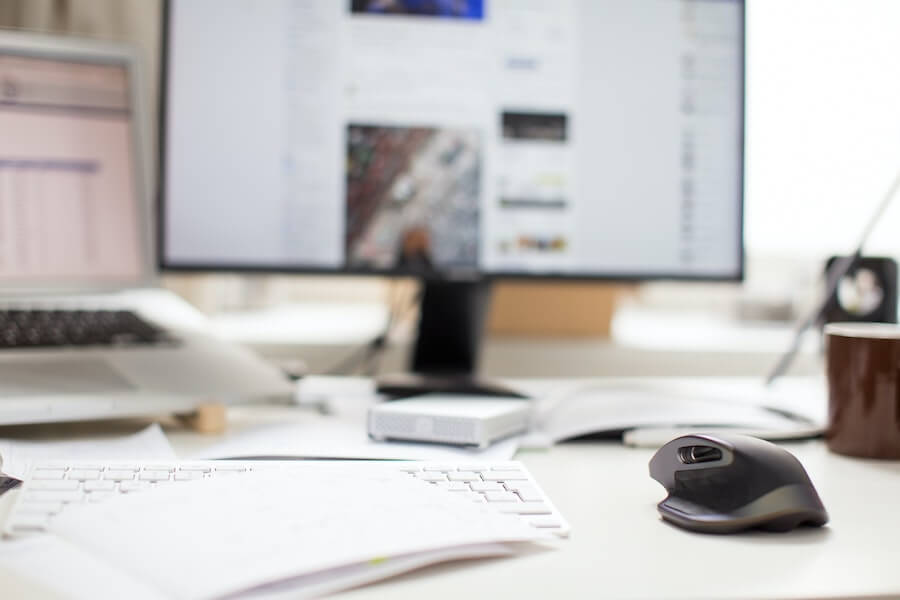 02

. Quickly respond to leads

Now that you have a website, you want to ensure that you quickly respond to leads that come through your site. It has been shown that the faster you get in touch with a lead, around five minutes after they interact with your company, it's more likely that you'll seal the deal.

So, have a dedicated team assigned to answer any queries prospects may have. If the latter wants to learn more about your services, contact them immediately for the information they need.

Also, if they want to know about your prices, knowing how to quote comes in very handy too. Essentially, make sure that you and your sales representatives are ready to answer any prospects' questions and that you value their business. 
03

. Don't forget previous clients

As the landscaping industry is largely dependent on the season, it's safe to expect that most satisfied clients will come back after a few months or years. With that said, make it a habit to proactively reach out to the clients you had months before.

Doing so is important as it's cheaper to retain clients than to generate new ones. Thus, entice previous clients by giving them incentives or offering them a friendly reminder that you're going to prioritize them if ever they request your services again. 
04

. Ask for referrals from existing customers

Customer referral is perhaps one of the oldest yet most effective lead-generating strategies out there. For one, customers that are referred by existing customers have a 37% higher retention rate.

Additionally, you can expect to gain, at least, 16% more profit from referred customers, as you no longer have to exert some of your time and effort to convince them to do business with you.

That said, if your current customers are delighted with your services, ask them to share their experience with their social circle. In return, you can offer some discounts or incentives if they successfully refer a new client.
Takeaway
The landscaping industry is highly competitive, given that it can be a highly profitable business. To start your path to success, practice lead generation strategies suitable for your landscaping business.
Fortunately, with the four tips mentioned above, you're on the right track toward finding high-quality leads and converting them to loyal customers.
Remember, successfully turning leads into customers won't happen overnight. So, be patient and persevere when employing any of these strategies.
References
"19 Statistics showing "why website is important for your business" in 2021", Source
"HOW TO GENERATE LEADS FOR YOUR BUSINESS", Source
"15 REFERRAL MARKETING STATISTICS YOU NEED TO KNOW", Source