Your company's success is significantly influenced by your workforce. Engaging your employees in ongoing staff training will keep them prepared for the ever-growing competitive environment.
With this in mind, businesses all over the world are investing in online training software to allow their employees to update their knowledge and skills and boost their productivity.
But to manage an efficient online training program, you will need the right software that suits your preferences. There is plenty of such training software available, such as Mindflash, with a wide range of features to make the most of creating a training program.
Here are some features that you should look for when choosing a training software: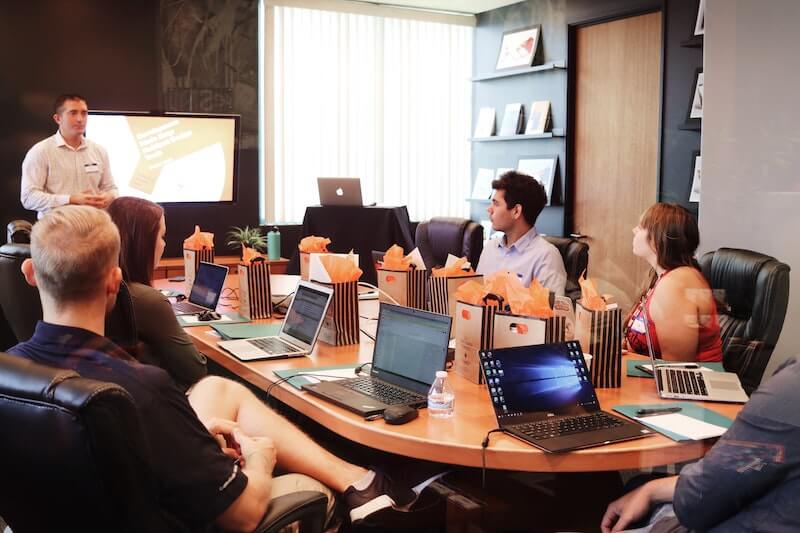 Easy usability
Not everyone in your team will be highly skilled in using technology. It should not be a complicated process to access your training program.
It needs to facilitate the simple creation and implementation of procedures like document assignments, the construction of links to crucial outside files, and the development of training programs.
Customization
The option to adapt training to meet individual needs is one major advantage of online training software. Customized training resources have been known to increase worker performance.
Make sure that the online training software you choose offers customization possibilities. For instance, you can alter the learning pathways and the language.
It's possible that your staff feels more at ease using movies than images. As an alternative, you could want to add interactive features or audio clips.
Training analytics
You should be able to gather, compile, analyze, and then visualize data using the powerful reporting tools that come with the online training program you select. This will enable you to regularly evaluate the overall picture or draw insights.
Sophisticated tools will deliver precise departmental and individual data to managers to streamline their training procedures.
Additionally, analytics offers a useful record of the training materials that each employee has gone through, which can be evaluated to make modifications as needed.
The capacity to produce reports that preserve, translate, and convey the data regarding employees' training results will also clearly assist stakeholders who have a stake in the organization's operation or for the purpose of planned or impromptu audits.
Integration
Make sure the online training program has collaboration and social media integration options. A sense of isolation may result from asynchronous training.
People want to socialize, communicate, and interact with their peers for debate and information sharing. Group projects, in-person conversations, or even live events can be ways that people communicate.
Additionally, make sure your software allows you to integrate your brand with the training course so that the employees feel familiar and comfortable. For example, you might use your company's color scheme or logo on the dashboard.
Automatic notifications
Automating saves you time. You're on to a win if you can find software that enables automation of as many variables as feasible.
Notifying staff of the need for (re)training and sending reminders to finish pieces of training on time are two great examples of training process automation. You could also notify new certificates or due dates.
Check to see if the training program you are considering has those automatic training notifications.
Central data storage
Centralized control makes everything much easier to manage. Your program should ideally have a centralized user interface, and data should be accessible from and kept in a centralized, secure location.
To ensure that sensitive data is protected, it is imperative to search for the capability of assigning authorization privileges to certain users or groups of users.
Bottom Line
To sum up, well-equipped and flexible training software is not only useful for your employees but also for your entire business.
You will choose software that benefits your training requirements but a few of these features can ensure that your employees are engaged throughout training and enjoy the process.