Search engine optimization in 2020, the process of optimizing a website for search engines has changed over the years.
With so many people now aiming for the right approach at their SEO strategy, the entire SEO realm is now driven by a very competitive element and everyone is doing things right to stay ahead of their competition.
It is fair to say that ranking high has become easy yet very difficult at the same time.
Changes directed towards improving the quality of search results, mobile domination, personalization in search and algorithmic changes have majorly impacted the way Internet marketers and website owners execute their SEO strategy.
Apart from taking care of all the SEO techniques that revolve around the On-Page and Off-Page SEO optimization, the right SEO strategy in 2020 will be the one that really works for all the SEO trends that 2019 witnessed.
So, how about we help you with some expert tips that will make your SEO strategy stronger than ever? Let's explore these basic tips in the blog post below.
Work on your site's entire user-experience
We hope that you believe in the potential of the impression left by the user experience offered by your website or the content available on it.
User experience is critical for your site's SEO. The user experience offered on your website is an enabler of all the SEO efforts you put into your website to make it rank better.
Hence, doing everything in your power to enhance the user experience offered by your website will help you with the SEO of your site.
A website that is going great at this front will do a better job of reaching, attracting, and converting their target audience.
Keeping the visitor in mind, keeping them at the center of your SEO strategy, and creating actions that make their searched seamless/better is going to benefit your SEO strategy.
Your website should show up in the same manner and with the same loading speed to all the viewers across the globe. You can check out your site's loading speed by checking them out through a VPN service.
If you are clueless about which service to use, you can check out Turbo VPN reviews.
The heading of your web page, easy navigation & site structure, User signals, mobile experience and other factors such as your website speed and the choice of web host plays a very important role in this vertical.
Keywords vs. Topic clusters
Gone are the days when stuffing your content with keywords served the purpose; seemingly.
The traditional prominence of the keyword has now been replaced with the objective of repurposing them to create search results that best help answer the query of the visitor.
Now, it's about considering what your users are looking for, rather than coming up with different ways that users can phrase a search query.
Topic clusters found their way into the domain Google started favoring topic-based content. This is when a new method of linking related content under a "topic clusters" model became a new favorite for SEOs.
For people unaware of the term, a topic cluster is multiple pieces of content that are grouped by a shared topic and related subtopics.
Creating a topic cluster requires you to create content based on your audience – their location, age, interests, etc.
It also needs you to build buyer personas of your ideal customers. Next up, content is created and is organized into clusters.
Created by HubSpot, this model worked by breaking down your content calendar into topics and clusters. You create a Pillar page which is a broad view on one topic.
The clusters for this pillar are smaller pages, treated as sub-sections. Topic clusters work better in 2020 because it helps content marketers and the audience create and view linked content, respectively.
However, Keywords are not yet to be ignored.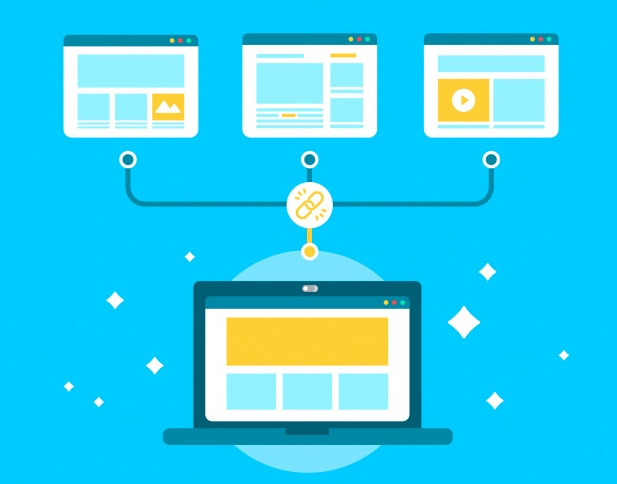 Create high-value content that really matters
Something that overshadows the prominence of all other SEO techniques is the quality content that really matters for your audience.
Striving to rank your website or a landing page on the top of google results is going to churn no results if they fail to provide value to your target audience.
It is also imperative to make sure that your posts follow up with a recent study that established the fact that the longer the content, the higher the likelihood of its ranking at the top of the SERPs.
Blogging on your website is also a great way to boost your SEO efforts. Hence, make sure that your SEO content in 2020 abides by the directives above.
Optimize Your Site for Google RankBrain
Along the path of the true intent of the search, RankBrain is Google's third most important ranking signal besides content and links. It determines the most relevant results to search engine queries.
This algorithm helps yield search results by applying possible factors like the location of the searcher, personalization, and the words of the query to determine the searcher's true intent.
Optimizing your website for the algorithm RankBrain requires you to build your website's reputation, optimize for Medium Tail Keywords, create content that addresses User Intent and also increase the Click-through rates.
By focusing on all of the above-mentioned steps, you will be able to do better in terms of your site's SEO.
Repurpose old content
SEO is all about getting more eyeballs on your content marketing output through technical boosts for the content on the website.
Repurposing old content can get your audience inside your funnel and boost your marketing strategy without having to create extra content or blog posts from scratch.
It is great to repurpose your most popular blog posts because they will have the greatest chance of getting pushed further and driving in more traffic.
Voice search optimization
With the changing pattern of searches, the use of voice search on smartphones, tablets or voice assistants (like the Amazon Echo or Google Home devices) has become increasingly popular.

As a website owner or a Digital Marketer who is focussed on enhancing the SEO results, making the process easier for people to simply ask a question and get information from their device.
Link to authoritative websites
Building an adequate link profile for your website will boost the performance of all of your other SEO efforts.
Implementation of ethical practices towards building a great link profile by gaining backlinks from authoritative websites will immensely help you materialize your SEO strategy in 2020.
Monitor and track your SEO performance
Last but not least, it is crucial to monitor and track your SEO efforts and their performance in order to maintain the relevance of your SEO strategy in 2020.
You just learn to efficiently work with tools like Google's Webmaster Tools, Ahrefs, HubSpot's Website Grader, Check My Links, Moz's Pro Tools, Woorank, and SEMrush in order to track the SEO progress of your strategy.
Conclusion:
The basic tips mentioned above will help you have a clear edge over your competition when it comes to acing your SEO strategy game in 2020.