You probably have an idea already about how important sitemaps is to your website's overall SEO. It is essentially a model of your site's content which can be navigated by your users as well as search engines.
Therefore, if you don't have a proper sitemap, then your pages/post won't be found by users or indexed by web crawlers.
If you are a WordPress user, then there are dedicated sitemap plugins to handle the work for you. For the purpose of this read, we have put together a list of the best sitemap plugins for WordPress websites.
Once you have these plugins installed and activated, all you have to do is submit the sitemap to Google Webmaster Console, Bing Webmaster Tool, and other search engines, and you are good to go.
There is no need to manually update the plugin when you create new pages or publish new posts, as it will be handled automatically.
So now that you understand the use, power, and necessity of these plugins, let's get this list started:
Google XML Sitemaps
Starting off our list, we have Google XML Sitemaps WordPress plugin. Despite the misleading name, it is not limited to Google alone and can help you index your site on several other search engines including Bing, Yahoo, and Ask.com.
It is, in fact, one of the most popular WordPress sitemap plugins with over 2 million downloads. Once installed, you have to go through a minor setup procedure and that's it. It will handle everything else without you having to lift a finger.
Feature:
Create a complete sitemap of your WordPress website.

Supports all kinds of WordPress generated pages as well as custom URLs.

Notifies major search engines as soon as you publish a new post or content on your website.

Complete free to use, and comes under the GPL license.
Rank Math
Rank Math is one of the leading SEO WordPress plugin that offers everything that is needed to optimize your WordPress site including the sitemaps.
Rank Math is free to use, you can install the plugin and start optimizing your site. The plugin offers comprehensive on-page SEO options to make sure that you are able to optimize your posts perfectly.
Features:
Comprehensive SEO options
Generates XML SEO sitemap
Supports custom post type
Include or exclude post type from sitemap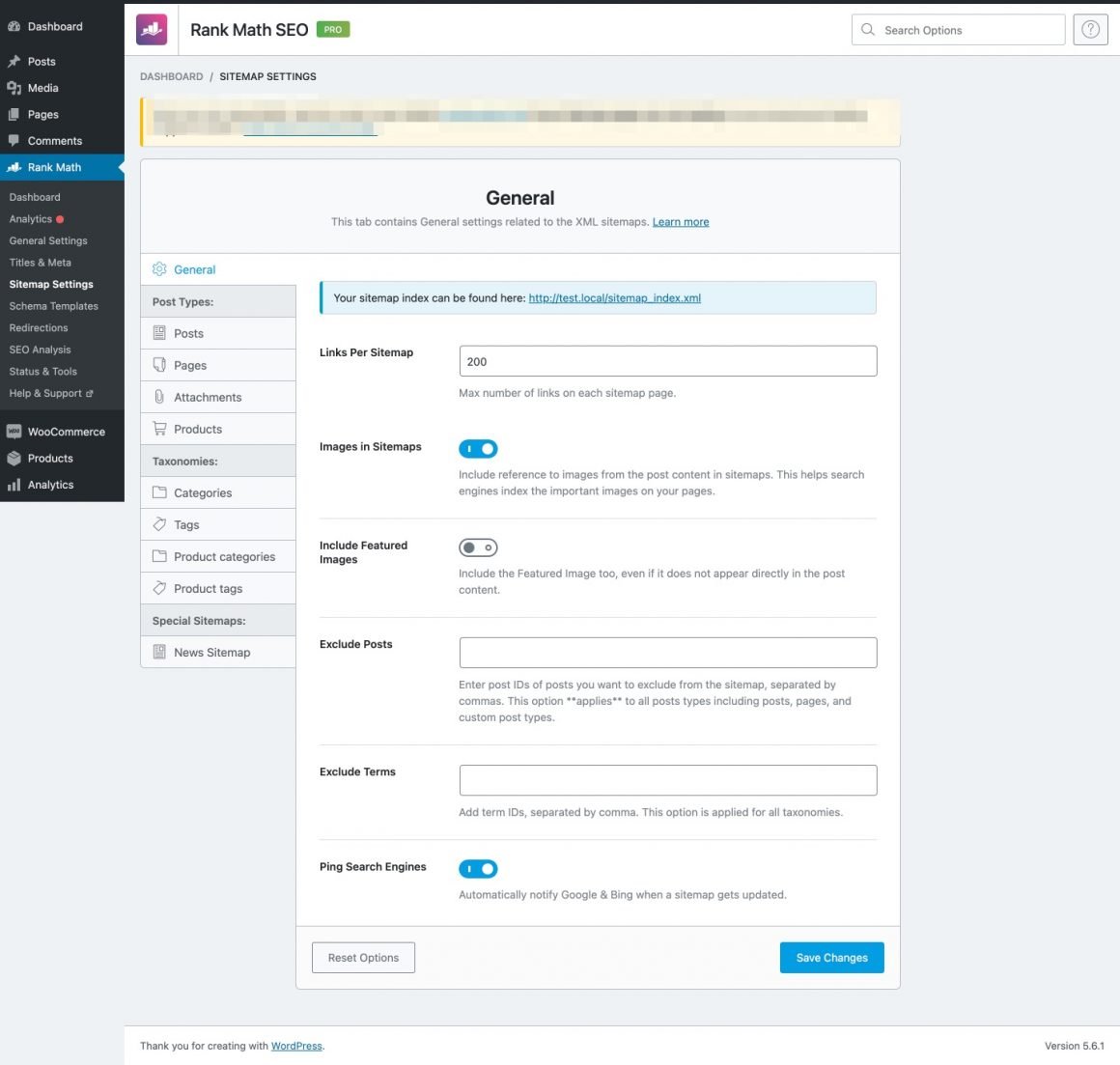 Yoast Seo
Yoast SEO isn't a dedicated WordPress plugin for generating sitemaps for your website. Rather, it is a feature-packed SEO plugin providing all necessary features to boost your site SERP ranking, and sitemaps happen to be one of those functionalities.
It offers a one-click solution for sorting out your sitemap necessities. But if you want, it can also give you advanced level control over how you want the sitemaps to be created and handled.
Features:
Automatically creates an XML sitemap for your website.

Image Sitemaps also supported.

Notifies Google Webmaster Console as well as Bing Webmaster Tools as soon as changes to sitemap is made.

Option to control categories, tags, and taxonomies in your sitemaps.

XSL stylesheet for XML sitemaps.
All in One SEO Pack
Much like Yoast SEO, this is also an SEO plugin with features to help you set up a powerful sitemap for your website. The plugin is available in both a free and paid version and the sitemap functionalities are available with the free version itself.
Not only will the plugin help you with creating an XML sitemap for your site, but you can also create an image sitemap. It also integrates itself with Google webmaster console and Bing webmaster tools, so you can submit your sitemap with a click of a button.
Features:
Supports XML sitemap.

Supports image sitemap.

Supports video sitemaps. (Premium)

Integrated with Google Webmaster Console as well as Bing Webmaster tools.
Plenty of other SEO-oriented

features.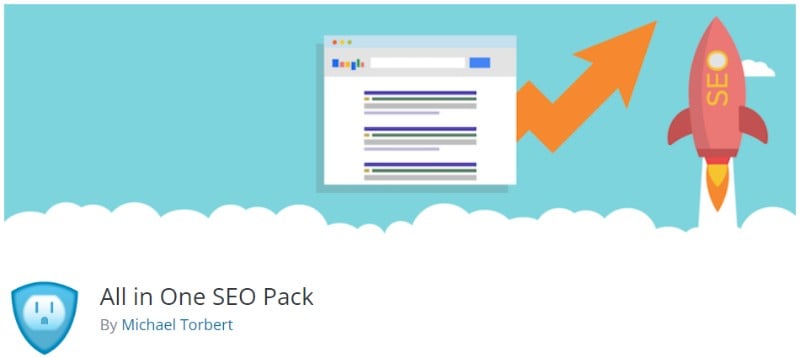 Premium SEO Pack
And finally, we have the Premium SEO Pack plugin for WordPress which can help you manage all your SEO needs and also set up your sitemap. But it is worth considering that this is a paid plugin, and doesn't come in a free version.
But for the premium pricing, you will get access to a dedicated module for handling mostly all your sitemap necessities. It can help you generate a basic XML sitemap for your site, image sitemap, and even video sitemap.
Features:
Create XML sitemaps, video sitemaps, and image sitemaps.

Automatically notifies search engines like Google and Bing.

Option to exclude certain pages from sitemap.

Specify priorities for each taxonomy like pages, posts, categories, and so on.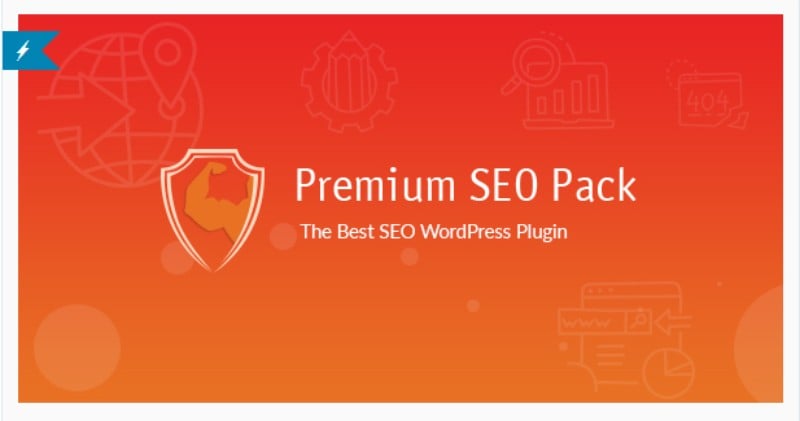 WP Sitemap Page
WP Sitemap Page allows you to add a sitemap to one of your web pages on your WordPress website. The plugin supports shortcode use, so you can practically insert a sitemap to anywhere on your website, be it pages or posts.
However, it is worth noting that it will not generate an XML sitemap for your website. It will only allow you to create a sitemap that is a list of all the pages and posts on your site. It is only for human use and won't be registered/indexed by search engines.
Features:
Sitemaps only for humans and not search engines.

Can display pages, posts, categories, and taxonomies on the sitemap.

Shortcode support.

Option to customize the sitemap by using custom CSS.
Google Sitemap
Google Sitemap WordPress plugin comes from the talented team of developers at BestWebSoft. It is also free to use, and once activated on your website will automatically create an XML sitemap. However, there is a premium version as well which will let you access more advanced functionalities.
It works with the default WordPress pages as well as custom URLs, and can also be added to your Google Webmaster Tools account with ease. Some of its more advanced options include being able to exclude certain pages/posts from the sitemap, and so on.
Features:
Add a variety of URLs to your sitemap.

Add media sitemaps.

Add canonical URLs to your posts and pages.

Exclude certain pages/posts from the sitemap. (Premium)

Configure all subsites on the network. (Premium)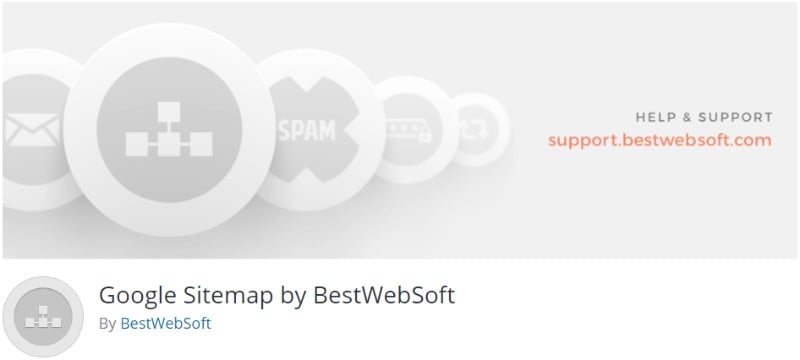 Sitemap Generator
Sitemap Generator WordPress is unique from the other plugins here on the list. It uses an external service to crawl your website and create an accurate sitemap. It acts like a normal visitor and browses through all your pages and posts creating a sitemap accordingly.
This is helpful as it does not hog up your site's resources. If your website is hosted on a shared server, then you might find this plugin useful as it will not affect the loading speed and performance of your website.
Features:
Uses an external crawler to create an XML sitemap of your website.

Generates images and video sitemaps as well.

Can create sitemaps with a maximum of 500 URLs.

Sitemaps for websites with more than 500 URLs require a premium version of the plugin.
Simple WP Sitemap
Simple WP Sitemap WordPress plugin helps you create dynamic XML sitemaps for your website. This means that the XML sitemaps won't be stored in your system in files or folders. Instead, they will be generated on the go, whenever needed.
It is designed to functional automatically after installation, so you won't have to worry actively maintain the dynamically generated sitemaps. Once everytime a user visits your website, it will instantaneously create a sitemap updated for the time of visit.
Features:
Responsive Sitemaps

Creates one XML sitemap and one HTML sitemap available on your site.

Sitemaps are generated dynamically.

Sitemaps are accessible when a user visits yourpage.com/sitemap.html
Simple Sitemap
Simple Sitemap will automatically generate an HTML sitemap of your WordPress website as soon as it is installed and activated on your site.
You will even get access to a bunch of options which allows you to choose which content you want to be included in the sitemap as well as the format output.
The plugin also has shortcode support. You can use it to display a dynamically generated sitemap of your website on any page of your website.
You will even get access to a bunch of attributes that let you control the rendering of the sitemap. And these are features available with its free version. It also has a premium version with much more advanced options.
Features:
Exclude content you don't want appearing in the sitemap.

Use shortcode to generate a dynamic sitemap on any page.

Different options to control the rendering of the sitemap.

A tabbed sitemap layout. (Premium)

Option to customize sitemap titles for specific pages. (Premium)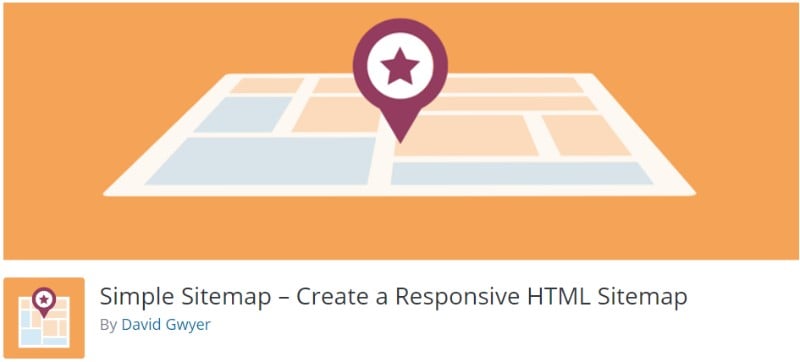 In Conclusion
So these were our picks for the top 10 sitemap plugins for WordPress. Do let us know if you found this list to be helpful, and don't mention to write about which sitemap plugin you are using on your site.
Also, you are free to leave your own personal review or experience about any of the plugins mentioned here. Your fellow readers might find something insightful which might help them with their own decisions.