Are you planning to sell something on your website? Or did you simply give a rocking start to yourself by creating an eCommerce website?
No matter how you want to sell or what you want to sell on your website, you will need a payment gateway. Setting up a payment gateway in WordPress isn't a tough job. It is because it has plugins for almost everything.
In short, you will find plenty of payment gateways plugins in WordPress. Because there are many options available, choosing one will be tough. However, our list of best payment gateways will make it easier for you to choose the perfect payment gateway.
Before we start, let us first answer the question of what exactly is a payment gateway.
What is a Payment Gateway?
A payment gateway is a route through which the sellers receive money from the buyer. Unlike offline business transactions, a payment gateway makes it easier to maintain an online transaction.
You must have heard about PayPal which is mostly used for doing international transactions. Well, it is an example of a payment gateway.
Also, having a payment gateway makes it easier for users to buy items from your website. You won't be losing any customers if you have a great payment gateway.
So, let's now look at the top payment gateway plugins which are present in WordPress.
Top Payment Gateway WordPress Plugins
---
PayPal Pro
With PayPal Pro, you can directly take the amount of money from PayPal via a credit card payment. To buy products using PayPal Pro, the customer has to enter the details of the credit card during checkout.
Once, the information is entered PayPal will take care of the rest. PayPal Pro ensures that the buyers experience a smooth traction process.
Currently, PayPal Pro is compatible with the following countries:
Australia
Canada
South Africa
United States
United Kingdom
The setup requirements of PayPal Pro are:
SSL Certificate
The user should have a PayPal Pro merchant account in one of the five countries mentioned above.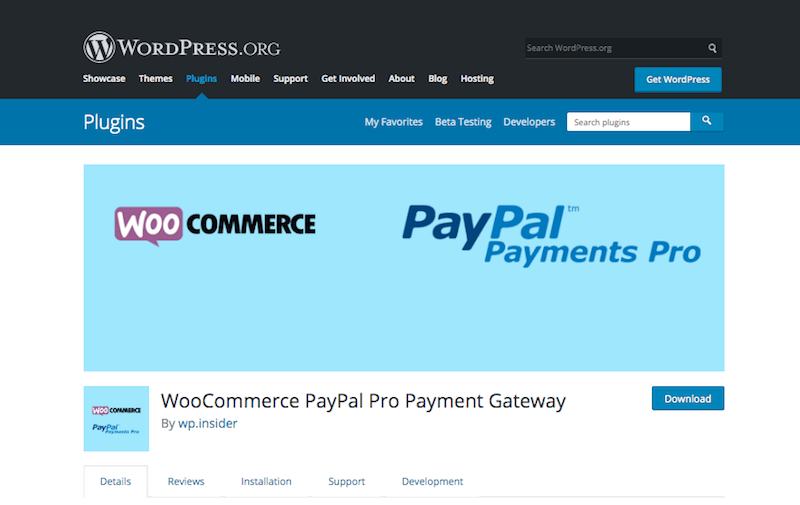 Stripe
With the Stripe gateway, you provide your customers with an option to make payments through credit cards. All you need to do is put a shortcode and you are good to go.
The "Buy Now" button of Stripe can be put anywhere where you want. Stripe offers much more than just a payment gateway. In fact, you can also use Stripe for collecting donations for a cause.
The plugin offers one-click payment and also, and the remember me option is available for the customers. The user-friendly interface and the responsive design of Stripe make it one of the best payment gateway.
After making the payment, the customers get redirected to the "Check Out" page where they can see the payment details. In the order menu, you will be able to see all the orders which have been placed.
The requirements for using Stripe are
WordPress Version: 4.7 or higher
PHP Version: 5.6 or higher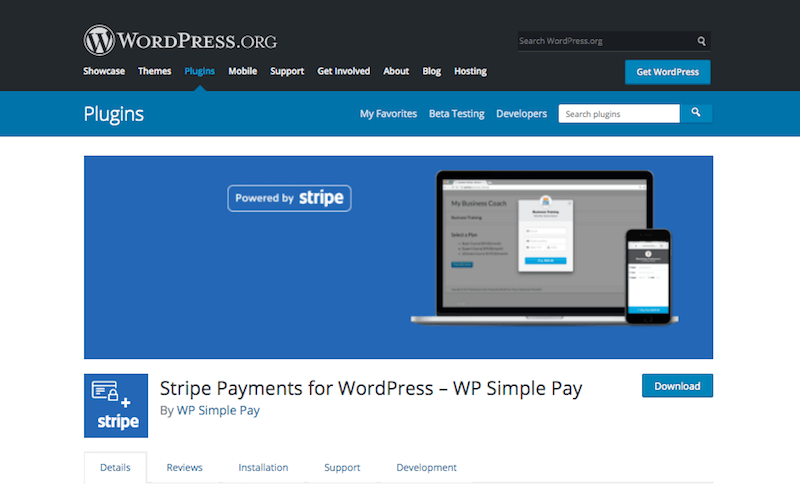 QuickPay
WooCommerce also supports the QuickPay plugin. The QuickPay gateway again offers the customers to pay through their credit cards.
The API features of QuickPay include:
Secure capturing of payments
Refunding payments
Canceling of payments
The plugin is easy to use and provides a way to make the transaction swiftly.
The requirements for using QuickPay are:
WordPress version: 4.0.0 or higher
PHP version: 5.4 or higher
WooCommerce version: 3.0.0 or higher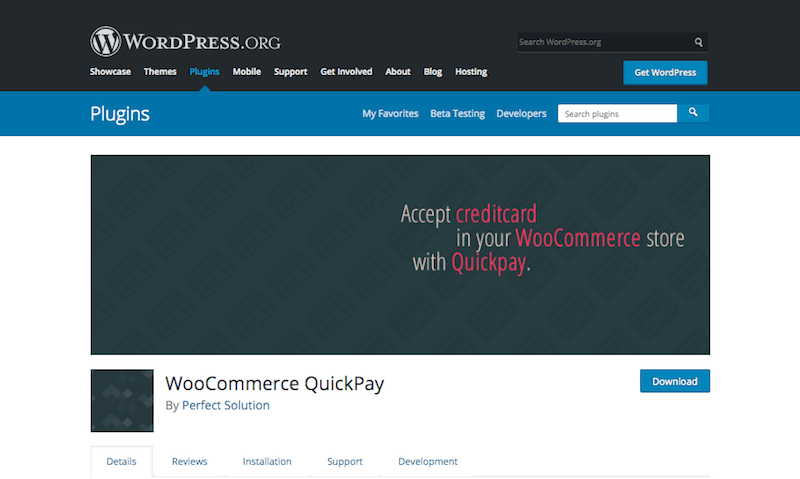 Razorpay for WooCommerce
RazorPay allows your buyers to pay through a wide variety of payments. Currently, with the RazorPay for WooCommerce plugin, the customers can make a payment through:
Credit cards
Debit cards
Networking
Wallet
UPI payments
The plugin can be seamlessly integrated with WooCommerce. The customers can make a payment right from your website and they won't be redirected anywhere. Also, refunds can be done easily through RazorPay.
The requirements for using QuickPay are:
WordPress version: 3.9.2 or higher
PHP version: 5.6 or higher
WooCommerce version: 2.4 or higher
Php-curl extension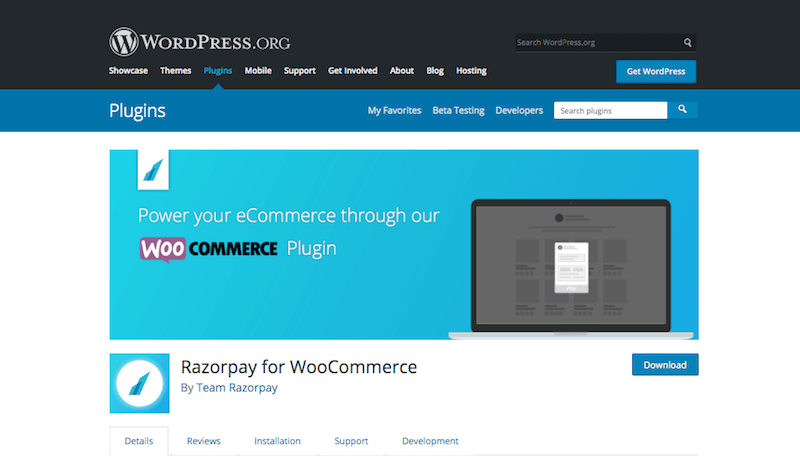 OpenPay
OpenPay is a payment gateway through which users can make payments quickly and easily. The model of OpenPlay can be used for making money transactions in:
Marketplaces
Online stores
Subscription-based payment
Mobile applications
Third-party payment
Crowdfunding
The cards through which payment can be made in OpenPay are Visa, MasterCard, and American Express. International credit cards can also be used in OpenPay.
OpenPay offers a highly secure way to make payments. The cards are handled through PROSA certification and the card details are stored through PCI DSS certification.
The requirements for using OpenPay are:
WordPress version: 4.8 or higher
PHP version: 5.6 or higher
WooCommerce version: 4.0 or higher
Php-curl extension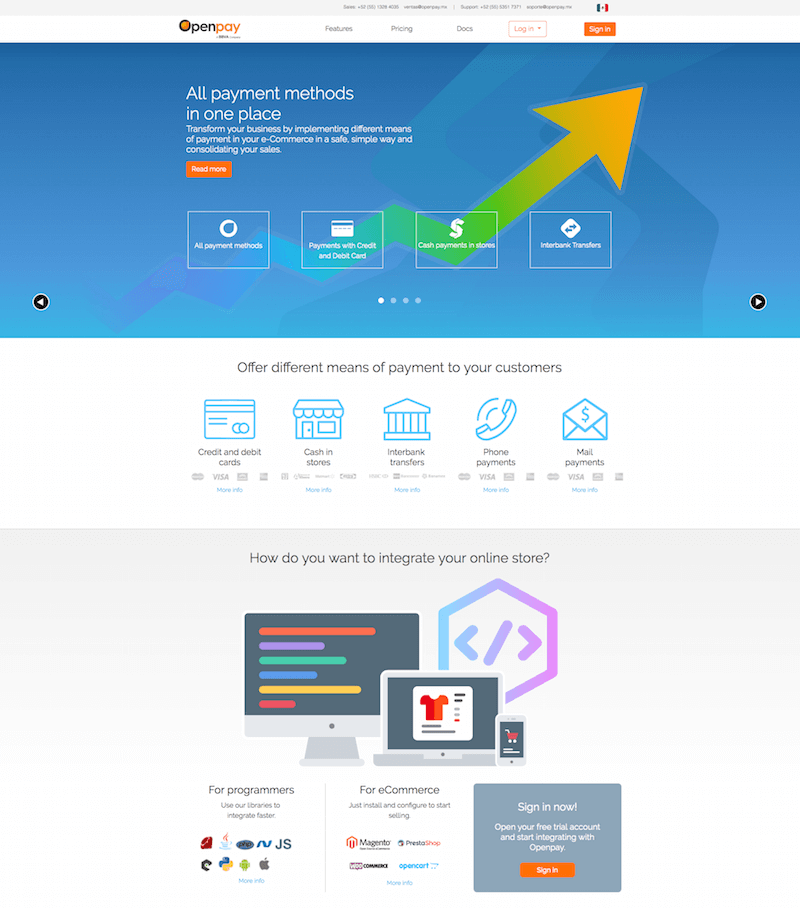 BrainTree
Braintree is one of the few payment gateways that offer a variety of options to make payments. With Braintree, you can make payment through:
Credit Cards
PayPal
PayPal Credit
Google Pay
ApplePay
Venmo
In addition to that, it also offers other local payment options. The forms of Braintree are beautiful. One also has the option of creating their very own custom forms too. The dynamic descriptors make it extremely easy to use.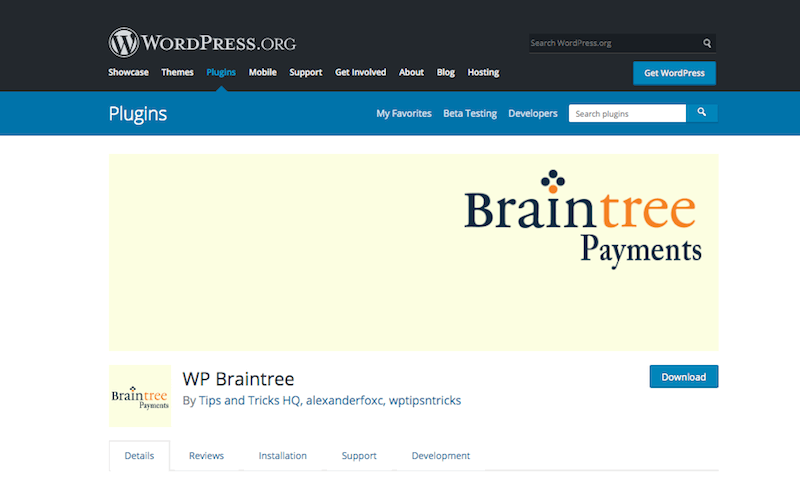 Authorize.net
If your website is a new one and you are still struggling to get the SSL certificate, then Authorise.net is one of the best options available to you.
What makes Authorise.net a blogger beginner-friendly payment gateway are:
No requirement for SSL
PCL is not required
Easy installation and configuration
Both the success and the failure message can be configured
It now supports Authorize the only mode.
Currently, the plugin is supported for the users of Canada, USA, Europe, Australia and U.K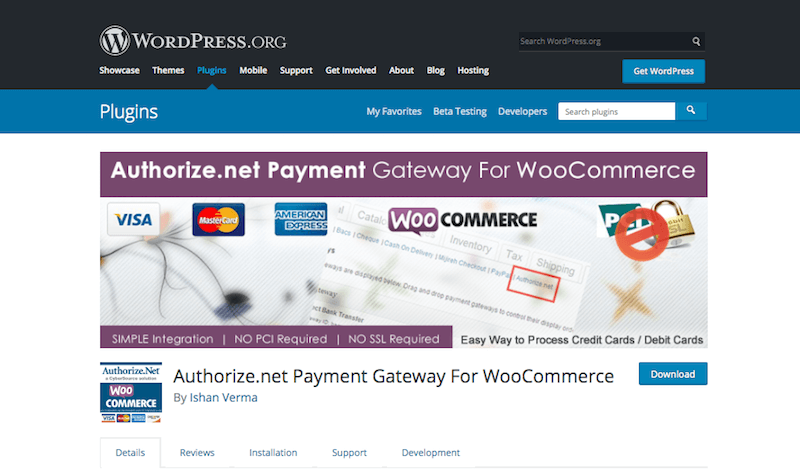 FONDY
Fondy is one of the most loved WooCommerce plugins. The Fondy plugin provides buyers with a single platform to make all kinds of payments.
With Fondy, payments can be made through:
Bank cards
Online banking
Mobile payments
Thousands of entrepreneurs from across the globe use the Fondy plugin to offer their customers an easy way to make payments.
Currently, Fondy is available in 33 countries and it supports more than 100 currencies. In addition to that, here are a few reasons to choose Fondy:
It supports recurring payments.
Holding and refund system.
Upon re-entry, it supports automatic filling.
Supports three security levels: 3D secure technology, SSL/TLS encryption, and anti-fraud protection.
Detailed analytics of payment.
The requirements for using Fondy are:
WordPress version: 3.5 or higher
PHP version: 5.4 or higher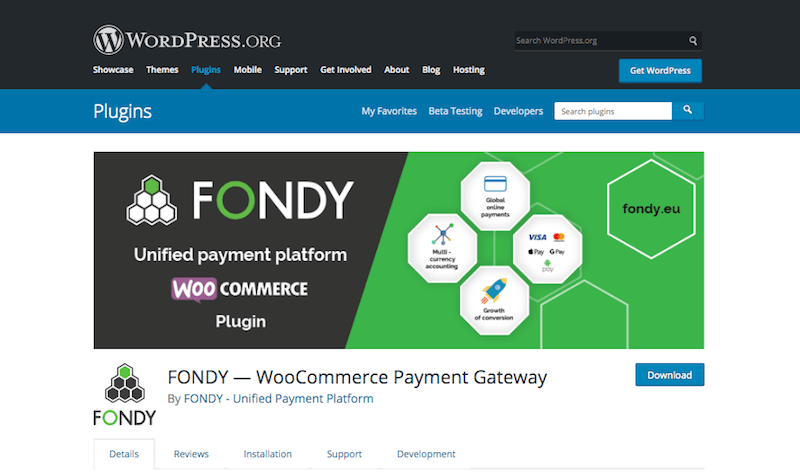 Amazon Pay
Amazon is one of the most popular e-commerce and therefore, it is pretty obvious that Amazon Pay is a highly popular payment gateway. With Amazon Pay, the customers do not have to leave your website. Further, they are also saved from the pain of creating a new account.
Amazon Pay can be used for free and is very easy to use. Onboarding is easy and even the setup is easy. The plugin is optimized for smartphones. Amazon Pay supports multi-currency functionality.
Requirements for using Amazon Pay are:
It can be used in the following countries: Japan, Hungary, Sweden, Cyprus, Austria, Spain, Italy, Germany, USA, UK, France, Ireland, Luxembourg, Belgium, Netherlands, Portugal, and Japan
SSL certificate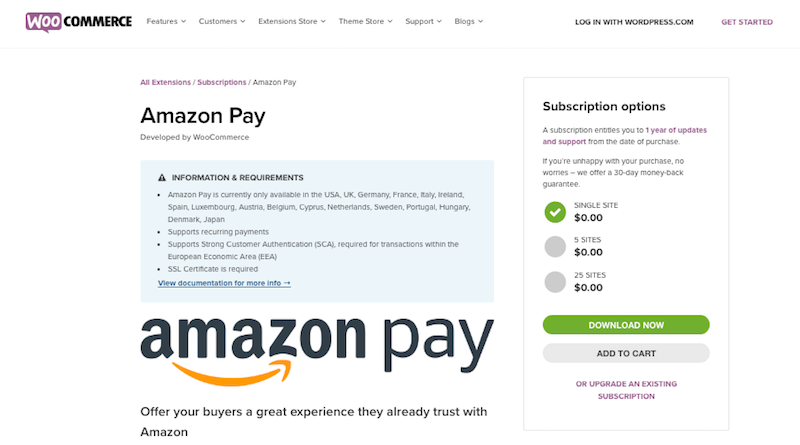 Square
The Square payment gateway can be used for a secure transaction. With the Square payment gateway, you can accept payments from credit cards directly to your store.
The payment method which is used in Square during the checkout is saved for easy checkout. The plugin also supports automatic formatting.
The latest versions of Square have added features like:
Credit card fields are editable
Persistent caching of locations that avoid rate-limiting and prefetching
For using Square, you will need the following requirement:
WordPress version: 4.6 or higher
PHP version: 5.6 or higher
SSL Certificate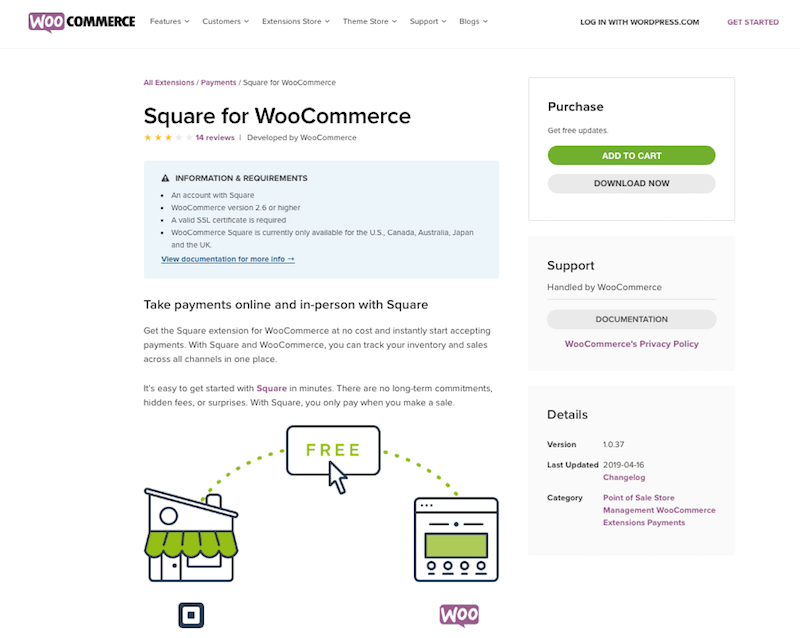 Mollie Payments for WooCommerce
Mollie Payments for WooCommerce is your ultimate plugin to integrate all the payment methods into one. This plugin makes it so much easier for the users to make transactions in WooCommerce.
You can use Mollie Payments for WooCommerce for taking the payment into the next level in WooCommerce. The different payments ed by it are:
Credit Cards (VISA, MasterCard, American Express, Cartes Bancaires, and CartaSi)
Debit Cards (V Pay and Maestro)
Other local payments
International payment methods (PayPal and Paysafecard)
Pay after delivery payment methods (Klarna Pay Later and Klarna Slice It)
Additional features of Mollie Payments for WooCommerce include editing the order, description, and title method. It supports both full and partial payment refunds too. The dashboard of the plugin is very powerful and keeping track of the payment is super easy.
For using Mollie Payments, you will need
WordPress version: 3.8 or higher
PHP version: 5.6 or higher
SSL Certificate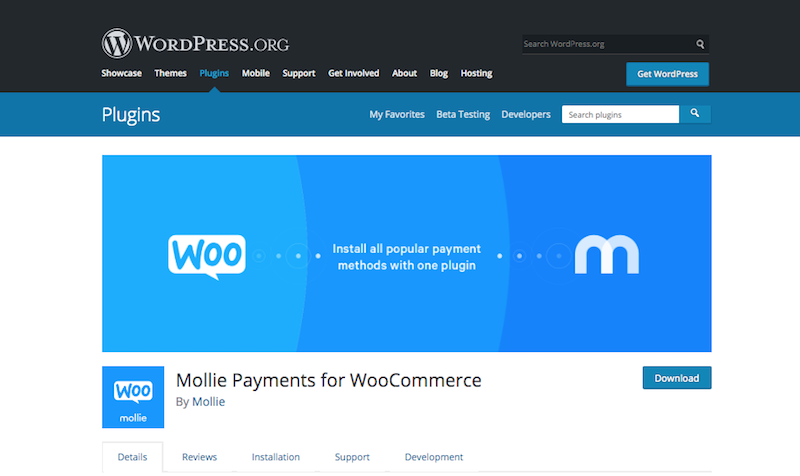 CCAvenue Payment Gateway for WooCommerce
With CCAvenue payment gateway for WooCommerce, you can add a CCAvenue payment gateway to your website. If you are maintaining a website for the Indian population, it is highly recommended that you use this plugin.
Using this plugin, you can accept payment from the following credit and debit cards:
MasterCard
VISA
American Express
Maestro
CitiBank
In addition to that, it also supports internet banking. For using this plugin, you will need the latest version of the WooCommerce plugin.
It is a newly launched payment gateway that is loved by the Indian audience.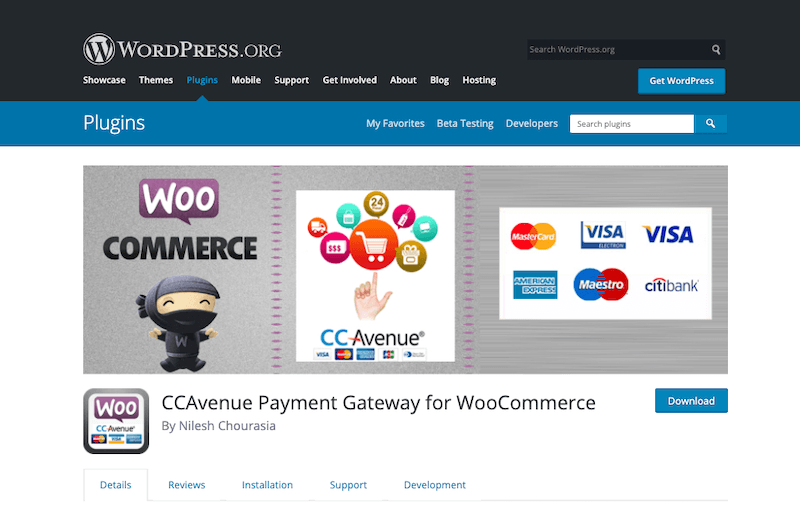 2Checkout
2Checkout is another popular payment gateway that is supported by WooCommerce. The USP of 2Checkout is that it displays all the ideas with both SKU and ID during checkout.
The pro version of 2Checkout supports;
Credit card form
Direct PayPal checkout
The shipping and billing section can be skipped. It is especially useful when you are selling a digital product.
Currency conversion
Additional features of 2Checkout include an advanced approach for processing the orders after a successful payment is made. If you are looking for an alternative to PayPal, then 2Checkout is your best choice.
For using 2Checkout, you will need WordPress version 3.5 or higher.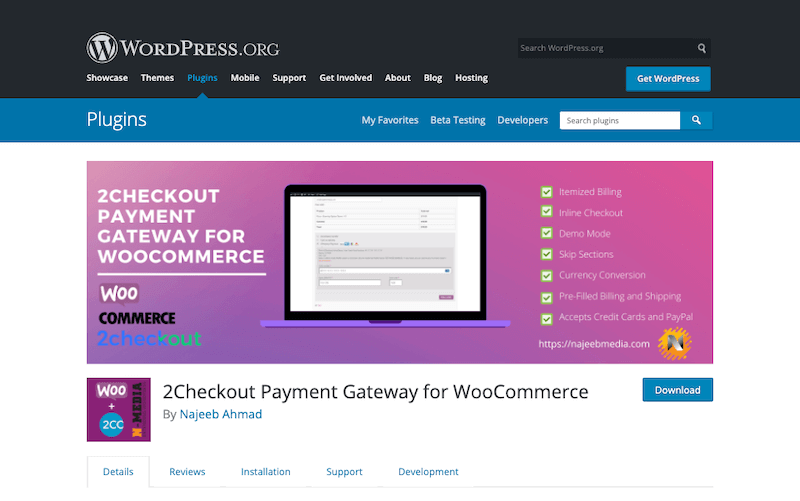 Sofort Payment Gateway
Sofort Payment Gateway is one of the most popular banking payment providers. It is mostly used in Europe. It is available for European countries like the UK, Switzerland, Spain, Slovakia, Poland, Netherlands, Italy, Hungary, Germany, France, and many other countries.
Sofort Payment Gateway accepts all the major debit and credit cards. The transactions can be managed from the dashboard of the store. From the dashboard, you can manage:
Transactions
Deposits
Refunds
Disputes
There are neither any setup fees nor any monthly fees.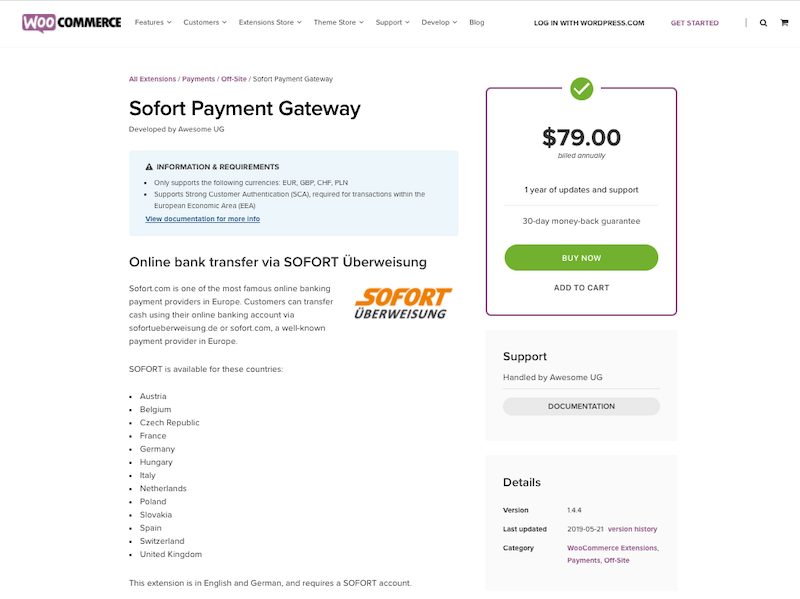 Alipay
With Alipay, you can experience fast, easy, and safe online payments. If you manage an online store in China, then Alipay is the best payment gateway available out there for the WooCommerce plugin.
Recently, Alipay has started growing and it is expanding its roots to the west. AliPay is used by 1,000,000,000 users.
Features of Alipay include:
Protection of your privacy
World-class payment security
Complete reimbursement for all the unauthorized transactions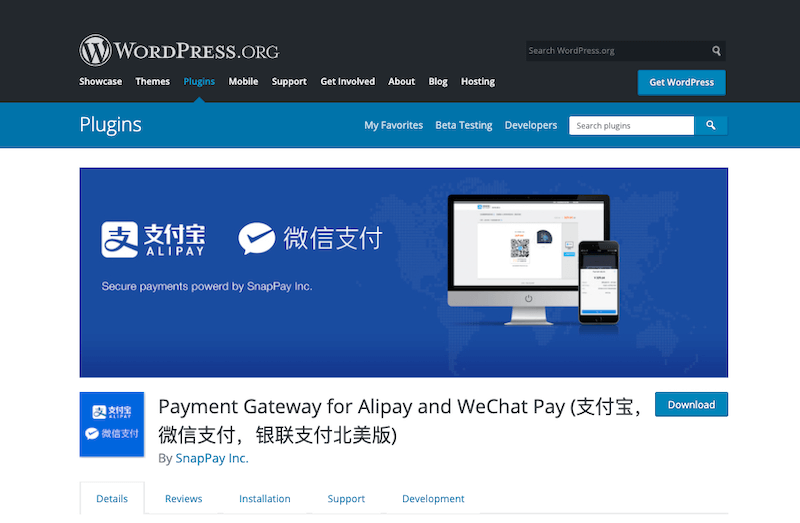 Wrap Up
For choosing the right WooCommerce payment gateway, you need to take a few things into consideration. For instance, it needs to be flexible. Also, the technical integration has to be easy.
Further, you need to know about the type of payment that is preferred by your target audience. On the basis of that, you should select a payment gateway.
For example, if you are targeting an Indian audience, you can give RazorPay a try. If you are targeting international clients, you can go for PayPal Pro.
Jot down your requirements, and then, go ahead and choose the perfect WooCommerce payment gateway plugin.