An online business model is only successful with the consistent inflow of money and regular transactions.
To operate an online business, one of the most integral parts of your business website is the payment gateway.
Payment gateways are mostly third-party tools that facilitate customers to evaluate & process payments for online transactions.
Having a direct form of payment than depending on contact forms for manual processing is the need of the fast internet based generation. Payment gateways come with amazing benefits, and with ample security features, you can get the most out of them
So let's take a look at the most recommended and favorable payment gateways that the online business trusts implicitly

PayPal Pro
PayPal is one of the most reputed payments providers for online businesses. PayPal Pro is a top WordPress payment plugin for the WooCommerce powered eCommerce businesses and other similar projects.
PayPal being the payment service provider charges for every transaction made via PayPal along with the monthly fee for using PayPal.
With PayPal, users can directly pay for the products and services they avail on your website without being redirected to PayPal.
There is no need for a merchant account with PayPal & funds are transferred directly to your account once the payments are processed.
If you have a Credit card then you can pay using 6 currencies and moreover, PayPal payments allows transactions in over 25 currencies from more than 200 markets.
PayPal Pro is also very compatible with most shopping carts without any additional setup.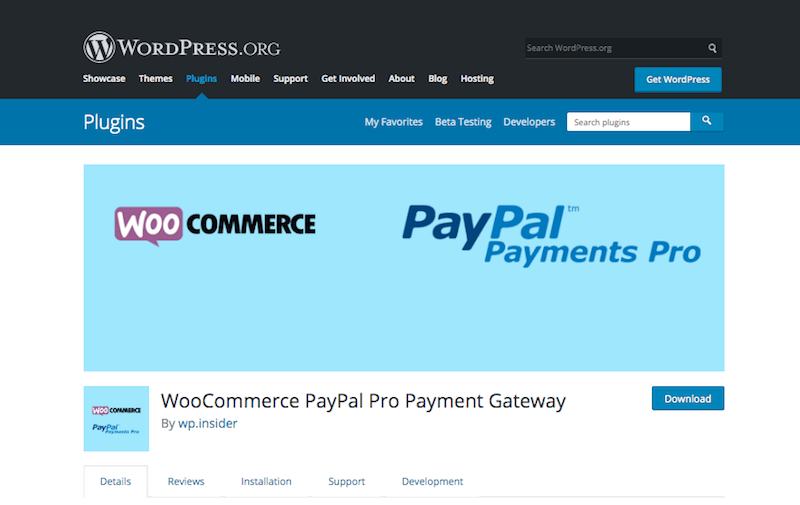 Stripe
Stripe is among the most cost-efficient payment gateway in the digital world. The best part about Stripe is that Stripe does not have any messy setup procedures and neither any monthly fee for the services.
However, you will be charged for the transactions made using Stripe. Stripe also brings to you full customization options, or you can also choose for a pre-built checkout page which makes the usage of Stripe a lot easier.
Stripe operates actively in over 100 countries and supports 135 currencies. All major digital payment options, Bitcoin and even the standard debit/credit card options are available.
Stripe offers automated payments which support the eCommerce business model and even crowdfunding projects opportunities to support your startup.
Stripe also comes with up to date security measures to facilitate safe transactions.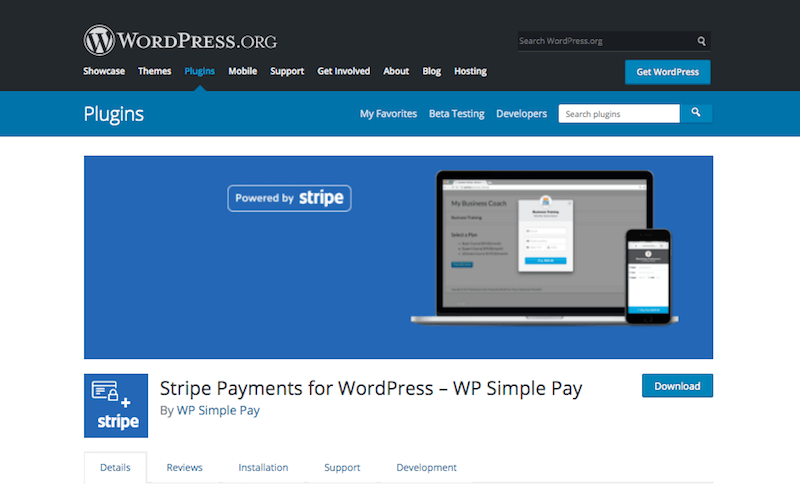 QuickPay
QuickPay from WooCommerce is a popular WordPress gateway plugin which is integrated with WooCommerce. The plugin is extremely easy to set up and it offers automated payments.
All the API features are accessible, and it also supports cancellation & refund features as well, thus making things easier for your customers.
QucilPay comes with the latest security features built into it to prevent instances of fraud. QuickPay also has an extremely easy to use UI, allowing you to set up the payments page for your website in a matter of minutes.
QuickPay packs pre-built themes that you can choose from or watch as it integrates with your WordPress theme. This allows users to order directly from your site without being redirected to QuickPay.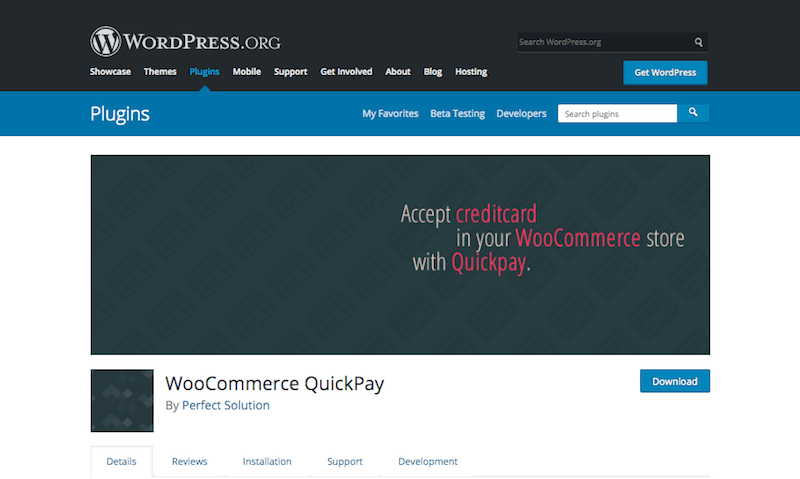 Razorpay for WooCommerce
The popularity of Razorpay as a payment gateway is growing by the day in Asia. It boasts of a simple user interface that has the potential to integrate smoothly with WordPress and prevents any form of confusion among your users.
The plugin has an attractive visual interface where you can add discounts on your products via settings that feel like a walk in the park.
The Razor Pay plugin adds logos of all credit card providers that it supports in a very pristine manner. This allows users to identify whether their preferred mode of payment is available on your website or not.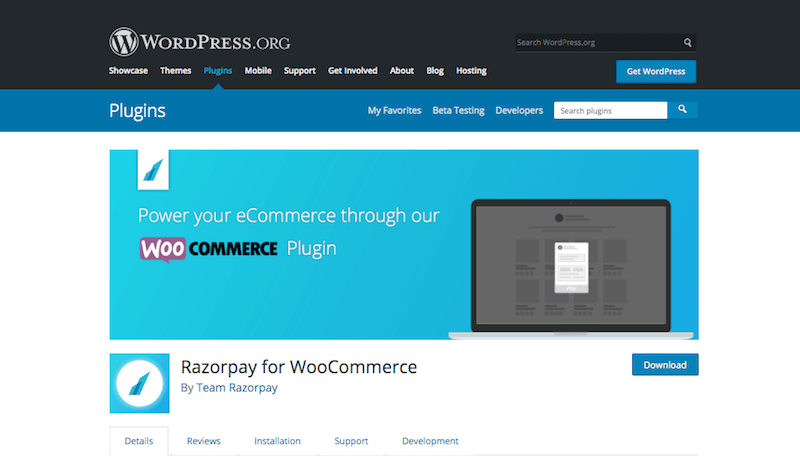 OpenPay
OpenPay is a globally based payment gateway plugin and it is available for free.
OpenPay is one of the most trusted WordPress payment gateway service providers with a host of high-end security features that will keep your transactions safe from a business owner's as well as the customer's perspective.
OpenPay facilitates credit payments in multiple countries, however, debt payments are accepted from any country with valid payment methods.
The roots of OpenPay can be found in Australia and Mexico, but transactions and payments are processed by the platform for a majority of the countries.
The Open Pay plugin also comes with automated payment capabilities, thus your customers can make recurring payments with minimal setup. Open Pay is also compatible with major payment plugins as well for tighter integration and features.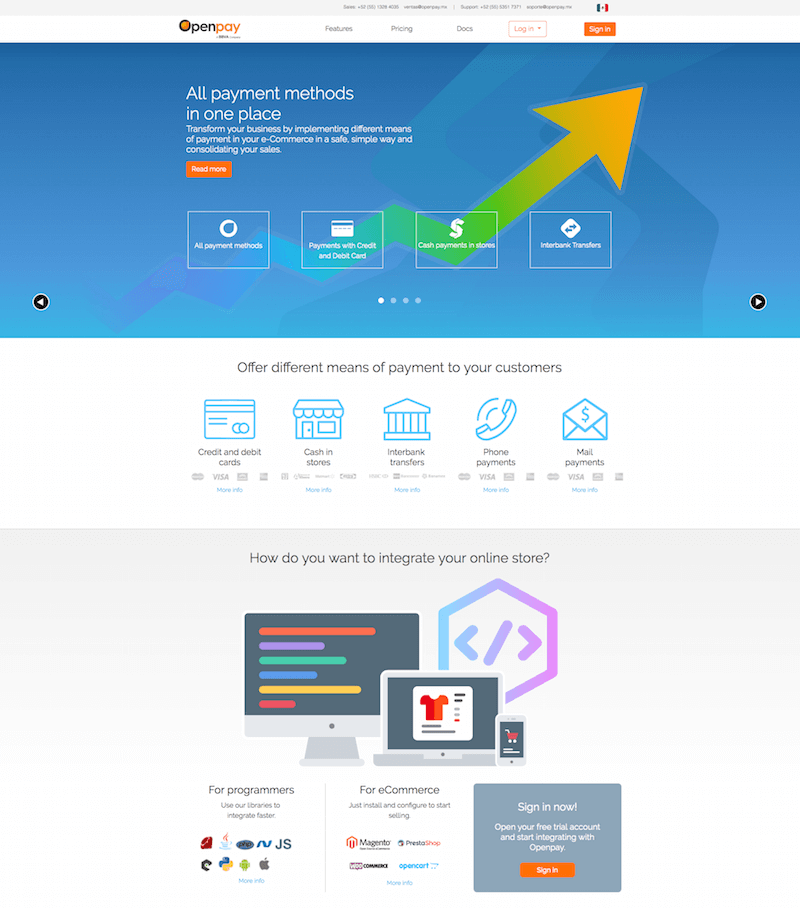 BrainTree
Braintree is another upcoming and preferable payment accepting plugin for WordPress.
One of the most significant advantages or BrainTree is that you do not have to pay an upfront fee for installing the plugin & you will only be charged on each and every transaction made via the gateway.
The transaction fees will vary depending on your country and its applicable taxes.
Braintree offers top-notch security features and fraud prevention checks. You can accept payments using debit cards, credit cards, Apple Pay, Masterpass, Venmo, PayPal & other major payments providers.
With Brain Tree, you can also split payments with other providers and partners. The design of the BrainTree plugin is fully compatible with almost all the WordPress themes.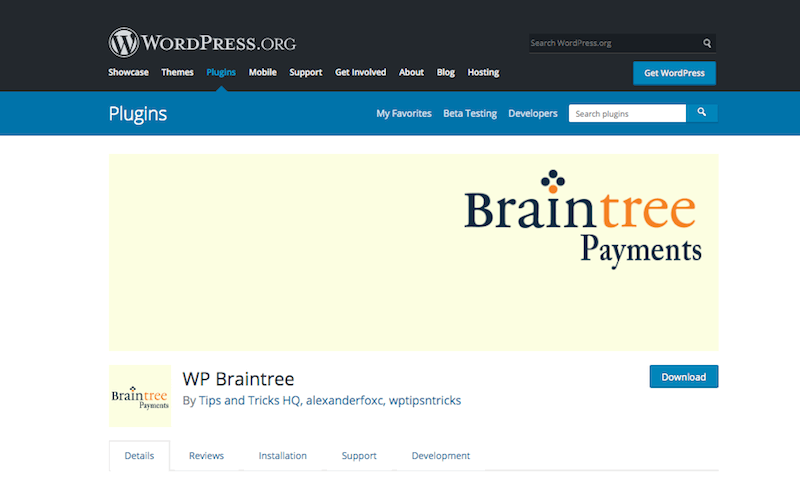 Authorize.net
Authorize.net is also another one of the most popular and favored WordPress payment gateway plugins. Bless its fraud protection tools, that makes Authorize.net a secure medium for transactions.
The service provided by Authorize.net is PCI DSS certified, which safeguards both potential customers & e-commerce business owners from fraud.
Contrary to most of the payment gateway service providers, to use the services of Authorize.net, you will first have to set up a merchant bank account & sign up for the service which starts as low as $25 per month.
The payment gateway is available to customers of U.S. of A, Canada, United Kingdom, Europe, or Australia only, however, worldwide payments can be accepted from any user with a valid payment method.
The plugin also facilitates support for automated payments along with automated reminders being sent to your users for future transactions. Authorize.net is compatible with most of the significant plugins like Shopify, Moolah, Wells Fargo and a lot more.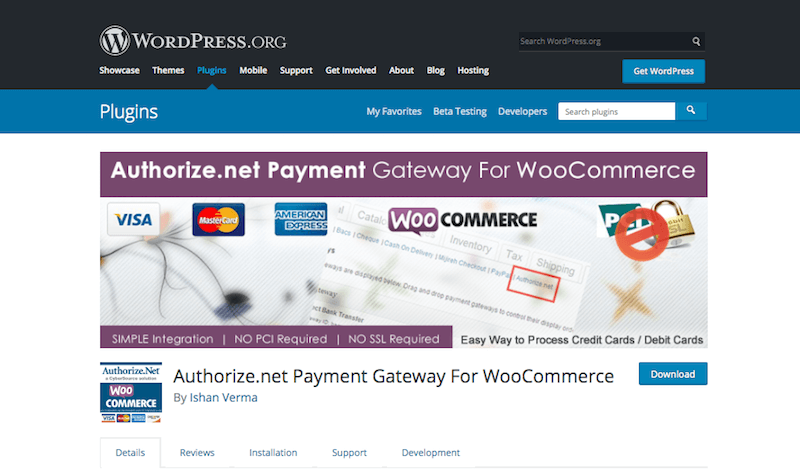 FONDY
Fondy plugin is specifically designed for WooCommerce users. What's best about Fondy is that it allows online business owners to accept payments for their websites without involving any complicated coding or setup.
As the business owner, you can choose from dozens of currencies and start accepting payments. The set-up procedure of the payment page is absolutely simple, and it can be completed with just a few clicks.
With a simple button constructor, you can quickly create & install payment processing within your website.
As a business owner, you will also have full control over your payments with timed withdrawals. The company is successfully available in more than 33 countries and is currently serving web portals north of 8000.
Fondy offers a long list of extensive features and is positioned to become one of the popular payment processing systems in a very short span of time.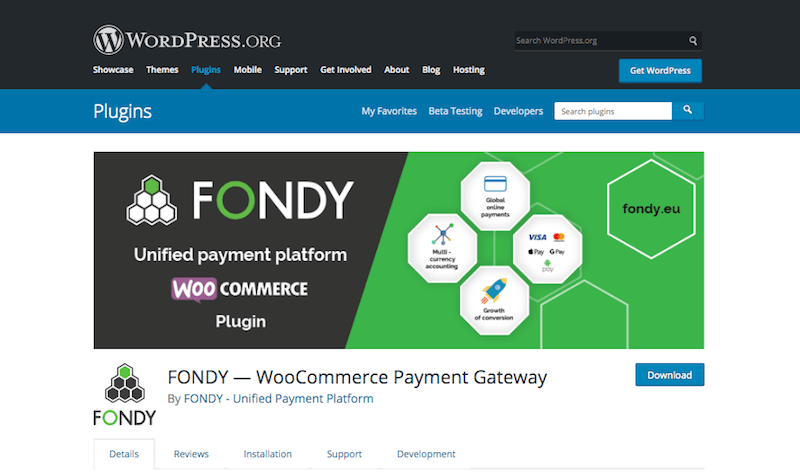 Amazon Pay
Amazon has become a marketplace where millions of people purchase stuff every single day. It's no surprise when Amazon decided to come up with their own payment gateway system.
What is more interesting is that you can add Amazon Pay as a checkout option for your WooCommerce store. This allows you to receive payments from customers through Amazon.
Checkout process has been made superiorly easy where the customer just have to login to their Amazon account. Amazon, unlike other payment gateway service providers, delivers a personal touch with a thank you message after the successful completion of a transaction.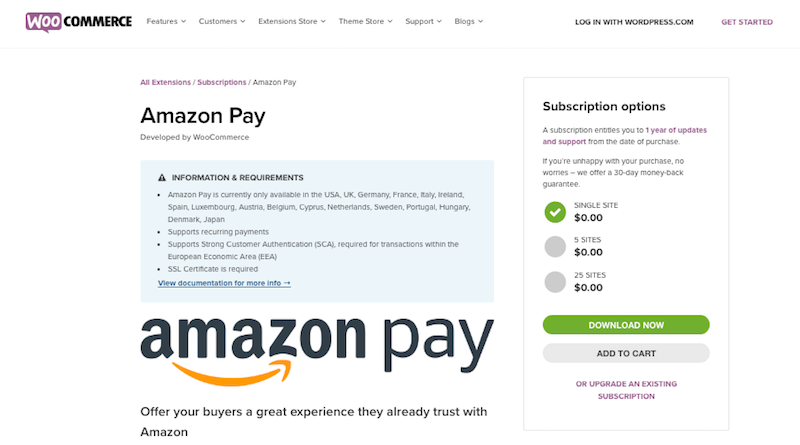 Square
Square is a payment gateway that possesses expertise in taking payments from customers easily and quickly. Square plugin is an amazing option for WooCommerce store owners who also maintain a physical storefront.
Since the plugin allows you to synchronize your inventory between your online store and the Square Payment-On-Spot system.
Thanks to a neat and user-friendly interface, installation and usability are the simplest with the Square plugin.
All customer payment data is handled by Square, so you don't have to worry about it as it is done in an extremely secure manner.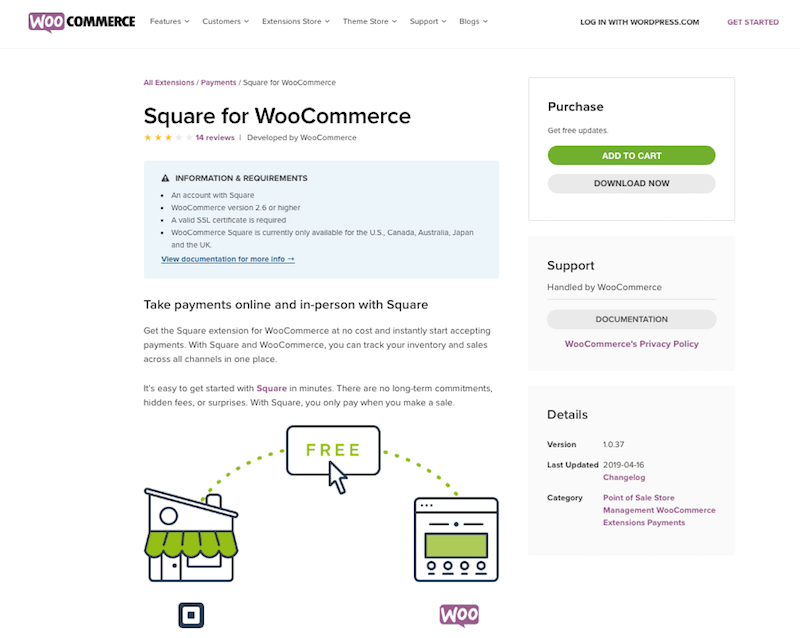 Mollie Payments for WooCommerce
As the name suggests, this is a plugin created for the WooCommerce sites to help the users to manage payments through mobile with ease.
The plugin is easy to use and it integrates itself quickly with the popular payment platforms.
You can use credit card,, debit card or payment platform like PayPal to process the payments.
Overall, it is a very handy plugin for the eCommerce sites for seamless payment integration.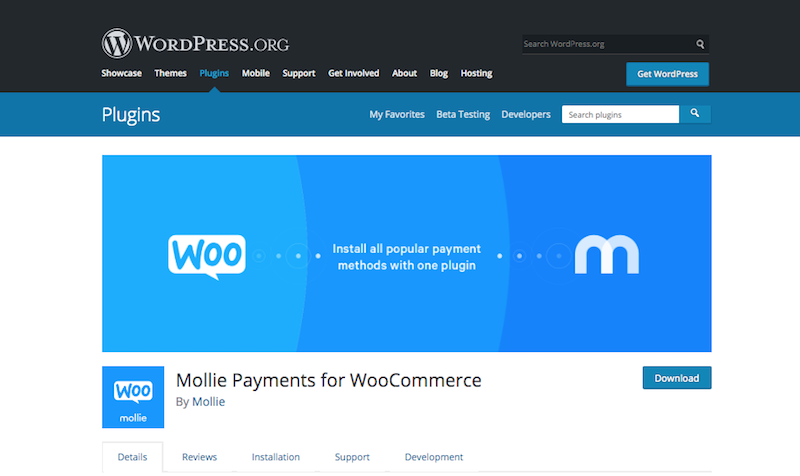 Final Word
So, these are some of the top WordPress payment plugins that you can use to manage payment for your eCommerce site. These plugins makes it simple and easy for the newbie WordPress users to receive payments for the products or services offered online.
If you find the article useful, don't forget to share it with your friends.