There are many choices when it comes to content management systems like WordPress, Symphony, and Drupal. Joomla is one of the best, and an award-winning CMS, which is used by millions of people around the world.
Joomla deserves the throne of CMSs. Though the comparison between WordPress and Joomla is an open debate from years, still Joomla is CMS of choice for mainstream online businesses like eCommerce with its enhanced user interface and responsive design layouts.
Joomla is for companies who want robust functionality at the front end and manage related content easily from the backend. Therefore, when choosing templates, you have to make a correct choice.
Have a look at our top Joomla business templates.
Top Joomla Business Templates
Hli
The polished and neat look of this template makes it a perfect pick for designing corporate websites. It comes in Joomla 3 series and is built on the bootstrap framework. It has many interesting features, like three custom modules, custom offline page, custom template backgrounds, and unlimited color choices to name few.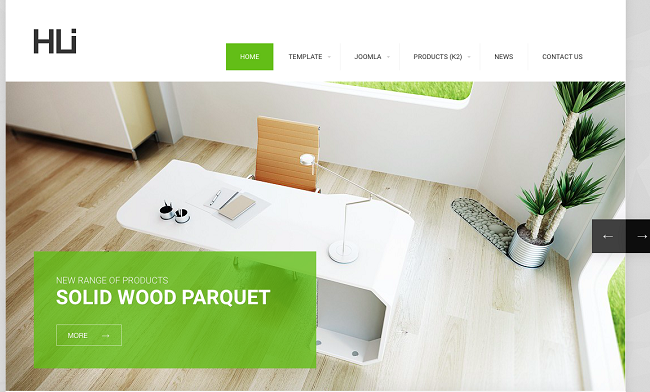 Demo TemplateDownload Template
Galaticos
This multi-purpose template has a sophisticated appeal to go well with luxurious brands and large market players. It is a retina ready Joomla template and suits various businesses like e-shops, travel companies, photography, portfolio and much more. It is compatible with Virtuemart.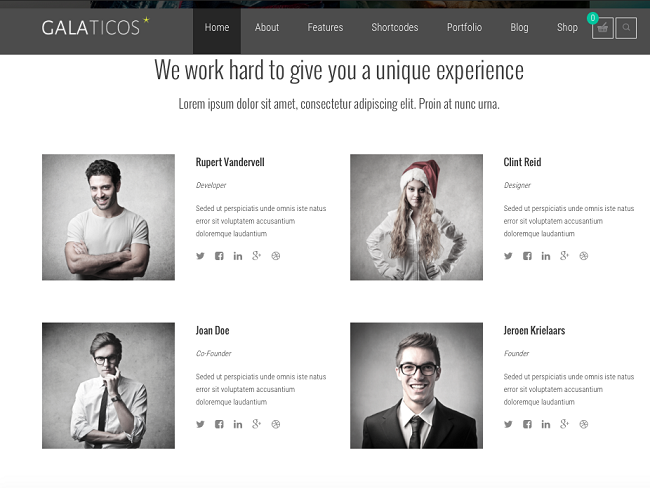 Demo TemplateDownload Template
[irp]
ProBusiness
ProBusiness is another multi-purpose template by Joomla, which has premium quality features, ideal for developing hi-end websites. It is ready to install with a few clicks and looks good on all mobile devices. The trendsetting designs, ultra-responsive layout and many other powerful options of this template let you create a website of your imagination.
Demo TemplateDownload Template
Craftsmen
This elegant template targets various types of businesses like corporates, creative agencies, freelancer profiles, fitness centers, gyms, and blogs. With a variety of features like eight exclusive demo pages, Craftsmen has the potential to accentuate the online presence of any business.
Demo TemplateDownload Template
Enar
People who are looking to design creative websites with Joomla can opt for Enar. This template has more than 15 homepages, supports multiple languages, limitless theme colors and has the best support. High-quality coding makes it one of the most beautiful themes on this list. It is very easy to use for developers.
Demo TemplateDownload Template
Huge
This is the best theme to present your business with a unique edge. Super fast, light and it's latest features have made Huge the new sensation among Joomla enthusiasts. Loaded with incredible builder options and design elements, it facilitates the development of excellent websites. Also, it is easy to optimize for mobile and tablet screens.
Demo TemplateDownload Template
Sirena
Designed on the principles of Google's material design, it has got a unique appeal with virtually 3d elements. Creative profile or corporate business, it is suitable for different domains of work. It is powered by Gantry theme framework and has tons of edit and control options to help you take full control of website development.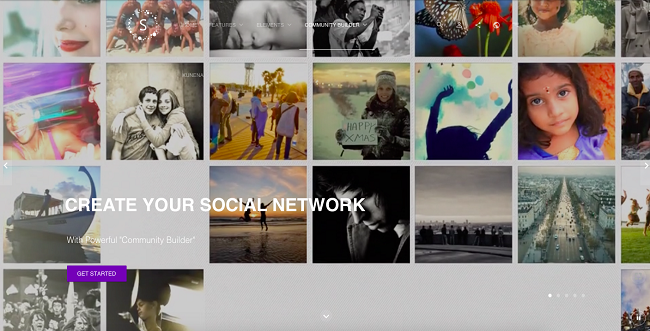 Demo TemplateDownload Template
Brewery
As the name suggests, this template is dedicated to brewery businesses. Impactful and breathtaking, there could be nothing better than this template to communicate the essence of your business. It has pre-built features that make cataloging, presenting and online selling come together into a synchronized process.
Vibrant colors and contemporary designs are attention-grabbing. Moreover, this theme is easy-to-install and can be personalized to suit individualistic needs of your business image.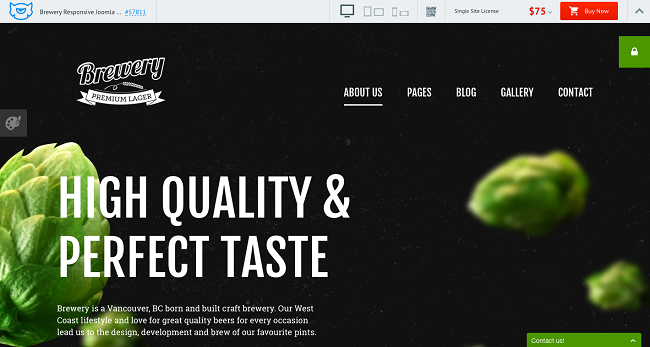 Demo TemplateDownload Template
Natural Stone
Those who are into selling elite furniture or luxurious soft furnishings would love every detail of this template. Professional yet a creative, Natural stone is an alluring way of promoting your home decoration products. With striking colors and textured backgrounds, this theme has 100% scalability. Also, it has a cross-browser compatibility and contact forms to keep in touch with customers.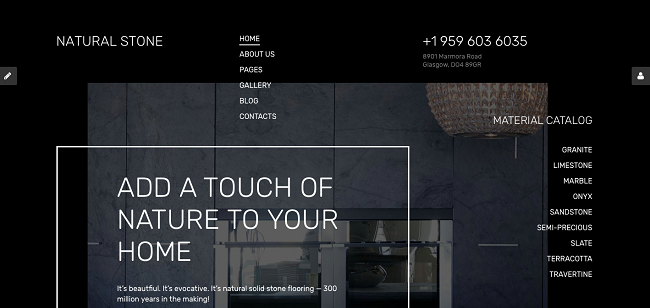 Demo TemplateDownload Template
[irp]
M-Social
Social media lovers or businesses that are in need of social media marketing must try this layout. Apart from modern design, it has SEO friendly features to attract both users and search engines. The backend kit supports Joomsocial component and has a fully adjustable grid. This means M-social looks superb even on mobile and tablet screens, the most commonly used devices to surf social networking sites.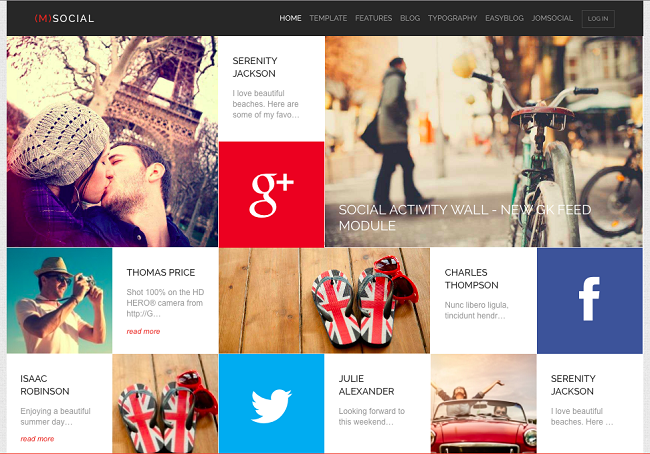 Demo TemplateDownload Template
Haven
Haven is a multi-purpose layout which comes with freedom of customization. It has more than 200 templates to personalize the theme as per the needs of your business. Unique offerings include Google fonts, great content extensions, and an entirely responsive design. It is powered by Bootstrap, HTML, and CSS3 for brilliant coding and dynamic output including animations.
Also, it adjusts automatically as per the size of desktop and mobile screens. More than 200 settings further increase the awesomeness of this template.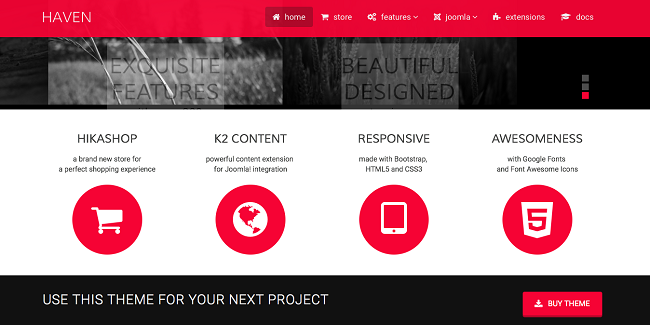 Demo TemplateDownload Template
Capitol
We are ending this series with a complete template that provides every solution that you are looking for. It is designed keeping all the needs of online business projects in mind. Suitable for every kind of business, it has an organized arrangement for content management and comes with defined features, pre-coded blocks as well as stylish material design elements.
With minimal efforts and coding proficiency, one would be able to develop a website with Capitol in no time.
Demo TemplateDownload Template
Endnote
Joomla is a great content management system built for businesses and personal website who need advanced backend capabilities that WordPress does not offer. However, it requires more technical skills compared to any other CMS.
Therefore, it is ideally suited for businesses and firms that have dedicated IT teams or experienced bloggers and personal website owners who work consistently with development teams.
Have you chosen your Joomla template? Which one? Do you have more doubts? Feel free to discuss in the comments section!