A collection of best Joomla templates for business sites. We have listed the top options that will bring in all the modern features and a great design to your site.
There are many choices when it comes to content management systems like WordPress, Symphony, and Drupal.
Joomla is one of the best, and an award-winning CMS, which is used by millions of people around the world.
Joomla deserves the throne of CMSs. Though the comparison between WordPress and Joomla is an open debate for years, still Joomla is CMS of choice for mainstream online businesses like eCommerce with its enhanced user interface and responsive design layouts.
Joomla is for companies who want robust functionality at the front end and manage related content easily from the backend. Therefore, when choosing templates, you have to make the correct choice.
Have a look at our top Joomla business templates.
Globy
Globy is a fully responsive modern Joomla template for business sites. This template is designed with all the latest design elements and trends.
Globy comes with stunning parallax effect, video background options, different sections that are needed in a business site, the blog section and other important pages.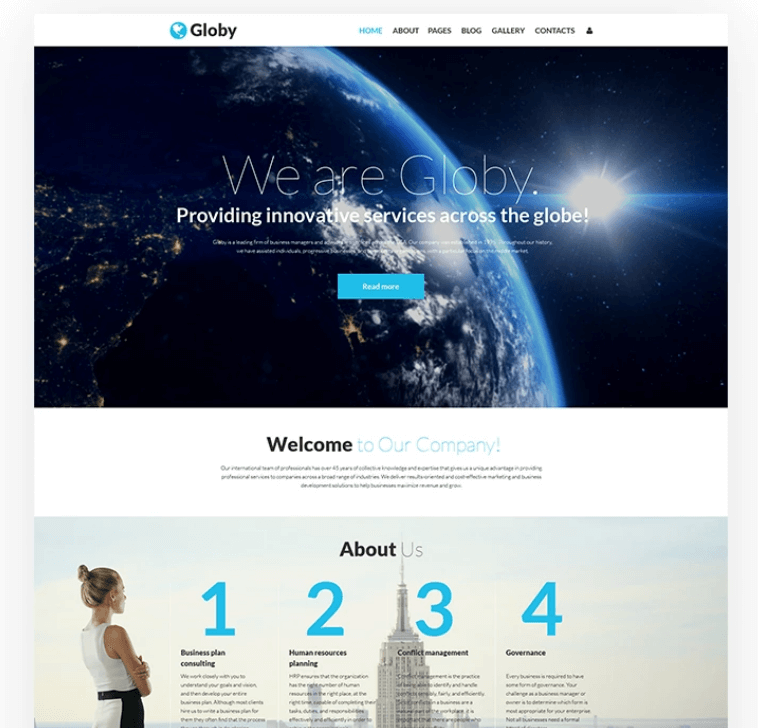 Filmsco
This is a Joomla template created for the entertainment business sites. The template comes with a great-looking design that will surely add value to your business.
The template is fully responsive to make your site look great on any modern device. The template offers you a number of modern UI elements.
You have all the important elements like social login option, Google Map, Google Font, pricing table, mega menu option and more.
YbusiNess
YbusiNess is a modern business template that is powered by Helix Ultimate Framework. It is a flexible and easy to use template with over 50 page builder add-ons.
It is a fully customizable template with drag and drop website builder to make it easy for the users to create completely unique design without any coding.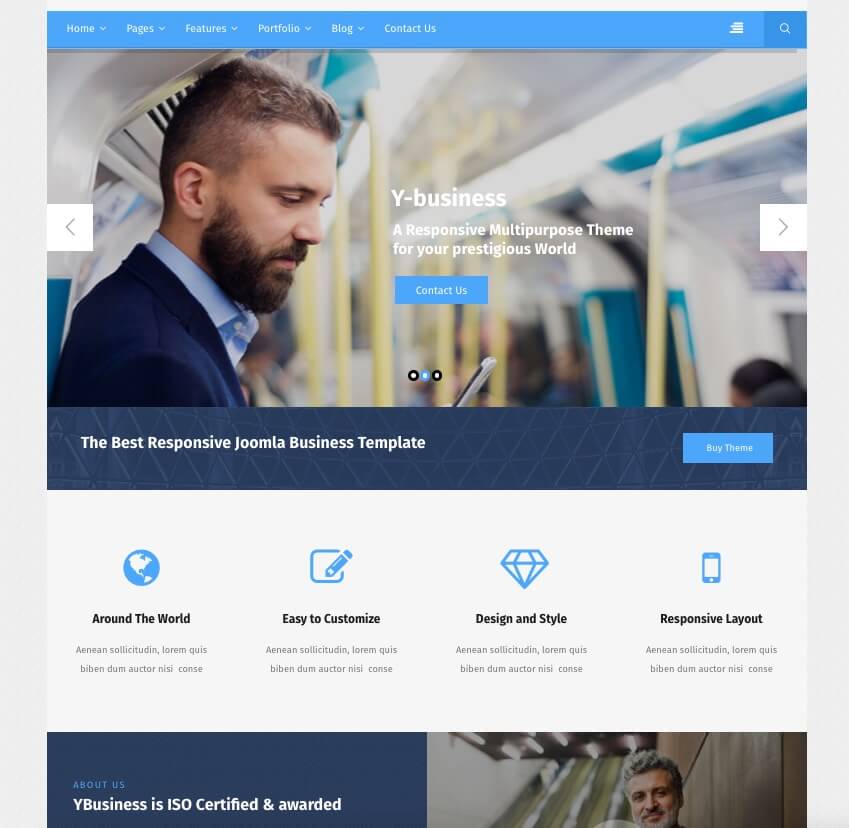 ProBusiness
ProBusiness is another multi-purpose template by Joomla, which has premium quality features, ideal for developing hi-end websites.
It is ready to install with a few clicks and looks good on all mobile devices. The trendsetting designs, ultra-responsive layout and many other powerful options of this template let you create a website of your imagination.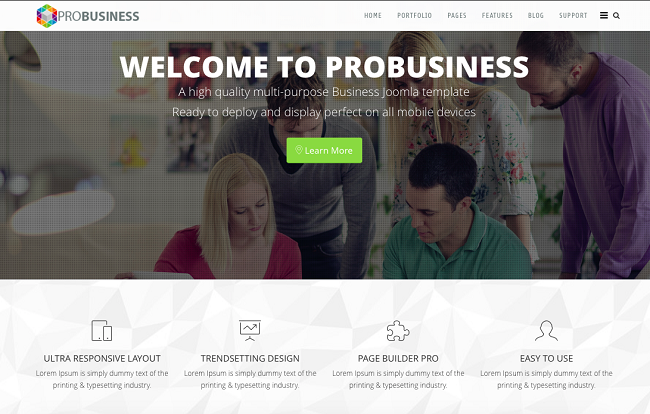 Joombiz
As the name suggests, this is a Joomla template created for the business sites. Joombiz is packed with features and a great design.
The template offers you a fully responsive design that will make your site look great on all devices. You will have a nice parallax effect on your site, background video option, mega menu option, and more.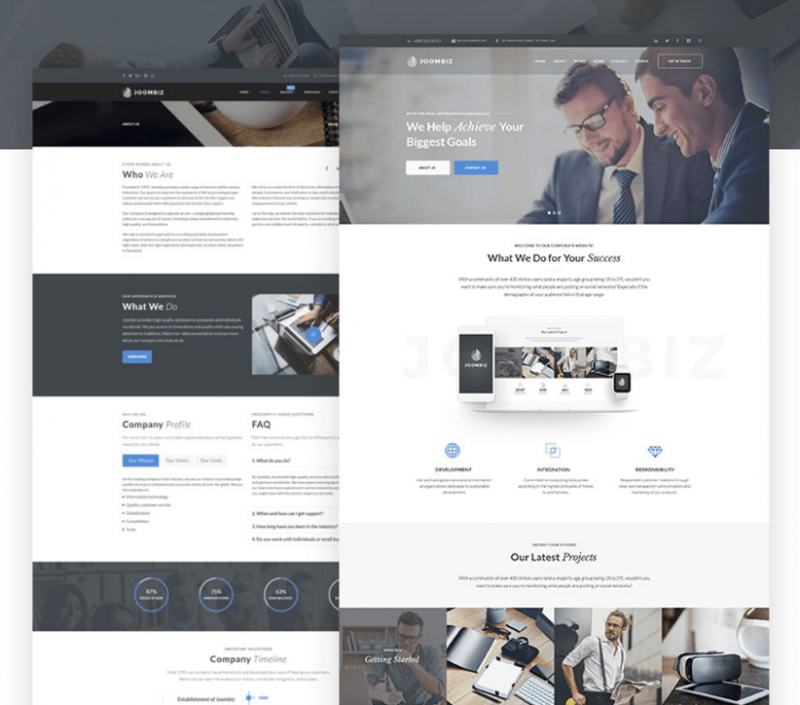 Latify
If you are into farm-related business, or any other agriculture-related business and wish to create a website, this is the template for you.
Latify is a great-looking modern template with a fully responsive design. Your site will have all the modern features and options that will help you to create a successful site.
The template comes with modern UI elements such as tabs, counters, pricing tables, lists, etc.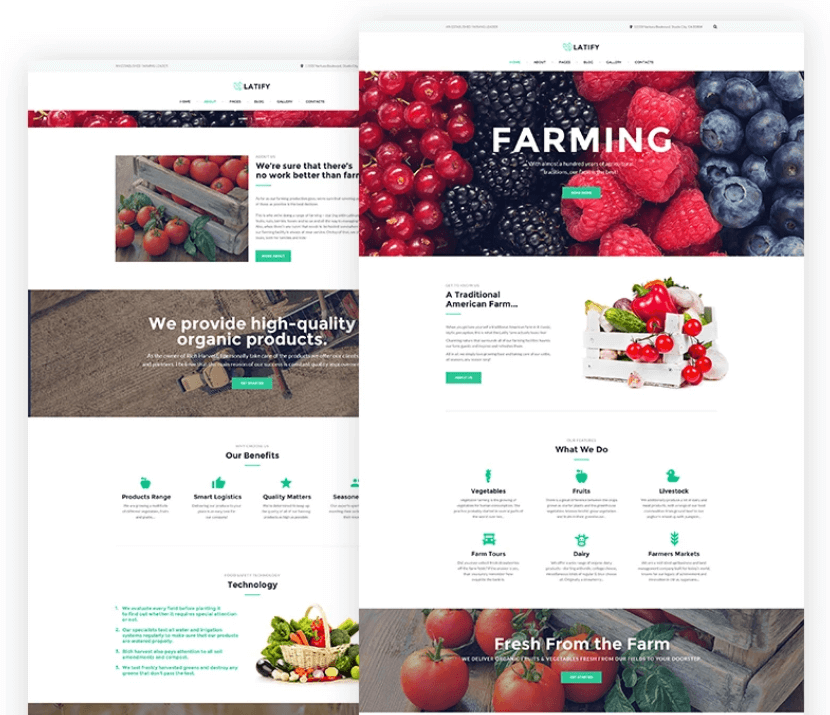 Sirena
Designed on the principles of Google's material design, it has got a unique appeal with virtually 3d elements. A creative profile or corporate business is suitable for different domains of work.
It is powered by Gantry theme framework and has tons of edit and control options to help you take full control of website development.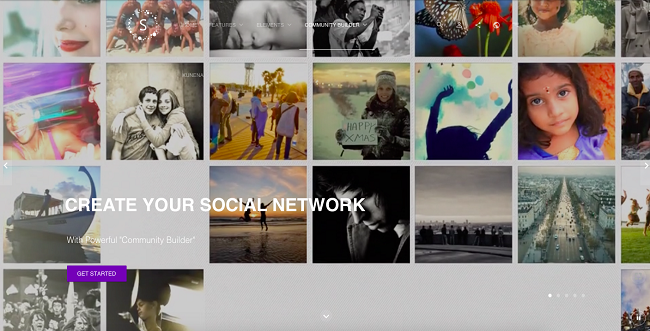 Brewery
As the name suggests, this template is dedicated to brewery businesses. Impactful and breathtaking, there could be nothing better than this template to communicate the essence of your business.
It has pre-built features that make cataloging, presenting and online selling come together into a synchronized process.
Vibrant colors and contemporary designs are attention-grabbing. Moreover, this theme is easy-to-install and can be personalized to suit the individualistic needs of your business image.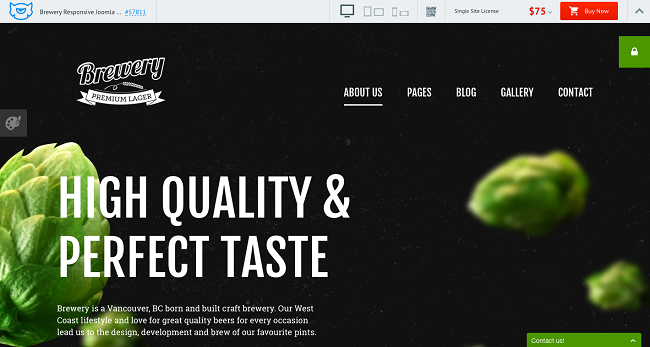 Natural Stone
Those who are into selling elite furniture or luxurious soft furnishings would love every detail of this template. Professional yet creative, Natural stone is an alluring way of promoting your home decoration products.
With striking colors and textured backgrounds, this theme has 100% scalability. Also, it has cross-browser compatibility and contacts forms to keep in touch with customers.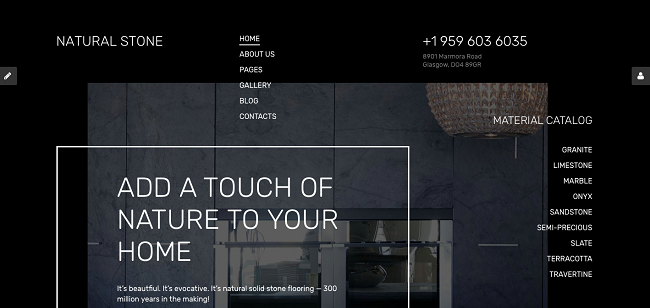 M-Social
Social media lovers or businesses that are in need of social media marketing must try this layout. Apart from modern design, it has SEO-friendly features to attract both users and search engines.
The backend kit supports the Joomsocial component and has a fully adjustable grid. This means M-social looks superb even on mobile and tablet screens, the most commonly used devices to surf social networking sites.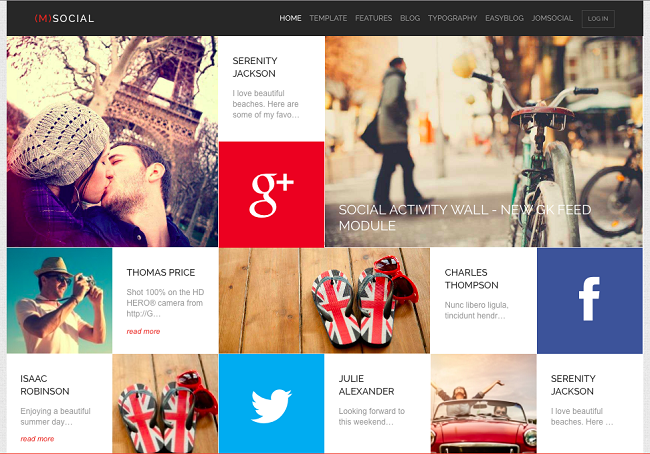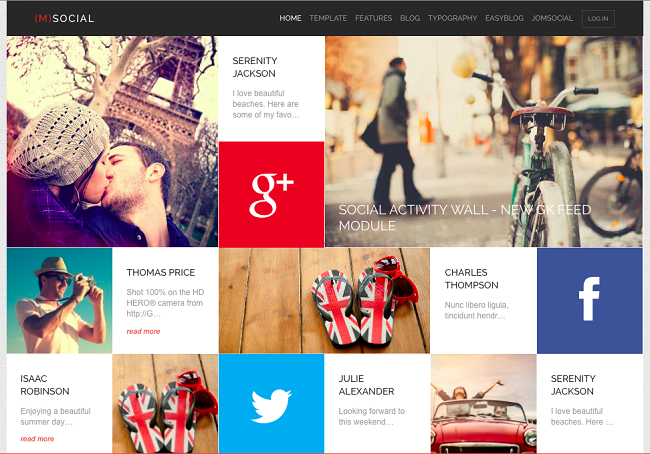 Endnote
Joomla is a great content management system built for businesses and personal websites that need advanced backend capabilities that WordPress does not offer. However, it requires more technical skills compared to any other CMS.
Therefore, it is ideally suited for businesses and firms that have dedicated IT teams or experienced bloggers and personal website owners who work consistently with development teams.
Have you chosen your Joomla template? Which one? Do you have more doubts? Feel free to discuss this in the comments section!