Your search for the best igHome Alternatives has brought you the right place. We will make sure you'll get the best customizable homepage according to your needs and preference.
igHome, honestly, was a very good replacement this world needed after the shutdown of iGoogle. It brought you everything from widgets, calendars, shortcuts to images, favorite links, and bookmark system.
But like every good trend, it started showing some drawbacks too.
Many users complained that somehow their widgets were not working properly. The custom widgets would disappear automatically. Moreover, the ads were regularly stopping by that no one likes.
You don't have to worry about igHome anymore because there are still plenty of fishes in the pond. We have curated a list of top 11 best igHome alternatives that will assist you to customize the best homepage possible.
What Are the Best igHome Alternatives?
Here is a list of some of the best igHome Alternatives that you can use to create your own personalized homepage and avoid the distractions.
As far as the best dashboard intelligence platform is concerned, we choose Netvibes as the best alternative available for igHome. Netvibes allows you to have a command of your homepage as you can see witness everything that's happening.
From managing your social media and news to your favorite websites and apps, the Netvibes dashboard doesn't really show any limitation. Moreover, there's an option to connect your smart devices with it.
For teams and enterprises, Netvibes provides shared dashboards so that you can customize according to you or your business preference. A one-click dashboard will help you access your favorites and through apps and devices, you can automate custom actions.
Certainly one of the best igHome alternatives.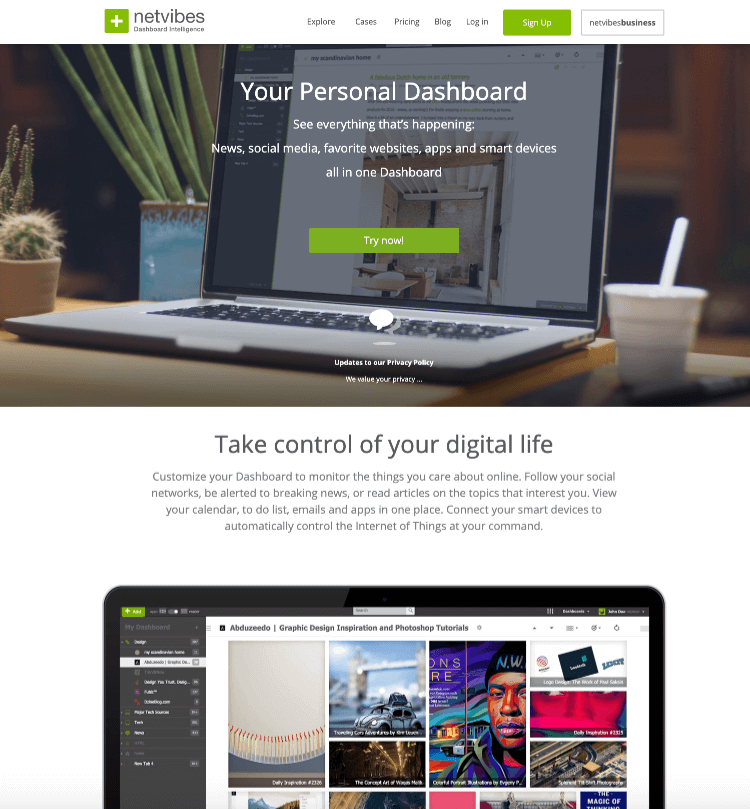 The visual organization of this personalized homepage makes it one of the best alternatives to igHome. There are categories and sub-categories to make your user-interface easier.
You can access your favorite bookmarks and link your educational articles and videos, along with the background image and theme provided by the Papaly. The simple 2D layout functions extraordinarily as it lets you import and export bookmarks easily.
You can link your social media accounts as well as Youtube. If you want to look at other user's boards and grab some ideas from it, Papaly provides you with that option too.
It works perfectly well for iOS, Firefox, and chrome and you can even try Papaly without signing up.
Symbaloo is a free homepage and RSS feed system that allows you to up to 49 sites. Symbaloo has a tile-based layout, that is easy to function. You can add social media accounts, Youtube, music-related websites, news, and many other links.
For kids, it doesn't offer much guidance but the aggregated content will make it easier for a kid to customize and even share links with his/her friends.
You can add various shopping and educational website links to the bookmarking board. Video streaming services such as Netflix and Hulu can be integrated as well. Moreover, you can your google accounts and manage the calendar.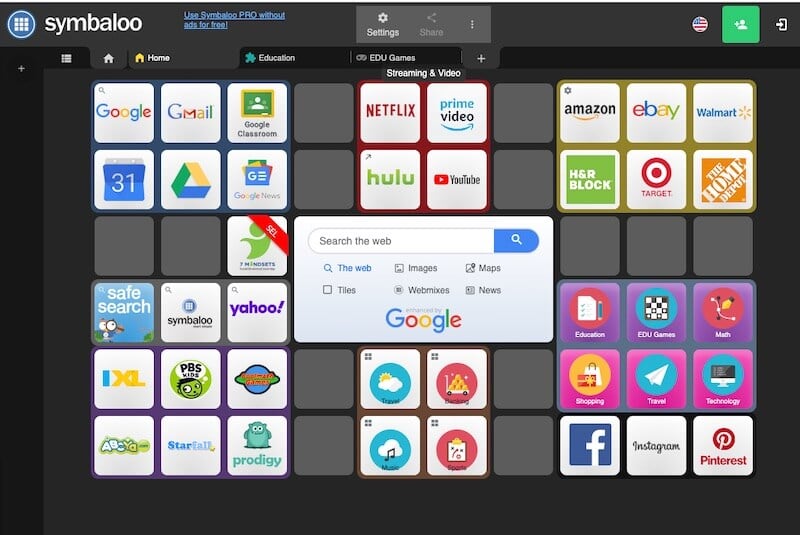 The best feature about Protopage is that in order to make quick access to your favorite bookmarks, you can change the colors and set background images. Moreover, you can add as many Protopages as you want.
You can add widgets on your personal homepage and make sticky notes. One drawback you'll find while operating Protopage is that after adding too many widgets, your homepage will look like a mess and you might face difficulty while finding your favorite bookmark.
Protopage provides you an option to either keep your homepage as personal or share it with the public or share it with your friends and families with the help of a password.
It is certainly one of the best igHome alternatives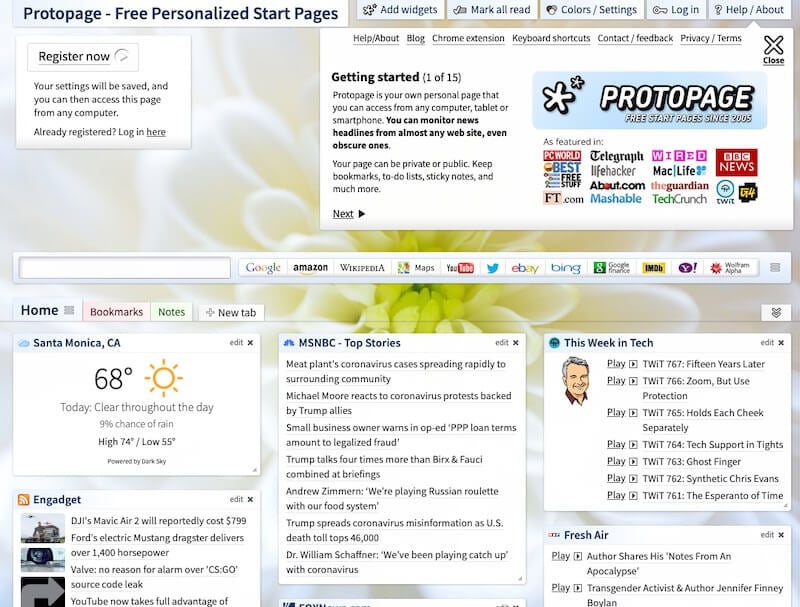 Allmyfaves aims to provide easy internet experience to all its users. With the help of this tool, you can actually save a lot of valuable time and simplify all your tasks.
Just like any other homepage tool, Allmyfaves allows you to bookmark all your favorite websites and organize them according to your will. We must say that there is no end to the sites that you can bookmark, starting from video streaming, shopping, news, emails, travels, etc.
The Weekly faves feature will offer you the most popular sites of that particular week. The visual platform of Allmyfaves will make it easier for you to locate your bookmarks easily.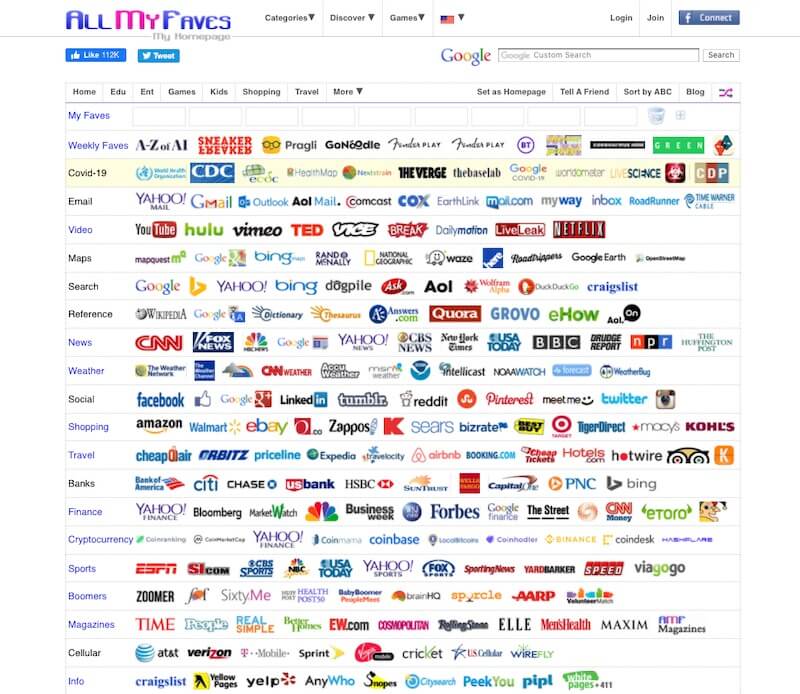 Yourport is so simple that you don't even have to create an account to use it. You just simply have to add your bookmarks and sites and it will lead to a personal homepage.
Yourport is recommended not only for individuals but also for teams, parents, teachers, students, and enterprises. Teams can make use of the shared content on the homepage. For enterprises, having all the internal and external links in one place will save a lot of time.
You can add logos to your homepage. Moreover, the features of Yourport can be availed for free. Yourport team will recommend sites based on your usage and preference.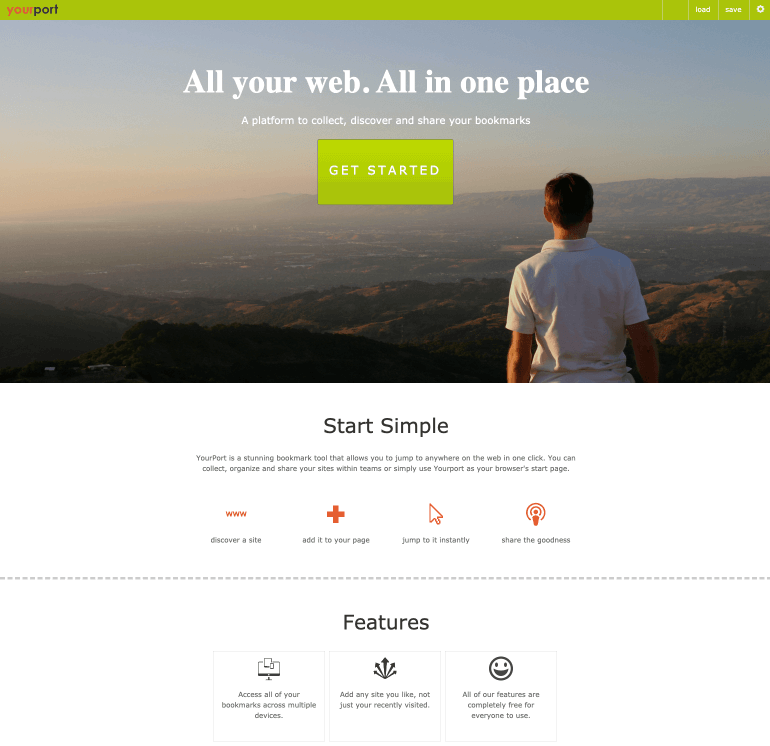 If you are a Yahoo account holder, this might be a decent web-portal for you. One thing is for sure, you'll get the iOS type feel from its interface that makes it pleasing to the eyes.
My yahoo will provide you widgets, themes, and layouts to make your page look more beautiful. From celebrity gossips to the latest news, My Yahoo will help you keep track of everything.
The major drawback one faces while using this tool is unnecessary advertisements. Moreover, as compared to its competitors, you have less access to the apps and besides Gmail, it won't let you add any other Google product.
One of the easiest to use, Searf is one of the most underrated homepage tools. The dark background is very soothing to the eyes.
Within 2 steps, you can start customing your homepage with Searf and these two steps involve adding up your favorite sites and bookmarks. There are no widgets or apps involved. You can edit your search engine panel and add some major sites.
You won't have a number of sites to choose from but Searf's collection involves some major sites in the business. You can add social media accounts such as Twitter and Facebook, news websites and even Netflix.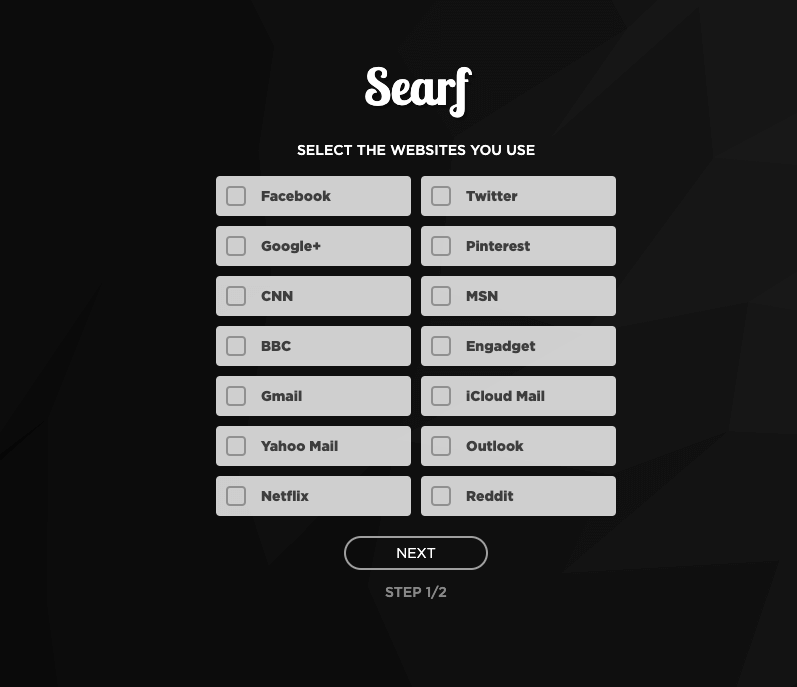 Another top igHome alternative tool that would spare your time to go through bookmarks, RSS feed system, and different websites. The user interface is pretty easy. You won't have to spare separate time to gain knowledge about its usage.
You can add links to your favorite websites, email, and even add widgets. You'll get the daily news according to your interests, weather updates, and calendar.
In order to set Ustart as your homepage, you just have to enter your login credentials. For a highly personalized start page, Ustart can be the right choice for you.
iGoogle was discontinued in 2013 as the company wanted to shut it over time. They wanted to replace it with the Google Chrome Browser. Now if you think about it, it is doing a pretty good job.
It provides you with customizable links and websites, and also you won't need bookmark services. On top of that, you can customize apps, themes, backgrounds, and add extensions.
If we talk about features, it is not comparable to iGoogle but it still is a decent choice. It is very neat and with the help of themes, you can actually beautify your homepage.
Don't miss our collection of best Chrome alternatives.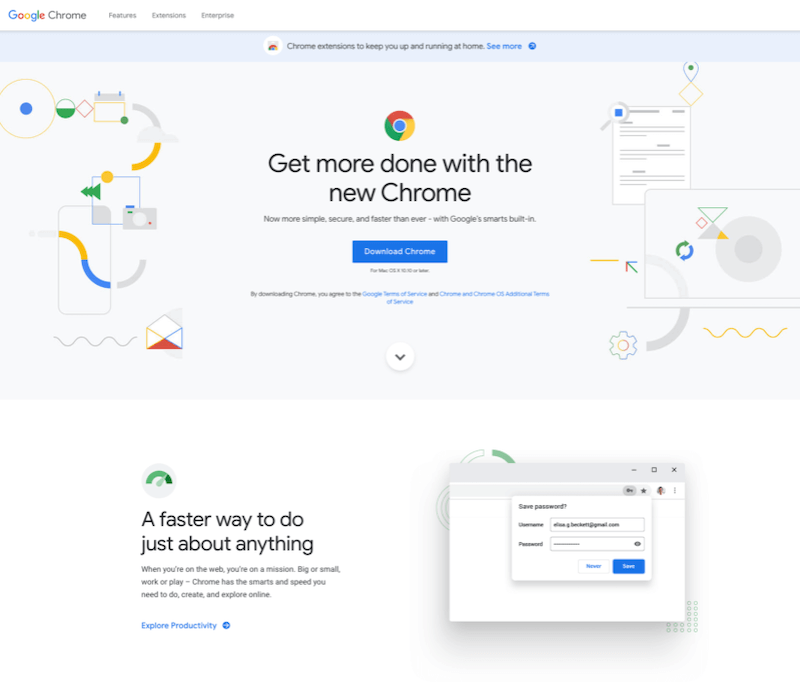 We know that you might be thinking about how Twitter can be set as a homepage, but hear us out. If its the news, weather, and the latest trends are what you crave for Twitter might be an ideal start page for you.
You can set Twitter as your homepage and it won't let you miss on any important topic. It won't support any customization such as the widgets, themes, or layout but the feed will keep you up to date.
This homepage might not be perfect for businesses or in terms of sharing with friends or families, but it will solve your daily need news inquiry.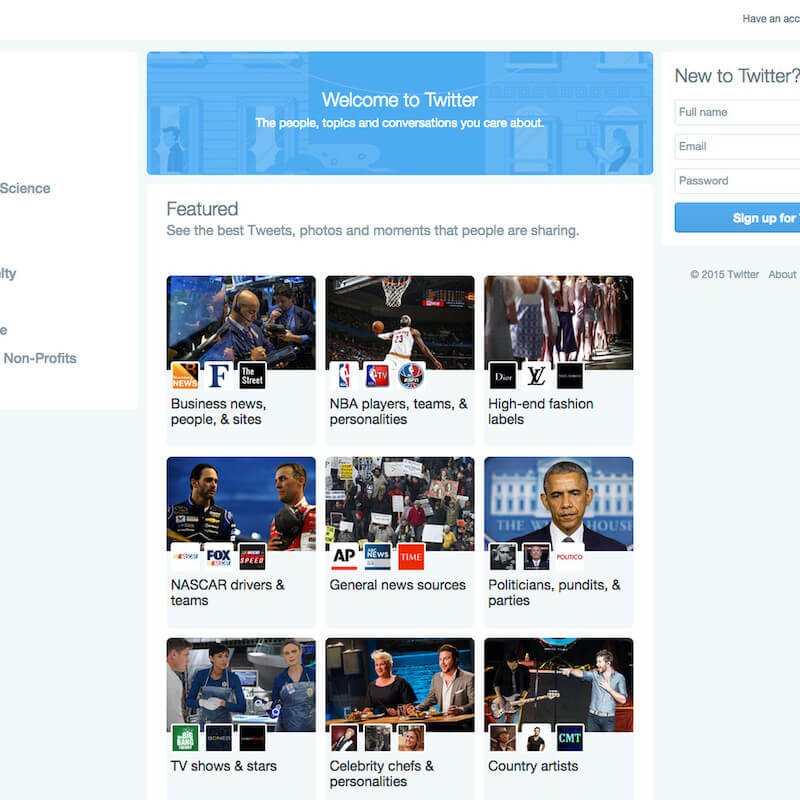 Final Word
Unlike many other websites, we promise you the aforementioned list is perfectly working fine. None of the above alternatives are outdated.
Some of these alternatives offer great visuals while others are known for their functions. A customizable homepage help in reducing the time wastage and increase efficiency, especially in a company.
We hope that this list helps you find the right personalized homepage.