Google Chrome is the popular web browser of the tech giant, Google. Approximately 60% of internet users use Google Chrome as their default browser.
Google Chrome has proved to be a successful browser because it is simple to use and operates at a highly fast speed. Also, it is accessories itself with many exciting features.
Even though Google Chrome is one of the best browsers which is available online, many other options are available out there.
However, let's not forget that Google Chrome comprises our privacy, and also RAM usage is way too high. So, you might like to look at a few other alternatives. 
Today, we will throw a glance at the best Google Chrome alternatives, which are present out there.
What Are The top Google Chrome Alternatives?
01. Safari
If you are a MacBook user, you perhaps must be using Safari as your default web browser. If you are still using Google Chrome as a browser on your MacBook, you might want to shift back to Safari. 
Safari is one of the reboot web browsers that works at a lightning-fast speed. It is an energy-efficient browser that comes with a built-in privacy feature. 
Also, not to forget, Safari ensures seamless sync among all the different devices.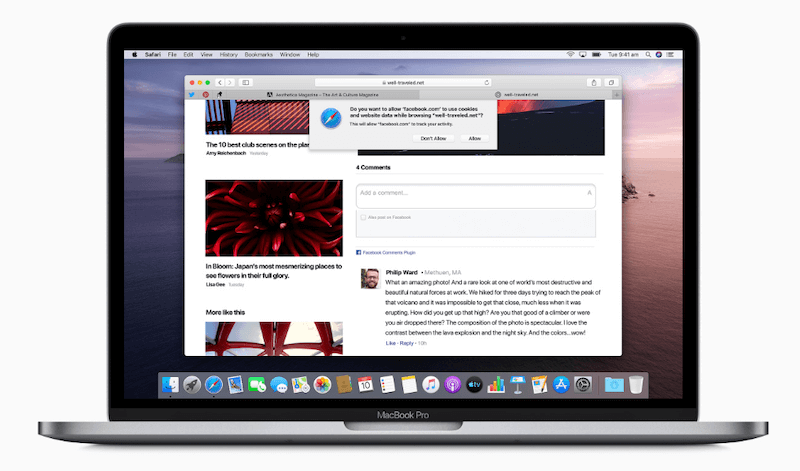 02. Mozilla Firefox
Mozilla Firefox is one of the fastest web browsers. This browser comes with automatic privacy that efficiently can block 2,000 trackers.
With the enhanced tracking protection feature, you can see what is being blocked on Mozilla Firefox. The Firefox Lockwise ensures that the password that you save on one device is simultaneously available on your other devices too.
The Firefox Monitor alerts you if your information is breached in any way.
Don't miss our article about the best Mozilla Firefox add-ons.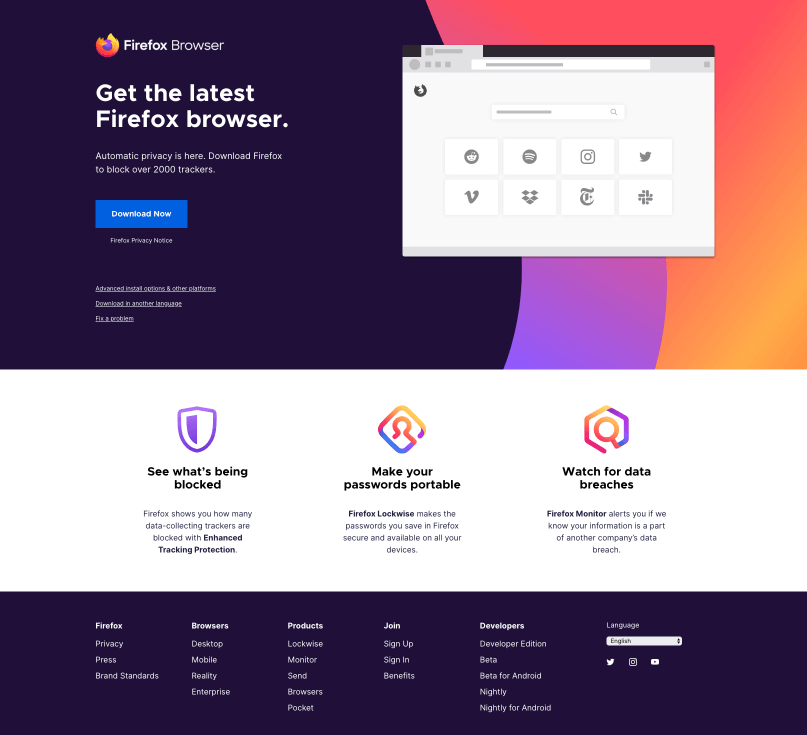 03. Opera
Using the popular Opera browser, you can browse the way you want to. The processing capacity of Opera is less in comparison to other browsers, and as a result, the webpages get loaded at a lightning-fast speed. 
The built-in ad-block further aids the process.
What makes Opera different from other web browsers is the fact that it comes with a free VPN. The free. VPN shields all the browsing that you do and keeps you safe from online training.
The light and the dark theme make it extremely safe for your eyes to browse both during the day and the nighttime.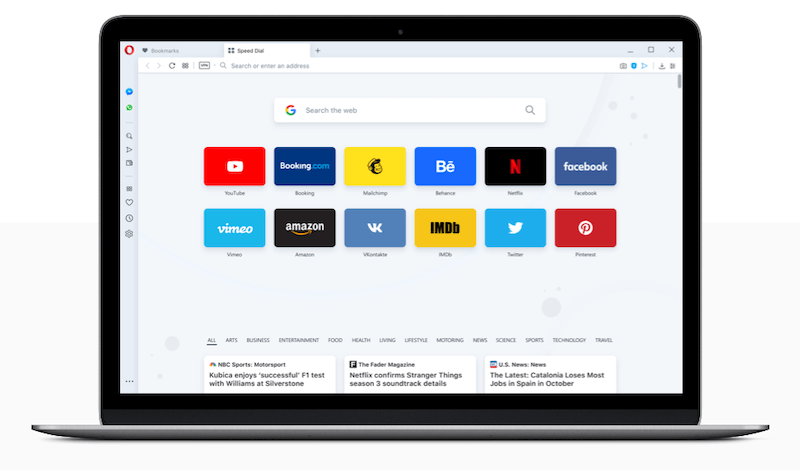 04. Microsoft Edge
Microsoft Edge guarantees a world-class performance that helps you to stay productive, always. It further ensures that more value is added to your browsing.
A common misconception that exists is that Microsoft Edge is only available on the Windows platform. However, that's not true. One can also use Microsoft Edge on iOS, macOS, and Android.
Microsoft Edge comes with brand-new features like built-in learning, collections, and accessibility that ensure that things get done.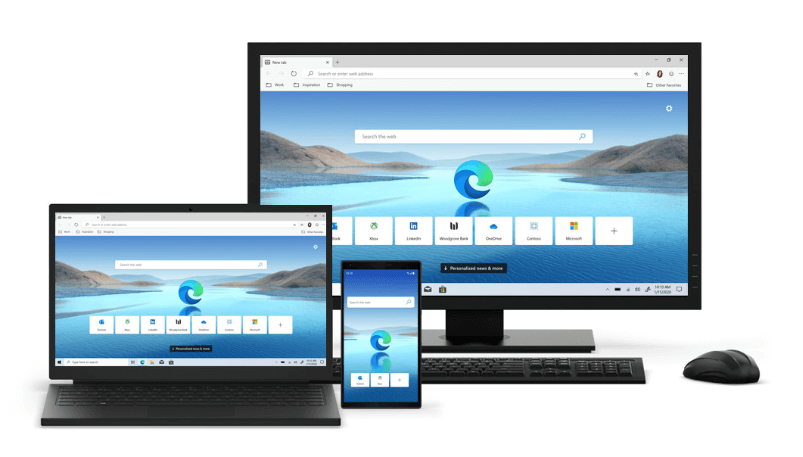 05. Maxthon
Maxthon is the default browser for more than 670,000,000 users. It has been awarded the "Best Browser" for three consecutive years.
The Maxtron is supported by dual rendering engines that help in displaying web pages in no time. You can download pictures, music, videos, and many other things with just a tap. And then you have the freedom to enjoy this content offline.
If you are looking for a fast, secure, and ad-free browser, you will love Maxthon.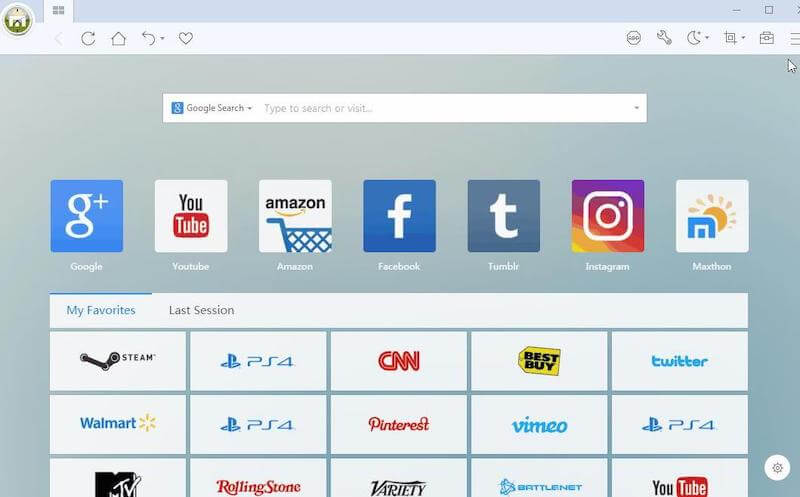 06. UC Browser
UC Browser has always been one of the most loved web browsers for Android devices. UC browser has now expanded its base, and it can be now used in:
Android
iPhone
PC Browser
Windows phone
Java phone
iPad
UC browser can prove to be your one-stop navigation where you can browse through all the websites. You can further use the UC Browser to enjoy local and video news.
In addition to that, the UC Browser also gifts the users free cloud storage of 20 GB.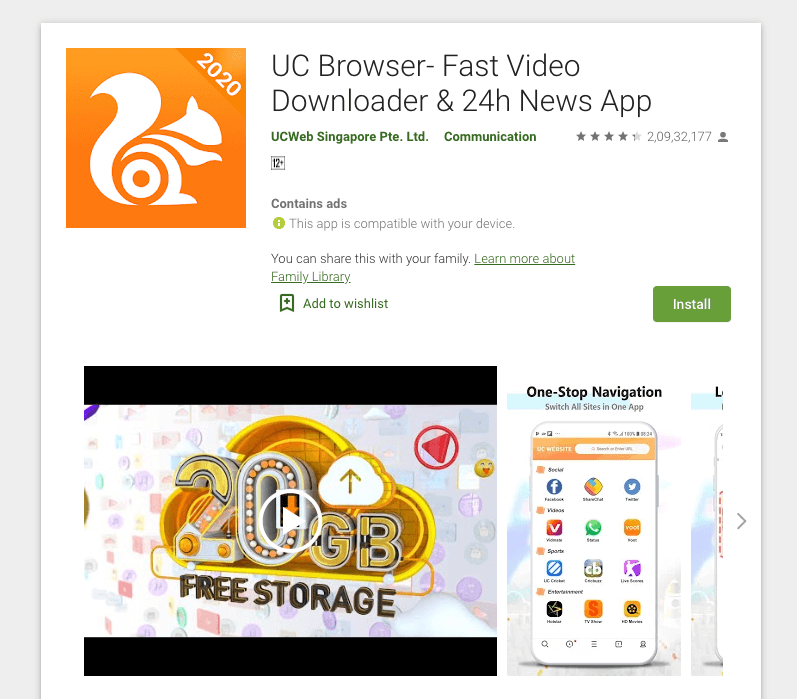 07. Vivaldi
If you are looking for a customizable browser, Vivaldi is for you. Using Vivaldi is like using Google Chrome. Are you wondering why?
Well, it is because both have been built by using the Chromium base code. Vivaldi automatically import your
Settings
Histories
Bookmarks
From your Chrome account, so that, you can save yourself from the pain of transferring everything manually.
It is the most customizable web browser which is present. Also, the security system is better than Google Chrome. And did I mention that all Chrome extensions are available in Vivaldi too?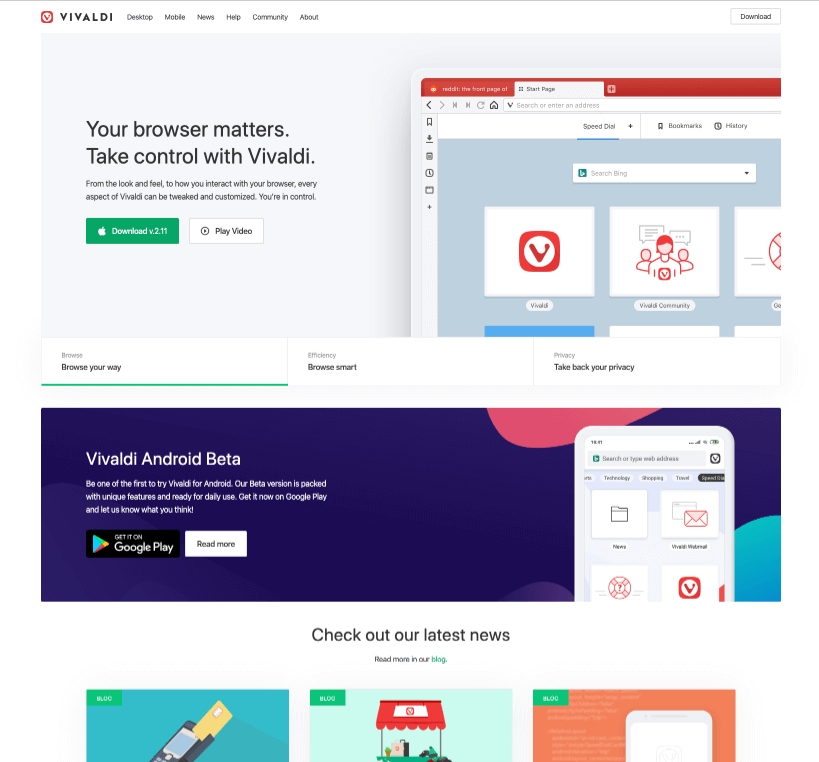 08. Avast Secure Browser
If security is a huge concern for you, then there is no better browser than the Avast Secure Browser. What makes Avast Secure Browser one of the best browsers? Well, it has been built by security experts.
Every time you search for any link or purchase something or, for a matter, click a link, your normal browser track your usage. But Avast Secure Browser doesn't do that.
Your privacy and security are the priority for Avast Secure Browser. Also, the built-in privacy feature of the browser covers all your digital footprint and hides your identity.
Avast Secure Browser believes your browser, is your business. The cherry at the top is that it automatically blocks all the annoying ads.
With no interruptions, fast browsing is guaranteed in Avast Secure Browser. Additional features of this browser include:
Bank Mode
SecureLine VPN
Anti-Fingerprinting
Anti-Phishing
Anti-Tracking
Stealth Mode
HTTPS Encryption
Password Manager
Extension Guard
Privacy Cleaner
Flash Blocker
Aren't you already impressed with all these features?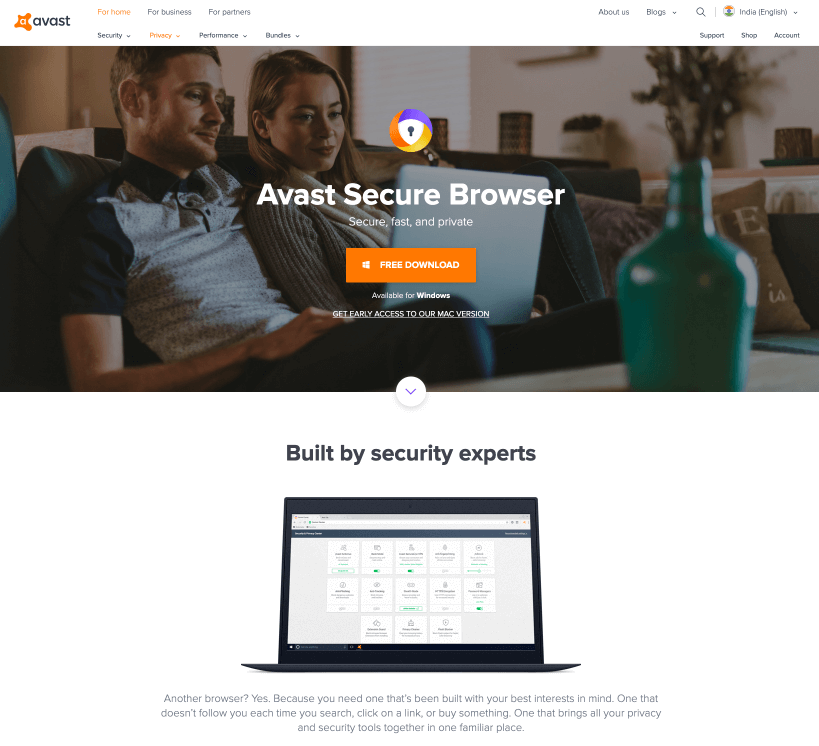 09. Brave
Take back your control with the Brave browser. You can get unmatched speed and security by blocking trackers. Brave is available for:
Windows 64-bit
Windows 32-bit
macOS
Linux
The Brave Shield protects you by
Blocking ads and tracking
Eliminating the cookies from the website that you have not visited
Makes your browser harder to recognize
Upgrades your connections to secure one
Blocking malicious code and sites
Wired has appreciated the Brave browser by saying that the privacy-first browser can replace your Chrome browser in all devices.
And many users have vowed that this is the fastest browser that they have ever used.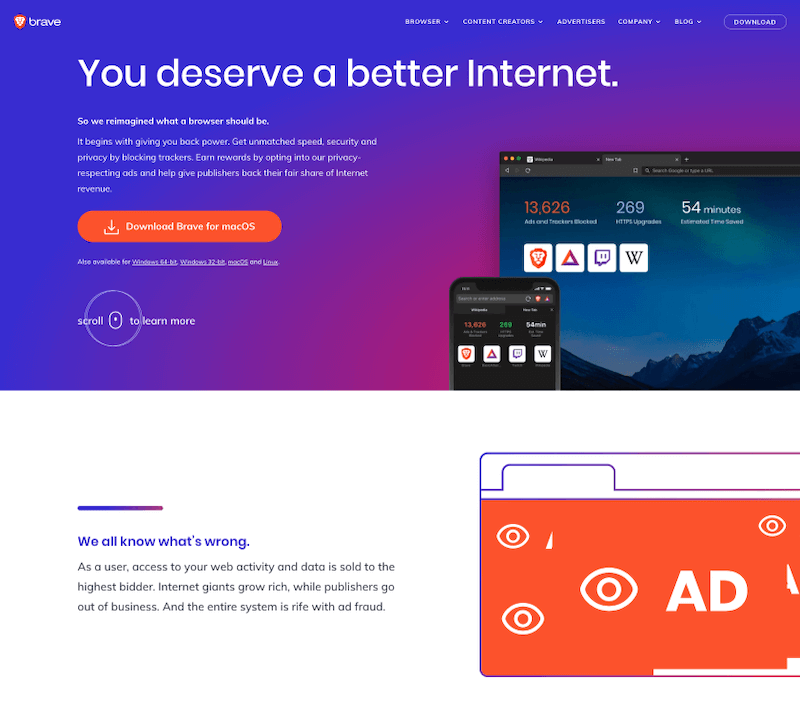 10

. Comodo Dragon
Comodo Dragon is one of the most protective browsers that have ever been made. In the Comodo Dragon, you will all the best features of Chrome.
The Chromium technology used in this browser makes it far better than other browsers in terms of convenience, stability, and functional speed.
The interface of the browser is very user-friendly. The USP Comodo Dragon is that it provides customizable plug-ins and add-ons.
And also, with Comodo Dragon, in your device, you can say bye to frozen windows and end crashes.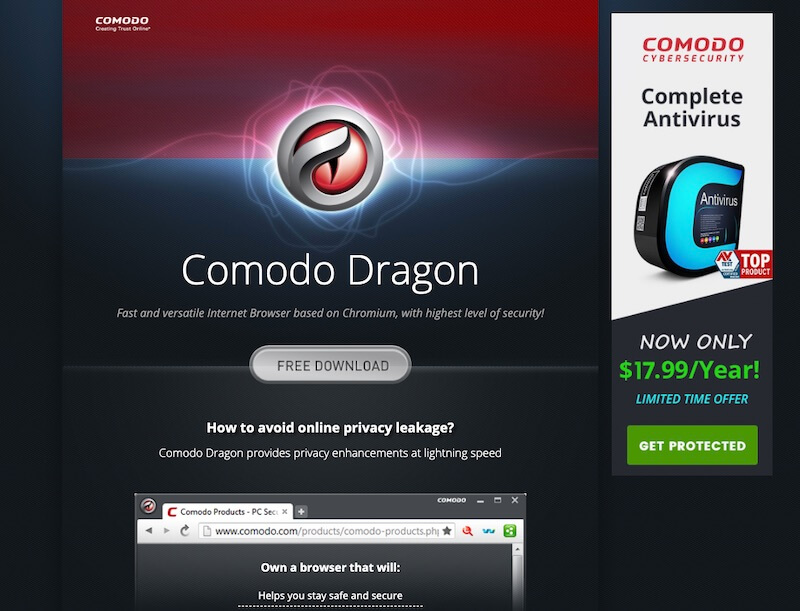 11

. Pale Moon
Pale Moon is a web browser that has been built on open source. The focus of Pale Moon lies in efficiency and customization.
Pale Moon has been optimized to meet the requirement of modern processors. Also, the browser keeps receiving the latest security patches to ensure that your security is always upgraded.
Even the interface of the Pale Moon is customizable.
The stability of the Pale Moon is also high, and this means you will face fewer browser crashes.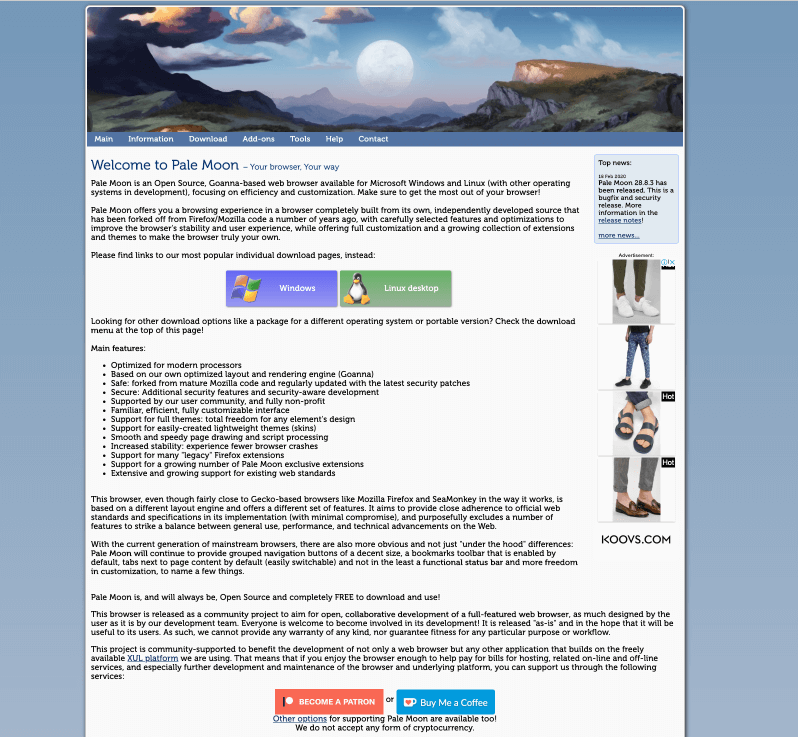 12

. Epic Privacy Browser
From the name of the browser, you can guess that privacy is given the utmost priority in the Epic Privacy Browser.
When you enable proxy on the Epic Privacy Browser, all your data is encrypted. Just like Chrome, even the Epic Privacy Browser is powered by Chromium.
Epic Privacy Browser protects you from:
Your ISP
Your government
Hundreds of data collectors
Your employers
The Epic Privacy Browser comes to a fee VPN that provides network privacy.
Currently, Epic Privacy Browser is available for:
Additional features of the Epic Privacy Browser include extreme privacy, comprehensive ad, and track blocking, one-click encrypted proxy, and fingerprinting protection.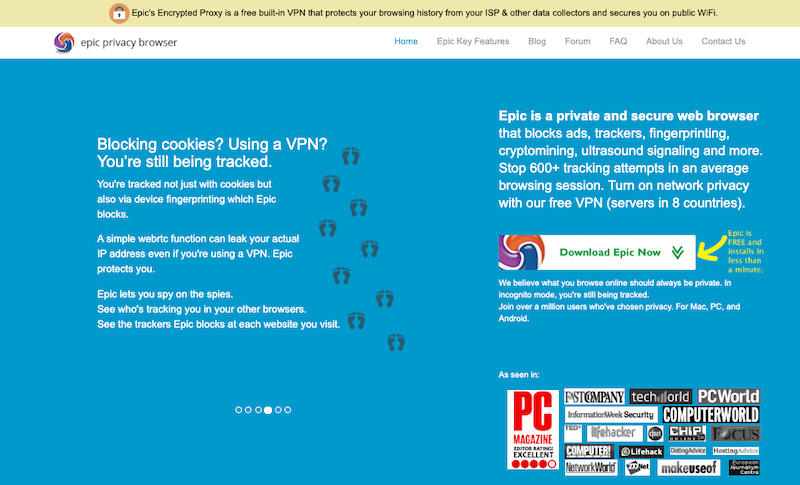 13

. Waterfox
With Waterfox, you can browse the web your way. Waterfox never collects any telemetry, and therefore, you never have to worry about usage information or tracking.
Waterfox supports:
Java plugins
Silverlight plugins
64-bit NPAPI plugins
Waterfox is a fully customizable browser, and you modify and extend it the way you want to. The web browser is very flexible in terms of add-ons and themes.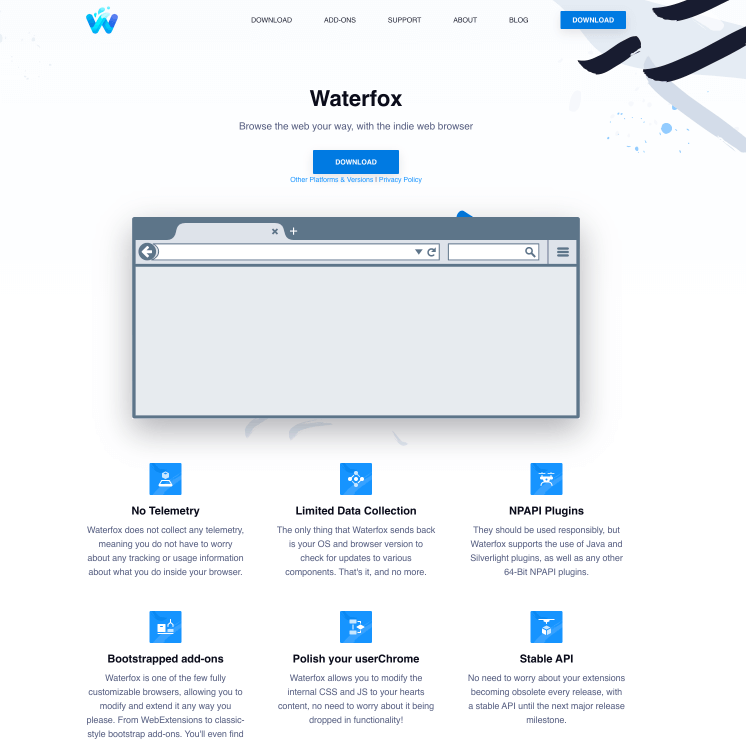 14

. Falkon
It is a KDE web browser that is powered by QtWebEngine. It was previously known as QupZilla. It is an extremely lightweight browser that is available on all major platforms.
Falkon is a feature-rich browser. It again comes with a built-in AdBlock plugin.
Founded in 2010, this web browser is still growing.
Let us now have a look at the features of Falkon:
Simple, user-friendly interface
AdBlock extension
Session support
Extension support
Theme support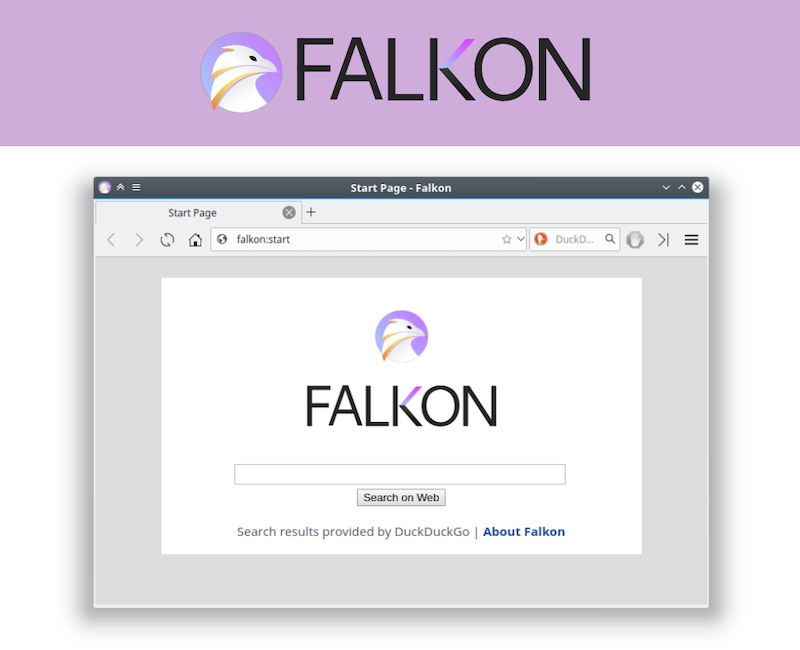 15

. Midori Browser
Midori Browser is a lightweight and super-fast browser that has been built on an open-source. Midori Browser supports Midori Virtual Network, which is a free VPN. You can browse 100% private using the Midori browser.
Midori Browser works at lightning-fast speed because it is powered by WebKit. And also, the browser engine is continuously improved.
The user interface of the browser is super user-friendly, and navigating through it is easy.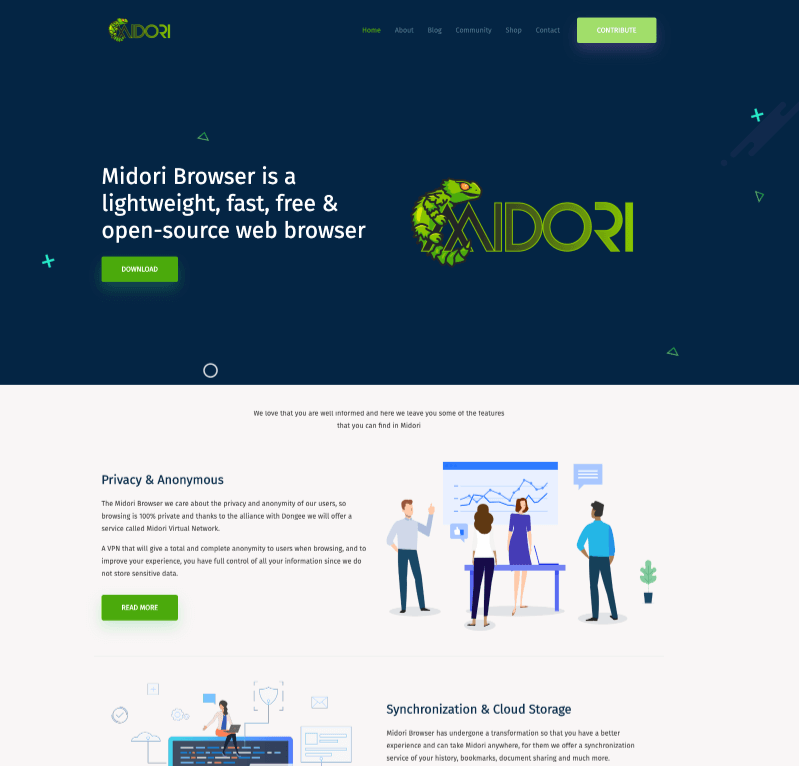 16

. Bromite
Bromite is an open-source, privacy-focused browser that you can use instead of Chrome. It comes with ad blocking and privacy enhancements so that your overall browsing experience is smooth.
If you are looking for a complete private browser to make your browsing experience clutter-free, the Bromite browser is a good option for you.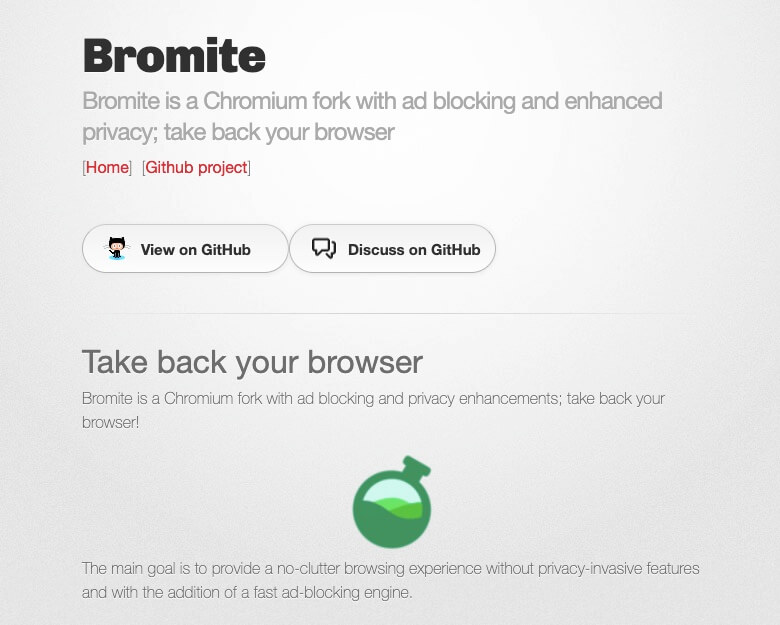 17

. DuckDuckGo
While we know DuckDuckGo as a secure search engine, it also offers a secure browser to make your browsing safer.
The browser is surely not as extensive as Chrome and lacks extensions. However, it is a lot safer than Google Chrome as DuckDuckGo takes user privacy very seriously.
It comes with a tracker blocker, encryption enforcer, and other safety features to make the browser safe and secure.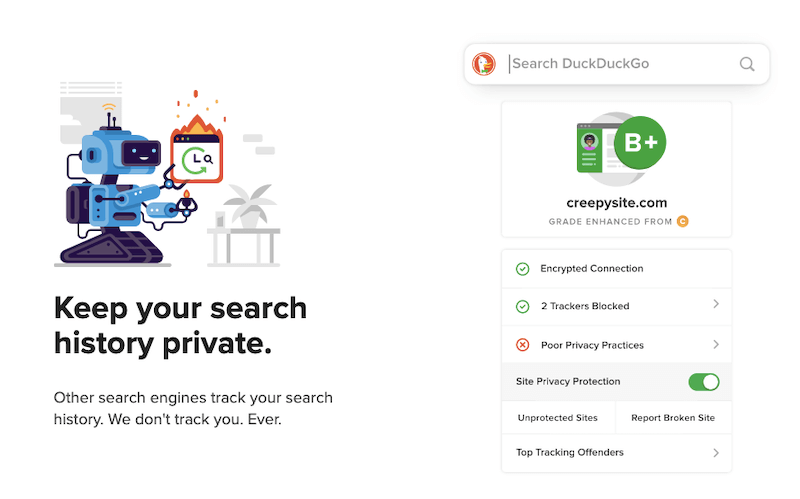 FAQs About Chrome Alternatives
01. What is Google Chrome?
Google Chrome is a free web browser offered by Google to access the World Wide Web (any website). It makes browsing easier with a number of useful extensions and features.
02. Is Google Chrome free?
Yes, Google Chrome is a free web browser that you can use on desktop as well as mobile phones.
03. What are the best alternatives to Chrome?
There are a number of alternatives to Chrome browsers that you can use depending on your requirements. Mozilla Firefox is one of the most popular and widely used alternatives to Chrome.
04. Why should my browsing be private?
Browsing history can reveal everything about you. When your browsing history is bundled with offline data, you expose yourself to potential digital threats.
No one loves to live under surveillance, right? If your browsing is not private, you are exposed. Therefore, you should take special care for maintaining your privacy and security online.
05. Doesn't incognito mode provide me privacy?
Browsing in incognito mode doesn't mean that you cannot be tracked. When you are searching for something in incognito mode, only your browsing history will be erased. However, you can still be tracked via the DNS cache.
06. Which features do Google Chrome lack?
Currently, Google Chrome lacks modern features like built-in VPN, organization tool, reading mode, and screenshot tool.
Wrap Up
Your web browser is your gateway to the internet. Also, internet crime is on the rise, and therefore, one needs to be very particular when choosing a browser.
Many people prefer to use their default browser. However, you need to ask if your browser is compromising your online privacy and security.
In the list above, we have tried to include browsers that give priority to your privacy so that you can stay safe. Choose the web browser that best meets your requirements.