Hoodie mockups can help businesses promote their apparel on digital storefronts or online websites.
If you are looking to set up your own hoodie store online and want mockups, you can check out this list of hoodie mockups that can help you out. Simply download a mockup, customize and print it and you are good to go.
Women Hoodie Mockup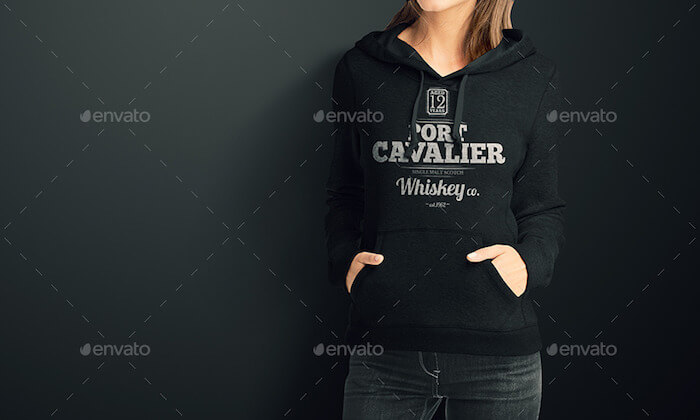 This design focuses just on women, and you get access to more streamlined designs.
There are a number of editable FX options and background colors for added customization as well. Users do not need to restrict themselves the default colors, and you can pick and choose for yourself as well.
Urban Edition Hoodie Mockup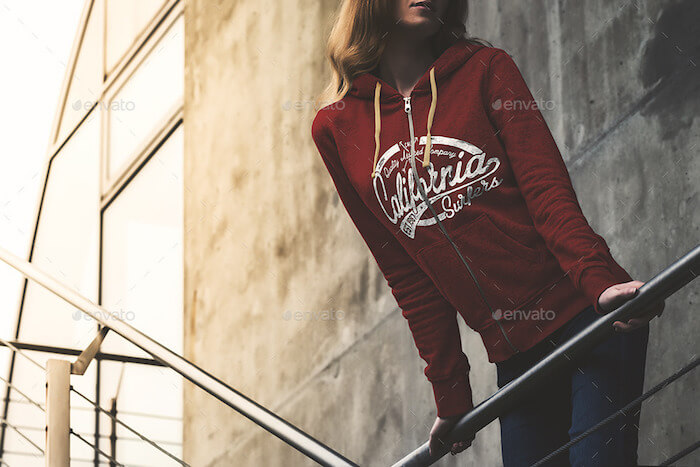 Urban Edition is one of the most customizable smart layer-based mockups that you can edit as much as you want.
You do not need any advanced editing skills, and a simple understanding of Photoshop is good enough for you to edit and customize with five available predefined palates.
Studio Edition Hoodie Mockup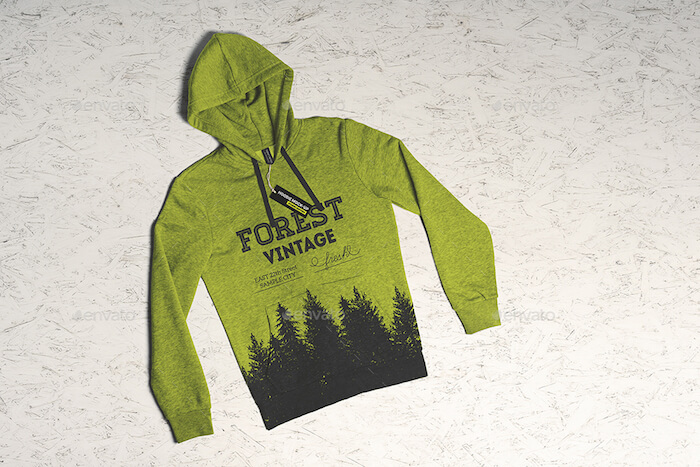 The Studio Edition mockup allows you to customize hoodies for both male and female models.
There are ten pre-defined PSDs that you can use to mix up the design. While there are present backgrounds, you can customize and add your own backgrounds as well.
Branding Apparel Mockup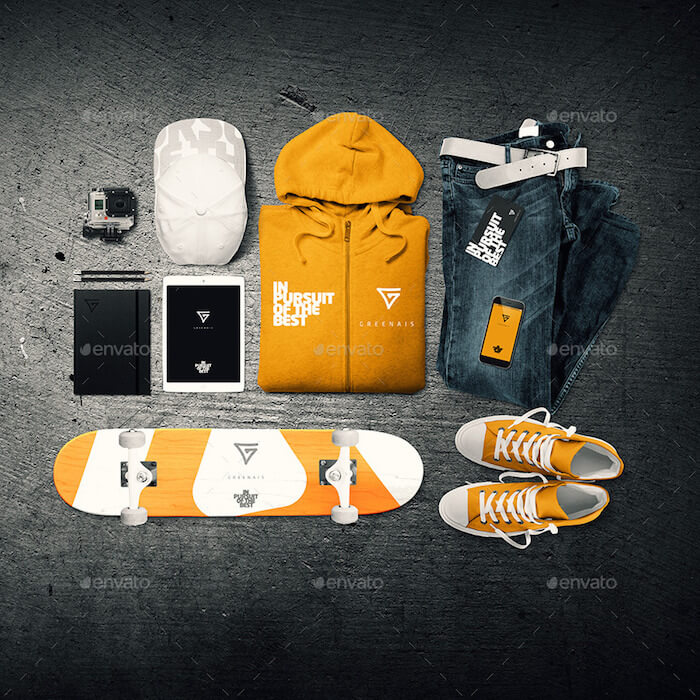 The template offers not only mockups for hoodies but also a full apparel lineup. All of the templates are high-resolution and can be edited suited to your needs. The designs also offer multiple filters to choose from to suit your customization needs.
Professional Women Hoodie Mockup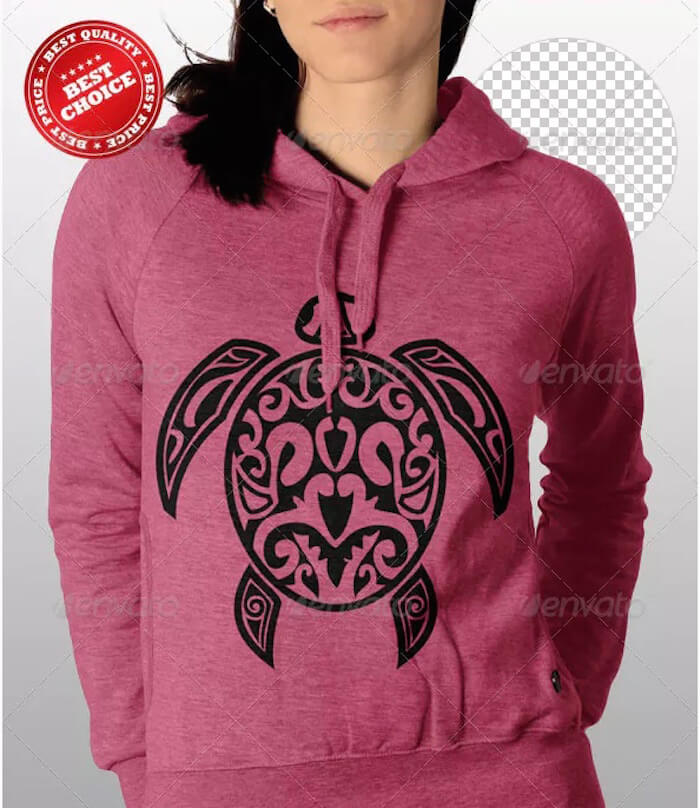 If you want high-quality mockups specifically for women's hoodies, this template is one of the best. You can quickly see what the design would translate to in the final product from within Photoshop. You can use the mockup for both commercial and personal use.
Hoodie/Pullover Bundle Mockup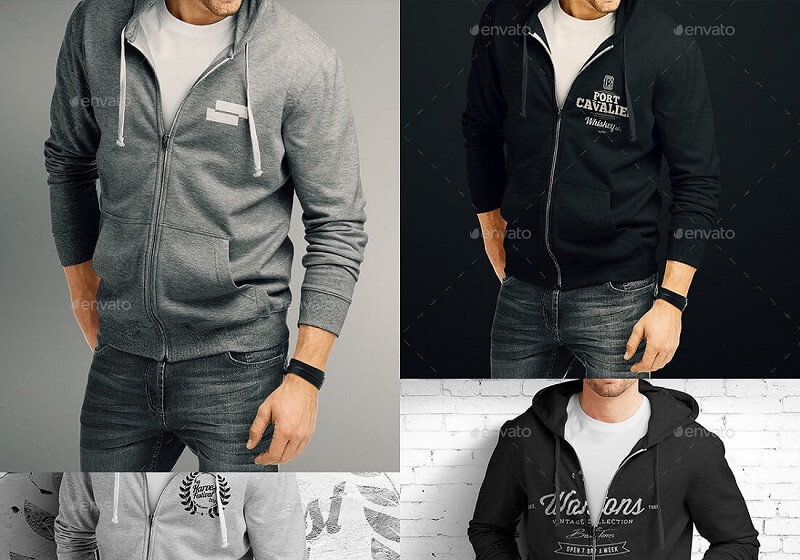 This mockup hosted on Graphic River allows you to get a full set of hoodie and pullover templates. While they come with pre-made backgrounds and color options, the designs are fully customizable and offer a displacement map to help you design accurately.
Ladies Hoodie Mockup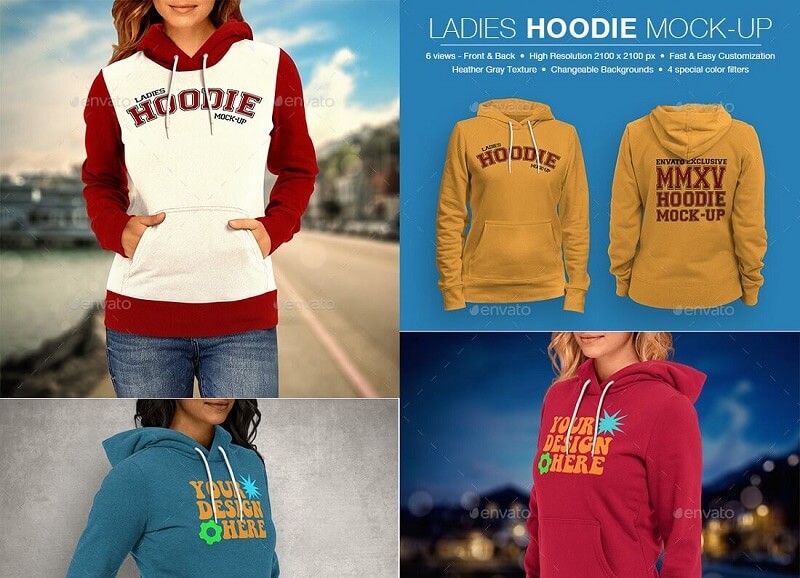 If you have designs that are ready to print and simply need a template to put your custom designs on, this is one of the simplest mockups to try. The mockup offers six different views to choose from, and you will be able to change the sleeve color, hood, jacket design and hem in the PSD file.
Men's Free Hoodie Mockup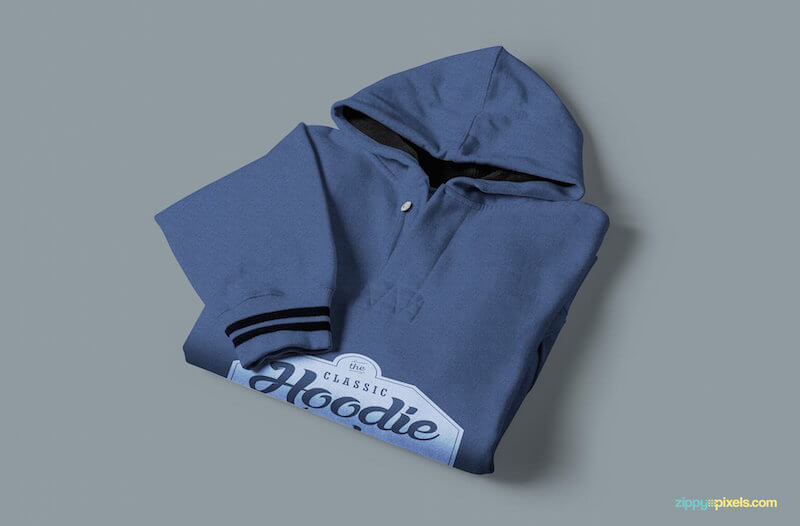 This men's free hoodie mockup comes with a number of customization options to showcase your brand or logo. The layered PSD file can be edited to suit your needs including the base color, the text, and design. The logo and design placement are very flexible and can be used for free.
Hoodie PSD Mockup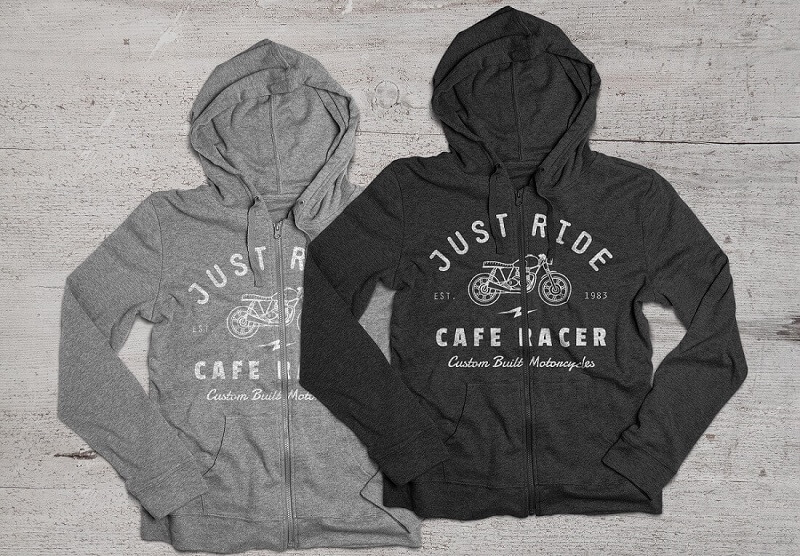 This hoodie mockup from Graphic Burger offers a very realistic design. Instead of relying on flat images, the designer has offered a more realistic view of what the final product will look like. Simply add your logos and text, and you are good to go. The texture can also be edited to work with various types of materials.
Hoodie Mockup Templates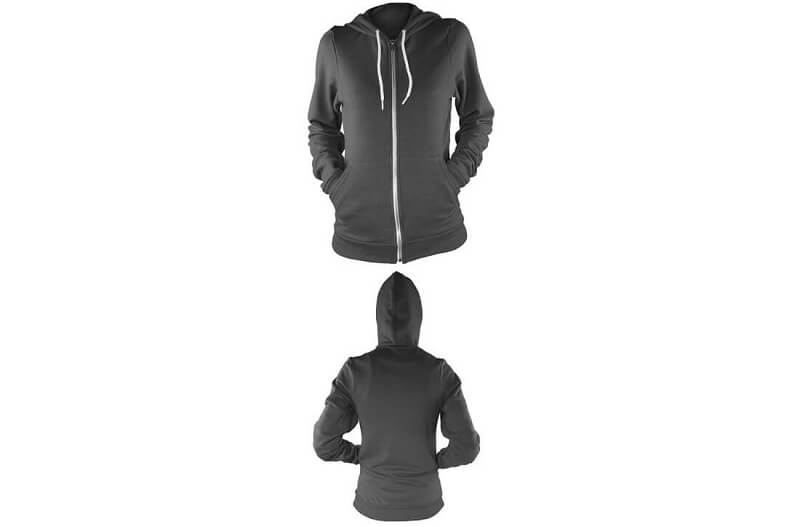 The hoodie mockup templates from Behance can be customized in various ways. The website offers both male and female hoodie designs, and it is an ideal mockup that can be used for pre-testing before mass printing.
Men's Hoodie Mockup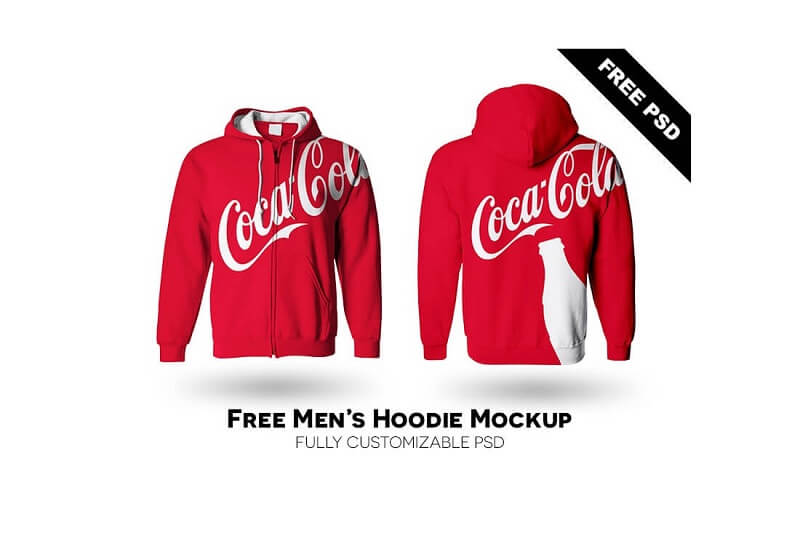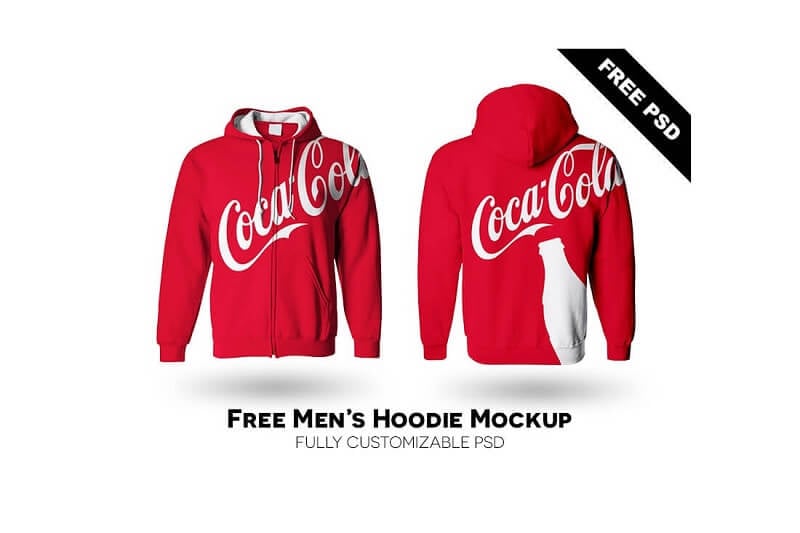 The Men's Hoodie Mockup from Dribbble can come with a clean design and allows you to preview the final product digitally. There are a number of options available for customization, and you can use it for both promotional materials as well as printing the design on apparel using a t-shirt printer.
Hoodie and Long-Sleeve Tee Collection Mockup
If you are looking specifically for zip-up hoodies or long sleeve tees, this template from graphic river offers a number of customizable elements. You can choose from light or dark backgrounds and complement them with the right designs.
Man Hoodie Mockup 2
The Man Hoodie Mockup offers four mockups that you can customize depending on your needs. With a transparent background available, you will be able to mix and match a variety of colors instead of being forced to work with preset colors like most other templates.
Hoodie Mockup (Men's Edition)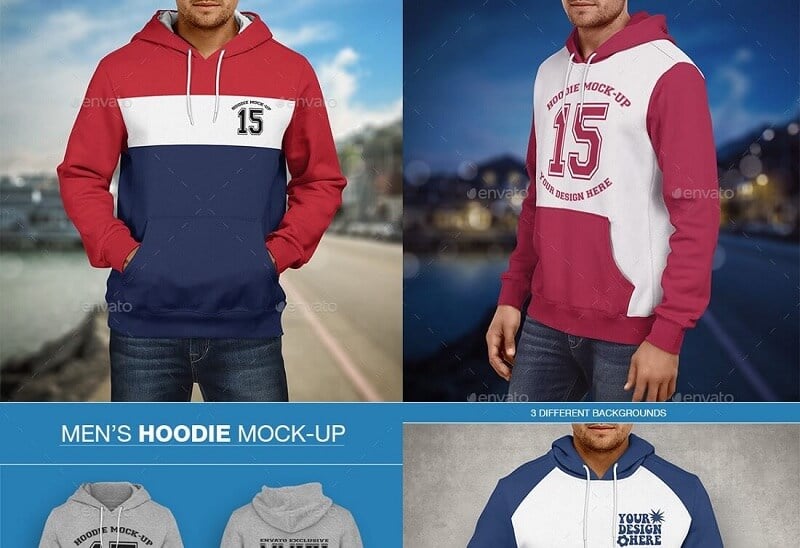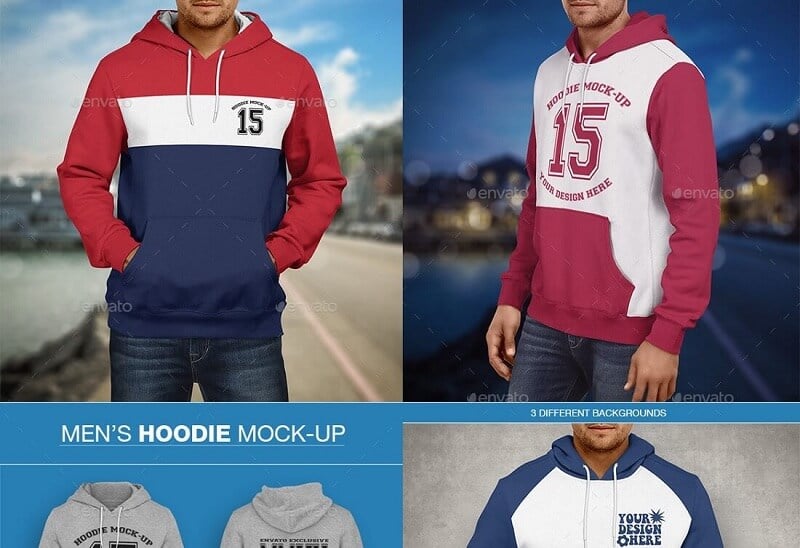 If you do not want very complex or fancy designs and want something that is simple and elegant, this mockup is ideal. You will get access to seven files that come with their own organized layers ready for customization.
The downloadable PDFs can be edited in Photoshop with proper labeling being present to help you customize without messing up the design.
Hoodie Mockup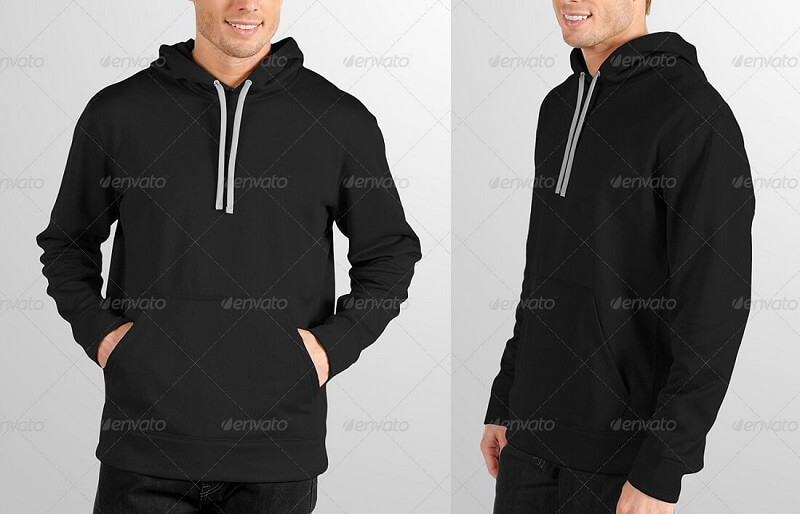 The hoodie mockup is fully customizable including the cords and the interiors. You also have different views of the same hoodie, so you know what the final product will look like after you are done. The design can be used for both personal and commercial use.
Professional Men Hoodie Mock-up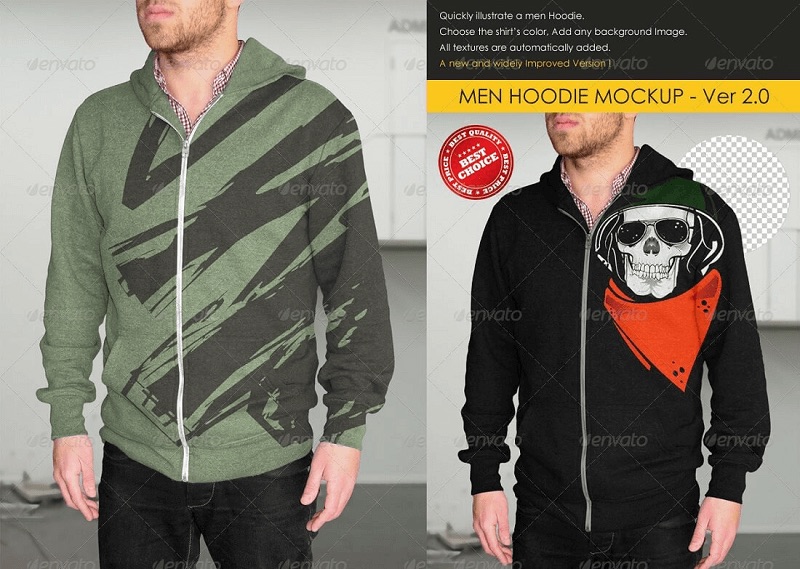 The Professional Men Hoodie Mockup hosted on Graphic River is a professional template if you are looking for corporate hoodies. The hoodie designs are fully customizable and are compatible with t-shirt printers for quick printing.
Women Hoodie Mockup 2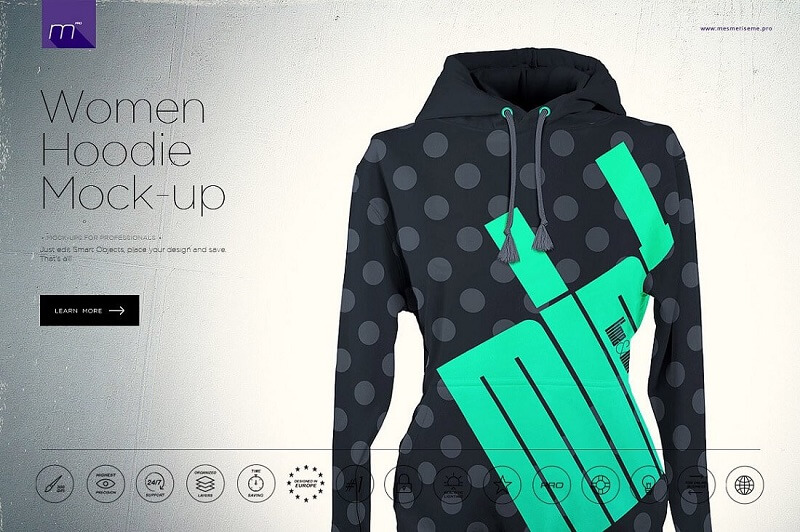 There are six PSD files available in the mockup that allows you to mix, match and customize various designs for yourself. Aimed at both professional and personal use, you can select from a number of available styles. Smart Objects are available for easy customization without breaking the basic structure of the design.
Pullover Hoodie Mockups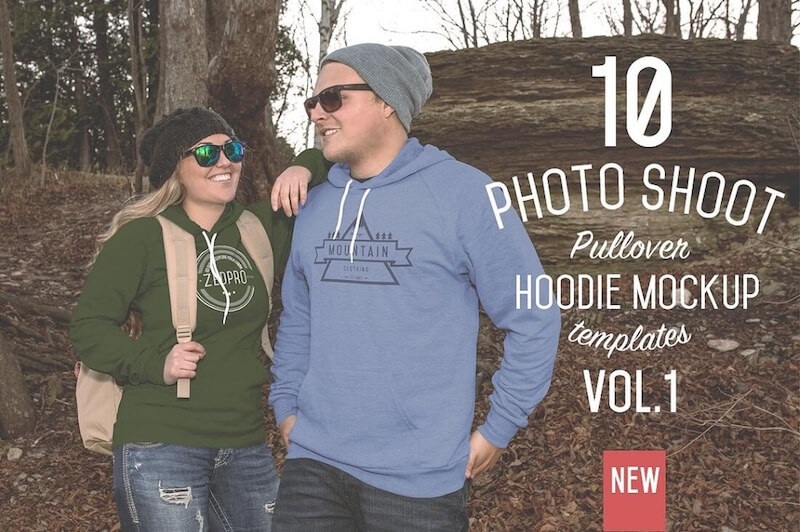 This pullover hoodie mockup comes with a number of designs as well as vintage filters to see how the final product will look like in various lighting conditions. You can customize the background, interiors, laces and other parts of the hoodie manually to suit the design to your branding.
Custom Ink
Custom Ink is a one-stop shop for not just hoodies but also any kind of apparel that you want to customize. You do not need Photoshop necessarily for creating the designs as the website offers a very detailed app for customization.
All of the designs can be downloaded and used for both personal and commercial use.
If you find the article useful, don't forget to share it with your friends