WordPress CMS provides you with a lot of free themes that you can use in any online project, whether it is a blog, eCommerce platform, or a corporate website.
Such a variety of website layout options allows you to pick a WordPress theme that fully reflects the feel and look of your brand and its mission.
If a writer needs to head a blog, a WordPress Theme with designs supporting the theme the one covers in his writing.
Let's take a look at the most popular WordPress themes that will not cost a dime to a writer.  
If you are looking for a popular premium theme, the Divi is one of the best options available, you get 20 extra discount with this link.
1. Higher Education
It is a simple and minimalistic WordPress theme designed for schools, colleges, and other educational institutions.
The theme has added many customization functionalities to the theme, but the main emphasis is made on its ease of use and grasp interface.
Custom menus and sliders, which are part of the theme, help visitors easily find the content they need on your site.
You can check out DissertationAuthors site to see how it looks like. If a writer values minimalism, this WordPress theme is definitely a good option to consider.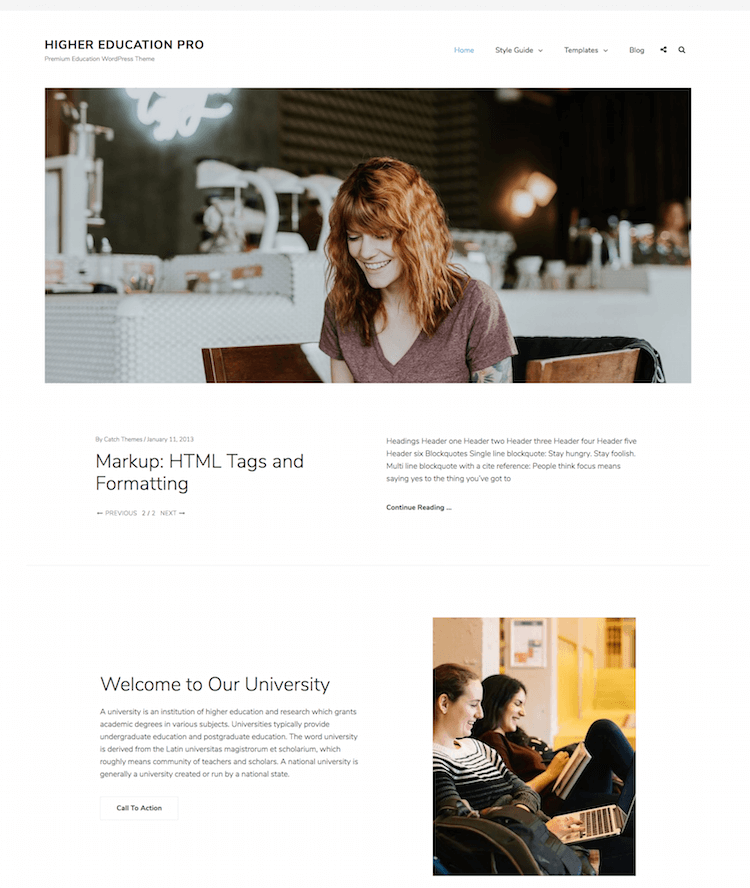 2. Impressive Business
If you are going to start a business, you should decide on a website structure and content layout before the project release.
Thus, you will attract your target audience and expand the borders of your project operation.
Impressive Business WordPress theme can be a stepping stone in promoting a business. The theme has several homepage variations and additional slider options.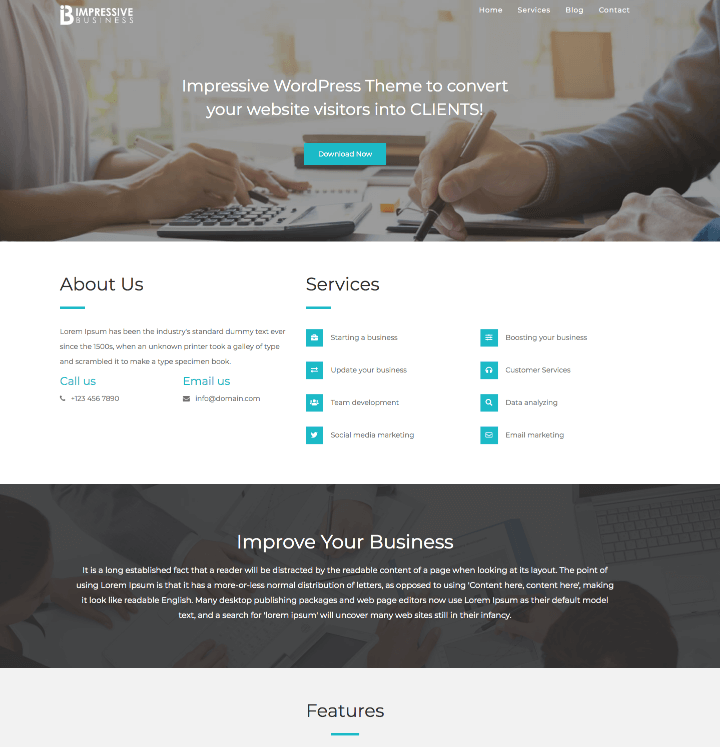 3. TS Photography
Every month, we are striving to see the development of design and awaiting the release of art-oriented WordPress themes.
It is often difficult to establish elegance between different styles, but the WordPress solution TS Photography is capable of piecing together a stylish design with an image-oriented interface.
The theme is professionally developed and has not just one cool SEO feature but a solid package of instruments to bring the blog to the top of search results.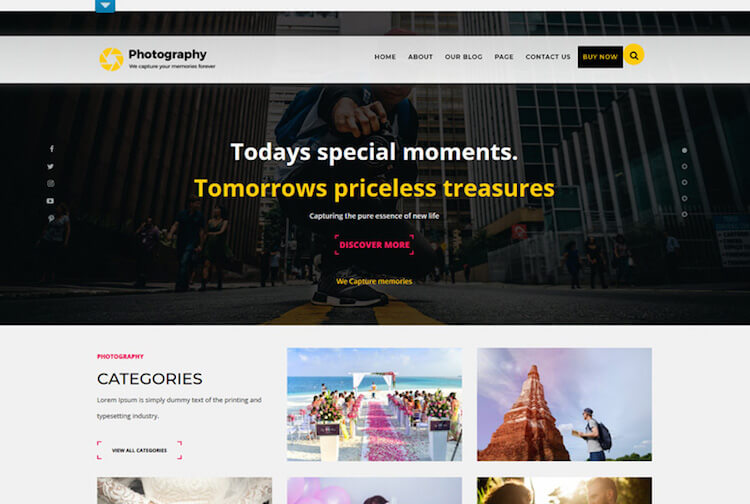 4. Surya Chandra Lite
There are many WordPress themes that seem to be excellent but have the same drawback – a narrowly oriented design, suitable only to large business corporations.
Differently, from the above, the WordPress solution Surya Chandra Lite is a great option not only to small businesses but also to the portfolio and personal blogs.
With customizable menus and sticky post options, it is versatile enough to support all kinds of content.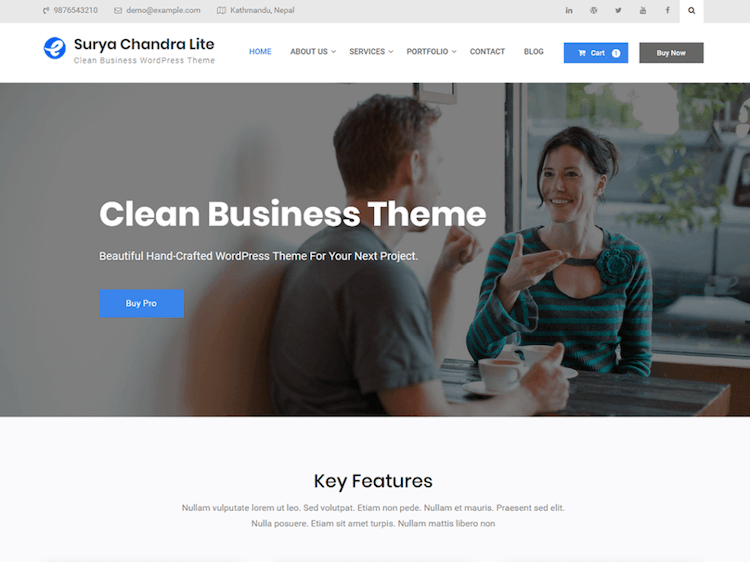 5. Undedicated
This WordPress theme is extremely simple and easy to use. WordPress has made the main focus here on typography, fonts, responsive design, and menus.
If you are a writer or a blogger who wants to ensure that your blog looks amazing on all screens regardless of their resolution, you should test out the Undedicated theme.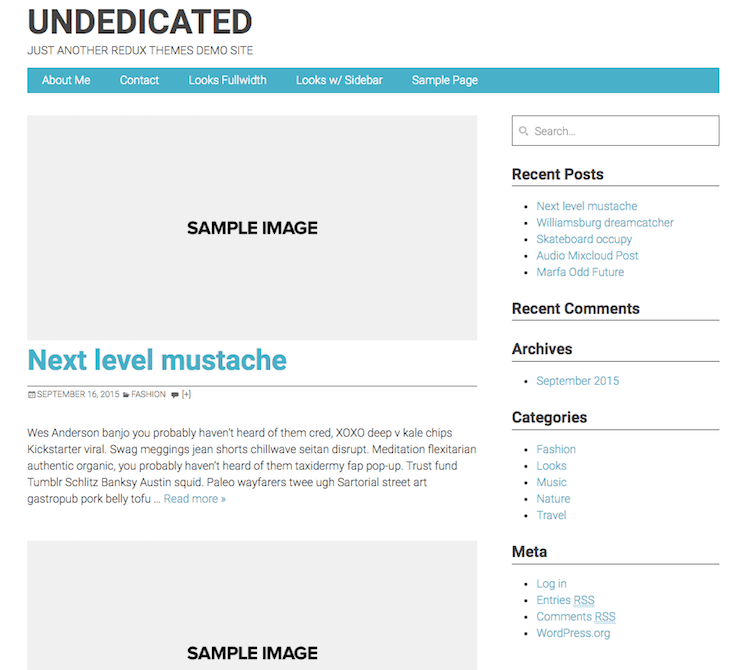 6. Blue Monday
The WordPress theme is ideal for startups and personal blogs with its amazing set of sliders, highlight options, and the choice of image placement.
The work with WordPress theme does not require any programming knowledge, it is extremely easy to use. So posting and updating content will never be your pain points.
There are also social networks extensions, which allows the SMM promotion of your blog.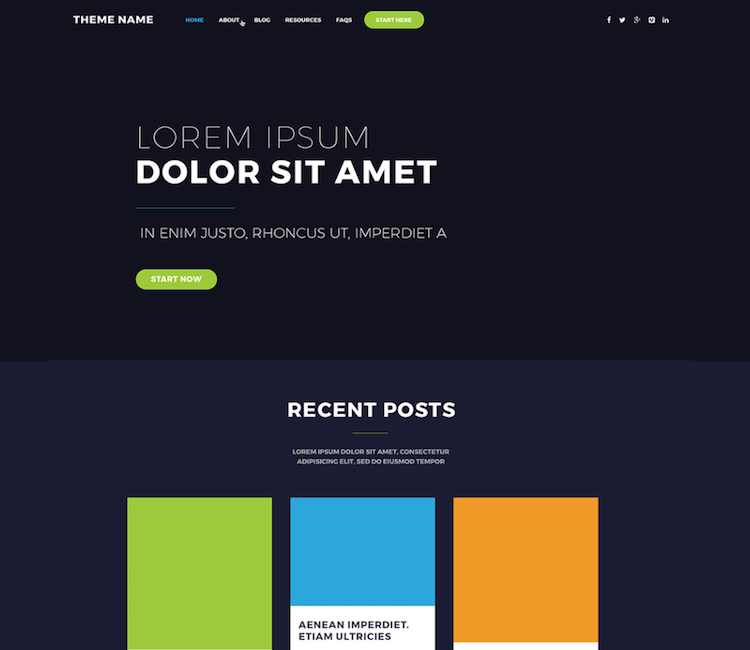 7. Responsive eCommerce
Having an e-commerce site is a big responsibility, especially if the writer has the ambition to make it successful.
But a carefully selected website theme, such as Responsive eCommerce, is exactly what a writer needs to overcome competitors and win a lot of customers.
The solution covers many options for WooCommerce and typography, as well as a ready-made slot for Elementor Page Builder. That's why it fits well both large and small enterprises.
8. Holland
Travel, fashion, and blogs are different niches, but they follow a similar concept.
So, if you are the owner of such a website or if you are thinking about starting a blog, try the Holland WordPress theme. Like it can be seen on AssignmentHelpers.
With footer widgets, dozens of different display options and first-class encoding, it will make your website soar up SEO rankings.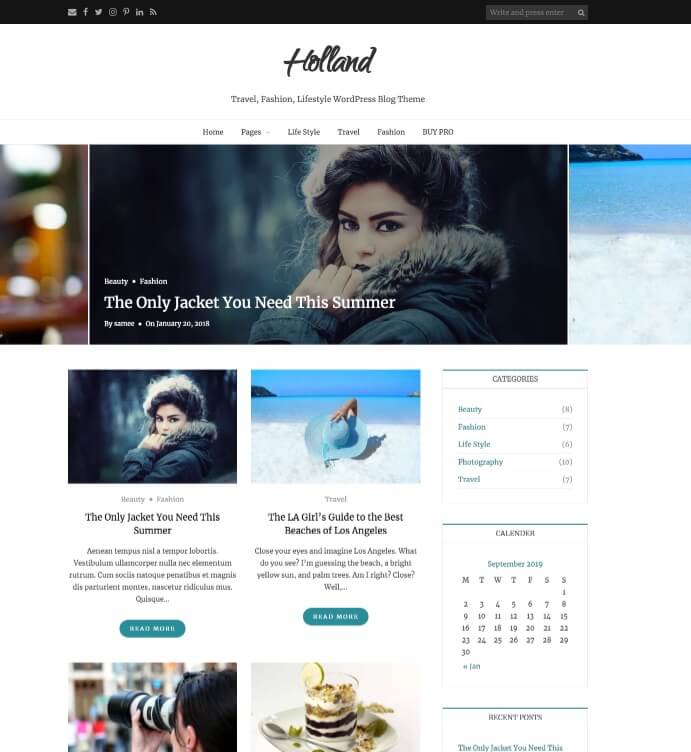 9. Foundation Lite
The cases when you can say that the WordPress theme is suitable to both business and personal purposes are rare.
However, Foundation Lite is an exception in this regard; the WordPress theme can be used for both nonprofit platforms and commercial blogs.
If you want a minimalistic but bold WordPress theme, Foundation Lite should also be at the top of your list of options.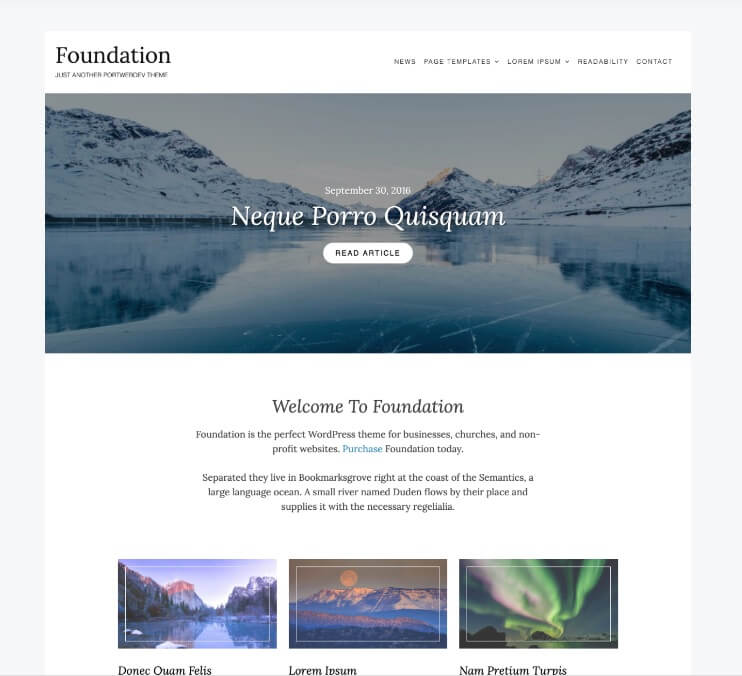 10. Dollah
Targeting photography sites, museums, restaurants, and catalog sites, Dollah provides you with what has been deemed unattainable to a long period of time – a clean design with an SEO-oriented gallery interface.
The thumbnail options are large enough for your visitors to get a clear idea of ​​the images you posted.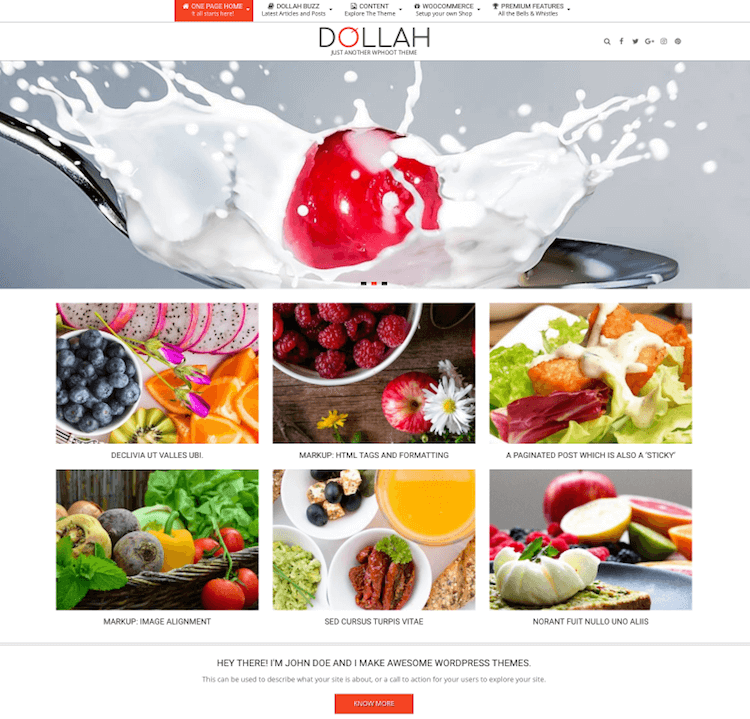 Final Word
When selecting a WordPress theme to use on your website, you should pay attention to each detail of it.
Fox example, check the font style, size, page layout, and header alignment to understand what type of content it is aimed for.
If you are unsure to produce this very same type of content, then it is better to pick a different theme.
At the same time, the flexibility for its customization to your particular needs is another thing to test out.
A theme should be flexible and shouldn't cause the design break if you post a particular type of content.
Anyway, you as a writer need just to pick several WordPress themes that suit you best and pick the best one after their careful testing. 
If you find the article helpful, don't forget to share it with your friends.