Best free stock image sources for you to find the best images for your design. If you are a blogger or a web designer, these stock photo sites are going to be of great help.
The outcome and success of any project depend largely on the tools and resources you use while working on the project.
And while we are talking about resources, free stock images are one such resource that plays a vital role in the overall effectiveness of any design project. Free stock images are also a vital tool for bloggers.
There are many stock image sites out there offering thousands of image choices for your specific requirements.
But you also have many alternatives that offer free stock images for different requirements.
This is a collection of the best free stock image sites that provide high-quality stock images that are free to use.
Visme
Visme is the leading design platform that is good for creating professional infographics and other types of designs, The platform is trusted by businesses of all sizes. With Visme, you can create professional designs for your website, social media, ads, presentations, and more.
There's no need to hire a costly designer – with Visme, you can create visuals that are sure to impress. Our easy-to-use platform makes it simple to get started, even if you're not a design expert.
Choose from our wide selection of templates, or start from scratch to create something completely unique.
Visme comes with thousands of ready-to-use free stock photos that you can use while designing a social media post or any other type of post that you need.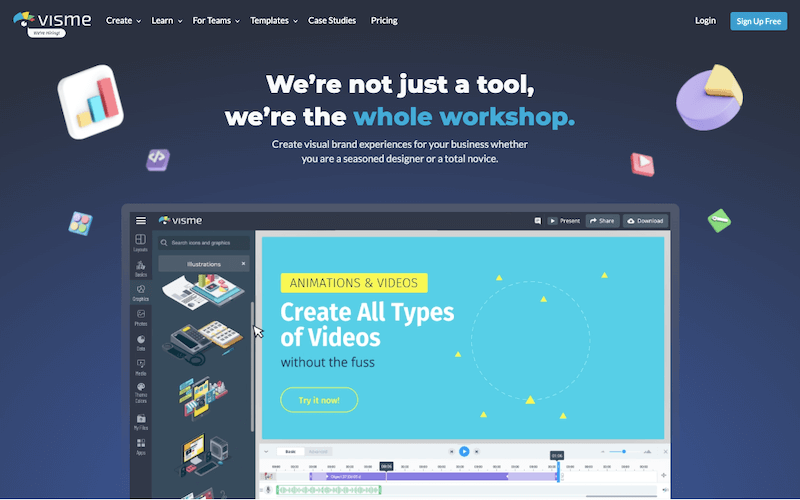 KaboomPics
Kaboompics is the first choice for lifestyle, interior design, and travel bloggers. You can find images of the highest quality that is available in different size and dimensions. Every image comes with a color palette with free graphics for download.
It's one of the popular sources of free stock images and plenty of popular websites like BBC, CNN, Forbes, Cosmopolitan, Yahoo, iSpot, BuzzFeed, Hubspot, The Huffington Post, Lifehacker, etc. use Kaboompics for getting high-quality free stock images for their requirements.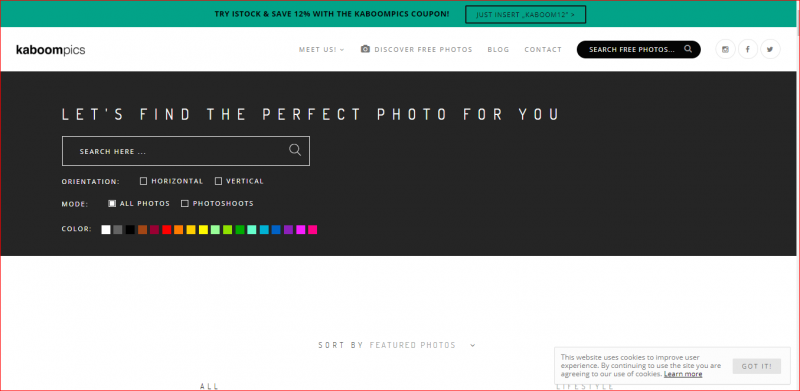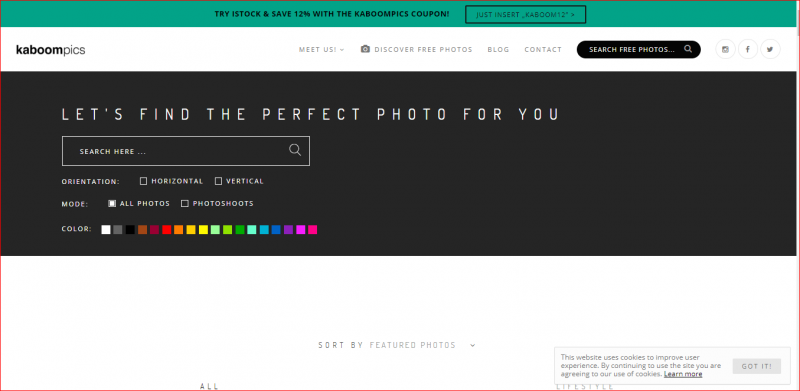 Pixabay
Pixabay is a community of creative people sharing free images and videos. All the images are released under CC0, hence making them safe for use without giving credit to the artist.
These images can be used on social media as well because CC0 agrees with most of the social media's terms of use.
You can even modify, distribute and use images for commercial purposes, without even asking for permission from the artist. In most cases, it takes a few minutes for new images to appear in your profile.
Though Pixabay image URLs aren't compatible on external sites, you can upload it to your server first and transfer it to the website. Quite user-friendly!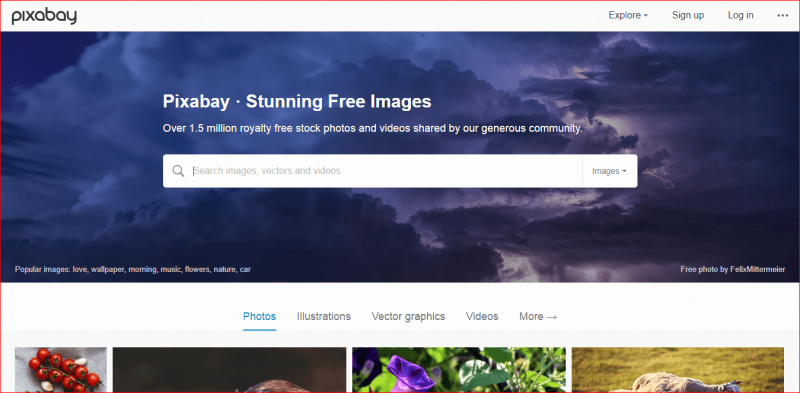 Gratisography
If you are looking for something different that's quirky and beautiful, visit Gratisography. They offer hundreds of images to download and use. You can find high-resolution free stock images that comprise the most creative pictures which you are not going to find anywhere else.
You can express your brand's identity with these trending pictures. Attract the audience and stand out among the competitors with brand new stock pictures and illustrations. Scroll through the Gratisography free image collection and find something unique that goes well with your brand.
All the images are well composed with the right amount of illumination and exposure emphasizing the central object. Moreover, all the images are devoid of any copyright restrictions, check them out in the photo collection.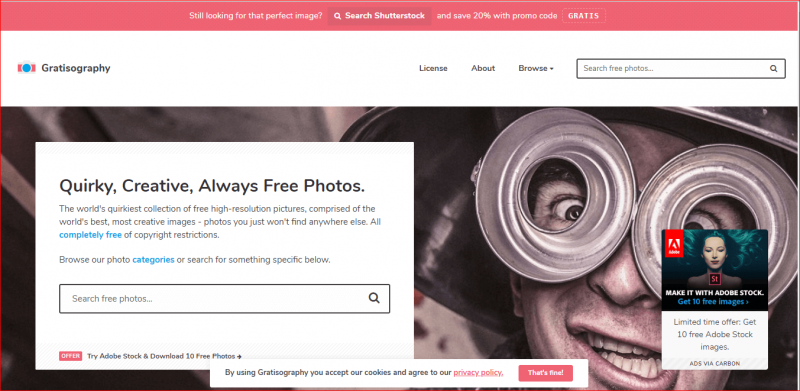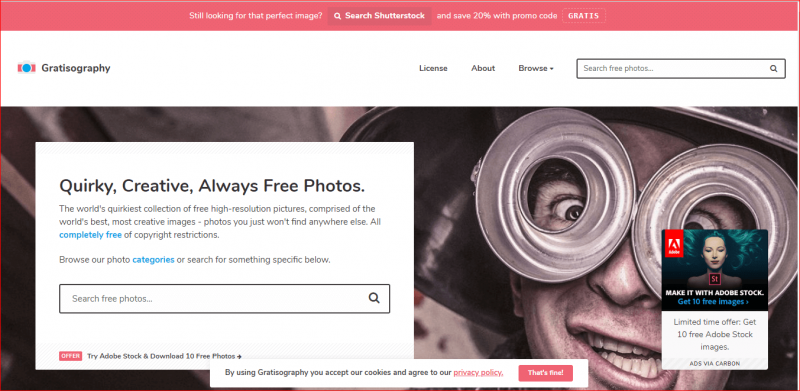 Burst
Burst is a platform of free stock images which's powered by Shopify. The image library consists of thousands of exquisite images. The images are best for any website, blogging platform, and online store.
These can also be used as background images for desktop, Facebook posts, school projects, anything; you name it. The images can be downloaded as high-resolution images or low-resolution images, according to your preference.
High-resolution images are ideal for presentations, websites, etc. where quality matters, and low-resolution images work well for small web graphics. It's not necessary to give credit to photographers whenever images are shared, though you can give attribution when possible.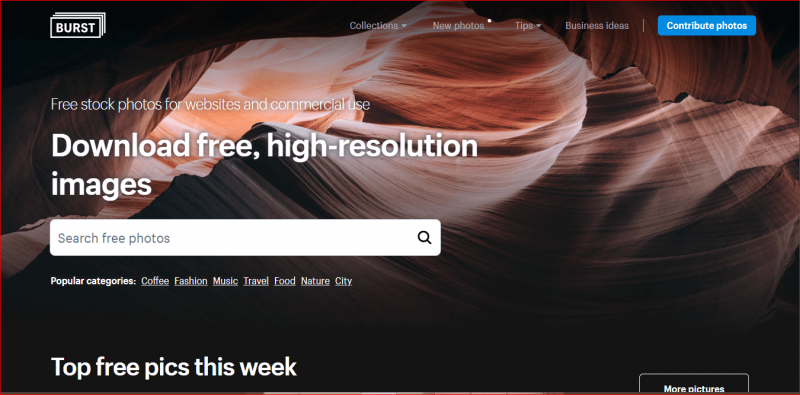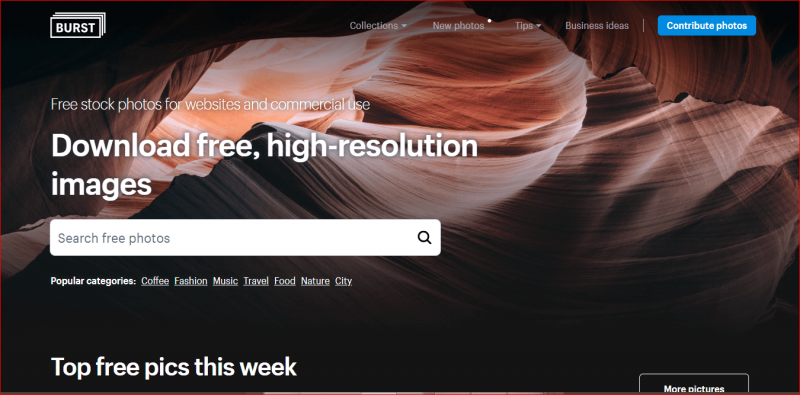 Pikwizard
Pikwizard is the latest addition to the stock photography family. It holds over 100,000 high-quality images, with close to 20,000 images that are completely exclusive to Pikwizard. What makes Pikwizard stand out is its high-quality images of people, which are few and far between on the best stock photography sites.
You can take any image from Pikwizard and edit it on the graphic design tool, Design Wizard. There is also no attribution required on any of the images.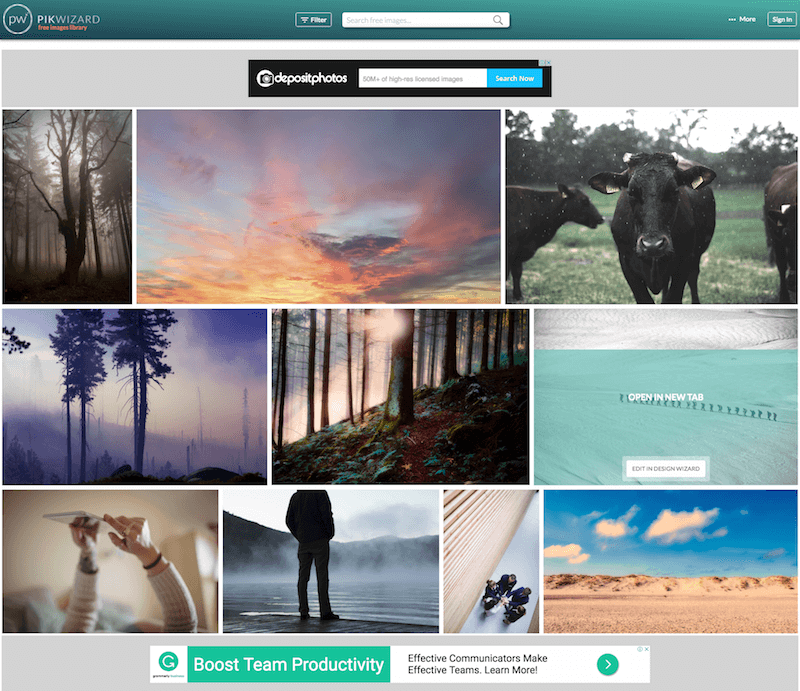 Libreshot
Libreshot consists of free stock images for private and commercial use. All the images are licensed with CC0. Hence there's no requirement for attribution while using them.
There's a ban on bulk downloading from the site, and you can't use Libreshot pictures on other similar sites. The site consists of images taken by its owner Martin Vorel. The pictures are open for commercial purposes and can be used for website or mobile applications, education purposes, business needs, etc.
Moreover, these images look good as website templates and are apt for presentations and advertisements.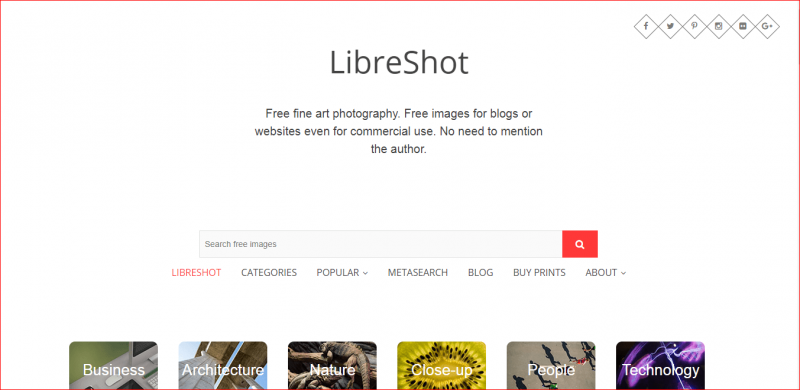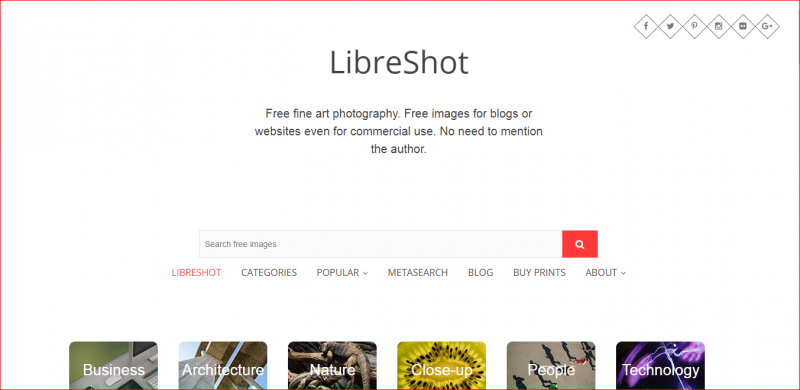 Pexels
Pexels provides free stock images of high quality which are licensed under the Pixels license. These images can be easily searched and discovered through the discover pages. Every day, new high-quality images are added to the collection by the community of photographers and sources like Pixabay, Gratisography, etc.
These images are handpicked by the experts at Pexels who make sure these pictures are licensed under pixels license. Millions of artists, writers, designers, programmers use the website to access beautiful pictures that can be readily used to create amazing designs and websites.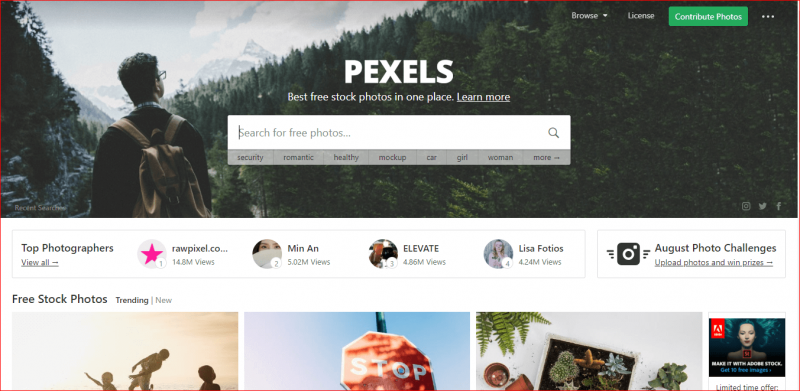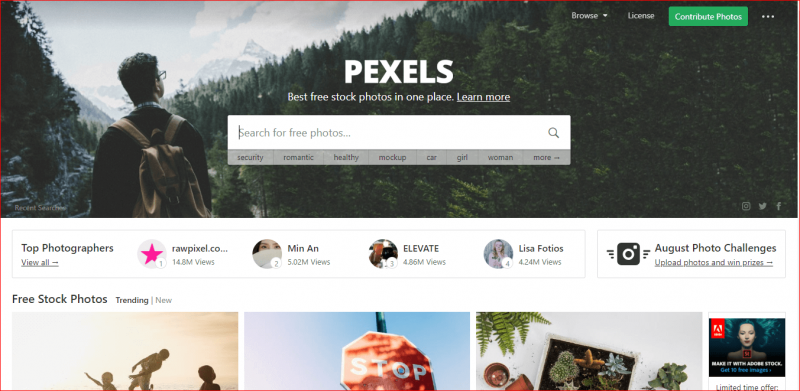 Unsplash
You can find some beautiful and free images that can be used on a plethora of platforms. Unsplash is a platform where images are contributed by a community that generously gifts hundreds of quality images.
Unsplash has a huge image library consisting of high-resolution pictures, every day thousands of images are added. You can search for the images using the search engine and download them for free.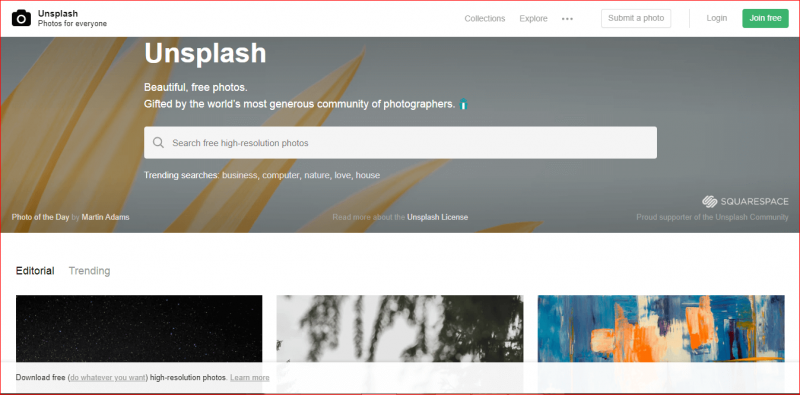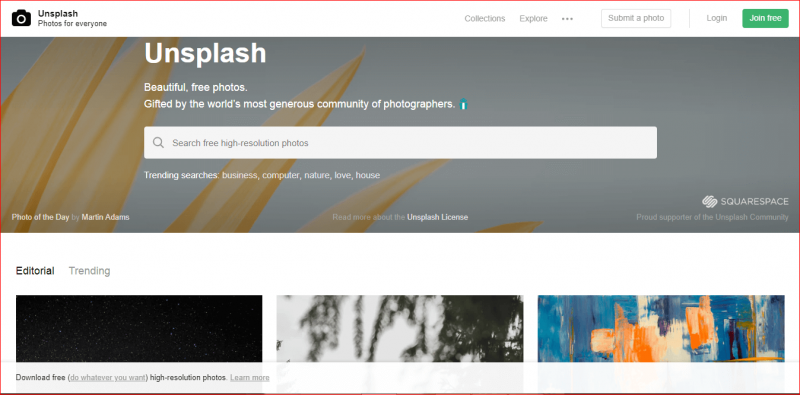 Foodiesfeed
If you were looking for naturally looking food photos, Foodiesfeed is the ultimate choice. Foodiesfeed consists of food images shared by food photographers from all over the world.
The pictures come under the CC0 license, hence there's no worry about sharing it on your website. The website adheres to the needs of food bloggers who are looking for some creative food pictures.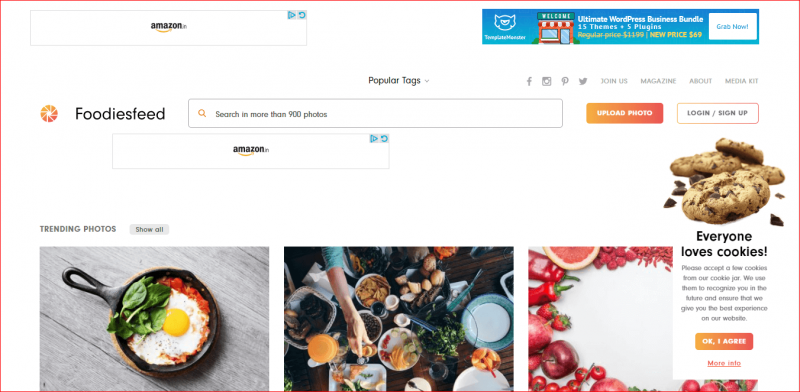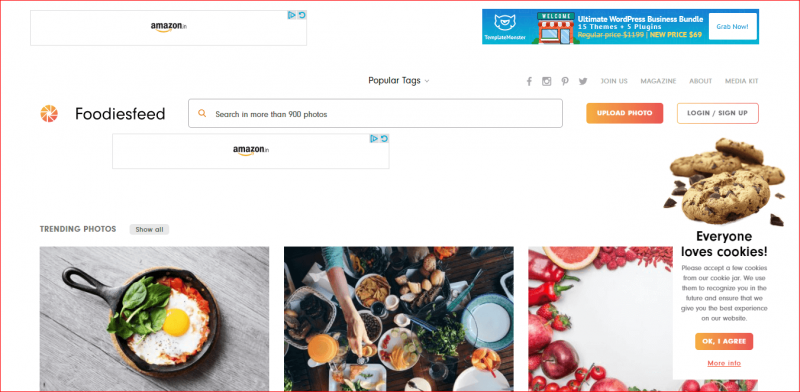 Freestocks
Freestocks consist of images that come under CC0license for easy download and use. The images can be used for commercial as well as personal use.
Images can be searched for in the search engine by giving the category preferences. These high-quality images are just perfect for any website.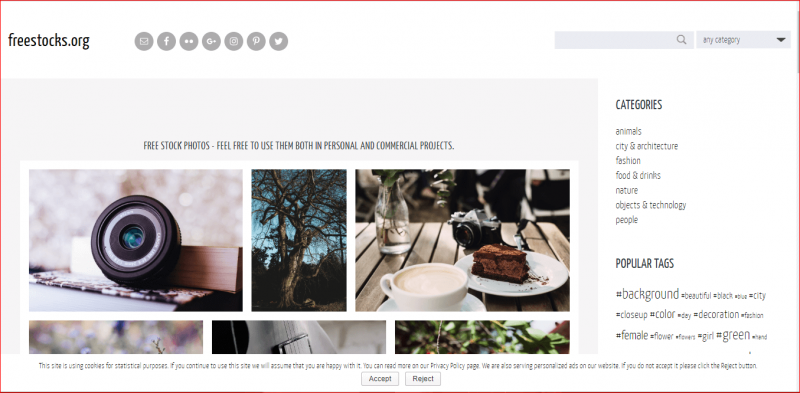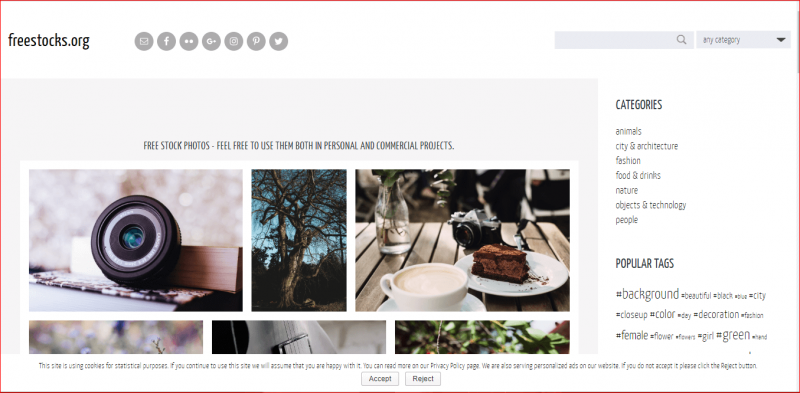 Picography
Picography comprises a library of stunning pictures. It's been providing high-quality images to millions of people for the last three years.
Picography is the final destination for high resolution and quality-free images. These are licensed under CC0 and require no attribution.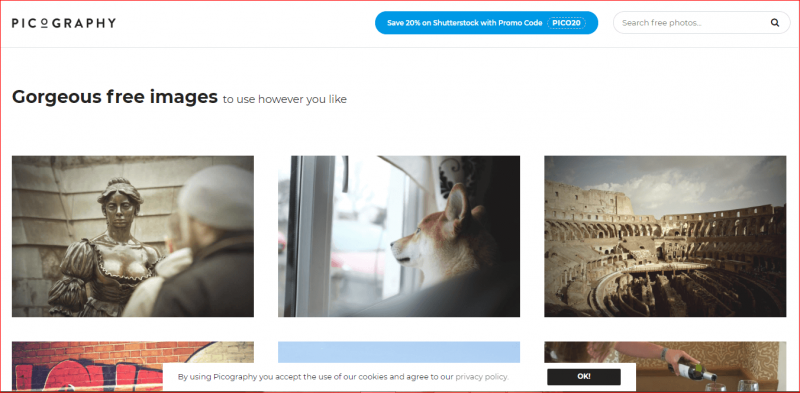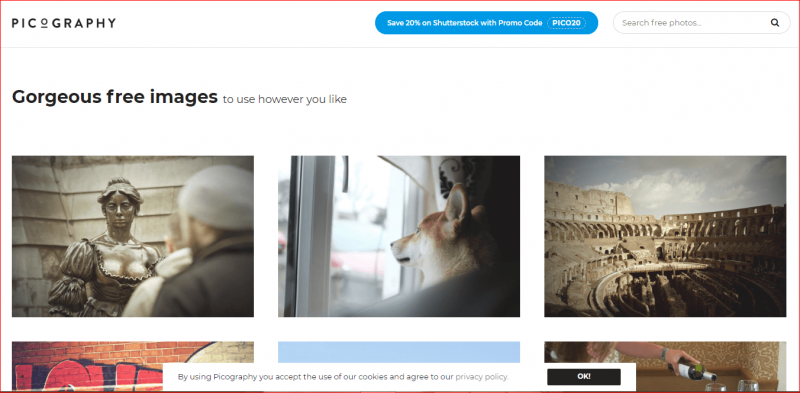 MMT Stock
Moment or MMT is a free collection of CC0 licensed images suitable for both private and commercial use. The images can be used on the website, themes, projects, etc. Countless high-quality pictures are getting added to the collection over the past few years.
Many interesting categories like city scenes, workspaces, macro photography, nature are available. The photos can be easily downloaded and redistributed for it comes under the license of CC0.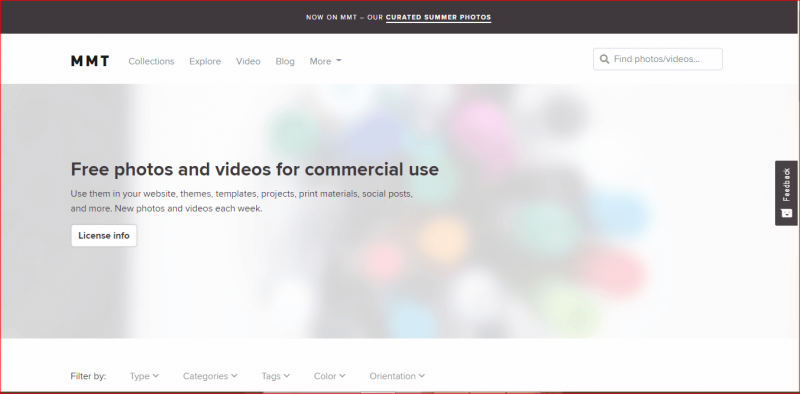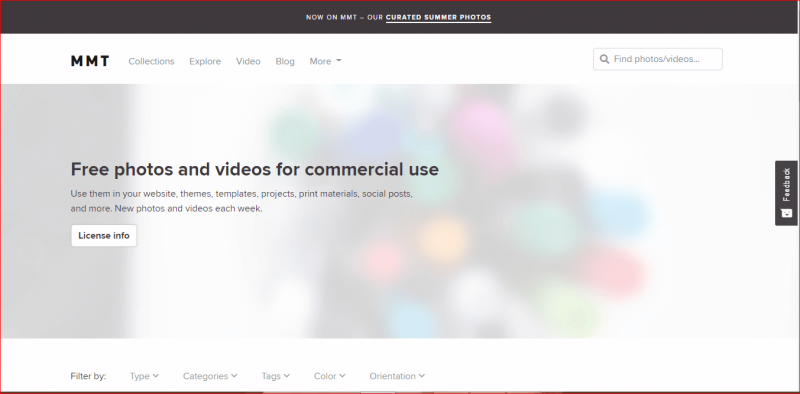 New Old Stock
The collection in New Old Stock is available exclusively for personal and non-commercial use. The pictures are perfect for medium articles, blog posts, personal projects, etc. The pro Photo pack session on the website consists of images collected from institutions that provide images for commercial purposes.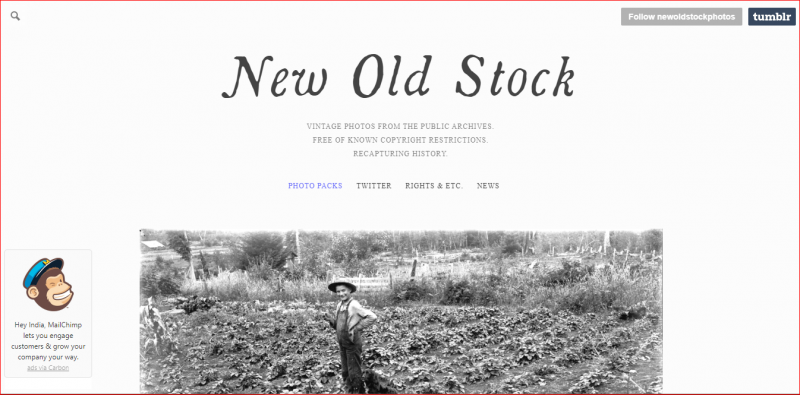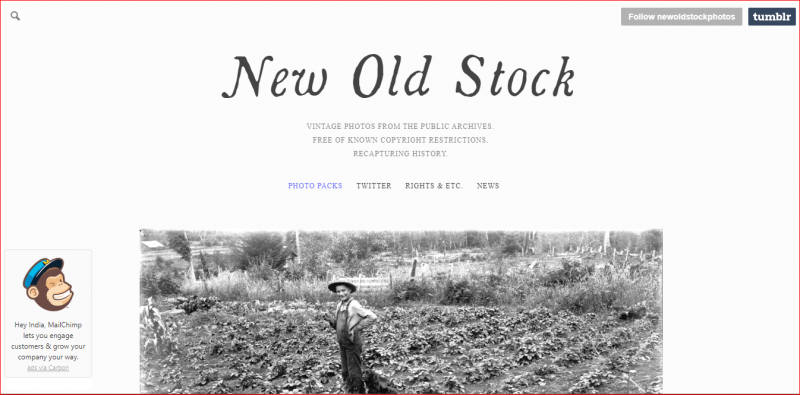 Epicantus
Finding the right image for your website can be a tedious task. Epicantus makes it easy for you with its vibrant collection of images. You can find the images carrying the perfect message for your website within few minutes.
All of the images are designed for personal and commercial use and can be easily downloaded and shared across various mediums.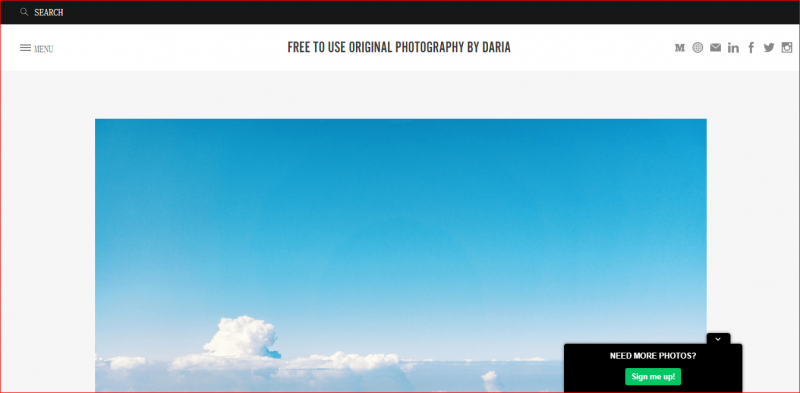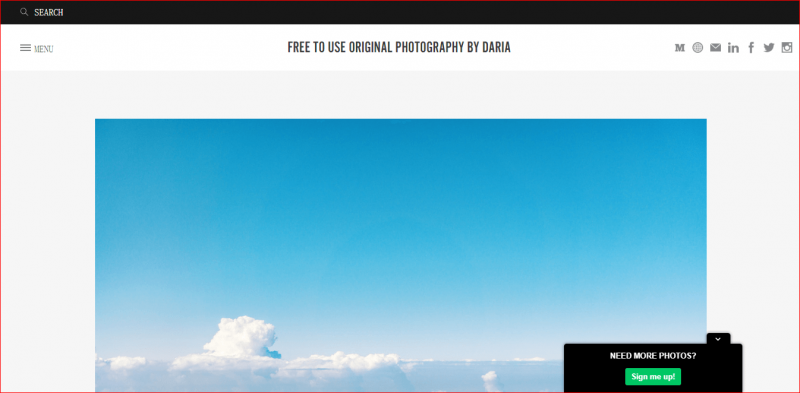 Skitterphoto
Skitterphoto was launched in 2014 by a group of amateur photographers with a clear objective. All the images that are available on Skitterphoto are free for use, and it's applicable for any purpose.
These pictures can be downloaded and edited for any commercial or private purpose. If you are looking for splendid pictures for your blog, website, or other media, Skitterphotoprovidesgood and quality images that are hard to find.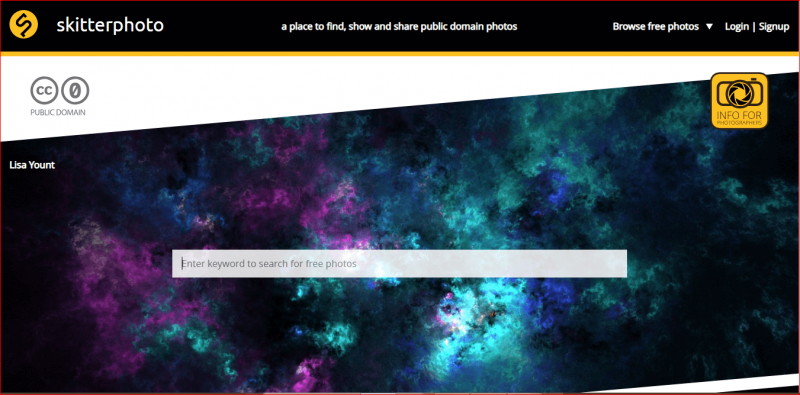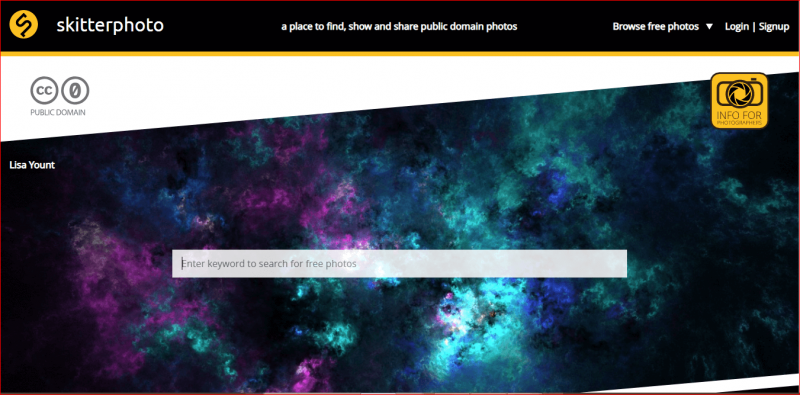 Fancy Crave
Fancy Crave provides CC0 licensed images that are easy to download, copy, modify, and distribute. The images are free to download and can be used for commercial purposes as well.
The images are apt for designers, small businesses, students, bloggers, and online marketers to convey their message in an elegant style.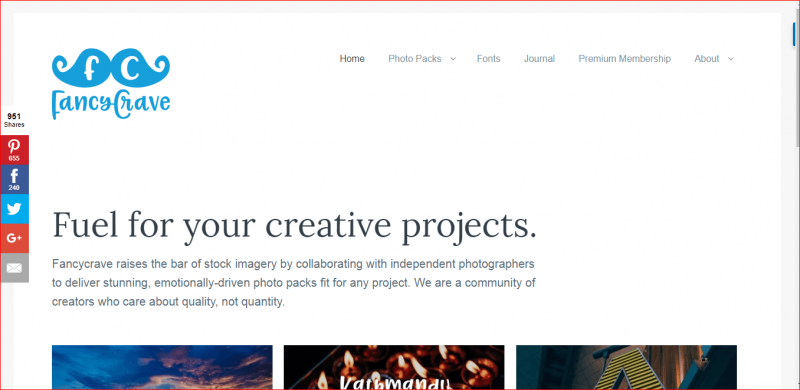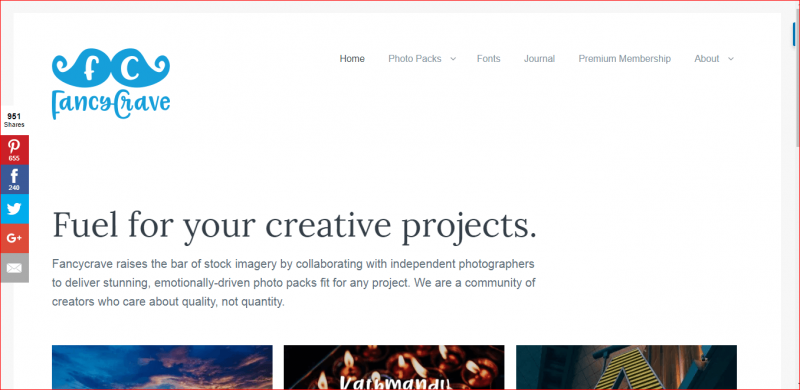 Splitshire
Splitshire was created with the simple aim of giving life to photographs that would have gone into oblivion without being acknowledged. The site consists of hundreds of images that are available for free download.
These can be used for personal as well as commercial use. Till now, the site boasts over 2000000 downloads and more than 6000000 page views.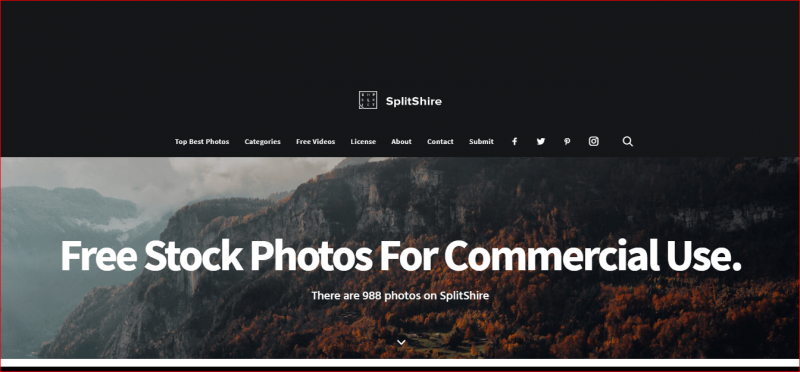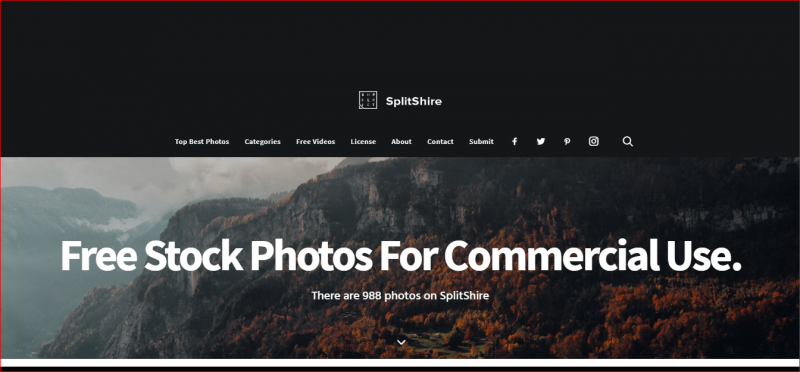 Lifeofpix
The site consists of free high-resolution pictures with no copyright restrictions. The site bans mass distribution of images, and only 10 images can be reposted without the written consent of the website owners.
Every week, 10 photographs are highlighted on the website which is handpicked by the team. These images can be used for private and commercial purposes.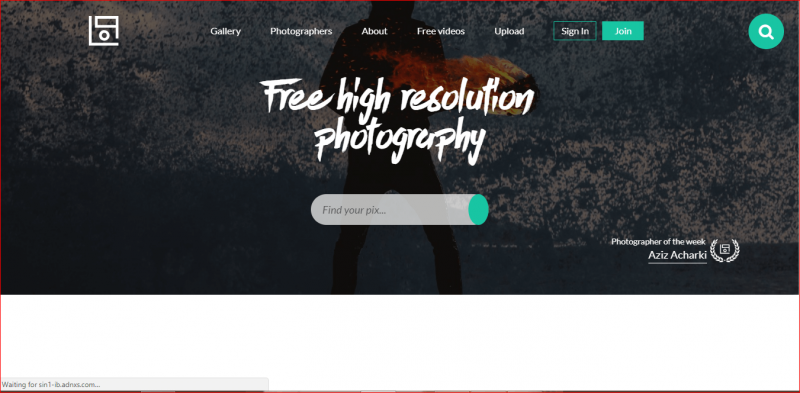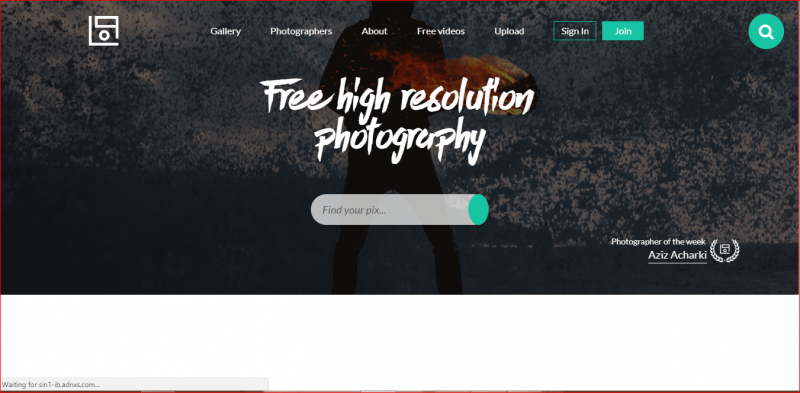 Hubspot
Hubspot is the perfect place if you were searching for highly reliable images for your businesses. The images featured on Hubspot can be easily used without any attribution and licensing troubles.
Many different business themes are available for each picture. The photos can be used for your blog posts, social media channels, landing pages, or wherever you like. You just have to fill out a form to download zip files of images.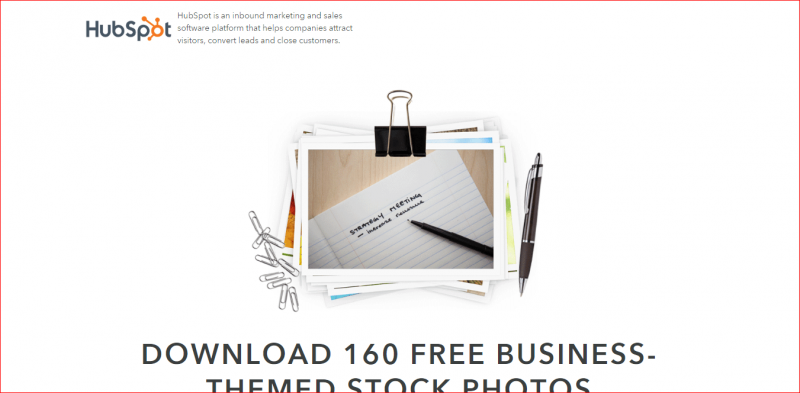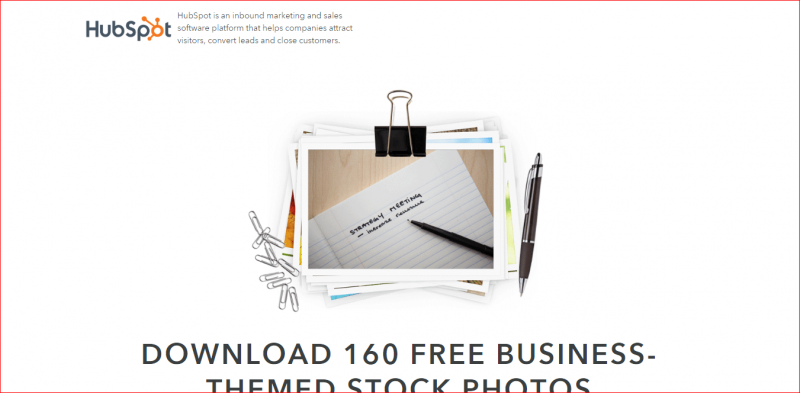 ISO Republic
The website provides a free collection of stock images for creative purposes. Over 3000 images that don't compromise in quality have been published under the CC0 license since its inception.
It is an independent initiative run and maintained by a small group of photo enthusiasts. The images are suitable for blogs, social media use, websites, background images, etc.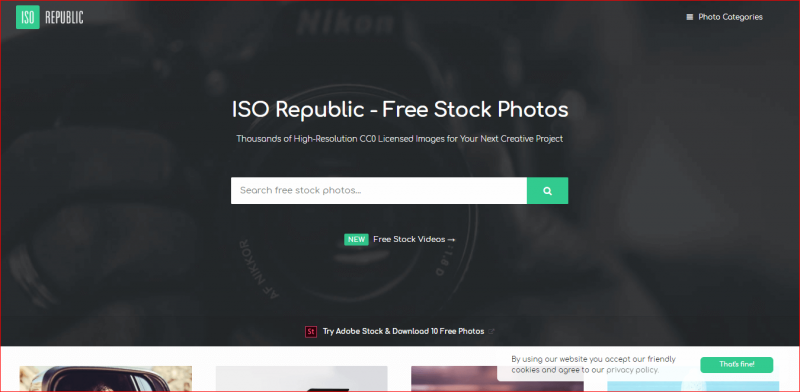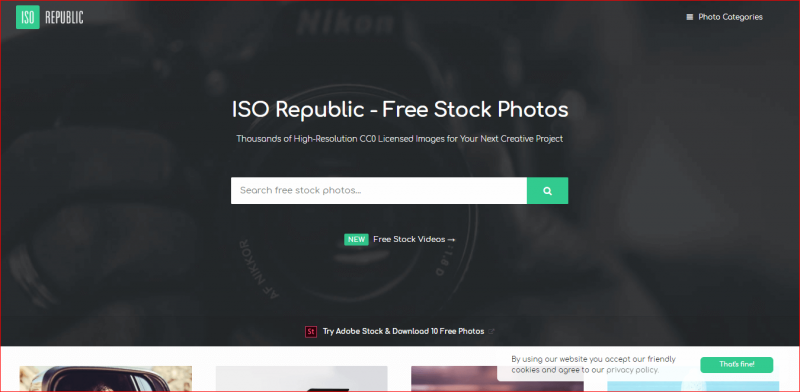 Shotstash
Shotstash is an independently managed free stock photo site with a mission to create and offer free beautiful stock pictures that can be used for both personal and commercial purposes. The images showcased on the website is perfect to be used for business needs and blogs.
The website helps to find out the right image for your creative projects. There's no distinction between personal or commercial use; the images are open for any needs, they can be used in any way you like. However, the website puts a ban on reselling the images and putting them for paid download on any other websites.
It provides multiple ways to find out the right pick for you, all the images provided are of professional quality and is just suitable for any need. The categories like technology, food, nature can be easily browsed and explored to the maximum.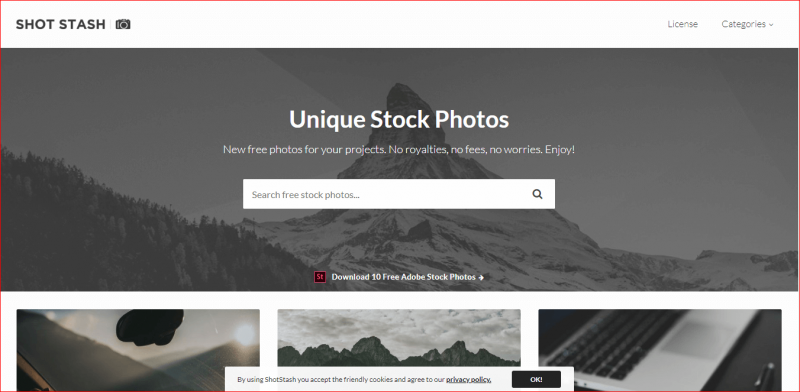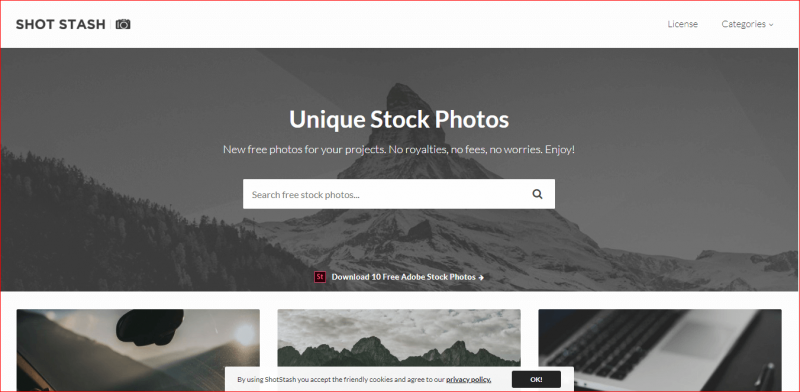 A bit of research is good while selecting the stock sites for images. You may be looking for images that work well for your business needs or your blogs. Go ahead and find the right site that'll do the job for you.
Read Next