A collection of best free PSD logo templates that you can download and use for your next project.
A logo is a business's unique identity that distinguishes it from others. The logo of your business is your first impression on the minds of customers and others.
The first impression is indeed the last impression and every company wants to make its mark with a logo that is unique yet engaging. Creating a logo does not necessarily mean making complex designs; rather a good logo lends a positive and professional look and instantly captures the attention of whoever looks at it.
It is easy to get inspiration from an already existing logo but making a new design for your logo is not a cakewalk. It demands a lot of hard work and creativity.
If you are a graphic designer, you need to put in plenty of creative efforts to create multiple logo designs so that your client can choose the best among all.
With the rising inclination towards unique and insightful logo designs, many amazing designs are being created. A designer needs to be well-versed in various new design trends to create something that a business's audience connects with.
To avoid flat-looking designs and to give a unique and professional feel to your designs, a designer can use PSD logo templates.
We have already published some very useful articles about logo designs such as this article about the best logo fonts and this one about the best free online logo maker sites. I'm sure these articles will help you to create your logo.
The PSD Logo templates act as an inspiration for creating attractive designs and you can also tweak them into creating a unique design of your own!
Here is a list of best PSD logo templates that are absolutely free to download and you can use them to create beautiful logo designs for you as well as your clients.
Also Read:
Trendy Free Logo PSD Template Collection
---
Silver Stamping Logo
The Silver Stamping Logo is identical to the metallic foil stamping and suits all kinds of business entities. This royal-looking template is easy to edit the key and tagline area.
Being a higher resolution PSD mockup, the Silver Stamping Logo is ready to install and use just after some minor edits. Sleek!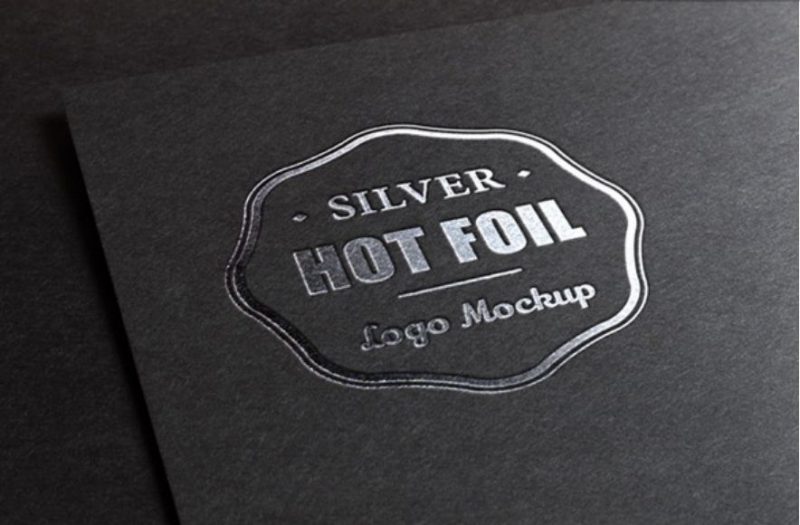 Letterpress and White Paper
For the ones who love minimalistic and monotone designs, Letterpress and White Paper is one of the best templates. You can always edit the main text and tagline and can even download the logo.
All you need to do is to get a high-quality image by clicking on the link, editing the image the way you want, downloading it, and then using it. It's that simple!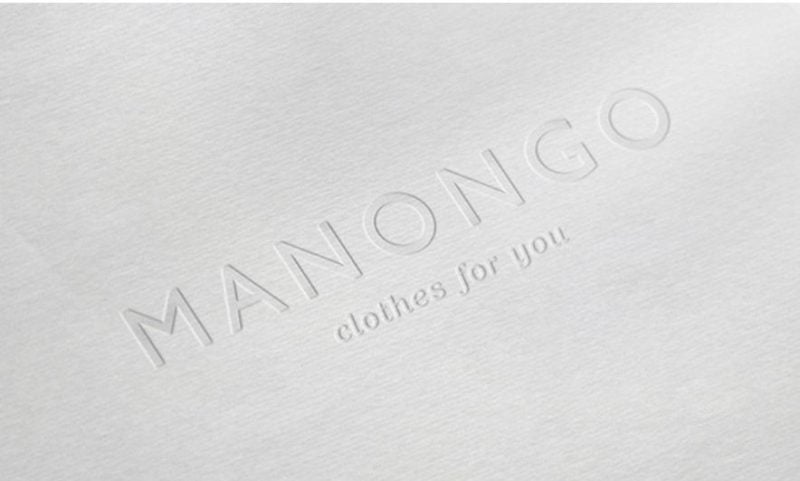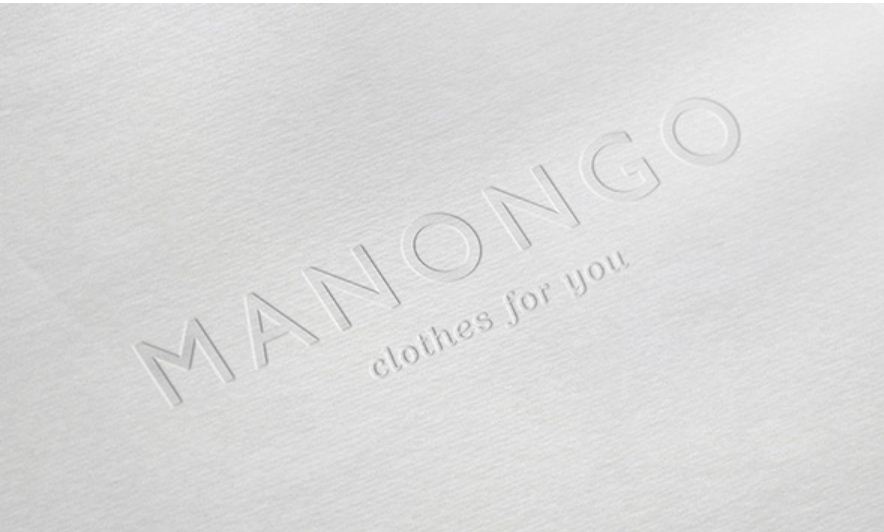 Mockup-1 Logo
Minimalism is the new cool these days. Mockup-1 Logo template lends a minimalistic look to your logo with its matte finish and sleek font. This eye-catchy logo chucks out all the clutter around it and lends a professional look for absolutely no extra cost.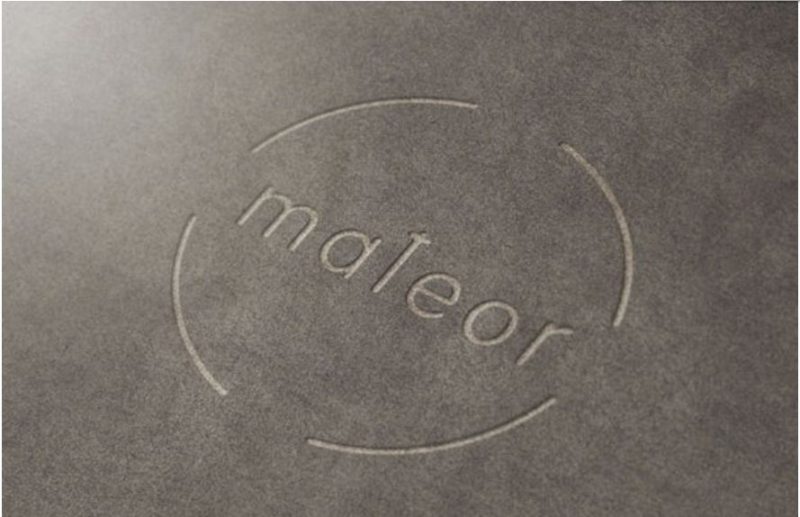 Realistic 3D Logo Mockup
The use of 3D always ends up making everything awesome. Realistic 3D Logo does the same in this logo template by adding an attractive neon blue brick wall to the logo of your company. Just edit it the way you like and amaze everyone with the sleek design.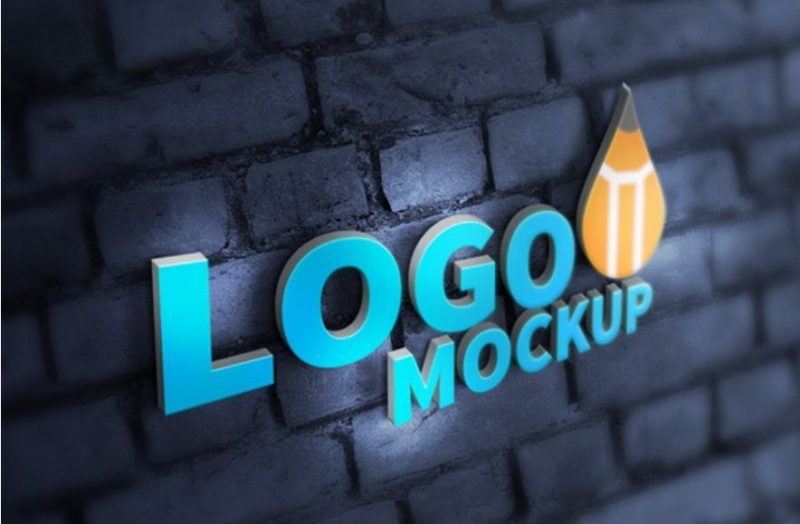 Letterpress Logo Mockup
This letterpress logo mockup template is made on a white base. The highly customizable template can be downloaded in a high-quality PSD file and is ready to be used right after installation.


Pearl White Logo
Are you looking for a logo that can bring a bit of awesomeness to your mundane business name? Then you should probably try this logo!
The Pearl White Logo is made on a leathery background with a cute font that makes it look amazing. It is best suited for businesses that want to focus on simplicity and creativity at the same time!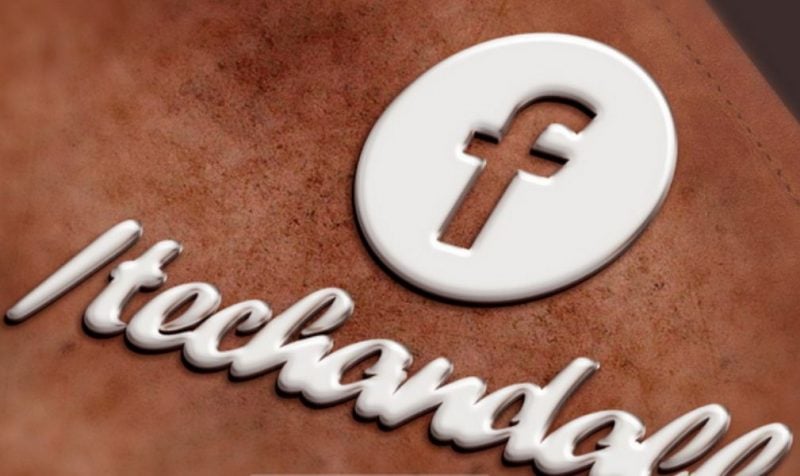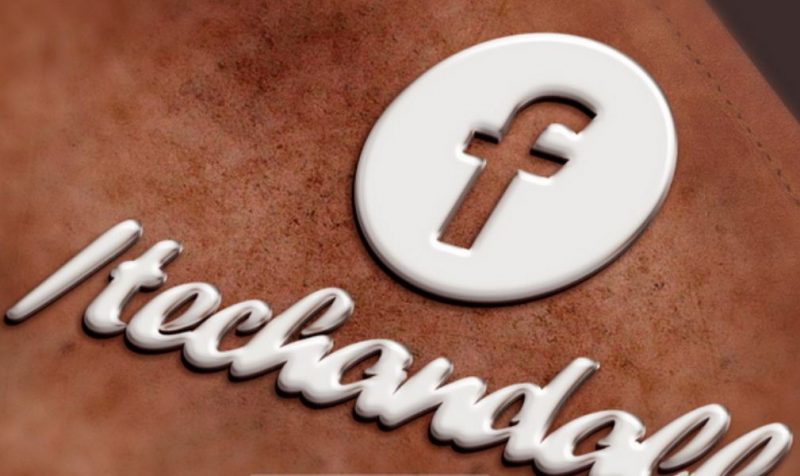 Pressed Cardboard Logo
This is a white cardboard logo and gives a really elegant and refreshing look to your logo design. The Pressed Cardboard Logo suits well for businesses dealing with art as well as professional services.
It looks professional and artistic at the same time. Just download the high-resolution PSD file and enjoy!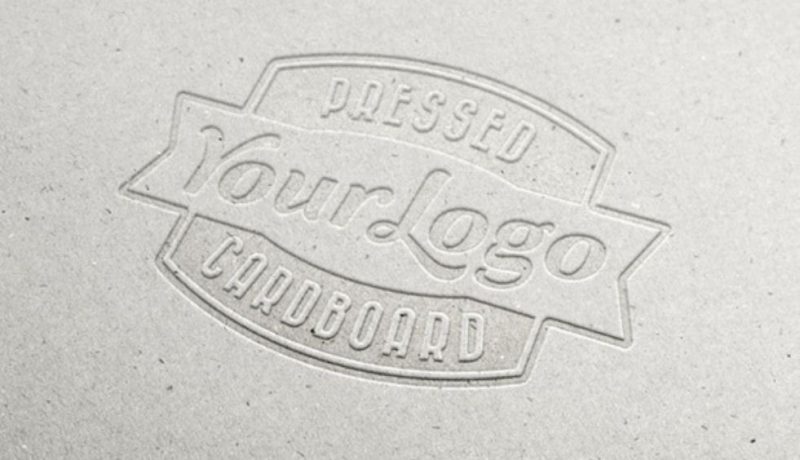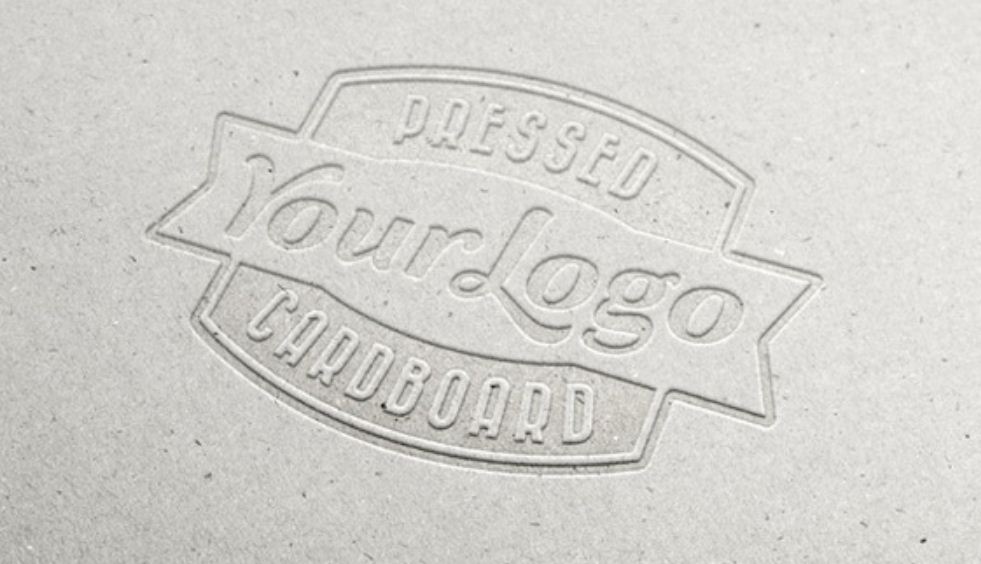 3D Wall Logo Mockup
With the beautiful white background of a wall, this 3D Wall logo mockup looks really stunning. Use it for creating a logo that enhances the look of all your business presentations, documents or even the website.
Just download the high-resolution PSD template for free to use and reuse it in the future as well.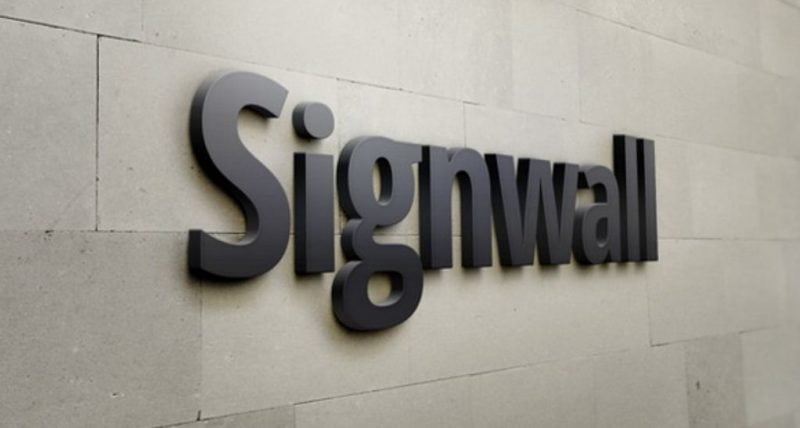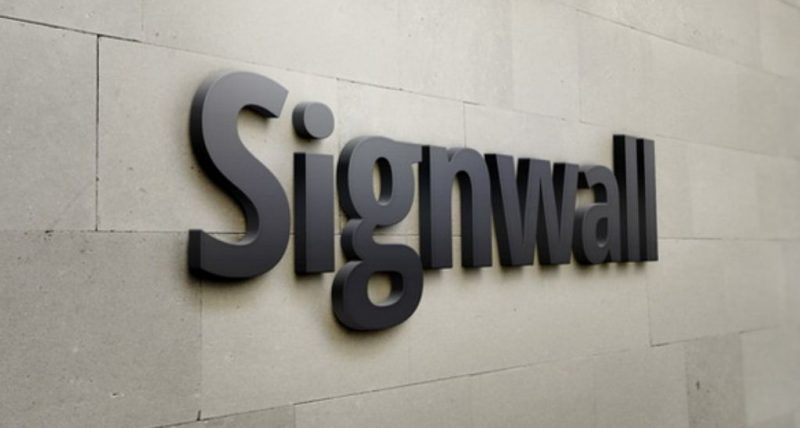 Cutout Logo Mockup
No matter how creative and fancy other logos look, nothing beats the simplicity and elegance of logos made on a white background with a professional layout.
The Cutout Logo Mockup provides a neat and minimalist look, thus making it highly professional. And the best part is that it is absolutely free!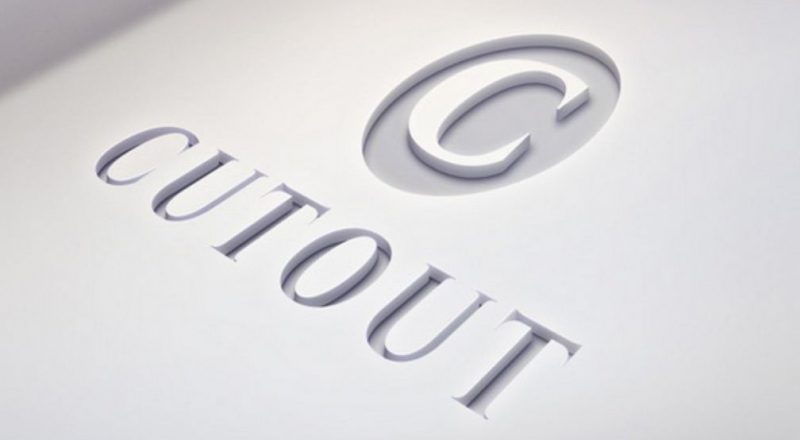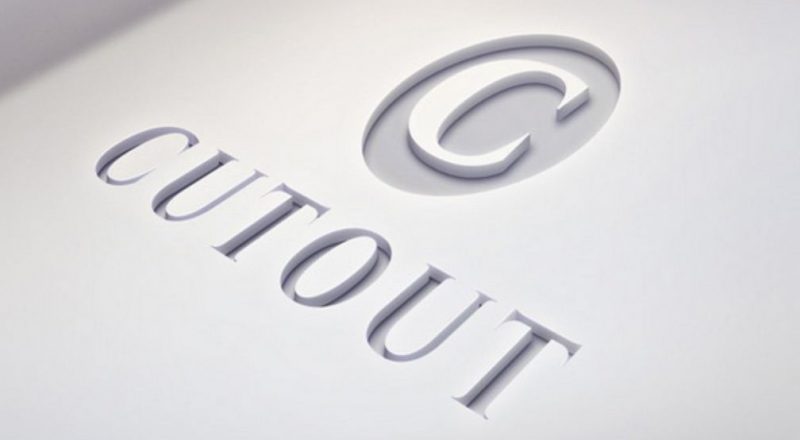 Gold Stamping Logo
Imagine your company's name written on a dark background with a golden stamping. That would look royal, right? This is what the Gold Stamping logo template does.
By using smart objects in this PSD file you can get a metallic stamping look that is brilliant to look at. Worth a try!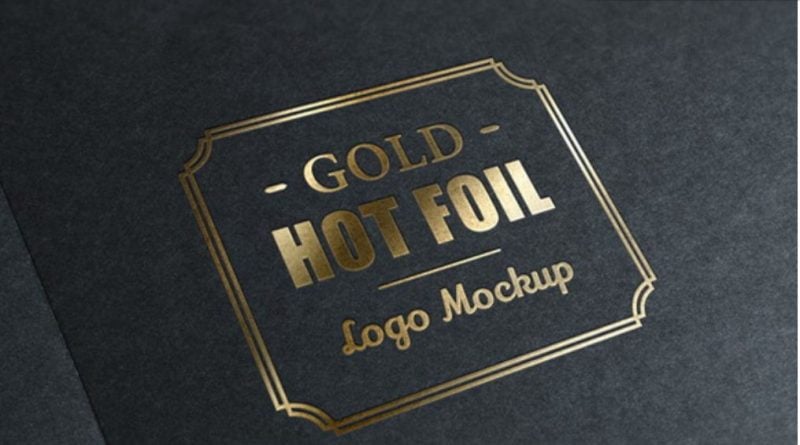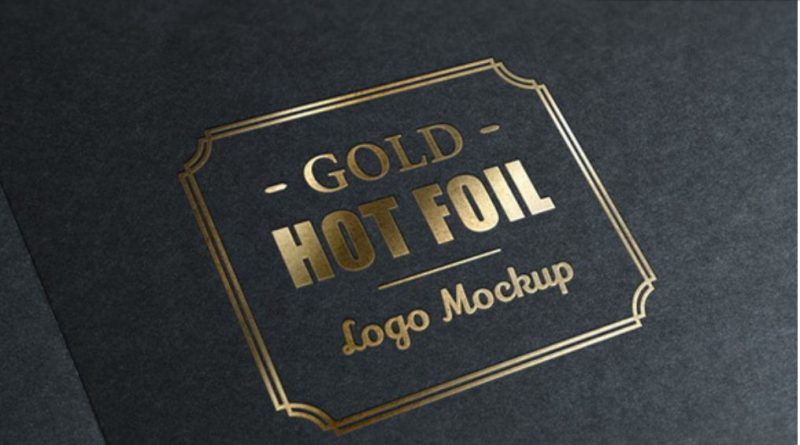 3D Wooden Logo Mockup
Any design carved on wood always looks great. And so does this logo. The logo has a wooden background with the name of your business carved on it with the help of smart objects. The 3D Wooden Logo Mockup provides a unique look that catches your audience's attention at the first look!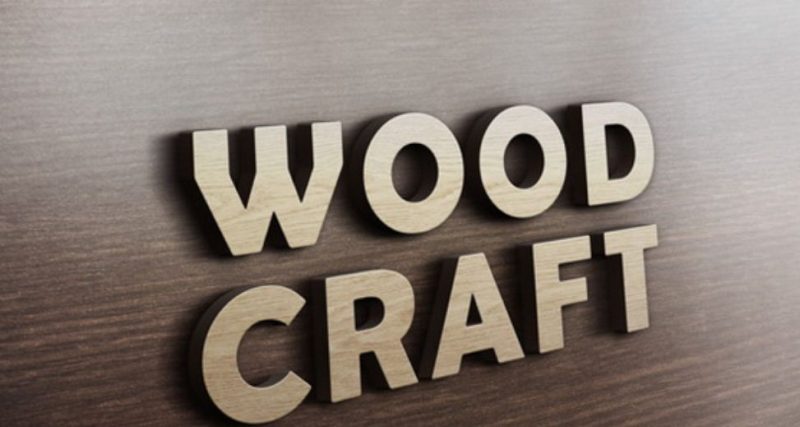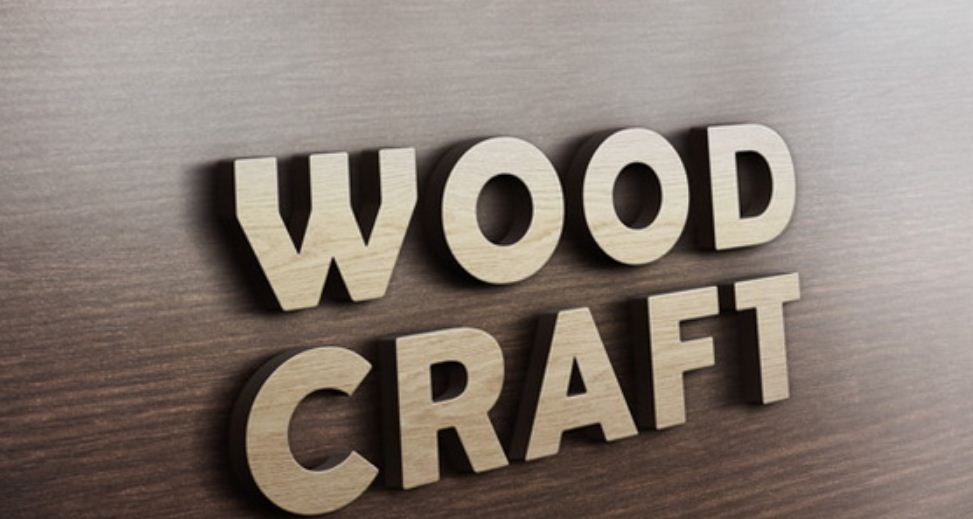 Leather Stamping Logo
The Leather Stamping Logo comes with rich leather in the background and the name of your company flashing in between. The high-resolution PSD image of the logo template can be downloaded and used for your business and that too for free!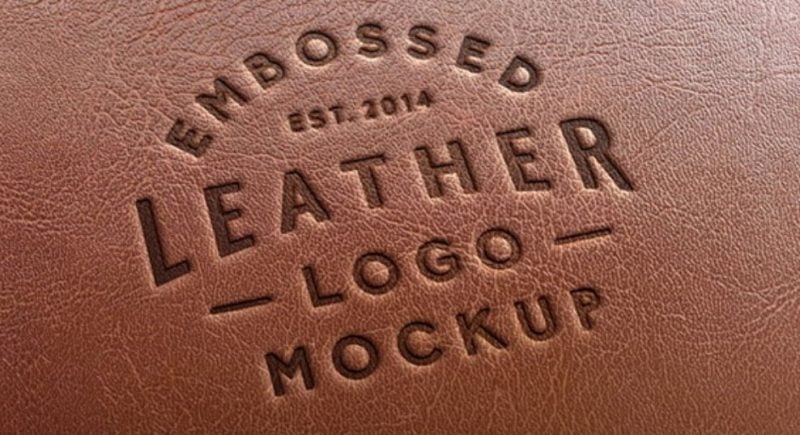 Hanging Wall Sign Logo
Are you looking for a logo for your shop or outlet? Then this logo template is a great pick! The Hanging Wall Sign logo is a high-quality PSD mockup that you can edit using smart objects and use to give a unique identity to your business.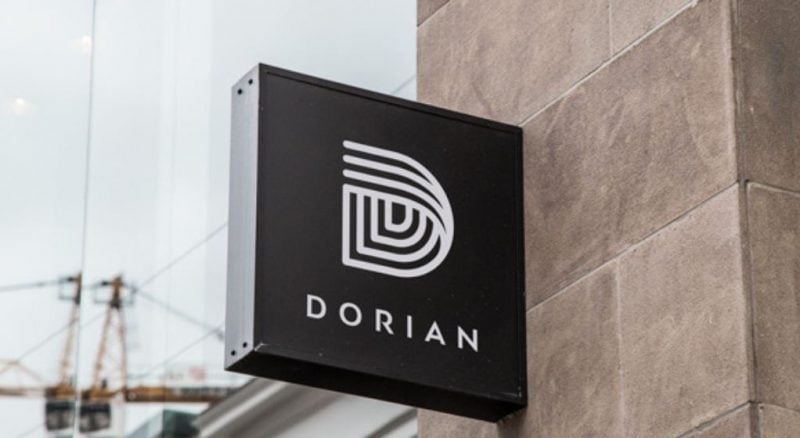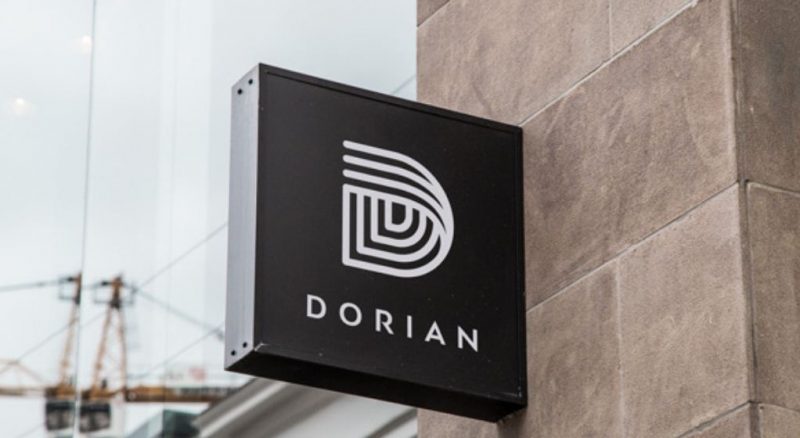 Shop Facade
Using the Shop Facade template, you can create a high-resolution PSD logo within minutes. All you need to do is download and edit it using smart objects. Shop Facade can be used for personal as well as commercial use.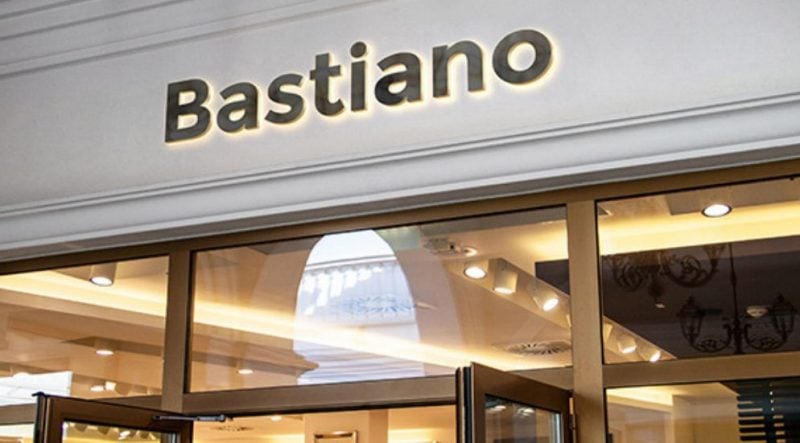 Letterpress Mockup
If you are looking for a logo that suits a business dealing with writing and legal consulting, then Letterpress mockup will help you in creating a logo that perfectly suits that business.
All you have to do is edit the logo using smart objects and use to logo to give a branding makeover to your business!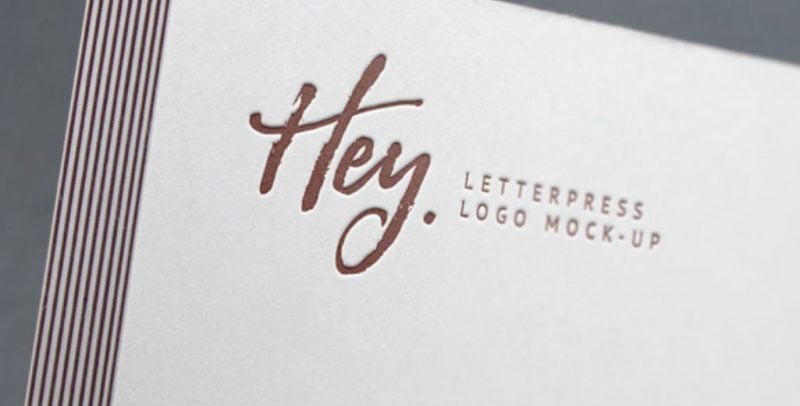 Cardboard
For almost all businesses, grabbing the audience's attention is essential. This holds true, especially for management and consulting companies. Cardboard is a logo template that helps you create a high-definition PSD logo that will surely grab the attention of everyone.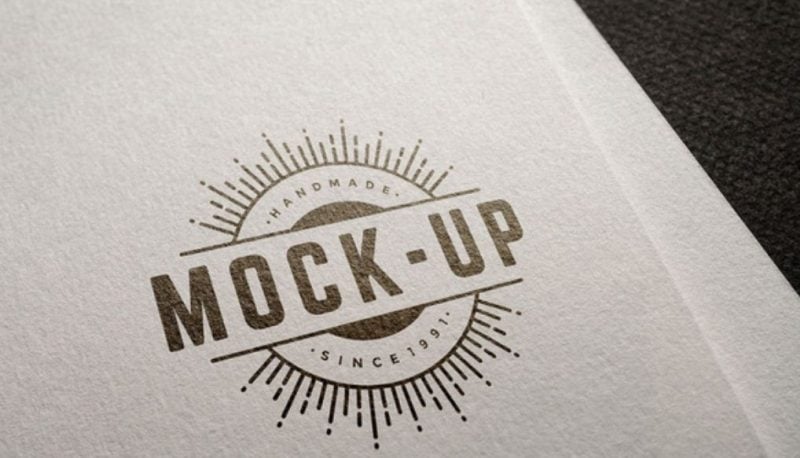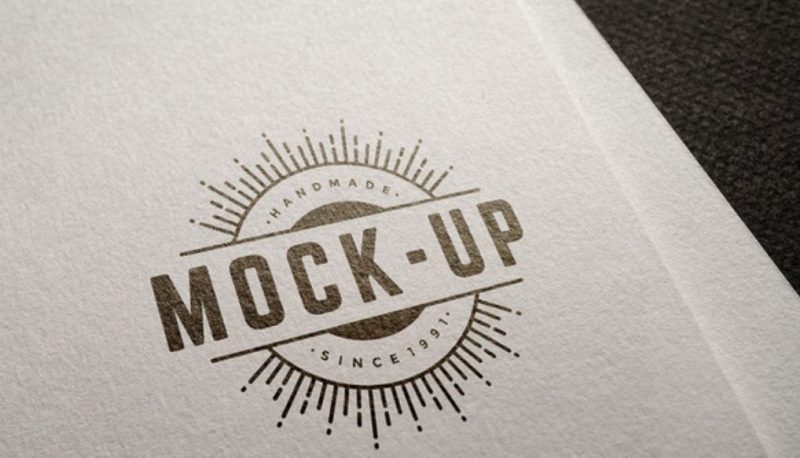 Hip Sign Mockup
Hip Sign Mockup is a type of wall-mounted logo template that helps you create cool logos for your website.
It might seem time-consuming but it really isn't! Your high-definition PSD logo is created minutes after you make the required editions. Just download the file and use it the way you want.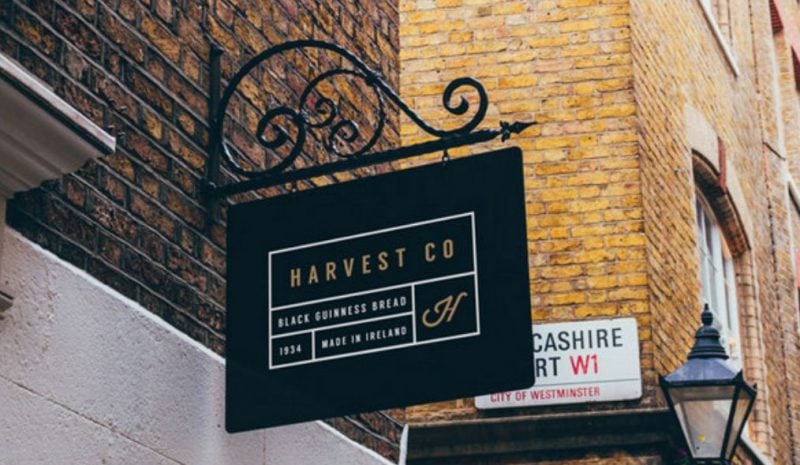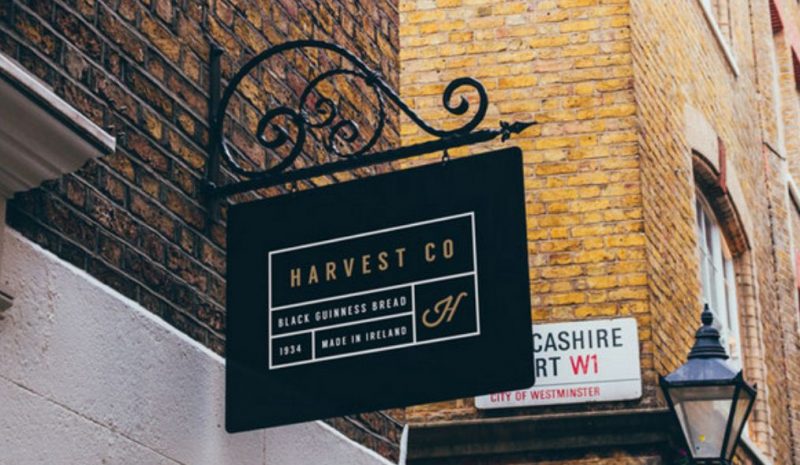 Public Signage Mockup
If you are looking for a professional, wall-mounted type logo design for your company, then Public Signage is the template for you.
This cute logo template works well for bakeries, greetings shops, and even boutiques and florists. So don't wait, just download the logo now!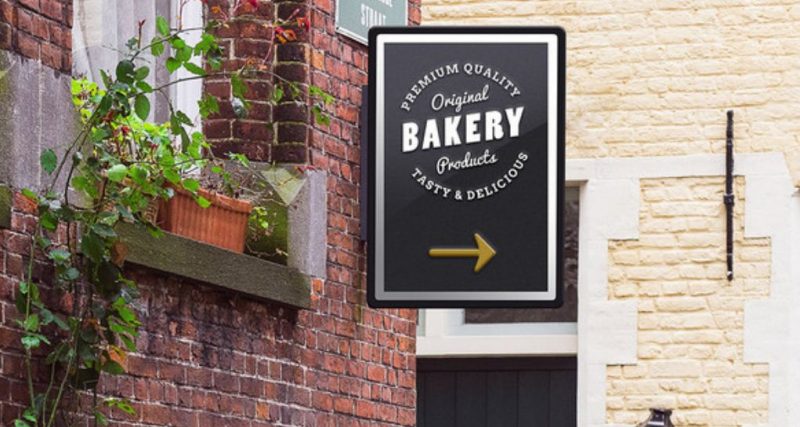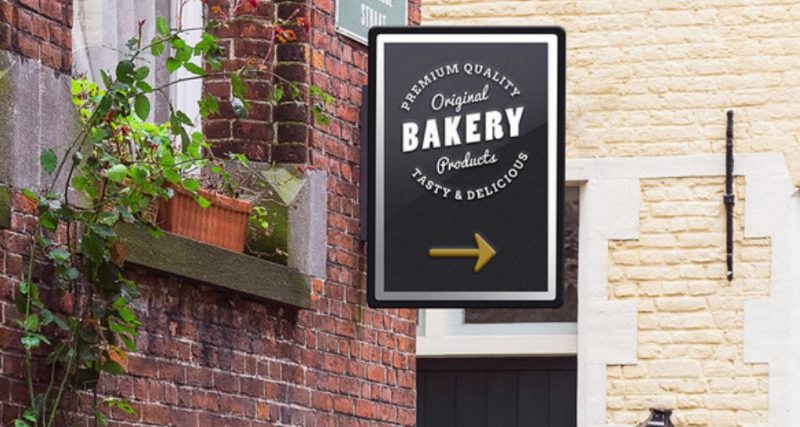 4 In 1 Mockup Pack
Quite evident from the name, this is a pack of 4 Photoshop PSD mockup logo templates used for professional and commercial purposes.
You can easily customize the logo designs with the help of Photoshop to suit your business requirements. And most importantly, you get it for free!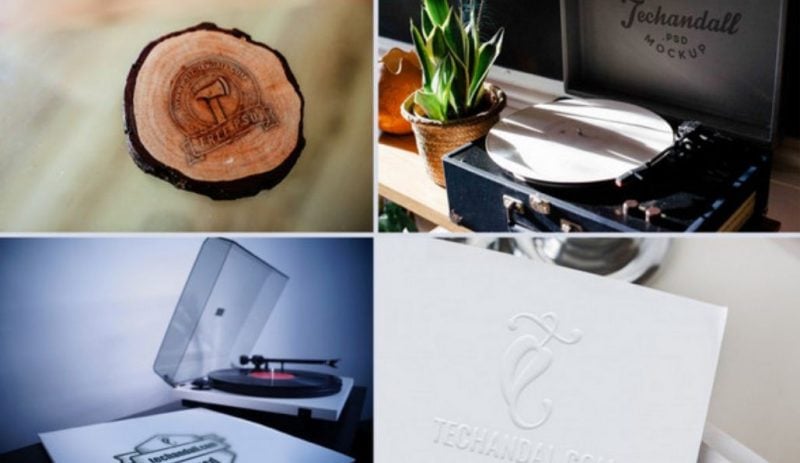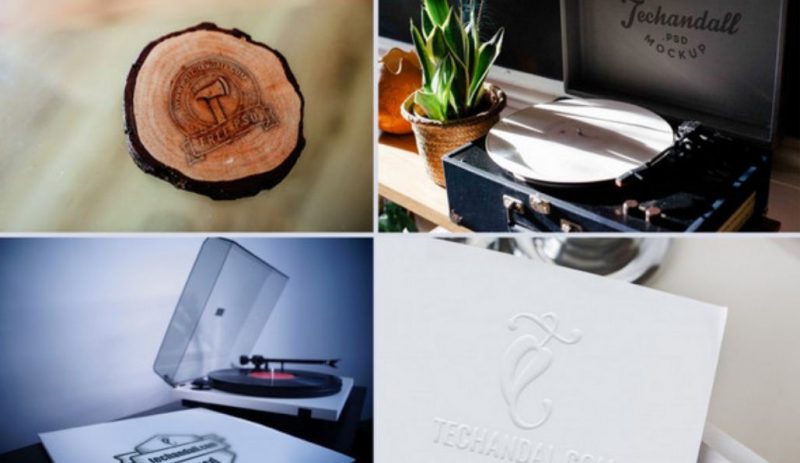 Sign and Facade UK
The unique design of the street signage of this logo adds value to your business making it highly recognizable. After creating the logo, you can use it for various business purposes. And Sign and Facade UK is absolutely free, of course.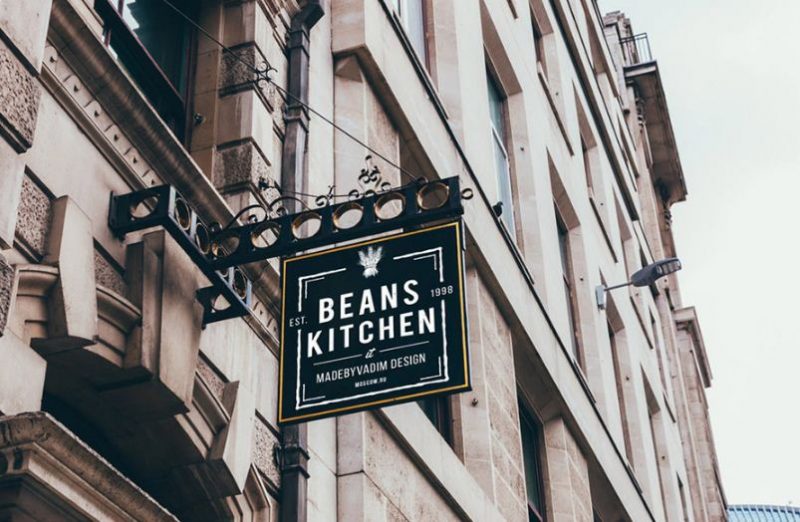 Sign and Facade Version 2
This is a modern version of the above-mentioned template. It is basically a set of 5 signage mockup PSD designs to help you create a logo for your brand.
You just have to edit your image using the smart objects and download the high-resolution PSD file at no additional cost.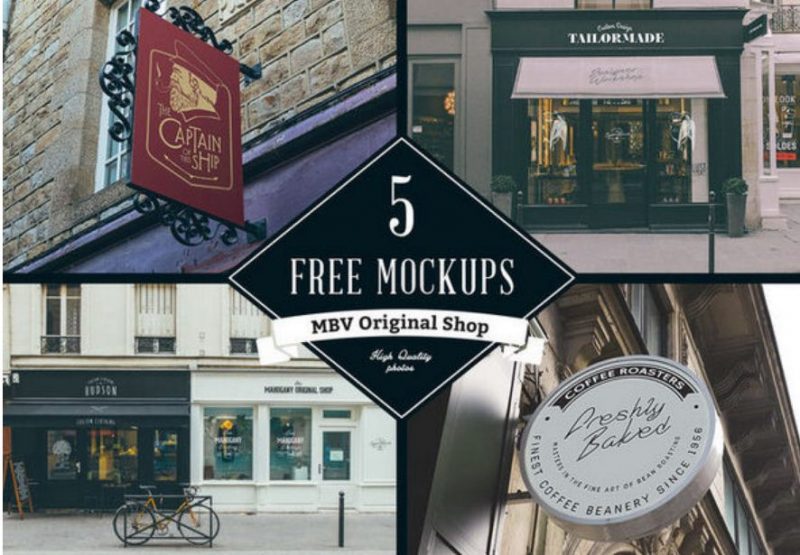 Weathered Logo Mockup
If you love the weathered and worn out look in a design, then this is the template for you.
The Weathered Logo Mockup template lends a cool and hipster look to your website and is well suited for the businesses involved in art and entertainment.
Just download it for free and add a touch of awesomeness to your business!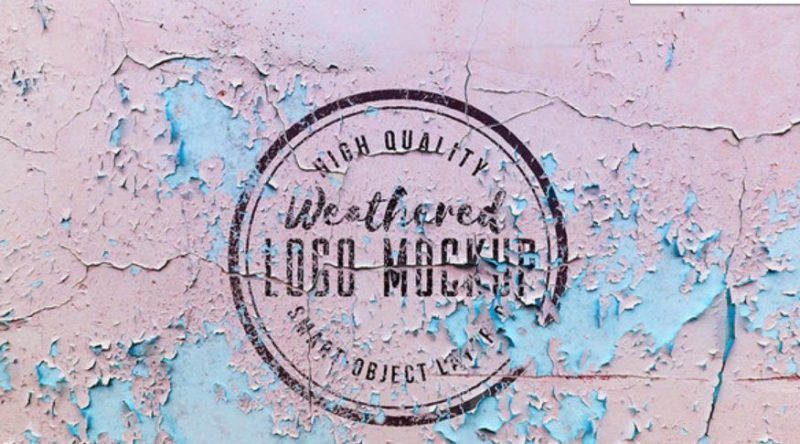 Badges and Logo
If you are looking for badges or logos for hangout places like bars and pubs, then Badges and Logo are definitely for you. Download the high-resolution logo and use it for your club for absolutely no cost.
It lends a perfect blend of the classy and creative look and is best for places that demand audience attention.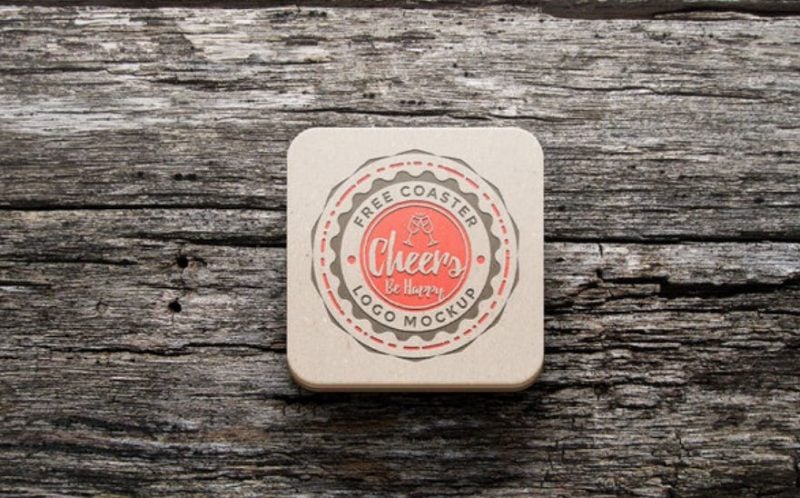 Free Realistic Logo Mockup
This template will enhance the visual appeal of your logo with a paper-like background. It is a professional and no-frill logo template with a really elegant and enchanting look.
The texts and colors can be edited just the way you like using smart objects. The Free Realistic Logo Mockup can be downloaded as a high-resolution PSD file for free!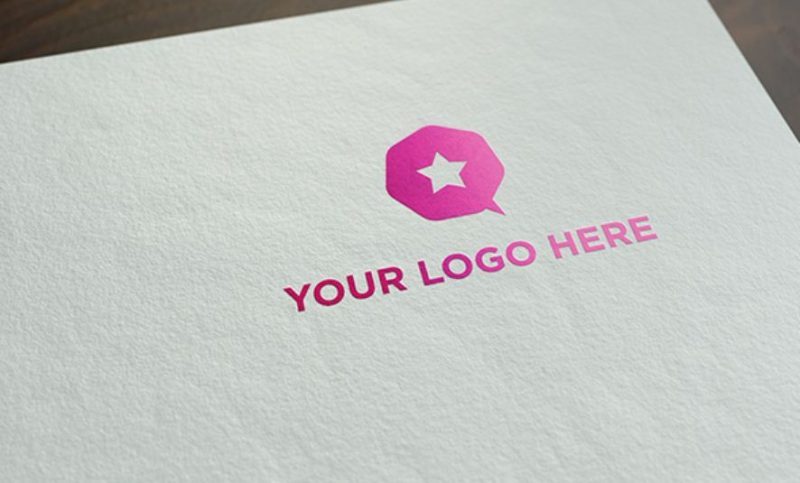 3d Steel Logo Mockup
3D indeed means three times the awesomeness. This template gives a metallic sheen and looks to your logo making it a fit for all kinds of businesses. Simply download the PSD template and customize it according to your business needs.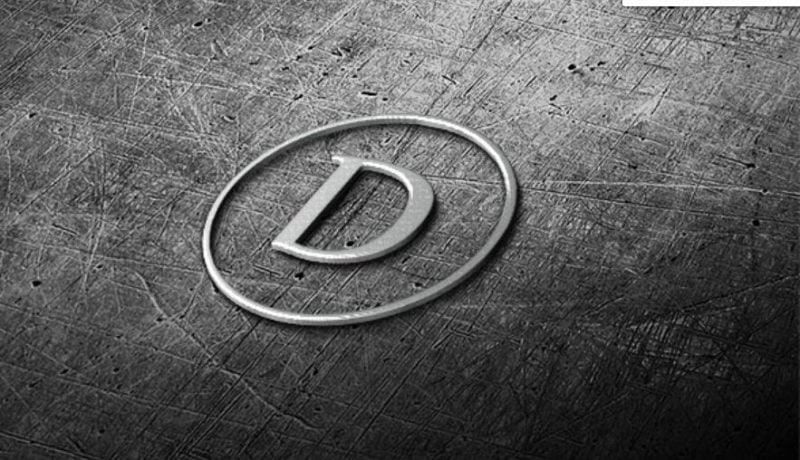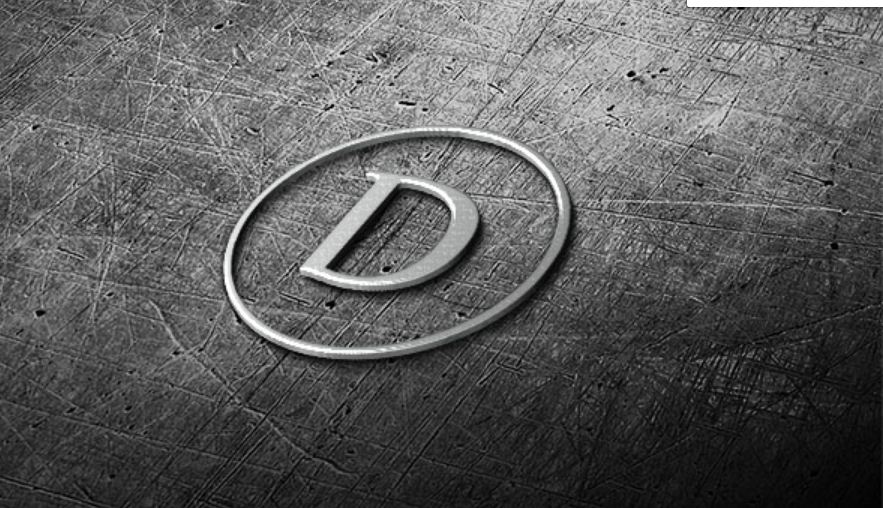 7 Free Photorealistic Logo Mockups
Looking for a professional yet elegant logo mockup or template for your business? Look no further. The 7 Free Photorealistic Logo Mockups is a set of 7 different mockups that has something for all kinds of websites or businesses.
With some amazing design elements and 7 different choices, this logo mockup template is definitely a great pick!
Matte Finish Logo Mockup
The world is obsessed with matte looks and finishes. Even the business world has a knack for matte finish logos and this template provides that much-needed flair of awesomeness to your logo.
The Matte Finish Logo Mockup comes with a clean and professional look that suits all types of business entities. And what's more; it is absolutely free to download and use!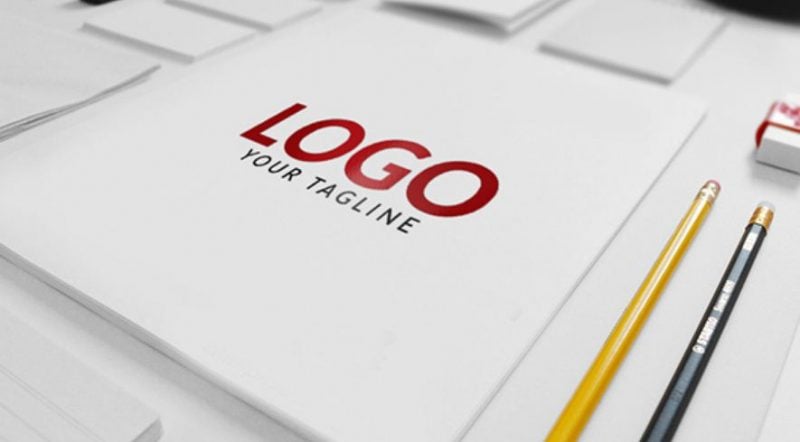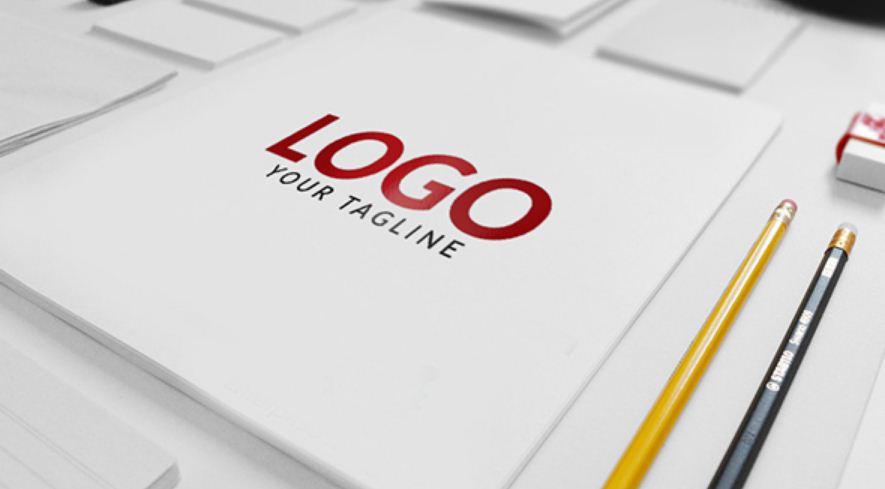 3D Mockup
3D logo designs are the trend nowadays. A 3D logo enhances the look and feel of your website and leaves a lasting impression on whoever sees it, especially during presentations.
The 3D mockup template helps you in getting a creative yet professional logo for your company for no cost at all.

3D Text/Logo Effect PSD
If you are looking for a logo that suits businesses involved in art and craft, the 3D logo effect template is a perfect choice.
This template helps you in creating fun and vibrant-looking logos that can be further customized as per your specific needs. Just download the PSD file, edit it the way you like and enjoy it.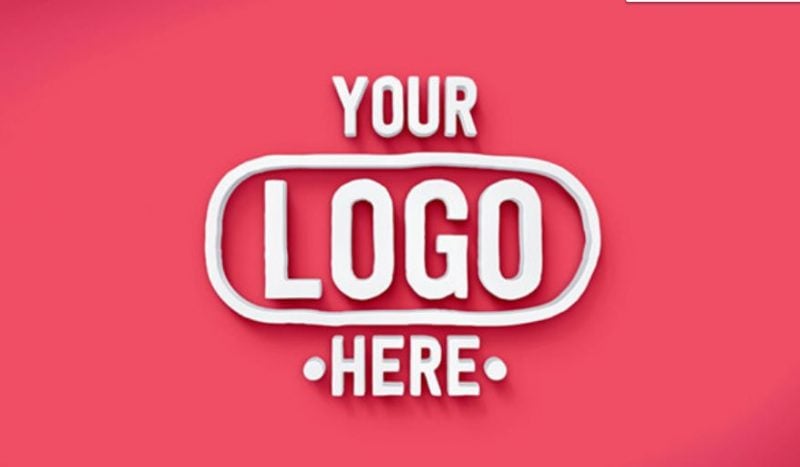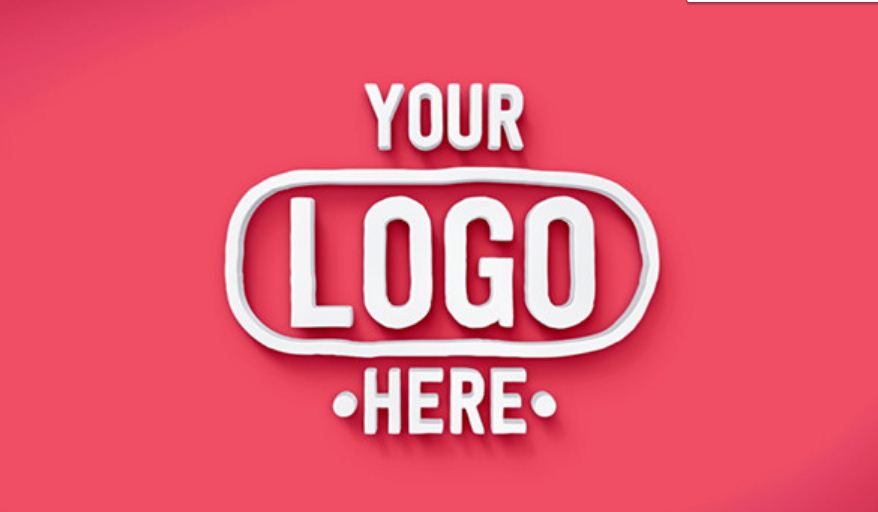 Old Paint Logo Mockup
Do you wish to give your business logo a vintage look? If yes, try this template. The Old Paint Logo Mockup is highly customizable and utterly professional.
It offers a perfect blend of professionalism and creativity to your business logo and you can edit it as per your specific needs. Nice and simple!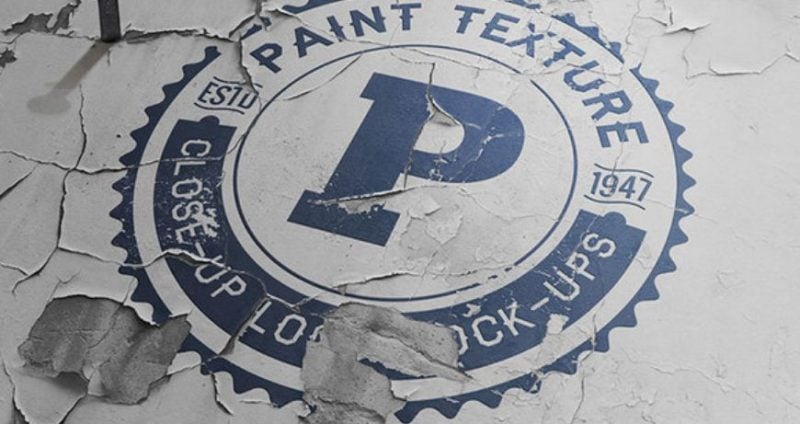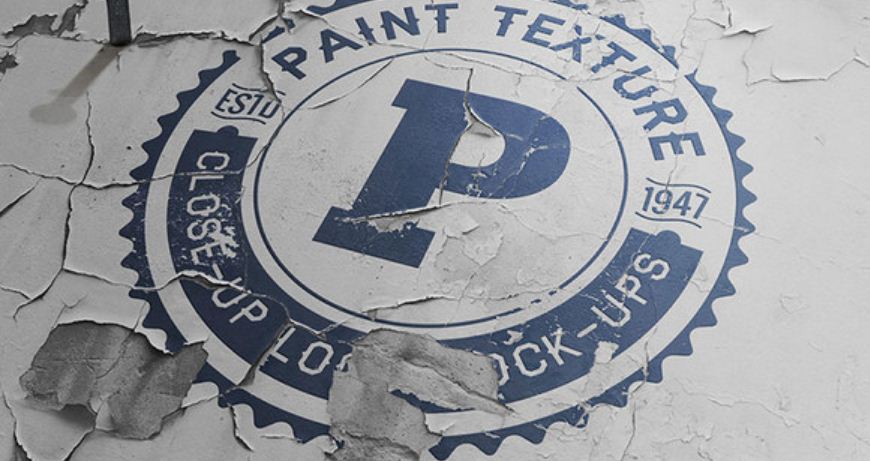 Close-Up Logo Mockup
This login template is unique, classy, professional, and highly customizable. A close-up logo is placed on a metal wall as the background with scratch effects on it. This free logo template offers everything that you may need to create a great logo.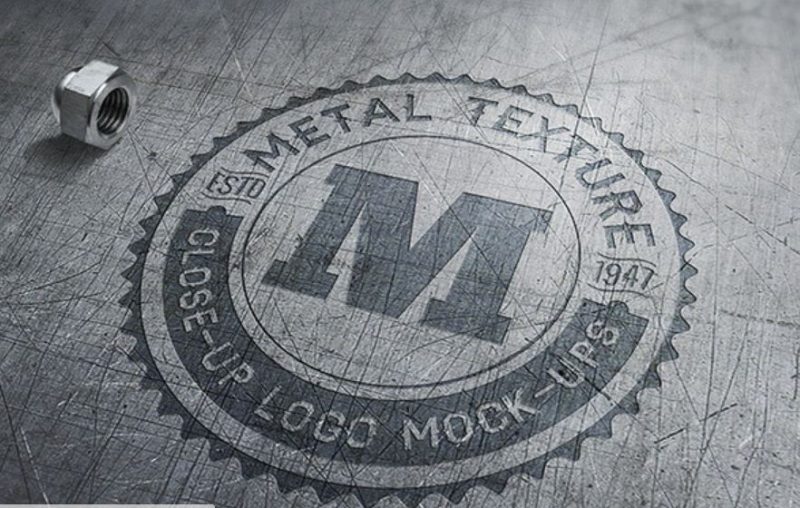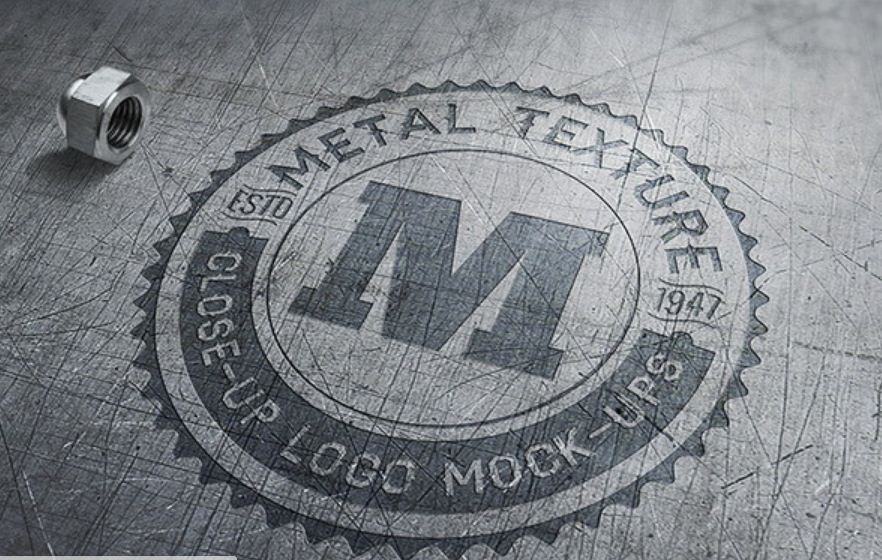 17 Logo Mock-Ups
A beautiful collection of 17 smart layered logo mockup PSD templates that you can make your own. Looking for creative logo designs, here is the pack for you.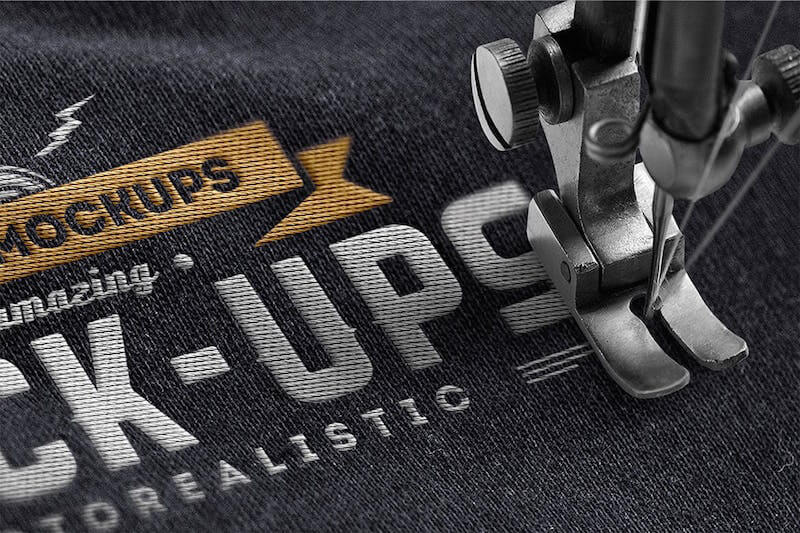 Elegant Metallic Logo
This indeed is an elegant logo template. The high-resolution PSD file of this template can be downloaded and edited as per your needs.
It is fit for personal as well as commercial use. The metallic look further adds up to the awesomeness of this well-designed logo mockup. So what are you waiting for? Download it now!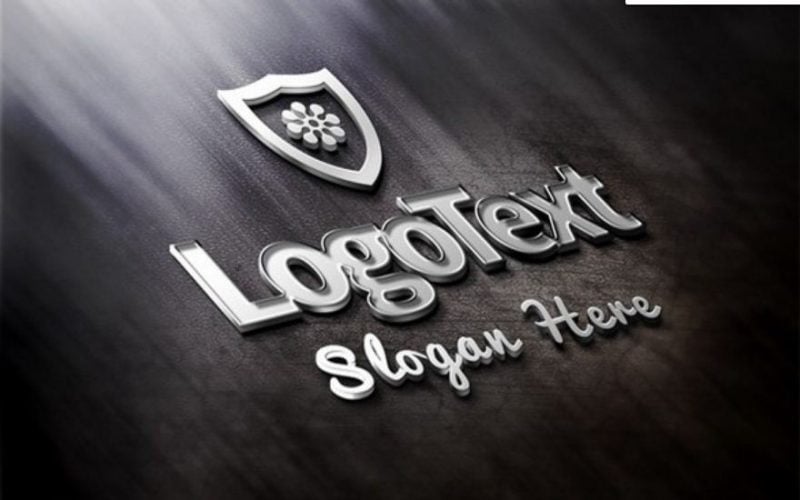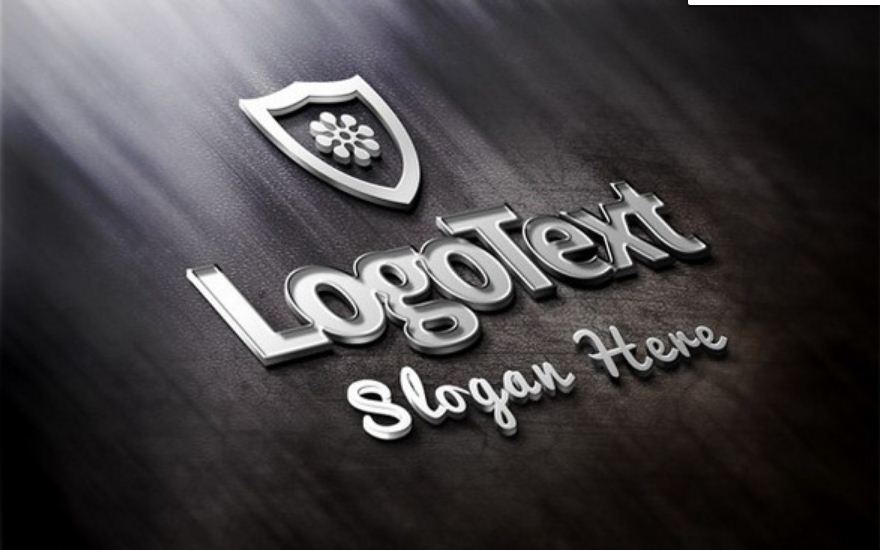 Realistic Logo Mockup
If you are looking for a clean and professional logo template, Realistic Logo Mockup is the name. This high-resolution PSD logo template has two different fonts and two contrasting colors in the logo that make it stand out and look absolutely stunning.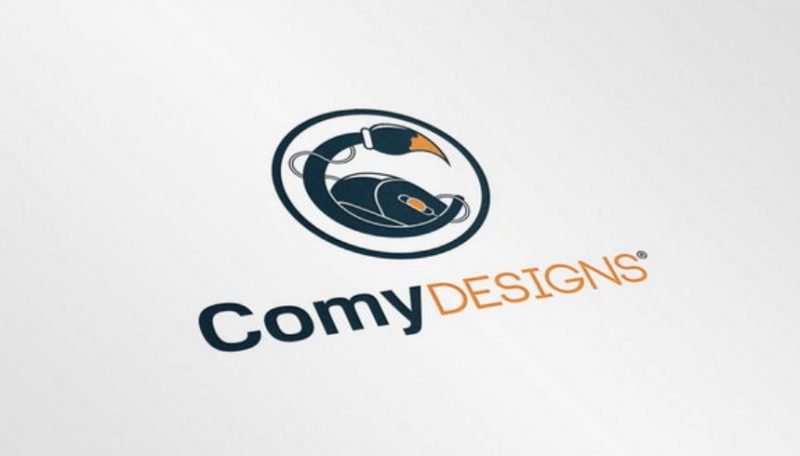 Free Logo Mockup Template
Free Logo Mockup Template is well suited for the ones who are planning to make a logo for their salon or spa. You just have to download the high-resolution PSD file, edit it the way you like and have your elegantly designed logo, without any cost.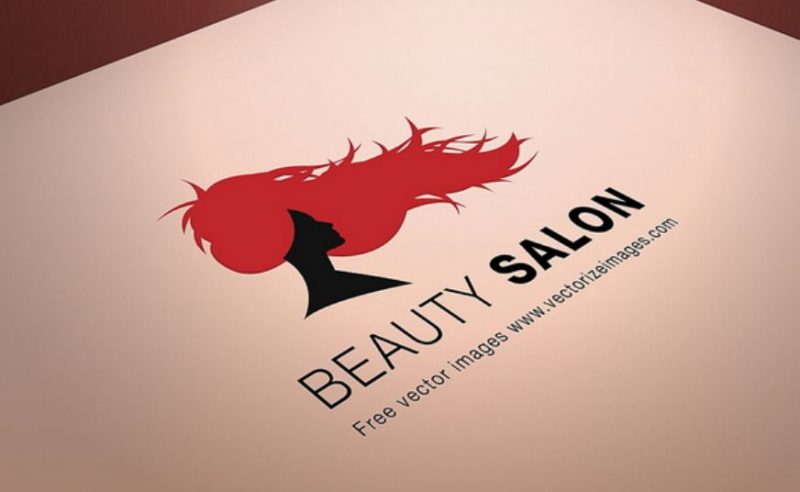 Wood Engraved Mockup
With a wooden engraved wall as the background and the name of your company engraved on it in a fancy font, this PSD template is one of a kind.
The high-resolution image of the logo looks really stunning and is absolutely free to download and use.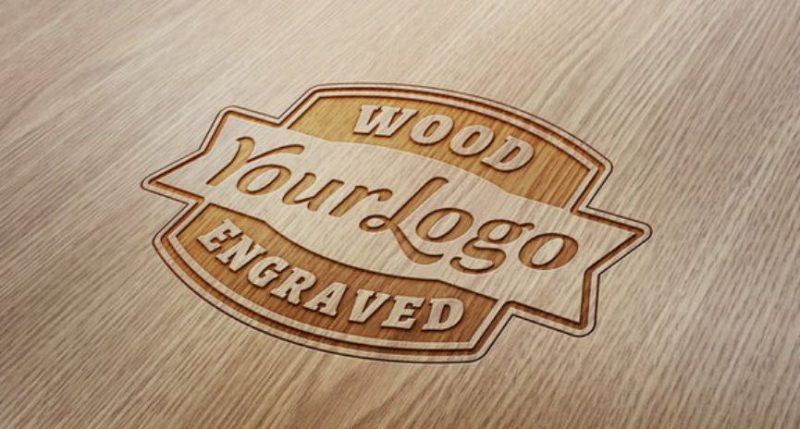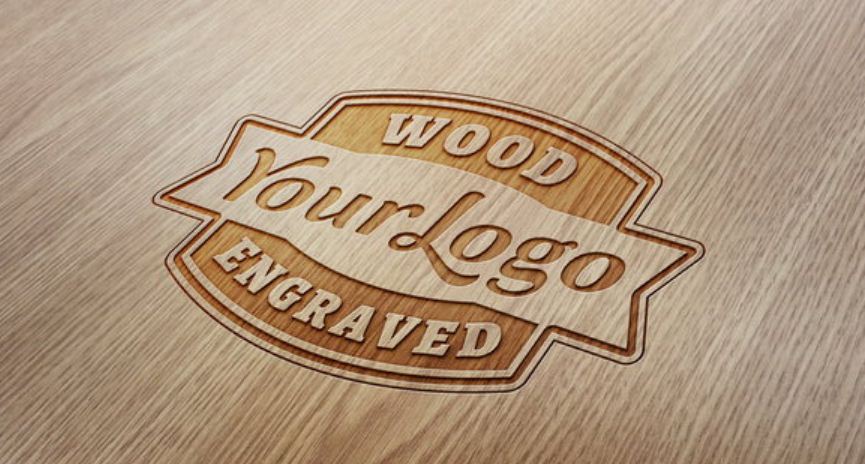 Logo Mockups Denim Texture
When we think about denim, we imagine something cool and comfortable. And so is this logo Mockup denim template.
It has a cool design that will go well with all kinds of businesses. The smart objects help you in editing the logo without any hassle.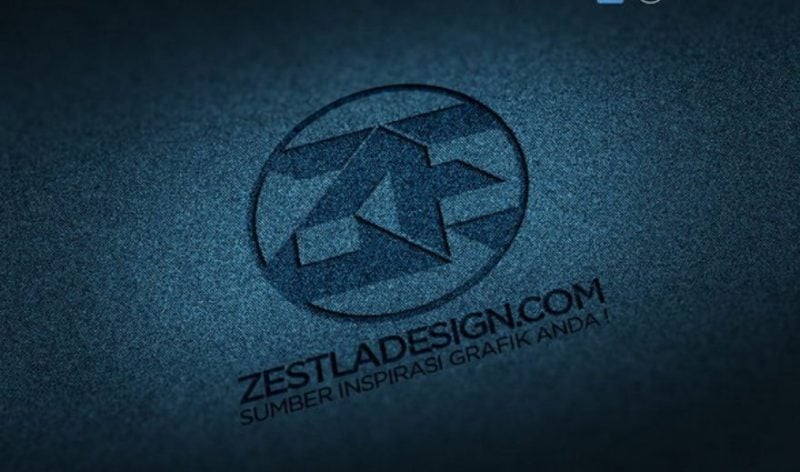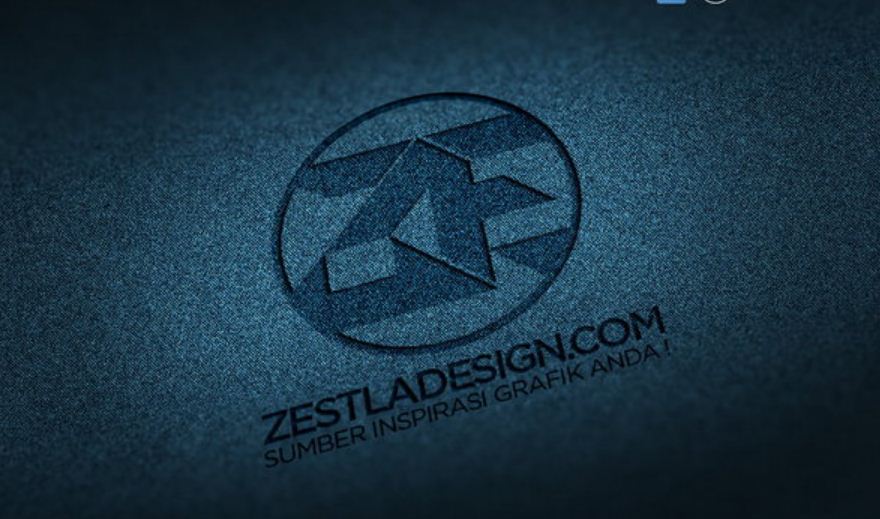 Vintage Text Effects
If you wanted to create your logo with a vintage feel to it. Here is a pack of ten amazing PSD files with beautiful vintage text effects that you can use to create your logo.
You can easily transform these by editing the smart logo design objects. This collection comes with fully editable text effects.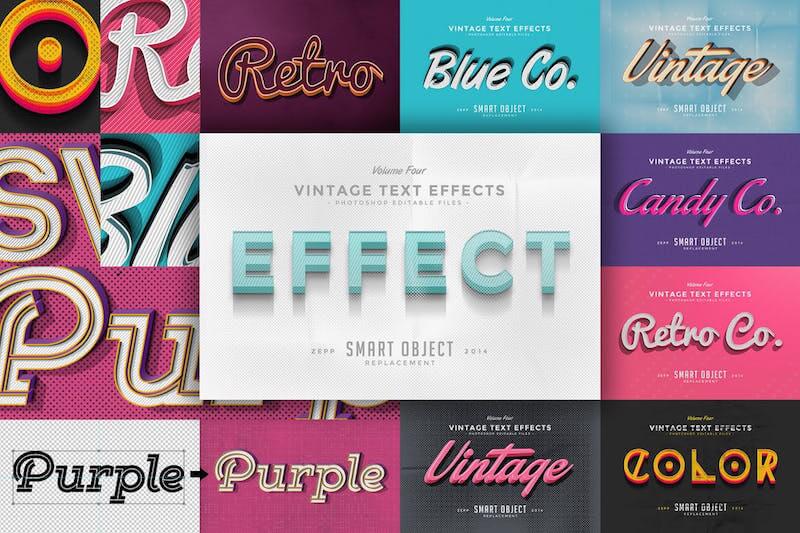 17 Logo Mockup PSD
The 17 Logo Mockup PSD comes with a pack of 17 free PSD logo templates that can be downloaded with a single click using the Photoshop smart layers. You can edit or customize it using smart objects according to your whims and fancies.
You get these 17 logo mockups absolutely free of cost.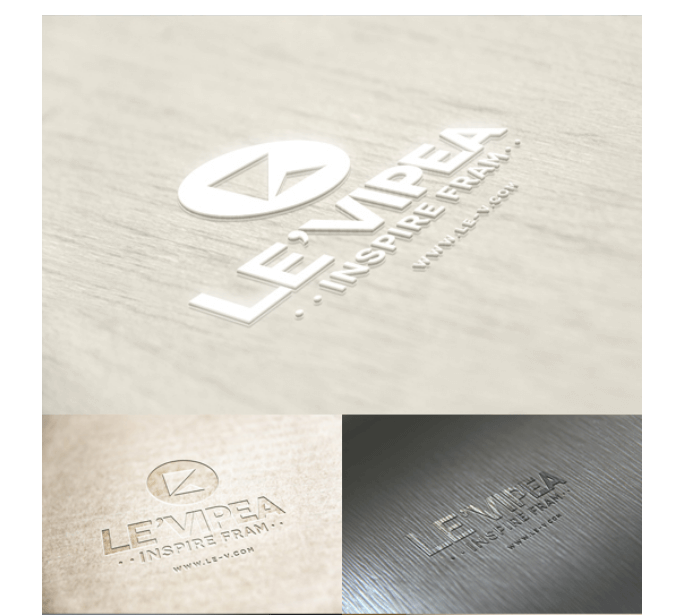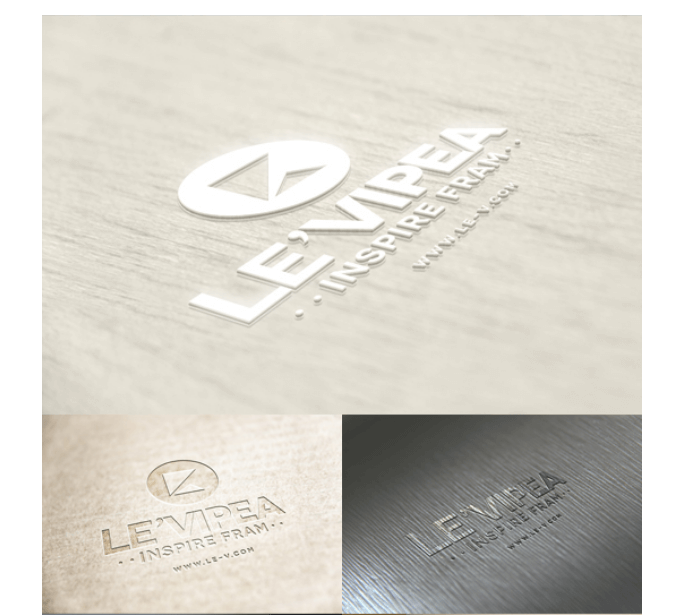 Free Vintage Logo Templates
A beautiful collection of 8 nicely designed vintage logo templates that you can use on your project.
Each and every element in the logo is fully customizable to make sure that it fits your need.
These logos are especially good for restaurant and food-related startups, though they can fit perfectly on any project.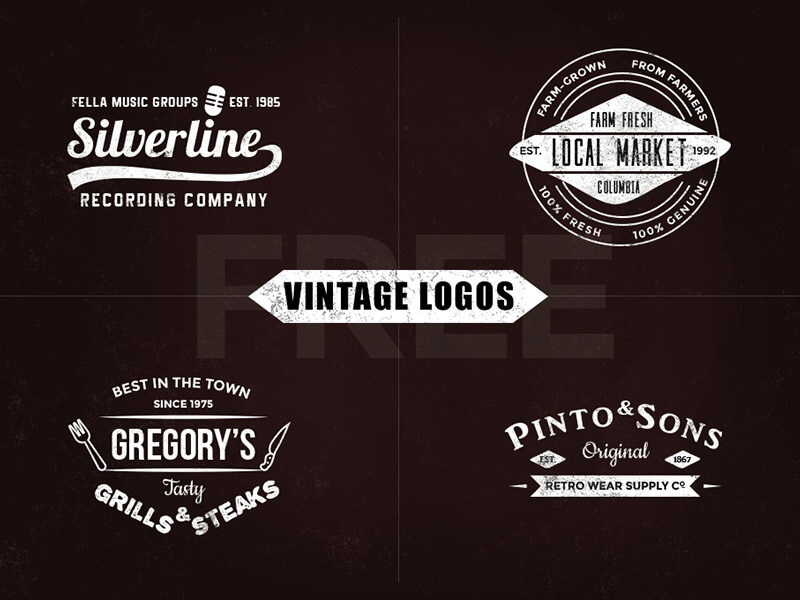 Embossed Paper Logo Mockups
Just like other paper logos, this template also has a white paper background and looks utterly clean and professional.
The Embossed Paper Logo Mockups template comes with some brilliant design elements along with other basic features such as free download and easy customization. A great pick!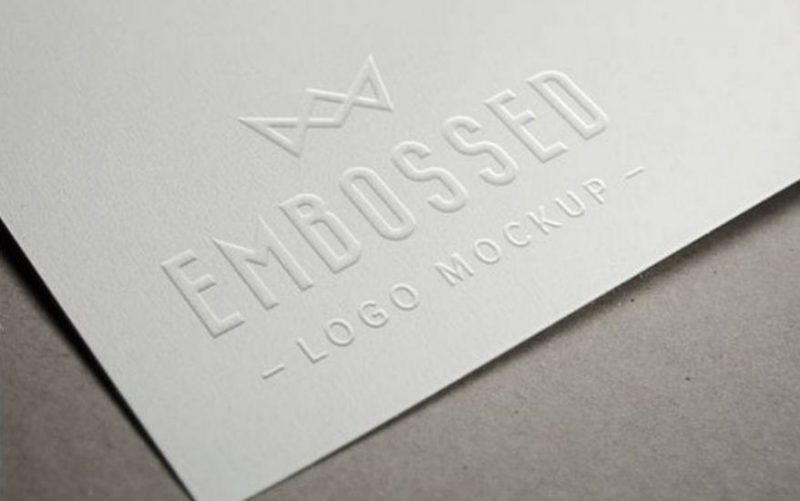 Embroidered Logo Mockup
Embroidery has been appreciated since times immemorial. This appreciation holds true not just in clothing but also in the embroidered logo designs.
This template offers a well-embroidered logo mockup that can be downloaded in a single click for free and can be customized well using smart objects.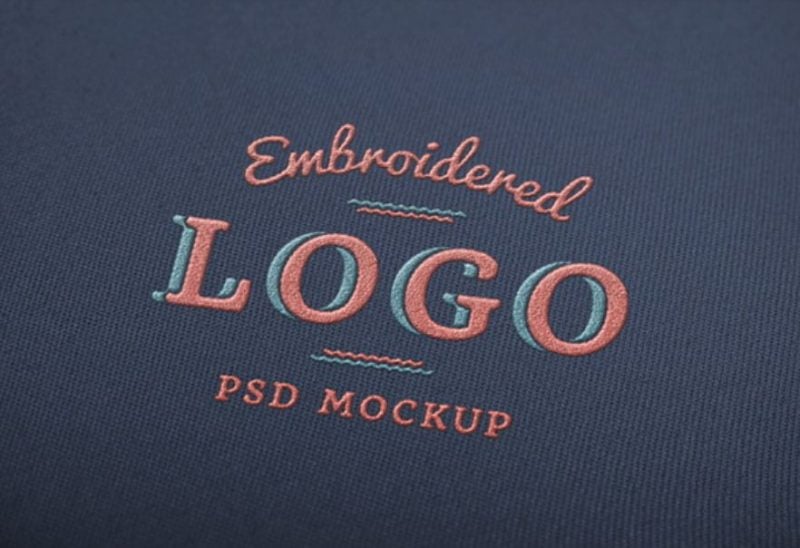 Free Logo Template Set For Organizations
Free Logo Template Set For Organizations is a set of multiple free logo templates in the PSD format and is fit for all kinds of organizations from healthcare agencies, marketers, companies as well as charities. Most of all, it is free to download and use.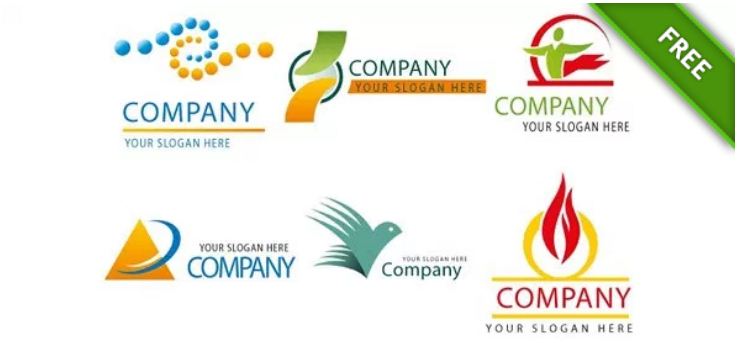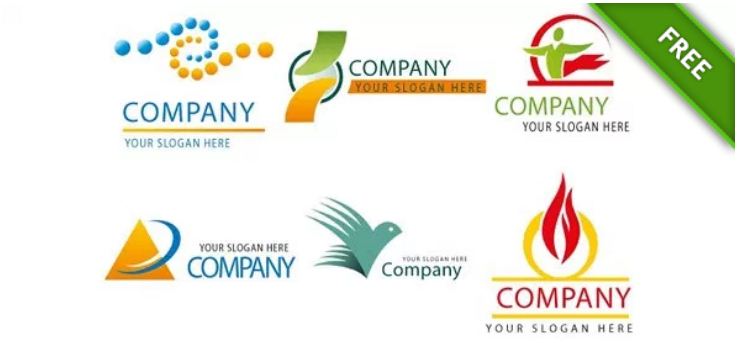 Free Logo Pack for Advertising Agencies
Just like other businesses, advertising companies also need a logo for their brand. This free pack of logos is suitable for print and web-related projects and comes with logo mockups in high resolution.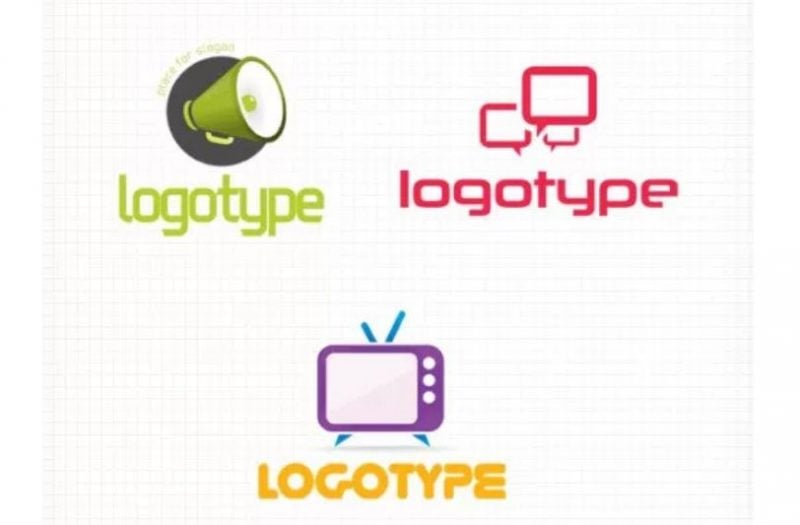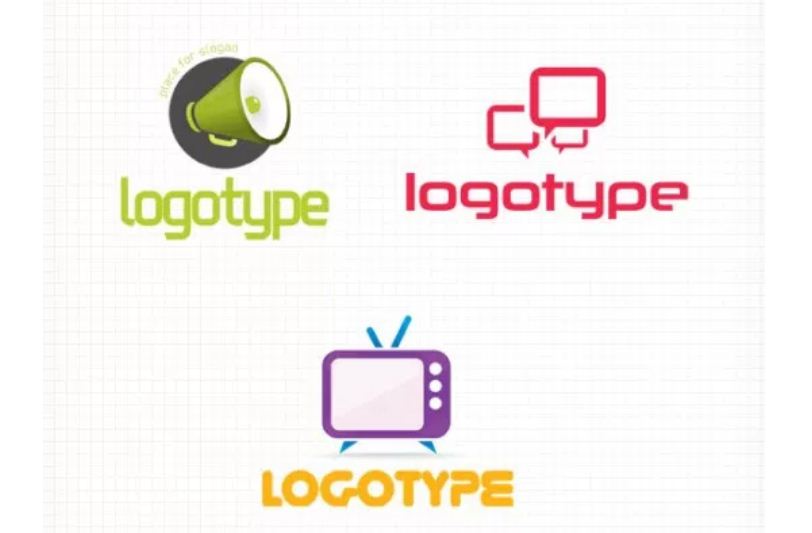 Free Logo Design Pack for Business
When it comes to professional businesses, a professional logo is a must-have possession.
The Free Logo Design Pack for Business is a pack of logo templates best suited for business companies and is available in high resolution for free. Just download the PSD file, edit and enjoy.
PSD Business/Company Logo Designs
The PSD Business/Company Logo Designs have PSD logo templates in high resolution for all types of businesses. These free designs can be customized as per your specific needs and the attractive design elements can be used to create a logo that leaves a lasting impression.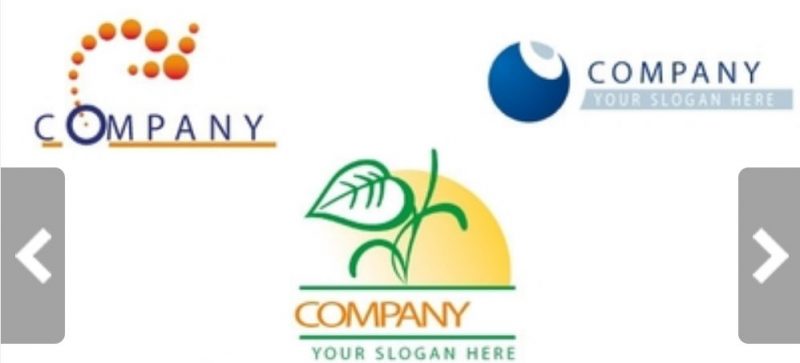 Multipurpose Customizable PSD Logos
The name of this template itself reveals the usage and target audience for this template. The Multipurpose Customizable PSD Logos comes with fresh and attractive logo designs which can be used by any company, brand or business to up their branding game. It is free to download and use.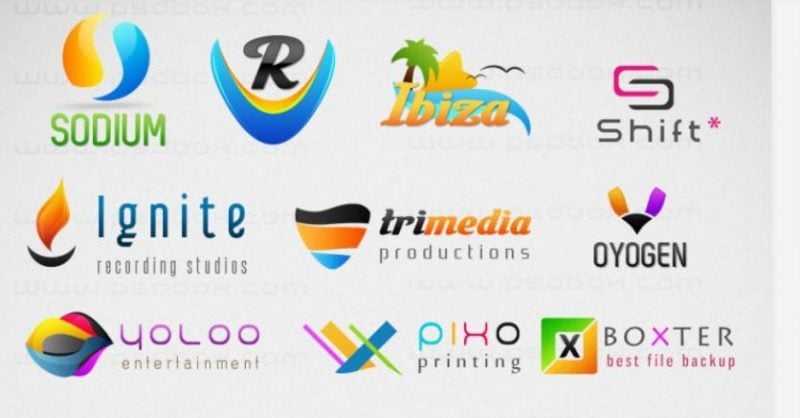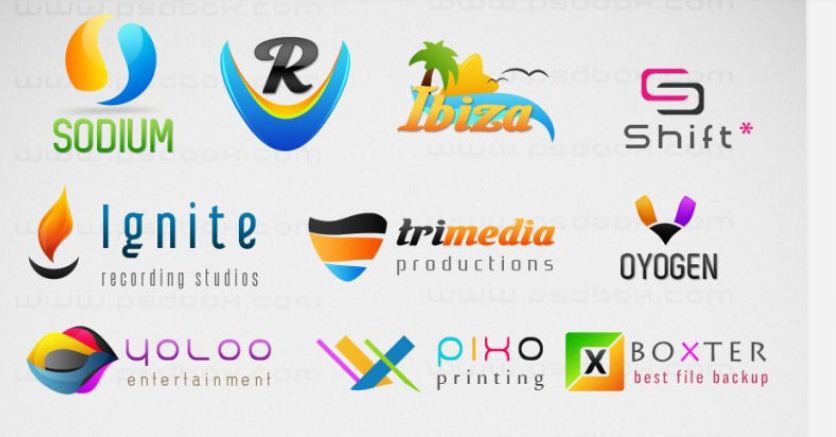 Flat Logo Designs
Flat designs include logos which can be printed on a sheet of paper. This template has all such designs which are free to download in PSD format and are free to use.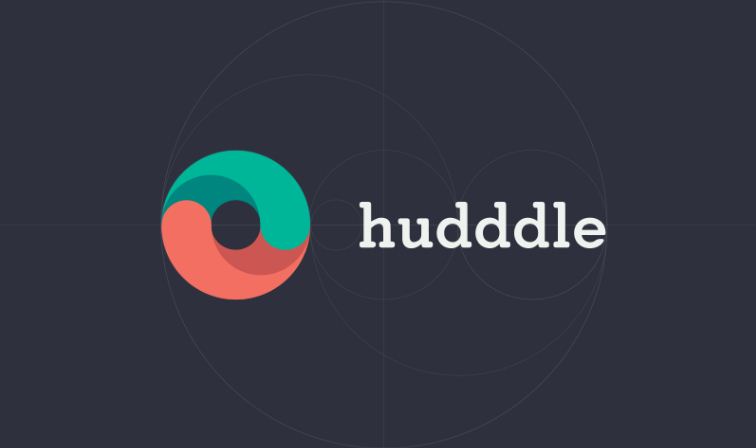 Monogram Logo
The Monogram Logo template helps in creating a monogram for companies and brands that want the first letter of the name of the company as the logo. These have been in use for a long time and are still high in demand.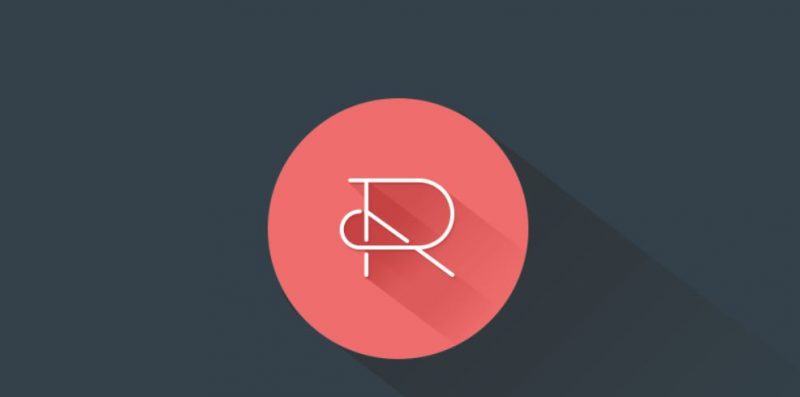 Free Logo Templates
Here is a big collection of free logo templates that you can use for your project. There are a number of high-quality free logo files that you can download and edit to use on your creative project.
From marketing to tech, the logo templates cover almost all the possible niches. You can use these templates in any way you like other than selling them for profit.