Widely regarded as little more than novel arcade-like fun and a multitude of Pokémon GO clones, AR gaming does not have the best of reputations.
Despite having broken through to global markets and universal appraisal with Pokémon GO in 2016, since then few AR games have captured the hearts and minds of gamers leaving the form to stagnate beside its faster-growing sibling of full-on virtual reality.
But to think AR is all but dead would be entirely missing the point.
While it has sat in the shadows of gaming for a time, the entire industrial spectrum has been finding nuanced ways to integrate AR into its workflow. Seeing the technology featuring in more diverse settings than ever.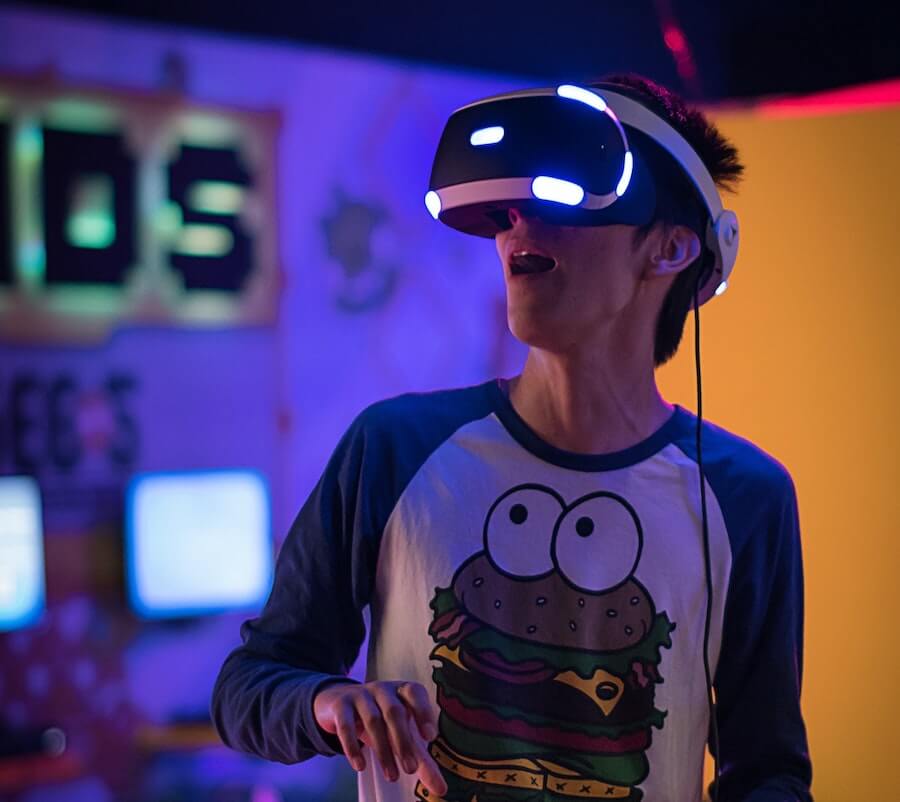 Genesis of AR Gaming
Like many of the new technological innovations of today, augmented reality devices have their roots in the experimental computing of the late 1960s.
Specifically, the first AR technology is widely attributed to Harvard computer scientist Ivan Sutherland, who created an AR head-mounted display known as the Sword of Damocles thanks to its impressive size.
Following decades of research, refinement and the mass adoption of computer devices, the first commercial AR application surfaced in 2008.
As is the case with many new technologies, this application was developed for advertising purposes for German auto manufacturer BMW.
The application itself will seem simplistic compared to today's standards, but it used visual markers on a print advertisement to allow cameras to render a 3D model of the new BMW vehicle on the page.
Other brands quickly followed suit, including National Geographic, Coca-Cola, Disney, and more. But wait, weren't we meant to be talking about gaming?
Well, the truth is before 2016, AR gaming never went truly commercial. Remaining hidden away as passion projects in the back rooms of studios. That is apart from one exception.
In 2000, the team behind the ever-iconic Quake launched ARQuake. But if one of the most popular video games of the 90s innovated an AR application, why didn't it take off? Well, when playing with reality it's never that simple.
ARQuake was a great idea. It took players out into the real world, rendering the game's enemies within real environments.
But it required players to carry around essentially a huge computer on their back, with the 16kg backpack, head-mounted display and wired-in gun looking incredibly goofy. Not only that, but this is the year 2000. If you remember how games felt back then, try imagining how an AR game fared. Yeah, not too well.
Thus, despite being a fantastic idea and a gloriously realized passion project, ARQuake wasn't to be the force to bring AR into the limelight. Neither was 2007's The Eye of Judgement, or the other handful of projects which fell by the wayside.
It wasn't until 2016's Pokémon GO that augmented reality gaming really made a name for itself. But you already know that.
If you're a fan of Pokémon GO, be sure to head over to Gamecamp where you can find other Pokemon games that could spark your interest in Pokemon even more.
Despite Pokémon GO bringing AR gaming into the spotlight, it didn't spark the AR revolution many had anticipated.
With only a handful of lukewarm games emerging in its wake, whether they be other brand tie-ins like Harry Potter: Wizards Unite, or tabletop/sports games like Jenga AR.
But just because AR gaming has once again fallen silent that doesn't mean AR has as a whole.
The Everyday of AR
Far before AR became a gaming label, it was used in the industry. In fact, the very term "augmented reality" was coined by aircraft manufacturer Boeing researcher Tom Caudell while researching the technology's very real applications in flight.
Sure enough, this resulted in innovations within aviation, culminating in NASA's 1998 X-38 spacecraft utilizing a state-of-the-art augmented reality system to aid navigation.
In line with this, AR has continued to find its main use cases outside of gaming. From the aforementioned uses in advertising to pre-visualization and virtual meeting software, while simultaneously making a foothold in the commercial productivity industry with products like Google Glass.
AR has also been nesting itself further into consumer ventures with applications such as virtual try-on for clothing or other products.
As AR adoption continues to expand in the commercial sector, we are all sure to become far more accustomed to the form. Whether that means using our phones, wearing a headset, or something completely different.
The AR Future
With AR applications having an incredibly wide scope, from industrial applications to those in the home, it's clear that AR is here to stay. And with both devices and adoption forever improving it is clearly not a question of whether AR gaming will go mainstream or not, it is a question of when.