Before you choose to use FREE legal forms or online contract templates, ask yourself: What are the dangers of using free legal contract templates? When you understand these potential hazards, you know well what you are getting your business or potentially yourself into.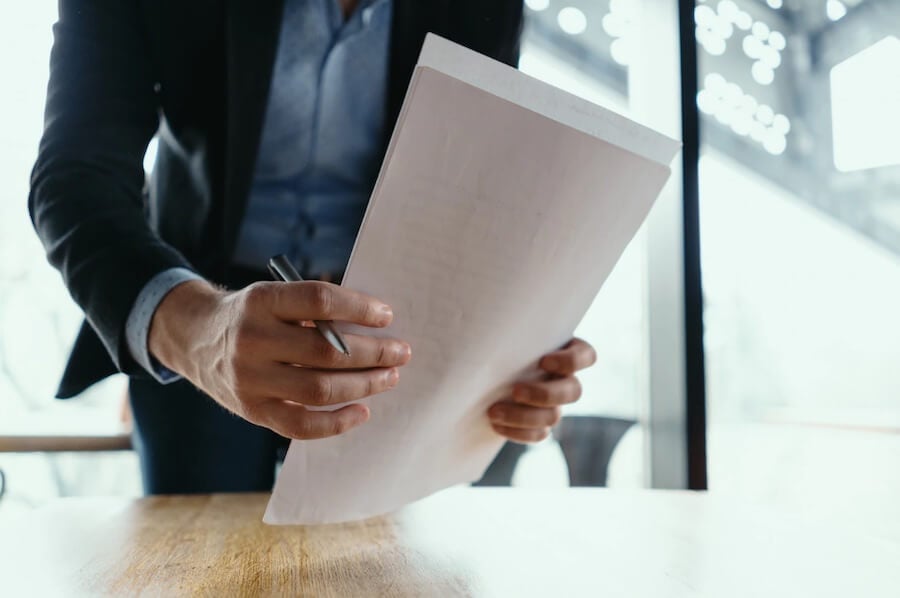 Free legal document templates can come in handy when you're running out of time or new to drafting contracts. Of course, you can use attorney-drafted legal document templates such as Lawrina.com.
However, not knowing what problems it can cause is neglecting your sole responsibility, which is to protect yourself and/or your business.
And so, to help you avoid these problems, we will highlight and discuss five risks of using free online contract templates.
5 Risks of using free online legal documents templates
Wrong Contract Template
The first and the biggest risk you're exposing yourself to by choosing to use free legal documents is using the wrong contract. Attorney-drafted contracts that are specifically written for you are perfect since they are well polished and all-inclusive of all your requirements.  
Is it easy to determine which legal documents are correct? Well, not at all. Remember, there are thousands and thousands of free legal documents online. And so, can you go through a thousand of them just to determine which one is perfectly suited for you? Well, I know you don't want that – pretty hectic.
So, be aware that you might end up signing wrong contracts that may take you a long time and lots of money to fix it.
Not Knowing Your Rights
Having an understanding of your rights is one of the things that holds paramount importance when signing any contract. So, choosing to use free online legal documents might put you in a disadvantaged position.
For example, a contract may not protect your right, and if you don't have a solid understanding of your rights, then you are in a risky position. Remember, in an event where things go sideways, the contract has to give you a cushion; if not, then you might end up losing a lot.
Therefore, it is essential to consider this factor when using free legal form templates.
Overlooking Key Legal Language 
Language is a very important aspect of any legal agreement, and it must be considered when creating and signing legal documents.
I know you know very well that generic language or explanation isn't a go-to when it comes to drafting. This is simply because generic language can sometimes leave several loopholes, which isn't a good thing.
Also, keep in mind that legal language can either make or break your legal agreement. This is why working with an attorney when drafting a contract is essential. Attorneys know exactly what language to use specifically for your case.
Therefore, if you choose to use any online legal template, ensure it is from a site where you can get attorneys' help to polish/edit it.
Cheap can be expensive
I know this term can be quite cliché to most of us, but let's have a keen look at it – based on this case, of course.
Opting for free legal documents online can tremendously reduce you're entire hustles and costs. Saving some money is a good thing, nothing wrong with that.
But the question is: At what cost? And what if you end up signing the wrong contract or omitting key elements? Doing this will definitely put you in trouble; thus, you need to be very aware of using a free template for a legal agreement.
Generally, fixing issues brought by signing the wrong contract will take a long time and cost you more money than it would have before.
Does it Litigate or Arbitrate?
There are lots of good free legal documents online that address almost every key aspect of your case. However, most of these online legal documents may fail to anticipate several key outcomes and offer ideal solutions.
For example, litigation and arbitration aspects must be addressed in a contract. This is essential because it allows all parties involved to have a common focal point to which they address any issue.
Working with an attorney helps you anticipate potential issues that may arise in the future. Furthermore, a lawyer will help you come up with the ideal solution to solving each issue.
Be careful with free legal contract templates
Not knowing what the contracts say is a red alert. Things can change for the worse, and if you're not secured and protected by the contract, you are prone to lose it all.
This is why it is vastly important to understand everything stipulated in any legal document before signing them. 
So, to avoid putting yourself as well as your business at potential risks when using free legal documents online, ensure that:
Important Questions to ask yourself before using Free legal documents online
To avoid unnecessary editing and trouble, ask yourself these questions:
Does each of the provisions stipulated in the contract apply to both parties?
Are those provisions enforceable?
What are you missing?
By asking these questions, you are putting yourself in a good position to make the right call.
Bottomline
Generally, learning how to draft a legal document is a crucial attribute and one of the necessary Law Practice as an attorney. Of course, you can still use online Premium Legal Templates, but teach yourself to keenly scrutinize the template and edit where necessary. 
Premium legal templates allow you to use their templates to create contracts & legal documents online in minutes. These templates are way better than using already drafted contracts, as they act as a guide to creating a professional template for legal agreements.