If you are serious about social media marketing for your business, you must know about PromoRepublic. This is a social media marketing platform with over 100,000 post ideas and templates to choose from.
You can use PromoRepublic to design your posts and schedule your posting. So, in a way, this tool will completely automate the process of social media marketing for your brand.
This all-in-one social media marketing platform can be your best friend as far as managing your important social media accounts is concerned.
If you are already active doing social media posting for your business, you're probably aware that the more you are active on the social platform the more engagement and traffic you get around your brand.
However, if you do not have a big team to manage all the social media activities, it gets really difficult to manage them properly.
Think of a blogger or a small-scale digital marketing agency with limited team members; it is not possible to be active on all the social media platforms while you are busy creating content for your site, managing SEO, and all different activities.
So, you will certainly need the help of good quality social media marketing tools like PromoRepublic to manage and be active on the social media platforms, because in today's scenario you can't ignore social media.
While there are a number of social media scheduling tools like Buffer, Hootsuite, and other similar tools, PromoRepublic is able to create its own space in the social media marketing niche because unlike many of those well-known names PromoRepublic is a complete solution that offers content ideas, content designing tool as well as scheduling platform.
So, you don't have to use or need a second tool to manage your social media activities.
PromoRepublic Review
Here are the top features of PromoRepublic social media management platform
PromoRepublic is good for any kind of business is it a simple blog or a digital marketing agency, you are sure to get great value for your money.
When it comes to social media marketing, time is one of the key factors. Now, when we talk about time, it is involved in two aspects the first is the amount of time that you need to spend in order to create a popular social media brand and another one is the time that you spend creating the content for your social media account.
PromoRepublic will take care of both of these time-related aspects by offering you the tools to schedule your posts and eliminate the requirement of time that you spend every single day posting your content. And secondly, the thousands of ready-to-use post templates will help you to create your content in a few minutes.
Before we proceed with the review further and heck the dashboard and features in detail, here are some numbers that speak volumes.
As you can see, PromoRepublic is already being used by thousands of users from across the world and it is growing constantly. You can start your journey now.
Link on the link below and start your 14 days free trial. No obligation, no credit card required.
How PromoRepublic Works
Once you start your trial and login to your account. You will be redirected to the dashboard where you can start creating your posts.
Here is how the dashboard looks like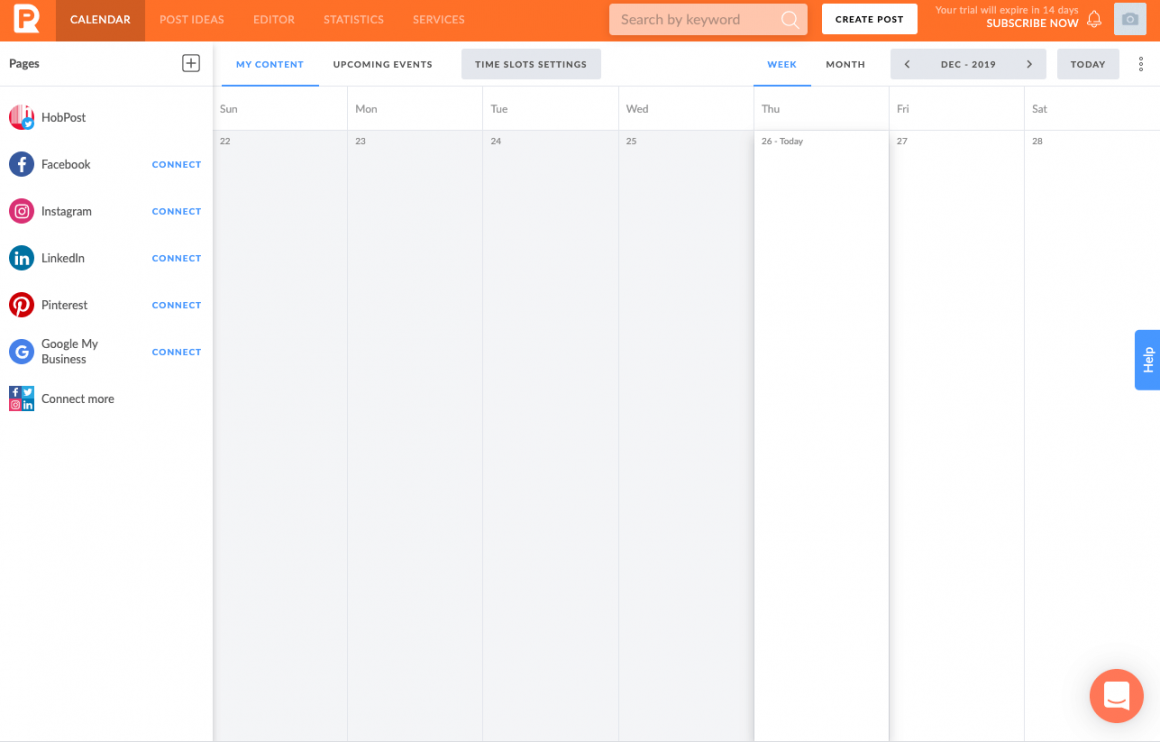 As you see in the image above, you get the option to connect your social media profiles so that you can publish your content directly or schedule them to publish in the future.
Creating a Post
Now, to create a new post, you can click on the (+) that appears when you hover over any day of the week or go to the post editor. Once you click on that, you will get the post type options to select.
Here you can upload your own images/gifs or video and start editing or you can directly click on the create image option and go to the editor.
The PromoRepublic Editor
If you have used tools like Canva already, you will be familiar with the editing interface. It is similar to Canva just the placement of tools is different.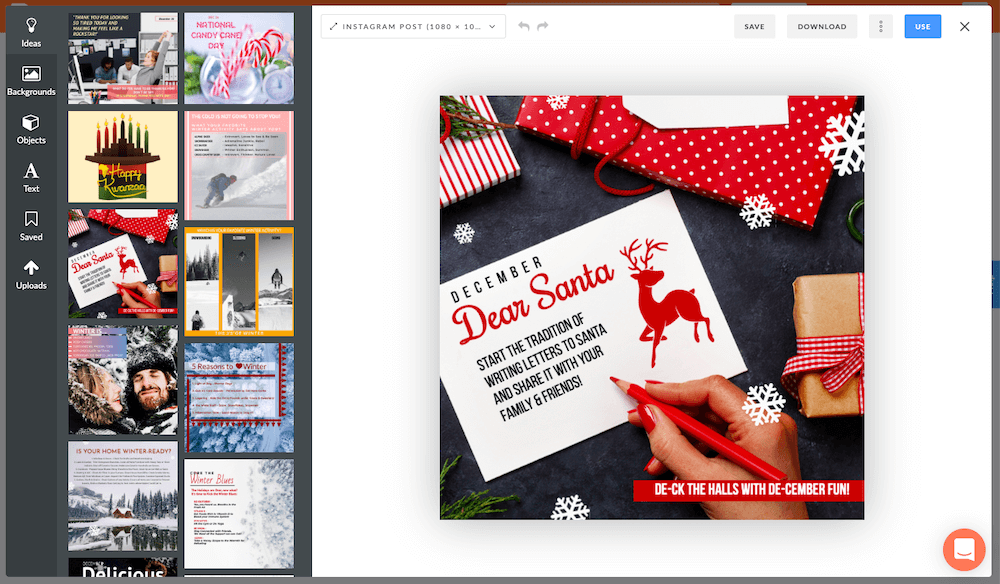 You have the option to select the post type at the top. As different social media platforms have different dimensions of the posts, here you can select the platform that you intend to post and get started.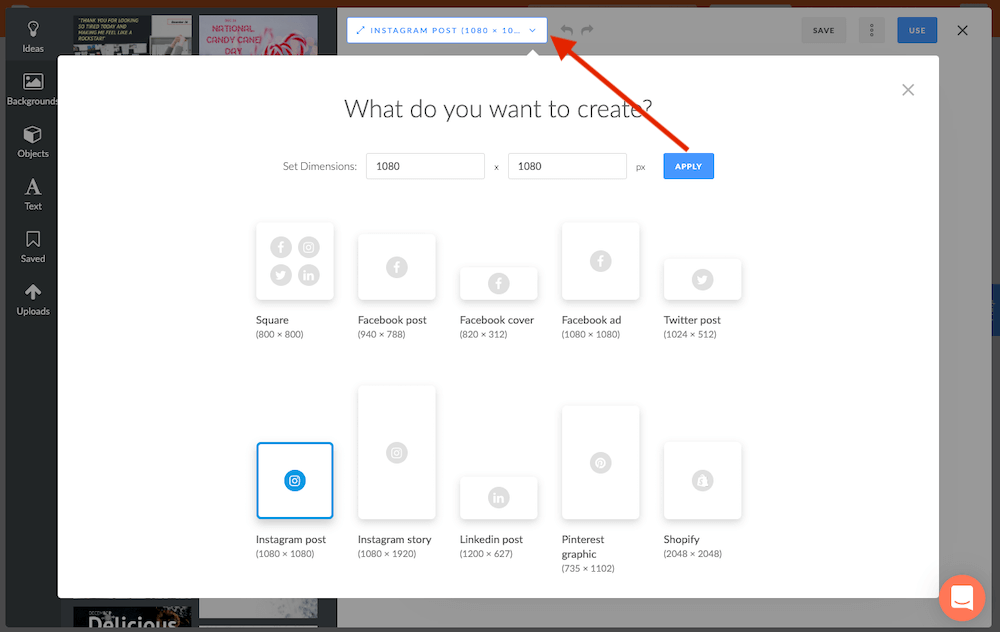 Post Ideas by PromoRepublic
The Post Ideas by PromoRepublic is one of the key selling aspects. There are thousands of post ideas that you can use for the quick growth of your social following.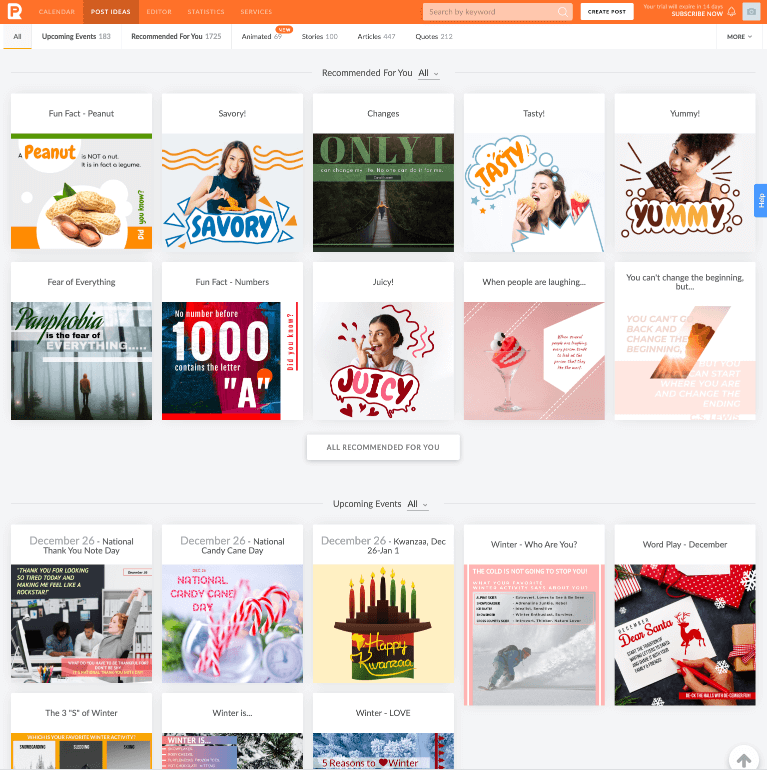 If you look at Instagram marketing or for Pinterest the posts with quotations are very popular. In fact, there are examples of businesses that created millions of followers only by posting quotations.
If if you don't have attractive images to post on your Instagram profile, why not start posting quotations. PromoRepublic offers you a huge list of post ideas related to quotations to start with.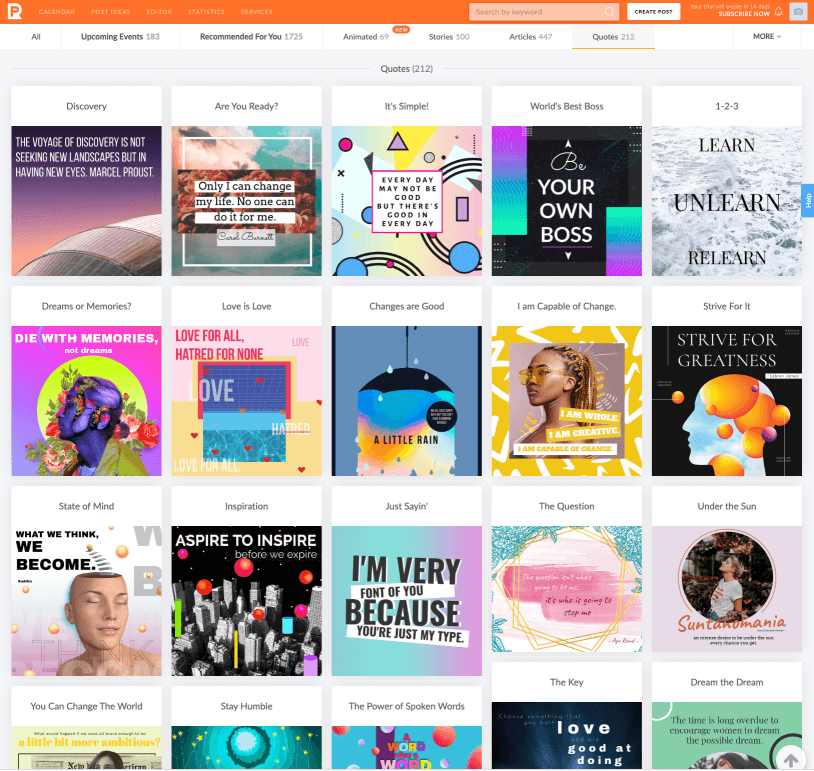 Schedule Your Post
Once you are done designing your post, you can use the schedule post option to post it automatically at the time you have set. So, in a week or a month, you can spend some time scheduling your posts so that you don't have to keep posting every single day manually.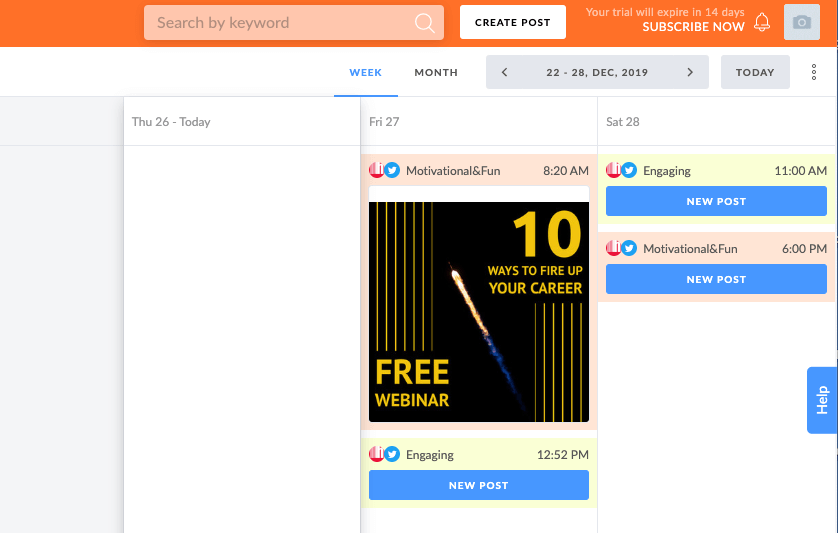 White Label Social Media Management Platform For Agencies
Using PromoRepublic's White label social media management platform is a great option for social media agencies to create their own social media platform with tools and services.
This option will help you to white label the tools and services offered by PromoRepublic with your own logo and details
So, rather than creating your own set of tools, spending months on the development as well as thousands of dollars, why not use this ready option.